Lakeland Bridal Show 2015 – Rocking H Ranch
Rocking H Ranch's Rock the Ranch is one of Tampa Bay's most unique bridal shows of 2015.
Join 50 Central Florida vendors on Thursday, January 29, 2015 for a first hand experience, as they host a faux wedding, complete with a cocktail hour and a Lakeland wedding reception with music and dancing.
Bring along your fiancee or bridesmaids to enjoy this gorgeous rustic, Lakeland wedding venue, fantastic entertainment and an evening full of surprises and prizes!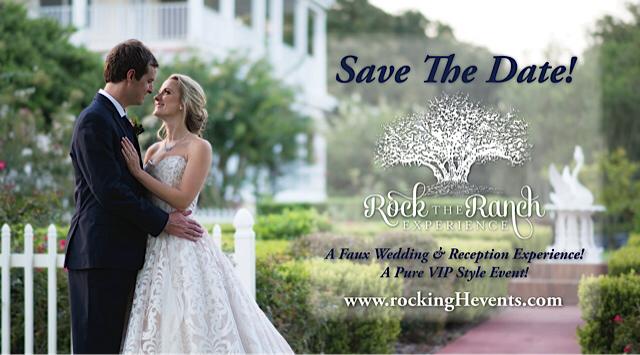 Pre-register online. Tickets are limited.
50% of the proceeds will benefit Make-A-Wish Foundation of Central Florida!
Rocking H Ranch's Rock the Ranch Bridal Show
Thursday, January 29, 2015
6:00 p.m. to 9:00 p.m.
2200 Ewell Rd. Lakeland, FL 33811