Your Tampa Bay wedding cake isn't just a dessert, it's one of the main elements of your wedding reception. The talent, skill and vision that goes into creating this sugary masterpiece is highly sought after; having your cake taste as good as it looks is no easy feat!
Even if you decide to go a more non-traditional route with cupcakes, cake pops or full on dessert tables, it's important to hire a skilled, professional wedding cake decorator.
Cake tastings should be schedule approximate 4-6 months prior to your wedding date. You should have your venue and decor selected beforehand, so you know what style cake will complement  your theme.
We've asked the Tampa Bay area's top wedding cake experts to share what you need to know before you go into a cake tasting.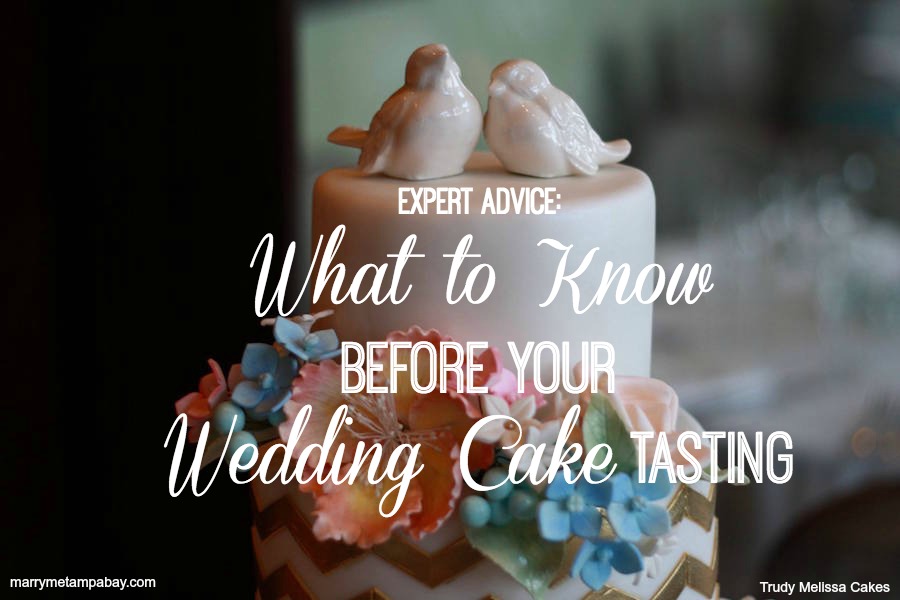 Understand Your Decorator's Style
Make sure that the bakery is skilled in different decorating techniques.  Sometimes, without even realizing it, you've pinned all cakes that use fondant for decoration, or gold/silver leaf, edible lace, etc. Not all bakers are familiar with new trends. You want to make sure that the image that you can see in your head is reflected into your cake on your wedding day. -Jovana Boksen, The Artistic Whisk
Keep your Entourage Small
Everyone has different tastes, so including too many people at your tasting complicates your decision. It's best that the tasting just involves you and your partner. Otherwise, you may end up settling on flavors to try and please your family and guests. Remember, the tasting is all about you! It is your wedding, so instead of worrying whether your guests will like it, pick a flavor you love, and chances are your guests will enjoy it as well. Melissa Meyer, Chefin Parties
Have Options
We encourage our clients to go sample 3-4 bakers to compare flavor options (who doesn't enjoy free cake?!). Never be intimidated or pressured into paying a deposit on the spot. Bring pictures of cakes, decor, color swatches, Pinterest boards, invitations, etc., anything that can be used for inspiration for the design of the cake.- Jovana Boksen, The Artistic Whisk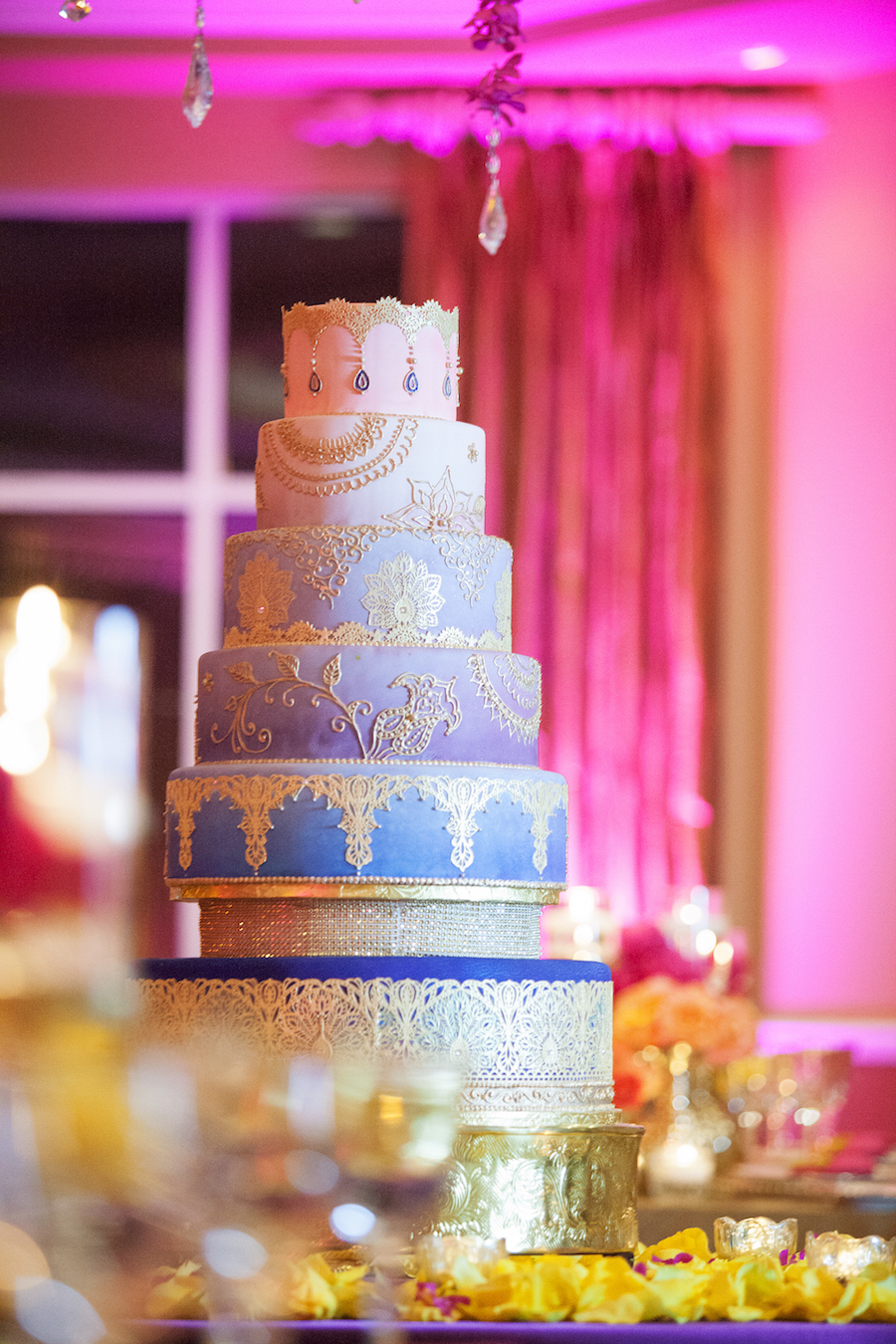 Cake: The Artistic Whisk | Kenzie Shores Photography
Don't Withhold Information
Going into a cake tasting requires the client to be clear with the vendor, such as letting them know if there are any allergies, exactly how many guests will be attending the consultation and all of their event info. Being punctual is really important, because tastings are usually scheduled with other clients in mind, as well as the day's orders. -Corey A. Miller, Corey's Bakery and Catering
Inquire About 

Ingredients
Make sure to ask during your tasting which items are made from scratch. Most independent cake decorators have spent years formulating recipes for the cake, fillings, and buttercreams. However, some are in the practice of using fillings and frostings that come from a bucket for convenience or cost concerns. If quality is important to you, steer clear of bakers that use a cake mix, even if they are doctoring it. I know a local cake shop  that charges $8+ per slice for cake they make using Pillsbury cake mix. Although it's sold in a larger quantity, these are the same mixes you can buy in the baking aisle at the grocery store. -Melissa Meyer, Chefin Parties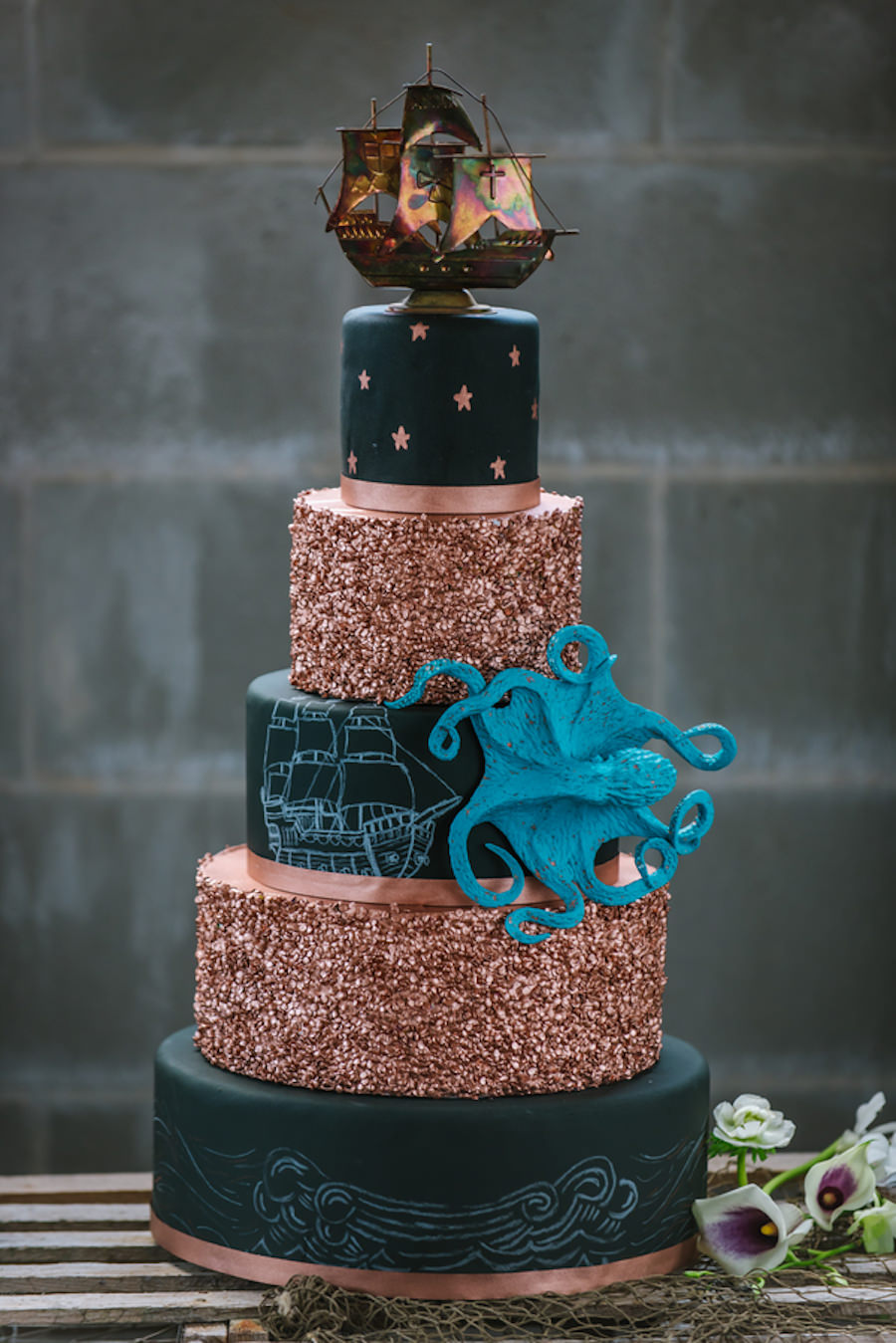 Cake: Chefin Parties | Regina the Photographer
What to Know about Grocery Store Wedding Cakes
Working with an independent cake decorator is working with an artist. You are paying for a customized showpiece for your special day. These artists have spent years honing their skills and recipes. Therefore, you should find higher quality ingredients and more elaborate designs in working with them. Grocery stores maximize profits, many times by selling cakes made from mixes that arrive to the store frozen. They are then thawed and decorated. While you can find good decorators at the grocery store, they are often limited by decorating supplies, such as specialty edible glitters, etc. Therefore, most grocery stores do not specialize in fondant cakes. -Melissa Meyer, Chefin Parties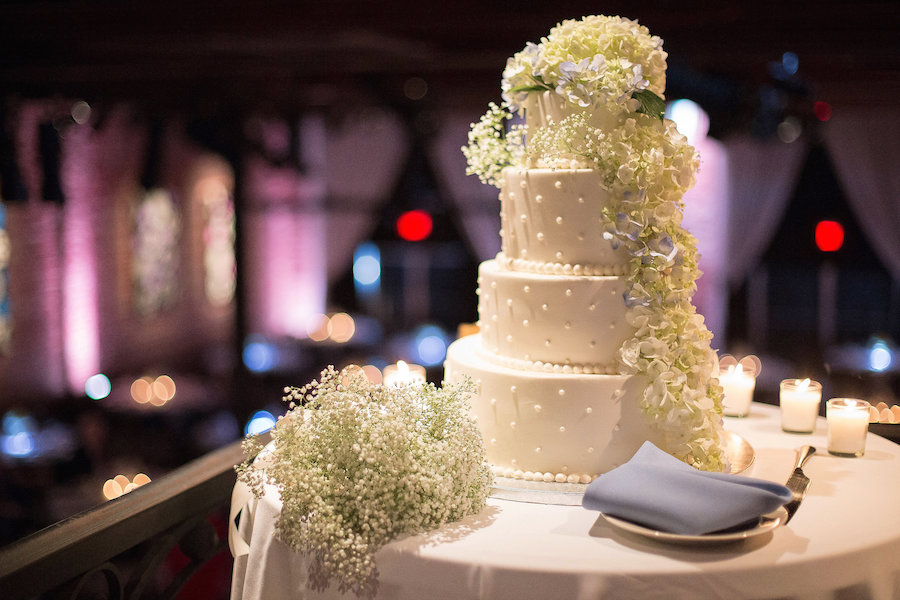 Cake: Corey's Bakery | Kristen Maire Photography
Experiment with Combinations 
Don't forget that going cake tasting should be fun. Mix a few flavors, textures, fillings, and you might be surprise to find the perfect combination. Don't be afraid to try something with a weird name, but make sure you have water to cleanse your palate to get the best out of each flavor. -Georgette Casimir, Pea to Tree Events (Wedding Planner)
Use All of Your Senses
A few bites from a few samples should give you the indication if you're satisfied with what's being offered. By all means, you want to look for great texture, flavor, smell and appearance. The samples should arouse of your senses. -Corey A. Miller, Corey's Bakery and Catering