In a recent ABC Action News tv report, a newlywed Tampa Bay couple was the victim of a robbery as they celebrated their nuptials with family and friends. As the gifts were loaded into the car, a thief stole the bag containing all of the cards the couple had received. The estimated amount of money stolen was between $3,000 and $4,000. This tragedy presents us with an opportunity to discuss the different types of insurance policies and how they would respond to theft or damage to gifts received at a wedding or event.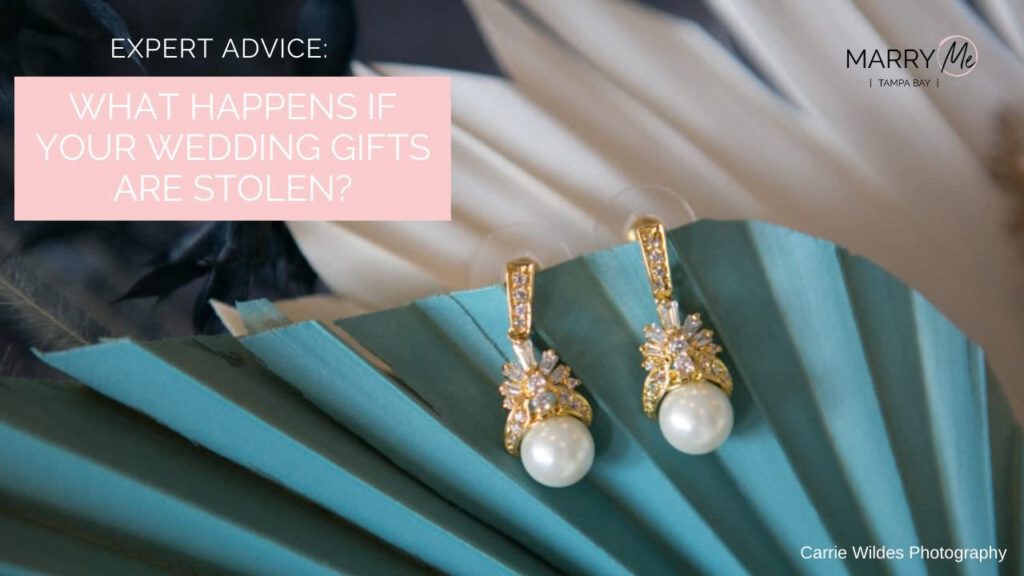 There are different types of wedding insurance policies available, such as Liability-only, which is required by many venues and involves naming the venue as an "Additional Insured". This provides coverage for the wedding couple or insured and the venue against lawsuits involving injury of guests during the event as well as property damage to the venue while people are on site. This type of policy does not provide coverage for lost deposits, severe weather, vendor failure, or damage to wedding gifts. For just a little more in cost, the Travelers' Wedding Protector Plan policy provides coverage for these financial expenses as well as the liability.
The distressing fact regarding the theft of a wedding couple's cards is that there would be no coverage for the $3,000 to $4,000 of stolen money by any event insurance policy. However, should the gift table be accidentally knocked over during the wedding and the gifts are damaged or broken, under the Travelers' Wedding Protector Plan policy there is coverage. Even if you are having the wedding gifts shipped to the home of an immediate family member and seven days prior to the wedding there is an accident that destroys some of the gifts, there is coverage.
The Travelers' Wedding Protector Plan policy will pay repair or replace the damaged gifts, without deduction for depreciation.
Why is there not coverage for theft of monetary gifts on event policies? Unfortunately, it would create a reason for less scrupulous people to defraud companies and/or inflate claims. Imagine trying to collect proof of what was in those cards from 100 guests, how would you ask for bank statements, receipts for purchase of a gift card, or checks made out to the wedding couple? What about people who put a hundred-dollar bill inside a card? You can see that this would be a logistical nightmare.
The best advice to protect the monetary gifts you may receive at your wedding is to have it carefully watched or placed in a safe and place in a secure, locked location at the venue. When transferring the cards at the end of the night, keep them close at hand until the last load of gifts is taken to the car, never leaving them unattended. With large holiday parties and holiday weddings around the corner, it's important to understand how your gifts will be covered.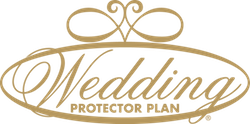 Underwritten by Travelers, the Wedding Protector Plan®. provides wedding insurance coverage for the ceremony, reception, rehearsal, rehearsal dinner, and possibly a post-wedding brunch, all for affordable rates with no deductible*. There's also the option to add liability coverage for the many other things that may go wrong. With the Wedding Protector Plan®, you can ensure that nearly every risk is covered.
With last year's devastation from hurricanes, wildfires, earthquakes, and nor'easters fresh in everyone's mind, and with venues increasingly requiring insurance, wedding insurance can protect your special day. Learn more about this valuable coverage and Get a Quote or Purchase A Policy (with this link) when the wedding planning begins.
*The information in this post is general in nature. Any description of coverage is necessarily simplified. Whether a particular loss is covered depends on the specific facts and the provisions, exclusions, and limits of the actual policy. Nothing in this post alters the terms or conditions of any of our policies. Please read the policy for a complete description of coverage. Coverage options, limits, discounts, and deductibles are subject to individuals meeting our underwriting criteria and state availability.