If you are planning a Tampa Bay wedding, chances are you've seen photos of a "First Look," which takes place when the bride and groom see each other before the wedding ceremony. The "First Look" strays away from wedding tradition of the groom not seeing his bride in her wedding dress, until she walks down the aisle to greet him at the alter.
So, is a "First Look" right for you?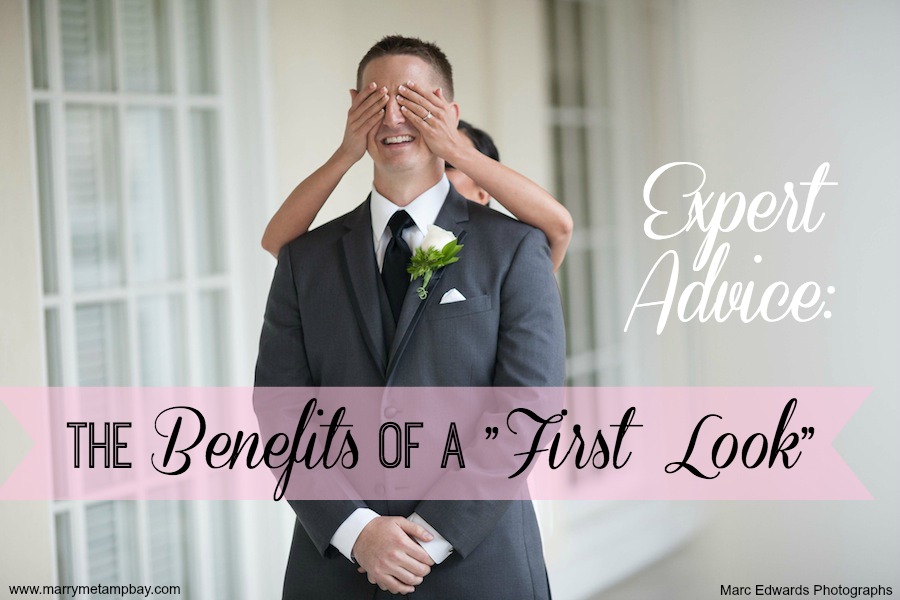 The Benefits of a "First Look"
Additional Time for Wedding Portraits
Having a "First Look" allows more time to capture additional wedding portraits and candid moments.
And, depending on the timeline created between you and your wedding photographer, you could even use this time to shoot all of those family formal photos prior to the ceremony, when everyone is their freshest (especially with an outdoor Tampa Bay wedding).
In addition, this relieves the natural lighting condition time constraints that can rush your wedding portraits after your ceremony.
However, with all that said, I think there is an even more sentimental reason for doing a "First Look."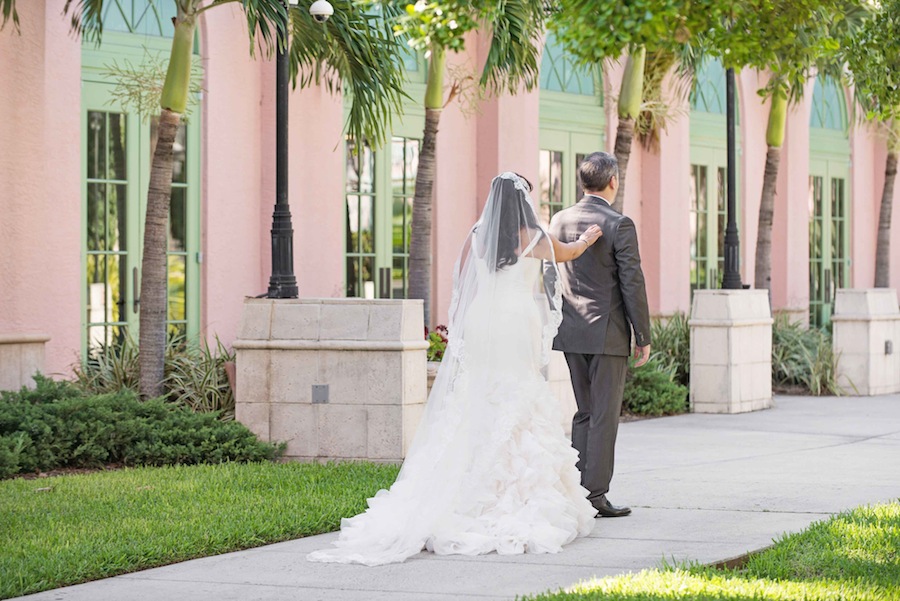 Photo: Marc Edwards Photographs
That Intimate, Pre-Ceremony Moment
My favorite benefit of a "First Look" is that it allows you and your fiancée to have an intimate moment when you both see one another and take everything in without distractions. The two of you are alone, without the stress of anyone else around. This quiet, pre-ceremony session lets you reflect why you are marrying this person in the first place. Often, it can also calm your nerves and increase your excitement about what is about to take place.
During this time I hear comments such as, "You look absolutely stunning, and I am so lucky that you are here with me today. I am going to marry you and I cannot wait!"
I believe this is the true blessing of a "First Look," and perhaps if you feel this way, then it's right for you.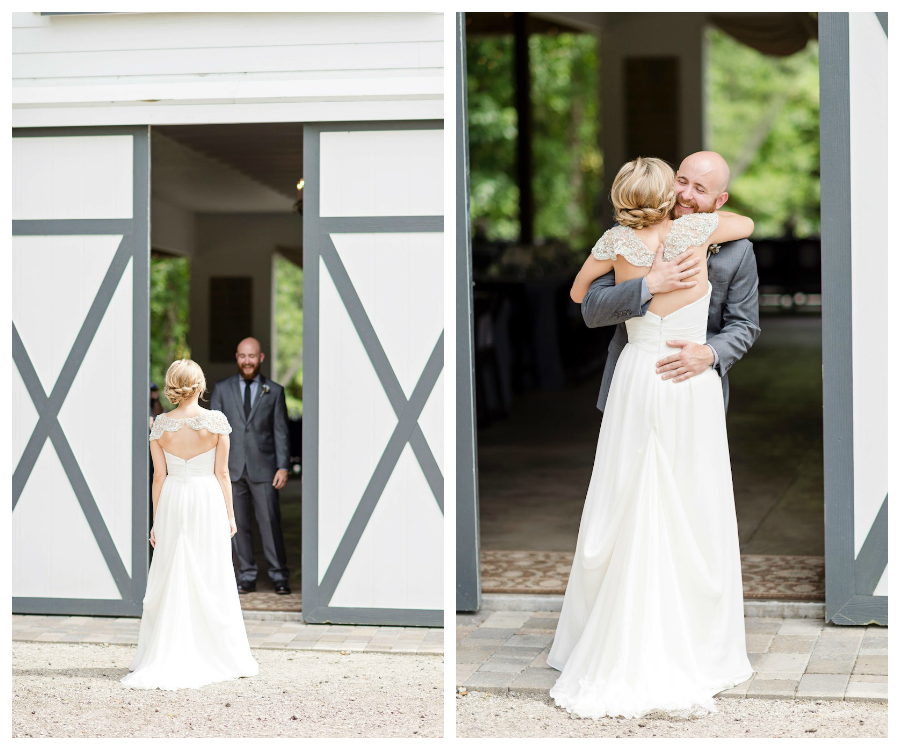 Photo: Marc Edwards Photographs
And as a bonus, while this raw moment unfolds, your wedding photographer is grabbing real, emotion filled images, only possible with the careful orchestration of a "First Look."
So when deciding if a "First Look" is right for you, remember that it not only allows more time for wedding day photographs, but it also provides a collected moment alone to cherish the moments before you walk down the aisle to say "I do."
MORE: MARC EDWARDS PHOTOGRAPHS WEDDINGS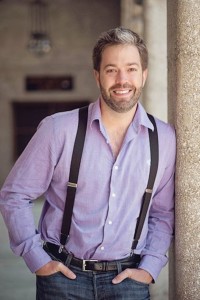 Hi, I'm Marc, and I have been a Tampa Bay wedding photographer since 2007. I graduated from the University of Florida with a degree in Engineering. After seven years, I changed careers and pursued my photography business, and it's been amazing. Let's face it, the world is definitely better off with this decision.
I feel as a photographer that we have a responsibility for preserving life's most memorable moments, including your wedding. I love the personal attention that is required of me on your wedding day. This day is about you and having a great working chemistry between us is key to getting images of you that you will love. Making you feel relaxed, having a good sense of humor (bad works too) and my ego are the most my most valuable tools I have. Especially my ego…just kidding, that stays home tied up. Laughter and fun are two things I can't live without and that's something I try to bring to my clients. I want you to have a great time, feel relaxed and enjoy this moment. Website | Facebook | Instagram | Pinterest | Twitter