I am a very organized person; when I first got engaged, I didn't think I needed a Tampa wedding planner. However, the planning process soon became overwhelming since I knew nothing about the industry. I didn't know which wedding vendors were the best to hire, the typical rate for wedding flowers, or where to find the various wedding odds and ends. Once I hired a DOC coordinator I truly breathed a sigh of relief!
One of the biggest reasons I decided to hire a Tampa wedding coordinator was that I didn't want my family and friends running around the day of my wedding when they should be enjoying themselves. Would you throw a dinner party and then ask your guests to come four hours early to clean your house and decorate?
My wedding only had 50 guests, but I couldn't have done it without my planner! Even my husband agreed that paying the money for a wedding coordinator was worth it!
I've had the pleasure of meeting with Cindy Stonehouse of Stonehouse Events and I was thrilled when she sent over this article. Tampa brides don't always understand "all the little things" that go into wedding planning and this "Expert Advice" really educates brides so they know which service to choose.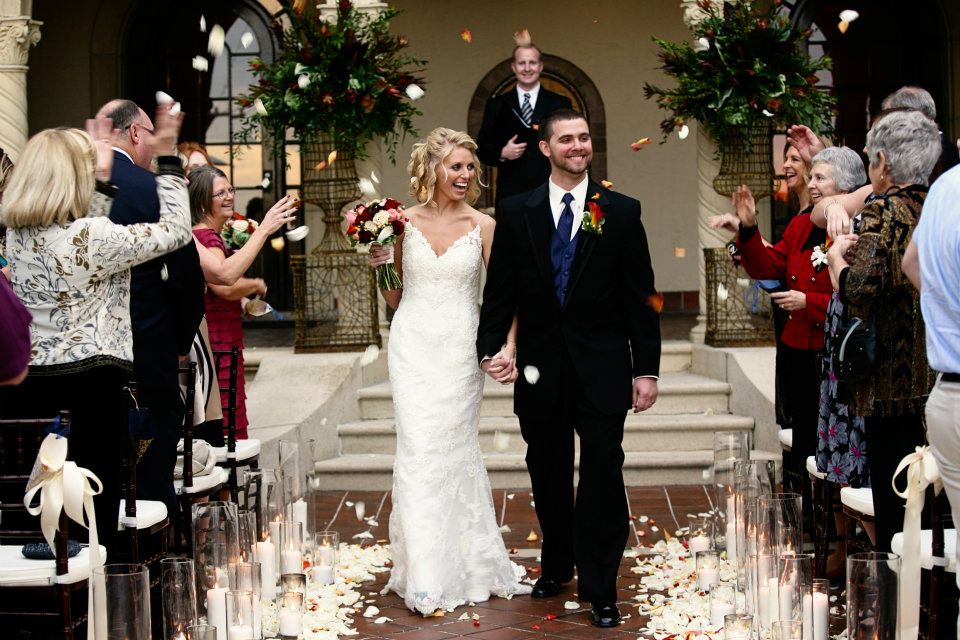 Photo by Carrie Wildes Photography
Now that you are engaged to be married and in the beginning stages of the Tampa wedding planning process, you will want to consider hiring the best professional wedding planner to help you design one of the most exhilarating days of your life, your wedding day.  Hiring a professional wedding planner can alleviate your stress and help you create a wedding that is uniquely yours.
Choosing the right Tampa wedding planner is one of the many big decisions you will make throughout the planning process. It is important that you feel comfortable and confident in your wedding planner's ability to assist you in organizing all of the fabulous details of your wedding day and in his or her ability to make the days leading up to your wedding day a wonderful experience.
With the many levels of bridal services available, it is important for you to understand the difference between two of the main bridal services requested, full wedding planning and day of coordination. Your Tampa wedding planner will be with you either throughout the entire planning process or during the final month before the big day. Knowing the differences in these services will help you make the best decision for you and your fiancée.
Full Service Wedding Planning
Hiring a professional Tampa wedding planner for full service wedding planning will save you time and help you enjoy the planning process from the very beginning. By developing a relationship with you, your wedding planner will fully understand your wishes and what you envision for your Tampa wedding. Your planner will know how to make your wedding day dreams a reality. Based on experience and knowledge, your wedding planner will be able to recommend the best Tampa wedding vendors for you keeping your budget and personal style in mind. Your planner will arrange meetings for you and be in attendance when needed. Knowing what will grant you the greatest impact with your wedding dollars, your planner will work with your budget and help you determine when to save and when to splurge.  A professional wedding planner will lead you all the way through to the wedding day offering emotional support, personalized attention and value at every stage of the planning process. All full service wedding planning packages offer the essential items listed below and often more:
Wedding Checklist: Planning your Tampa wedding involves multiple tasks, your wedding planner will help you stay on task and complete all of the items in a timely manner.
Tampa Wedding Venue:  Helping you find the perfect wedding venue to host your big day.
Unlimited Tampa Wedding Vendor Referrals and Preferred Vendor List: Recommending only the finest and most reliable wedding vendors available to suit your personality, style and budget.
Wedding Contracts: Reviewing all vendor contracts and assisting with negotiations to ensure you stay on budget and receive quality service.
Wedding Budget Analysis: Preparing budget worksheets to help you stay within the parameters of your budget. You can easily track where you are spending your money and how it affects the overall budget.
Tampa Wedding Design & Décor:  Creating the perfect atmosphere for your wedding by listening to your ideas and understanding what you desire for your wedding day. The right planner will help bring your wedding day vision to reality.
Wedding Hotel Accommodations: Arranging room blocks for your traveling guests to ease their stress of locating a nice hotel or resort in an unfamiliar area close to the wedding site.
Wedding Transportation:  Handling all of the transportation arrangements for the day of the wedding so there will be no question as to how you will arrive at the ceremony or how you will make your departure at the end of the evening.
Wedding Ceremony Assistance: Offering assistance in the layout of the ceremony and everything related to the ceremony.
Wedding Music Selections: Recommending songs that will enhance the special moments during your wedding day.
Tampa Wedding Invitations and "Day of" Stationary Assistance: Helping you select the perfect wedding invitations to introduce your wedding day to your guests. Also, providing assistance with all of the "Day of" stationary to keep the feeling consistent throughout every element of the wedding.
Pre and Post Wedding Events: Planning a rehearsal dinner the night before the wedding or brunch the next morning, your Tampa wedding planner can help you with all of these details too.
Timeline for the Wedding Day: Communicating with you and all of the Tampa wedding vendors on the details for the wedding and putting together a timeline so everyone knows what to expect.  Preparing the timeline is essential to creating a flawless wedding day.
Wedding Etiquette Advice: Helping you navigate through every scenario that may arise involving friends and family.
Unlimited Email and Telephone Support: Continuously there for you to help alleviate stress so you can fully enjoy the wedding planning process leading up to your big day.
Day of Coordination (DOC)
Day of Coordination is known best as "Month Of" services. If you are a do-it-yourself bride or have the time to plan your Tampa wedding, this level of service is right for you. You will design and plan all of the details for your wedding and hire all of the necessary vendors. However, you recognize it is your wedding day and you want to enjoy every moment of the day with your family and friends.  You do not want to worry about whether the vendors have carried out all of the details you planned properly. Hiring a professional wedding planner for DOC will ensure that you have the best wedding day possible.
During the final month before the wedding, your planner will communicate with all of your Tampa vendors and create the perfect timeline making sure that every vendor is aware of when and where to arrive. Plus, your wedding planner will help make sure that you are on time and have everything you need on the day of your wedding. In essence, your wedding planner will be you on the wedding day so you can just be the bride. Listed below are the essentials to every wedding planner's Day of Coordination package ONLY.  However these services are always included in all Full Planning Wedding Planning packages.
Tampa Wedding Ceremony Rehearsal:  Attending and leading the rehearsal to inform everyone of their role for the following day's celebration.
Timeline for Your Wedding Day: Coordinating and communicating with all of your Tampa wedding vendors to create the perfect timeline for your wedding day.
Oversee Set Up of the Reception: Ensuring all of the details you planned are carried throughout the wedding ceremony and reception.
Final Payments & Gratuities: Distributing all final vendor payments and gratuities so you won't have to worry about it.
End of the Evening: Delivering all of your personal belongings to you at the end of the evening so you can go off with your groom and continue to celebrate the evening.
As you can see the differences between these two services are extensive.  As a professional wedding planner, our goal is to make your Tampa wedding planning and your wedding day the best experience for you and your fiancée. In the end, you have to decide how much time you have to accomplish all of the tasks yourself.   Otherwise, recruiting a professional Tampa wedding Planner for Full Wedding Planning or Day of Coordination, is going to be one of your best decisions you make for your wedding day!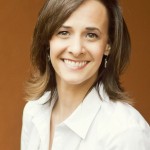 Cindy Stonehouse with Stonehouse Events has been perfecting the art of planning weddings for more than five years.  Her knowledge and wisdom help Cindy guide her clients toward the wedding day of their dreams.  Cindy's style is best described as creative, elegant and sophisticated.  Every wedding she plans is truly one of a kind.  Cindy's work has been featured on Grace Ormonde's wedding website, Style Me Pretty, Weddings Illustrated, The Knot magazine plus the Knot's special Luxury Wedding edition pull out section.
Her favorite thing about weddings is watching the bride and groom share their first dance as husband and wife.  With the room filled with all of the love and support of family and friends, they dance as if no one else is there, in utter amazement of each other.   It is such an intimate moment, she feels so privileged to witness.
When Cindy is not planning weddings, you can find her reading magazines, shopping, and enjoying time with her family.