Teresa and Loc's fall Lakeland wedding was adorned with a soft, romantic palette combined with bohemian touches of pampas grass to show off the couple's minimalistic and whimsical style.
"We would describe our wedding theme as soft boho. We wanted something that would be different from traditional wedding themes but would still reflect our personalities," the bride shared. "Our colors were dusty rose and nudes because we wanted a color palette that was minimalistic and timeless."
With guests coming from west and central Florida, the bride and groom chose the quiet, historic charm of Lakeland to host their September wedding. Haus 820's renovated historic warehouse offered an industrial, modern look and open space that lent itself perfectly to Teresa's vision.
"We wanted a venue where we would be able to hold the ceremony, cocktail hour, and reception. Also, we needed a venue that would allow outside catering. Food was one of the family traditions we wanted to incorporate," the bride explained. "Haus 820 met all of the criteria that we were looking for in a venue. We loved that we were able to host our ceremony, cocktail hour, and reception all in the same location, but they all had completely different sceneries. We loved the openness of the reception area and the flexibility that we were allowed to have. It was like having a blank canvas. We were really able to bring our vision to life. Haus 820 provided exceptional service throughout the entire process and had great communication with quick responses."
While planning her 225-guest wedding, the Orlando bride focused on guest experience and adding personal touches throughout the day and turned to Marry Me Tampa Bay for research.
"The most important part of our wedding was ensuring that our guests had a good time, so it was important to us that we provided good food, music, and drinks. We also wanted to include our family traditions throughout the wedding," Teresa revealed. "Marry Me Tampa Bay was actually one of the places that we used throughout our wedding process. It was very helpful in our search for the venue and vendors. It provided a great breakdown of different vendors as well as contact information. What we found was most helpful was the wedding planning advice section. It covered all of the questions we had regarding wedding planning and the wedding day and even questions that we had not thought of previously!"
To keep guests entertained and to provide them with a keepsake from their day, Teresa and Loc hired luxury photo booth company The Gala Photobooth.
"We chose to have a photo booth because we wanted to have a fun, interactive activity for our guests to enjoy," the bride shared. "We found our photo booth team through Marry Me Tampa Bay. We loved The Gala Photobooth's aesthetic, their backdrops, as well as the props they provided. We were very pleased with our service. They were prompt and easy to communicate with. We heard great things from our guests about their service, and they even made sure that my husband and I took photos before the night was over, which we really appreciate looking back on it!"
The night's soft boho them was complemented by rentals by A Chair Affair. The couple rented tables, chairs, their sweetheart table as well as linens from the Lakeland décor company.
"We incorporated both our minimalist and eccentric styles throughout small details of the wedding. The chairs and linen made a huge difference in the overall look of our reception," the bride beamed.
Reminiscing on the day, Teresa loved seeing all her loved ones together, celebrating her and Loc's love for one another. The couple ended the night with a sparkler send-off, but not before having one final intimate memory.

"Our favorite moment of the entire day was our private last dance at the end of the reception," the bride detailed. "It felt very special and something we will always look back on."
The Proposal:
Loc proposed when we were on vacation in Malaysia. He had rented out a private boat, and as the sun was setting and the boat had docked near Gaya Island, he got down on one knee and proposed. He even hired a photographer to capture this moment!
How would you describe your theme/wedding design inspiration?
Soft boho. We wanted something that would be different from traditional wedding themes but would still reflect our personalities.
What were your colors?
Dusty rose and nudes . We wanted a color palette that was minimalistic and timeless.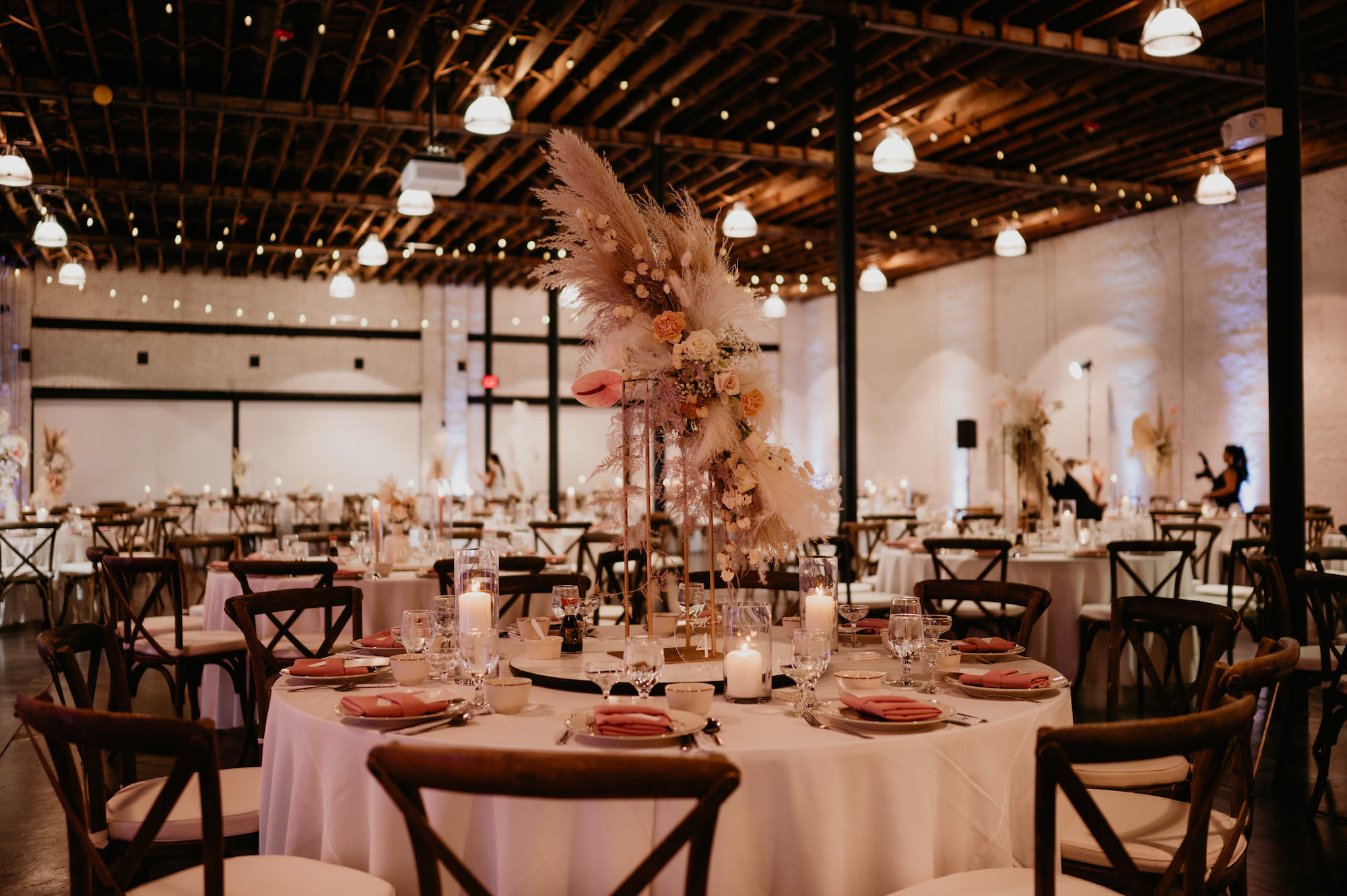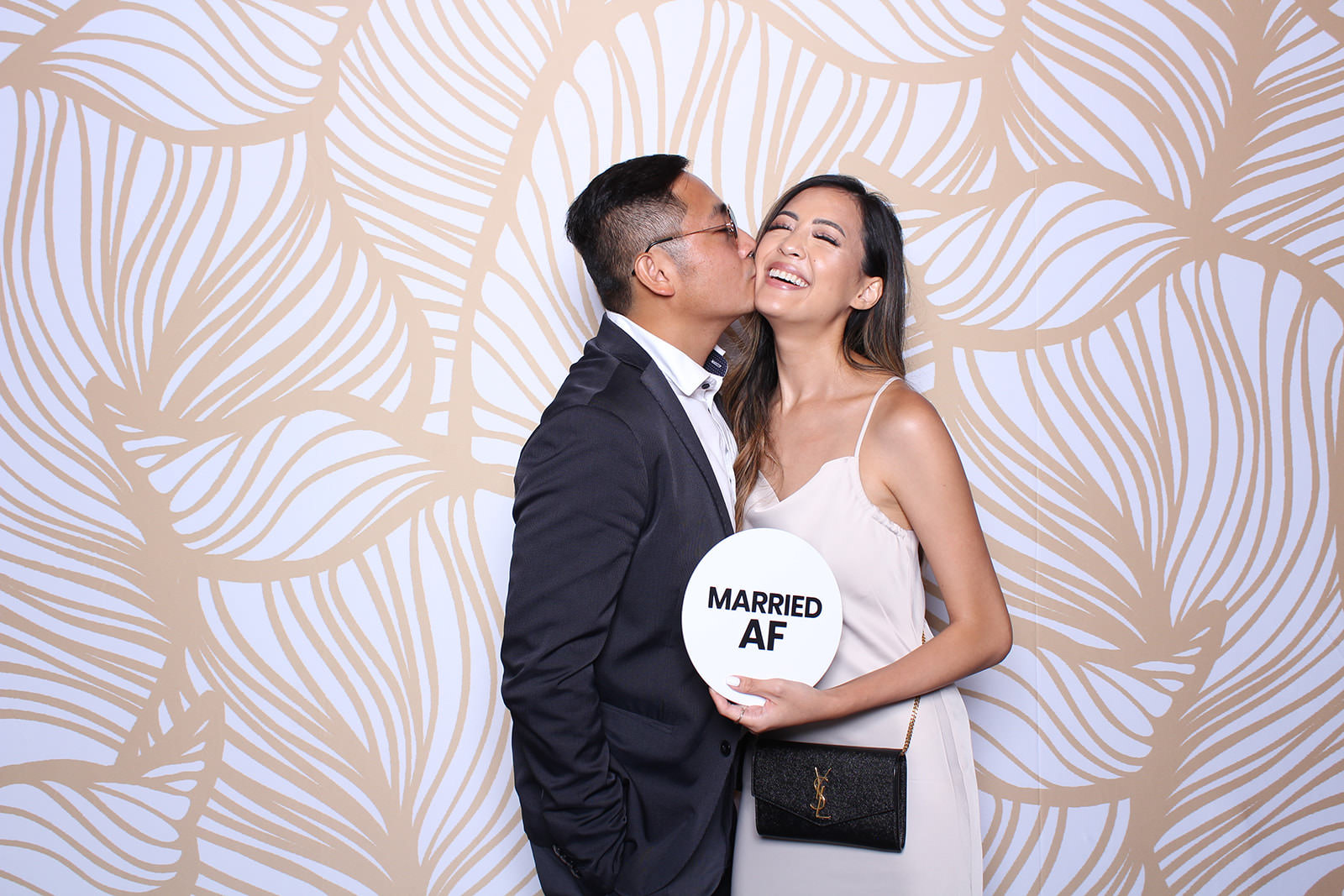 Which vendors really exceeded your expectations?
From the very first meeting to the final product, we were blown away by our florist. When we saw the final product on our wedding day it was beyond what we had imagined.
What advice would you give to other Tampa Bay couples?
Wedding planning can be overwhelming; just try taking everything one step at a time. Spreadsheets and to-do lists were very helpful. Try to remember throughout the whole process that this day is ultimately about you guys. Do what would make you happy, and in the end, your family and friends will understand and are here to celebrate you two.