Tampa Bay couple Tiffany and Sean began their friendship during a coed soccer game through their work.
"We played on the same team and enjoyed post-game celebrations together with the rest of the team. It was during those times that we learned we had more in common than a shared work place and a love of sports. We fell in love and the rest is history," Tiffany reminisced.
When it came to popping the question, Sean orchestrated a very elaborate Tampa Bay engagement.
"We were supposed to have a date night. Sean pretended that something had come up and that we had to drive all the way up to Land O' Lakes. I sulked in the front seat as we drove up there. We ended up pulling into a McDonald's drive-thru where Sean ordered McFlurries for the both of us. As we drove away, he pretended to spill some of his McFlurry so that he had to pull over. We pulled into a parking spot in a nearby parking lot. Sean told me to get out of the car to see something. As I looked to the side, there was a tiny kitten just sitting in a grassy area. He told me to check to collar to see if it belonged to anyone. I looked at the collar and there was a pendant with the words 'Turn Around' inscribed on it. I turned around and Sean began to tell me how much he loved me. He said the most beautiful things about our relationship then dropped to one knee. The spot where this all took place was the actual spot where we had our first date. The kitten was a gift to me. It was all so personalized and perfect," Tiffany shared.
The bride had her heart set on an outdoor wedding venue with a relaxed feel, but didn't necessarily want get married on the beach.
"[Our wedding planner] immediately thought of the Clearwater Beach Recreation Center. Sean and I went and visited the site shortly after, and we fell in love. We were able to get married right by the water in a beautiful setting without having the hassle of the sand," Tiffany said.
With the help of their Clearwater Beach wedding planner Special Moments, Tiffany and Sean chose to hold a "Seaside Rustic" wedding.
"The ceremony was located outside overlooking the water so the seaside part was a given. Once we started incorporating some burlap into the decorating elements, it led to a rustic feel. That tag was the concept of my wedding planner Tammy Waterman from Special Moments. The whole concept turned out to be just gorgeous!" Tiffany gushed.
When it came to their wedding pictures, Tiffany and Sean wanted a Clearwater Beach wedding photographer who "wasn't super traditional."
"We wanted our photos to really represent the romantic side and the fun side of our relationship. We wanted a great combination of silly, fun, sweet, and touching with a couple of traditional photos sprinkled in. We didn't want the pictures to be too stuffy or too cheesy."
On the recommendation of Special Moments, the couple hired  Clearwater Beach wedding photographer Ashfall Mixed Media.
"We really did a lot of research when it came to the wedding photographer to find exactly what we wanted. When we met with Ashley [of Ashfall Mixed Media], her personality and vibe really set her apart from the others. She loves what she does and strives to capture the sweet moments that aren't necessarily posed."
As Tiffany looks back on her wedding day, her favorite memories came during the wedding ceremony.
"Most definitely locking eyes with my groom for the first time as I began to walk down the aisle [was memorable]. We both got emotional. It was one of the most special moments of my life. Our vows were also very touching. Speaking those words to one another knowing how much meaning they hold was so memorable," the bride shared.
We really wanted a beautiful outdoor view that would give a nice relaxed feel for our guests. We wanted the look and feel of the wedding and reception to be romantic and elegant yet somewhat casual and comfortable. – The Bride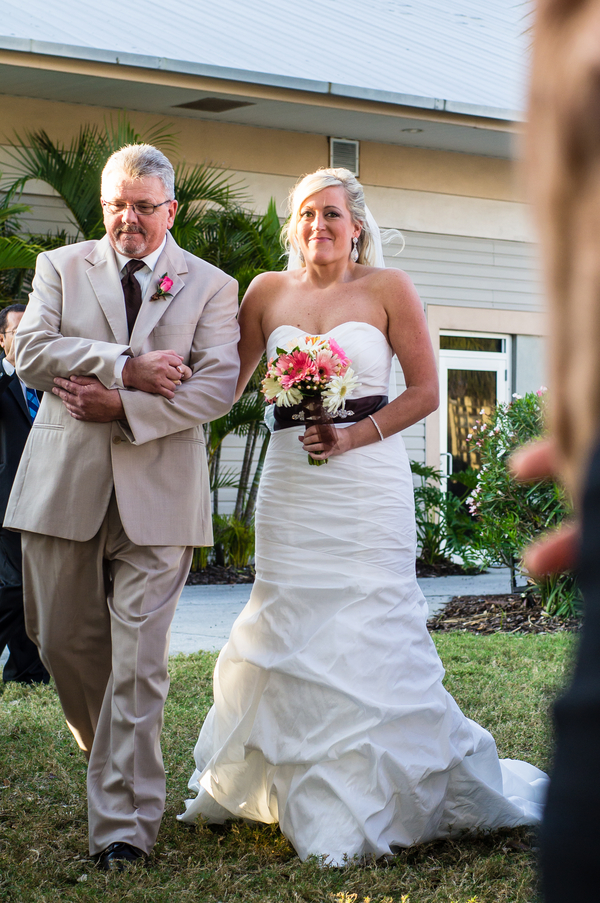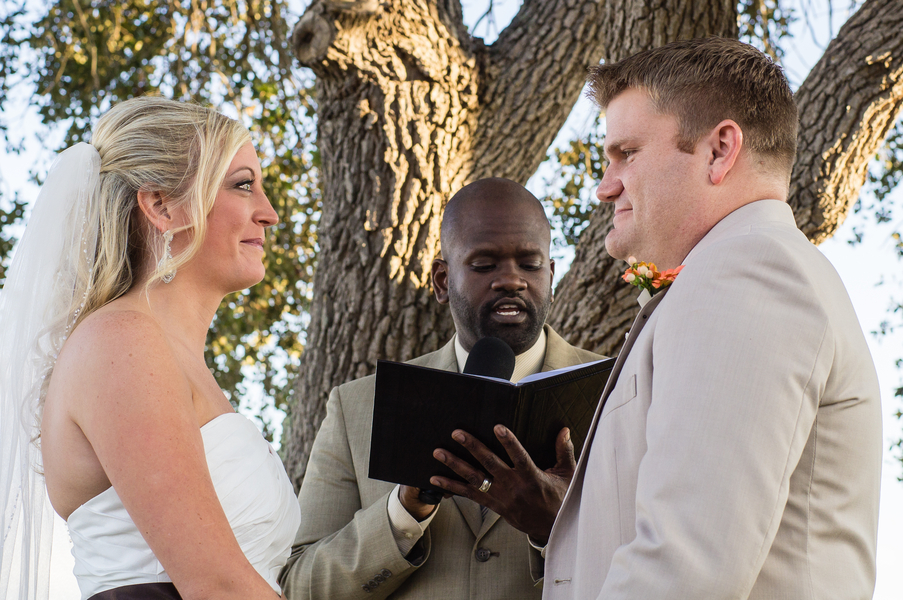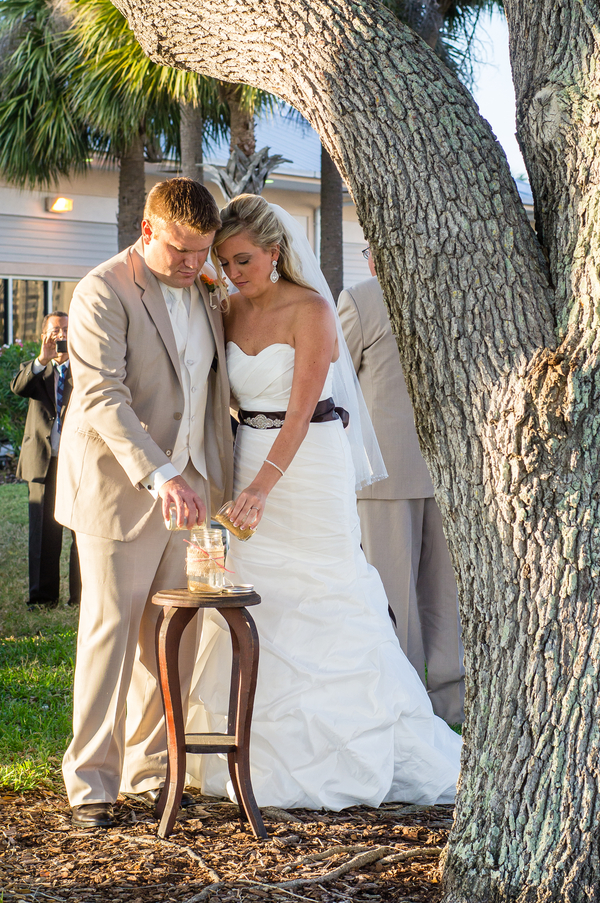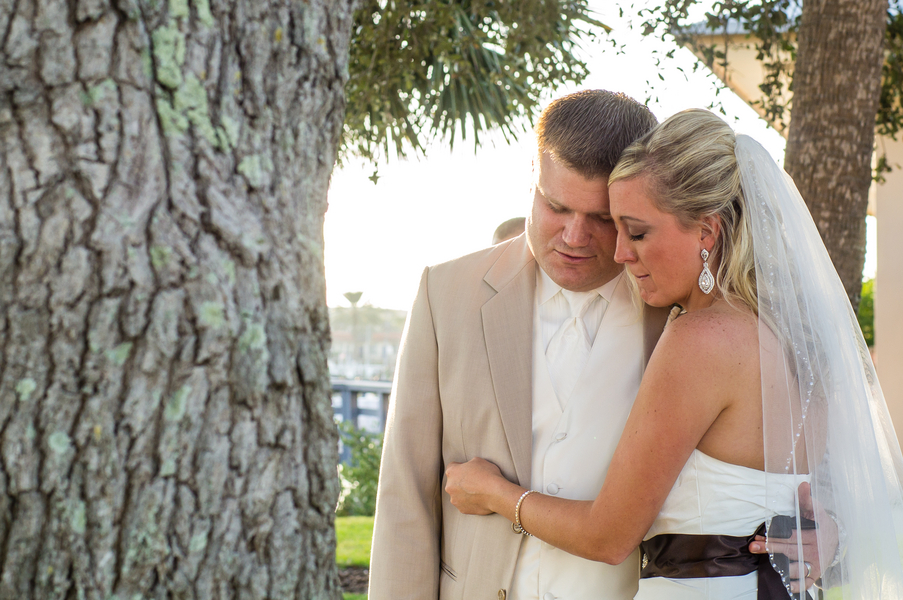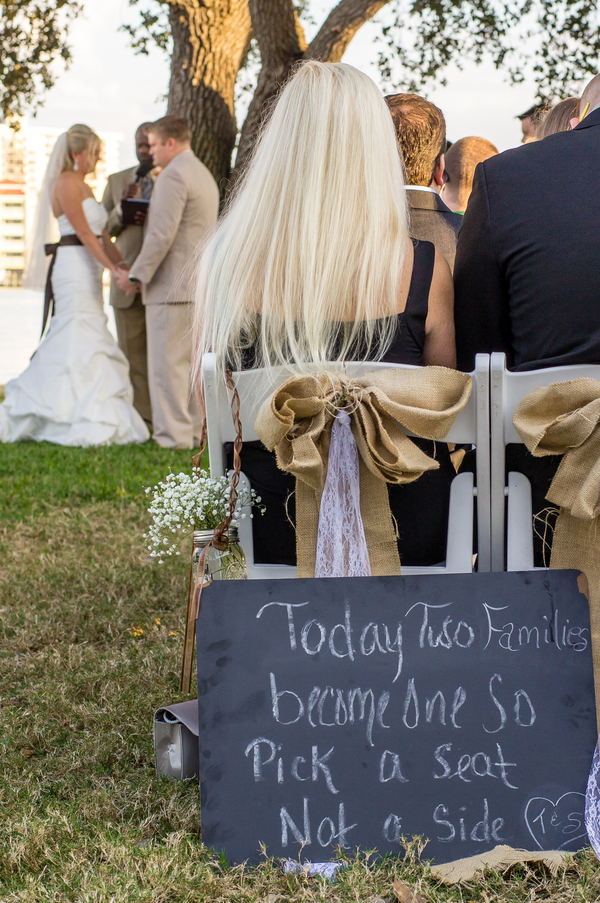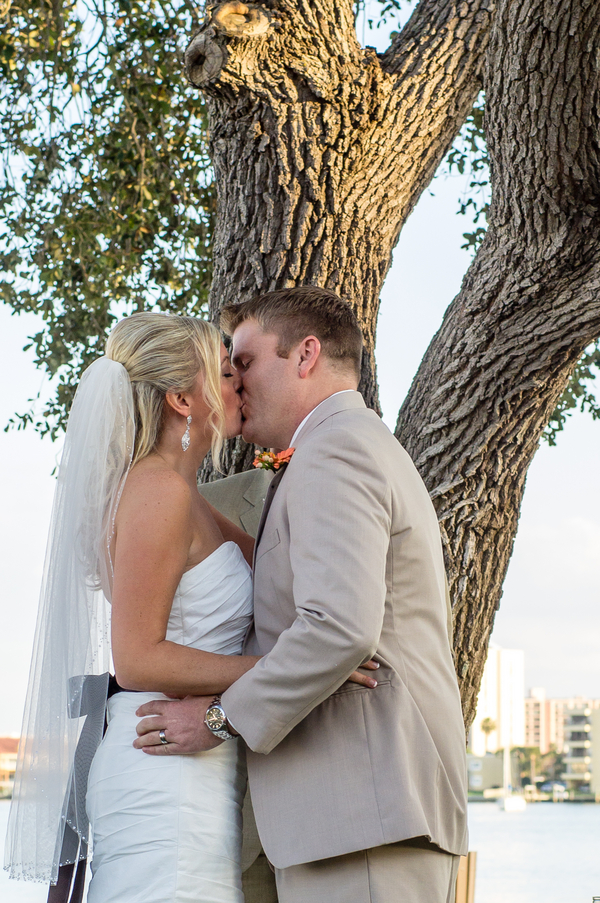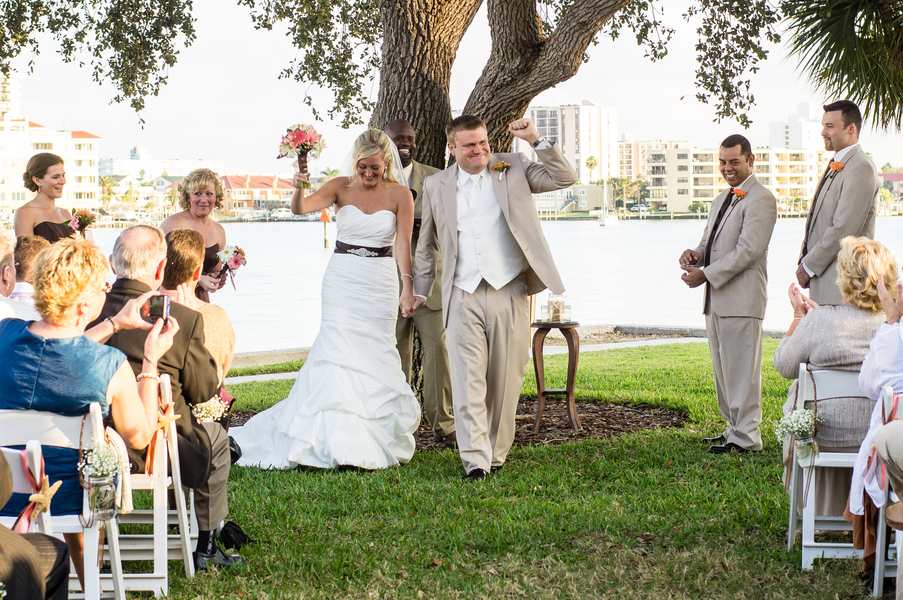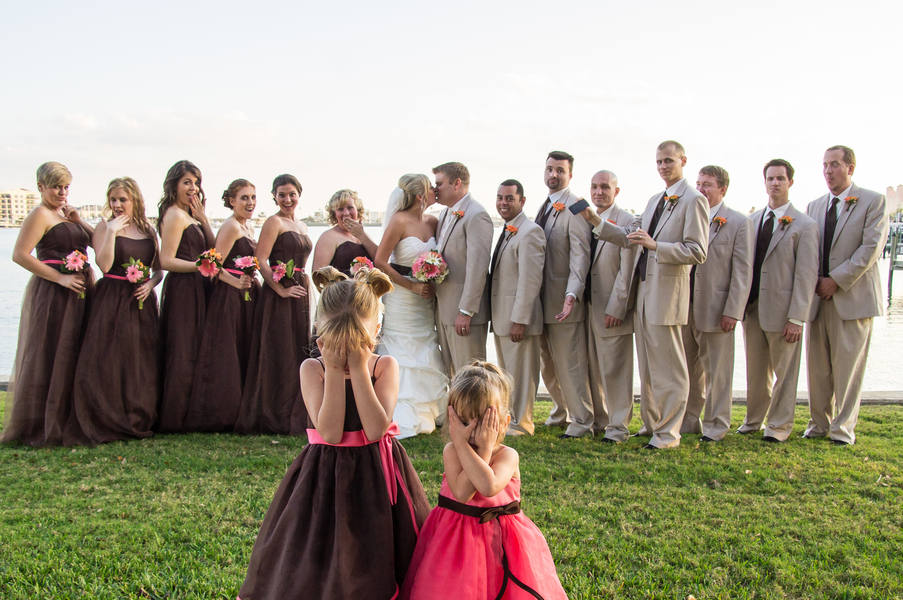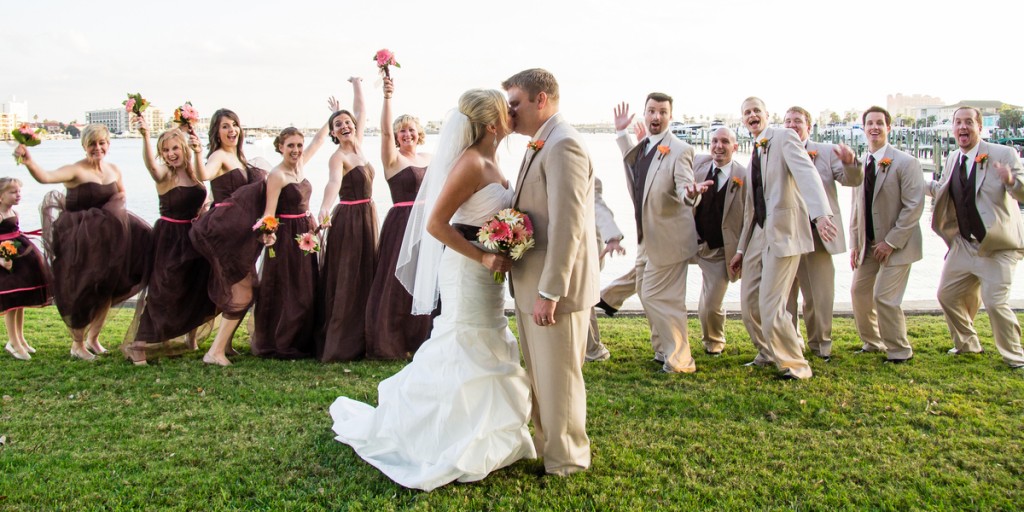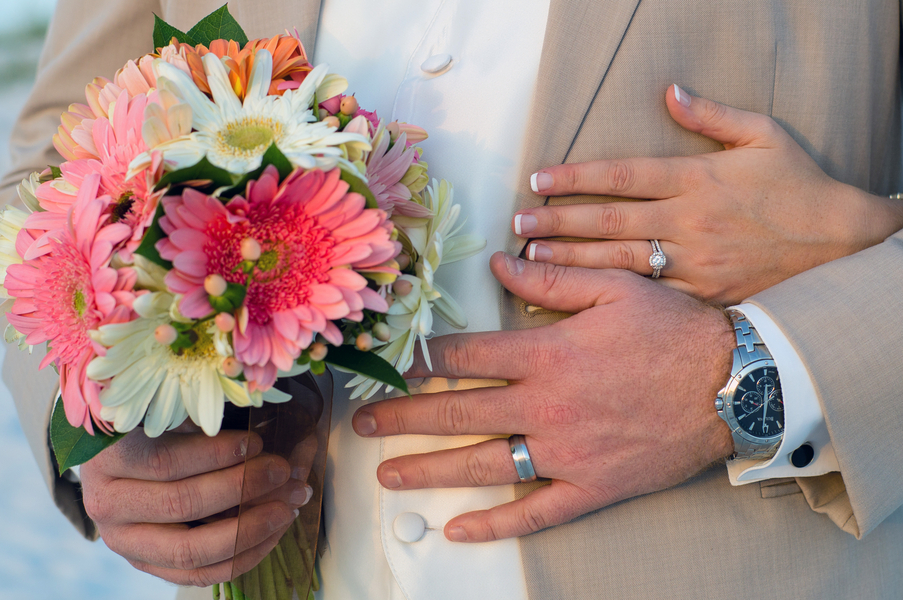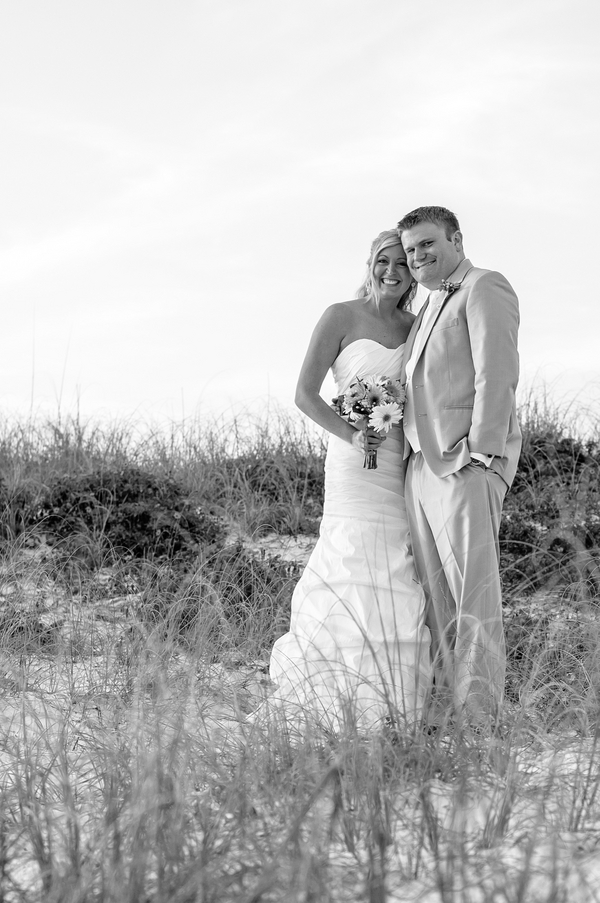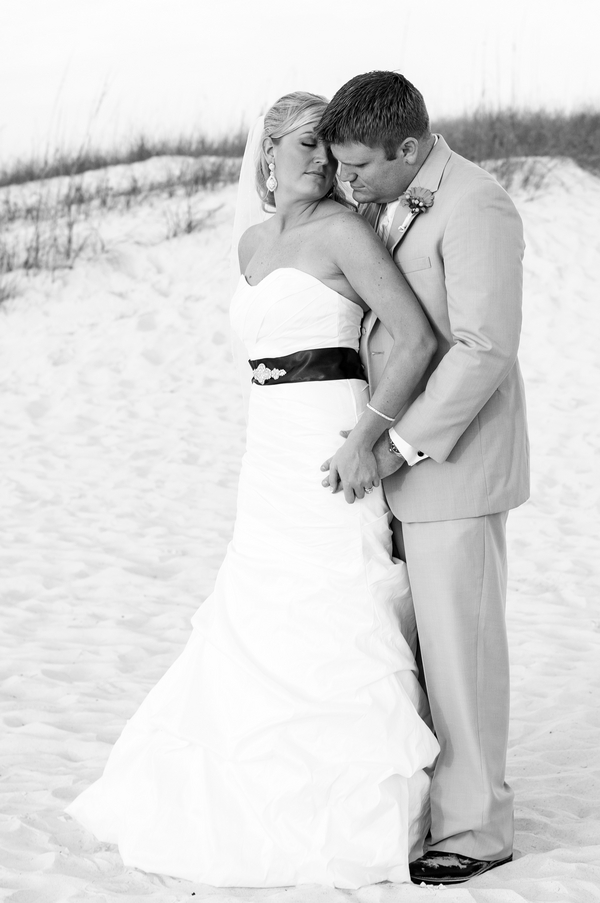 The thing that I love the most about my wedding photos are all of the little details that Ashfall Mixed Media captured, as well as the moments between poses that turned out to be the best pictures of them all. –
The Bride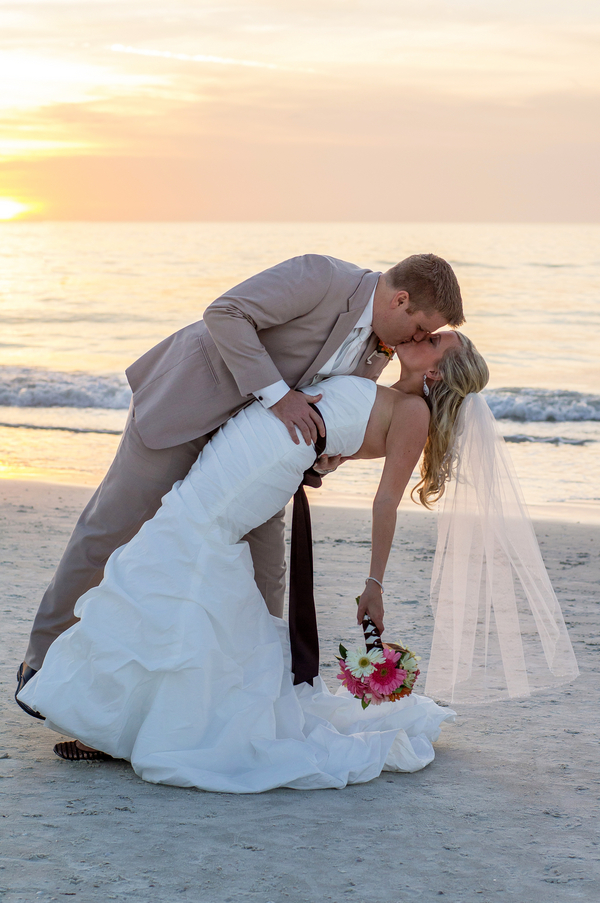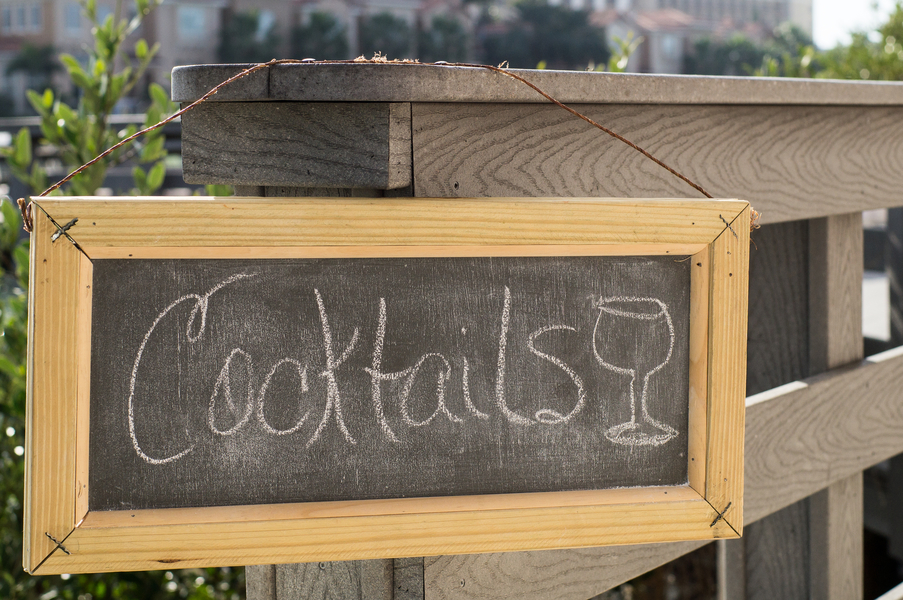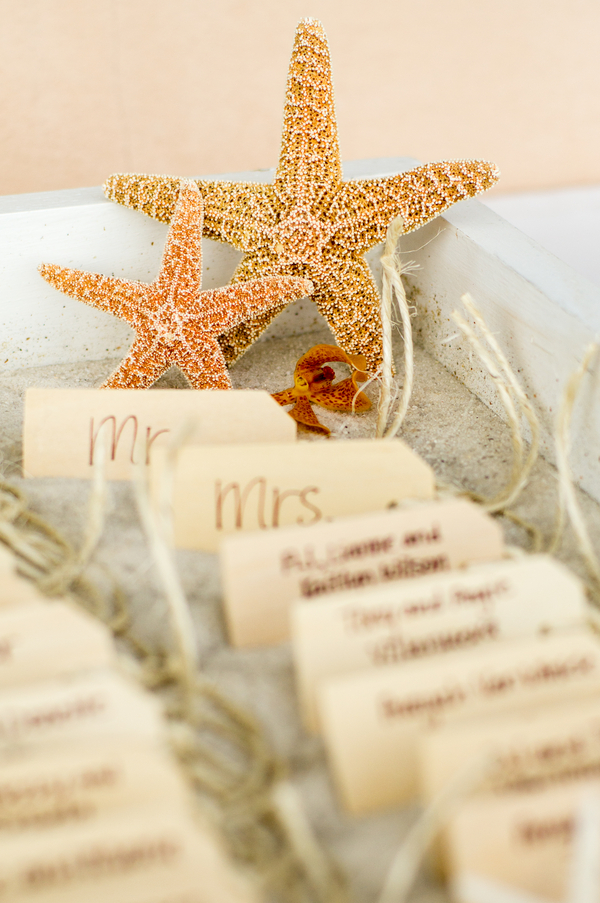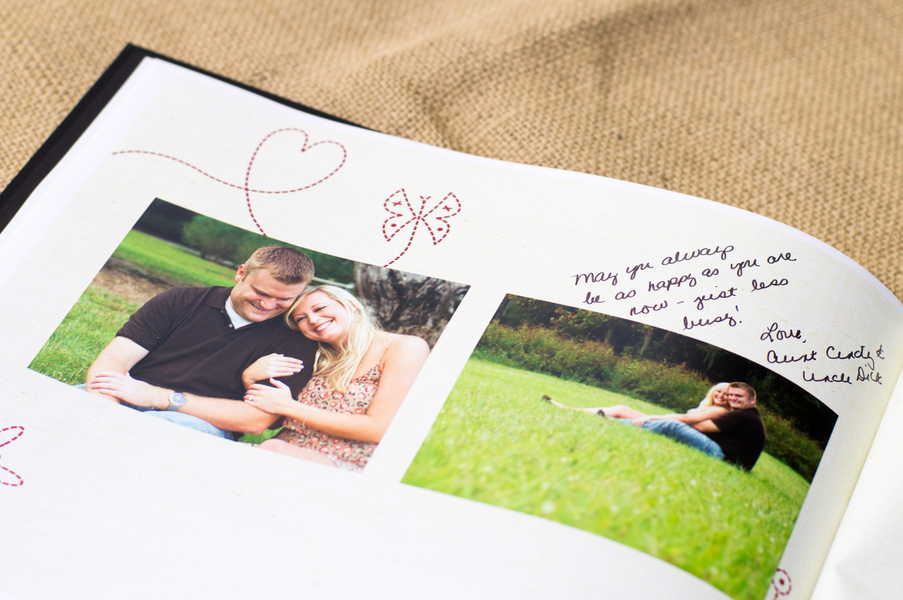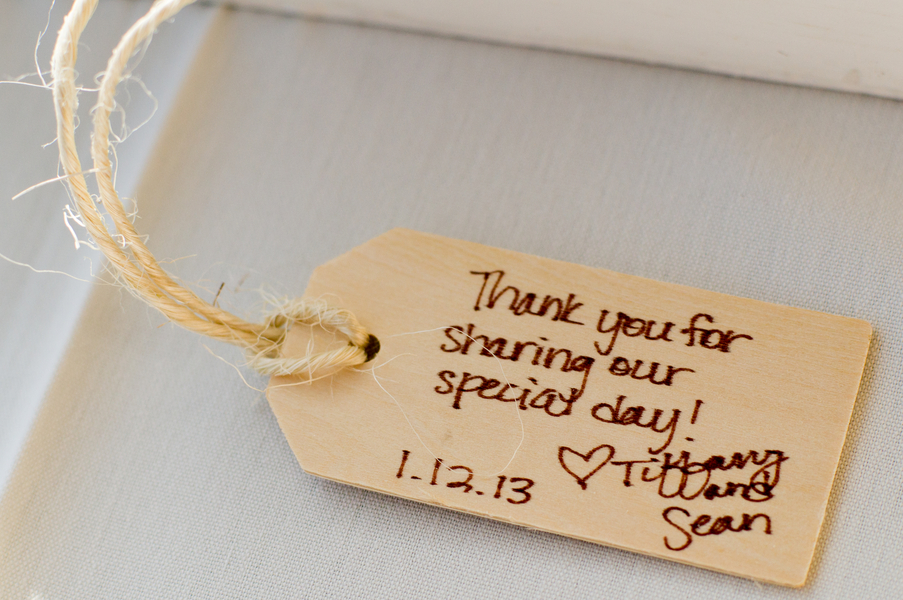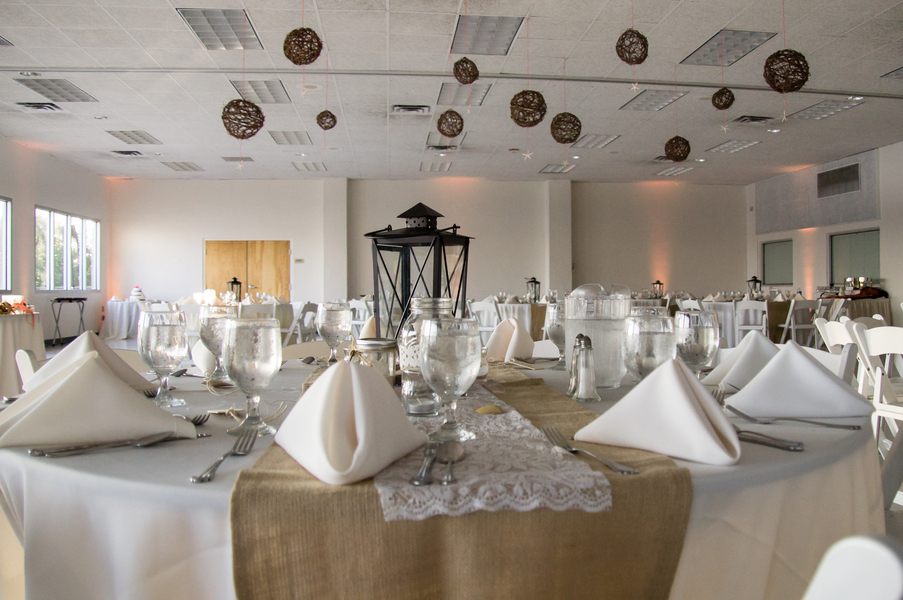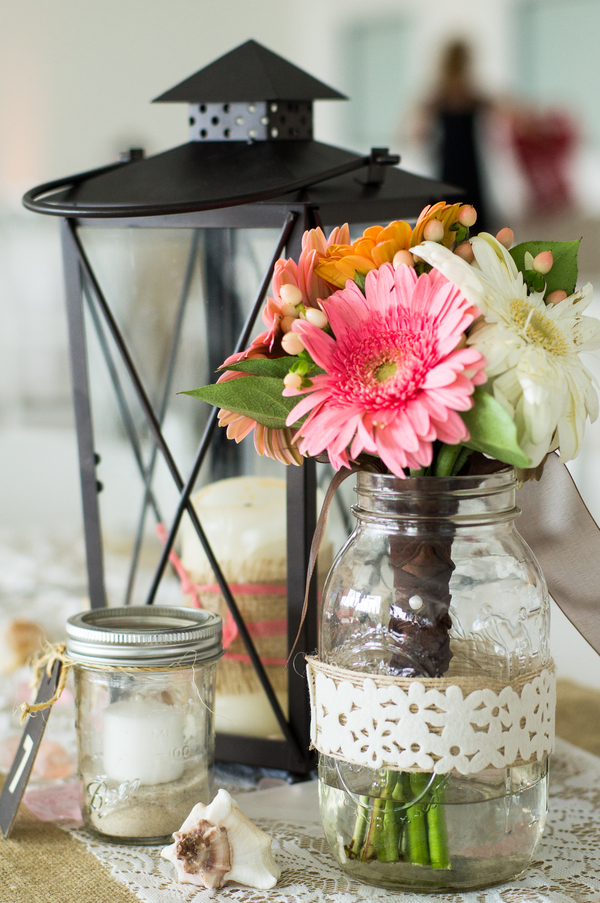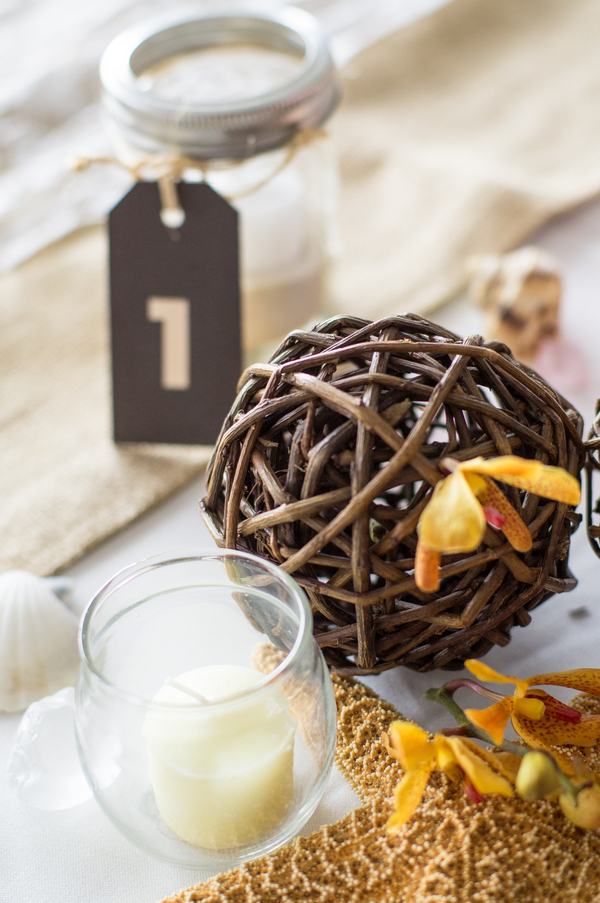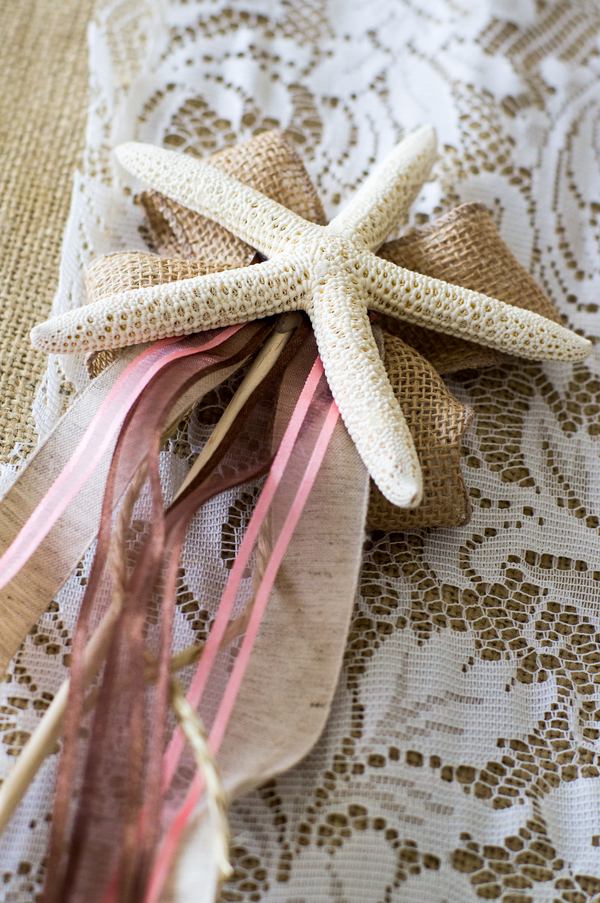 Special Moments took my broad vision and turned it into the most beautiful reality I could have ever imagined. Without her guidance, support and warehouse full of decorations, our wedding would not have been what it was. – The Bride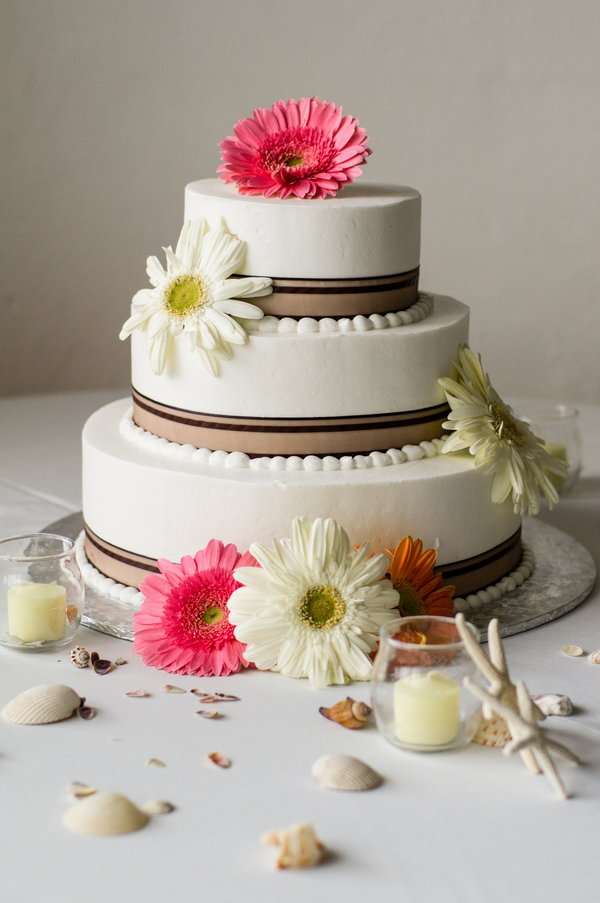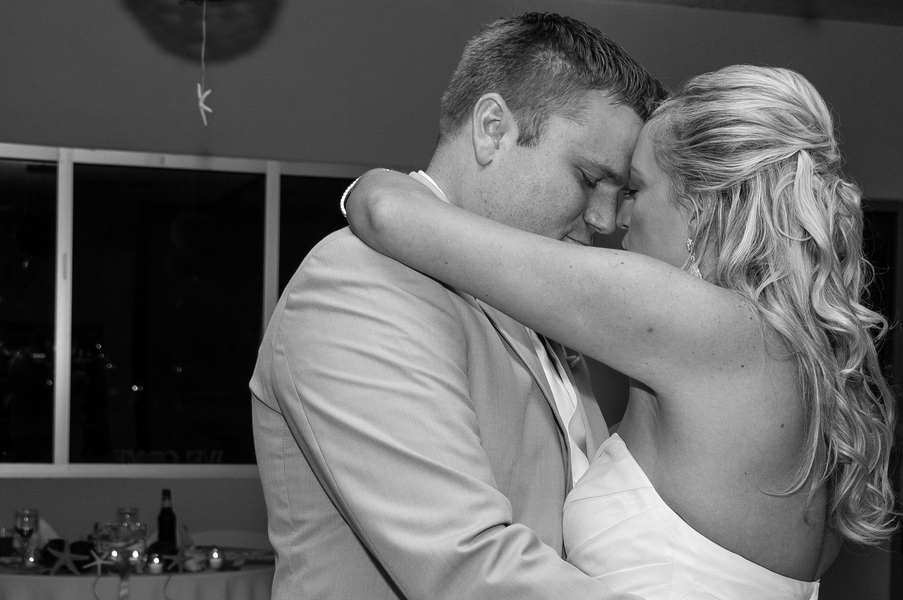 The biggest way we incorporated our personalities into the wedding was through the music. Each and every song that was played before the ceremony, during the ceremony, during cocktail hour and during the dinner was hand selected by Sean and I. We are both music lovers and we wanted the feel of the whole day to be inspired by our favorite music. – The Bride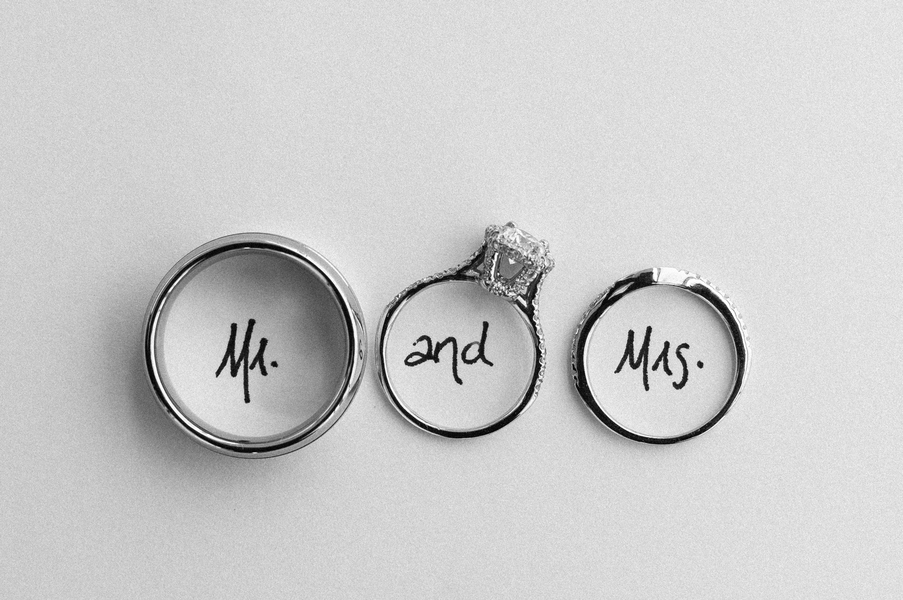 What advice would you give to other Tampa Bay Brides? 
Hire a wedding planner! Even if you think it might be out of your budget, it will end up saving you so much money in the end. Hiring a wedding planner should be the first thing on your to-do list once you get engaged. My wedding planner was a life saver!
Clearwater Beach Wedding Venue: Clearwater Beach Recreation Center
Clearwater Beach Wedding Planner & Decor: Special Moments
Clearwater Beach Wedding Photographer: Ashfall Mixed Media
Clearwater Beach Wedding Caterer: Delectables Fine Catering
Clearwater Beach Wedding Cake: Chef Nelson's Cake Studio
Clearwater Beach Wedding Florist: Iza's Flowers
Clearwater Beach Wedding Bridal Gown: David's Bridal
Clearwater Beach Wedding Bridesmaid Dresses: Alfred Angelo
Clearwater Beach Wedding Groomsmen Tuxedos: JoS. A. Bank
Clearwater Beach Wedding DJ & Uplighting: Frank Lebano
Clearwater Beach Wedding Hair & Makeup: Destiny and Light Hair & Makeup
Clearwater Beach Wedding Invitations: Joy Invitations – Etsy.com
Clearwater Beach Wedding Rehearsal Dinner – Jimmy's Fish House
We are proud to have Special Moments as a Marry Me Tampa Bay sponsor!