One of the hottest trends for Tampa Bay wedding venues is a reception space with industrial vibes. The unexpected architectural detail adds a component of texture and charm to enhance the ambiance of your event. If you're searching for one of these unique locations, then you'll fall in love with our favorite industrial wedding venues.
NOVA 535 Unique Event Space
NOVA 535 is ideal for couples who want a wedding venue with a unique character. With texture from the brick walls and hardwood floors and state-of-the-art uplighting, its natural decor provides a WOW factor all on its own.
The downtown St. Pete wedding venue features a modern, industrial feel with the historic character of the restored 1920s building. The two-story space features original, clay-brick walls and gorgeous Brazilian hardwood floors. Looking up, you'll notice 16-foot ceilings that showcase original, hand-cut rafters. The downstairs main gallery seats up to 220 guests for dinner with a dance floor or up to 260 guests without. NOVA's stunning, double-wrought iron staircases make for the perfect grand entrance while allowing another 80 guests to enjoy dining in the upstairs lounge. Upstairs NOVA 535 offers multiple getting-ready rooms, including the "Supernova Suite," plus a spacious outdoor balcony that overlooks the romantic bamboo courtyard for couples who want an outdoor ceremony.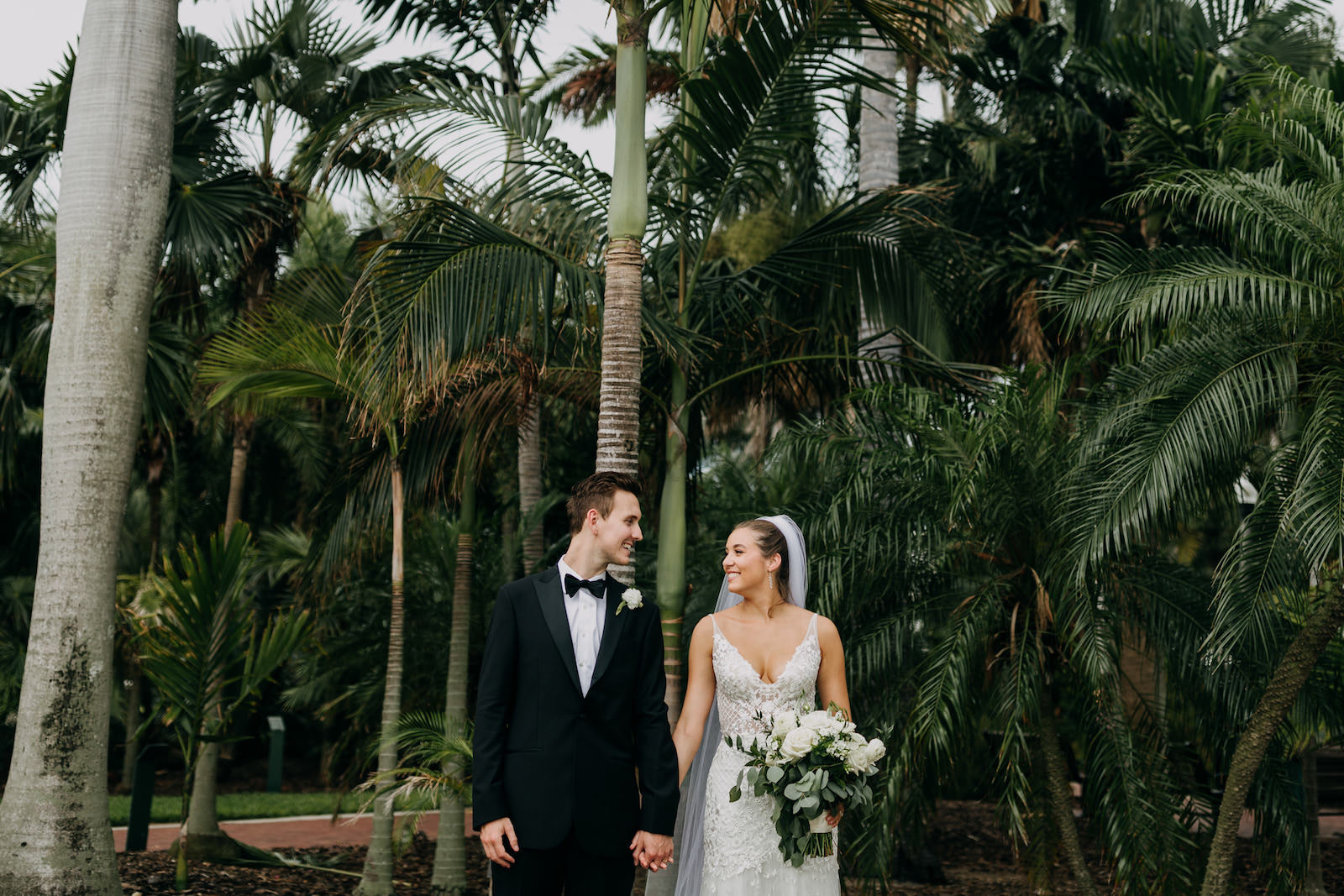 ---
Red Mesa Events
When we think of downtown St. Pete, we think of character, charm, and uniqueness, which is the embodiment of St. Petersburg wedding venue Red Mesa Events. The event venue, originally the home of downtown St. Pete's first fire station, was fully restored in 2017 while still preserving the original features of the historic building. The three-story wedding venue offers multiple areas, including an open-air courtyard restaurant, Red Mesa Cantina, perfect for
rehearsal dinners or bridal showers, and three event spaces: a renovated ballroom, open-air bar and lounge, and a rooftop deck featuring stunning views of downtown St. Pete.
The La Florida Ballroom boasts historic charm with its original whitewashed exposed brick walls and modern touches with two majestic chandeliers, a white marble bar, a stunning herringbone wood floor, and large windows overlooking downtown St. Pete. The 1,200 square-foot ballroom seats 120 guests in a formal dining setting or 175 for hors d'oeuvres and cocktails and is decked out with state-of-the-art AV and uplighting. It also features its own banquet kitchen so that the in-house chef is dedicated to your wedding menu.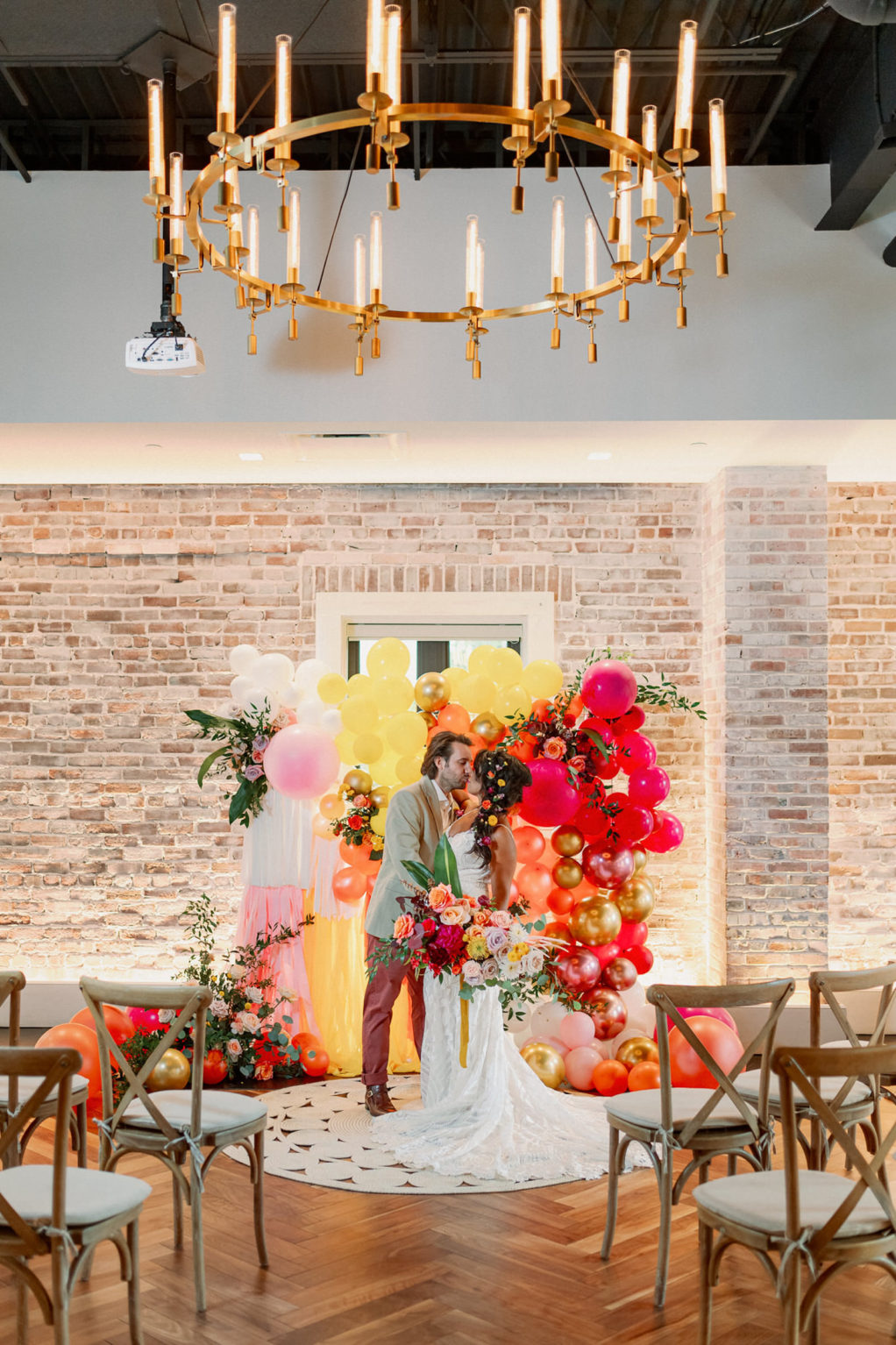 ---
J.C. Newman Cigar Co.
J.C. Newman's El Reloj Cigar Factory dates back to 1910 and features original architecture updated with modern amenities. Home to the oldest family-owned premium cigar maker, this historic venue pays homage to Tampa's reputation as the "Cigar City." The newly renovated venue offers three separate floors of event space, each with a distinct style to create a stunning backdrop for any special event, including wood floors, brick walls, and lots of natural light. Couples can enhance their event experience with access to the 1st-floor museum and factory store and the 3rd-floor lounge with a view into the still-active hand-rolling factory along with on-site cigar rollers.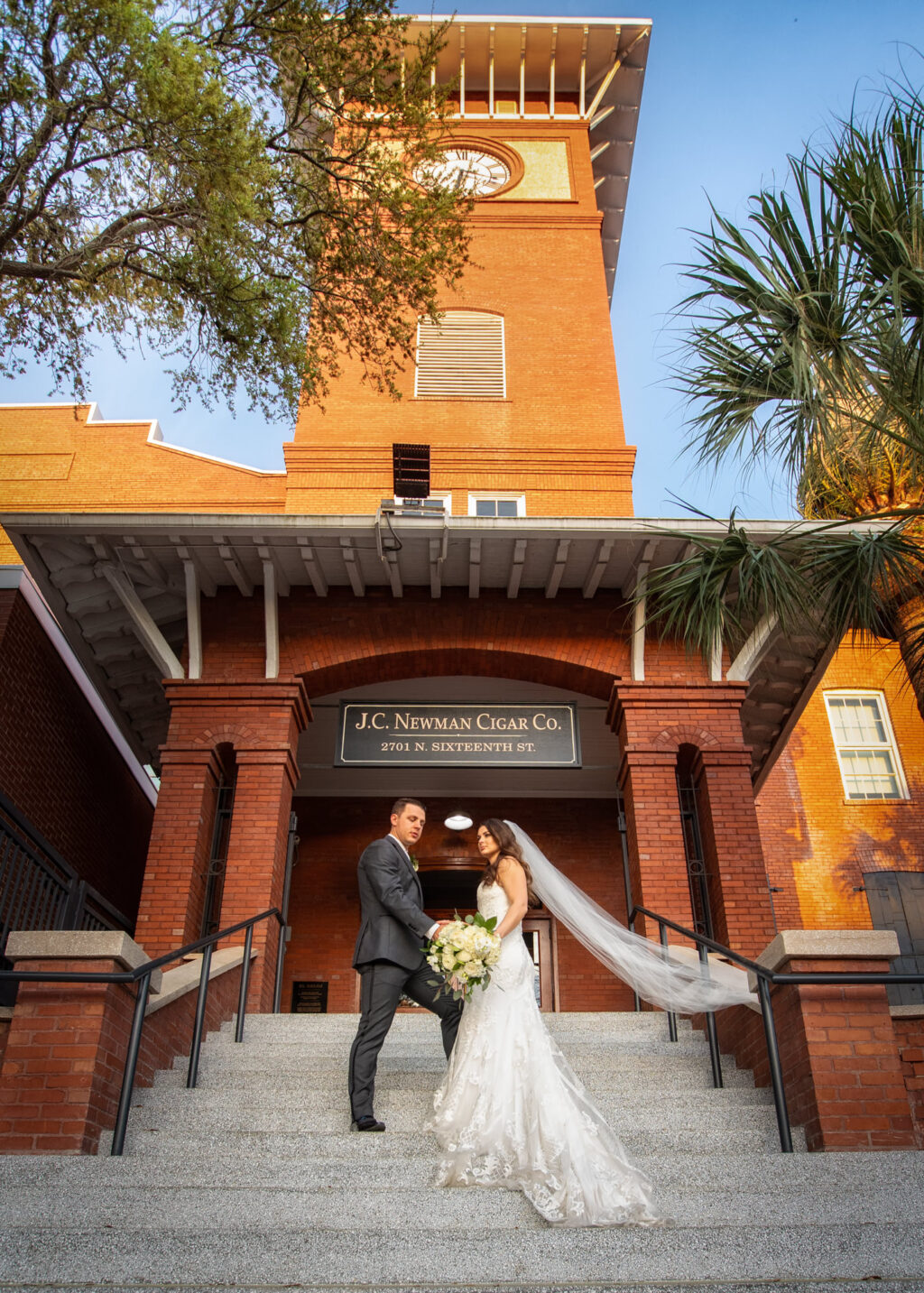 ---
Haus 820
Haus 820 is a renovated historic warehouse in the heart of Lakeland's emerging urban arts district. This versatile space is a blank canvas ready to host your special event. Originally built in the 1920s, after sitting empty for decades the building has recently been renovated into one of Central Florida's largest venues. The building has strong industrial bones, original white brick walls, and stunning open wood rafters with black steel beams.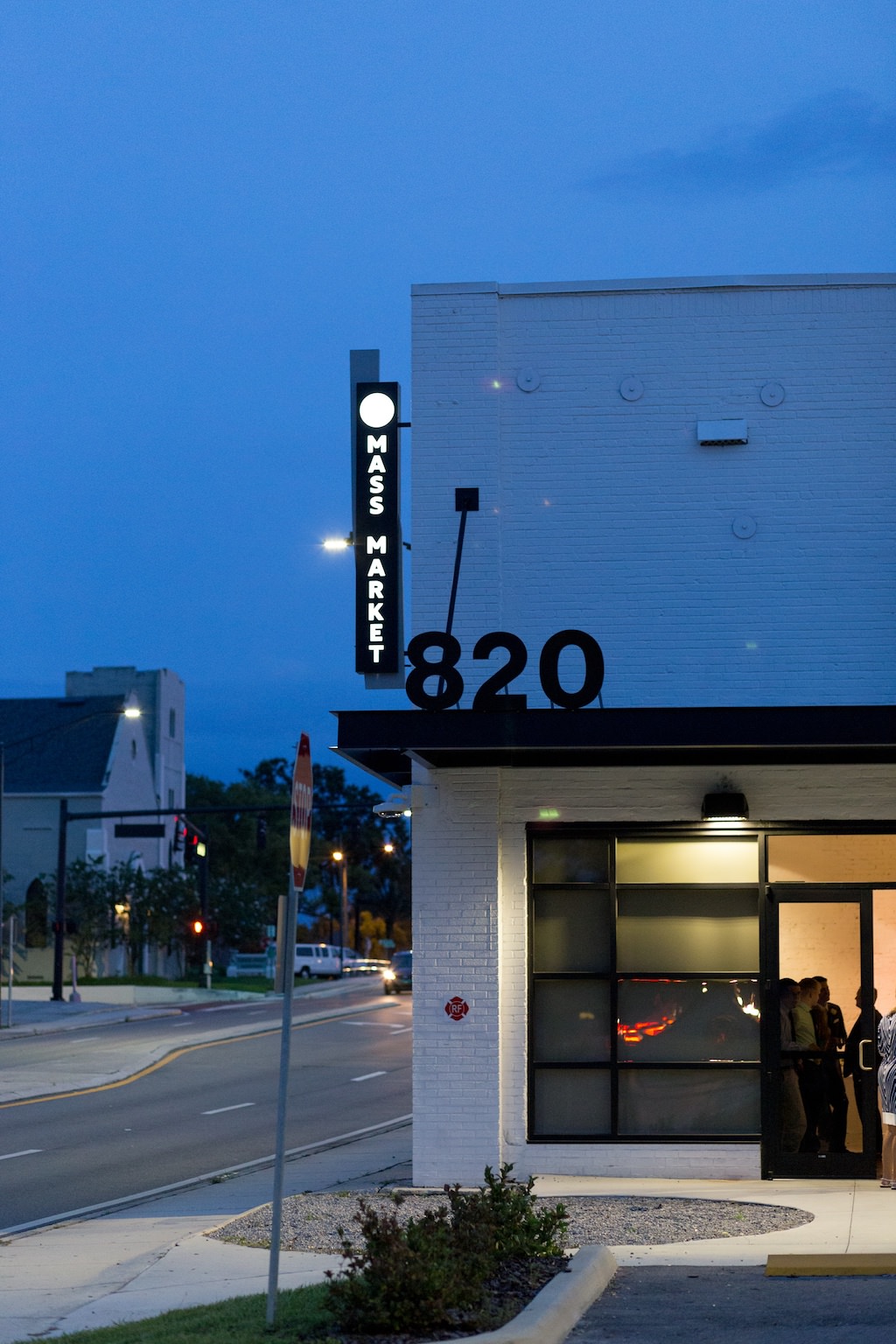 ---
The West Events
The West Events is an industrial-chic wedding venue that preserves the structural integrity and industrial soul of one of the few remaining mid-century buildings along the Gulf Coast. It incorporates modern design into its multiple event areas. Some venue highlights include 15-foot ceilings with exposed beams, original mid-century, exposed brick walls, and polished concrete floors.
Located just across the street from Madeira Beach, couples have the choice of hosting an outdoor beach ceremony to incorporate the Old Florida atmosphere or choose from one of three event spaces, with a capacity of up to 200 guests.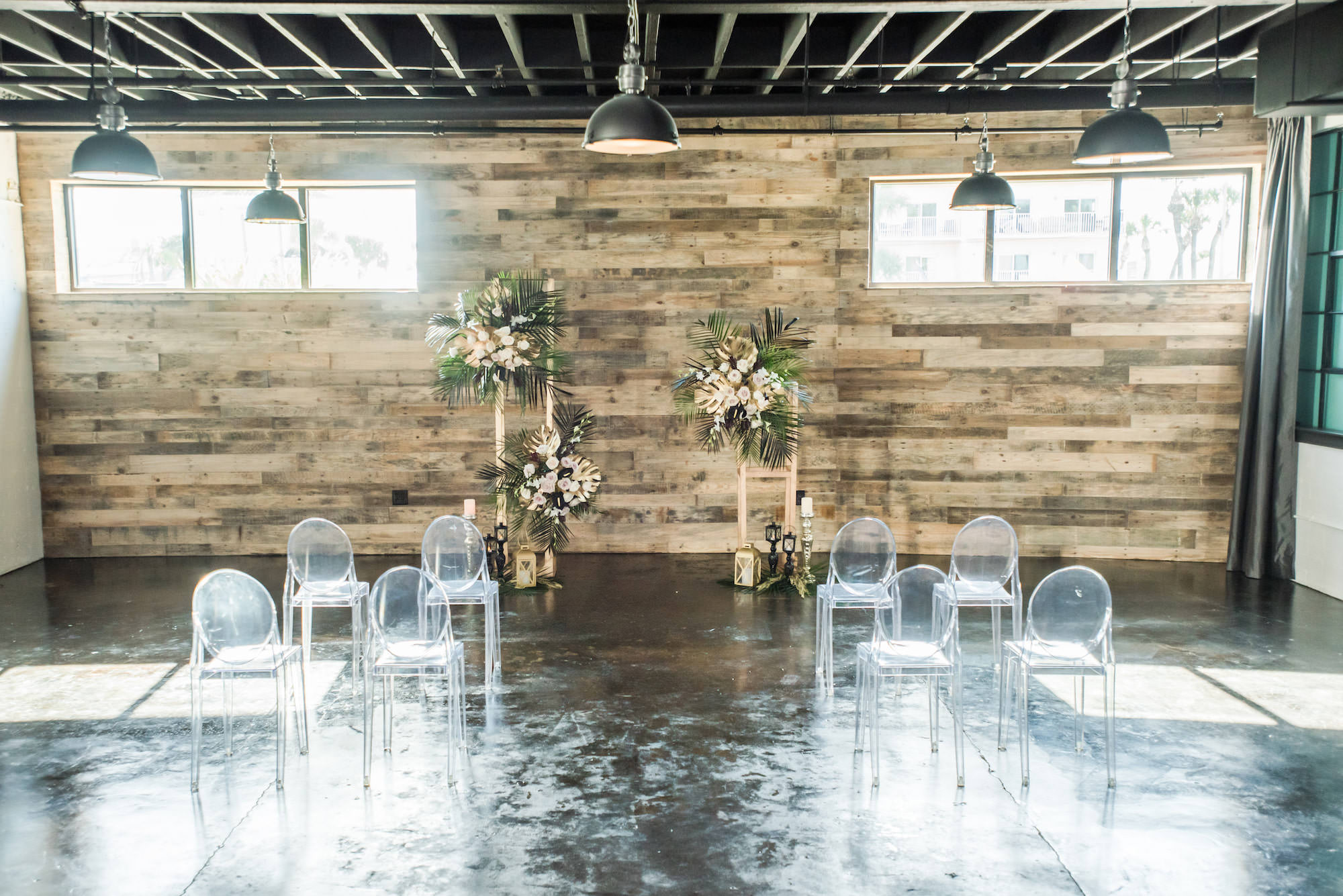 ---