You think planning a wedding is stressful? Try organizing a destination bachelor or bachelorette party with flights, travel deposits, and trip itineraries. It can be like herding cats!
I've had maid of honors give me less than a month to book an international flight and heard horror stories about groomsmen booking dangerous excursions that resulted in the groom breaking his arm.
It's one thing to book travel for you and your fiancé, but to help keep you organized when booking group travel, we reached out to our go-to travel agent Be the Tourist for tips on planning a destination bachelor or bachelorette party.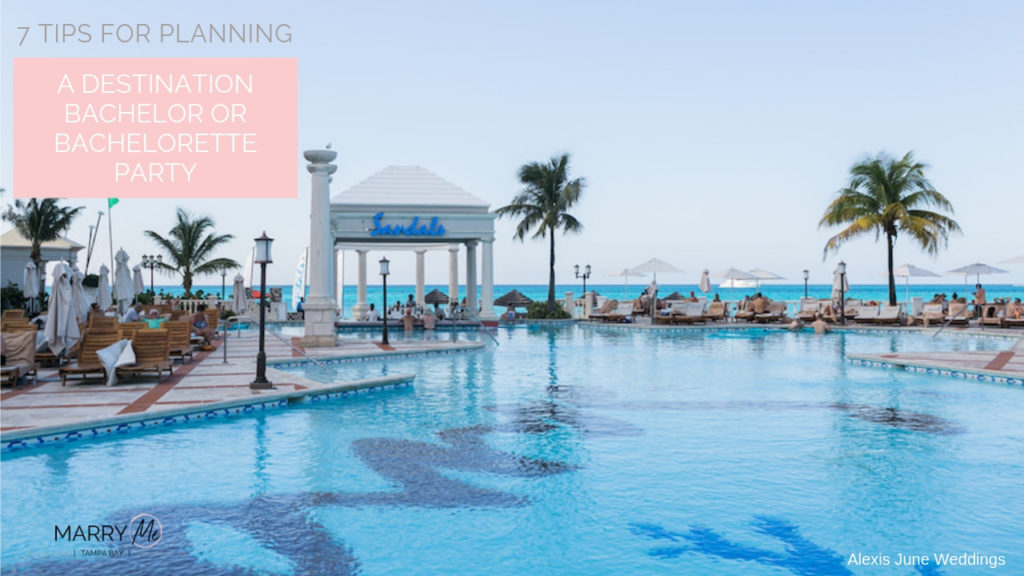 1. Plan far in advance
As soon as you're asked to take on the best man or maid of honor duties, start brainstorming. Lock in the date, and don't change it! The friends of the couple will want plenty of time to take off work, save up money and renew or get passports. A destination bachelor or bachelorette party should be at least six weeks prior to the wedding (which means you need to leave ample time for everyone to put in a vacation request).
However, don't plan on everyone being able to attend; typically a destination bachelor or bachelorette party has an intimate group (on average six) who are actually able to attend.
2. Set a Budget
Plan on covering the cost of the groom or bride's trip. Typically, this is spread across those who are going along to the destination party.
Your budget will determine where you go, the type of resort, and how long you can stay. Ask your friends directly what are they willing to spend and include the expenses of food and drink. Your travel agent can give you feedback on what and where your budget can get you.
3. Think About Travel Time
If you want to head to the Caribbean on a flight, plan on having to change planes at another airport.
Tampa does have a few non-stop destinations in the Caribbean like Grand Cayman via Cayman Air, the Bahamas via Silver Airways and San Juan Puerto Rico and Panama City, but for the most part, you will need to change planes in a larger airport hub.
Having a layover means allowing for additional travel time getting to your destination and returning home. Caribbean destinations that are larger, such as Cancun and Riviera Maya, Mexico, Jamaica, and the Dominican Republic have more flights in and out daily which is convenient for finding less expensive airfare.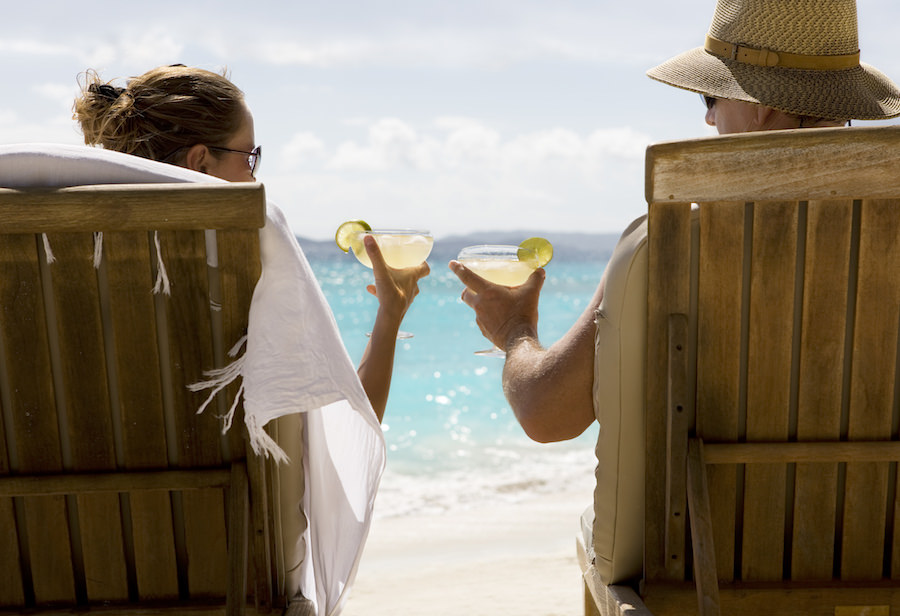 I Want to Learn More about Honeymoons and Destination Weddings from Be the Tourist
4. Choose Your Dates Wisely
Keep your destination party short and sweet. Plan on only spending about three to four nights away.
Be mindful that those traveling have other commitments to keep. They won't have unlimited time off to spend away from work and families, and they may have already committed their vacation paid time off to other things (such as the actual wedding).
Be careful choosing dates that aren't during spring break or around major holidays. The prices increase during these times and availability will be limited. The best pricing is typically right in the middle of hurricane season (just don't forget the travel insurance).
Tampa is tropical and in the summers we get those afternoon, early evening showers almost daily. The locations in the Caribbean are also tropical and get their fair share of afternoon showers too. With tropical rains come tropical storms and hurricanes. Always purchase trip insurance should an unexpected emergency or storm thwarts your plans.
5. Cruising vs. All-Inclusive Resorts
Bachelor and bachelorette parties are meant to be carefree. We have all been in the situation where someone starts the, "I'll buy the next round and we can just alternate who is. paying," and everyone agrees to this wholeheartedly. Except for the one friend who is still in grad school, buying a house, or having a baby, and doesn't have the same income. This person is no longer having fun. They are doing math in their head trying to decide if they should call it an early night so they don't overspend.
For bridal parties looking to leave the U.S., cruises and all-inclusive resorts offer a simple and memorable experience. Both offer options where all the food and drinks are paid for in advance, which take the awkwardness of who is paying for the next round of drinks or figuring out how to split the checks at every meal. Paying in advance is convenient and there are no large bill surprises in the end.
The Tampa port has at least one ship that cruises fewer than 7 days year-round. (During the winter months the port typically has more than one cruise ship that sails shorter cruises). We're lucky to have a port in our backyard when so many people have to fly to take a cruise!
If you fly to a destination, then decide whether to include airfare into the quotes for all-inclusive resorts or if everyone should be in charge of securing their own airline tickets. Airfare can significantly increase the costs of the destination party.
One bonus to choosing a destination over a cruise is that your party can be flexible with the length of the trip. For instance, say Sally can take a whole week away whereas Jane can only be away for three nights. When the party guests make their reservations they can choose to stay longer if they wish. Cruises are not as flexible, once you decide to get on, you are on for the duration.
Cruise ships and all-inclusive resorts run the spectrum from budget to luxury and everything in between. Your travel advisor can explain the differences between cruise ships and resorts aside from the pricing.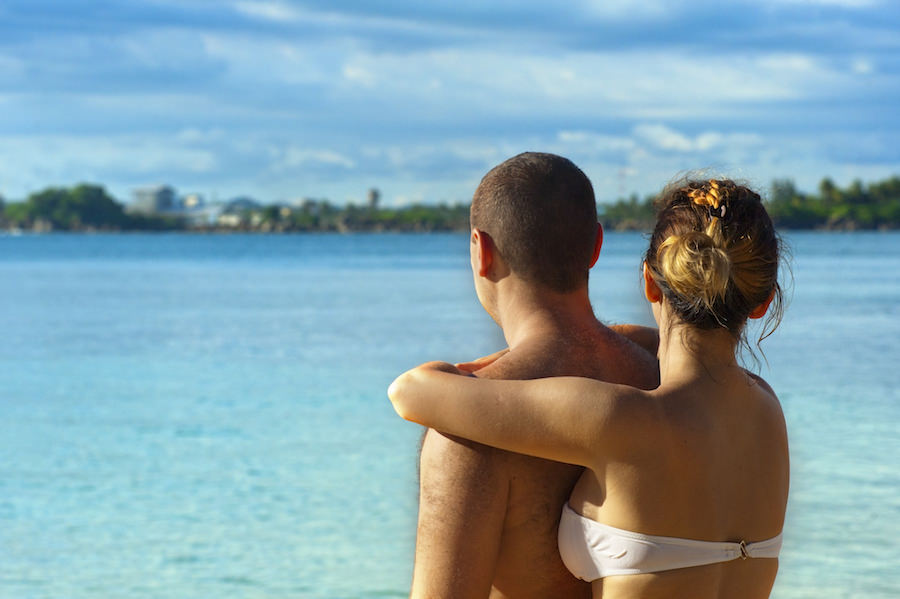 I Want to Learn More about Honeymoons and Destination Weddings from Be the Tourist
6. Make it an Experience
If you're asking people to dish out money for a flight or cruise, they're going to expect an experience. Plan a fun group activity: zip lining, snorkeling or a sunset sail. It could even be an activity that has no additional cost like a complimentary tequila tasting or a morning beach walk.
Expert Tip: Make it a joint bachelor and bachelorette party. There will be plenty of areas in the destination to break off into separate activities. Some can go deep sea fishing or golfing while others have a spa day or go shopping.
7. Use a travel agent to coordinate
This is supposed to be a fun, trouble-free getaway. Nobody in the group should be saddled with coordinating reservations and travel plans. Using a travel agent gives you one person to contact to handle everything. Travel agents will make sure all the details are covered, and everyone is getting the best possible rates and fares.
Travel agents are skilled at coordinating everyone's travel to and from the airport and resorts. They set up the transfers and are there to make sure that everyone arrives and leaves safely. Don't ruin your good time trying to do it all yourself; leave that to a travel professional.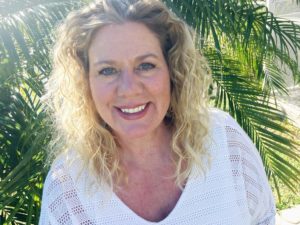 Kelley Hardesty is the owner of travel agency, Be The Tourist, which specializes in destination weddings, honeymoons, and family vacations. She comes from a long family line of travelers, and traveling has been part of her life since she was little. In 2009, Kelley joined a local travel agency and began her journey as an agent. A little over a year later, she opened her own agency and is a member of NACTA, the National Association of Career Travel Agents, Nexion, and the Travel Leaders Network
Kelley is known to work around the clock for her couples and clients. No travel dream is out of reach! She negotiates group rates with the resort and handles all the guests travel needs. She knows how to make traveling with kids and grandparents easier than ever and will remove any stress or worries you have before departure. She will walk you through the booking process so you never have to get bogged down in the details and will listen to you to find the best-personalized options in any destination. Some of her favorite trips have included Italy, France, Germany, cruising all around the Caribbean and the Mediterranean, wandering around the USA, Europe, Central America and Mexico.