Easter is a time to celebrate with family over a good meal! Here are five of the best restaurants in Tampa Bay offering Easter Brunch buffets and dinner menus.
The Godfrey Hotel & Cabanas Tampa
Celebrate Easter with stunning water views at WTR Grill from 10 a.m.-5 p.m. at The Godfrey Hotel & Cabanas Tampa, just off the Courtney Campbell Causeway. Enjoy a variety of action stations, including Pepper Crusted Prime Rib and Almond Crusted Salmon Carving stations, Build Your Own Omelets, and our favorite Chicken and Waffle Biscuits!
Call 813-281-0566 or visit WTR Grill for reservations.
$29.99 adults and $12.99 for children under 12-years-old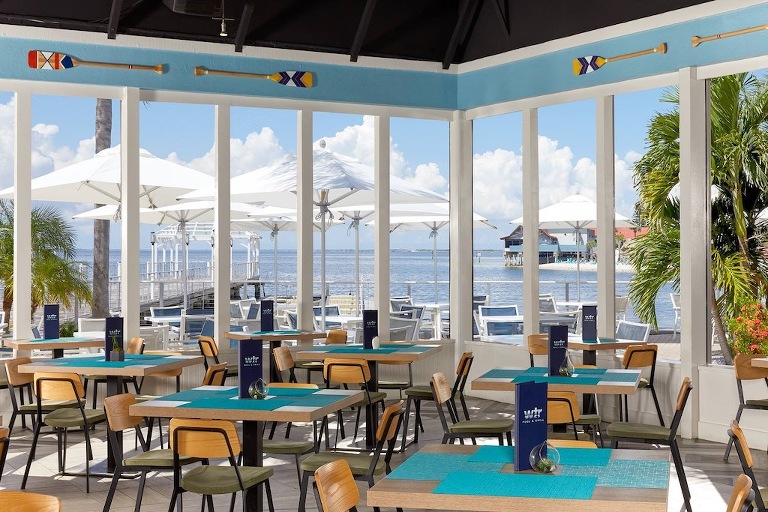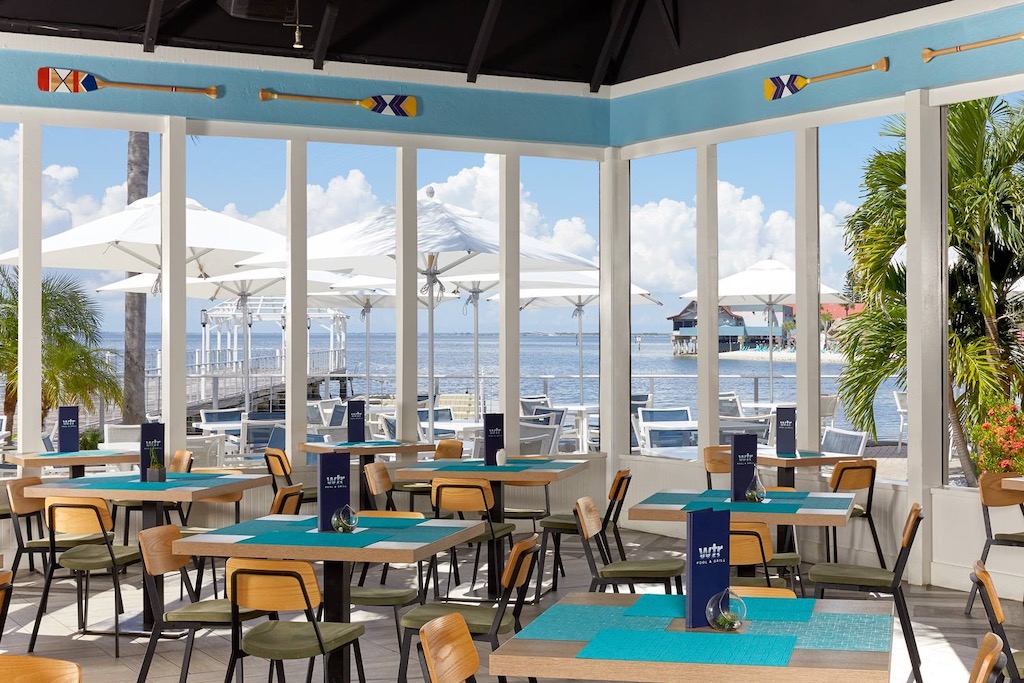 ---
The Birchwood
Enjoy Easter in style at The Grand Ballroom in downtown St. Pete at The Birchwood with a variety of cheeses and fresh fruits, Crepes Mornay with Braised Chicken and Smoked Mushrooms and Leeks, Pork Steamship with Honey Mustard and Balsamic Glaze: Pickles, Garlic Aioli, Slaw, Char Crusted New York Strip: Cream of Horseradish, Dijonaise, Garlic Knots and Butter and 10 desserts.
Birch & Vine, which features outdoor seating along Beach Drive is also offering a limited brunch menu and $15 bottom mimosas.
Call 727-896-1080 for The Grand Ballroom brunch or visit Birch & Vine for reservations.
$55 per person, $19.95 for children under 12 and complimentary for children under 4-years-old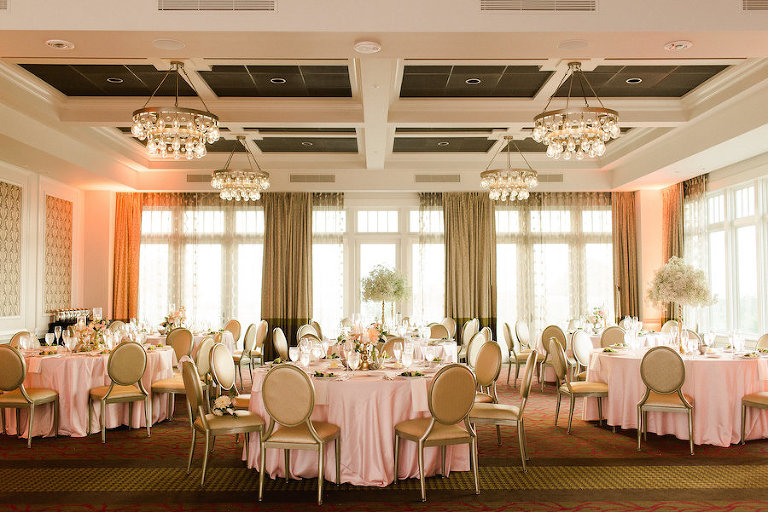 ---
Innisbrook Golf Resort
For the golf lover, Innisbrook Golf Resort in Palm Harbor is hosting an Easter Brunch in the Inverness Ballroom featuring Herb Crusted Prime Rib, Roasted Leg of Lamb, Dark Rum and Pineapple Baked Ham, Apricot and Maple Glace, dessert buffet along with almost 20+ buffet items.
Packard's Steakhouse's three-course dinner features Spring Greens Salad, Leg of Lamb Roast or Filet of Beef Tournedos and Strawberry Shortcake.
Call 727-942-5544 or visit Innisbrook Holiday Dining for brunch reservations (required)
$49.95 for adults and $19.95 for children under 12 and complimentary for children under 4-years-old
Call 727-942-5240 or visit Innisbrook Holiday Dining for dinner reservations
Dinner starting at $42

---
Yacht StarShip
Hop on board the Yacht StarShip for a family-friendly brunch cruise with an elegant touch! Dine on an assortment of breakfast and lunch items while taking in the sights of Tampa Bay's beautiful waterfront. Your cruise includes buffet, reserved table, DJ entertainment and a special appearance by the Easter Bunny for family pictures!
The brunch buffet features your favorite breakfast items, while lunch includes Sautéed Chicken Breast with Maple Dijon Cream, Salmon En Croute with A Dill Hollandaise, Tortellini with Peas, Mushrooms and Sun Dried Tomatoes in A Parmesan Basil Cream Sauce and chef's dessert station.
Visit Yacht StarShip Easter Brunch Cruise for reservations.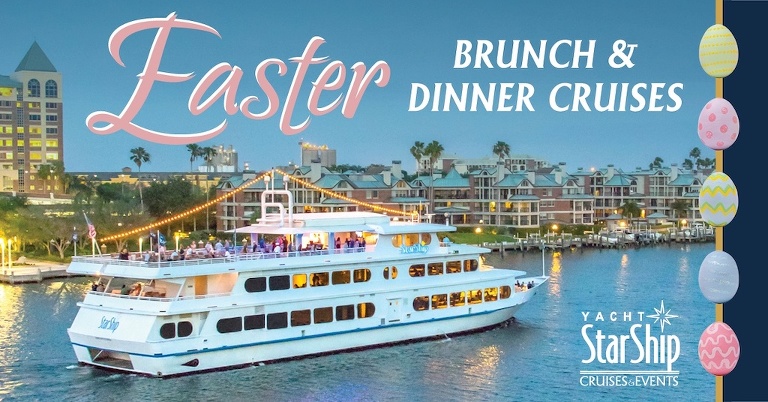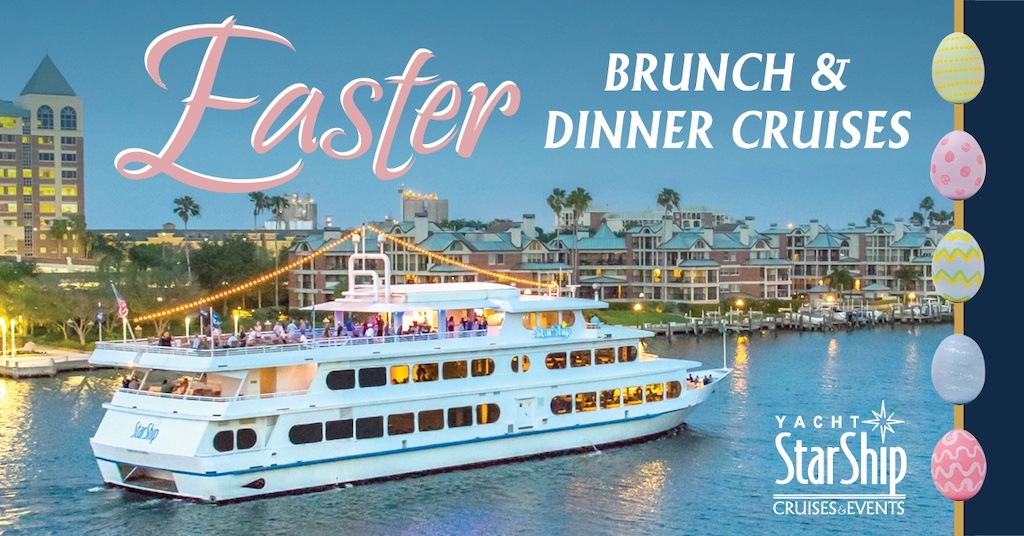 ---
HEW Parlor & Chophouse at the Fenway Hotel
Enjoy Easter brunch or dinner in Dunedin at HEW Parlor & Chophouse located in the historic Fenway Hotel! The brunch menu features the signature Benedict served on a buttermilk biscuit and a Roasted Vegetable & 3-Cheese Quiche. Dinner includes Sorghum Glazed Ham and Roasted Lamb.
Call 727-683-5990 or visit HEW Parlor & Chophouse for reservations.