With the various St. Pete and Clearwater beach wedding venues, Dade City's Barrington Hill Farm could be considered a unique Tampa Bay wedding venue. This cute-as-a-button country wedding had details galore!
Heather and James met at a country music concert and bonded over the love for their families and the outdoors. "We always opted for non-traditional dates – our first date was riding four-wheelers, followed by a Kenny Chesney concert, then a trip up to a hunting camp.  In fact, 4 years later (and 6 months of married life), was the first time we went to a movie together," Heather pointed out.
With the St. Cloud, FL couples love for the country, Barrington Hill was an ideal fit for a beautiful country wedding. "It was the perfect mix of what we were going for: an open-air country setting that still felt elegant enough for a wedding. We had our ceremony outside in the pasture, then were able to move inside of the beautiful white plantation home for a nice dinner and then back outside again to dance under the stars," Heather explained.
To accent their yellow and white wedding Heather and James used decor from family and friends as well as their Dade City wedding florist, FH Weddings. "FH Weddings provided us with most of our decor, including great vintage pieces such as the shabby chic hutch we placed our cake on and an adorable rustic pie chest we placed our gifts in. They also created a special bride and groom table for us using an old door suspended across hay bales and all of our wonderful flowers," Heather said. "My father made us a large lemonade stand for our ceremony that we named 'The Just Hitched Post,' my mother-in-law made us our yellow gingham table runners, my twin sister made us our ceremony program using an old window with chalkboard paint and she made our menu which was a large old door also painted with chalkboard paint.
To help bring everything together Heather and James looked to Dade City wedding coordinator Alchemy Hour Designs. "That was one of the best decisions we made," Heather said. "Day-of" is really a misnomer, because Whitney started consulting with us weeks prior to ensure that she had all of the details ready to go on our wedding day!"
When it came to Dade City wedding photography, the pair wanted "high-quality wedding photography that felt like artwork we could hang in our home." After searching online Heather and James found Roohi Photography. "She has an amazing attention to detail and an eye for gorgeous, unique angles," Heather noted. "She provided a level service that was truly extraordinary. She was so responsive and attentive to our needs. We couldn't have been happier!"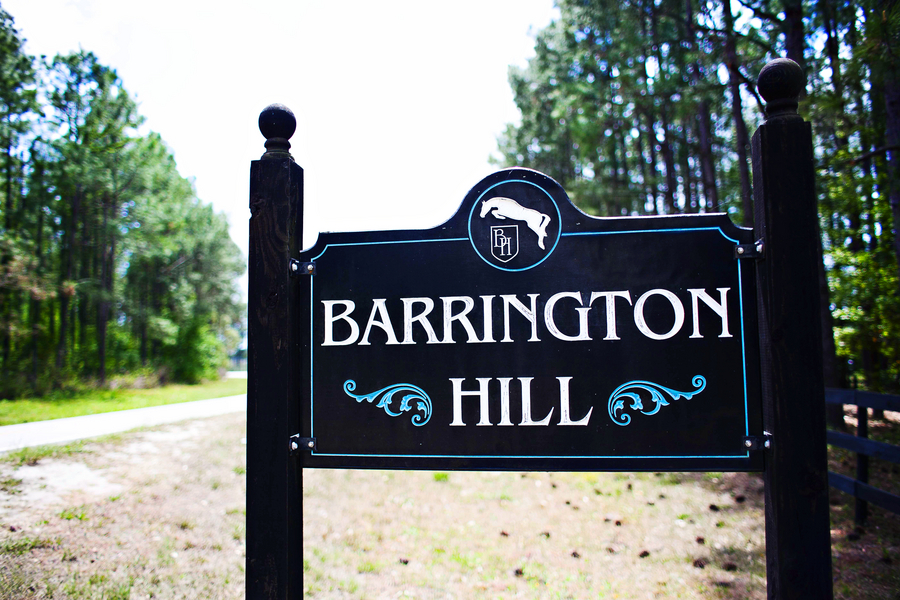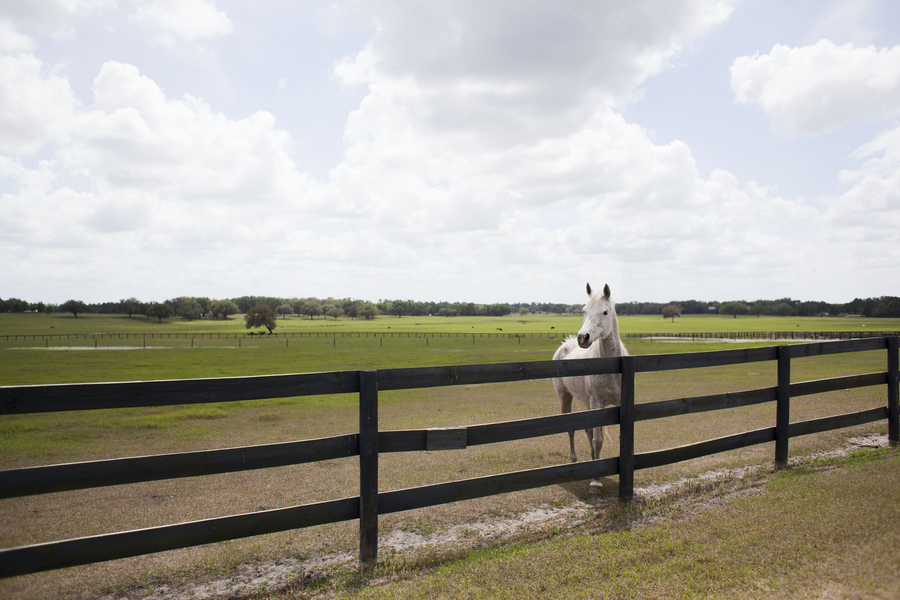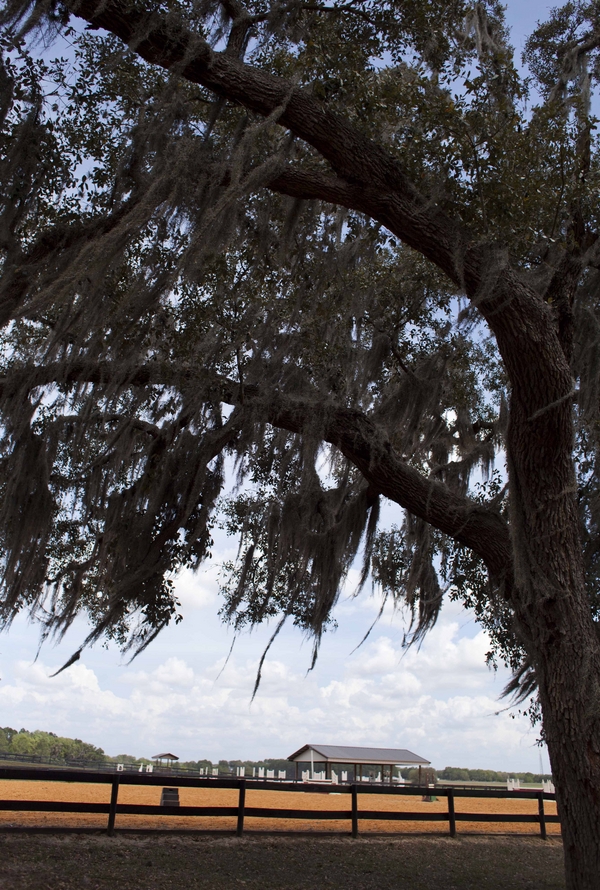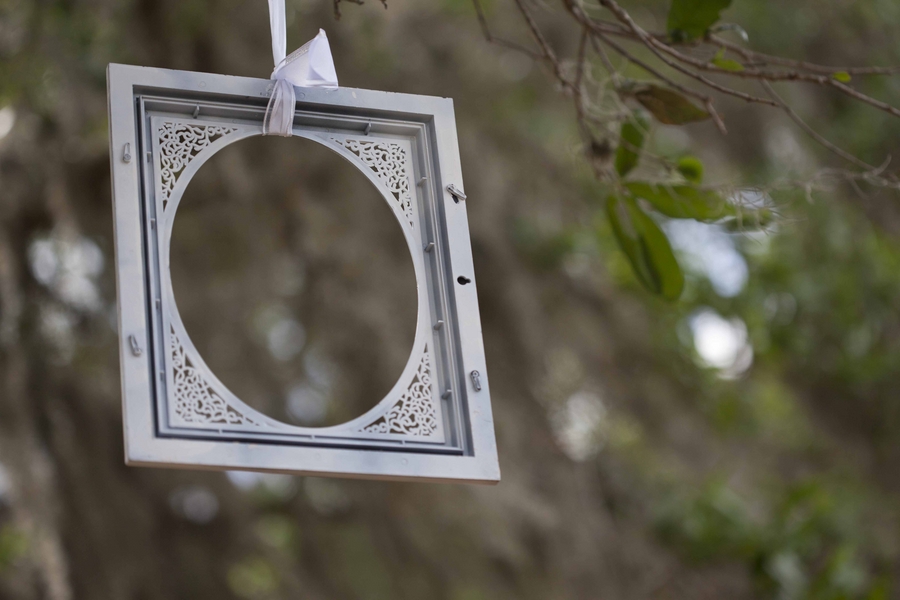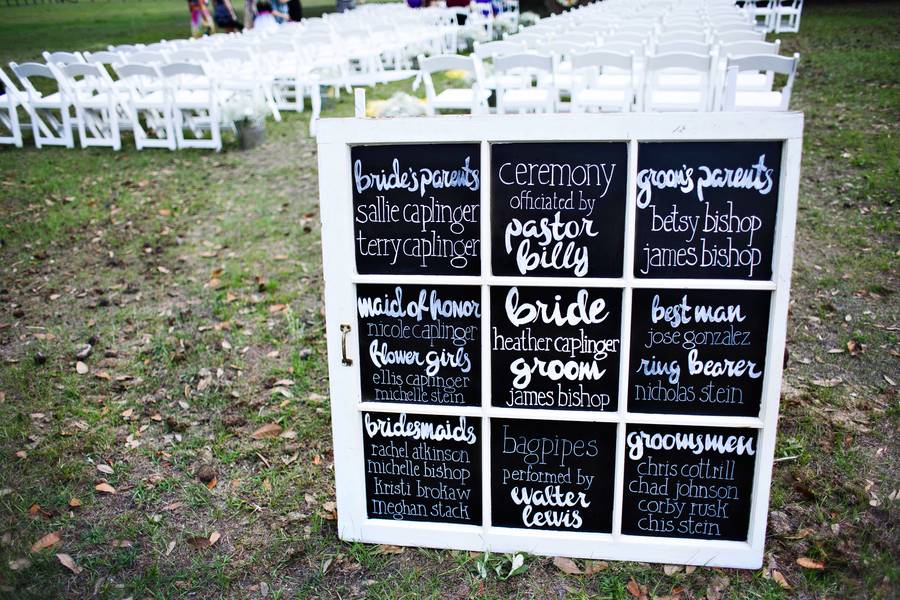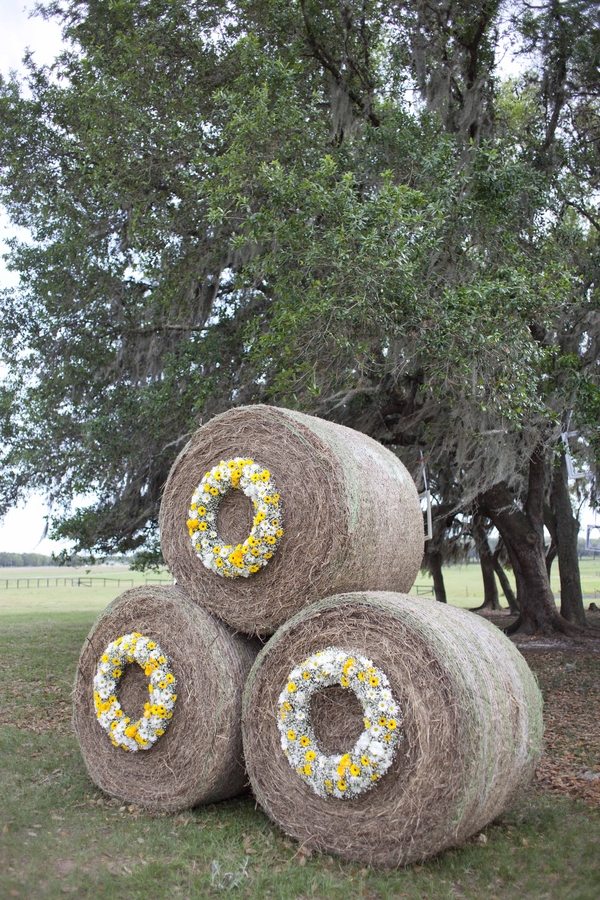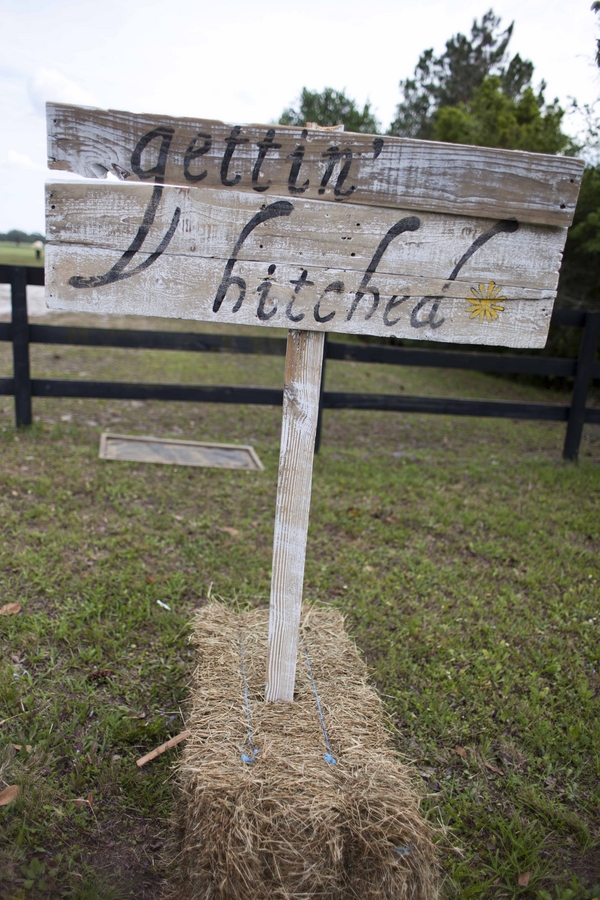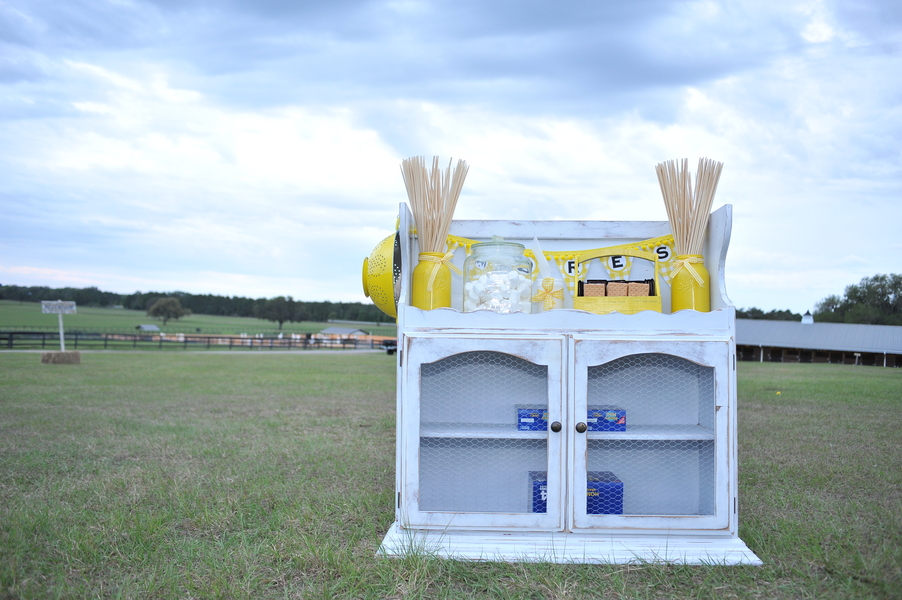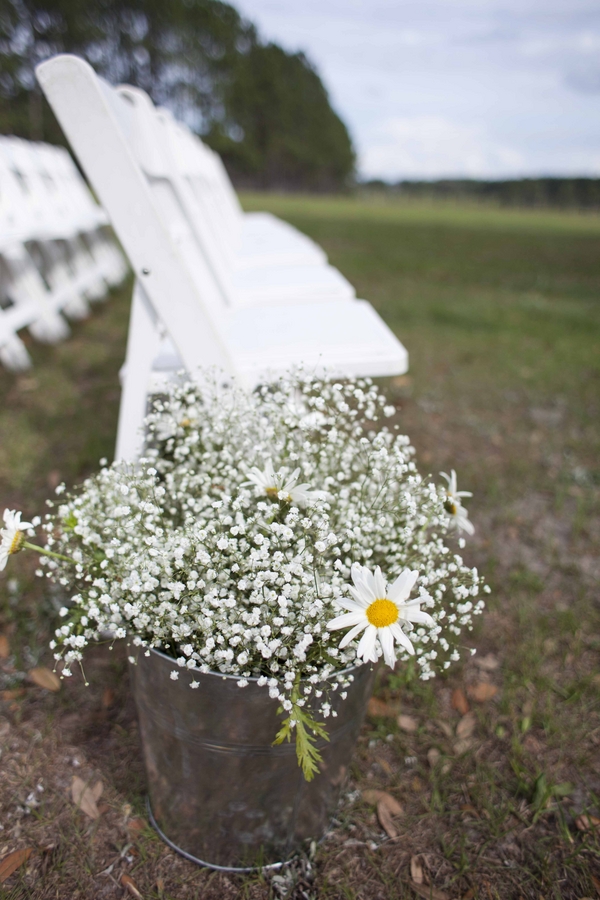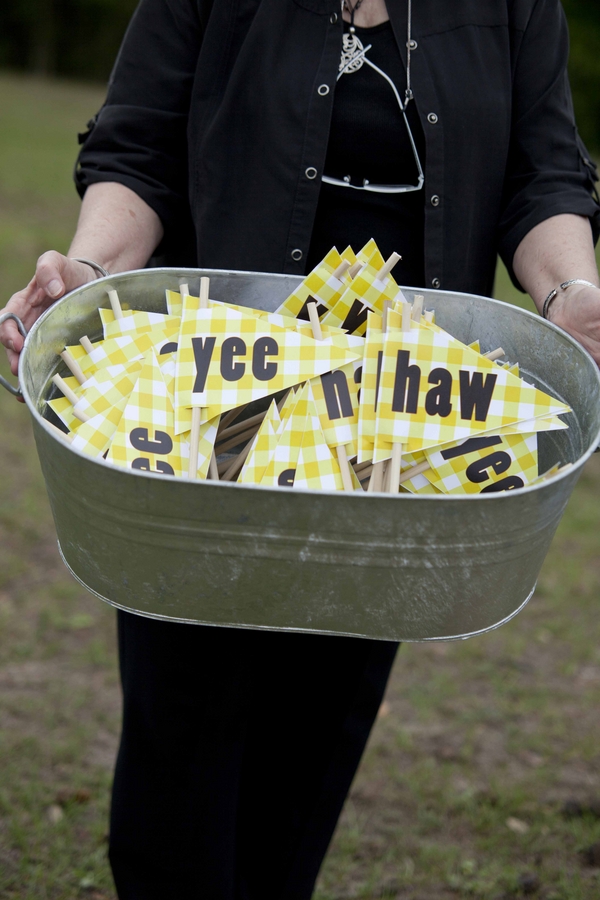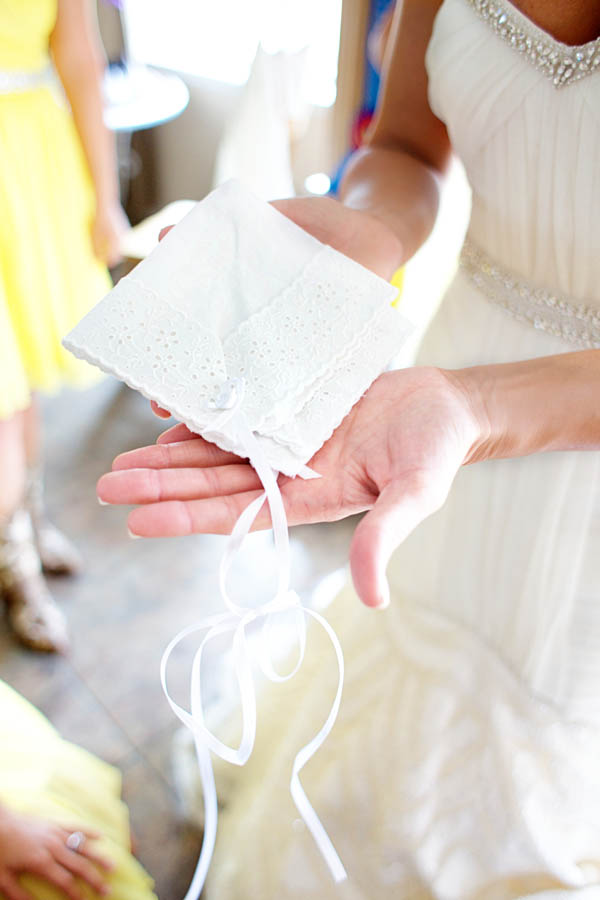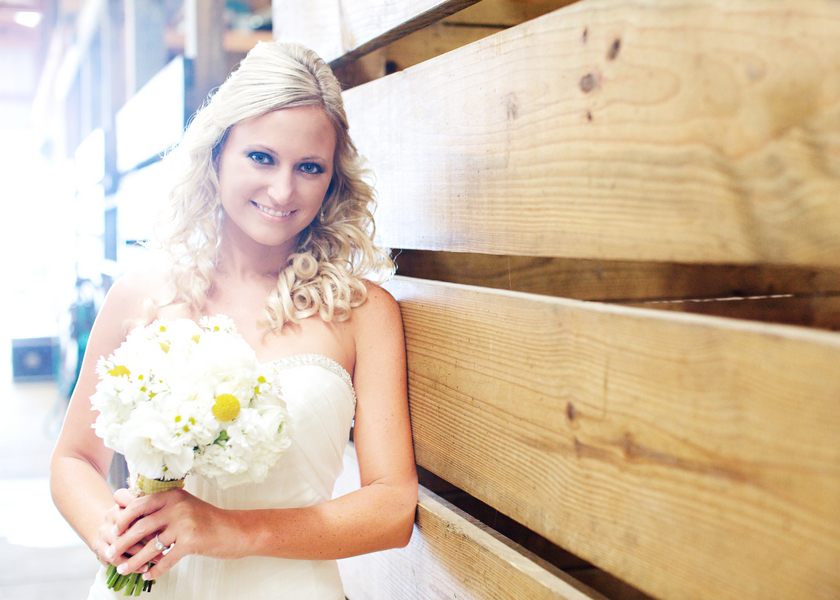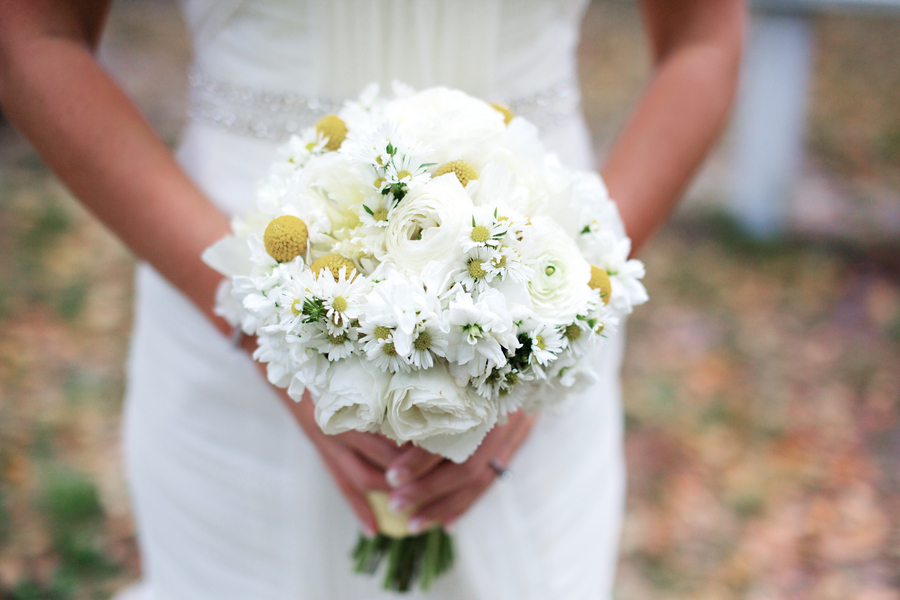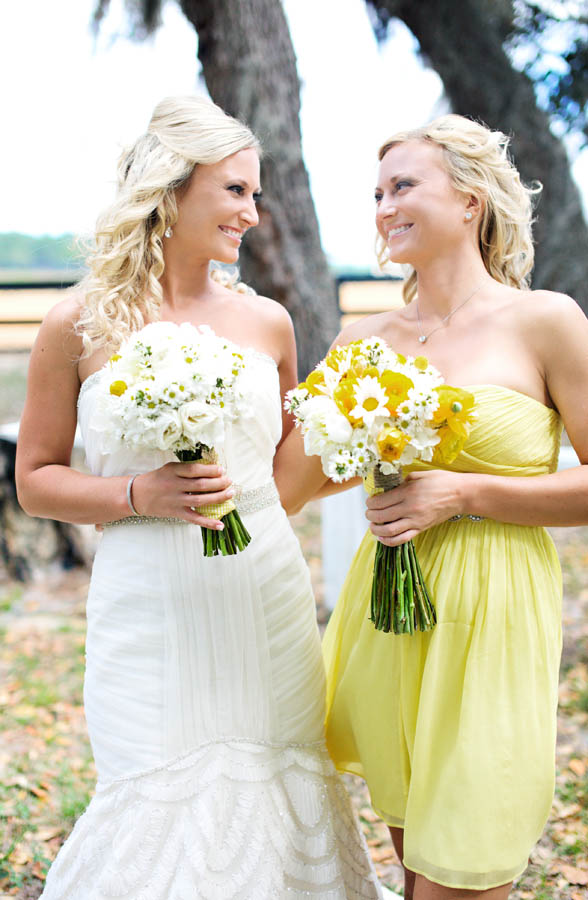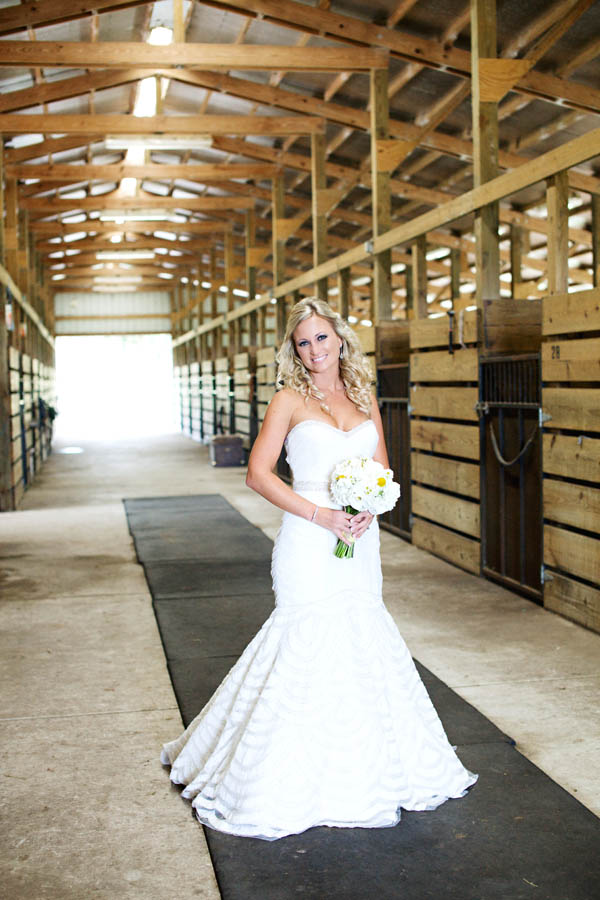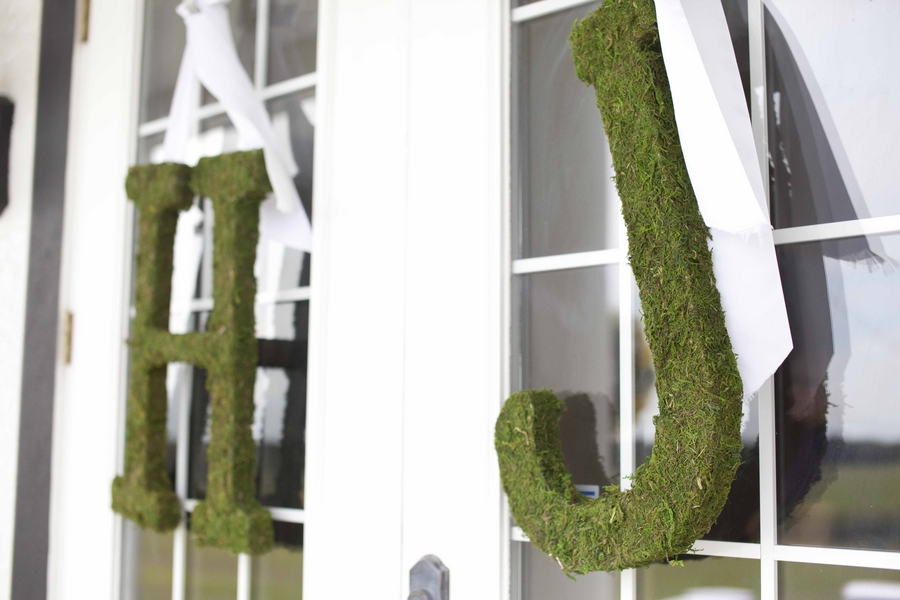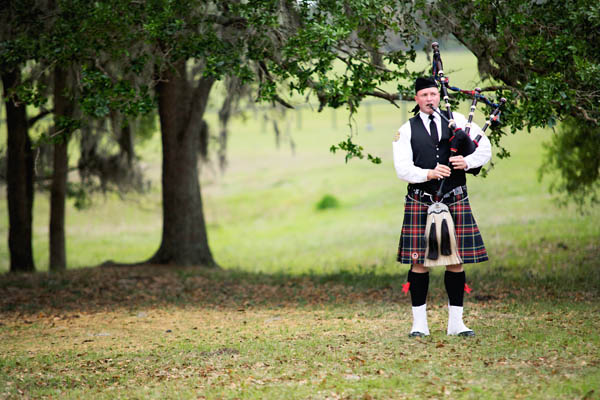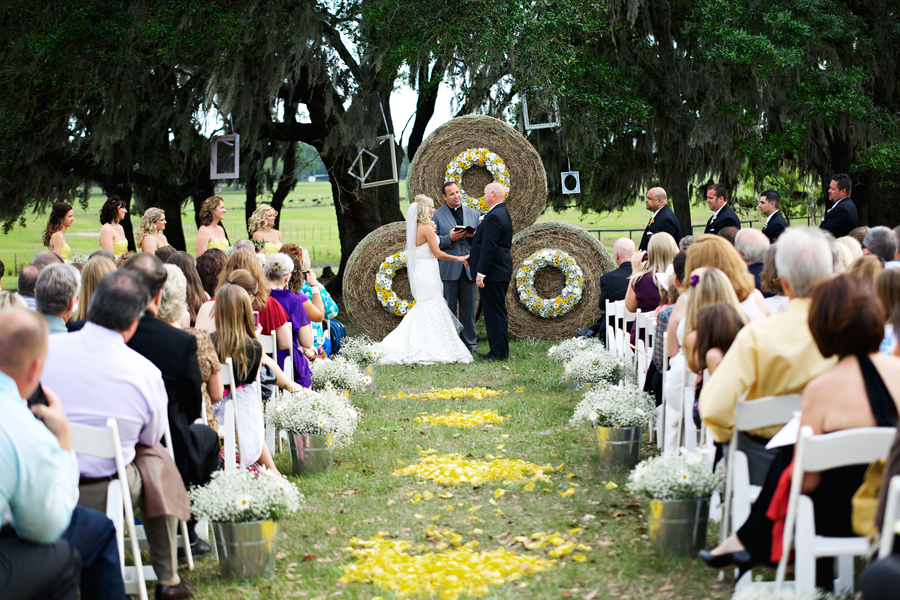 The most memorable moment would have to be when my Dad and I rode up to the aisle on the horse and carriage. Everything went silent, the bagpiper started playing, my dad helped me down – and there I was; surrounded by all of my family and friends, walking towards my future husband.  It was such a special moment. – The Bride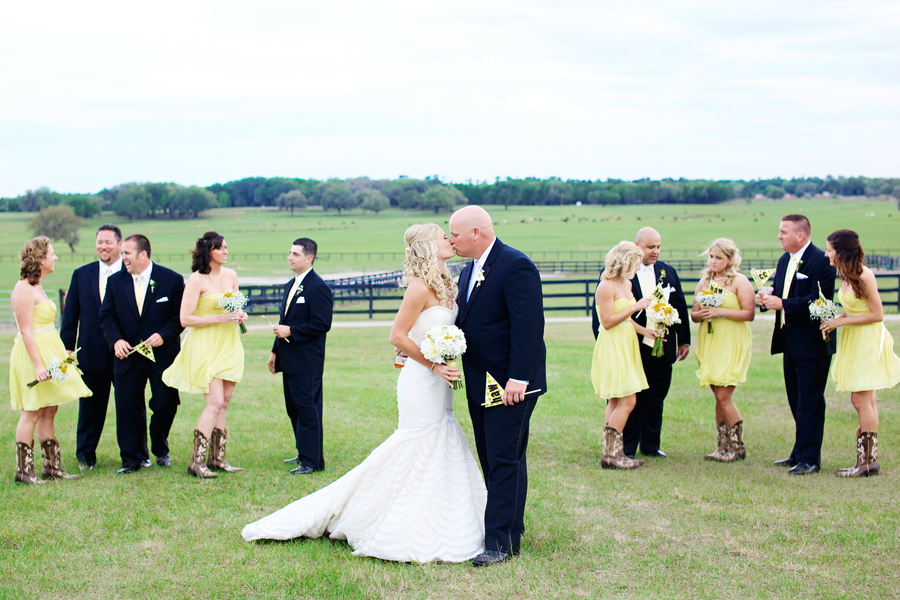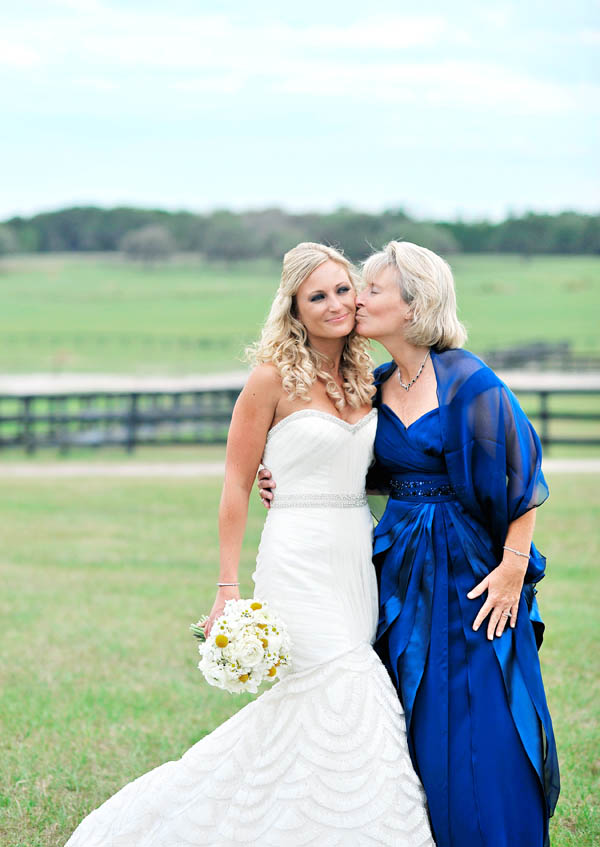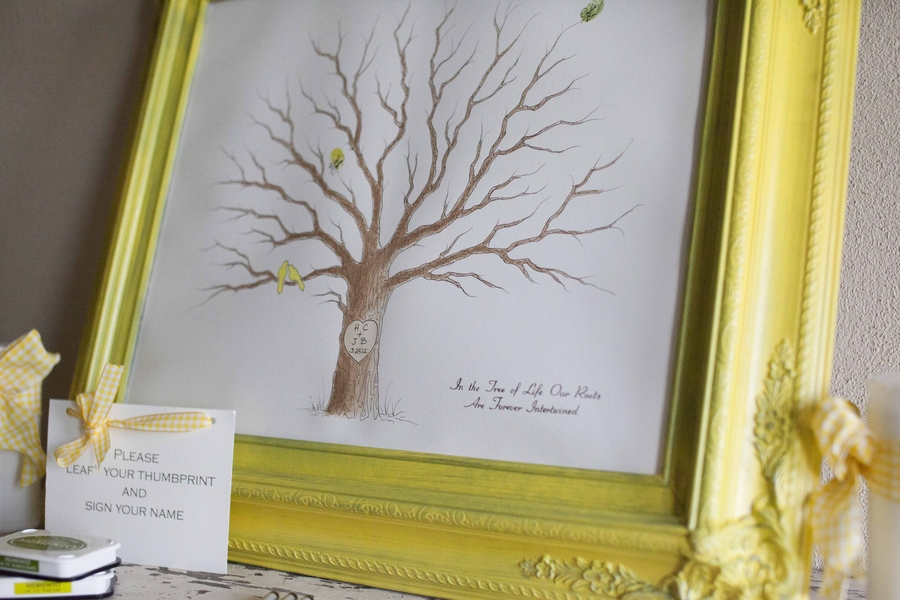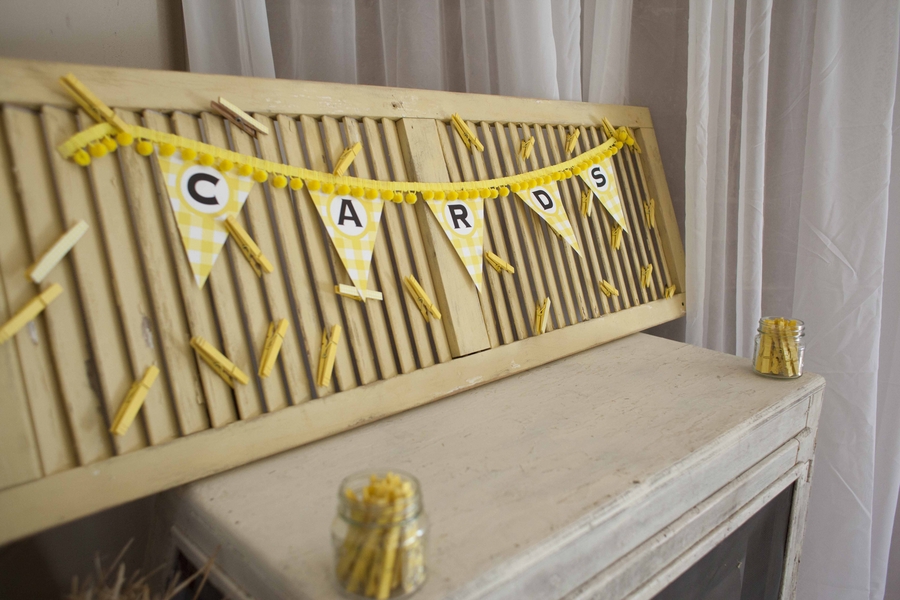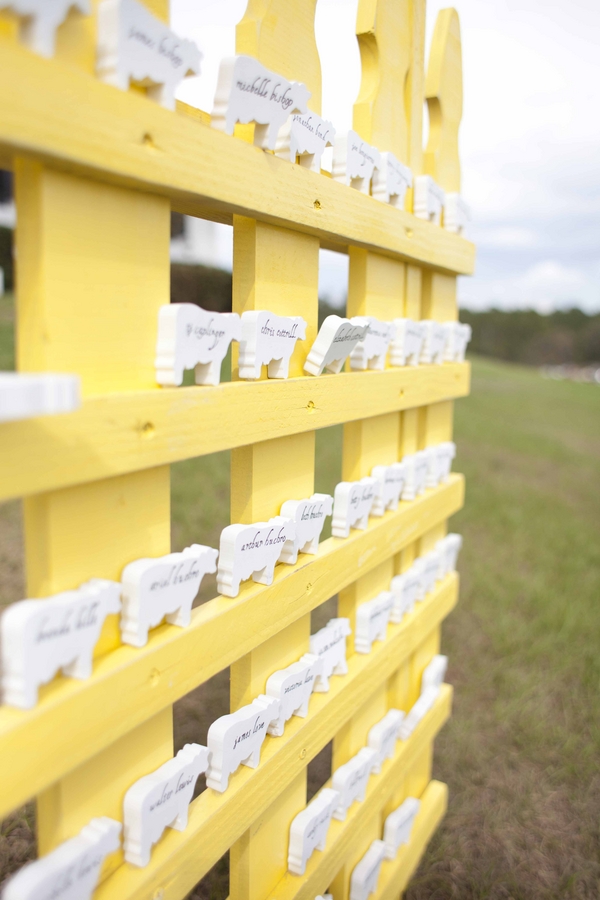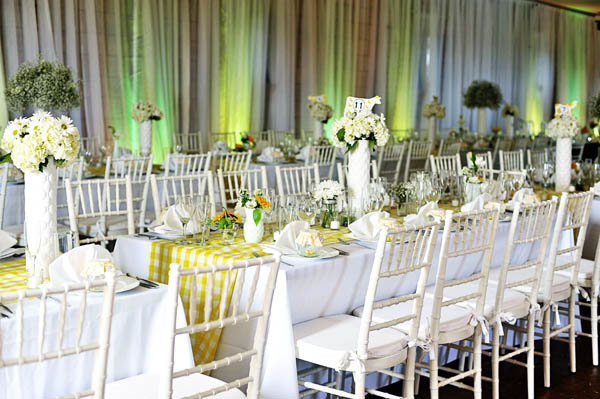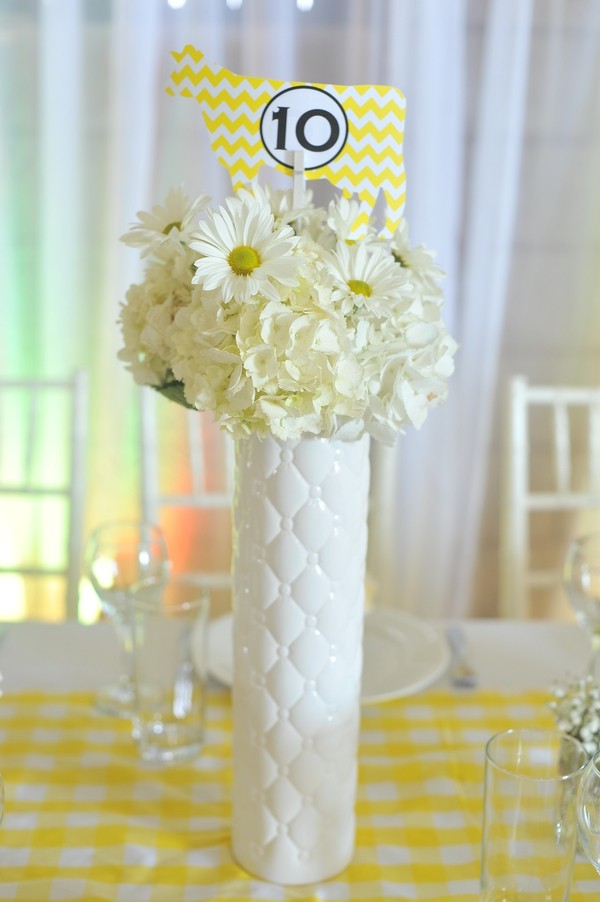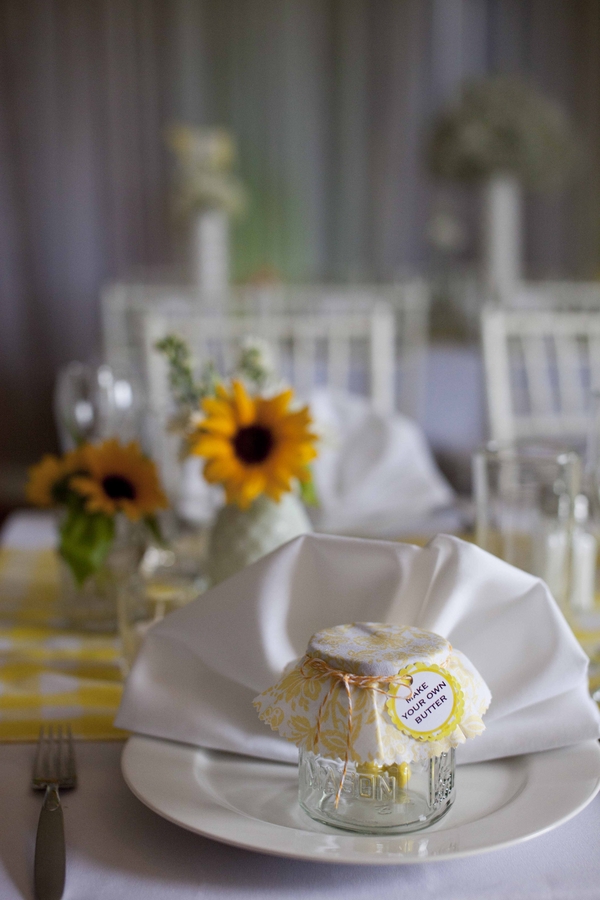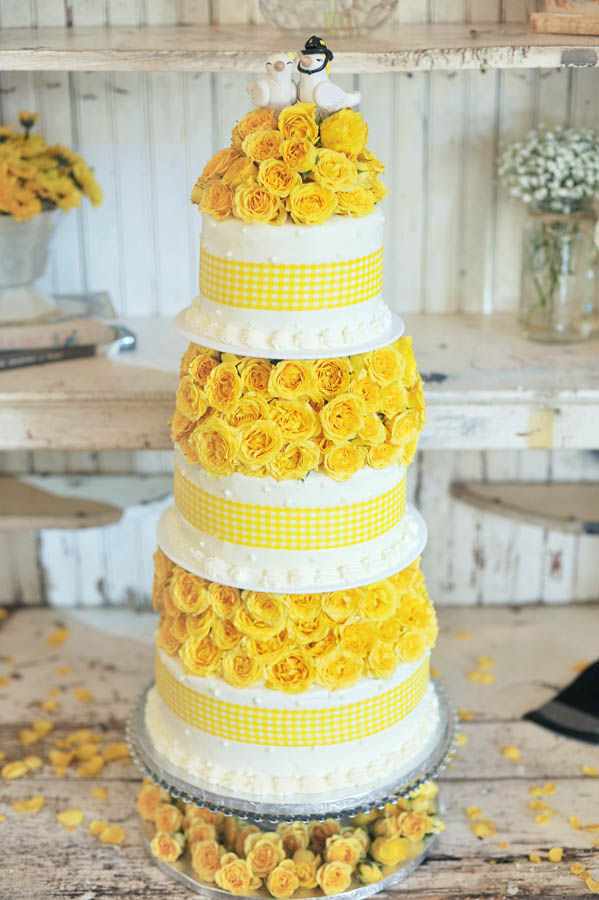 Our cake was tiered with layers of white buttercream wrapped with yellow gingham ribbon and rows of beautiful yellow spray roses. We were inspired by a garden setting in Country Living magazine and wanted our cake to reflect the same feel. We were very fortunate to have our Aunt, owner of Di's Delights, to ensure our vision came to life! The cake was delicious; each layer was different: fresh made strawberry shortcake, lemon cake, and oreo cake. – The Bride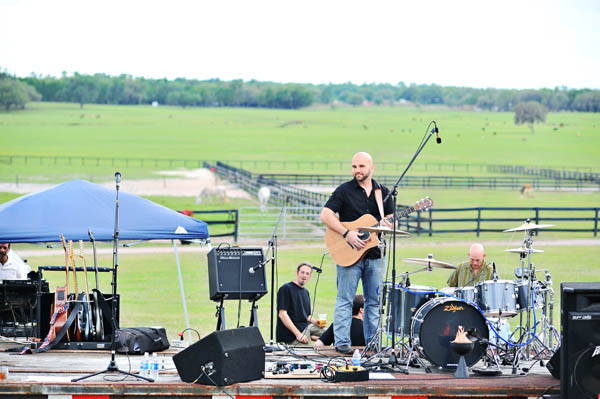 We fell in love with a local country singer, Johnny Bulford, and were so excited when we were able to get him to agree to sing at our wedding! Little did we know at the time that he would end up writing the #1 hit song for Lee Brice: "A Woman Like You" – which we made our first dance.  It was such a special moment to have the songwriter himself sing it to us as our first dance – just a few short weeks before it hit #1 on the charts. – The Bride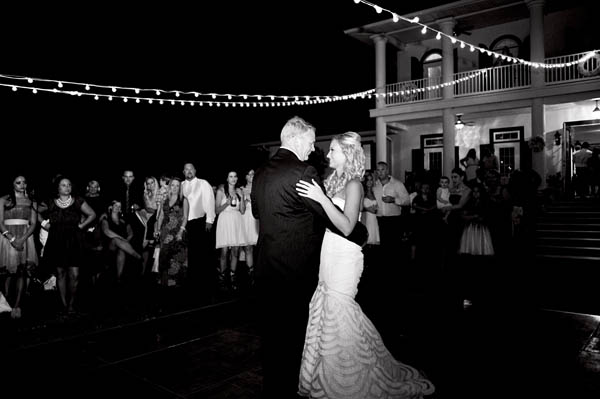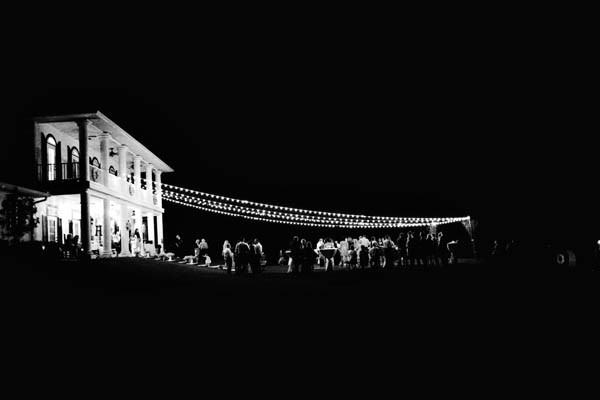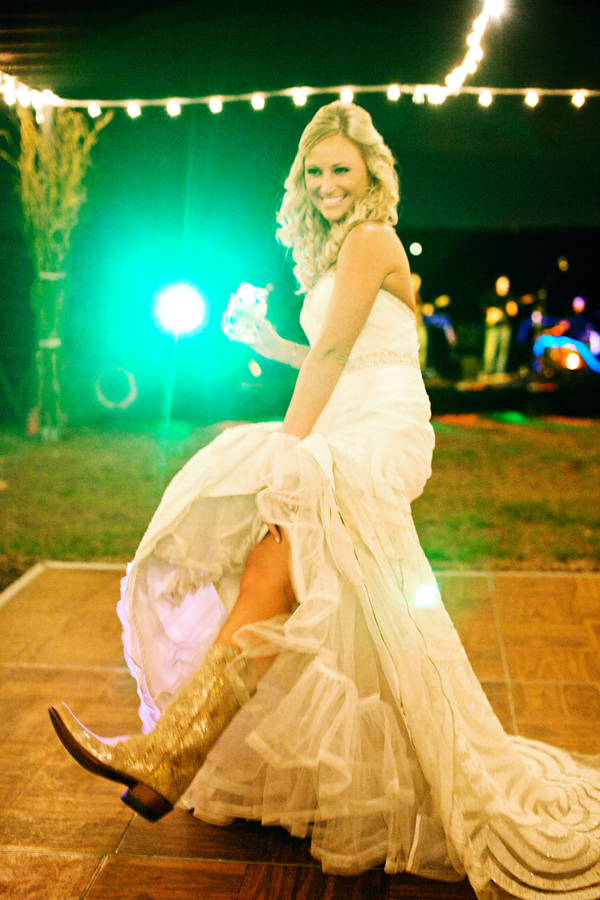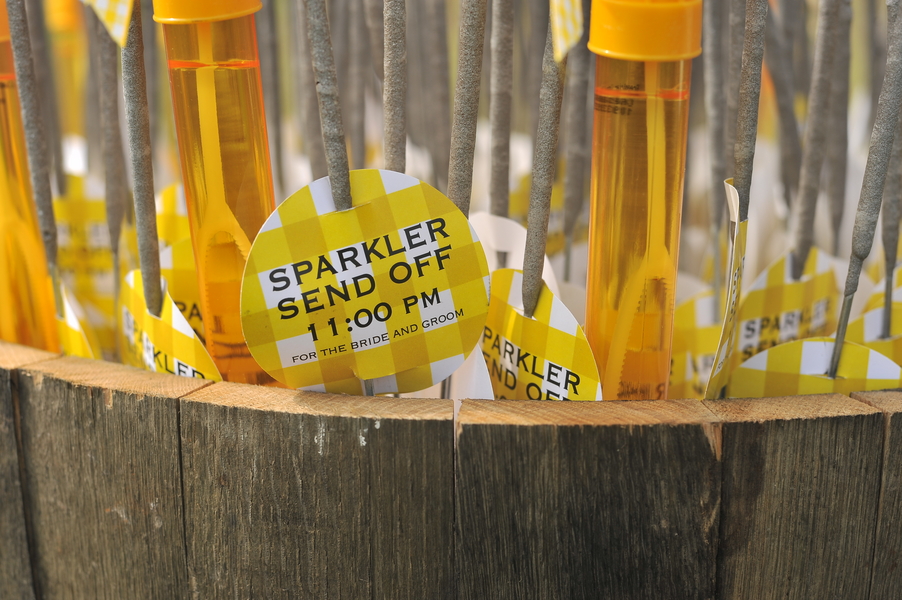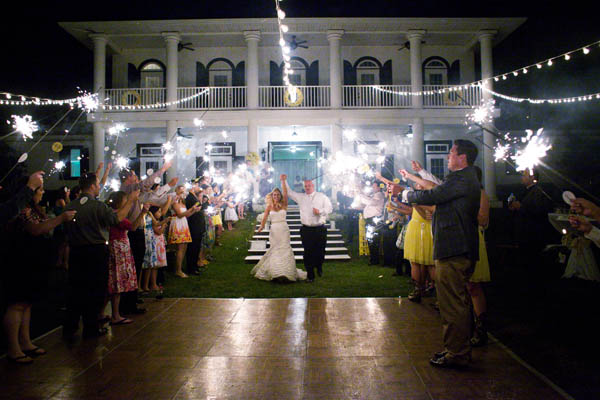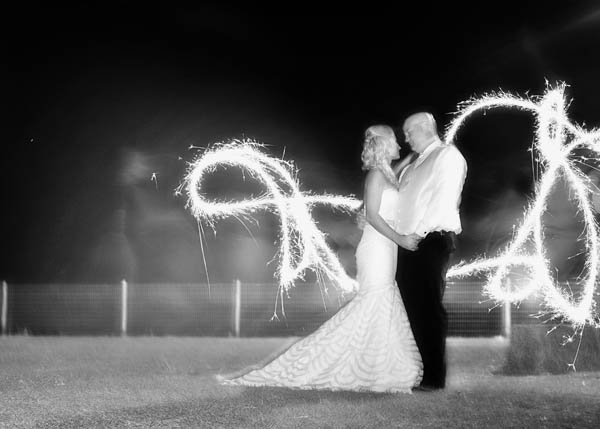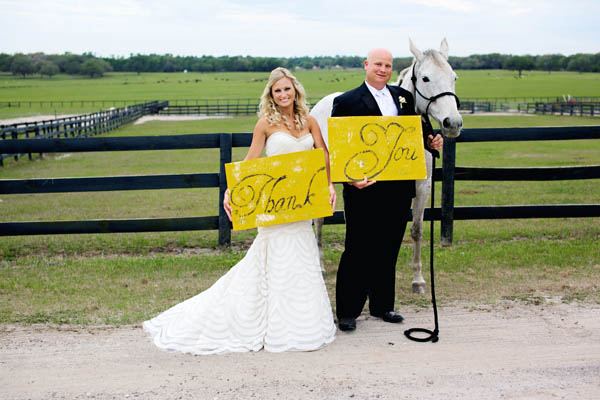 What advice would you give to other Tampa Bay Brides?
I would advise other Tampa Bay Brides to start early! Locations book up quickly, so make sure that's first on your list. Then, ensure that you have plenty of time to get your dress (mine took 8 months; and I thought I had plenty of time!). Keep a solid checklist of your outstanding tasks; and try not to save anything until the last minute – so you can truly enjoy your wedding week!
Dade City Wedding Venue: Barrington Hill Farm
Dade City Wedding Photographer: Roohi Photography
Dade City Wedding Planner/Coordinator: Alchemy Hour Designs
Dade City Wedding Florist: FH Weddings
Dade City Wedding Caterer: Sarasota Bay Club
Dade City Wedding Rentals: Coast To Coast Event Rentals *Preferred Marry Me Tampa Bay Wedding Pro
Dade City Wedding Cake: Di's Delights
Dade City Wedding Band: Luke Entertainment & Johnny Bulford
Dade City Wedding Bagpipe: Walt Lewis
Dade City Wedding Dress: Solutions Bridal
Dade City Wedding Hair & Makeup: Flair Salon & Spa
Dade City Wedding Invitations: Oh-So-Chic Designs
What was your favorite decor element of this wedding? Comment Below!