During our quarantine time, there is a huge push to support local restaurants, but don't forget about Tampa Bay wedding caterers too! Not only can you have a delicious meal and support your community, but you can also taste test caterers for your wedding!
Amici's Catered Cuisine
Amici's Catered Cuisine is known for its interactive pasta stations and bi-monthly "Date Night" wedding tastings. For fewer than $9/per person you can have a home-cooked meal from one of their chefs.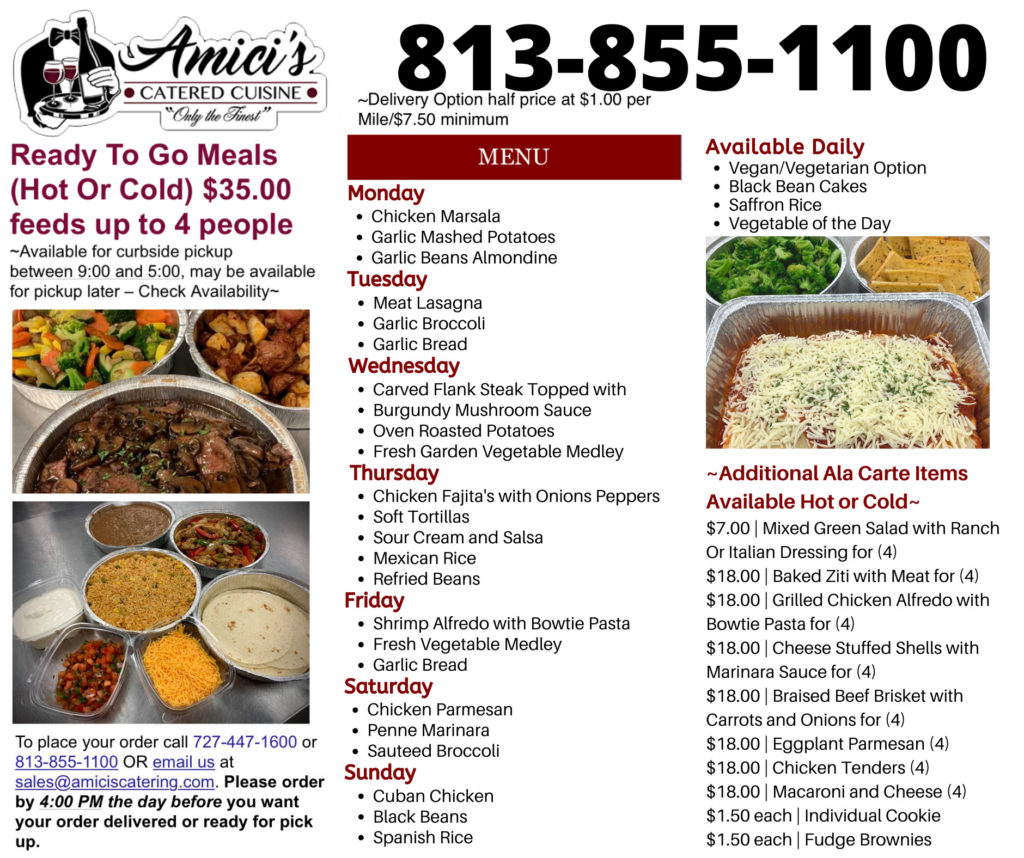 Olympia Catering
Olympia Catering is a Tampa staple, starting back in the 1920's. Their signature chicken is one of the best wedding chicken dishes we have ever tasted! They're offering free delivery over $20 in the S. Tampa area.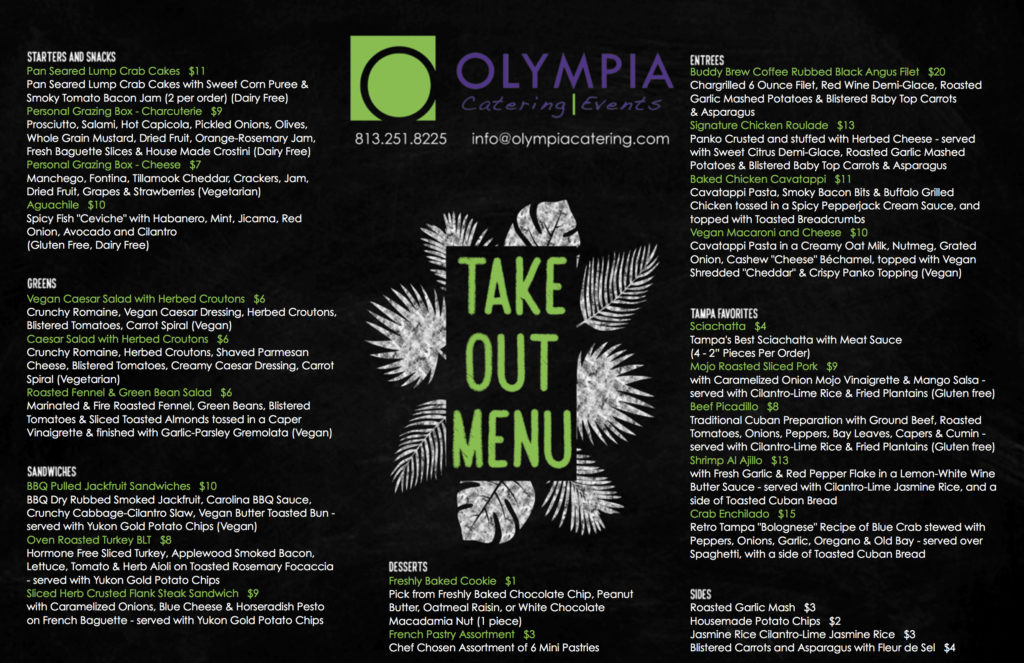 Catering By the Family
Catering By the Family is celebrating nearly 50 years in business and offering Tampa comfort favorites like Roast Pork Cubans and Spanish Style Yellow Rice. For those observing lent, Fridays feature a Pan Seared Salmon.
Delivery is free within three miles of the South Tampa location.