Embodying a groovy kind of love, this wedding inspiration shoot set at a historic South Tampa wedding venue featured a daring combination of both muted and bright colors, vibrant flora, and a mixture of textures from golden brass to velvet to mosaic patterns.
"We were going with a 70's color palette and wanted to recreate the era. We created a pastel palette and paired it with the darker tones for contrast," wedding planner and designer Terrie Nelson of Terrie Images explained. "Every detail was accounted for in the planning process."
A mixture of colorful napkins and dipped flatware, reminiscent of pop art, added interest to each place setting. Kate Ryan Event Rentals added visual interest to the reception tablescape with their charges, vintage-colored glasses, and place settings.
The juxtaposition of the bright colors mixed with the muted earthy tones indicative of the 70's really brought the style and feel of the era to life. Some of the favorite elements of the shoot paid homage to history in the form of a vintage truck turned mobile bar, as well as the venue which boasts a former life as the Tampa Women's Club ballroom.
"My favorite parts were the venue itself, the bright florals, and the tap truck," wedding photographer Jenn DeFilippis of Jennifer Nicole Photo & Films recalled. "The cute pink tap truck was a unique element and different than your typical mobile bar. The florals were bright and vibrant, which is ideal for my style of photography! There were florals everywhere you looked, beautiful arrangements on the reception table, tap truck, and champagne wall. The installment on the porch and the bouquets were just gorgeous and filled with color."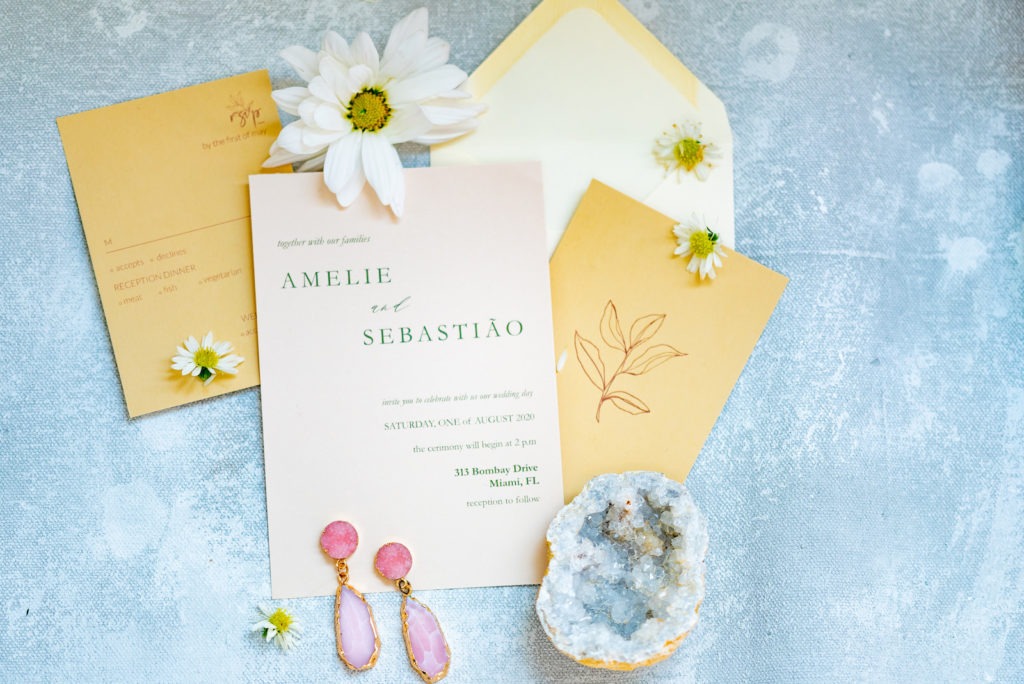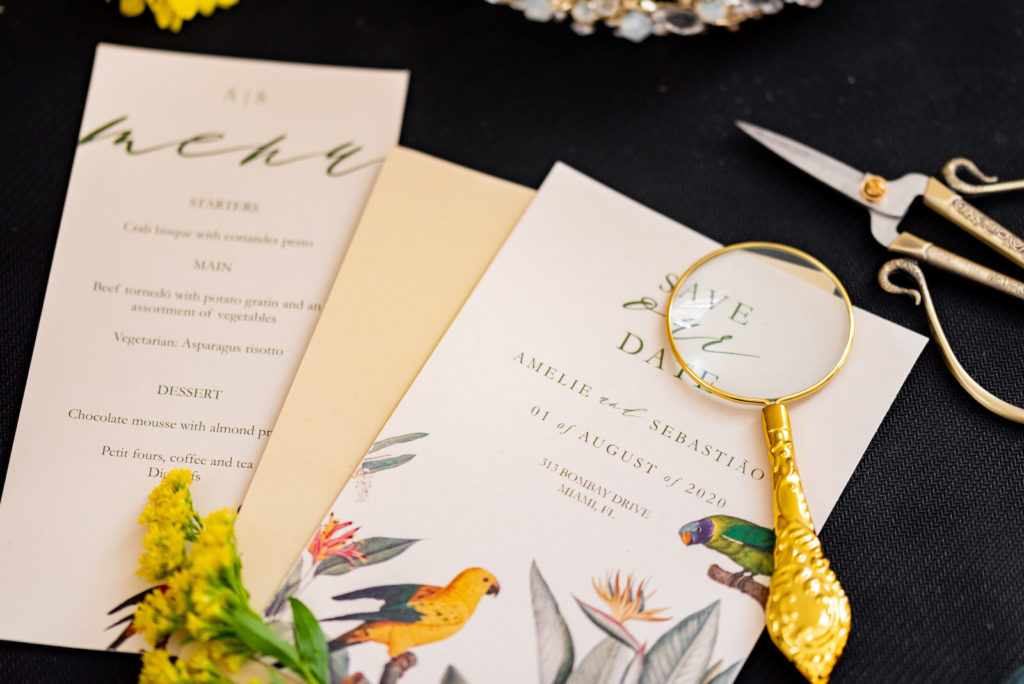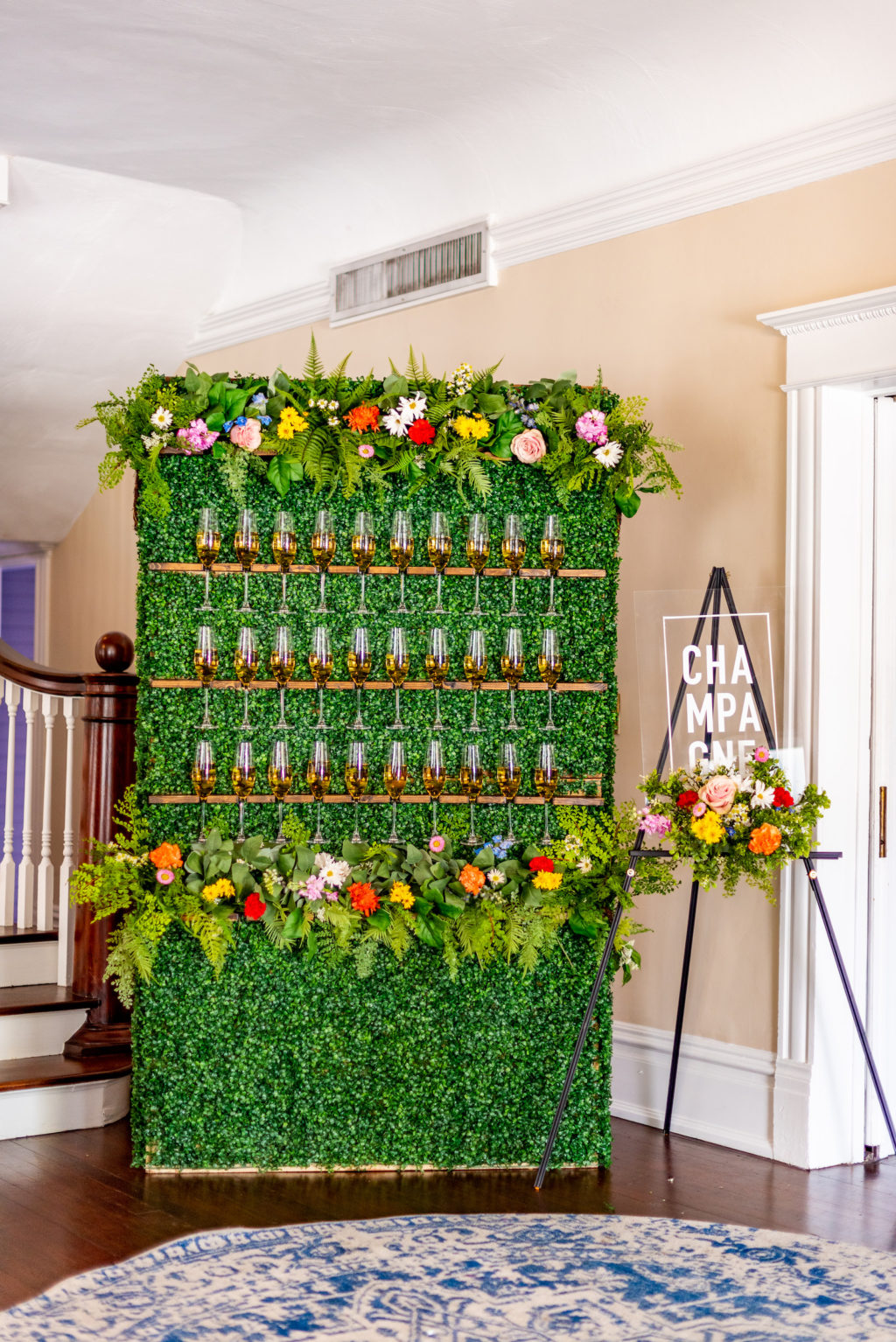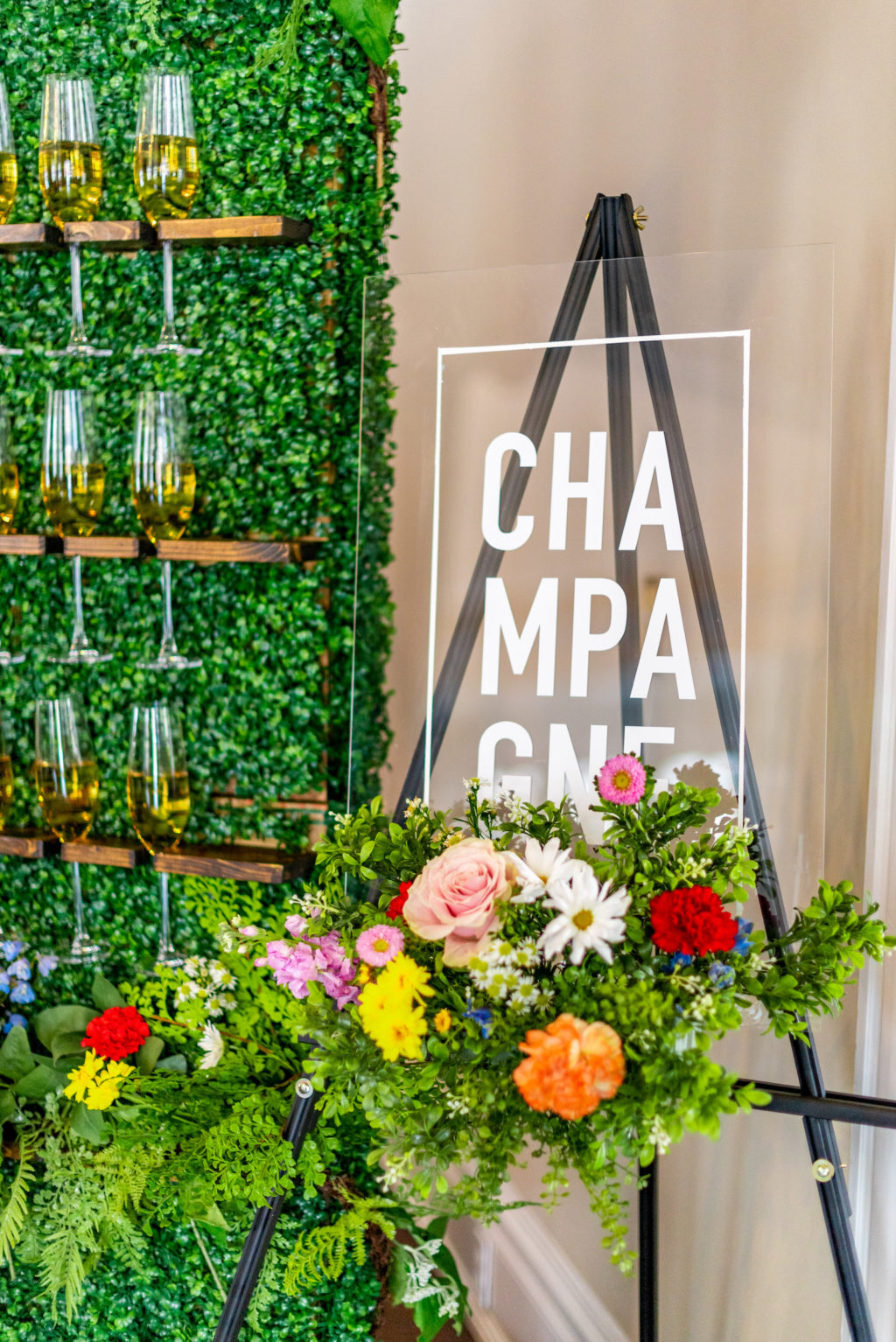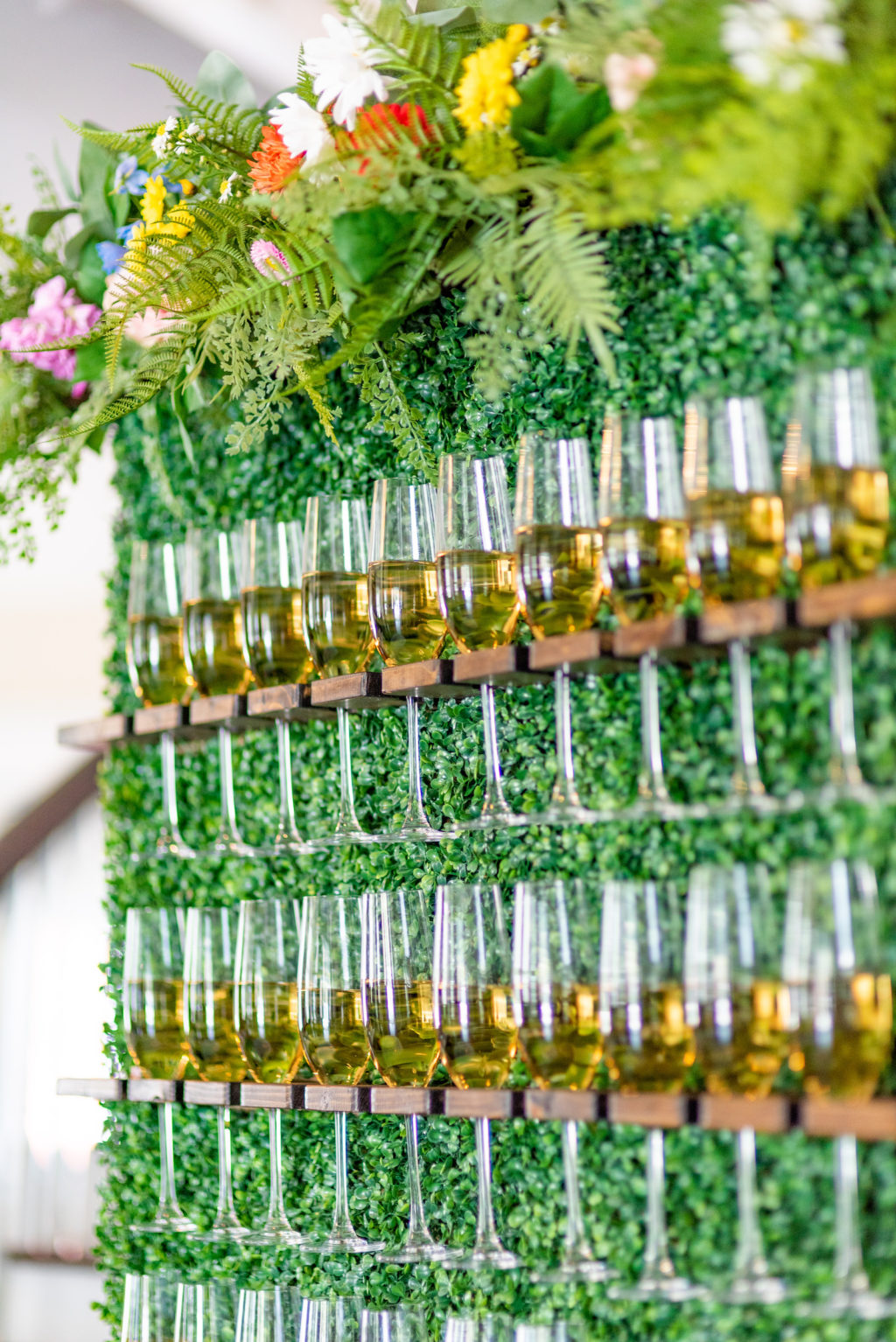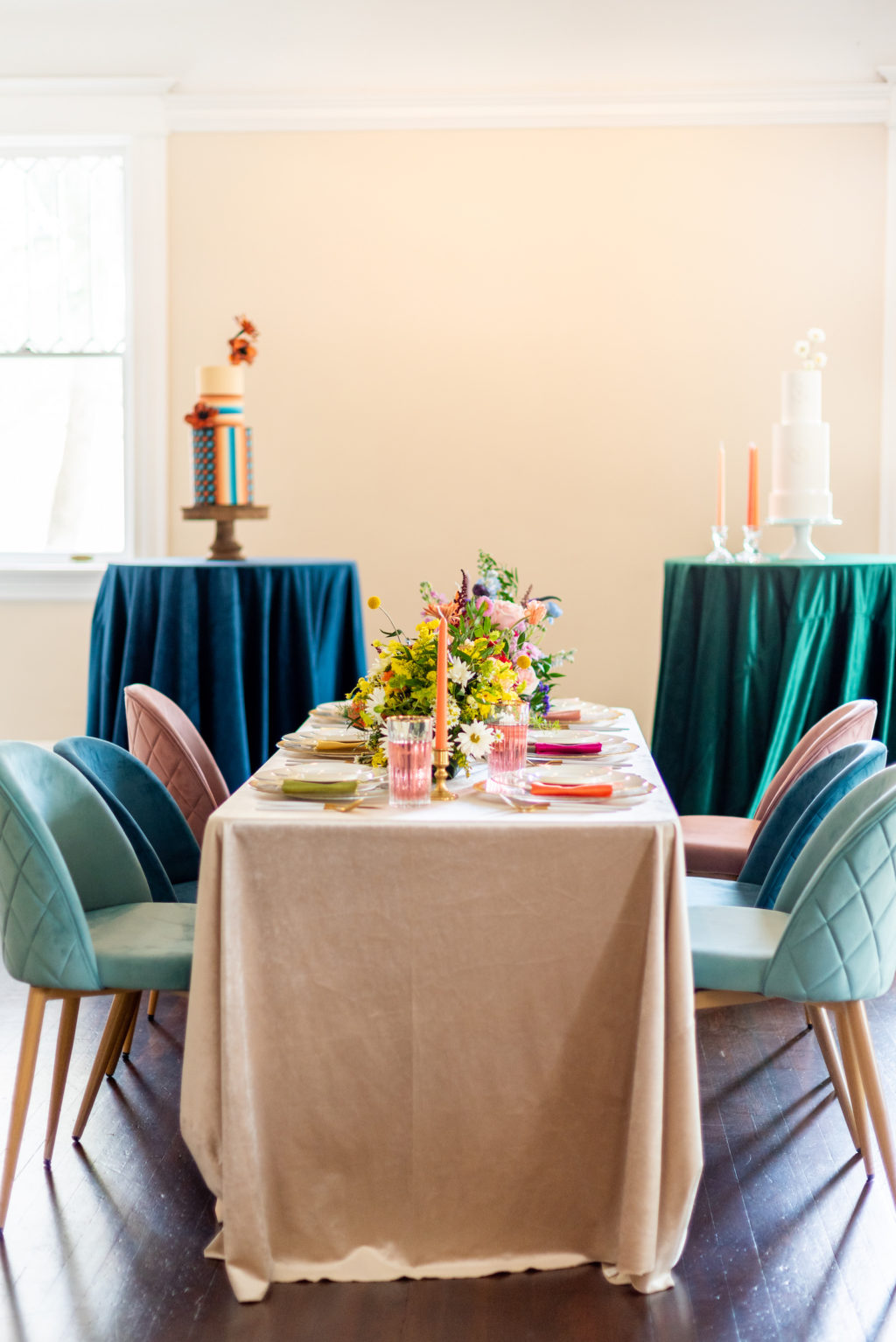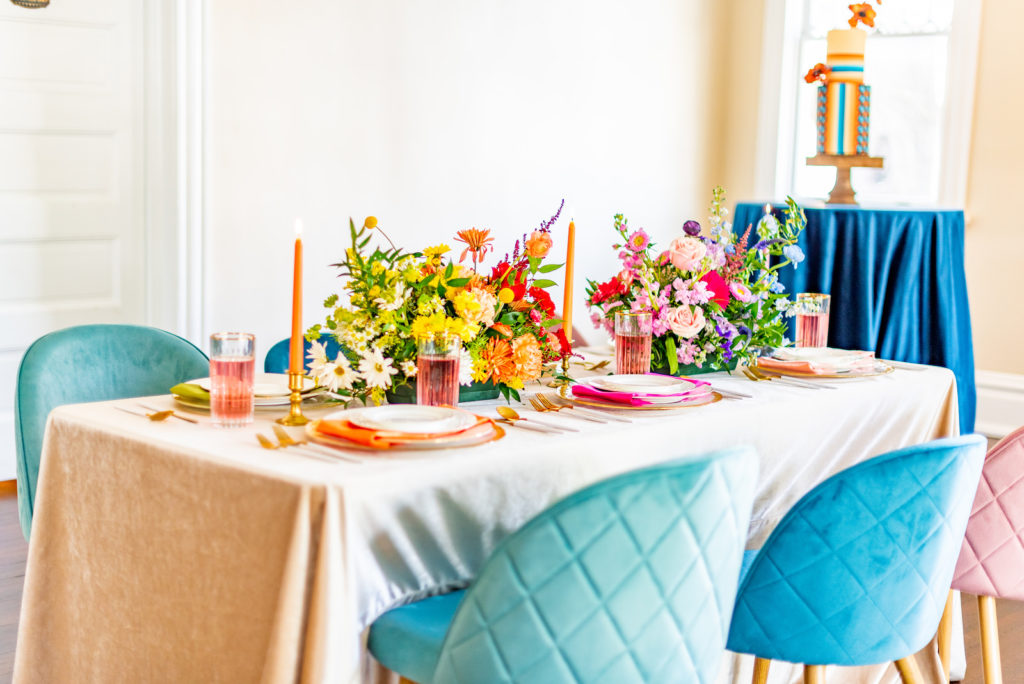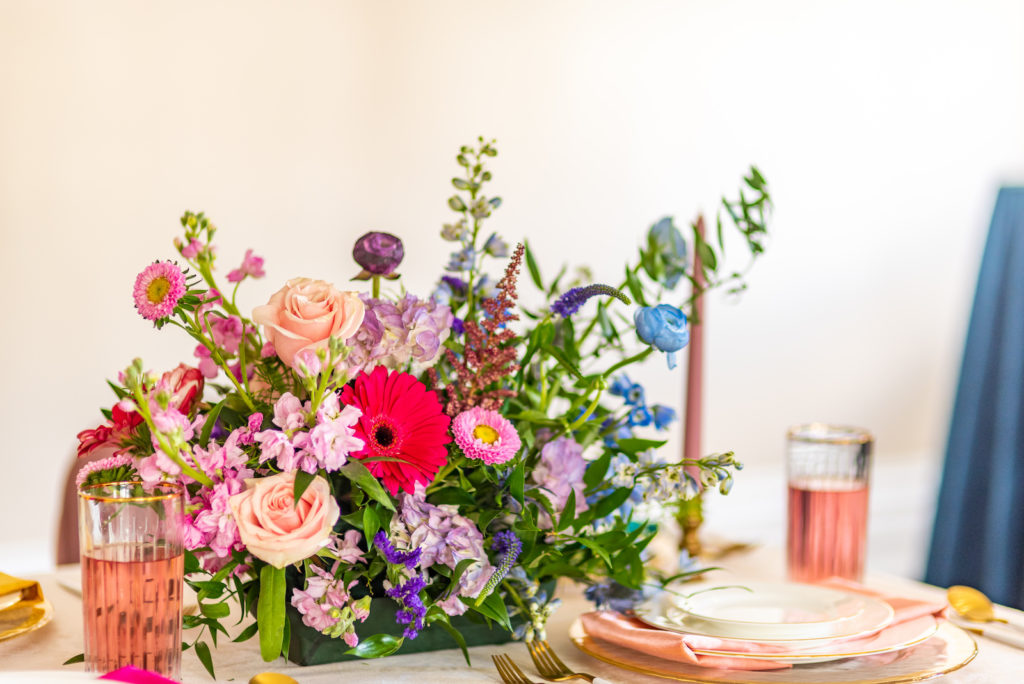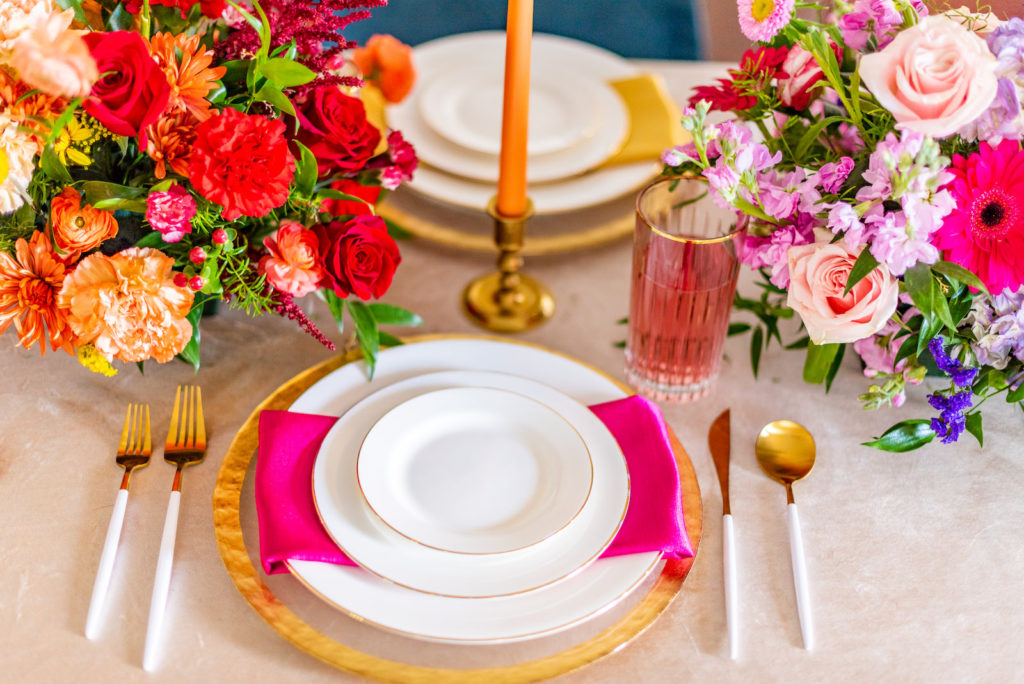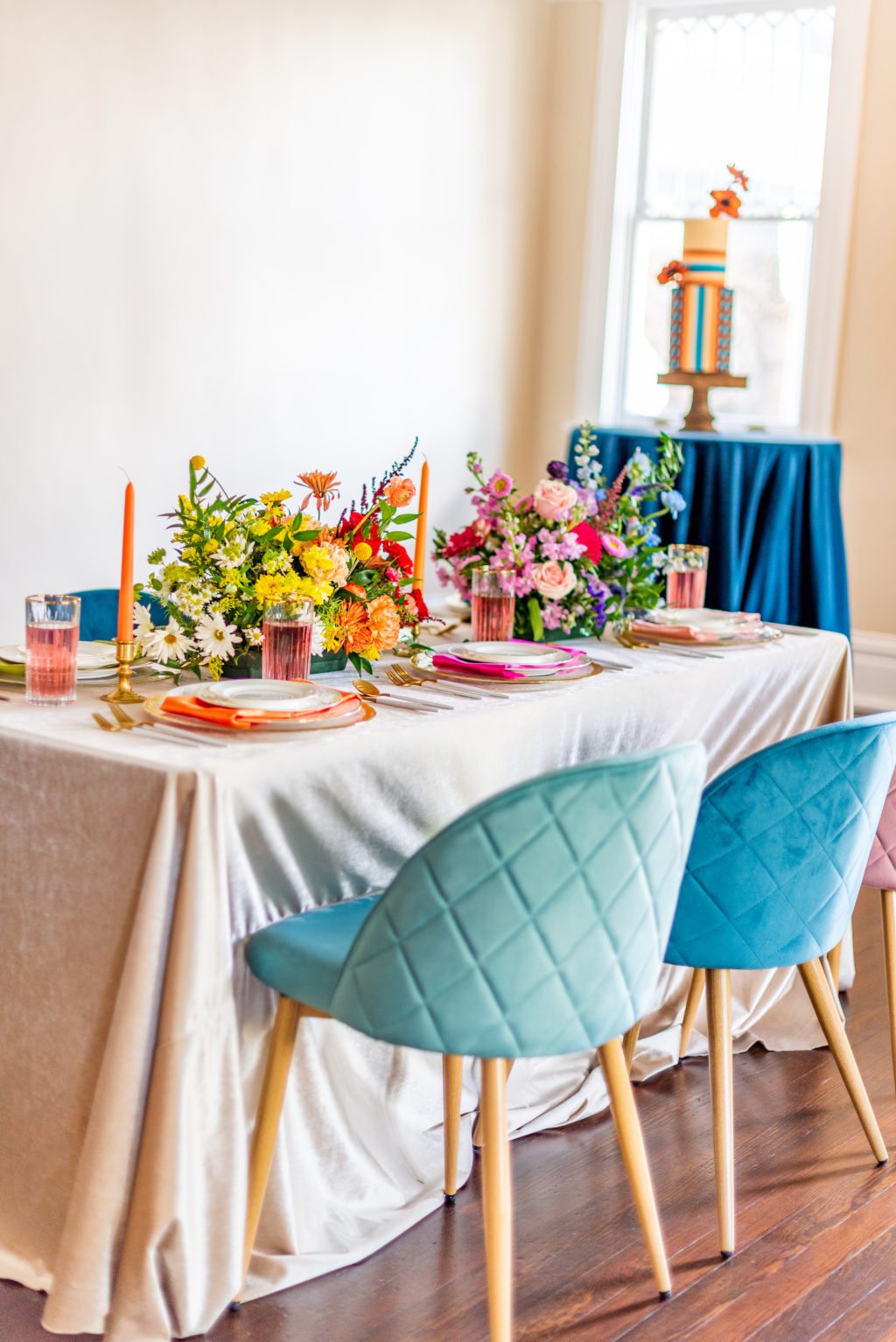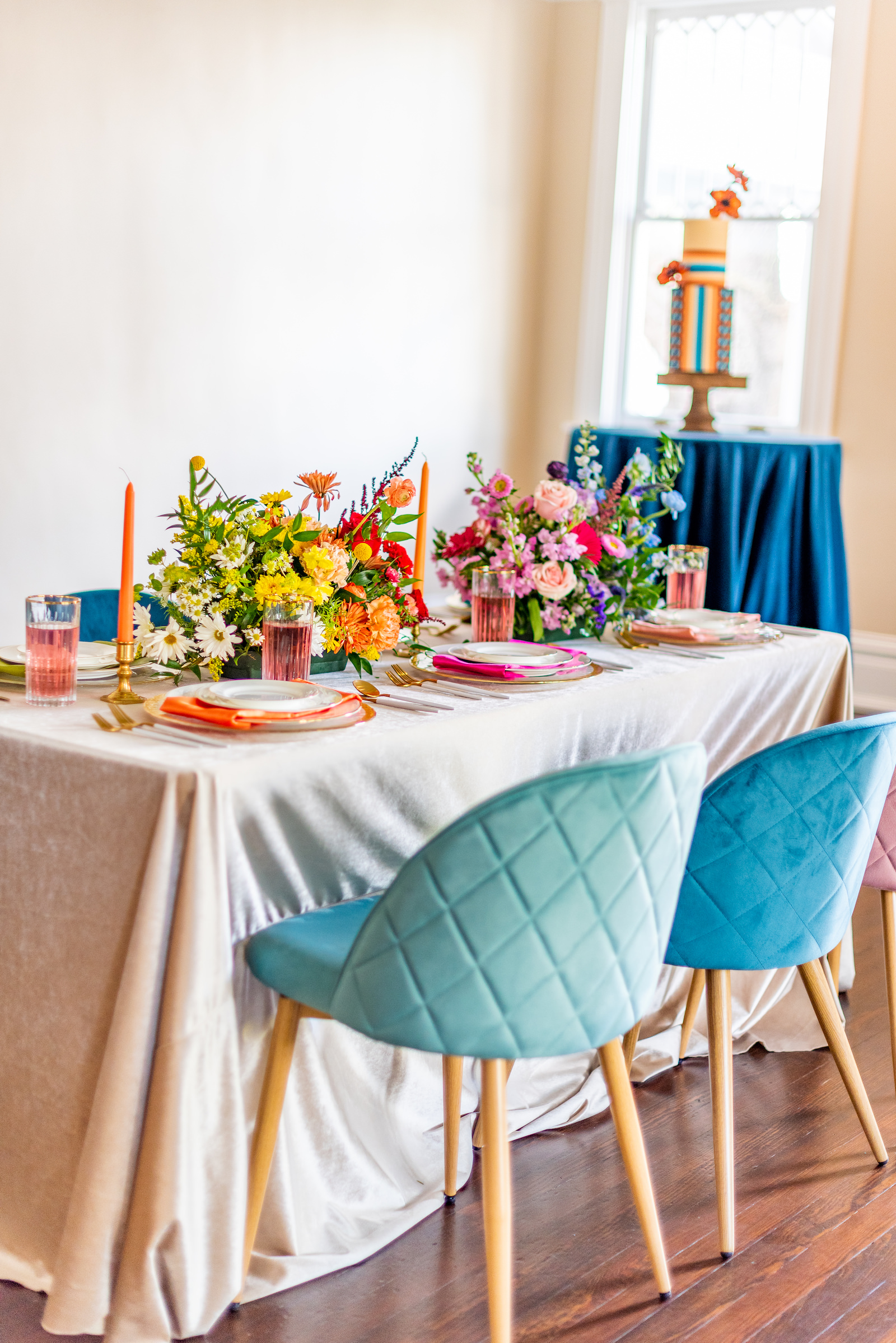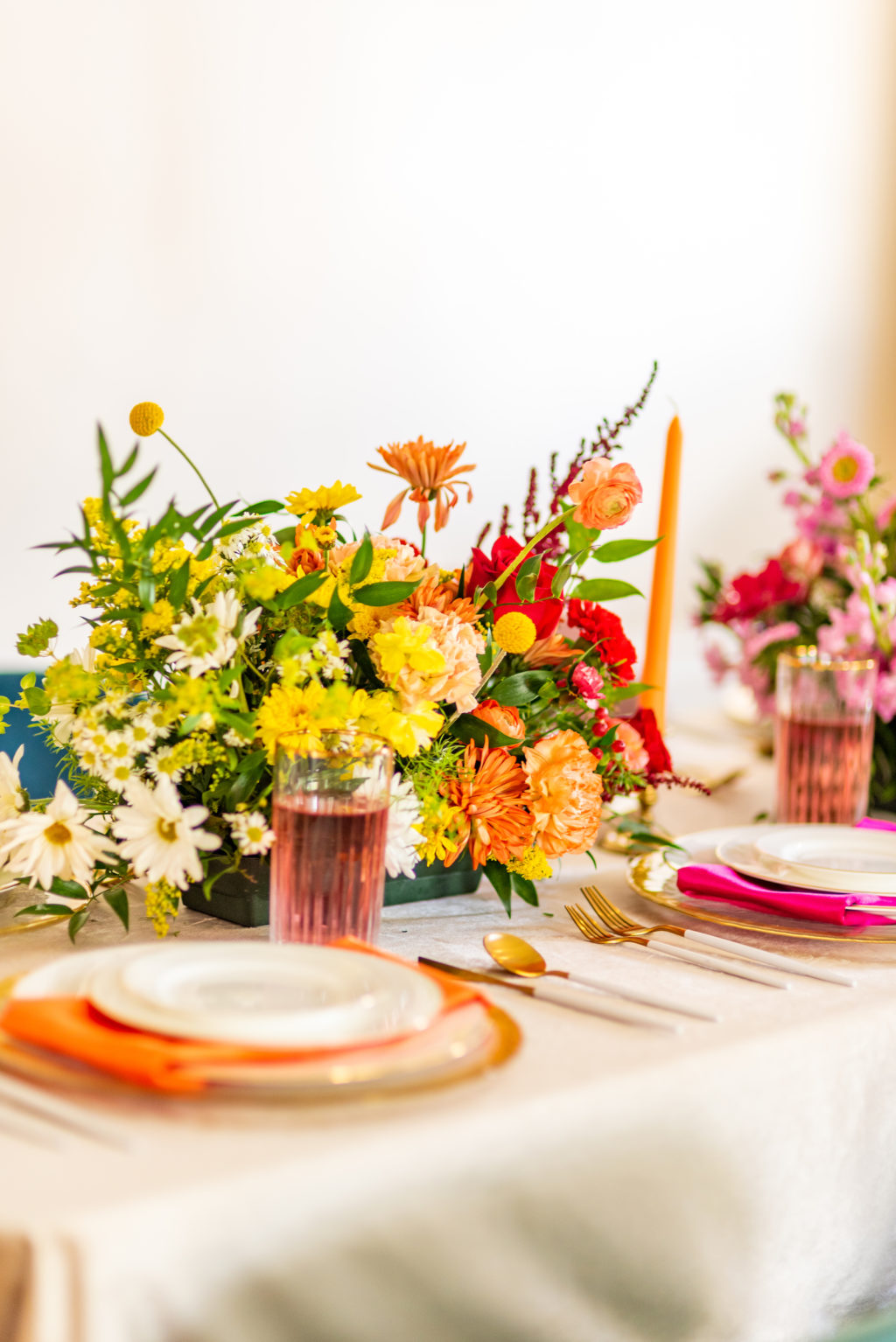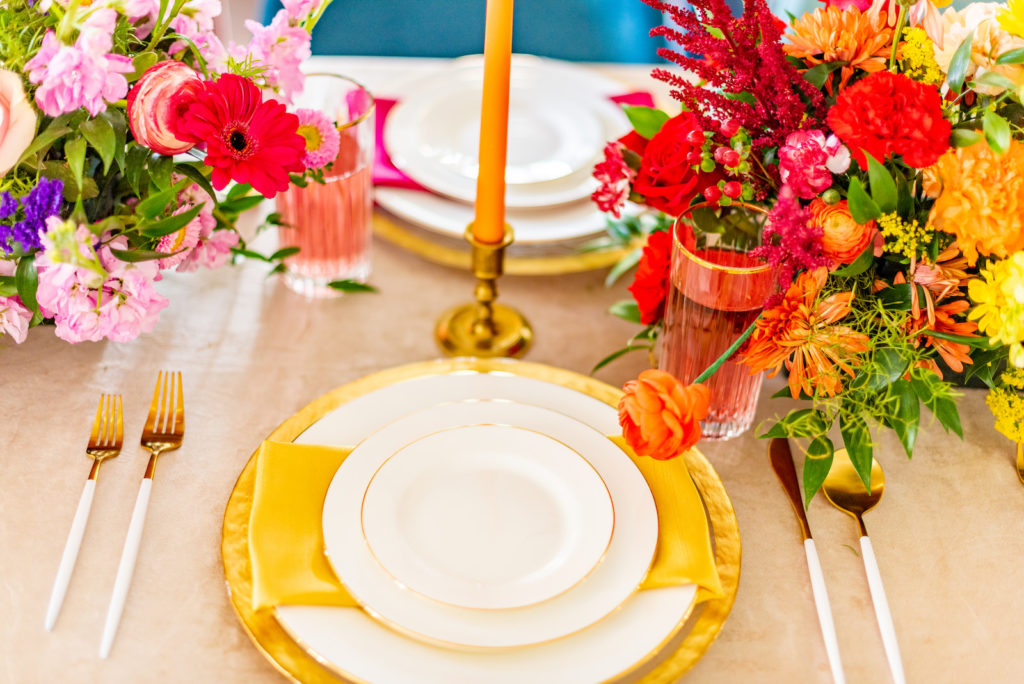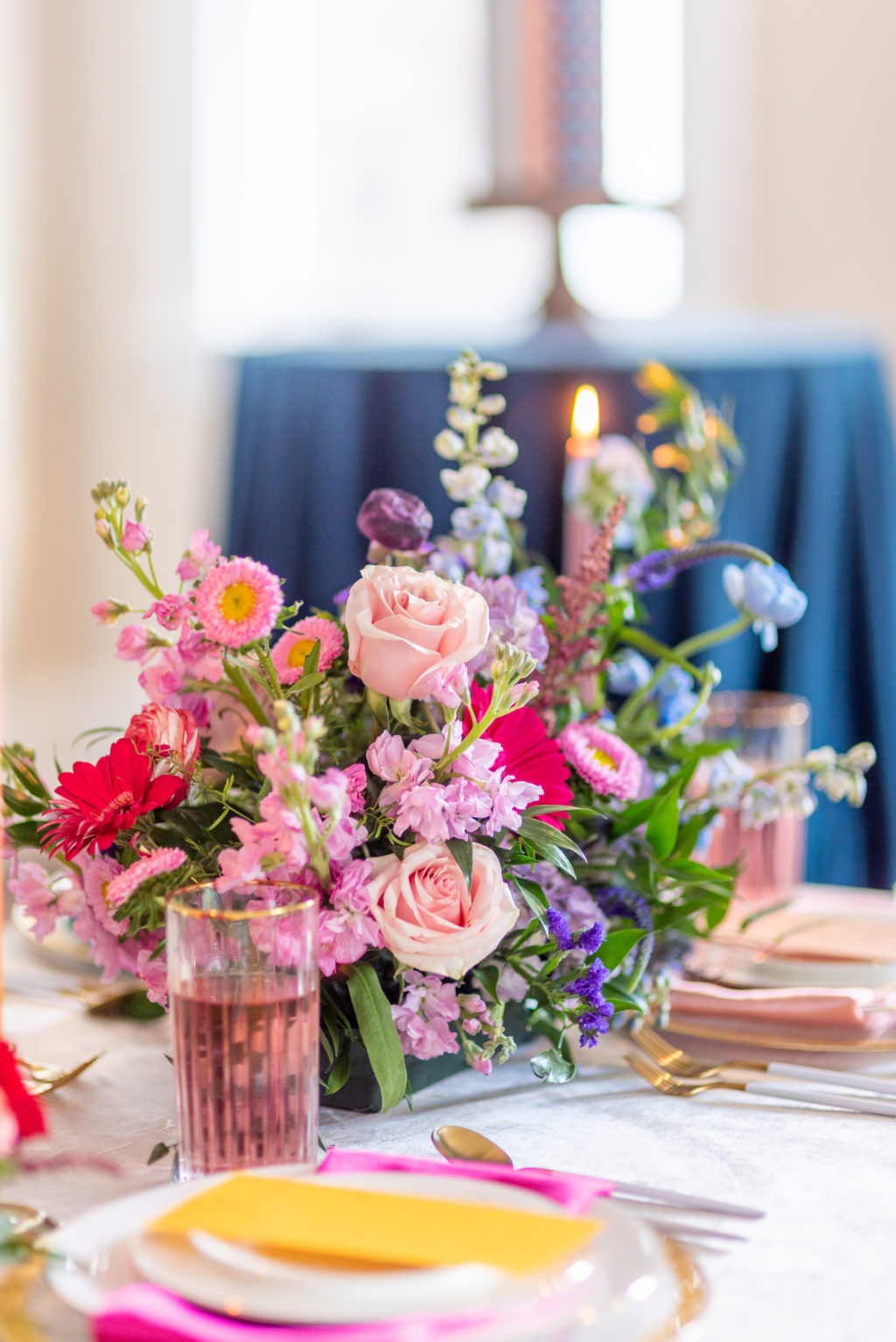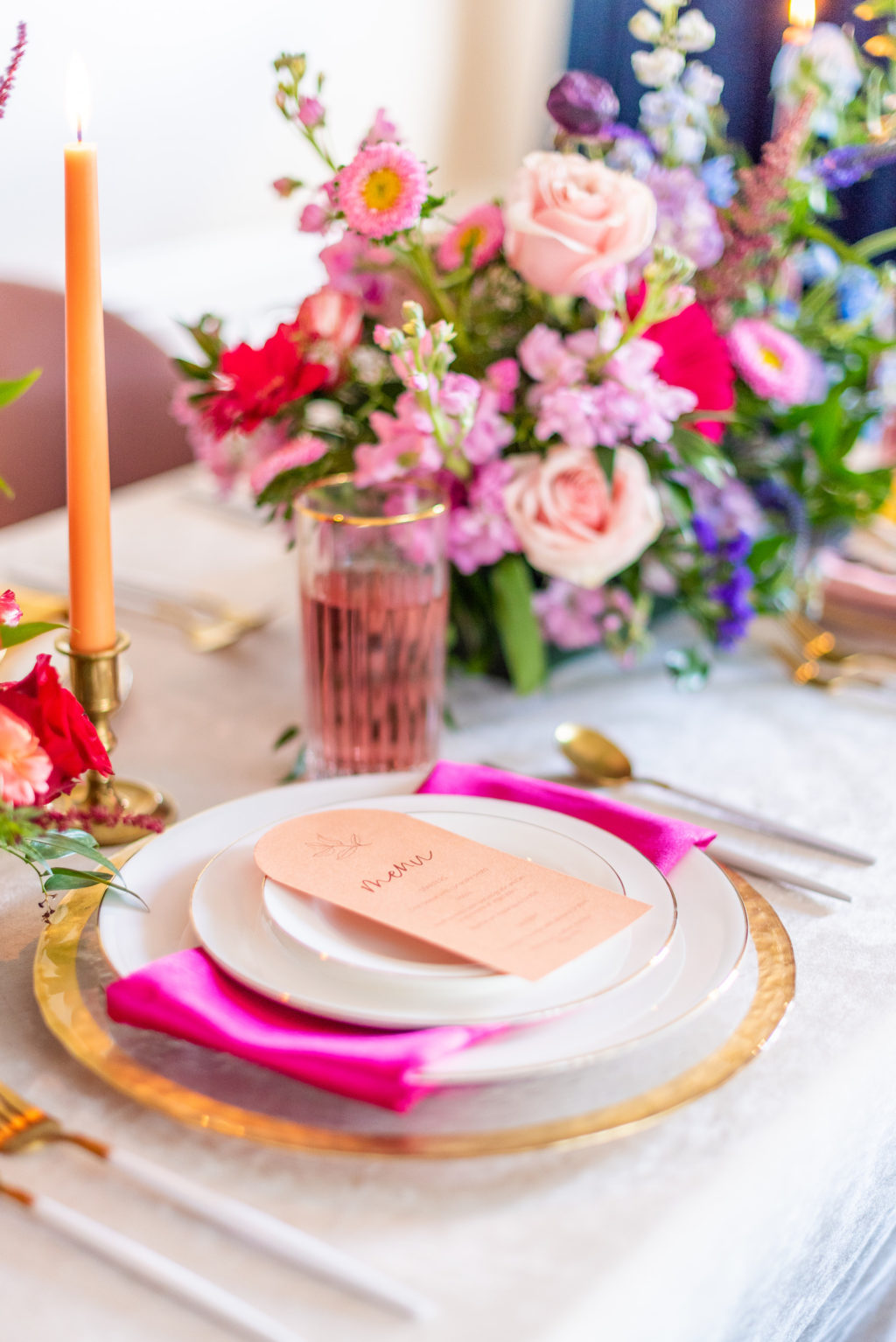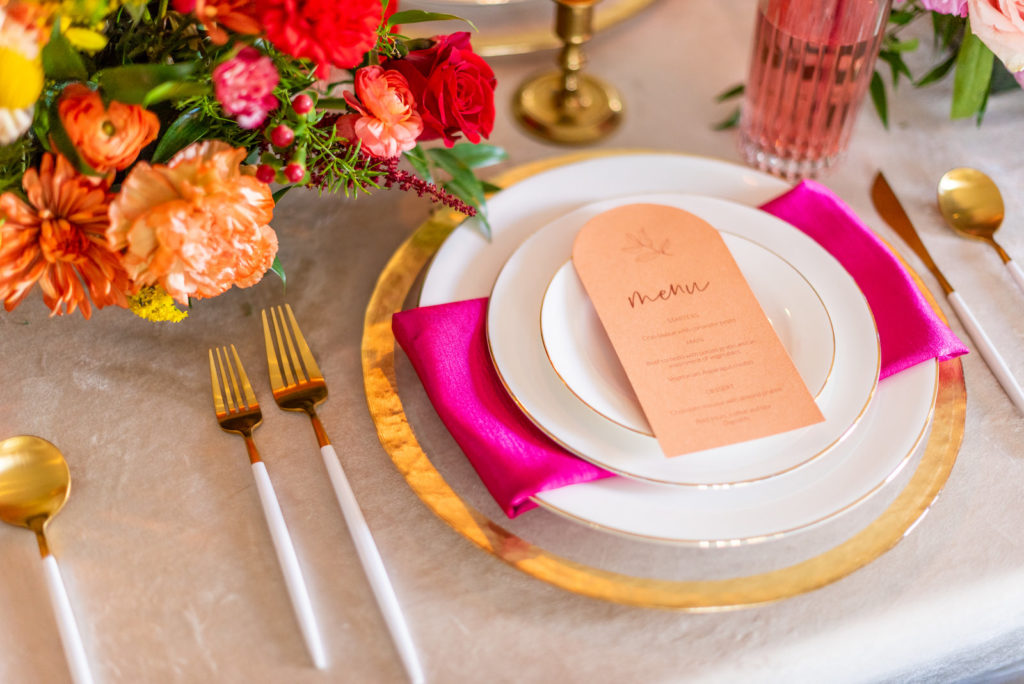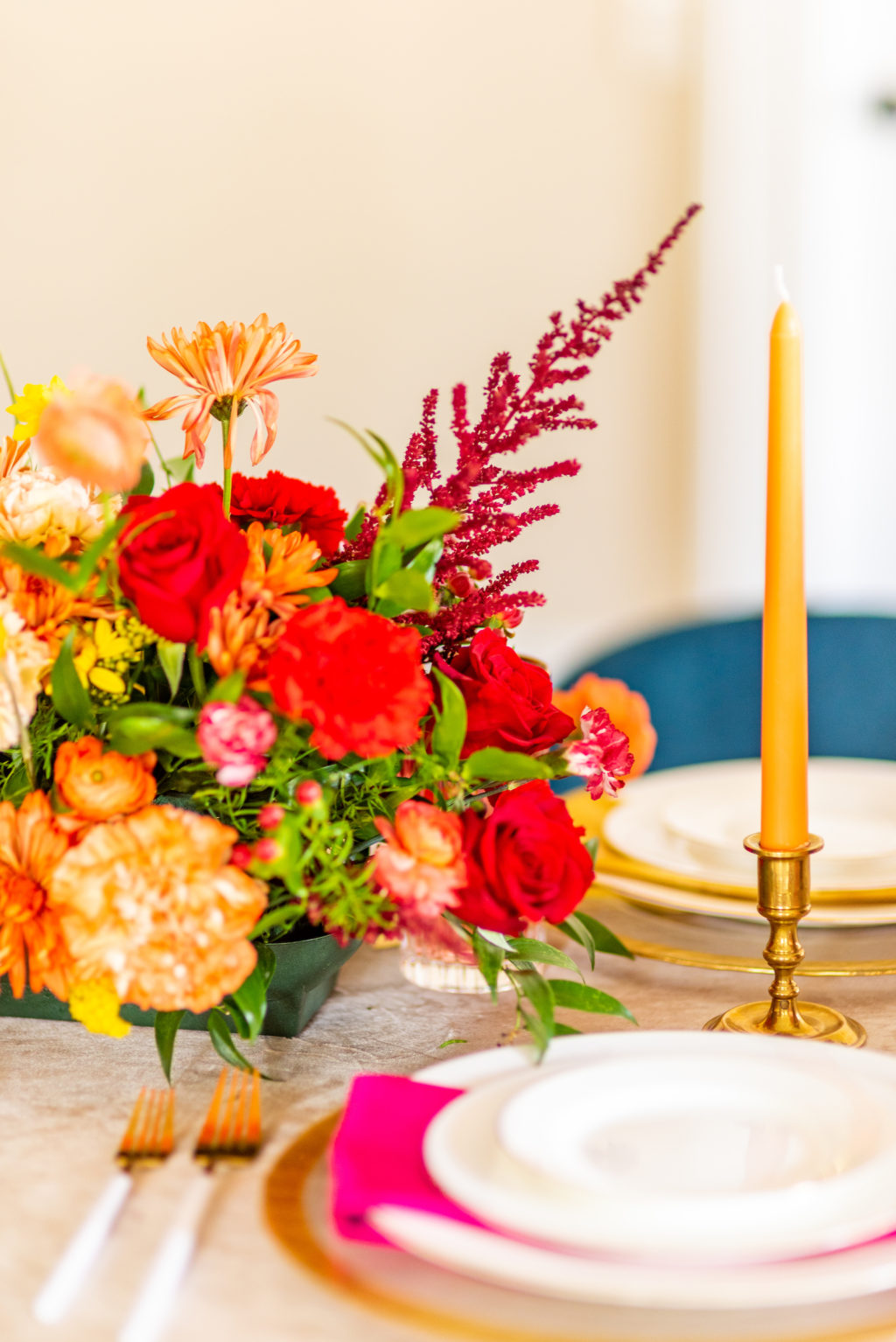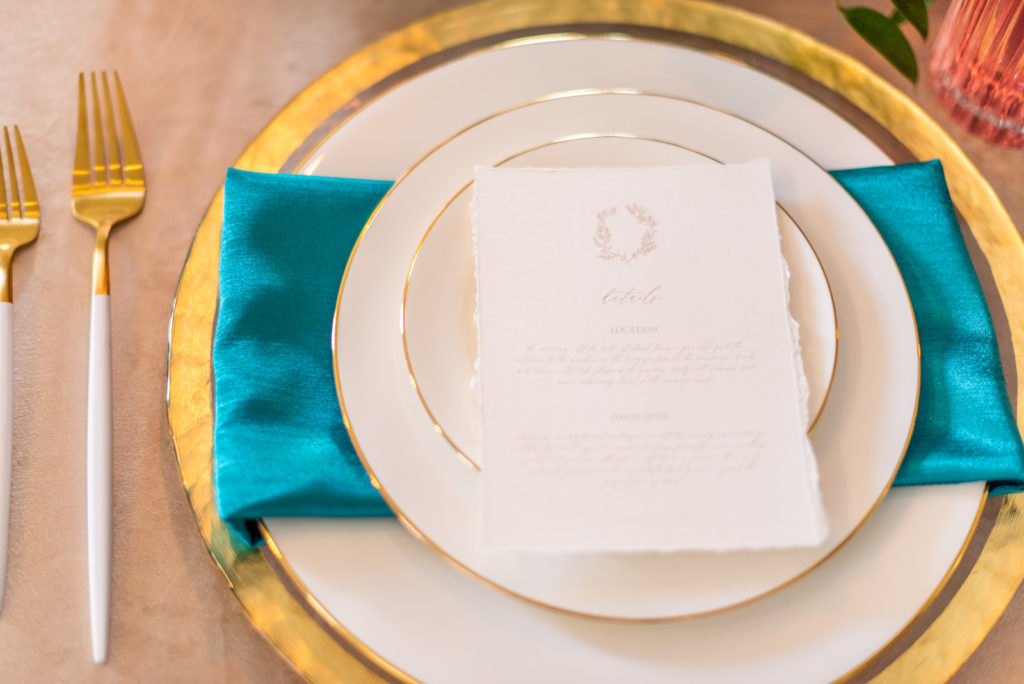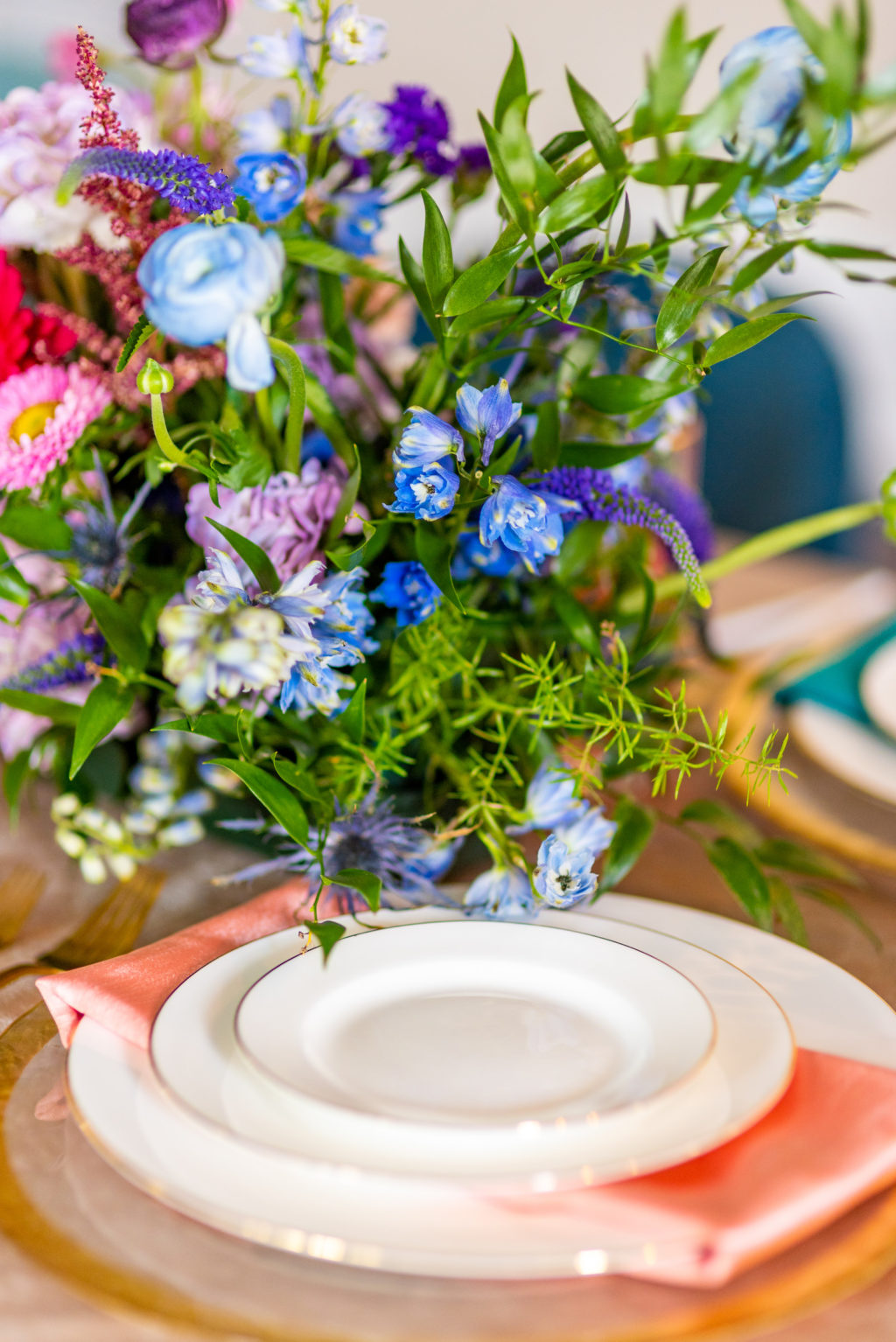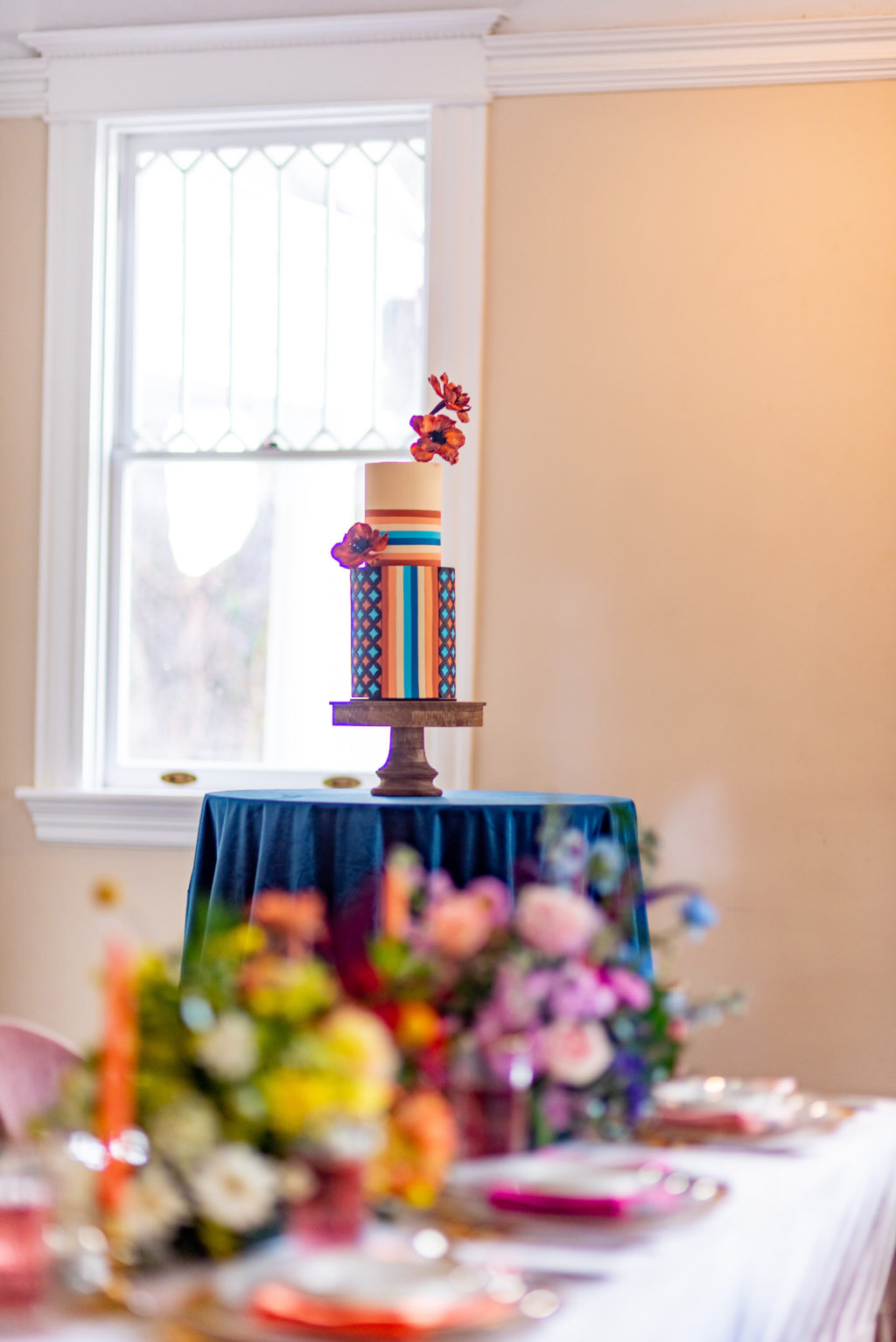 "The cake had a real retro vibe with the colors and pattern; it reminded me of the 70's as soon as I saw it! The planner incorporated both pastels and darker retro colors to bring the 70's theme alive. Even the reception chairs had that same retro look." -Jenn DeFilippis, Jennifer Nicole Photo and Films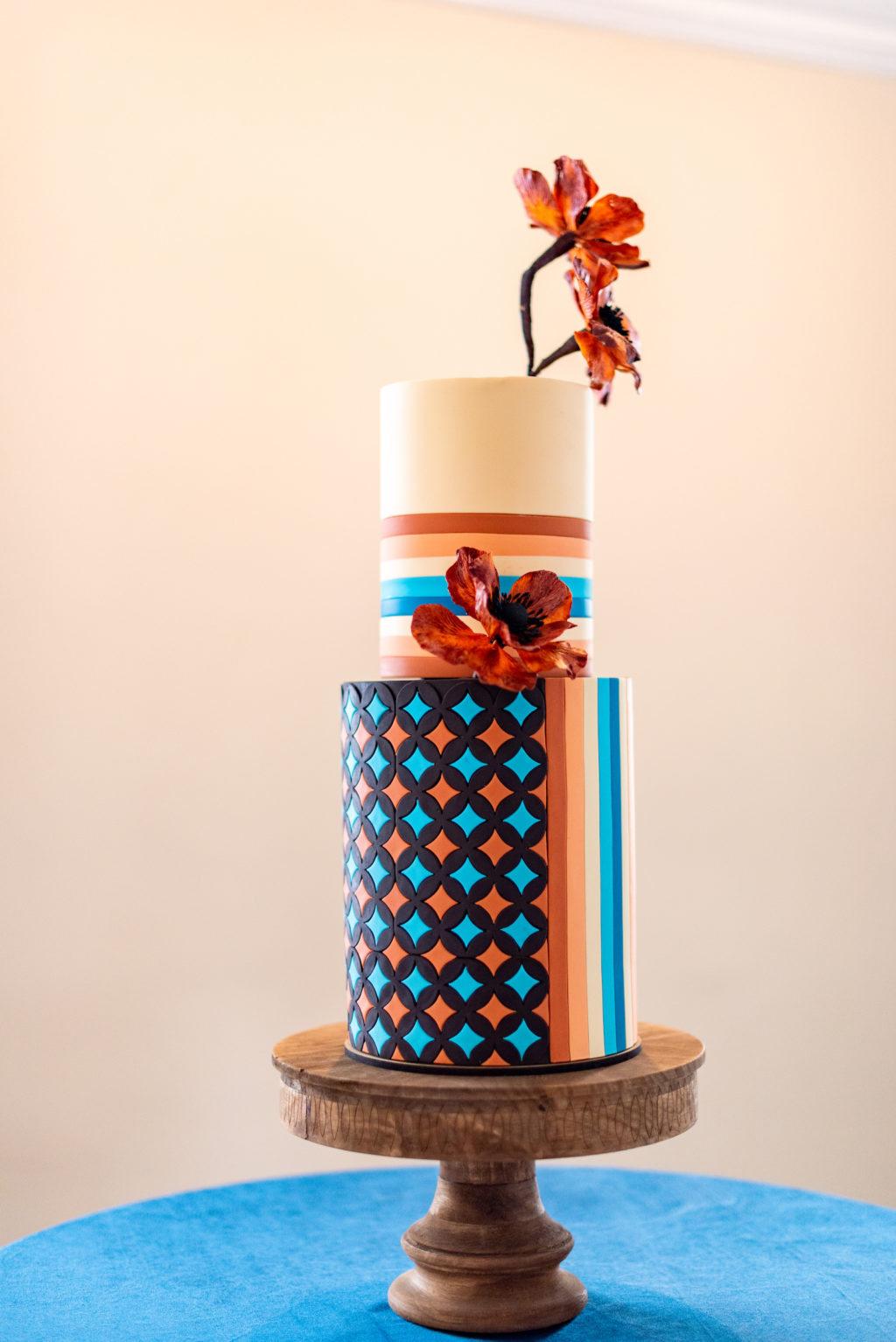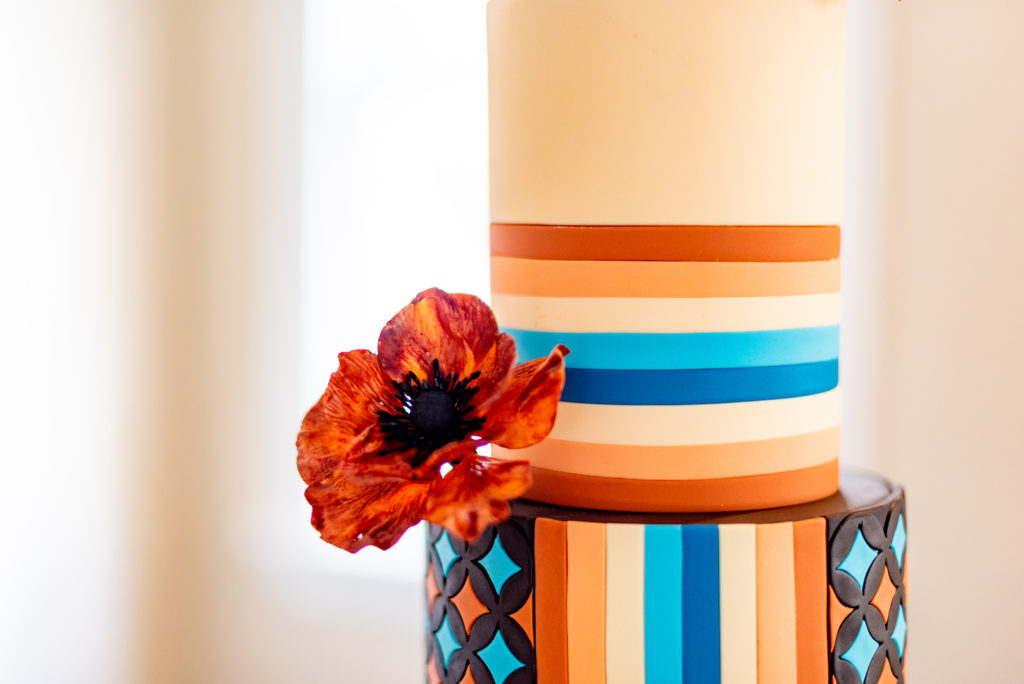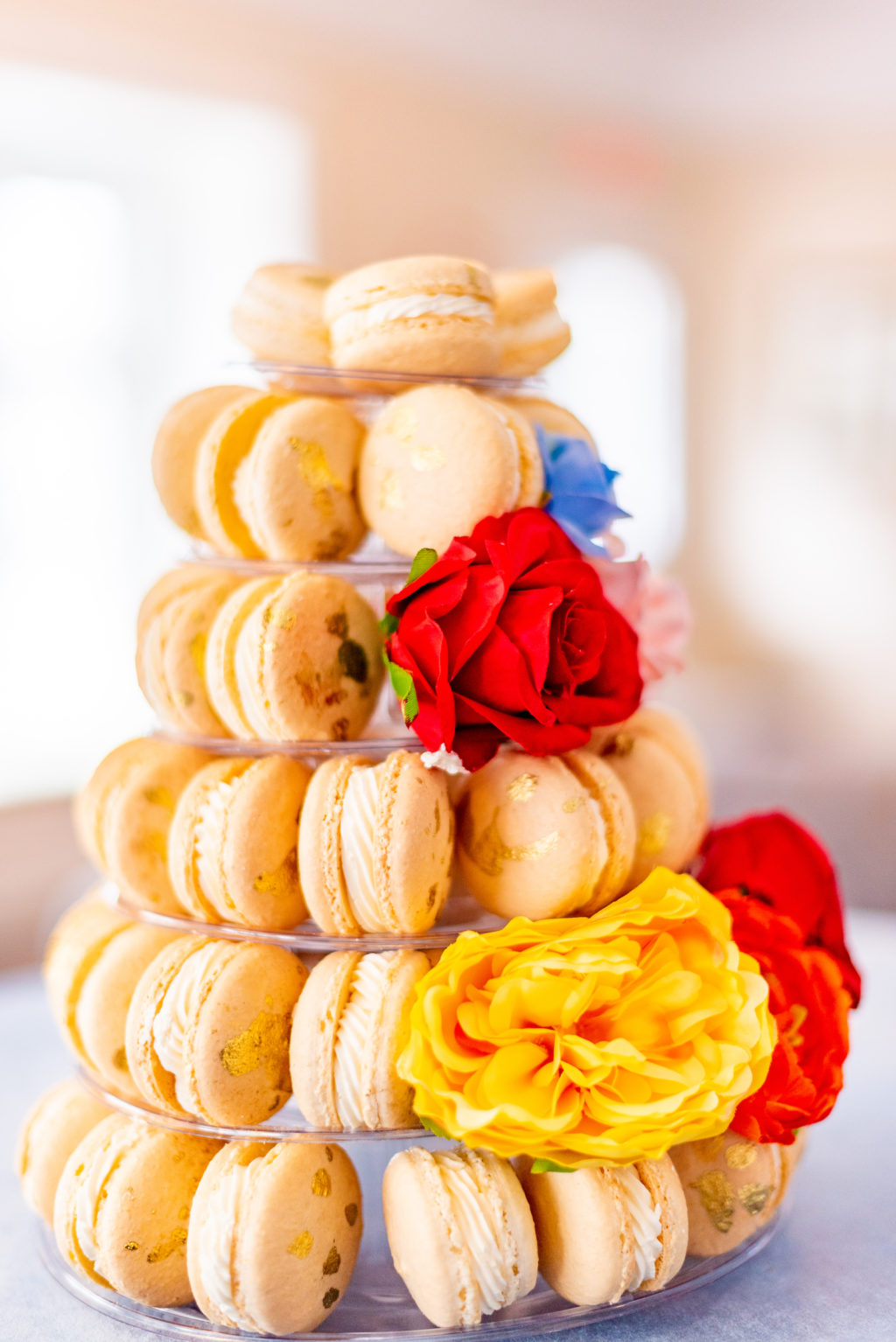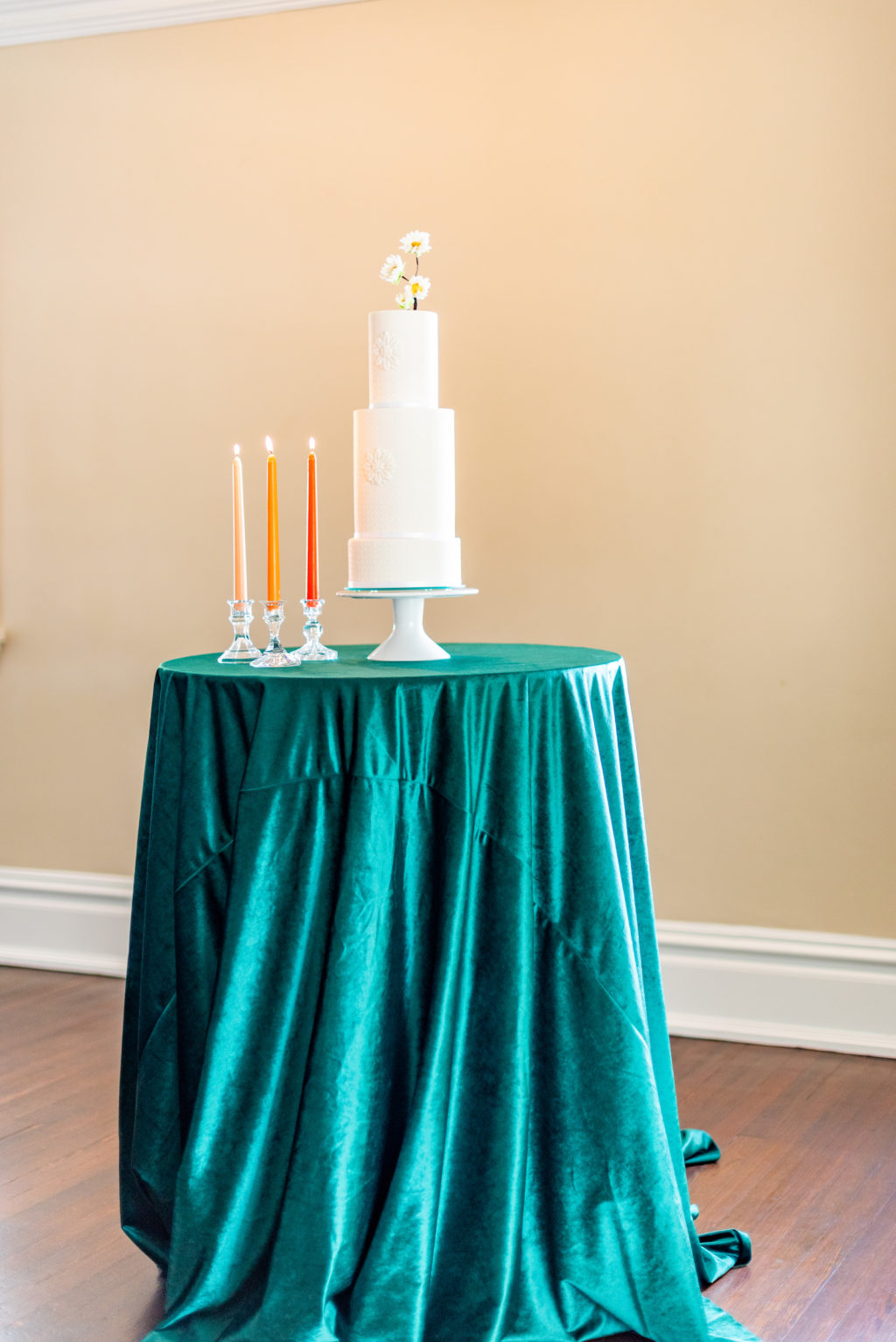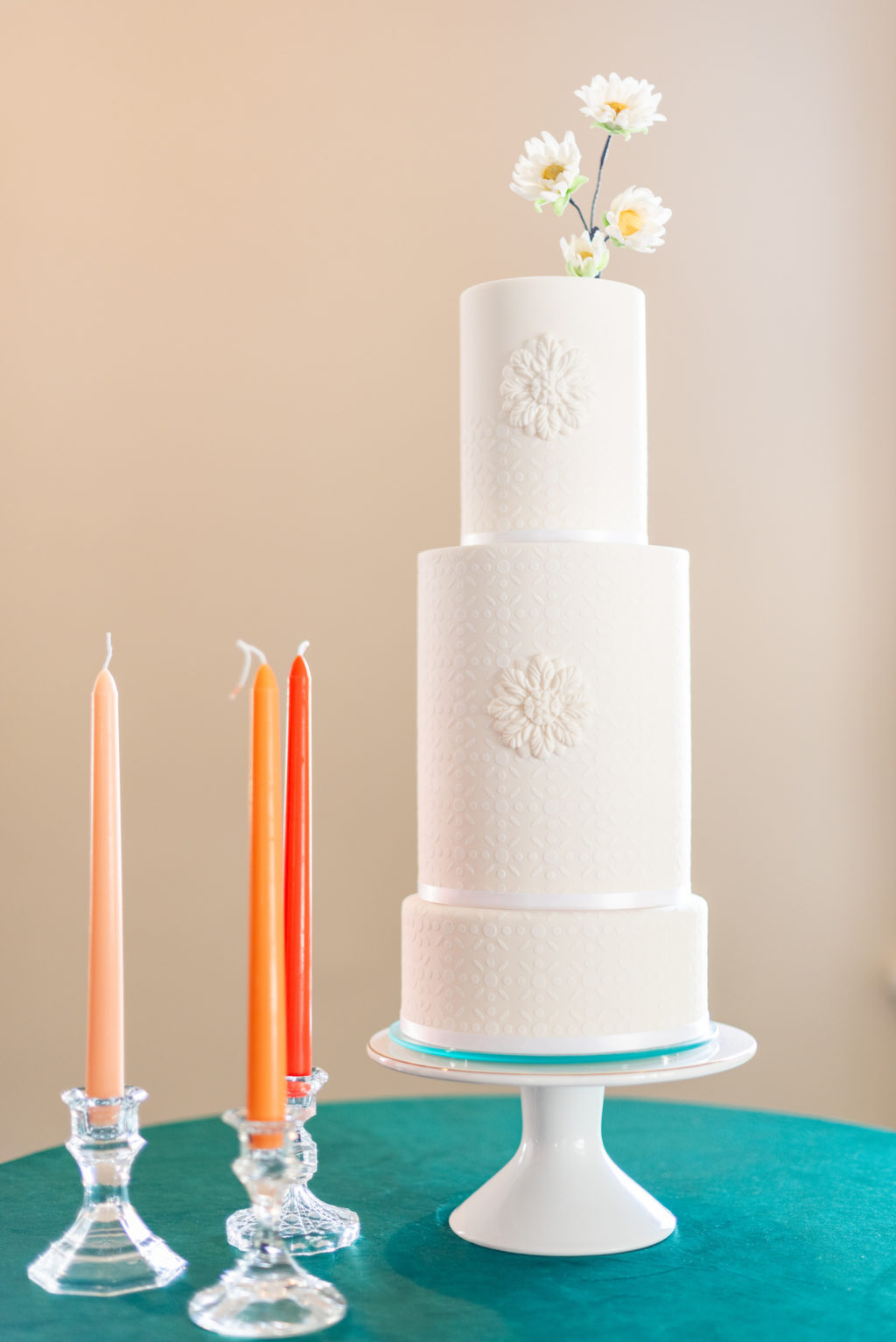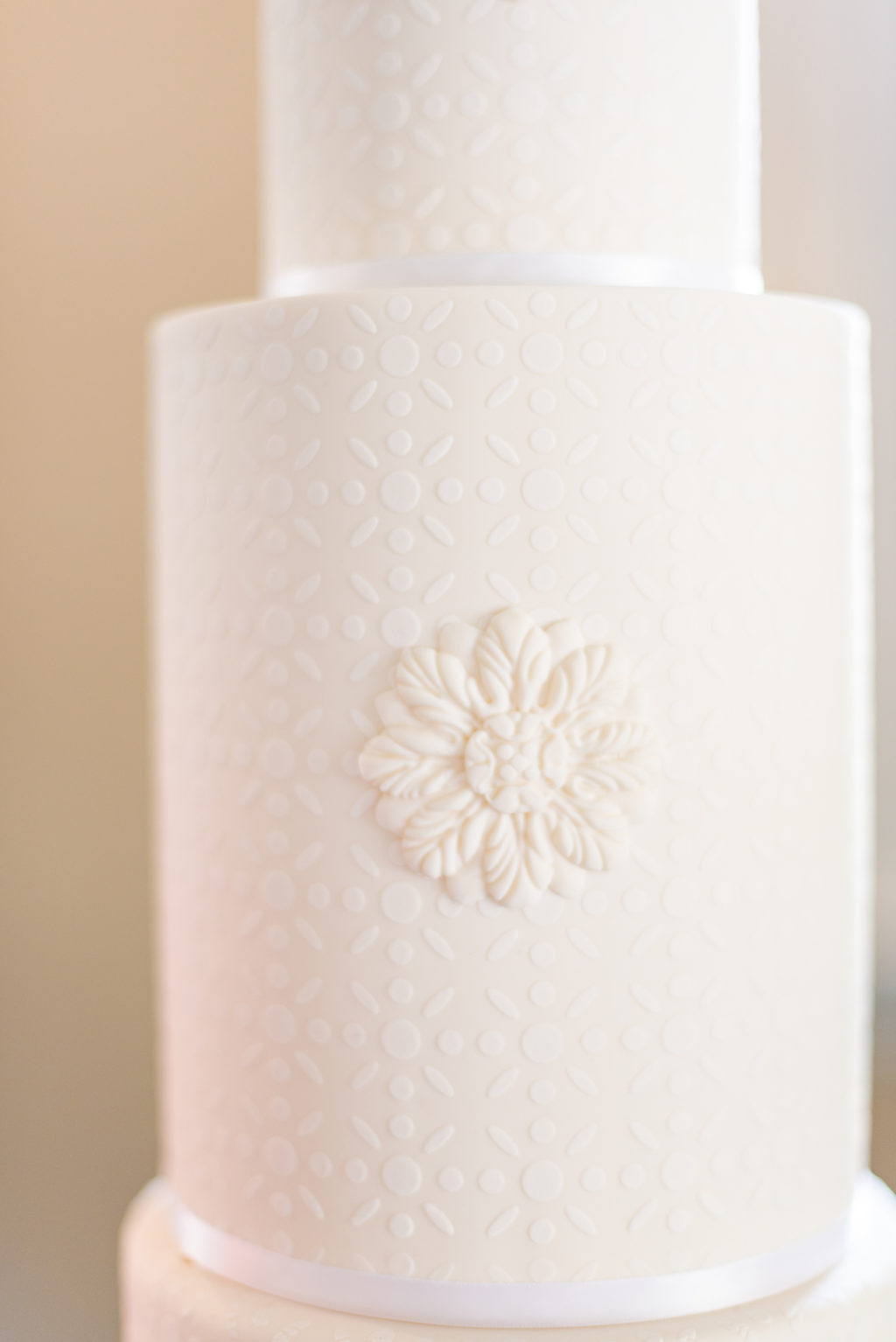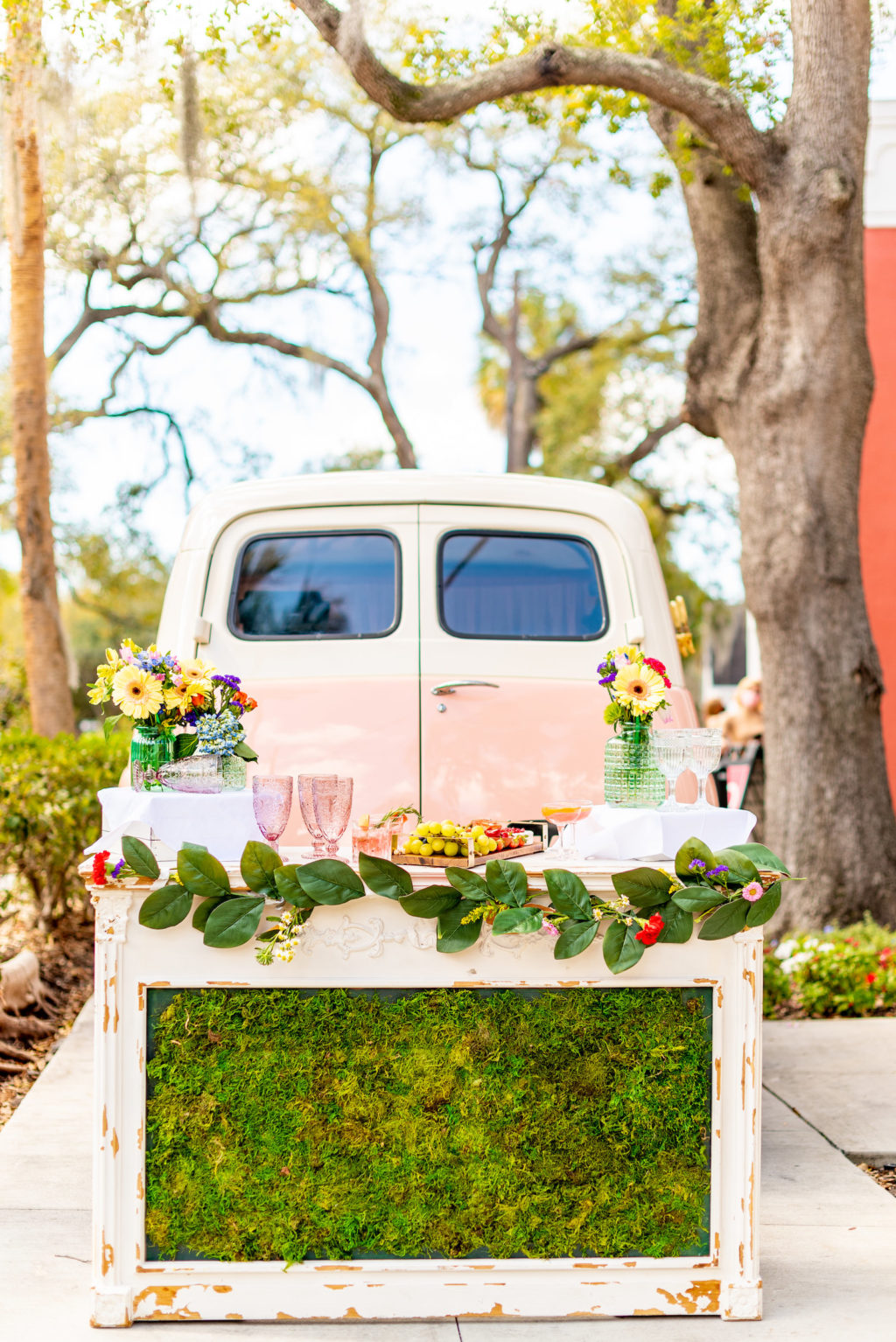 "My favorite parts were the venue itself, the bright florals, and the tap truck. The cute pink tap truck was a unique element and different than your typical mobile bar. The florals were bright and vibrant, which is ideal for my style of photography! There were florals everywhere you looked, beautiful arrangements on the reception table, tap truck, and champagne wall. The installment on the porch and the bouquets were just gorgeous and filled with color." -Jenn DeFilippis, Jennifer Nicole Photo and Films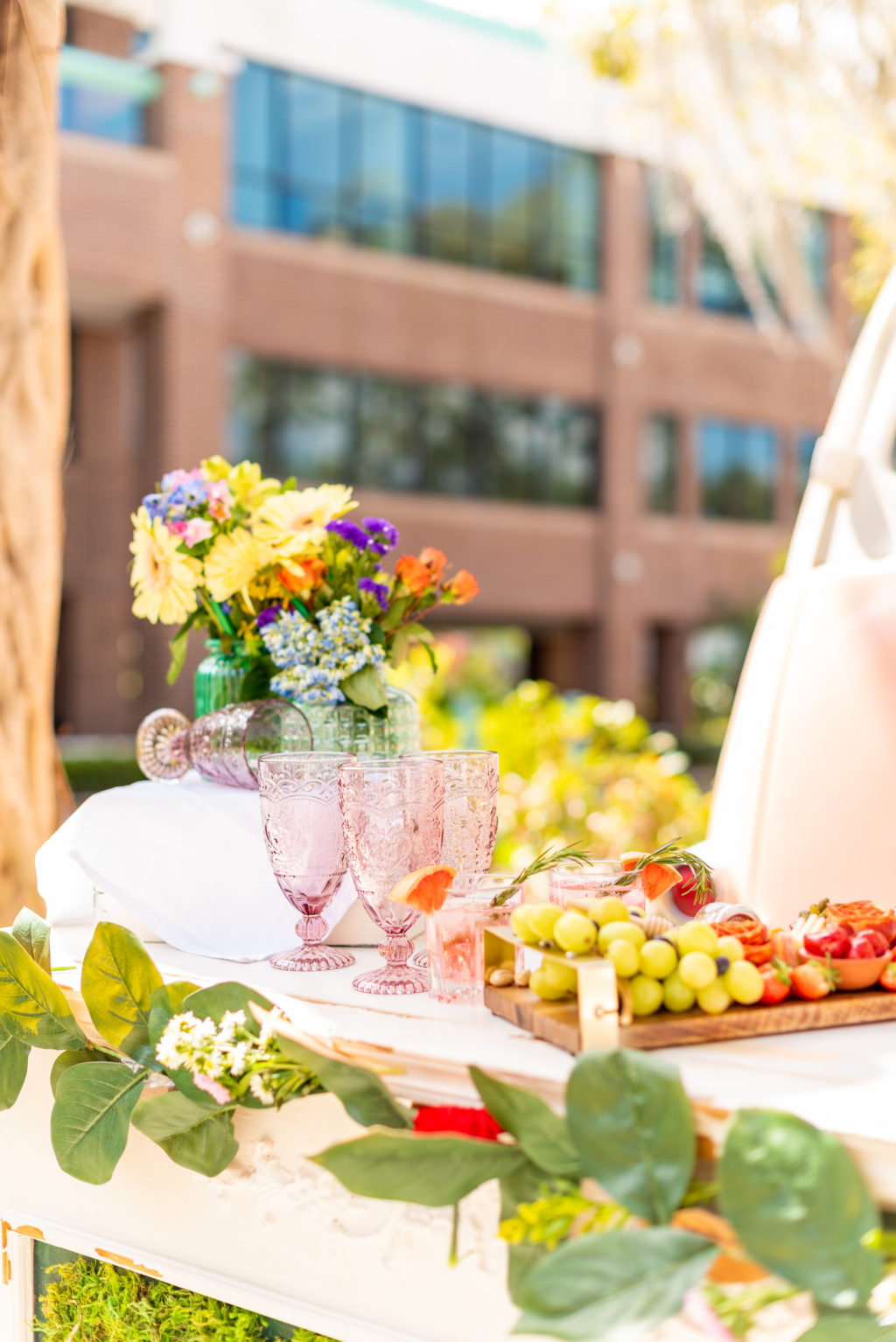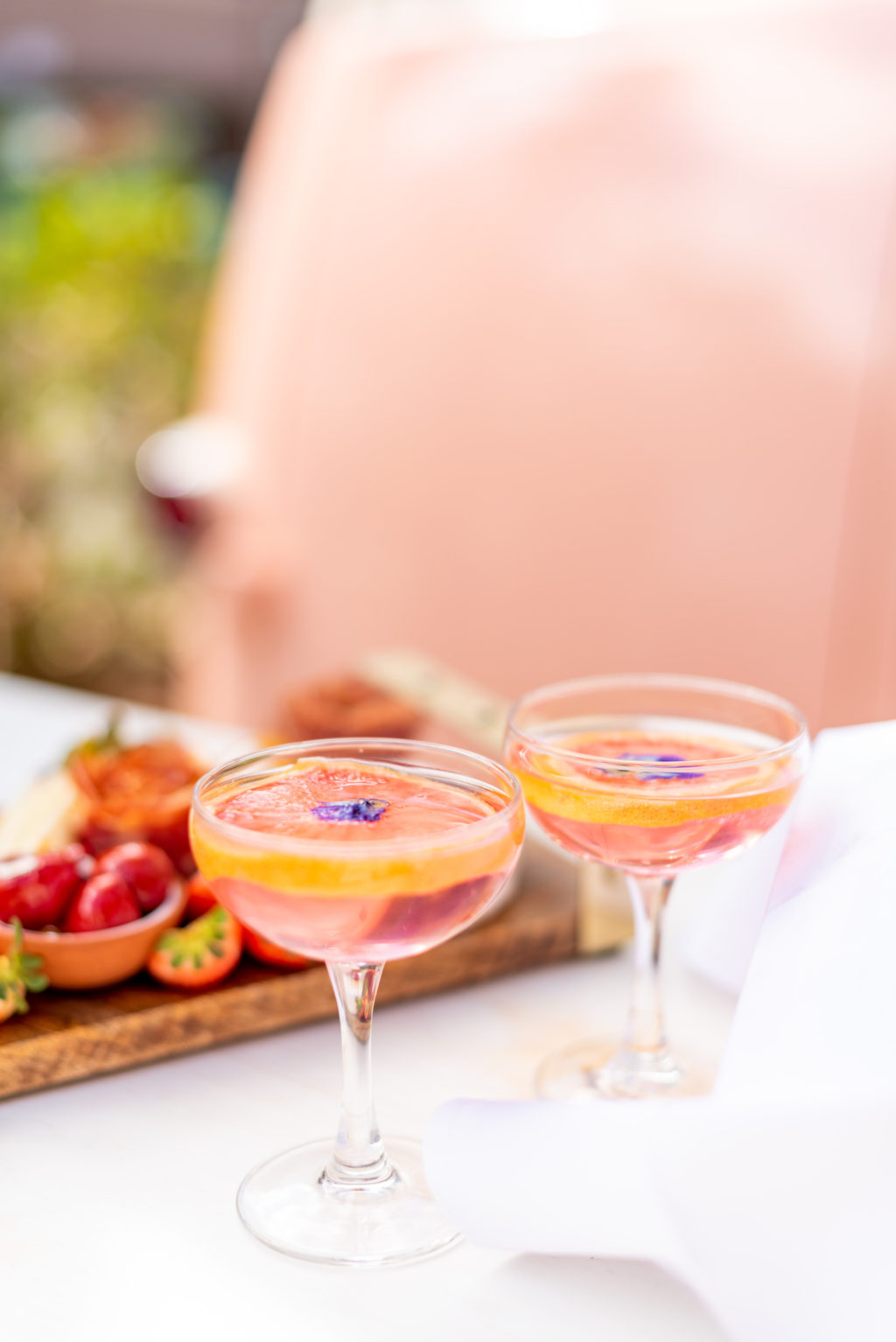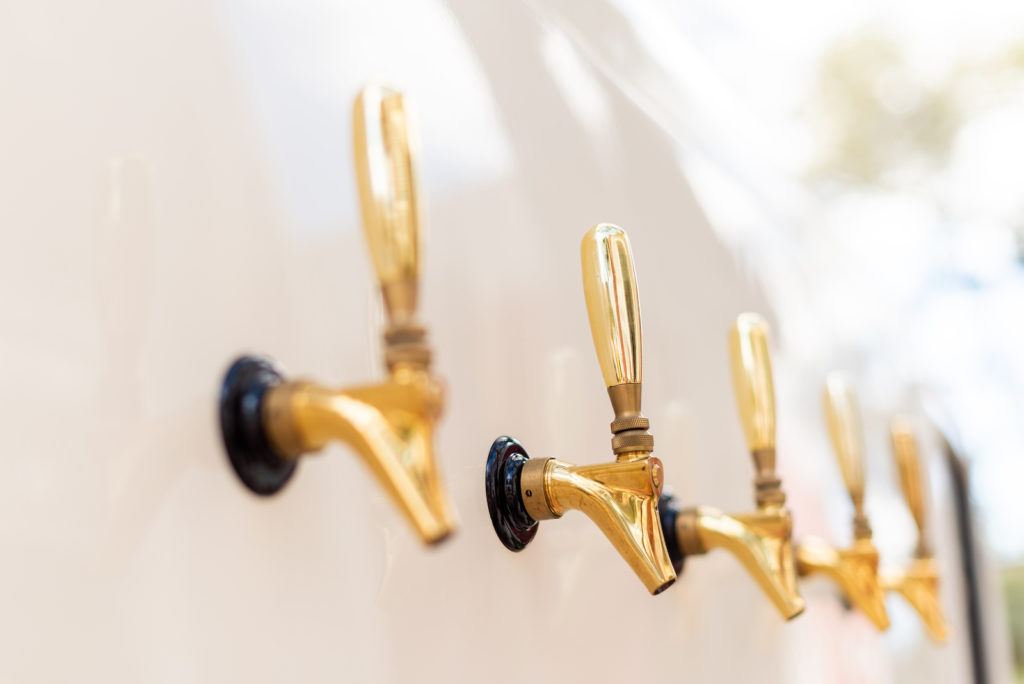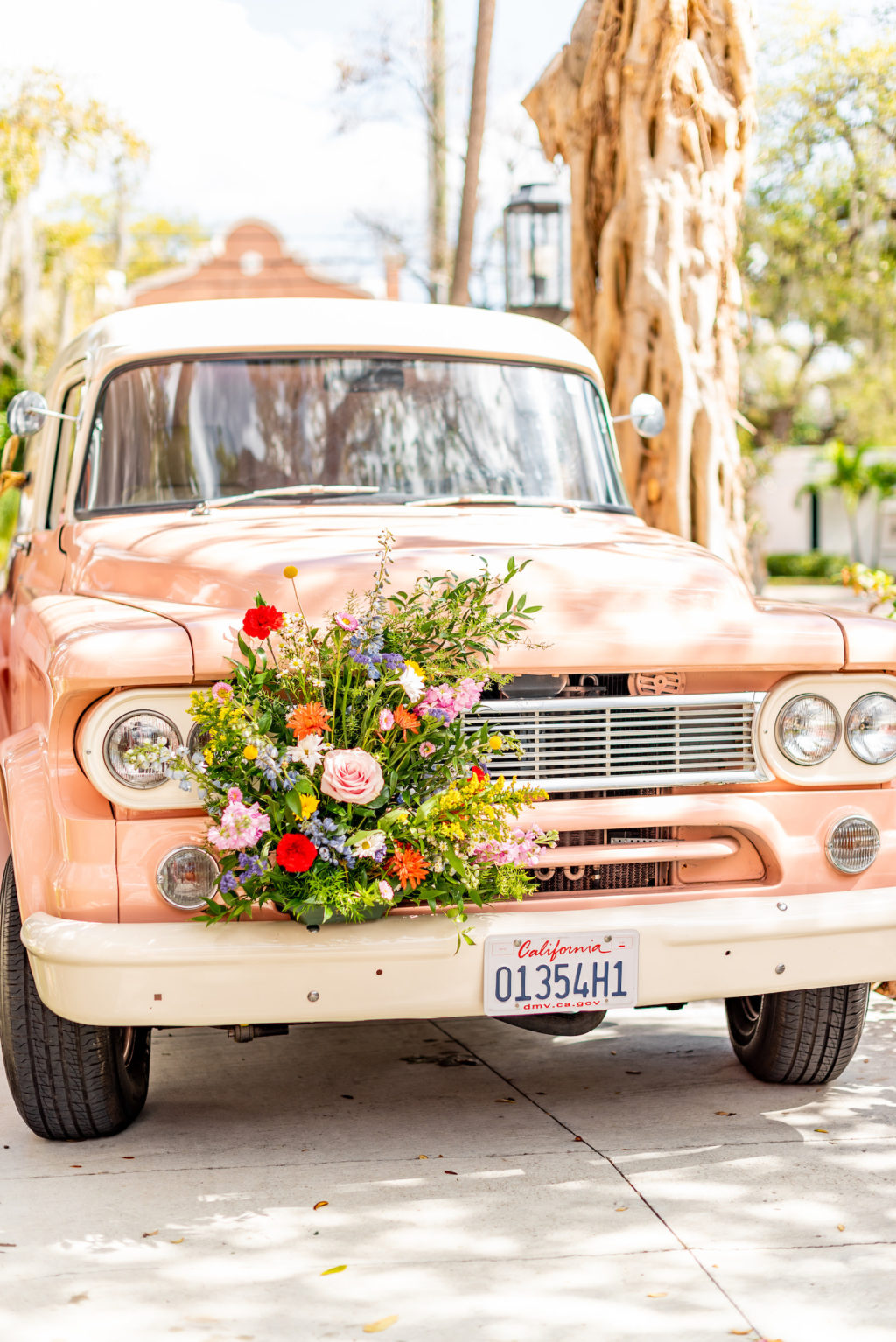 Estimated Cost of this Wedding: Services: Photography $3,800+ | Venue: Starting at $6,000 for a Saturday rental | Florals: Approx. $600 | Hair and Makeup: Starting at $150 | Tabletop Rentals: Appox. $19 per place setting | Cake: $350 (35 servings) | Charcuterie: Starting at $100 | Champagne Wall: $350 | Tap Truck: $2,500 for 3 hours, 150 people
Venue: The Orlo
Photographer: Jennifer Nicole Photo and Films
Planner and Concept: Terrie Images
Florist: Southern Blooms Floral Design
Tabletop Rentals: Kate Ryan Event Rentals *Preferred Marry Me Tampa Bay Wedding Pro
Vintage Mobile Truck: Tap Truck Tampa
Charcuterie: Gather 'Round & Graze
Cake: Sugar Dreams by Dessy
Sweets: Violes Under the Sweets
Stationery: Prettie Wedding and Events
Champagne Wall: Booze and Bubbles
Hair and Makeup: Blushed Bridal Beauty
Dresses: Terrie Image Shop
Tuxedo: Generation Tux
Feather Gown: Xiaolin Design