Caroline and Wilton's Dade City wedding combined a timeless and neutral palette with lush white flora and greenery, natural wood elements, and elegant candlelight.
"Our wedding could be described as classic. I wanted something timeless, simple, and beautiful that we can look back on years from now and still love," the bride shared. "Our colors were black, white, and champagne. I picked these to go with the classic style and to keep things simple yet elegant!"
The Dade City couple resides on the sprawling property, which happens to also be where Wilton proposed, and together they now manage the on-site wedding venue. The pair chose to host their wedding on the family property because of the sentimental value that the location holds.
"We actually own and live on the property where the venue is. We actually met in preschool and grew up in this town," Caroline revealed. "We were part of the construction process, we got engaged and married here, and now we run the venue together, so it was extra special for us!"
The bride incorporated personal touches throughout their 300-guest wedding, honoring treasured family members. It was these special accents that made their celebration so one-of-a-kind.
"What made our wedding so unique were all the small special touches. We used the cake knife set that my parents used at their own wedding. My bouquet had a wrap that was my grandma's handkerchief, which was embroidered with little blue flowers and was my something old and blue. My ring is actually the same ring that my husband's father had used to propose to his mom, which I am so honored to be able to wear!" the bride detailed.
Guests enjoyed two stunning statement cakes; a flora-clad wedding cake reflective of the bride's classic and elegant attributes, and a kitschy "cooler of beer" cake as a nod to the groom's laid-back nature.
"The one thing from our wedding that really showed our personalities were the cakes!" Caroline beamed. "My cake was a gorgeous 5-tier white cake with white flowers cascading down the side. My mother-in-law surprised my husband with a groom's cake that was a light blue Yeti cooler cake that had Steelers and Yankees 'stickers' on it. The baker made it appear that the lid was opened, and it had beers and ice in it. Everyone at our wedding thought it was the coolest thing ever. The two cakes next to each other were the perfect way to showcase our two personalities."
In homage to their musical backgrounds, the bride and groom hired live musicians and a DJ for their big day. Caroline reflects on their formal dances as some of the most unforgettable moments of the evening.
"Our first dances were a very memorable part of our wedding day. My husband plays the drums and used to perform with one of our wedding musicians. We had him come and sing the three dance songs for us, our first dance, my father/daughter song, and the mother/son song. It was a very personal touch and made it even more special," the bride reminisced. "I loved getting to incorporate live music along with the DJ for the reception!"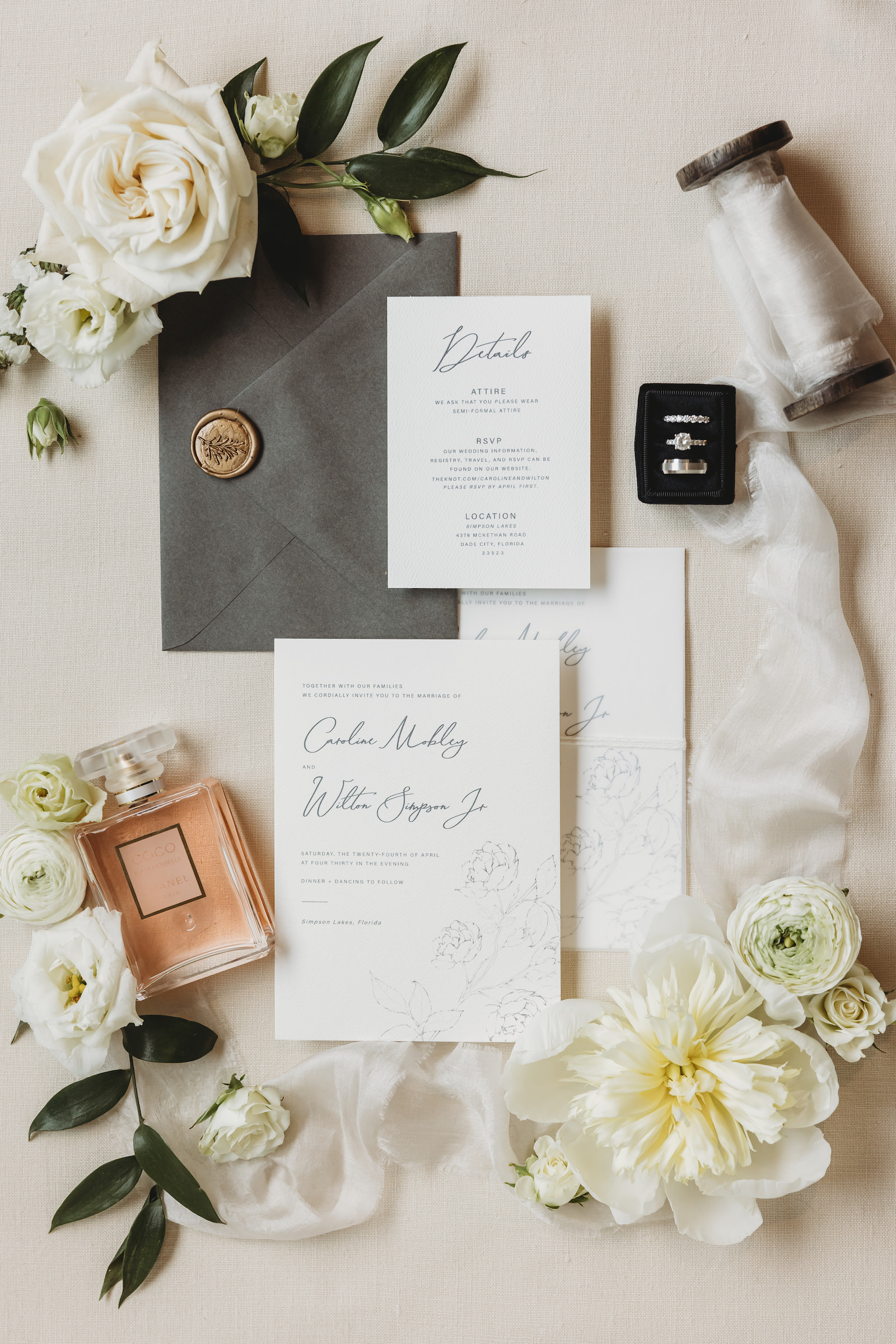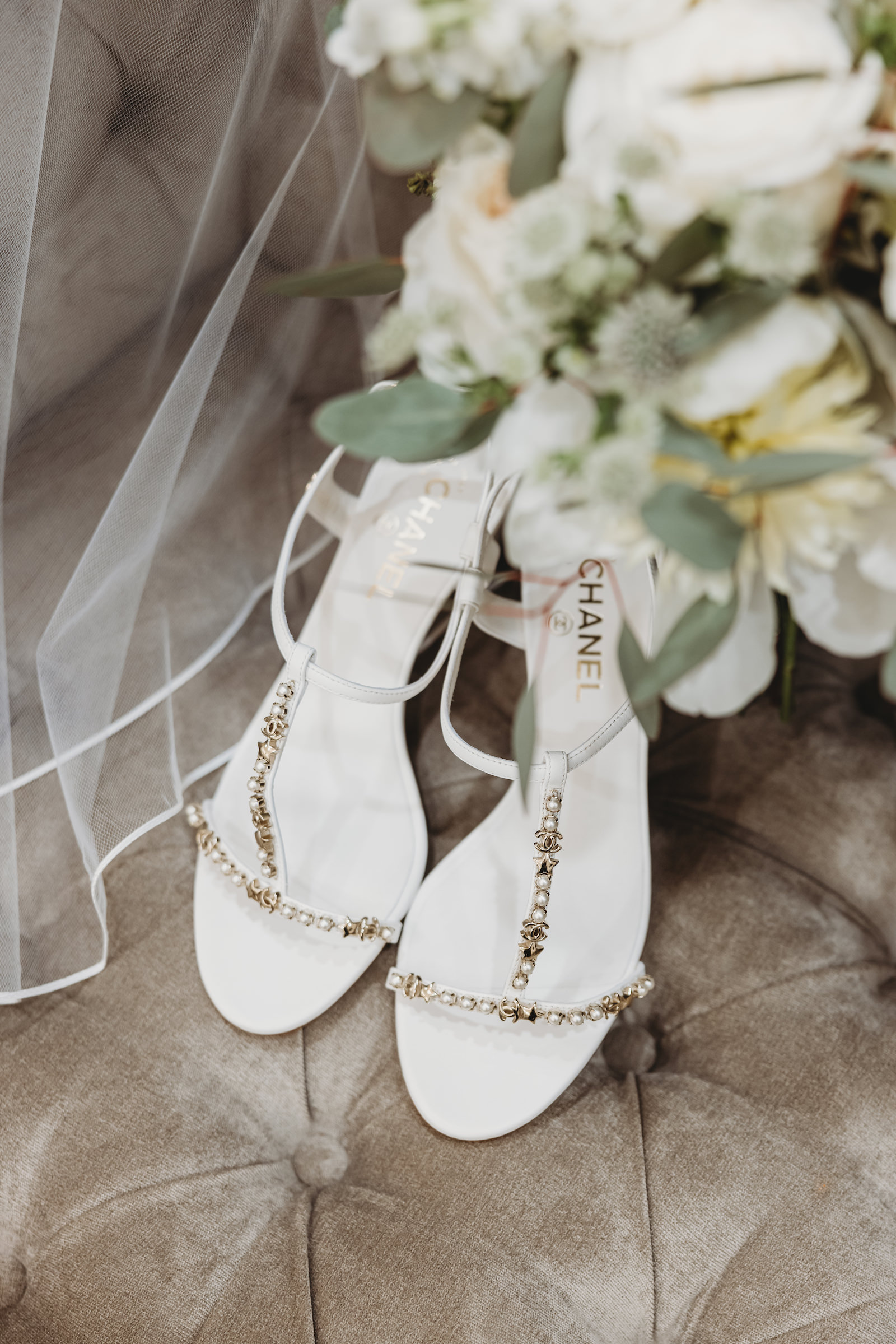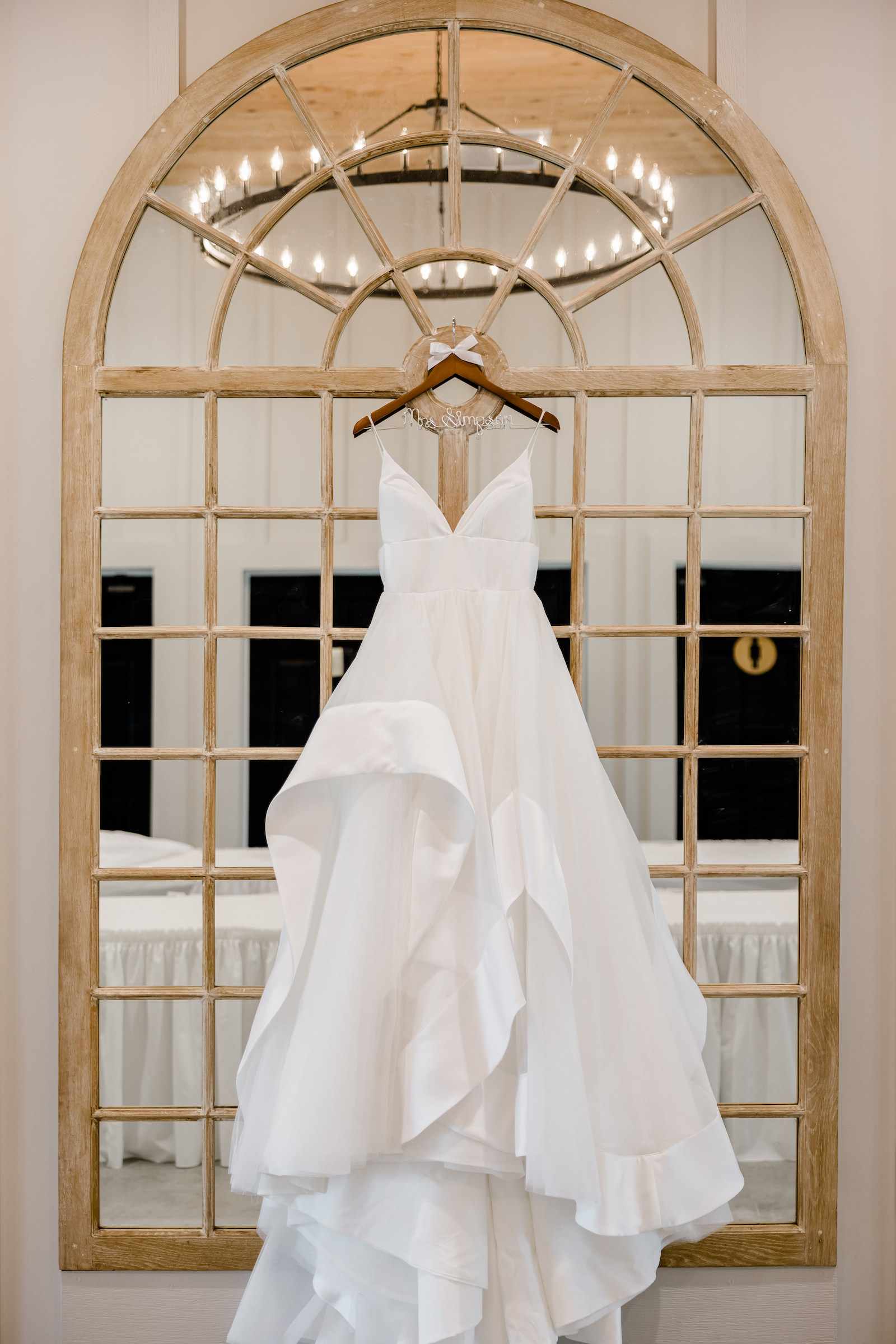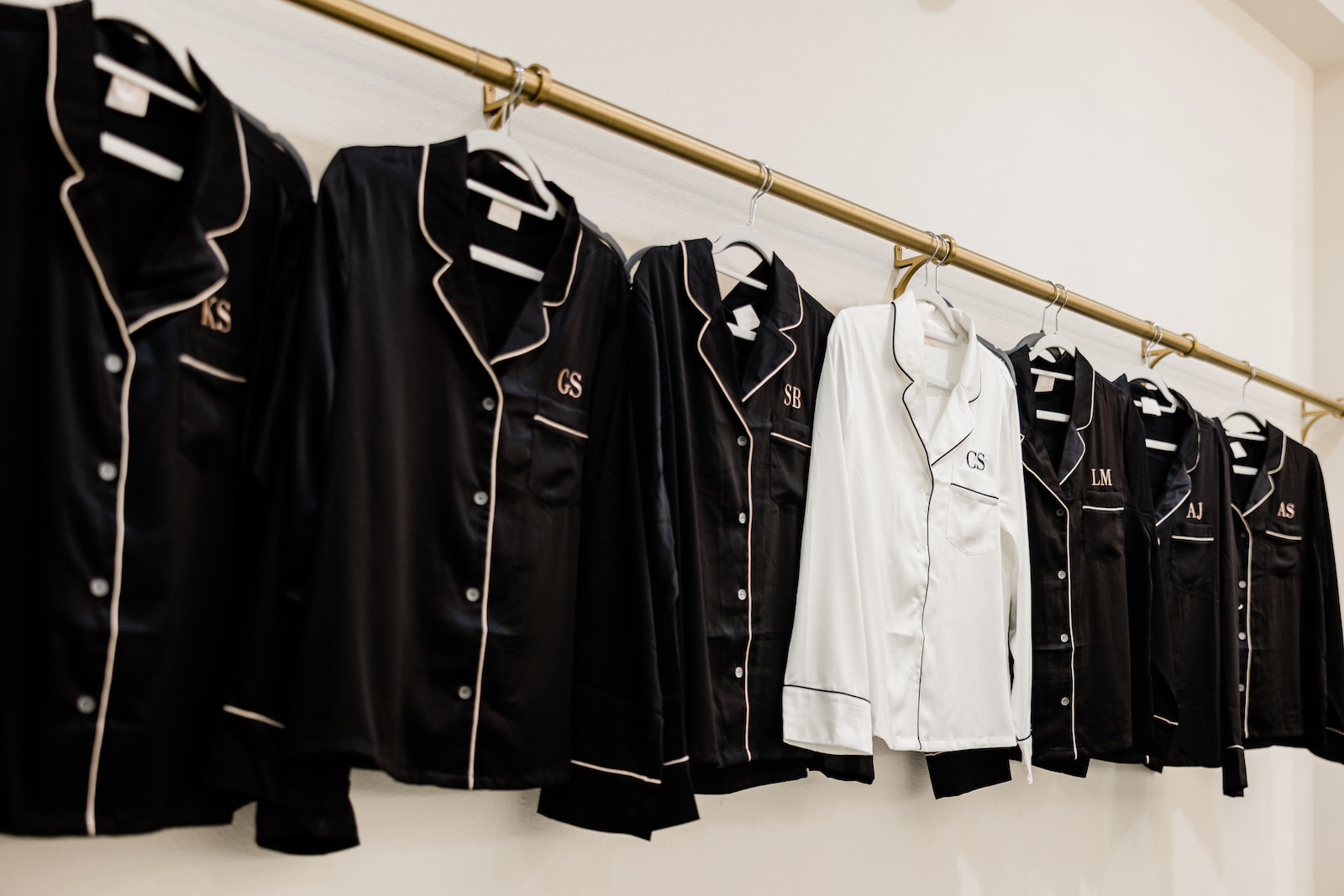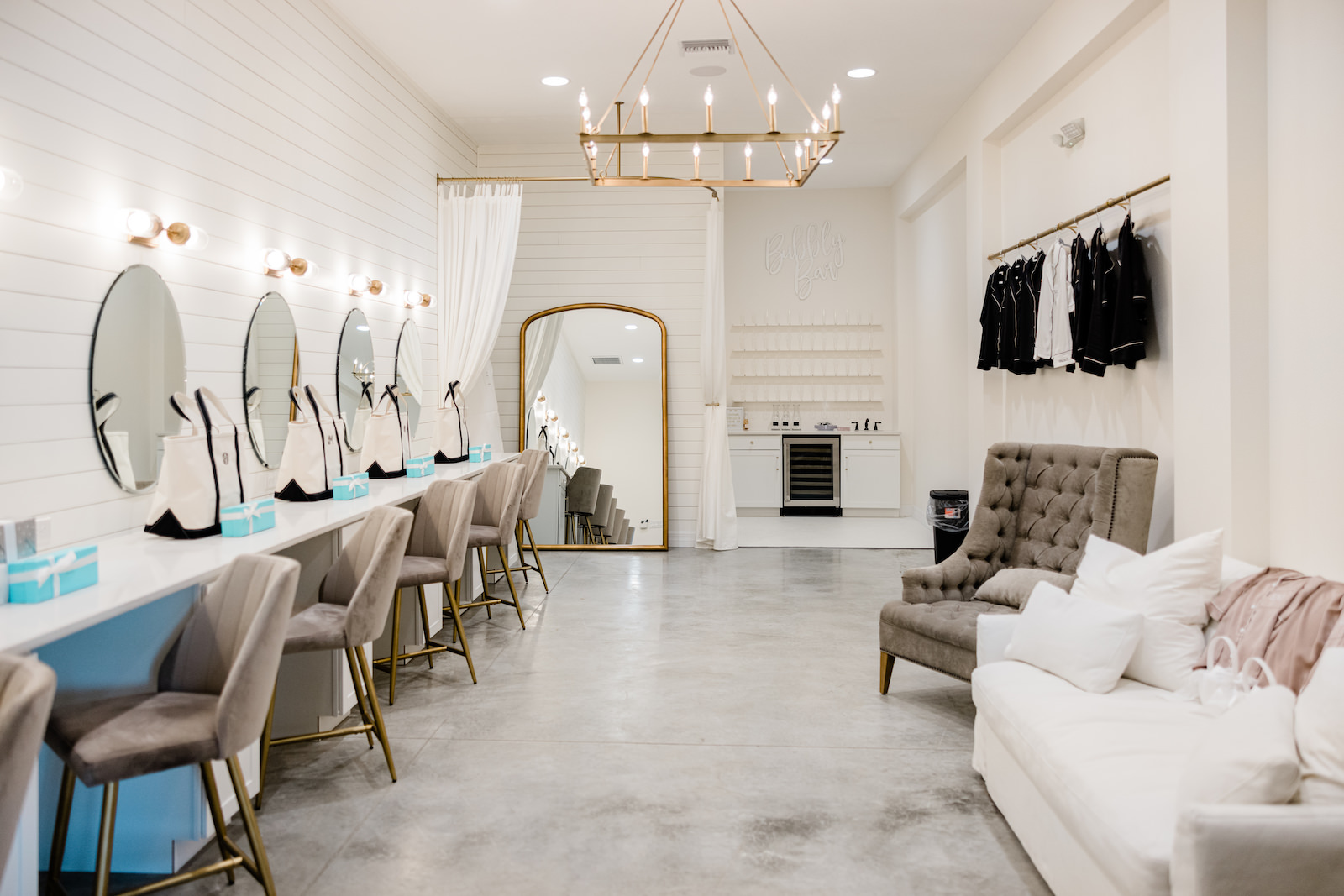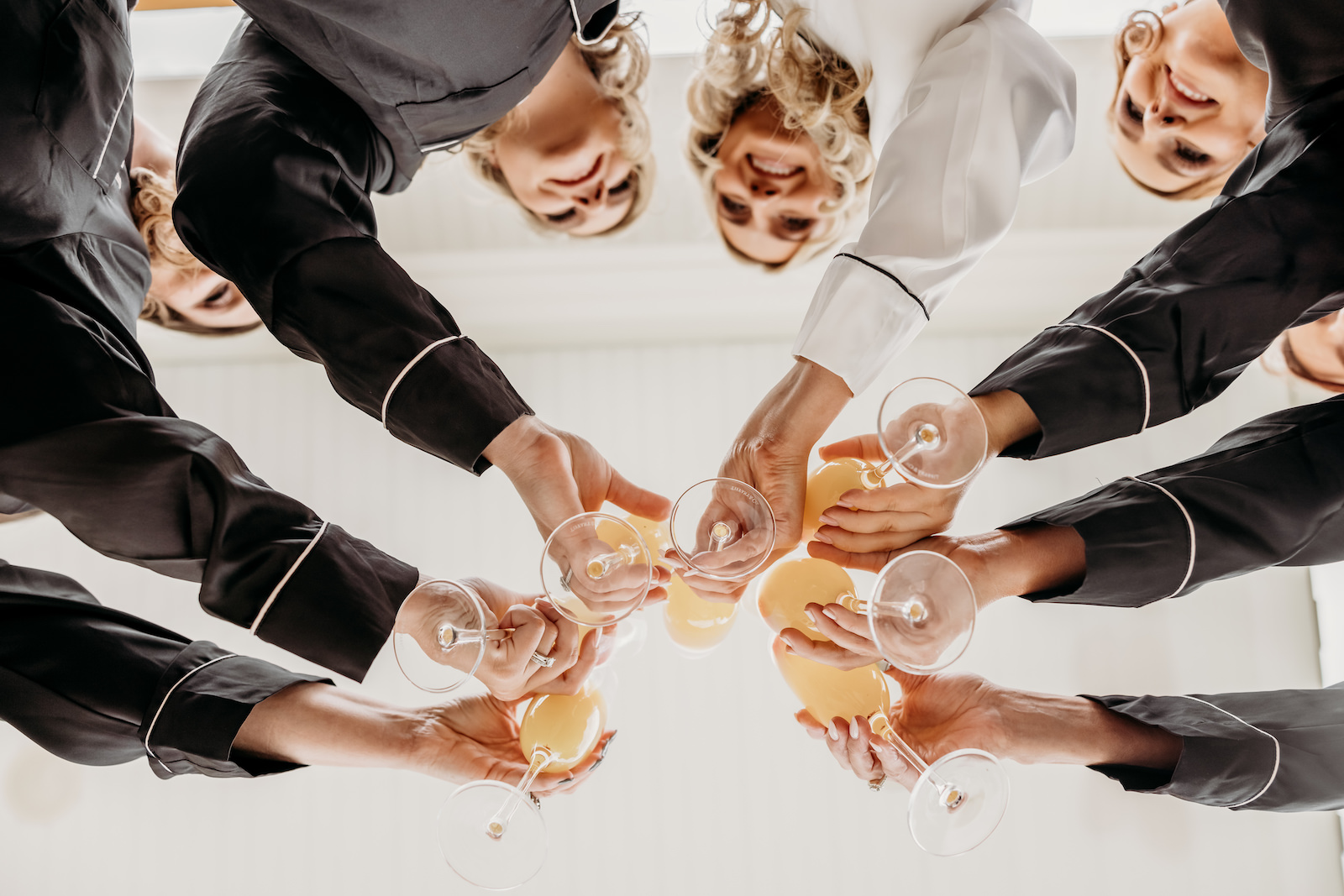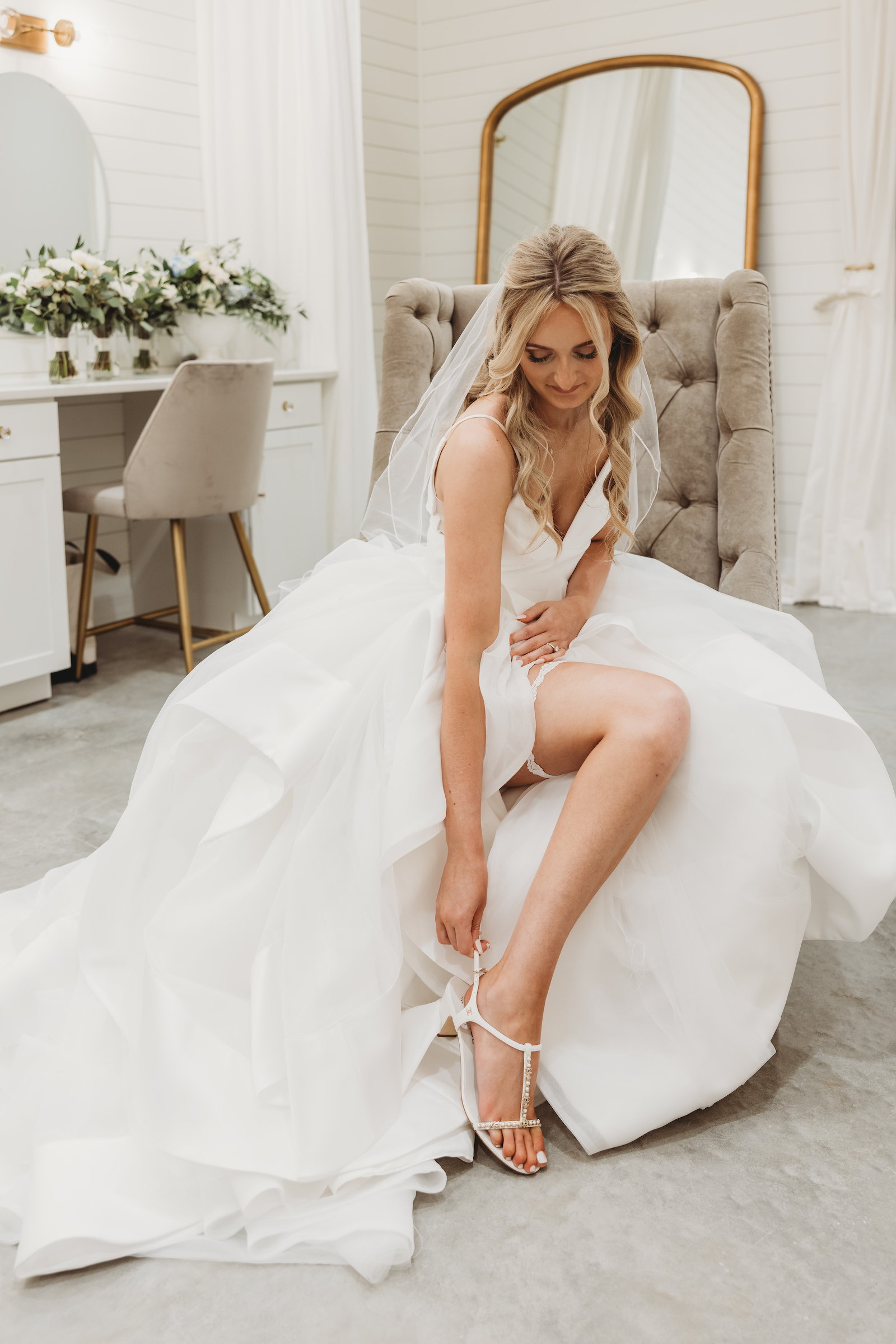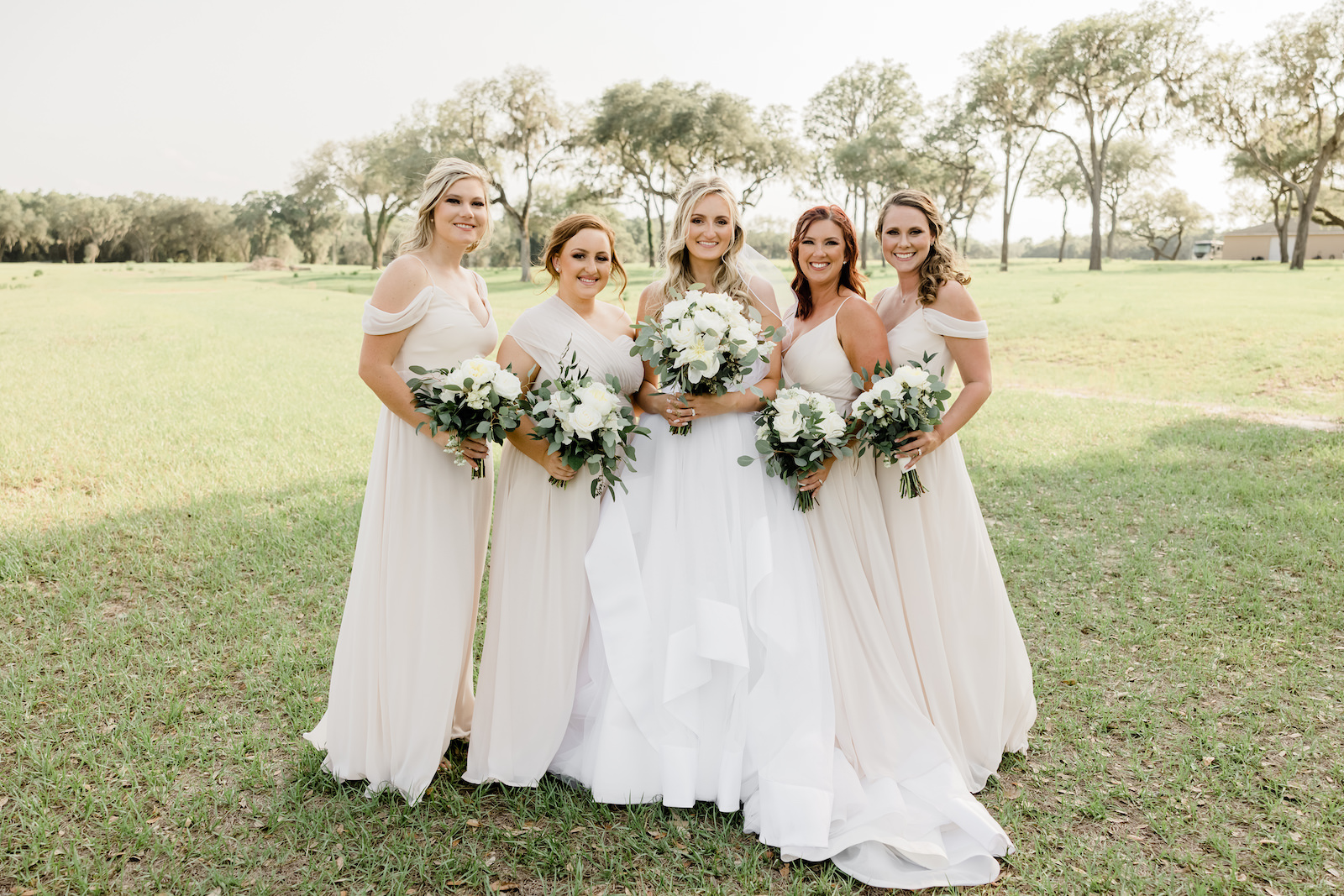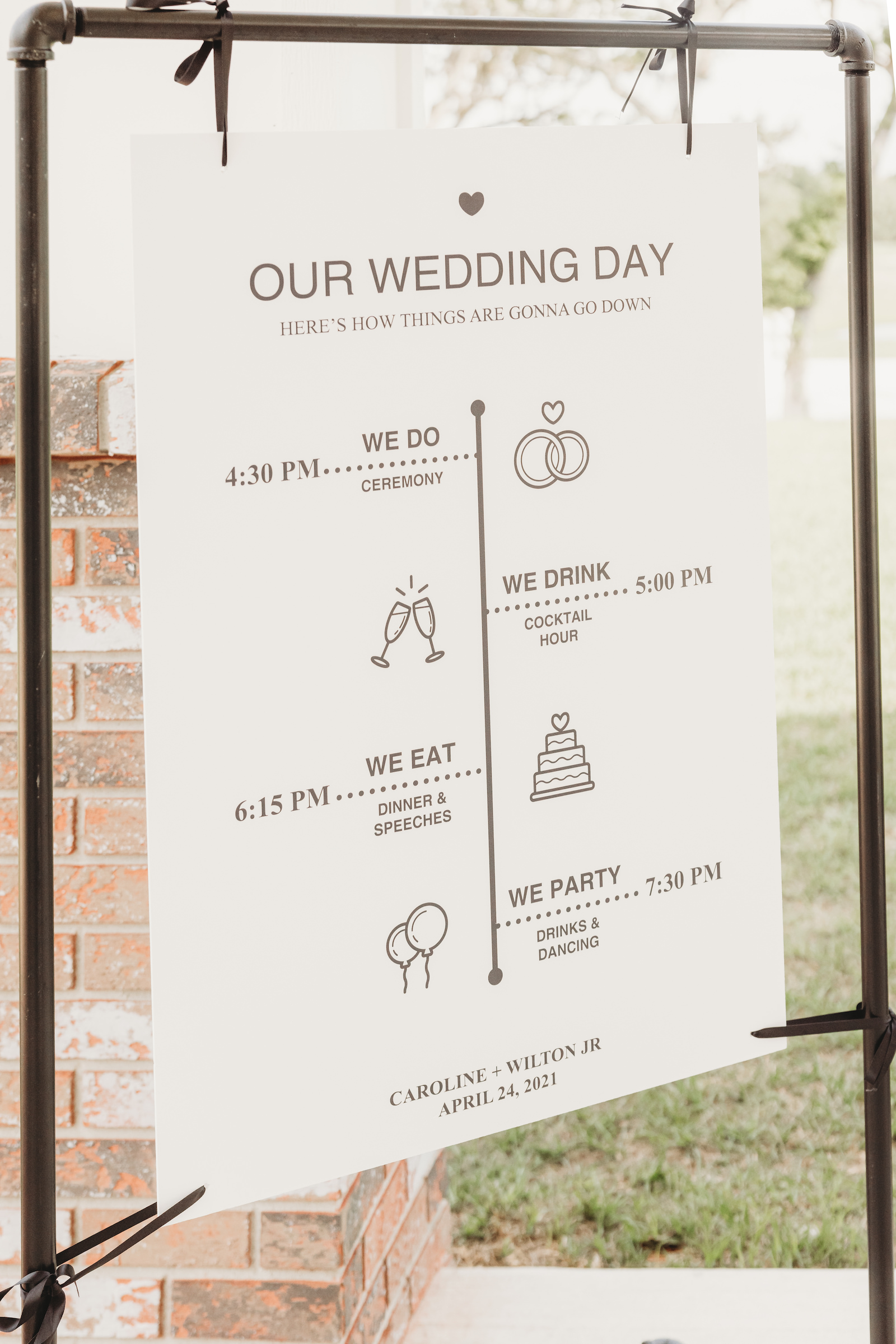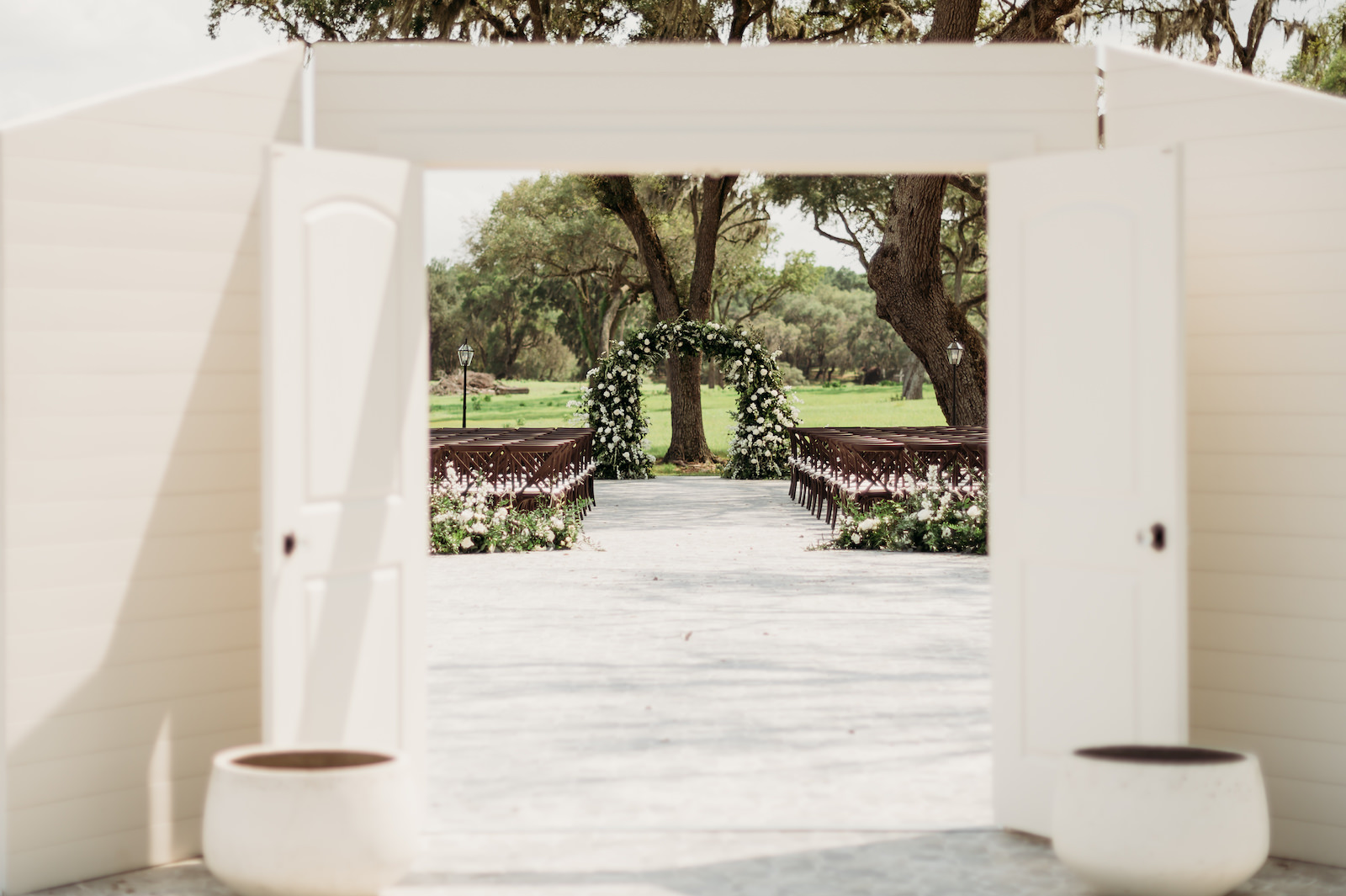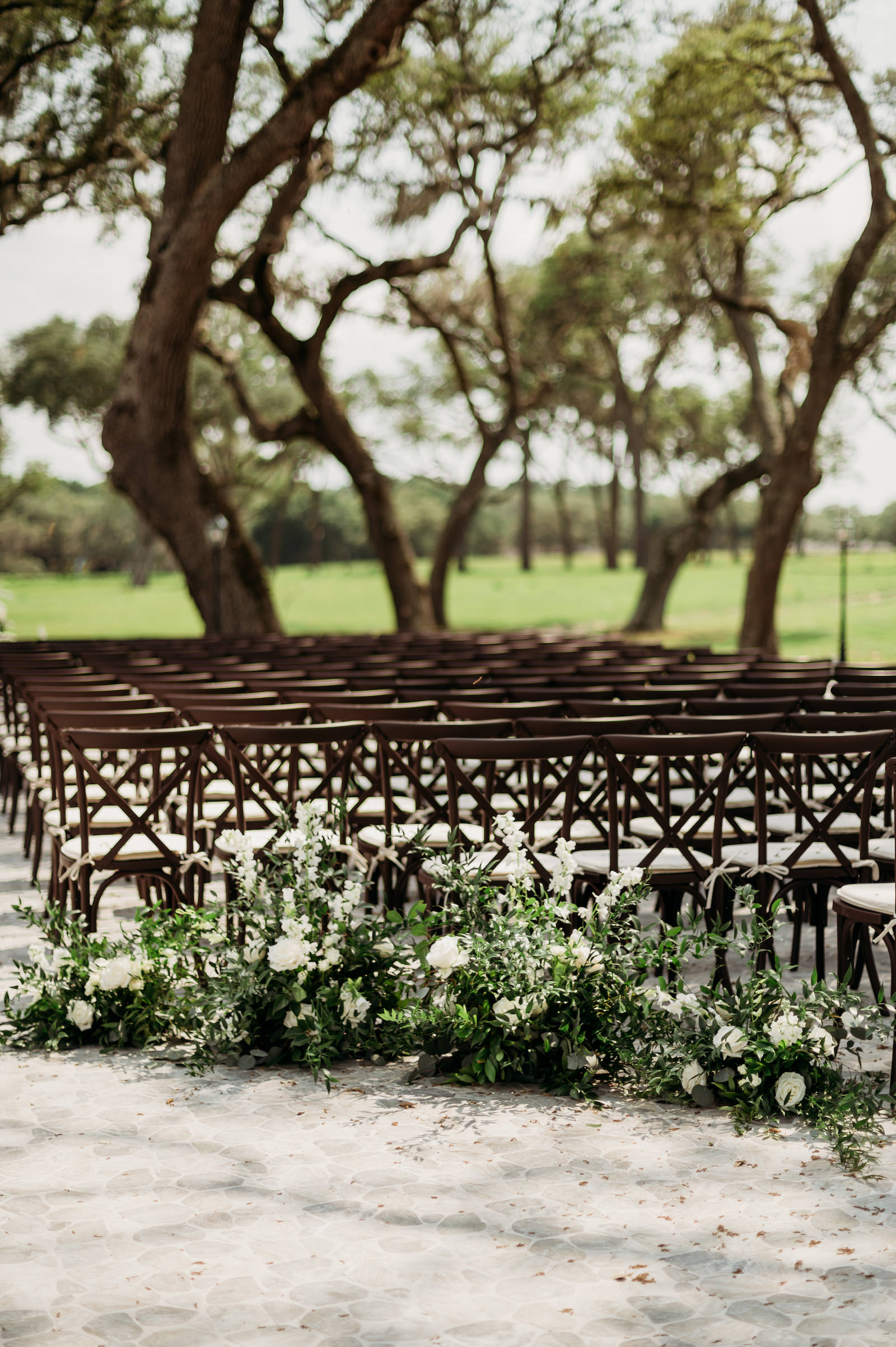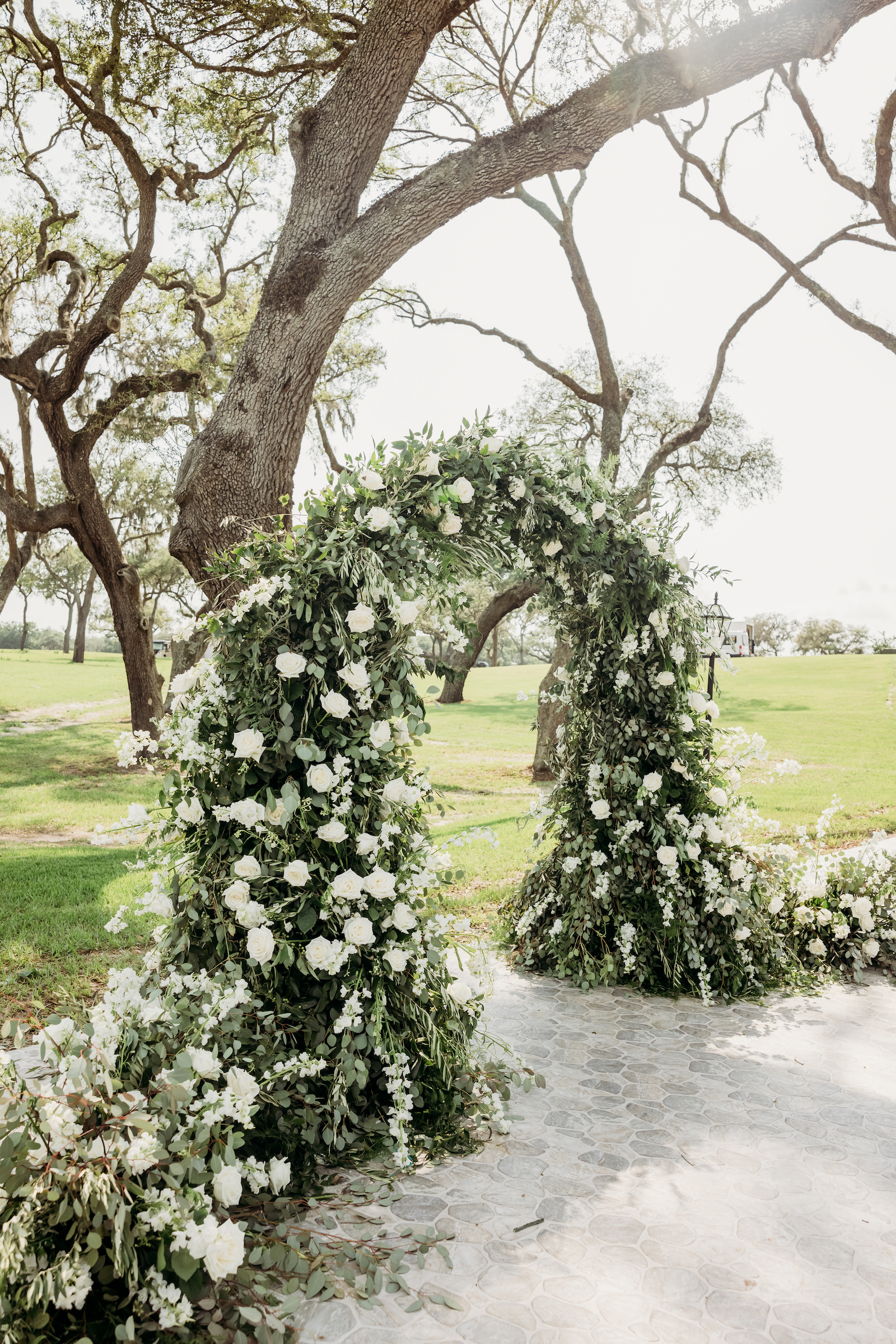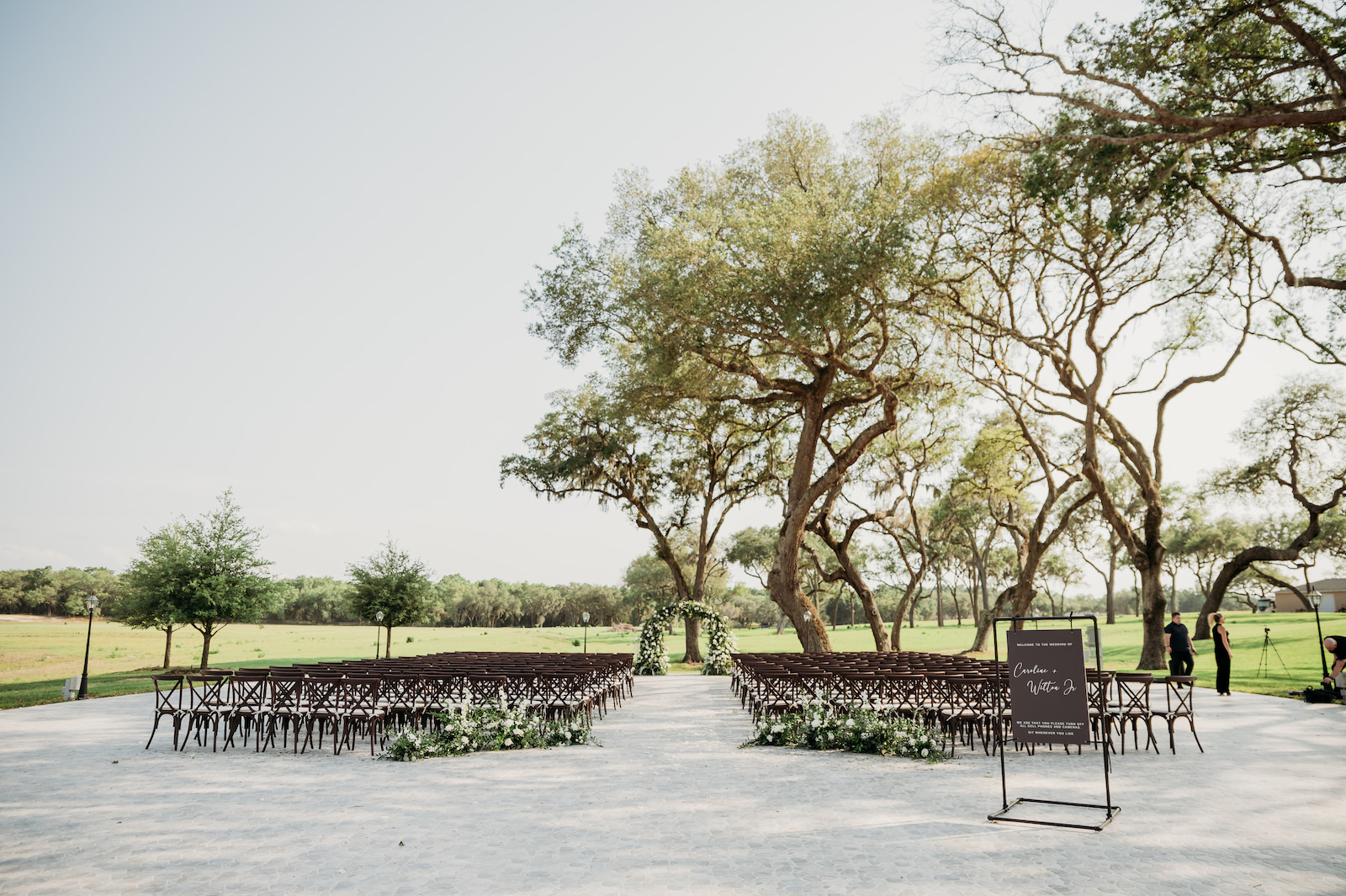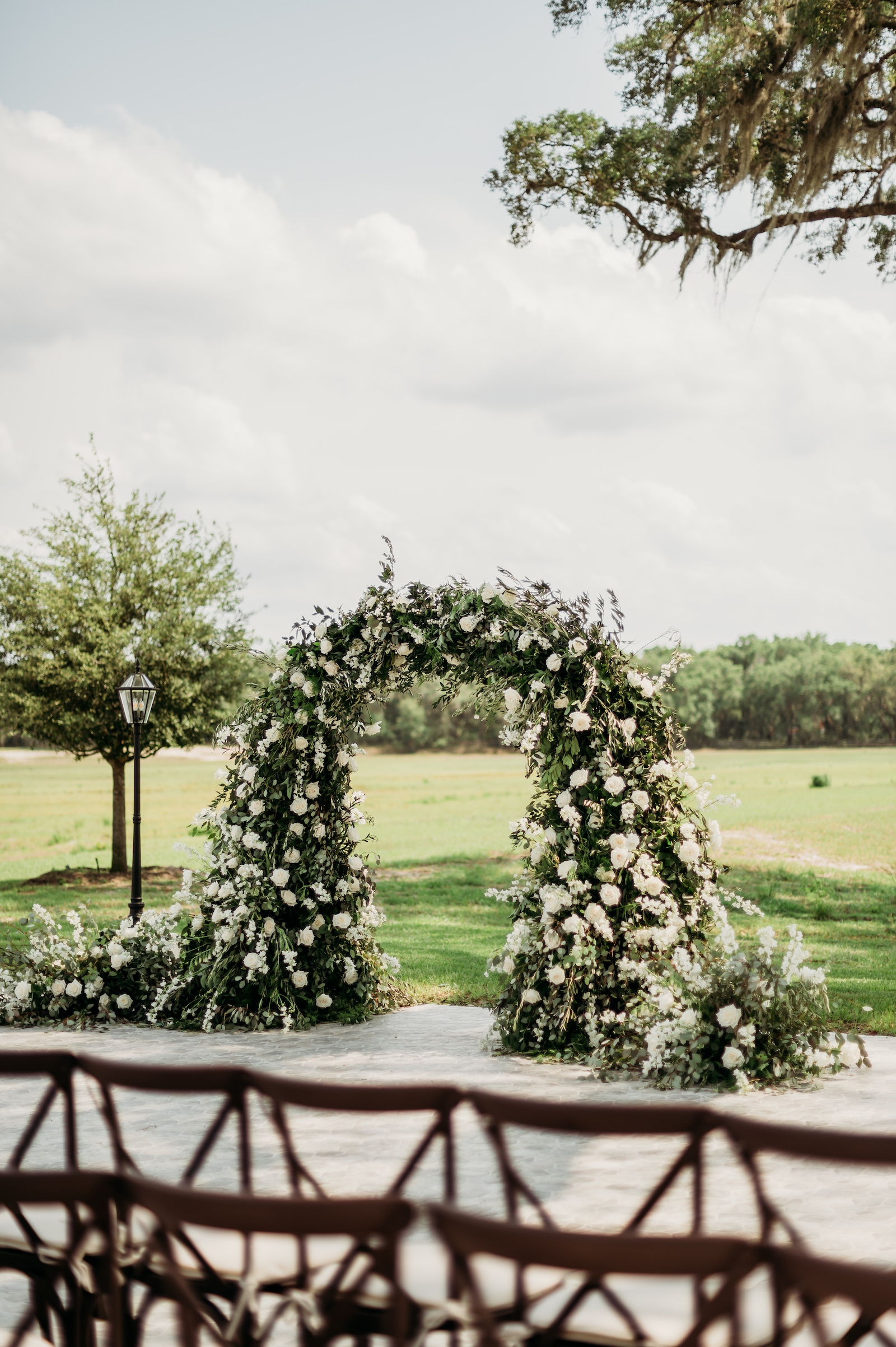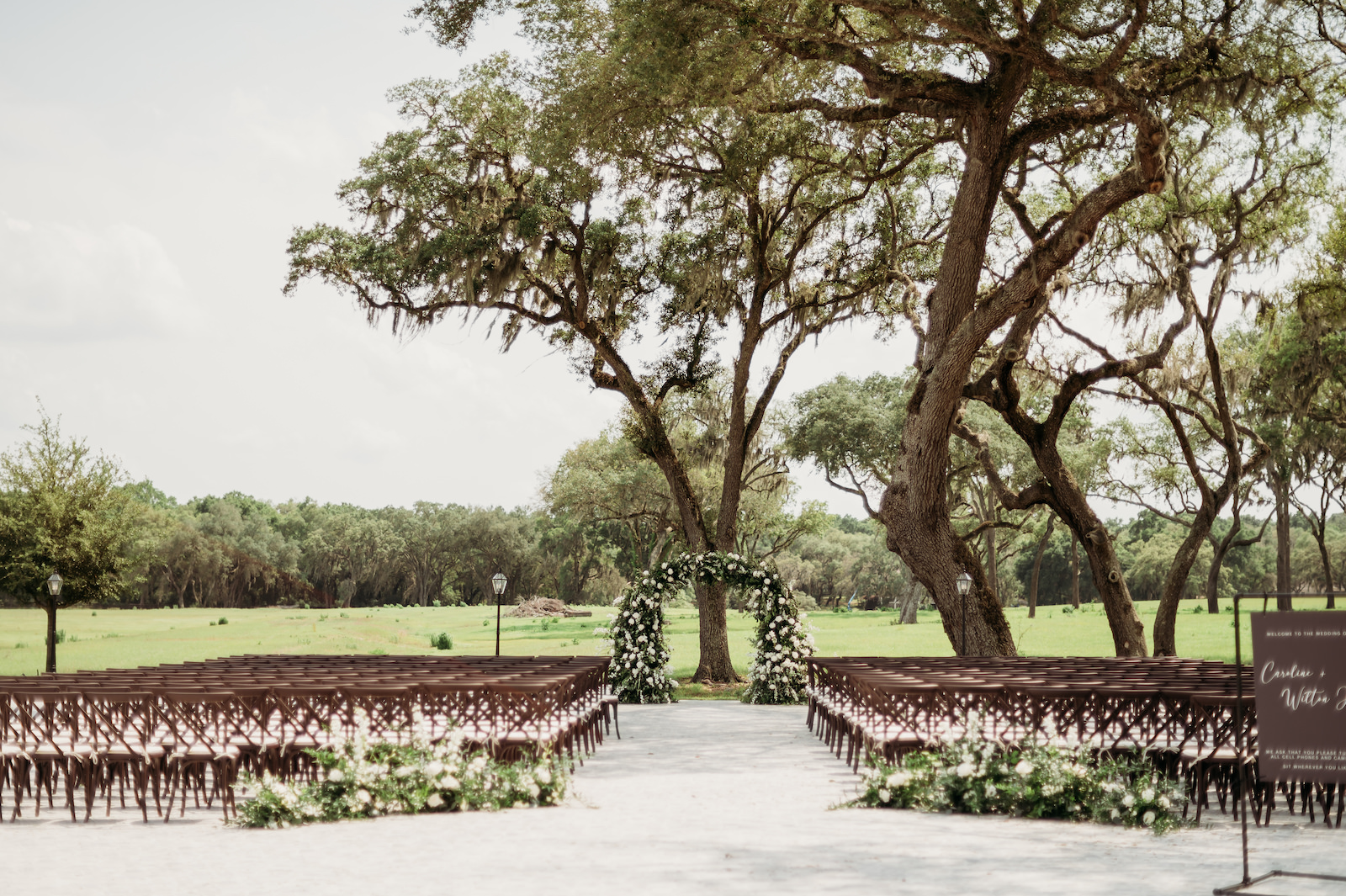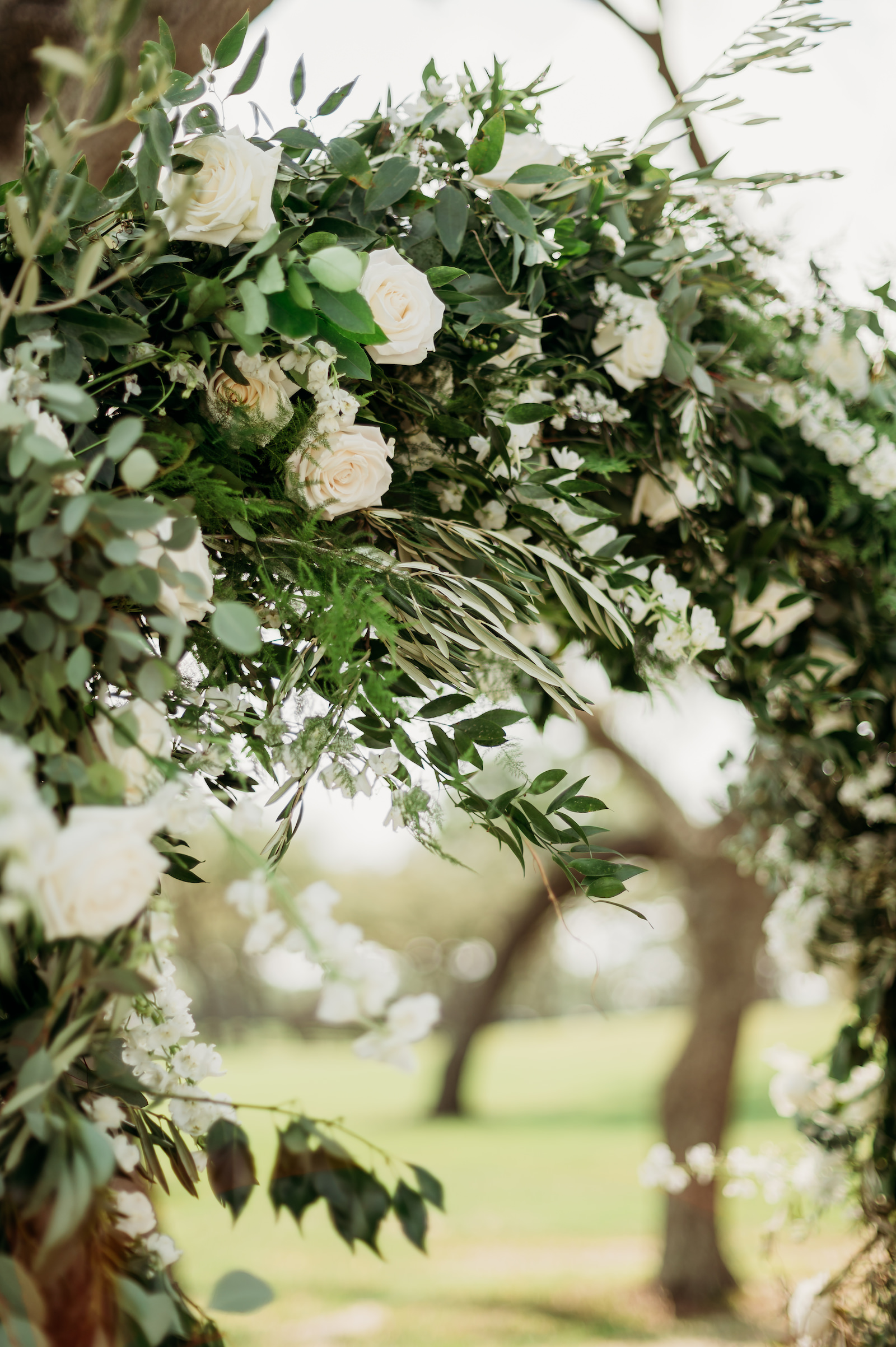 The Proposal:
Every year we all get together and take Christmas card photos with Wilton's family in early November. We were taking the photos at the venue, and they had invited my parents to come as well. We took some group photos and then broke off to do a couple of photos, which is when Wilton got on one knee and proposed! I absolutely loved this because it was a private and intimate moment, but we also got great photos since the photographer was there! After he proposed, we went inside the venue where all our families were waiting with champagne to celebrate!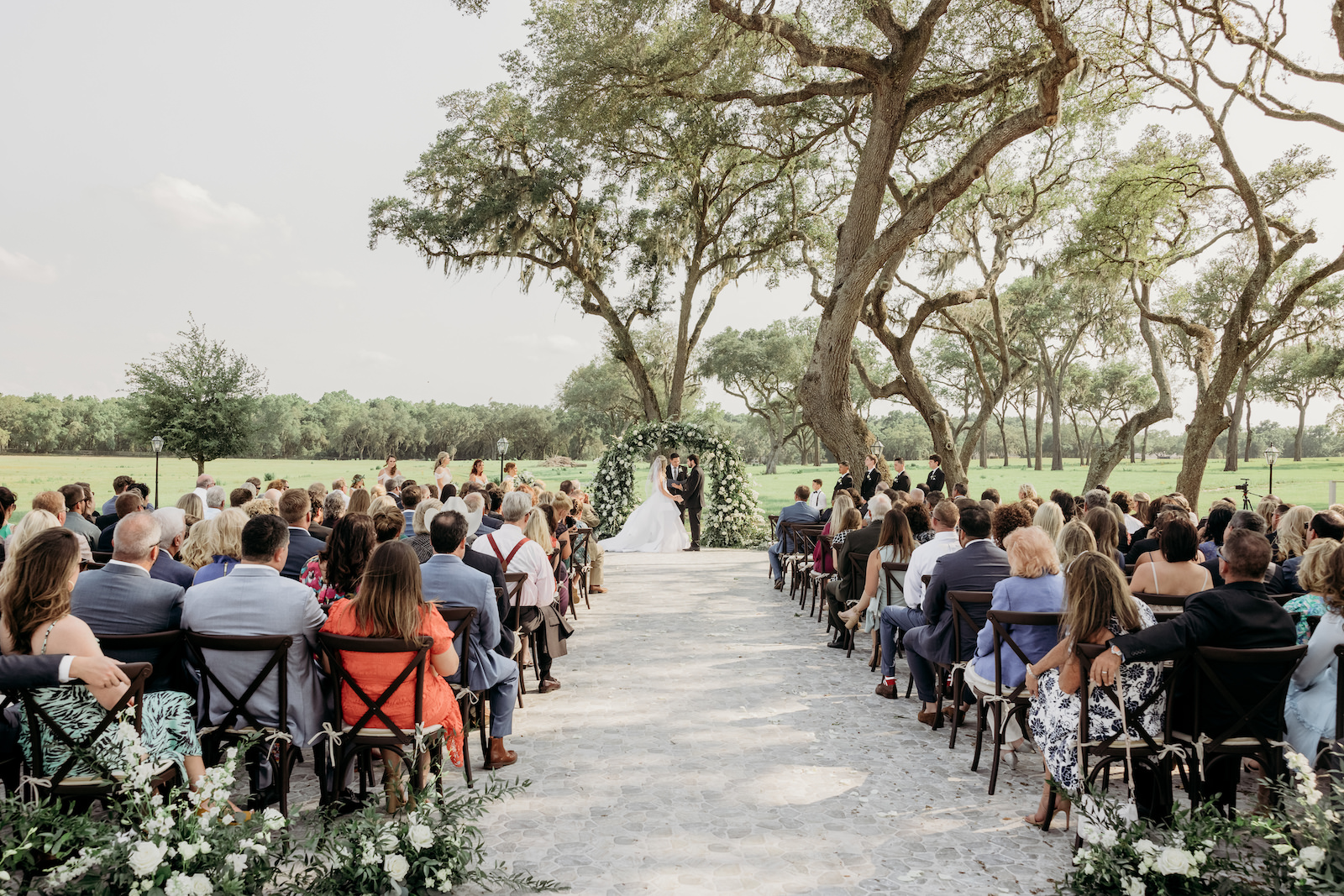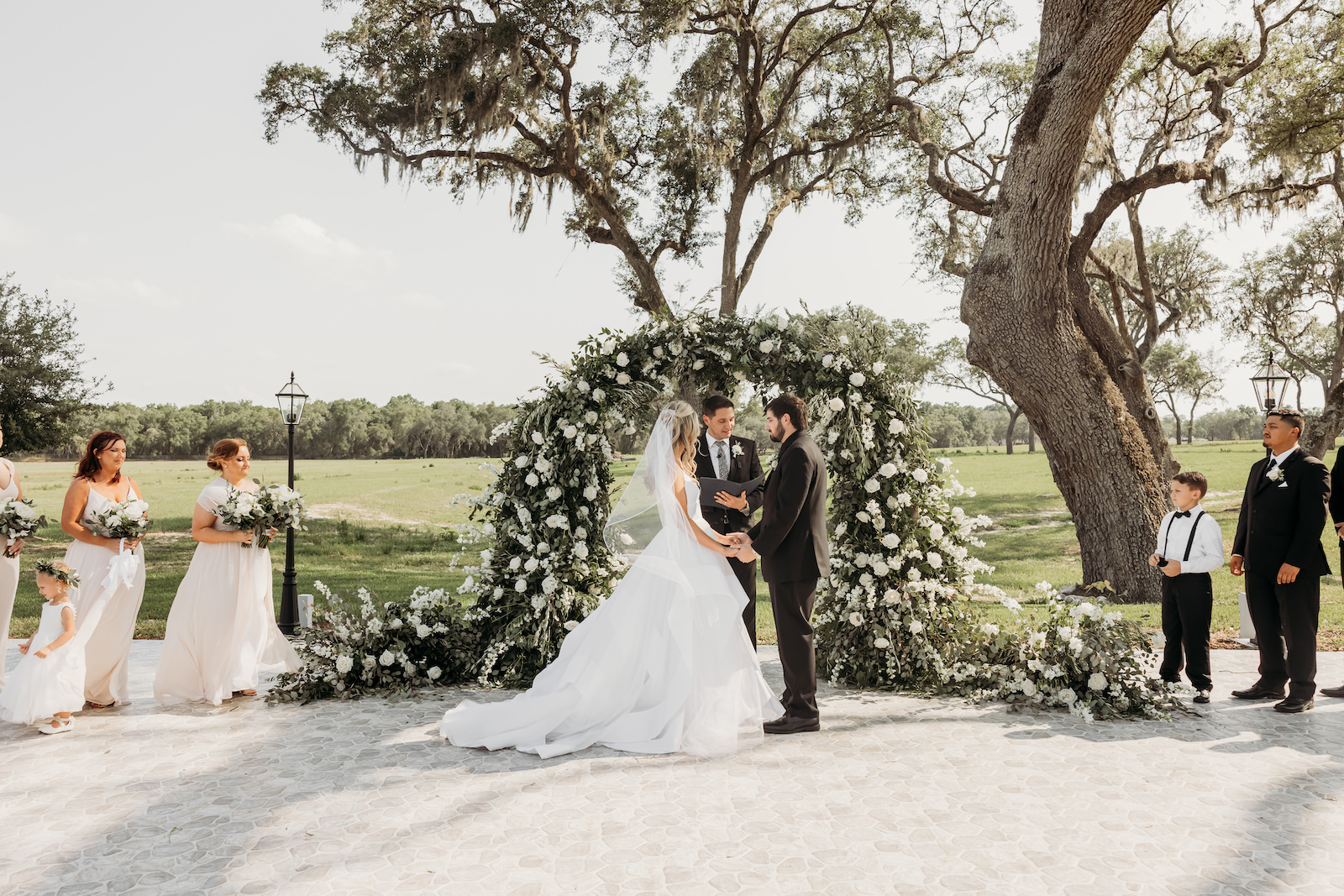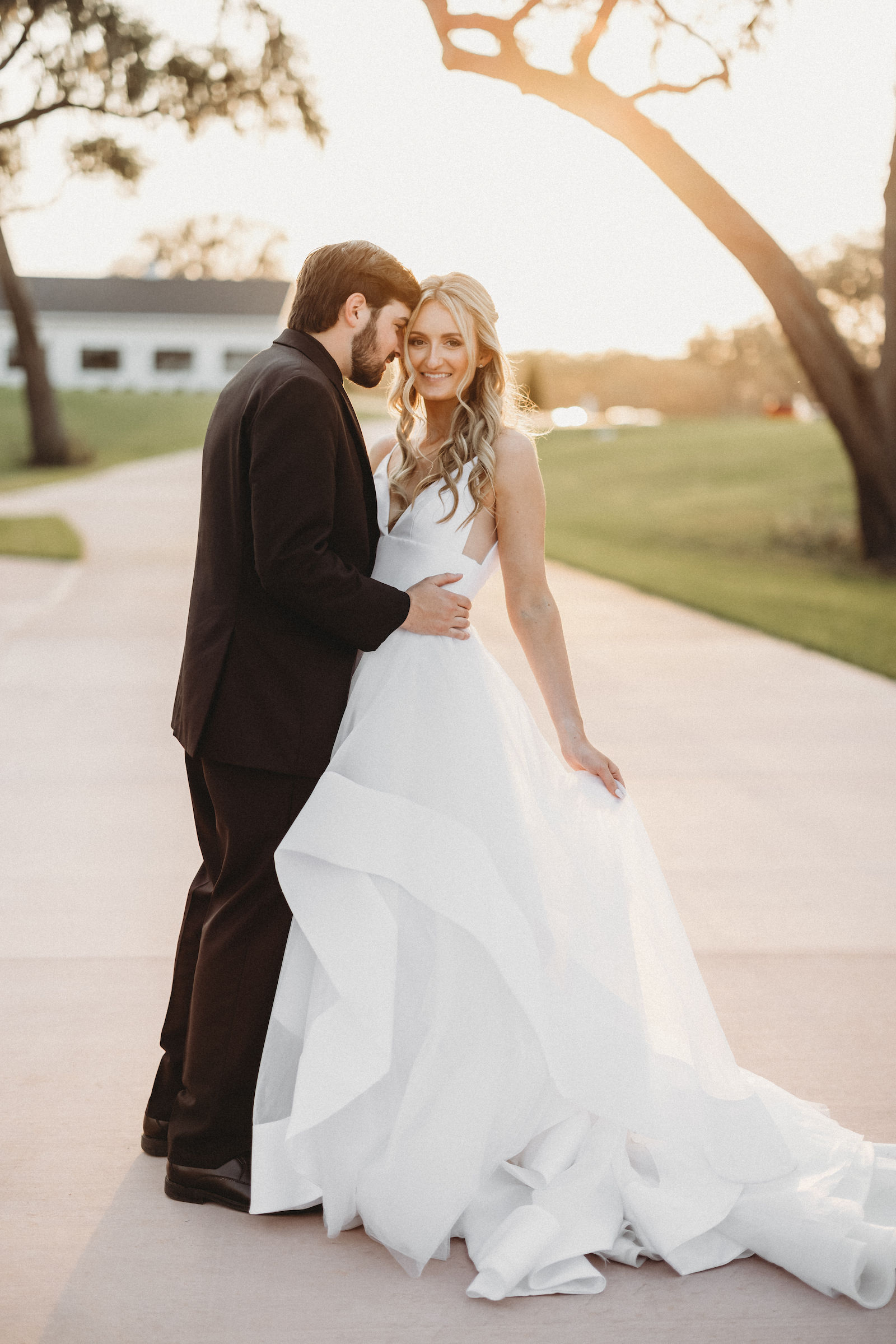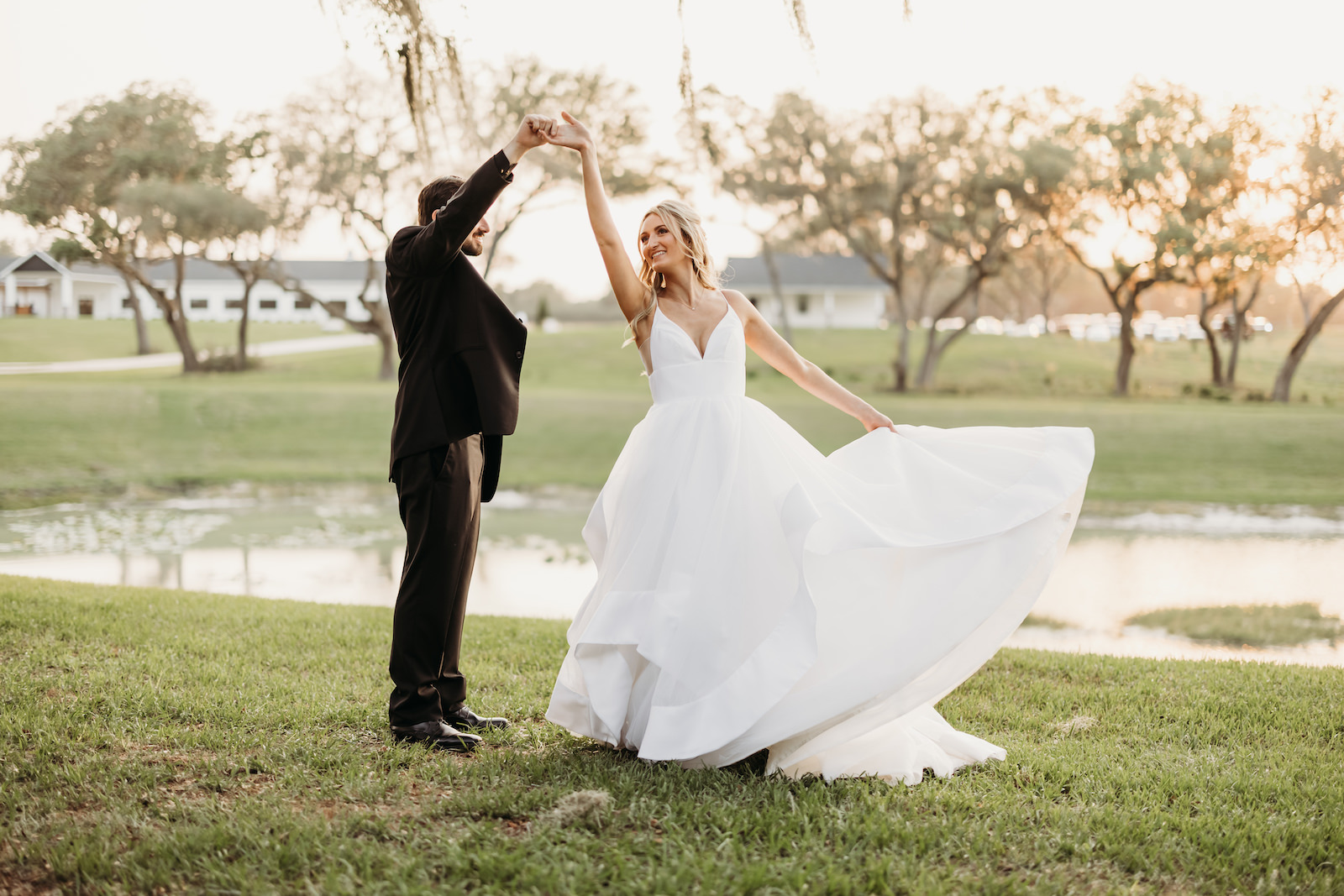 Where did you spend your honeymoon?
Since we own the venue, we did not go too far because we had a wedding the next weekend, but we did get to spend two nights at the Don CeSar!
Where did you host your bachelorette party?
Cocoa Beach! I chose this location because I did not want to do anything crazy, so this seemed like somewhere fun to go without having to get on a plane. We had a really fun, low-key weekend, which is exactly what I wanted!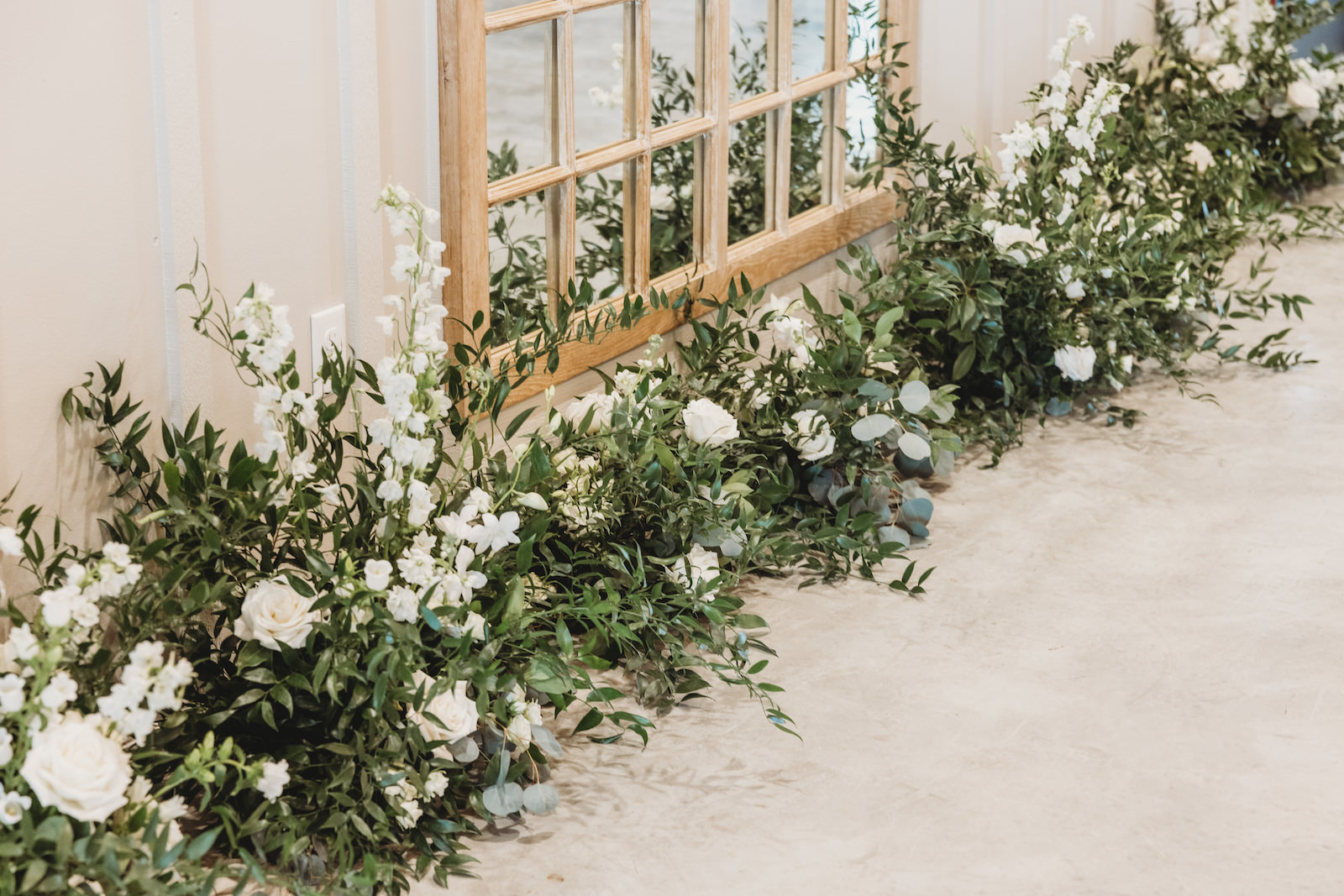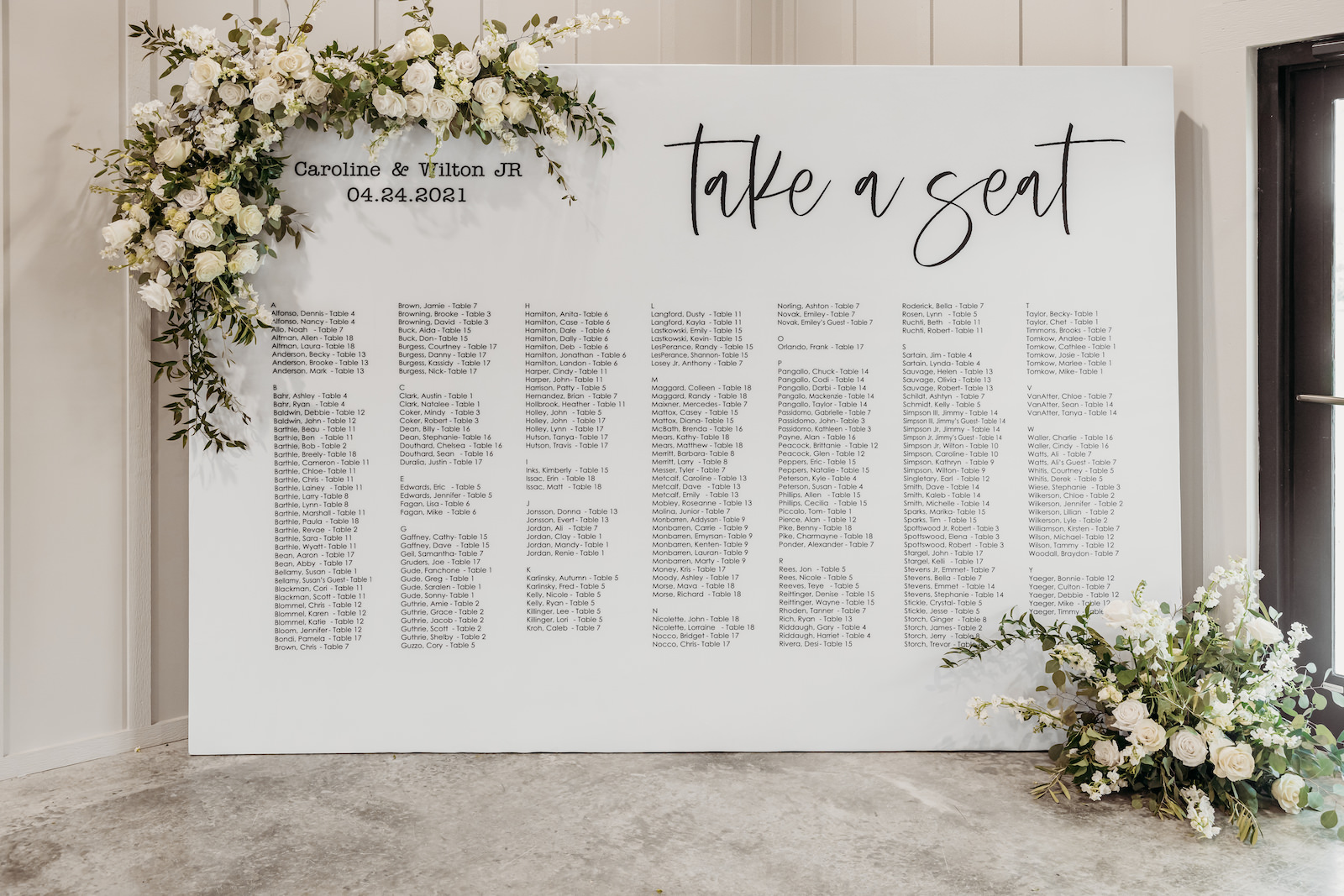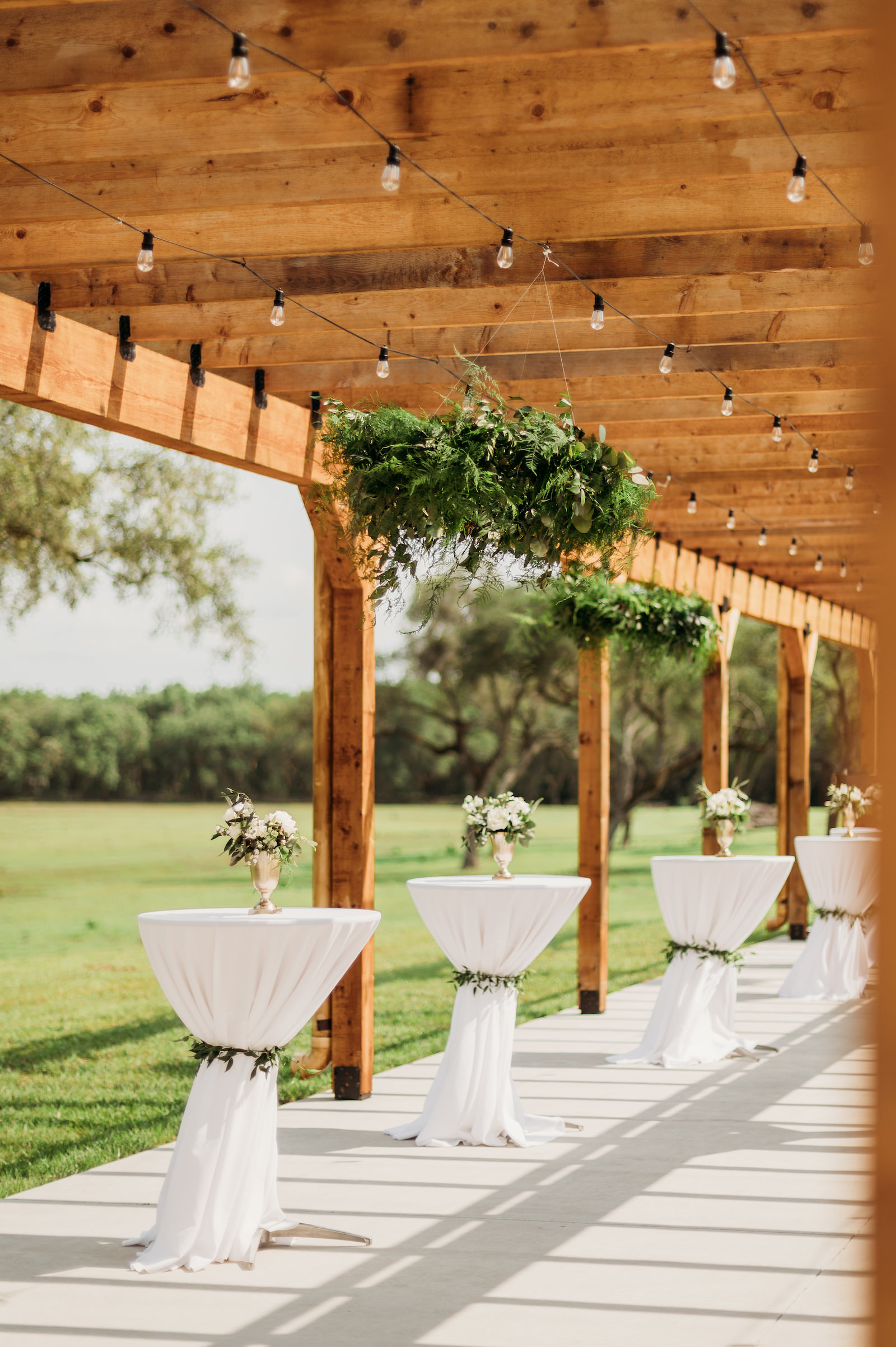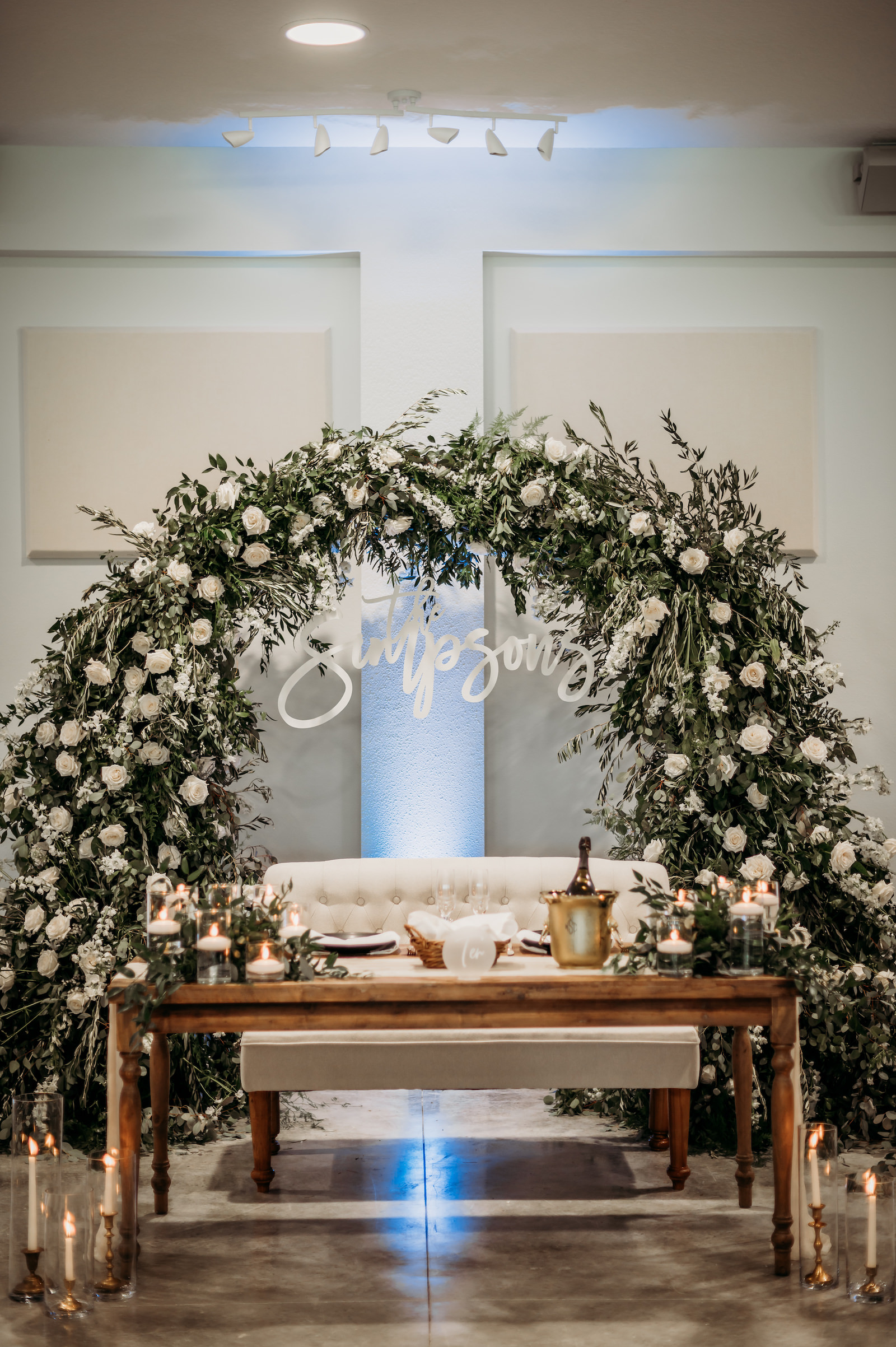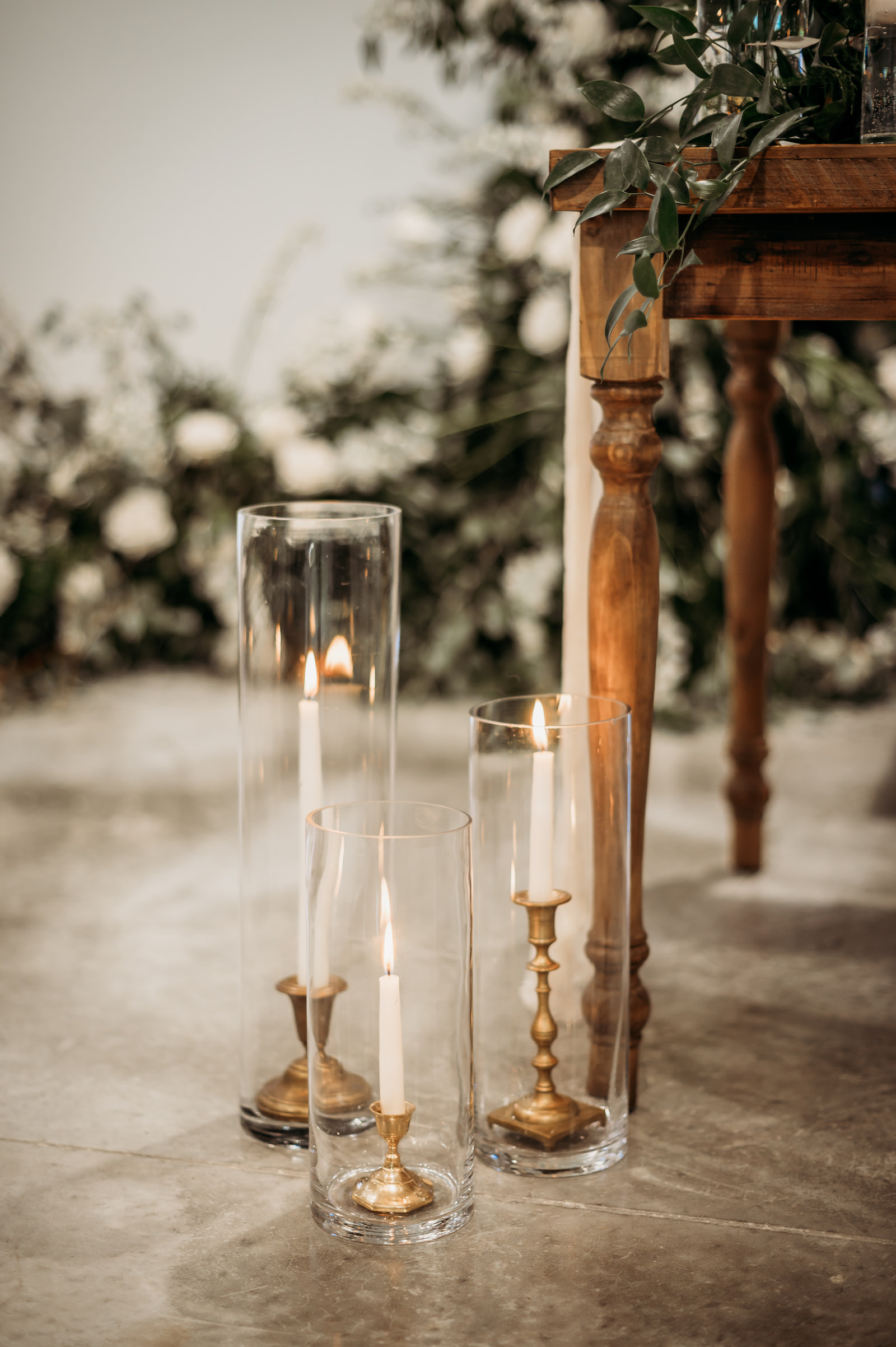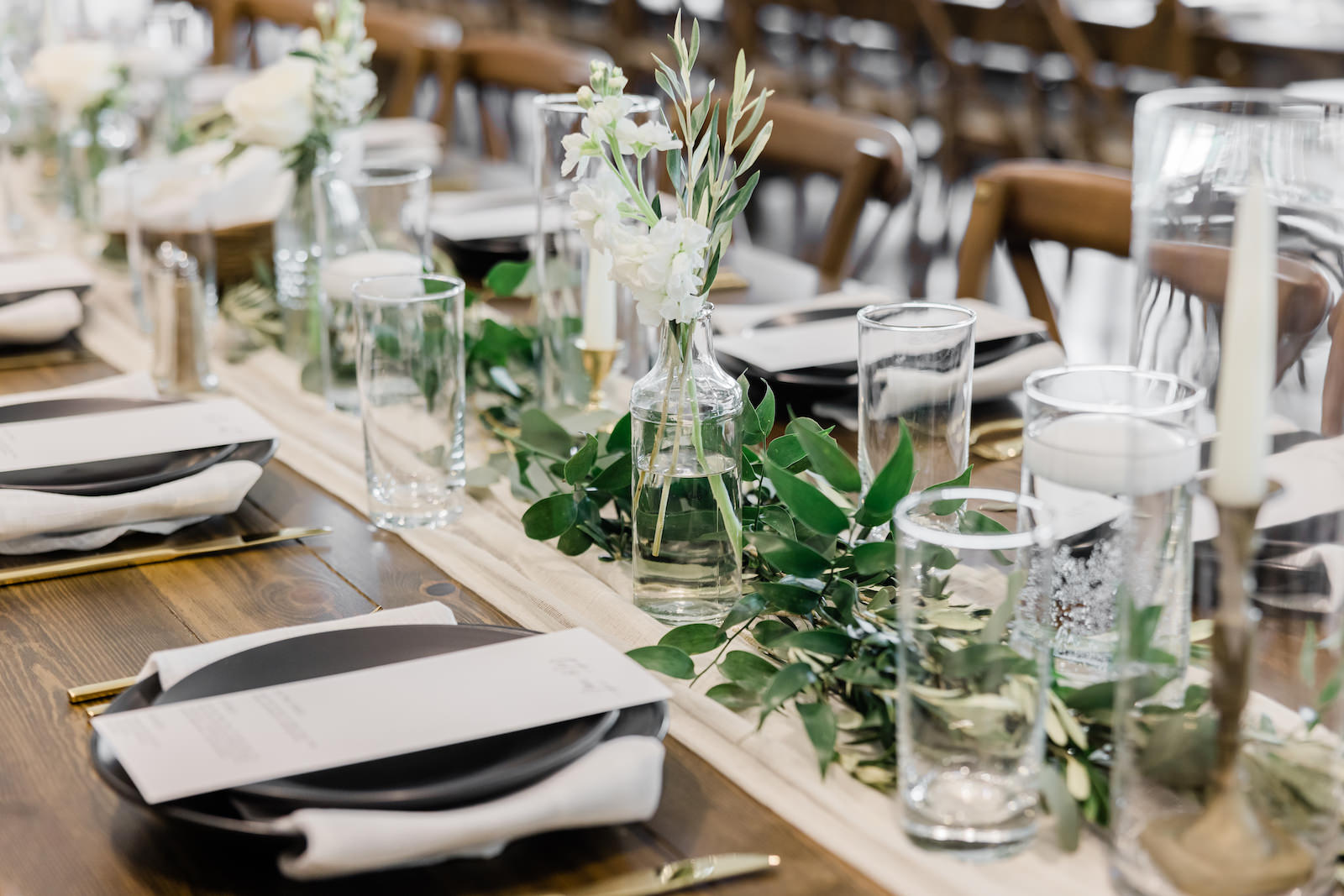 How would you describe your theme/wedding design inspiration?
Our wedding could be described as classic. I wanted something timeless, simple, and beautiful that we can look back on years from now and still love.
What were your colors?
Black, white, and champagne. I picked these to go with the classic style and to keep things simple yet elegant!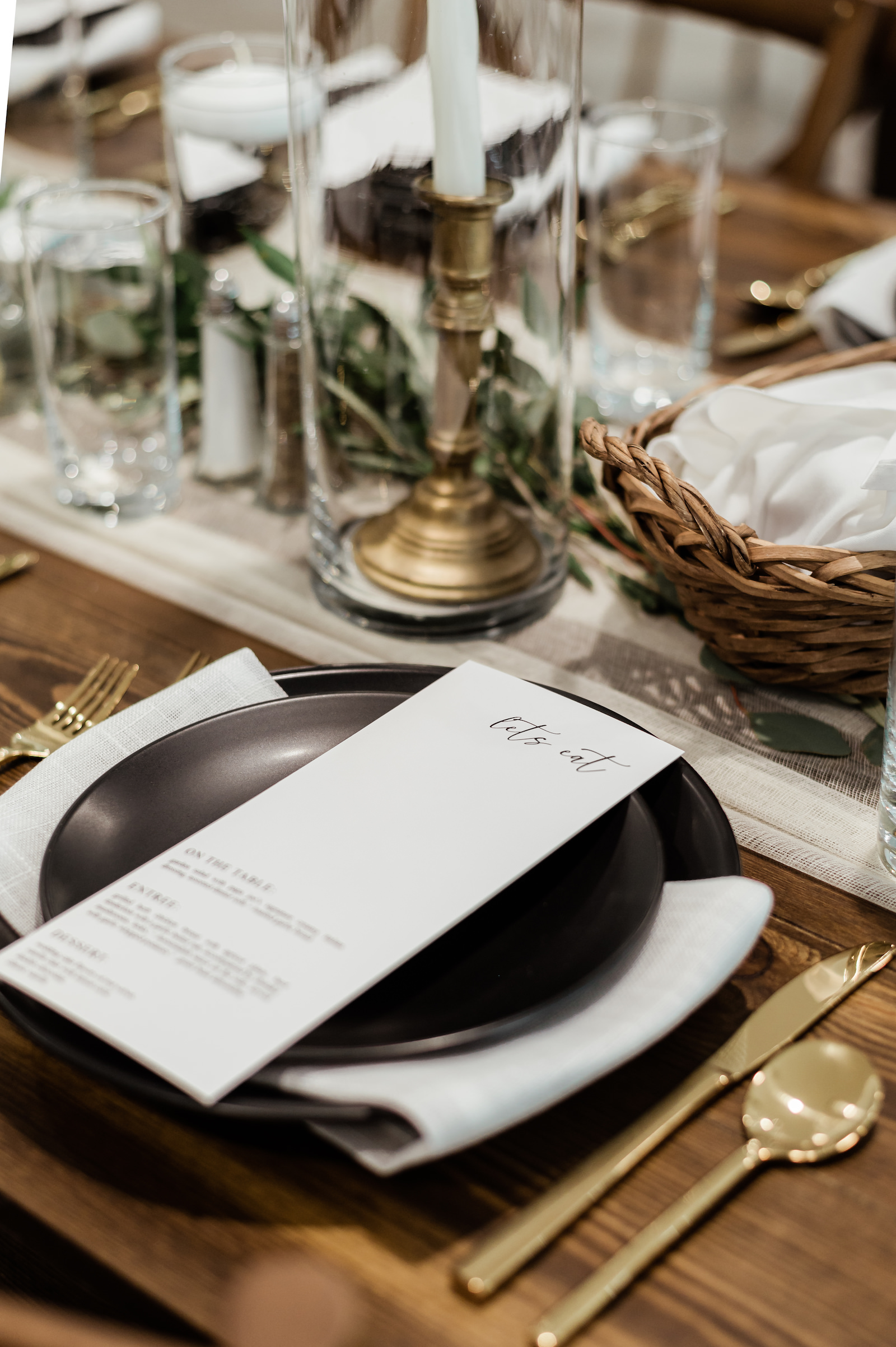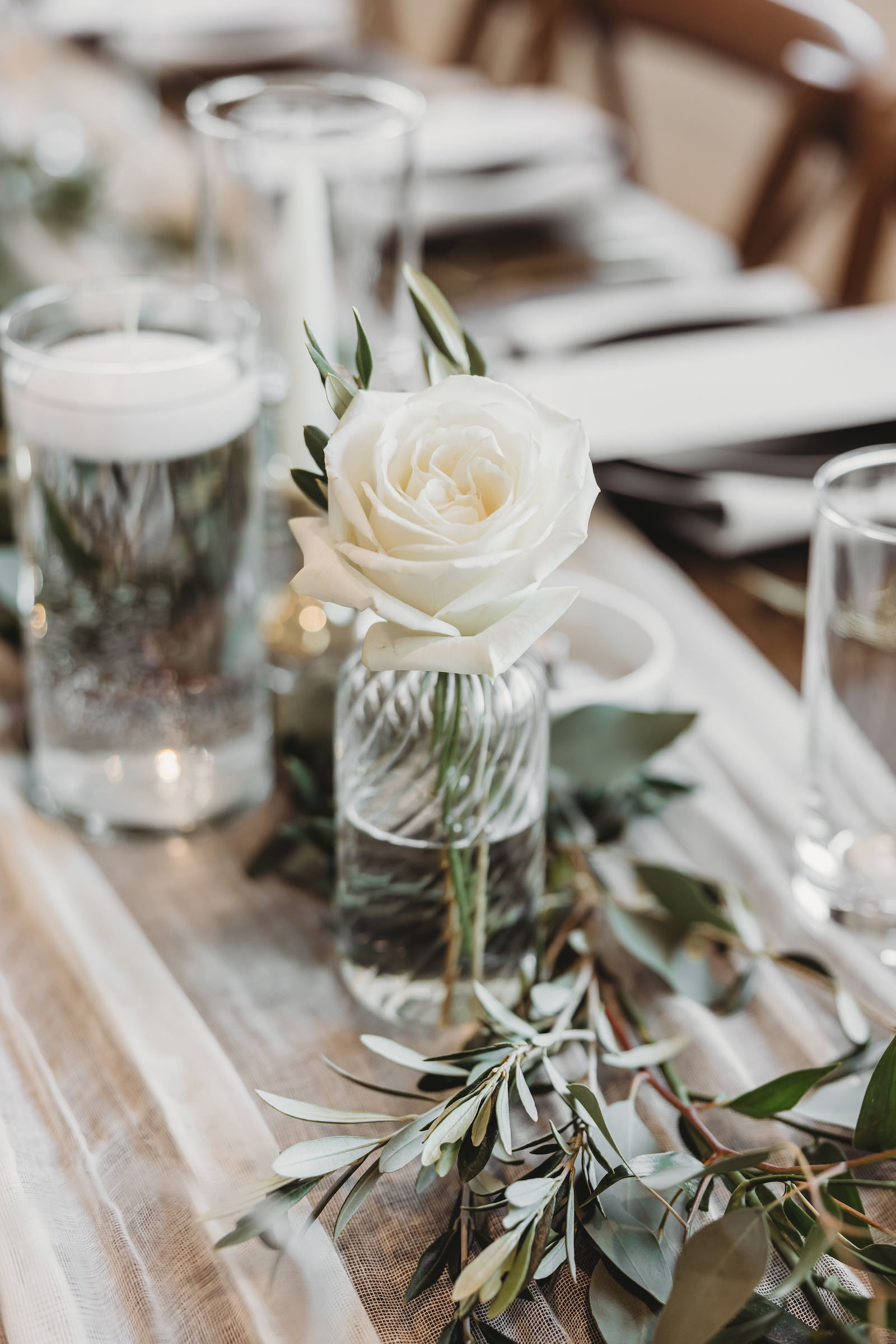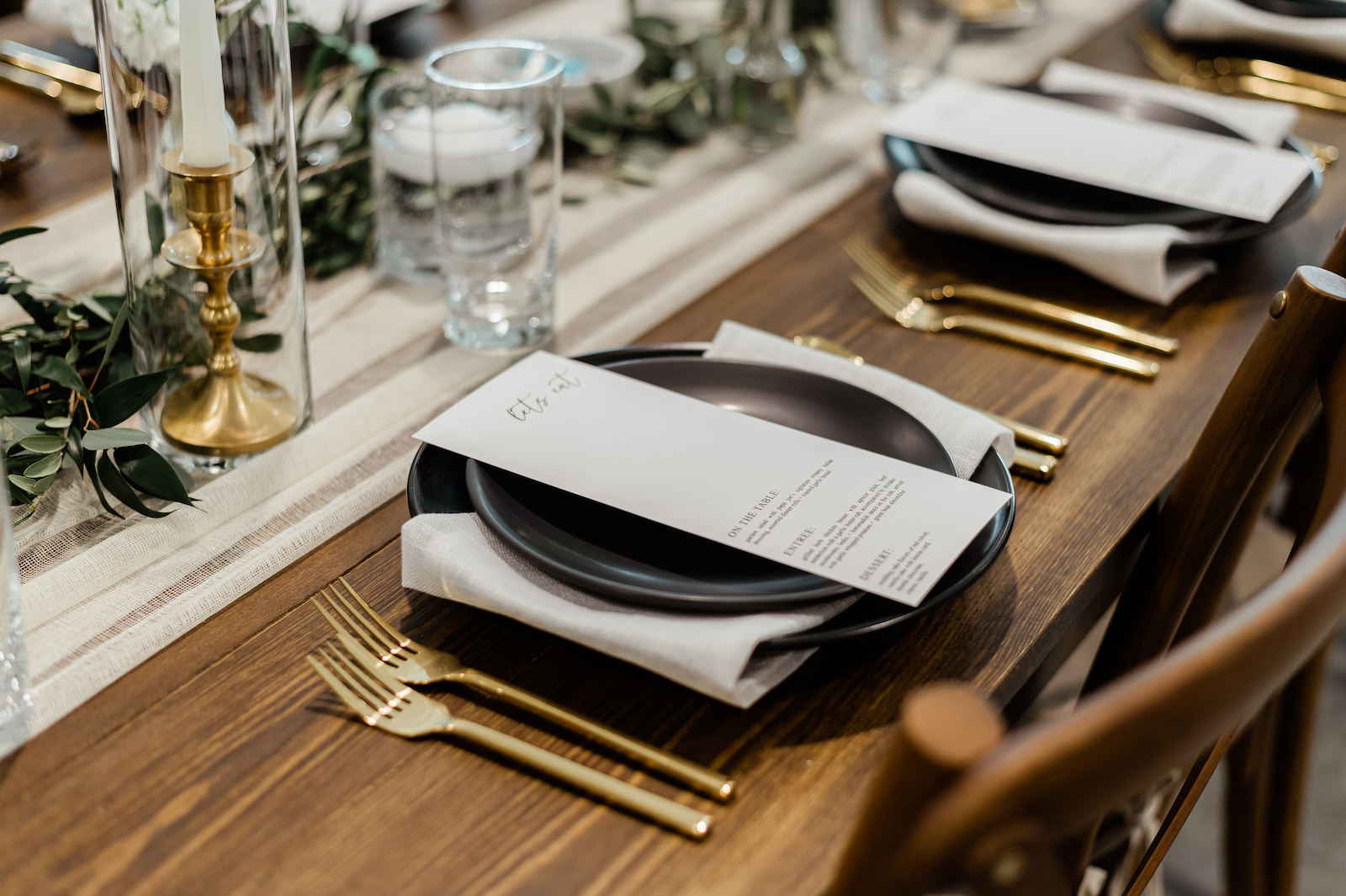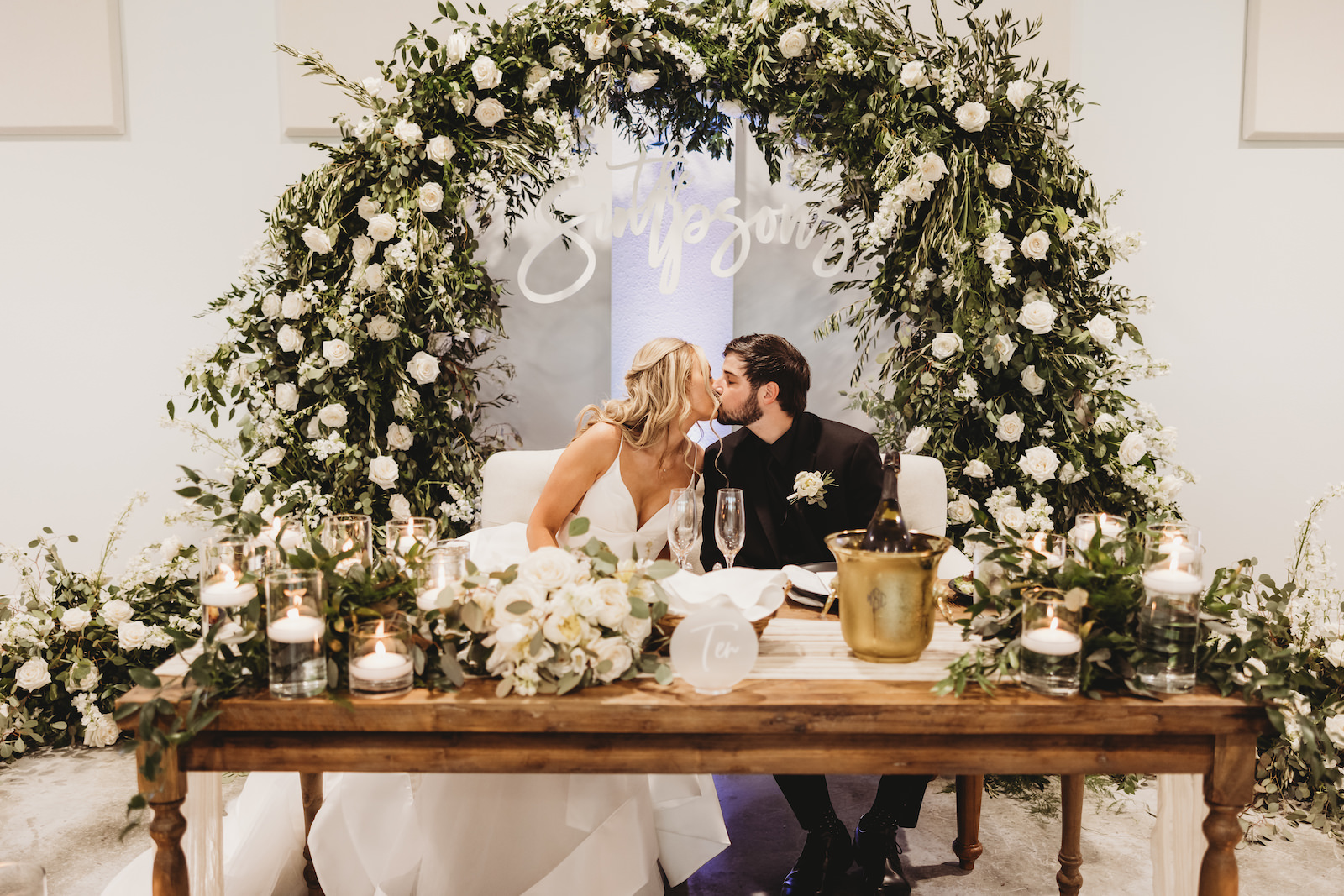 Which vendors really exceeded your expectations?
Our florist went above and beyond to make my floral dreams come true. She is amazing to work with (as a bride and as a venue owner) and makes the whole process so easy and enjoyable.
Our photographers were incredible! They are so great to work with and make being in front of the camera stress-free and fun. Our photos turned out even better than we hoped, and we still watch our wedding video all the time!
Our DJ played the best music all night! Every single person at our wedding was up dancing and having the best time.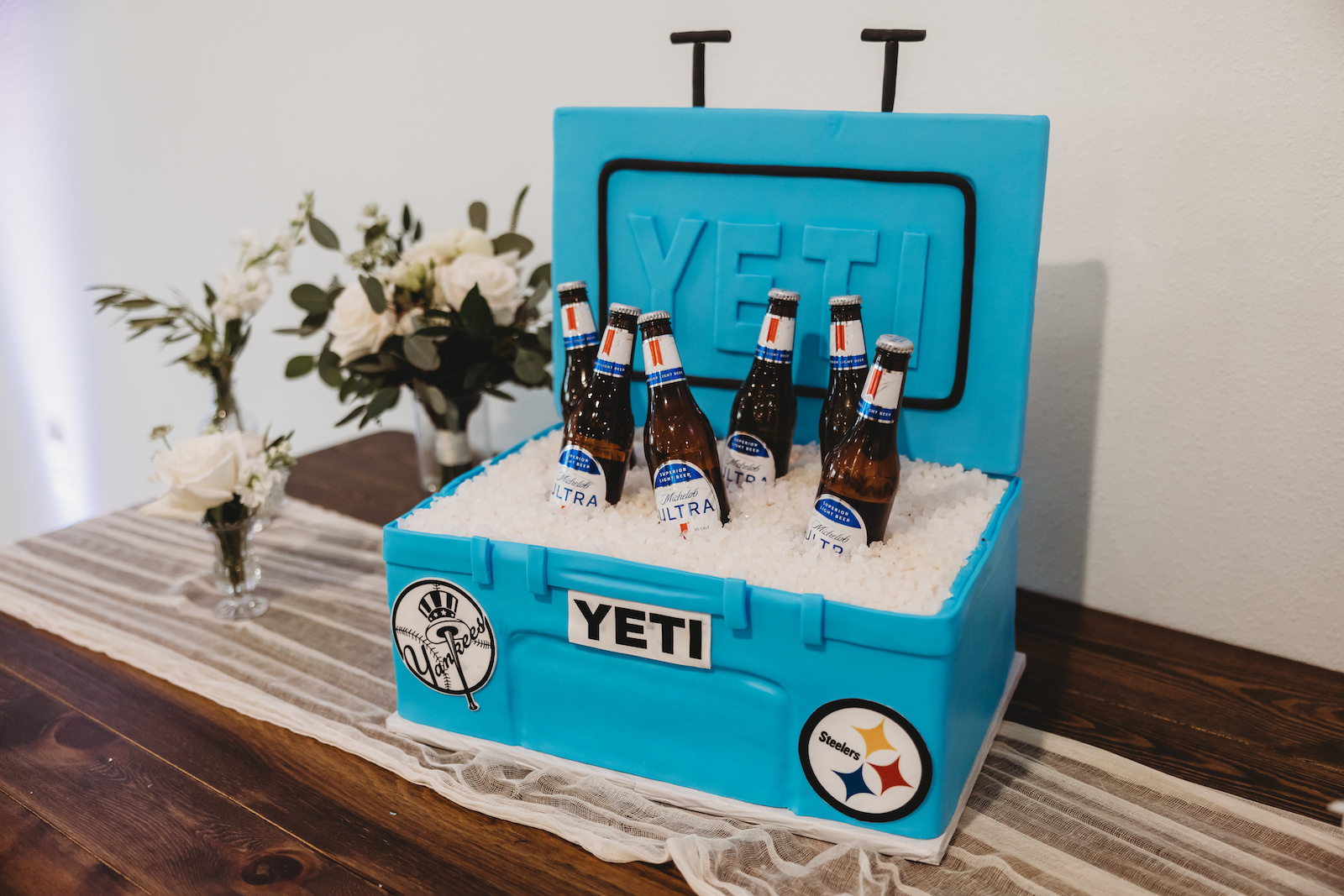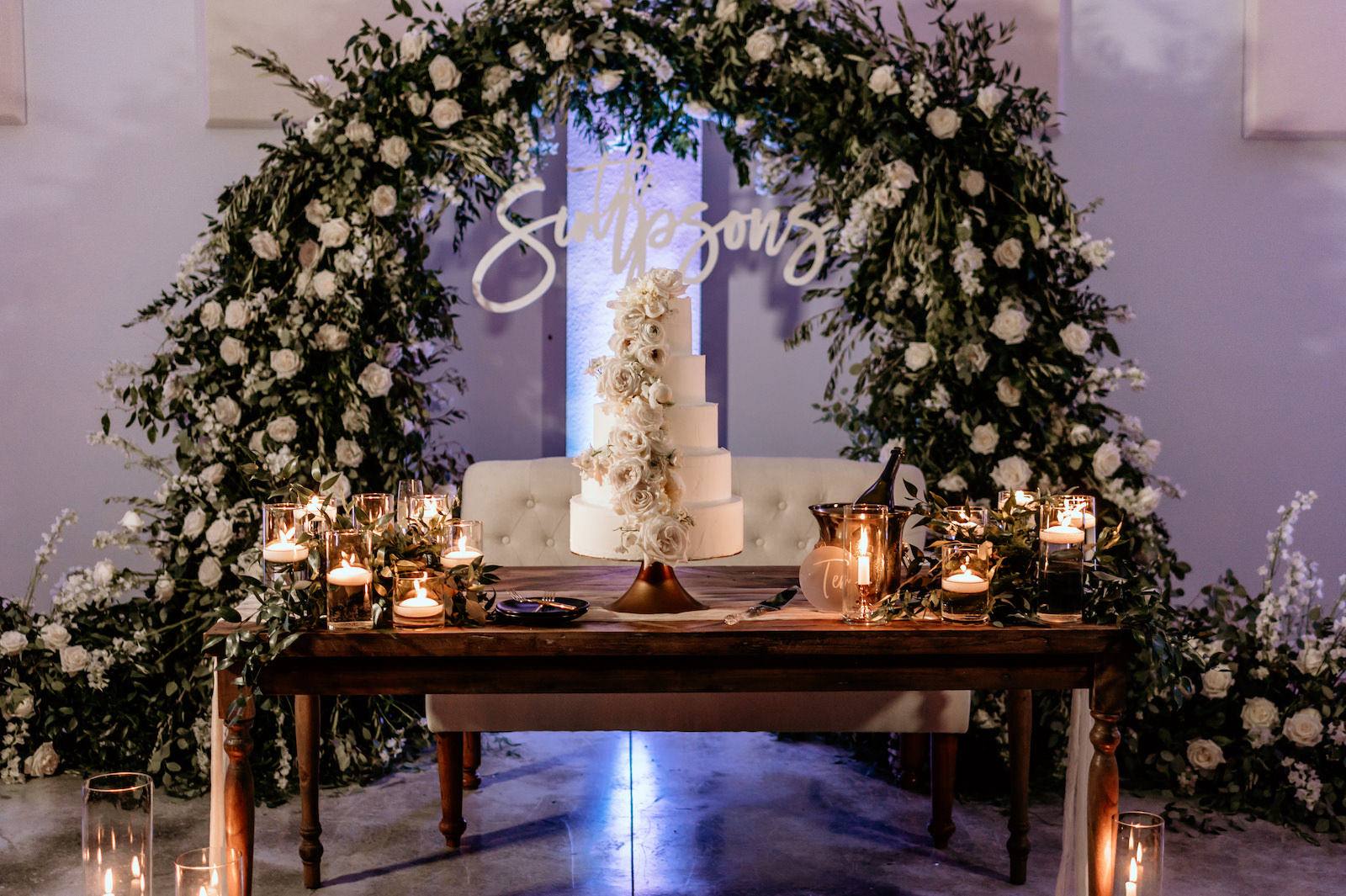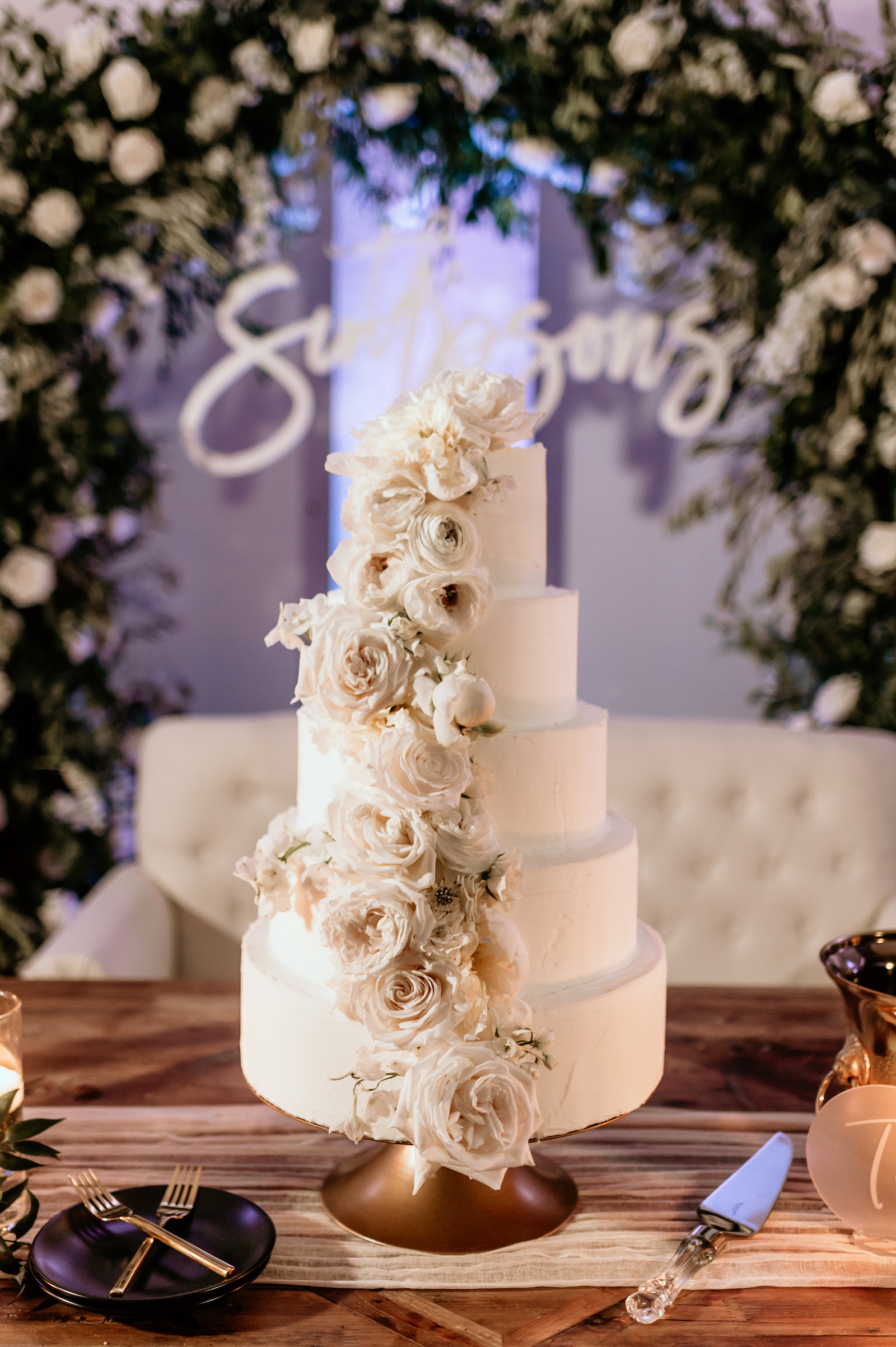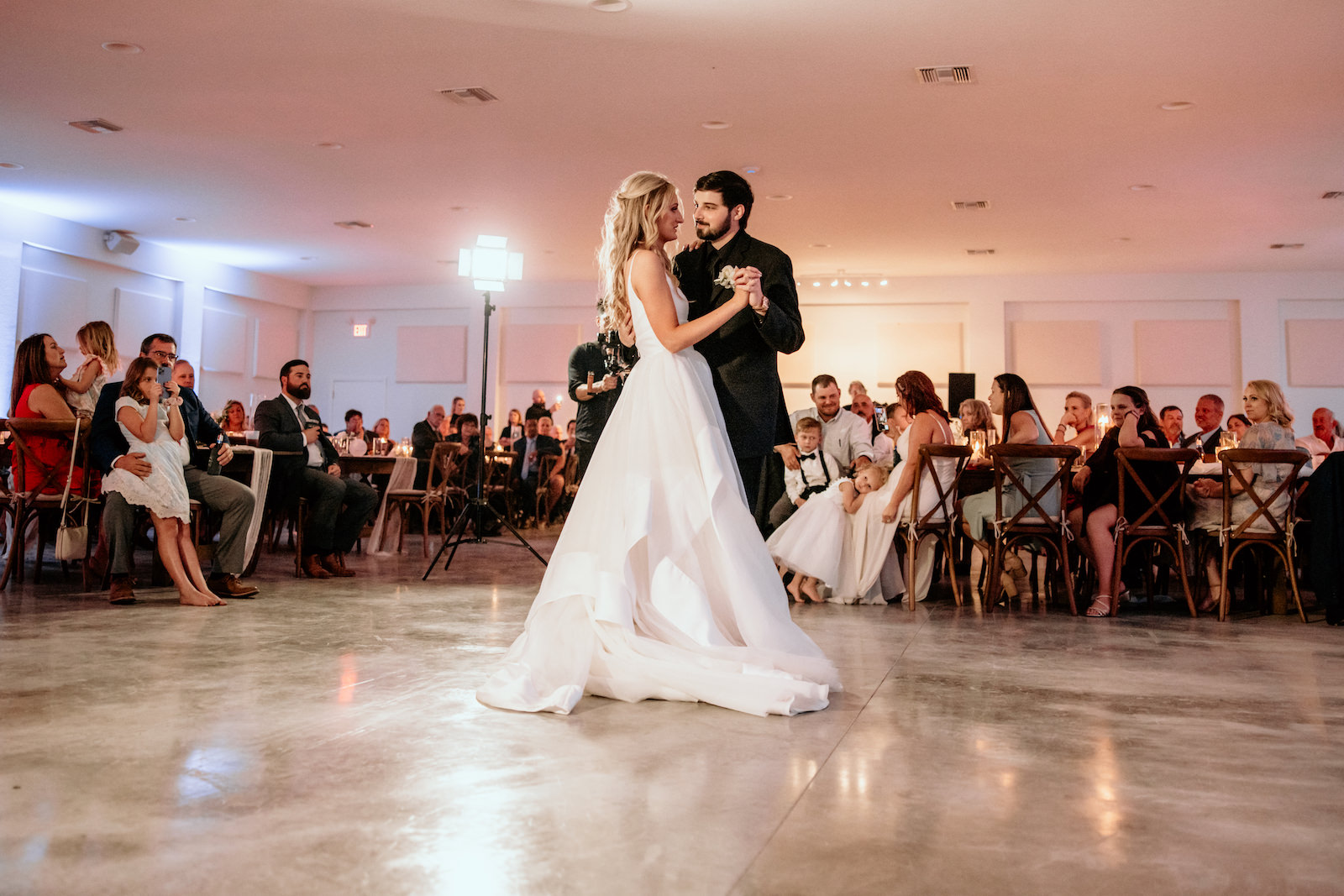 What advice would you give to other Tampa Bay couples?
Don't let wedding planning stress you out! Enjoy the process and take it all in, because it goes by so fast!