For those couples who want to set the tone for their big day, wedding stationery and invitations are the first impression that your guests will experience for your wedding day.
While online shopping can be convenient, there's nothing like feeling the weight and texture of your wedding invitations, while creating a unique custom design that reflects you and your fiancé.
If you're searching for paper goods that will make an impact on your guests, we love the creative offerings from St. Pete wedding invitation studio A&P Designs, which specializes in letterpress printing and foil stamping.
"I love that we get to design the ultimate love note in the form of an announcement," A&P Designs owner Alicia Rohan shared. "All of our designs are done in-house and then printed on our antique printing presses that are over 100 years old. Because we do it all from design to print, we are able to offer creative designs, affordable prices and endless customizations."
The husband and wife owned small business is known for their watercolor hand drawn maps, colorful designs, elegant style and custom paper offerings.
Alicia is an expert in all things wedding invitation related, including how to tactfully word sticky situations, such as if you don't want children at your wedding.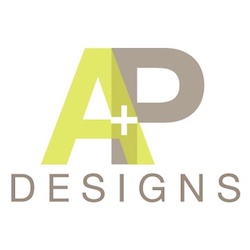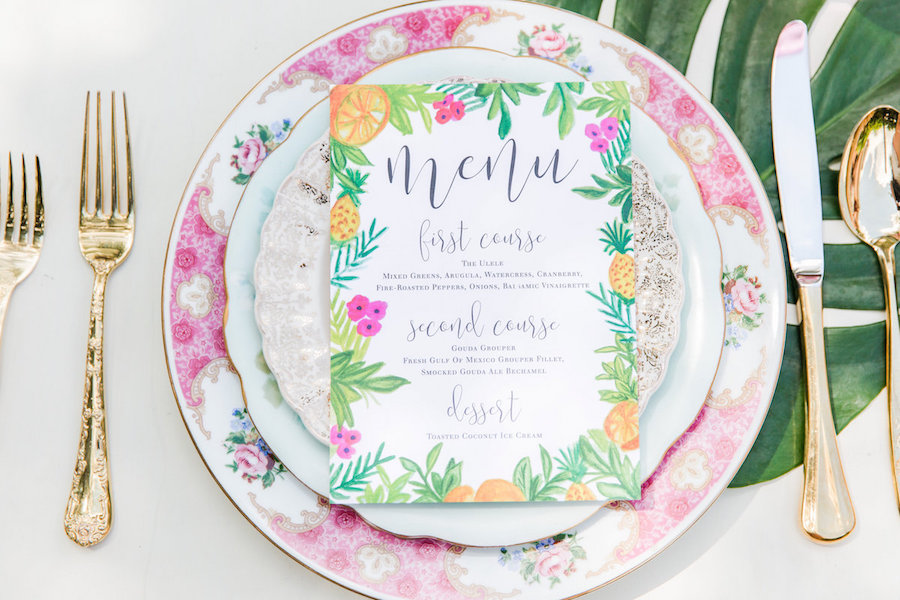 Pink and Green Lilly Pulitzer Inspired Wedding | Abby Waller Photography
Website | Facebook | Instagram | Pinterest 
(727) 300-9465
What inspired you to start your business?
I always loved paper! Growing up, I would make my own cards to give to friends and family. Whenever I was having a birthday party, I would design (draw) my own invitations. I didn't realized I could do anything with this until after I got married, and my eyes opened to the wedding industry.
Where do you draw your inspiration?
From everywhere. I pull inspiration from my travels, from fabric patterns, florals, beautiful fonts, venues. Everywhere I go, I am thinking of how I can turn this into an invitation.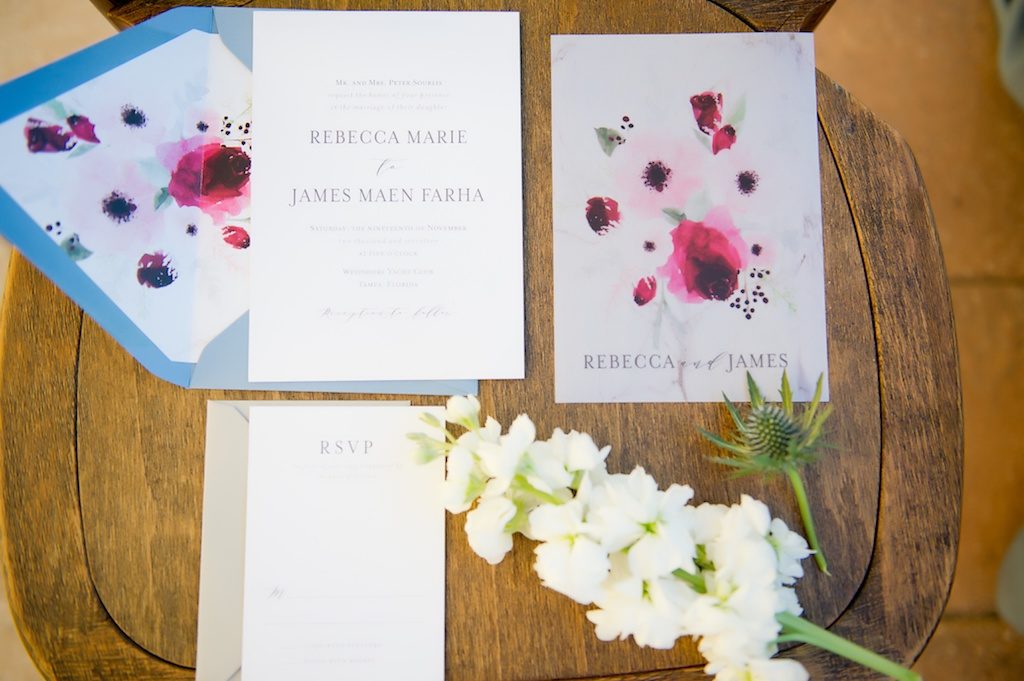 Tampa Waterfront French Country Styled Shoot at Westshore Yacht Club | Andi Diamond Photography
What is one of your favorite things about being a wedding professional?
I love that we get to be a part of our bride's day. It's a blessing that we get to contribute a tiny bit in making their wedding dreams come to life. I love that we get to design the ultimate love note in the form of an announcement.
What makes your business stand out from others?
All of our designs are done in-house and then printed on our antique printing presses that are over 100 years old. Because we do it all from design to print, we are able to offer creative designs, affordable prices and endless customizations.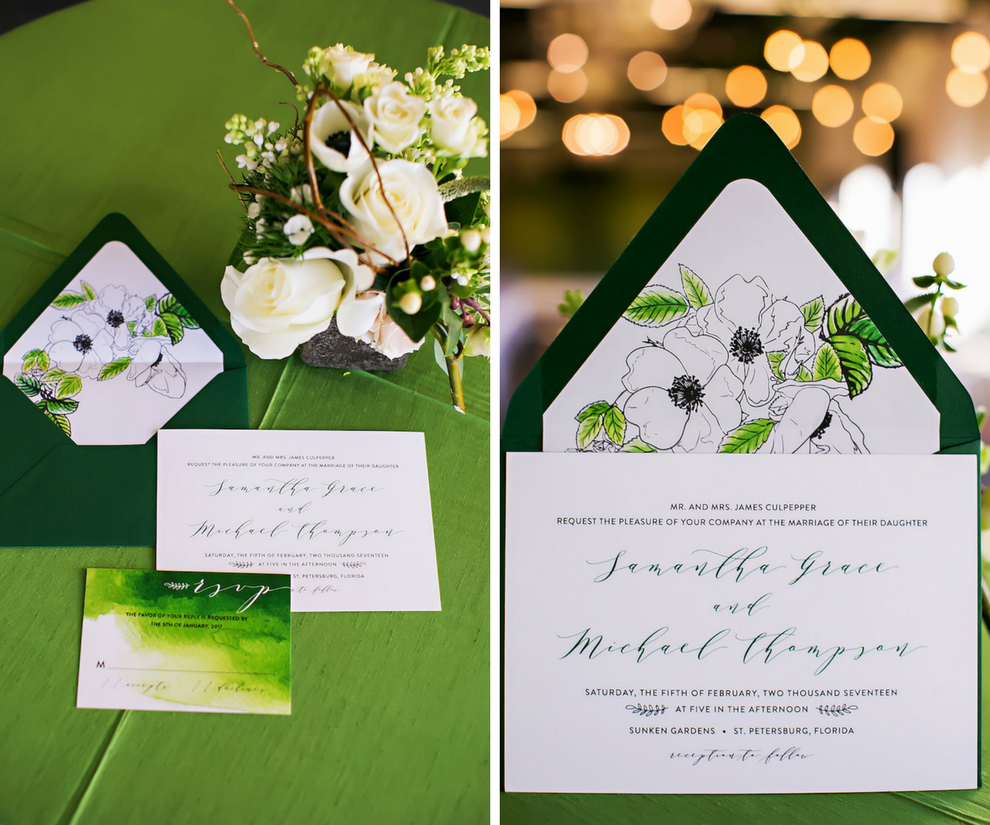 Modern Greenery Inspired Indoor Garden Wedding Styled Shoot | Limelight Photography
In your opinion, what is a MUST HAVE at every wedding?
Hmmm. That's a hard one. I think all parts of a wedding are just as important and bring the whole event together from paper to venue, to dress to photographer, to caterer to planner to baker. It is all a part of the big beautiful picture. But I guess the most important thing to celebrate is the love: love for each other, love for uniting two families together, starting a new life, a new chapter together and the love for celebrating all of these things.
What is one thing most couples would be surprised to know about you?
I feel like I am pretty ordinary, just trying to create extraordinary experiences.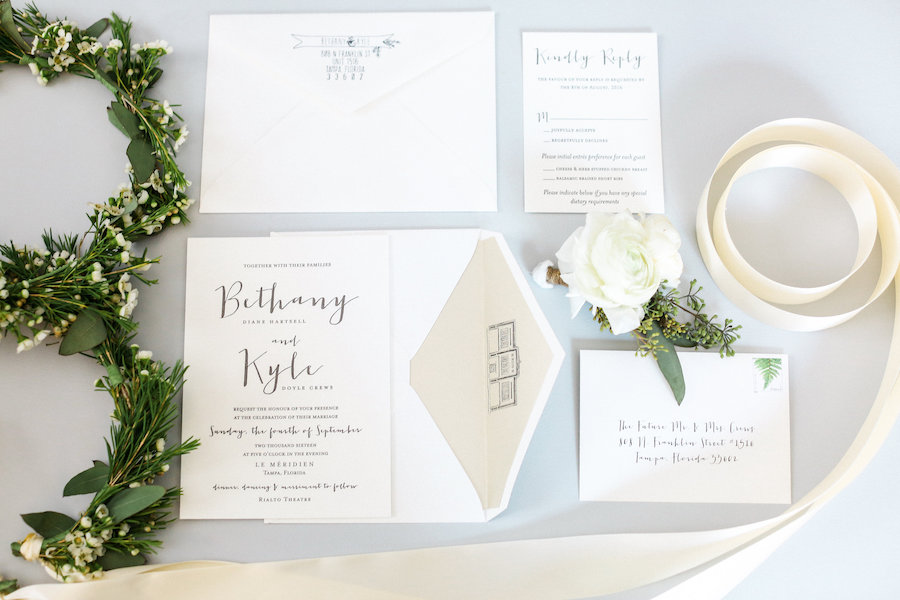 Champagne and Blush Industrial Downtown Tampa Wedding | Erin Whitman PhotoArte
What are some of your passions, non-wedding related?
Super passionate about traveling and adventures. I have such restless legs, I always need to be on the go. I am always dreaming up new adventures and new places to explore. Even if I am not traveling to a new state or country, I really try to take every week as if I am on vacation, what would I explore or experience even if it's in my own neighborhood. And, I really love providing these experiences for my kids. I love watching their eyes light up when they discover something new around them. Every night when I put my daughter to bed, she asks, "What new adventure are we going to do tomorrow mommy?" and that just makes my heart smile!
What are you most excited about in the upcoming year?
Continuing to live a passionate life and design beautiful paper goods that will be cherished for times to come!
I want to learn more about Stationery and Invitations from A&P Designs
Reviews From Previous Marry Me Tampa Bay Couples:
"I chose A&P Designs since they are a local business and were highly recommended to me by a few close friends. It was nice to be able to meet with the owner, Alicia, in-person to go over my vision for the invitations. She was great and knew exactly what I wanted. I was very happy with how they turned out." -Sabrina and Jonathan | Blush, Gold and White Sarasota Wedding
"From the design process all the way to picking up our perfectly wrapped invitations, A&P Designs was phenomenal. I feel our invitations gave our guests a glimpse of a general wedding theme we wanted to portray. I love that it is owned by a local husband and wife duo who equally share their love for this craft. They literally handpress each invitation on a vintage printing press." -Bethany and Kyle | Champagne and Blush Downtown Tampa Wedding
"I went in with an open mind and went with what felt right. I love simplicity and tradition. A&P Designs does amazing work! My first meeting with them was where my orange theme came about. Our Save-The-Dates had watercolor oranges on them." -Christiana and Charley | Old Tampa Inspired Traditional Wedding
"We wanted a more traditional, elegant, yet simple design and colors that matched our theme of our wedding. A&P Designs was great to work with. I would recommend them to anyone!" -Alexandra and Logan | Ivory and Gold Downtown St. Pete Wedding
"Because we were having a wedding in our hometown, I wanted to try to use as many local vendors as I could. I found A&P Designs in St. Pete's growing "Edge" District, which is becoming a center for the arts in the community. Alicia and Pat [of A&P Designs] were so great to work with and are so imaginative in what they create for their clients. I wanted a handmade letterpress suite for my wedding invitations that reflected us, so there is a cute bicycle at the top of the invitation." -Caitlin and Mickey | Pink and Green Romantic Downtown St. Pete Wedding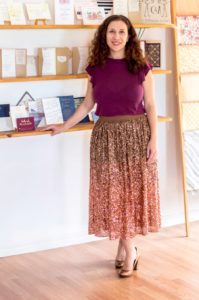 Alicia Rohan, owner of A&P Designs, is a momma of two just trying to live a life full of passion and intention. She is focused on creating experiences rather than having stuff. Having grown up in St. Pete, marrying the love of her life, and having two of the cutest little babes around, Alicia loves doing what she loves with the one that she loves, around the rhythm of two young kids, creating beautiful hand crafted invitations and taking everyday as a new adventure and blessing from above. Alicia focuses on trying to raise kind humans and show them the world, even if its exploring their own backyard.
Website | Facebook | Instagram | Pinterest