Do you look at the weddings on Pinterest and wish you could achieve that perfectly designed decor?
You can now choose from four Insta-worthy wedding designs curated by top influencers with Bellwether Beach Resort's "Styled with Love" program.
Marry Me Tampa Bay, along with fashion and interior design blogger McKenna Bleu, former Miss South Carolina USA and influencer Shades of Pinck, and luxury and award-winning wedding planner Andi Lipton of Andi Soirees have partnered with the newly renovated Bellwether Beach Resort located on St. Pete Beach.
"As our culture does with so many things, we look to those we follow on social media channels like Instagram to inspire us – be that with fashion, interior design, and within other segments of our lives. You could liken this Styled with Love program to hiring a professional stylist, except it's for your wedding rather than your closet," the hotel shared. "These collaborators pieced together all the necessary elements for a show-stopping wedding reception: luxe linens, china, cutlery, chairs, glassware, tables, decorative accents, draping and backdrops, florals, and more."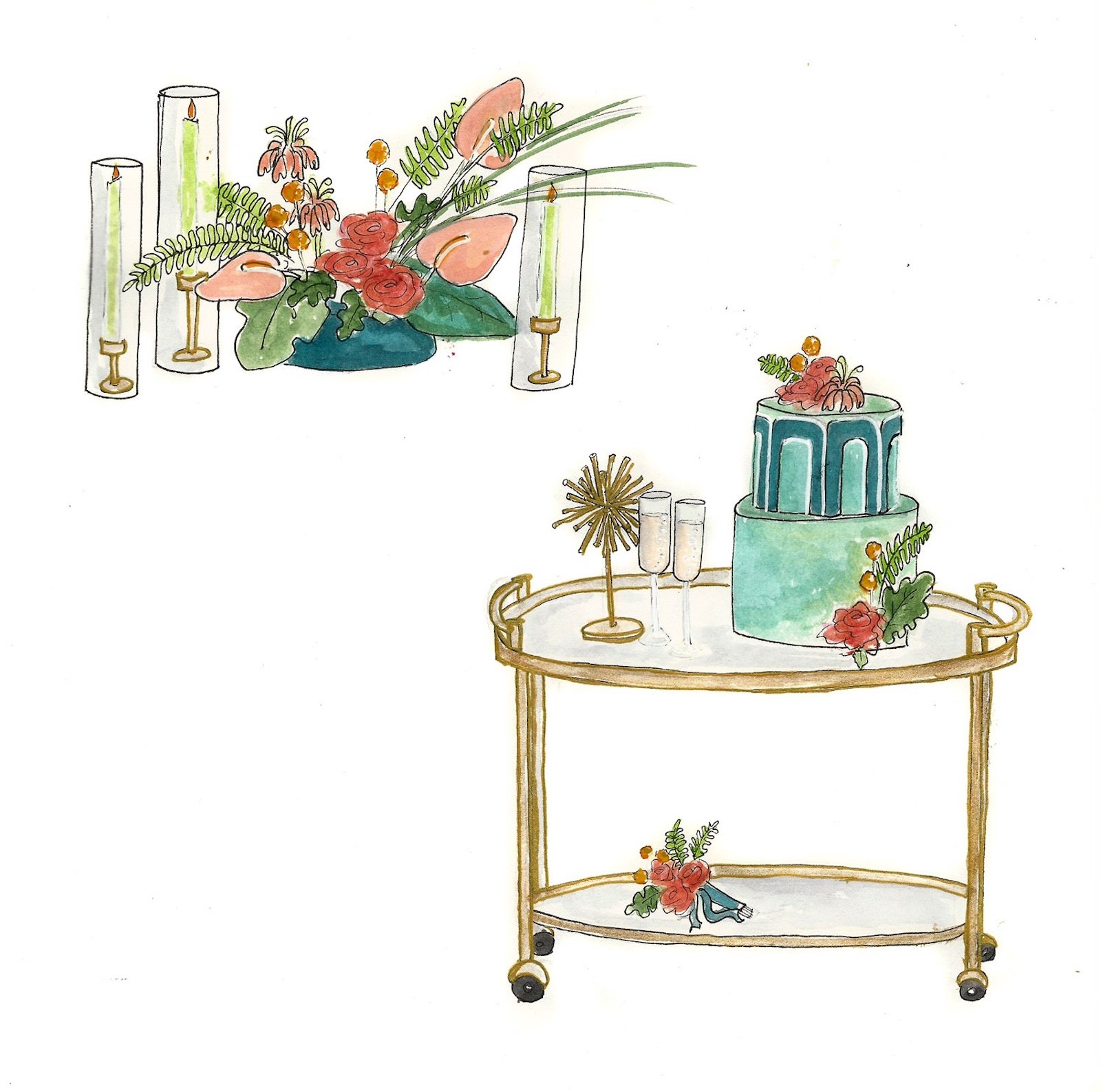 Since we feature only Tampa Bay weddings, we've seen our fair share of beach-inspired decor, so we wanted to curate a tropical-themed design with a modern flair, while also incorporating the art deco vibe of Bellwether Beach Resort.
"I created a Tropical Love Affair to showcase the Florida lifestyle and deliver a fresh, modern design to beach weddings. This vibrant-meets-retro wedding design features festive prints, natural elements, and contemporary details to transform your wedding day into a tasteful, yet playful tropical experience," Anna Coats, editor of Marry Me Tampa Bay beamed. "I'm so excited to share my city with engaged couples and show why St. Pete Beach was recently named the best beach in the U.S.!"
The Tropical Love Affair Styled with Love wedding design features pops of vibrant colors, trendy palm leaf patterns, wicker chargers, and a neon light backdrop perfect for a bar or sweetheart table.
The fully-redesigned Bellwether Beach Resort, formerly The Grand Plaza, will open summer of 2021.
Marry Me Tampa Bay Promo:
All 2021 Bellwether Beach Resort weddings will receive a complimentary suite for the wedding night
Events booked for June 2021 through September 2021 receive a reduced food and beverage minimums discounted ceremony fee and complimentary cake cutting.