Sara and Jason weren't exactly high school sweethearts. He was the rule breaker and she was the rule follower, but they still formed a close friendship while attending Clearwater High.
"Neither of us ever thought there could be any sort of relationship beyond being just friends until Jason's former youth minister Heath mentioned 'Hey, one day the light will just switch, and you and Sara will really be something great," the Tampa bride explained.
Three years later, while on a cruise with Sara's entire family watching from another deck, Jason proposed.
"Jason looked over at me and said, 'It's crazy how when you look out there's no land anywhere, and the ocean goes on forever, and ever…Sara I want to spend forever with you!' Jason told me to reach into his jacket pocket, that he needed something in there, and I reached into the left hand pocket and froze," Sara reminisced. "I held it tight and said 'Are you serious, what is this!?' Jason was down on his knee, and said 'Sara, will you marry me?'
Since the couple grew up minutes from the beach, they decided not to hold a Florida beach wedding. Instead, they opted for an elegant, classic wedding.
"I wanted a venue that was spacious, grand, and stunning. When we walked into the Bayanihan Arts Center we knew it was the one," Sara said. "We worked with Ann Bartlett who was more than amazing."
Sara and Jason put their personal stamp on their wedding by incorporating Jason's profession as a firefighter.
"Our groomsman, who is a co-worker of my husband, surprised us after [while we were] exiting the church [with] fire trucks running their federal sirens," Sara said. "[During the reception, Jason] busted out the bunker gear for the garter toss with smoke/fog in the background, we cut our cake with an axe, and left our wedding reception in an antique fire engine."
Sara and Jason's love for music was apparent throughout their Tampa wedding reception. The pair named their wedding guest tables after concerts they had attended together: John Mayer, Dave Matthews Band, Jim Brickman, Justin Timberlake, and they performed a surprise first dance after taking wedding dance lessons from Studio Dance Inc. Jason even wrote and played a song on the guitar for Sara in front of their wedding guests.
"We wanted our wedding to have touches of 'us' all around," Sara said.
Since she had demanding school commitments, Sara decided to hire Tampa wedding planner Burkle Events to keep wedding planning stress-free.
"Jennifer and Natalie (with Burkle Events) are both amazing. Upon our first meeting, they were both super accommodating to our needs. As a bride, I wanted a say in my wedding, and while they both helped with finding us what we wanted, they gave us the freedom to make decisions on our own," Sara explained. "The day of our wedding, everything was set up and placed in its exact spots. It was perfect. I highly recommend a planner, it was above and beyond expectations."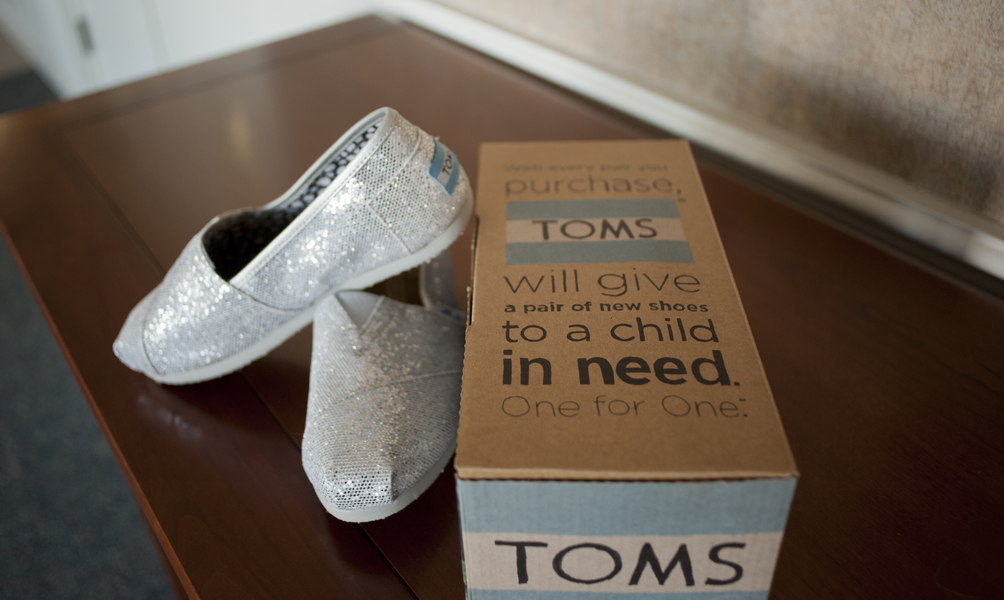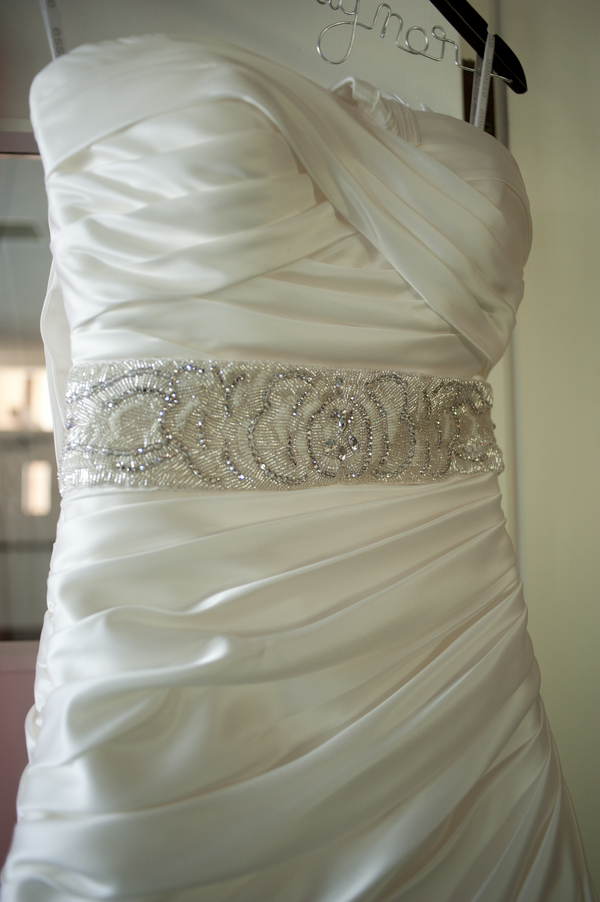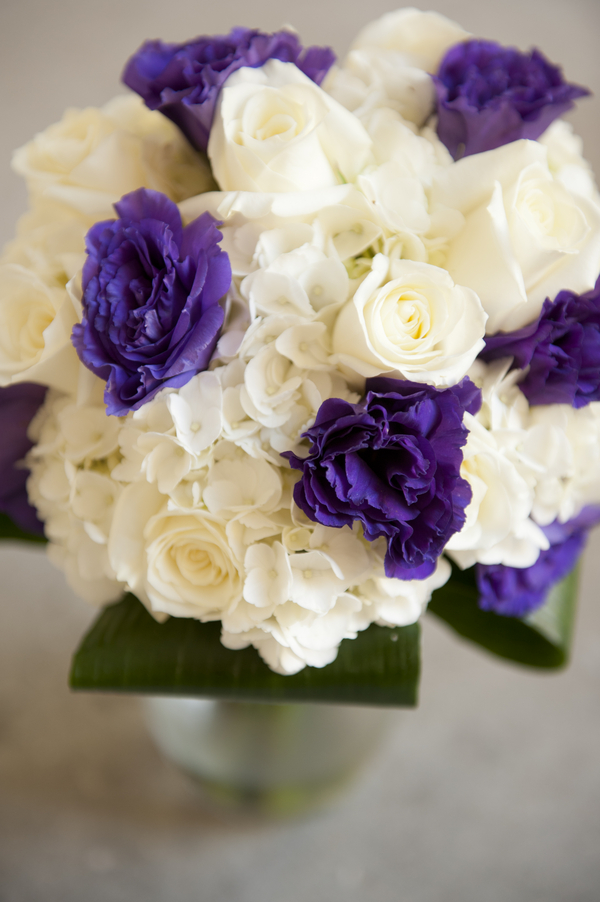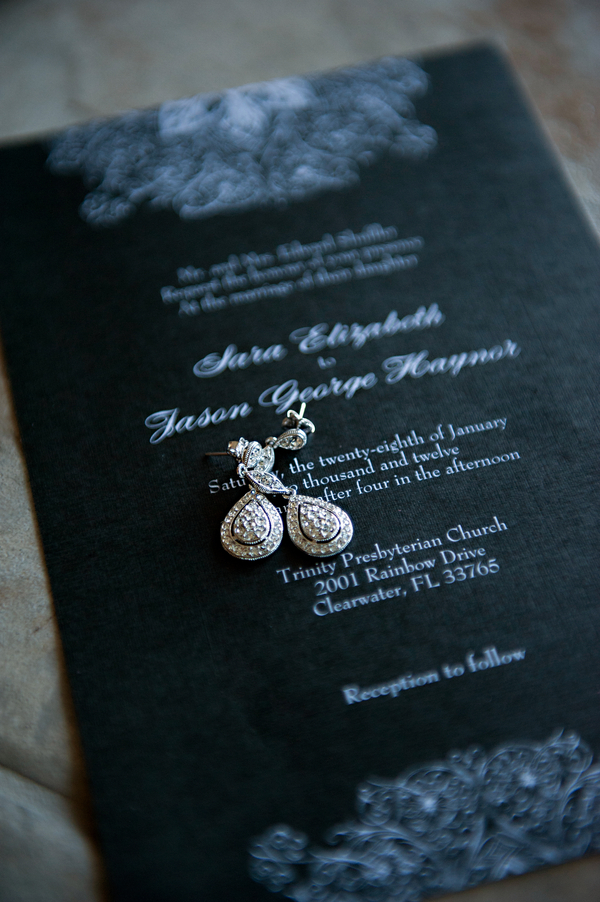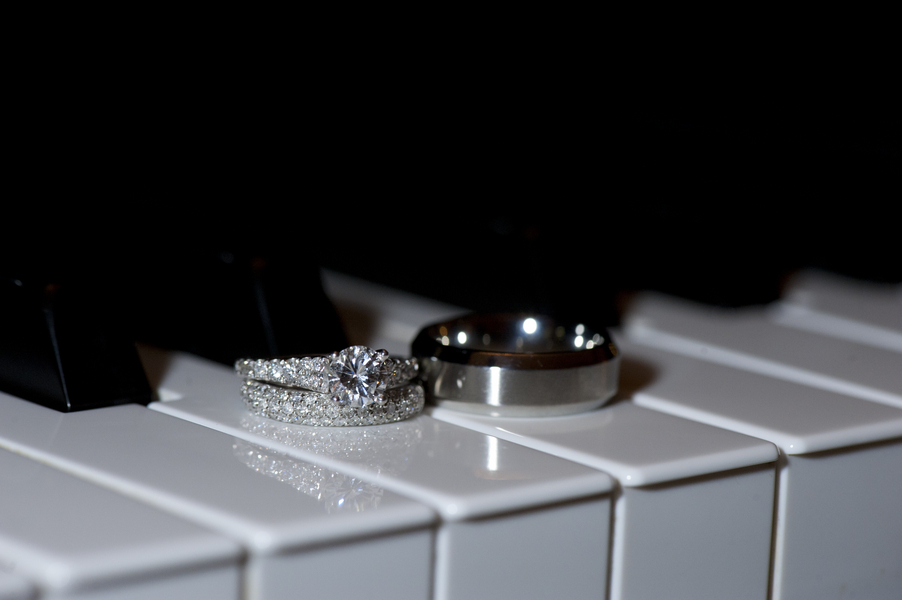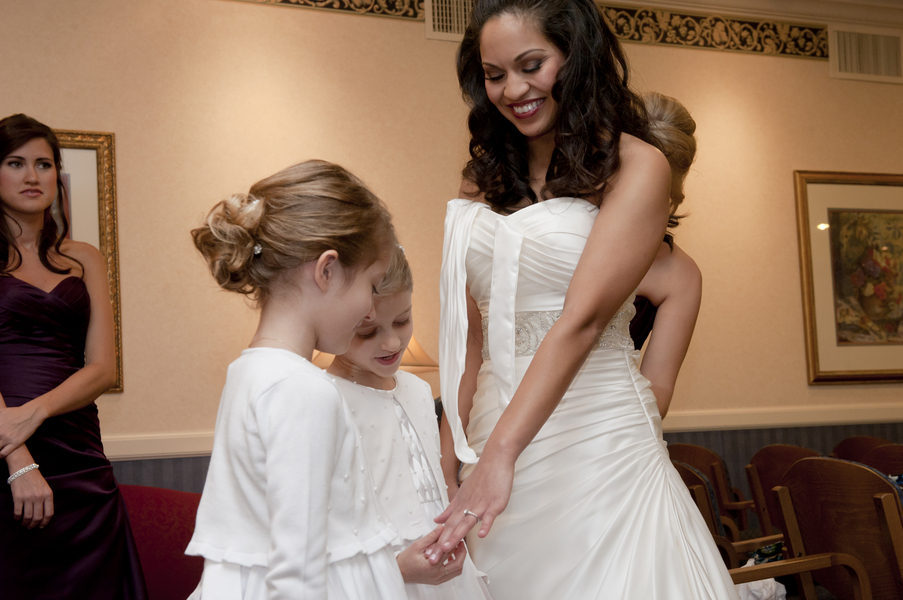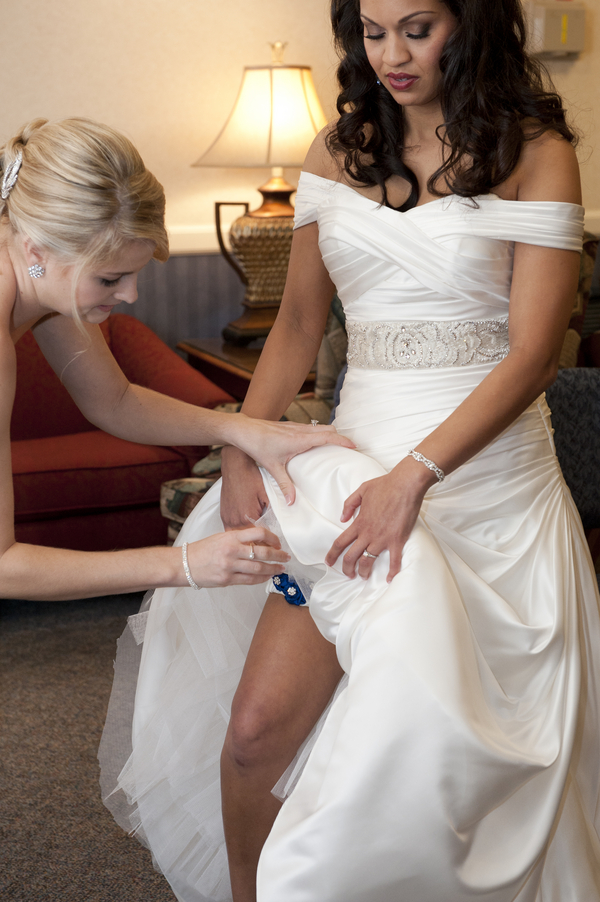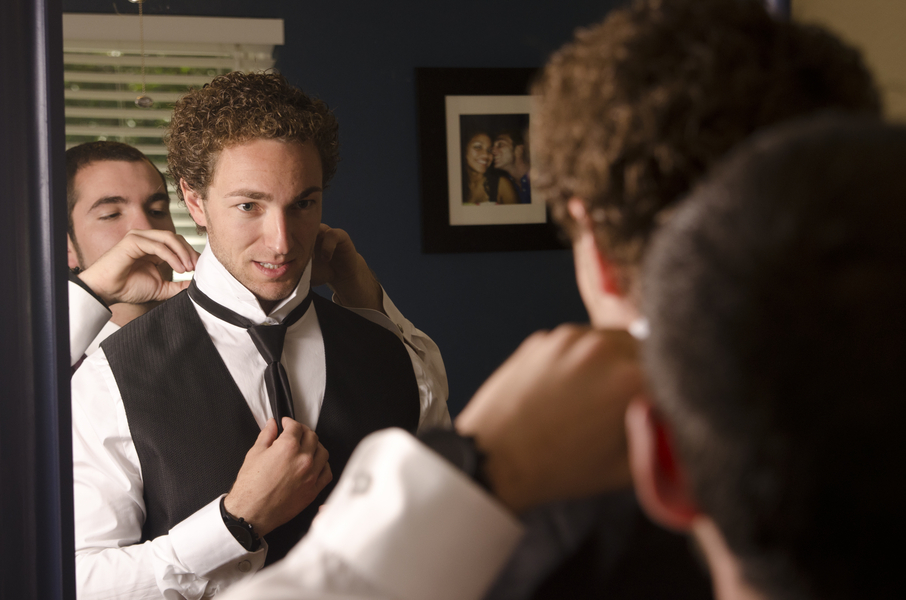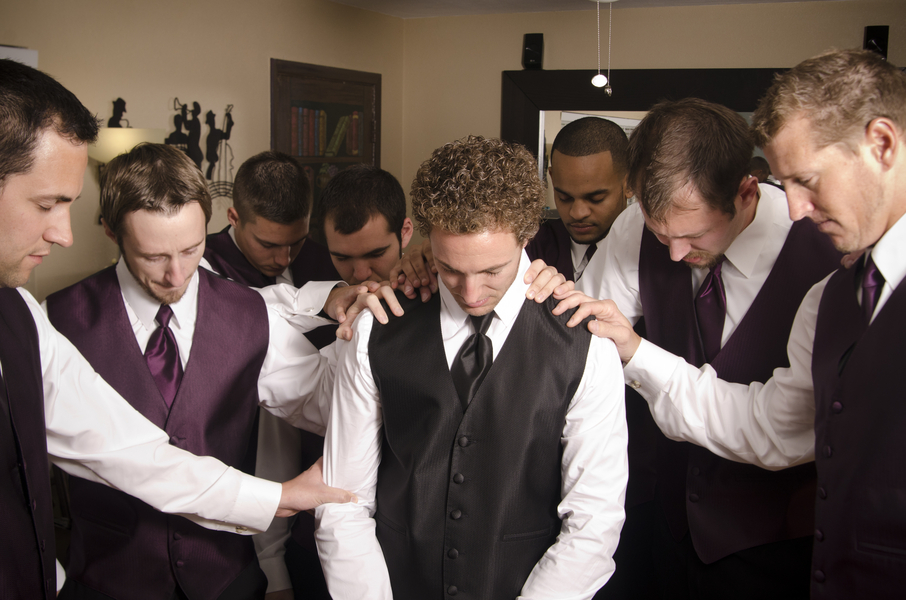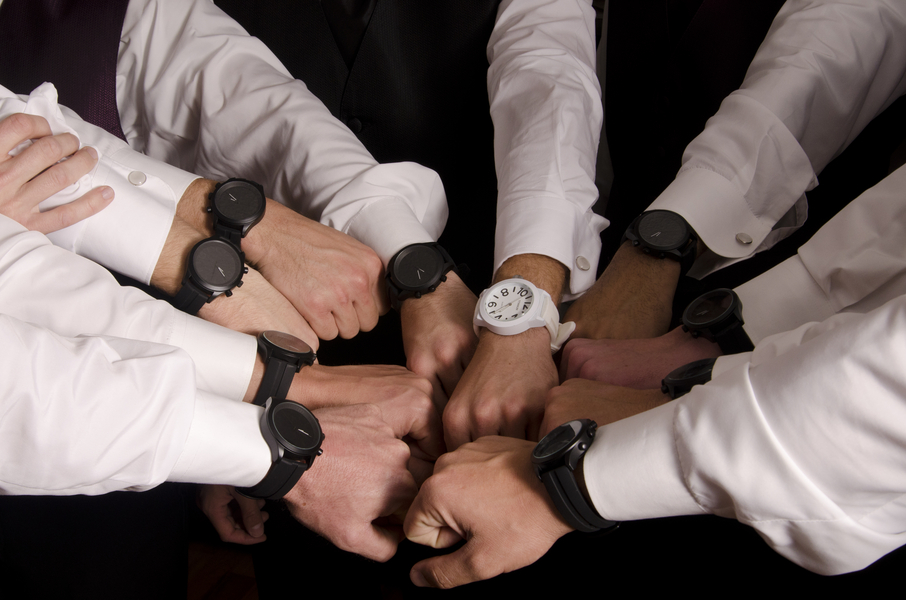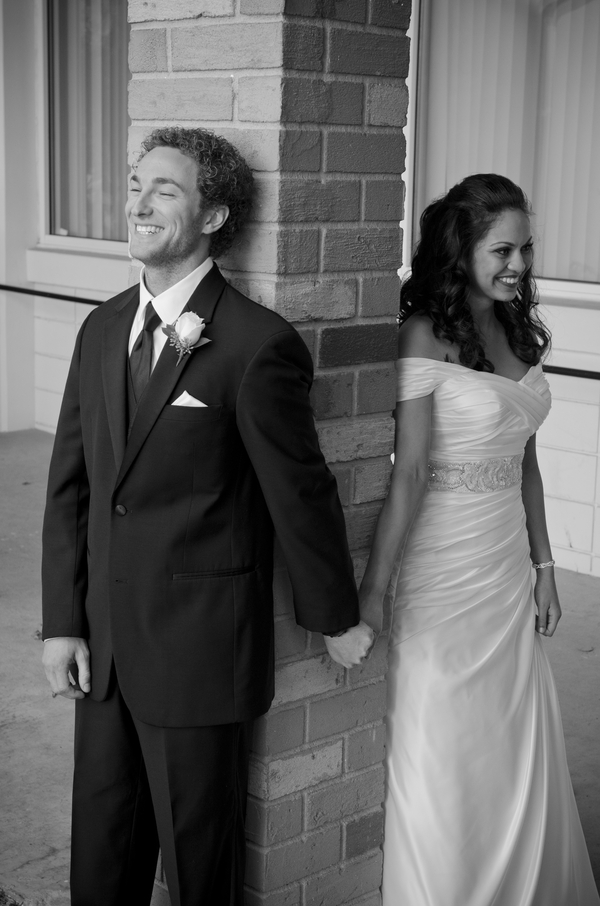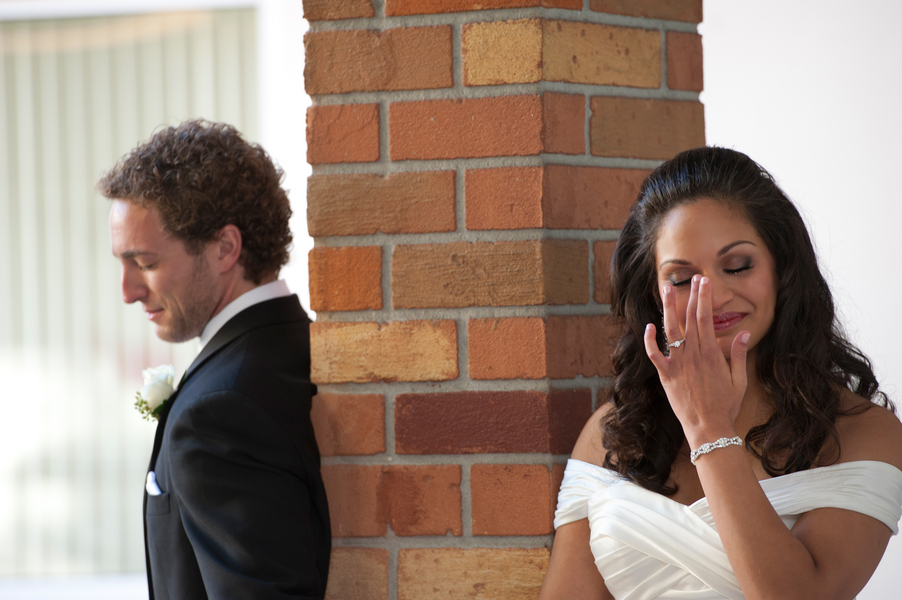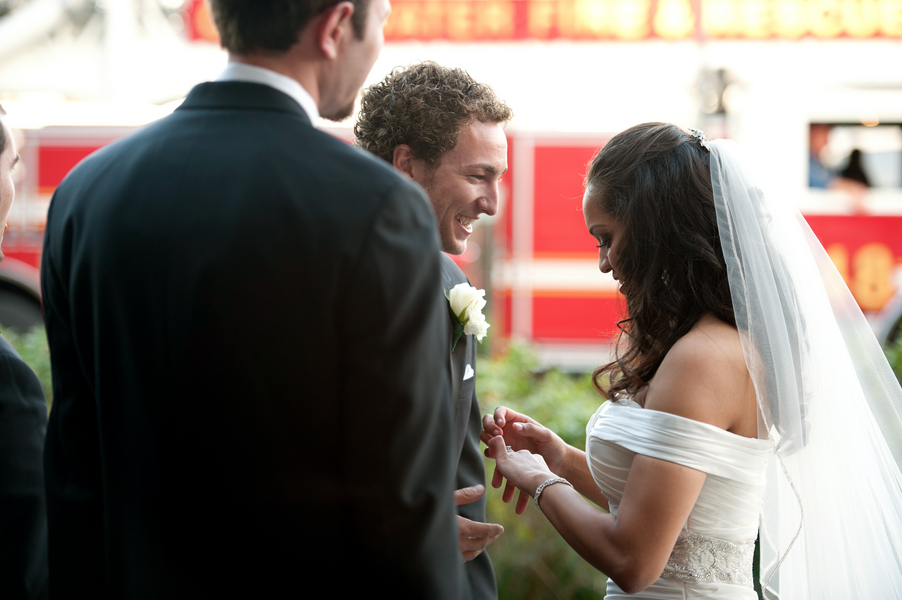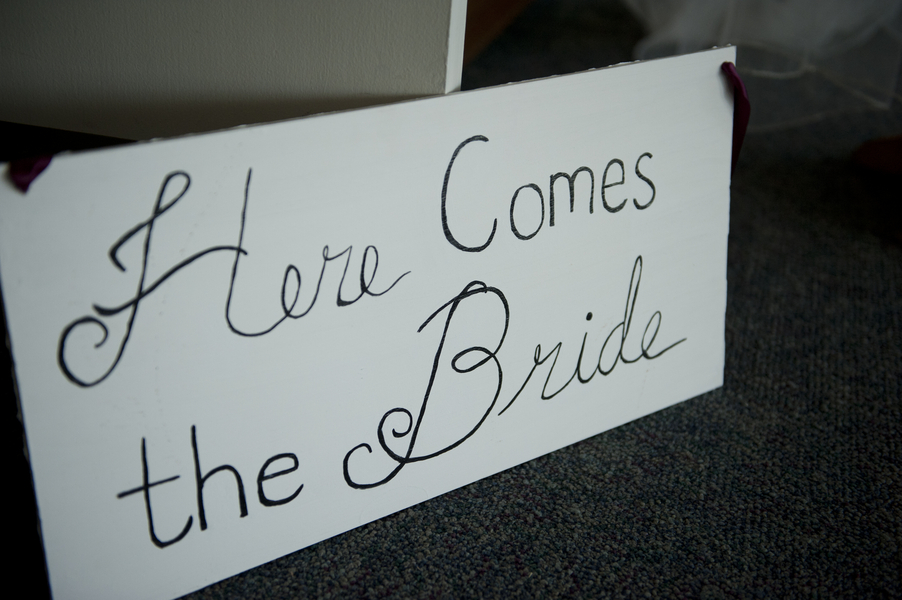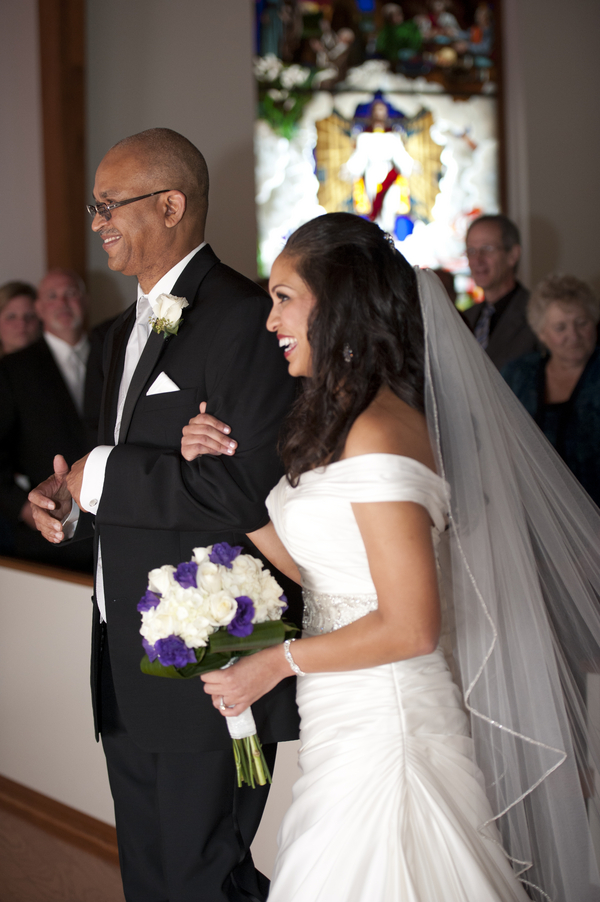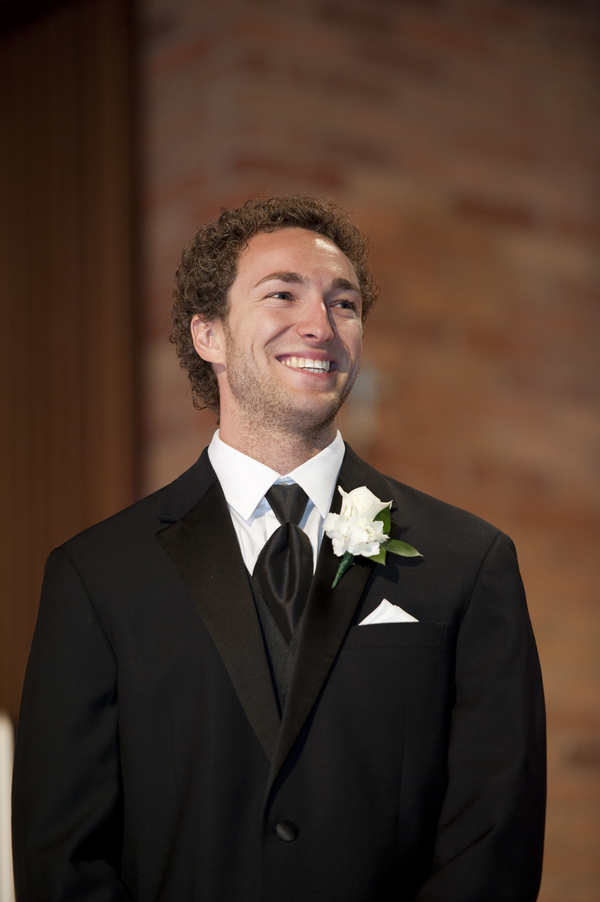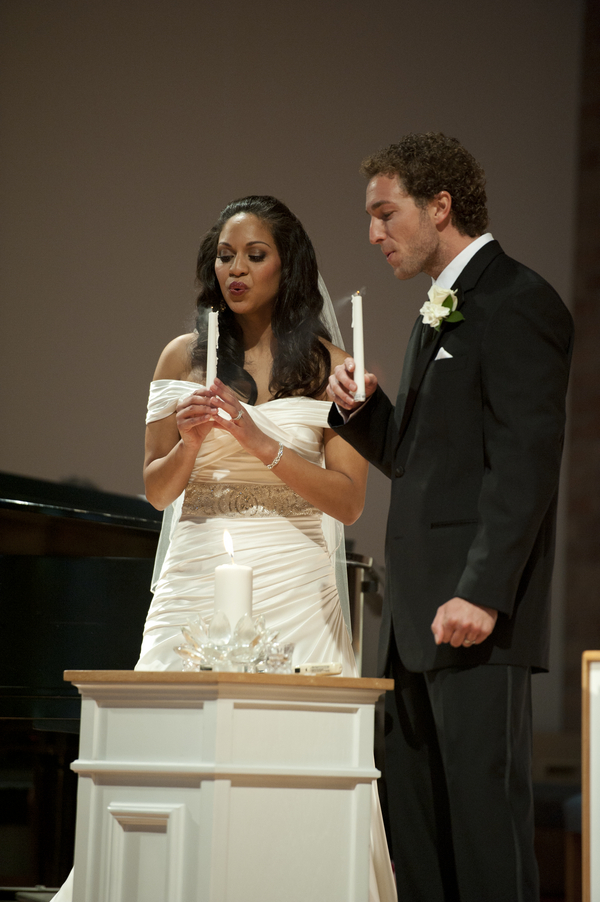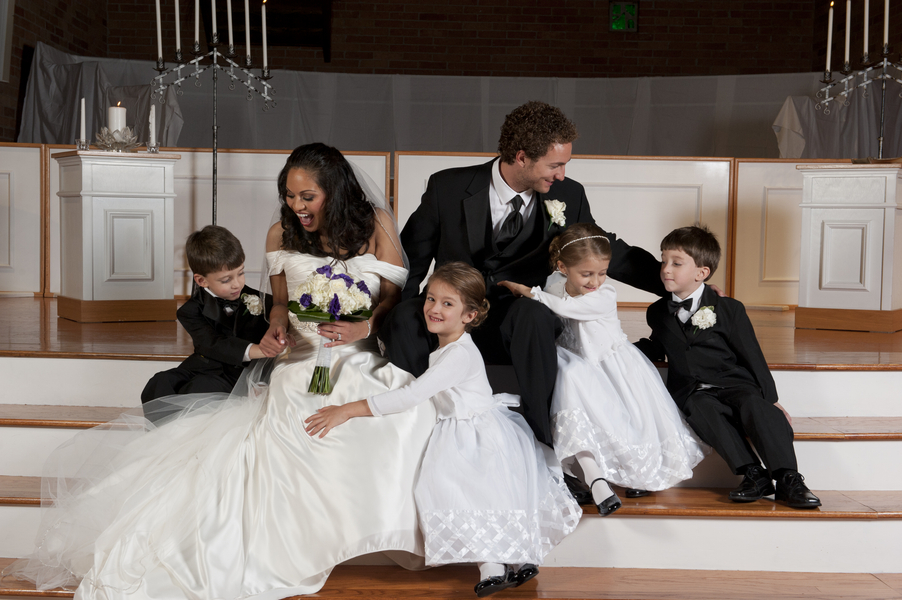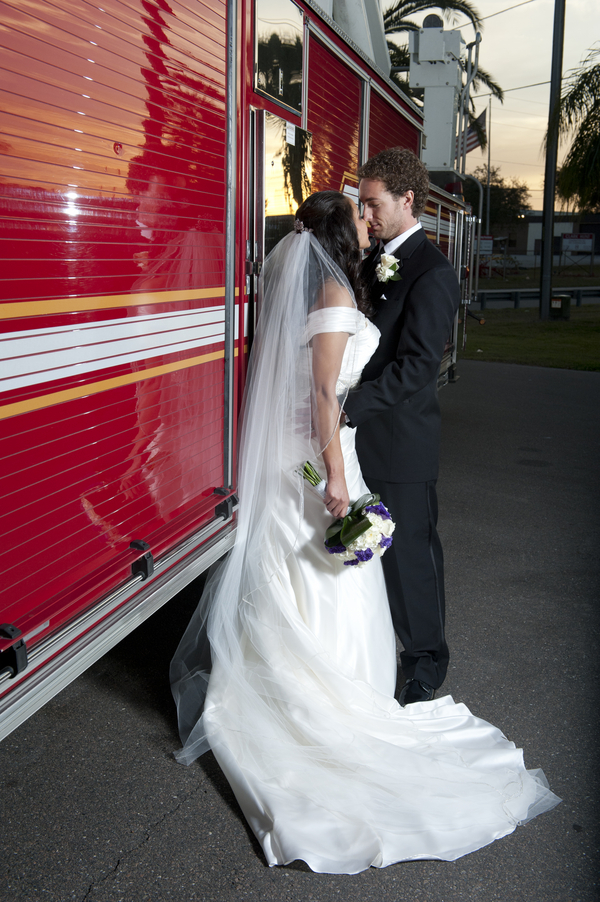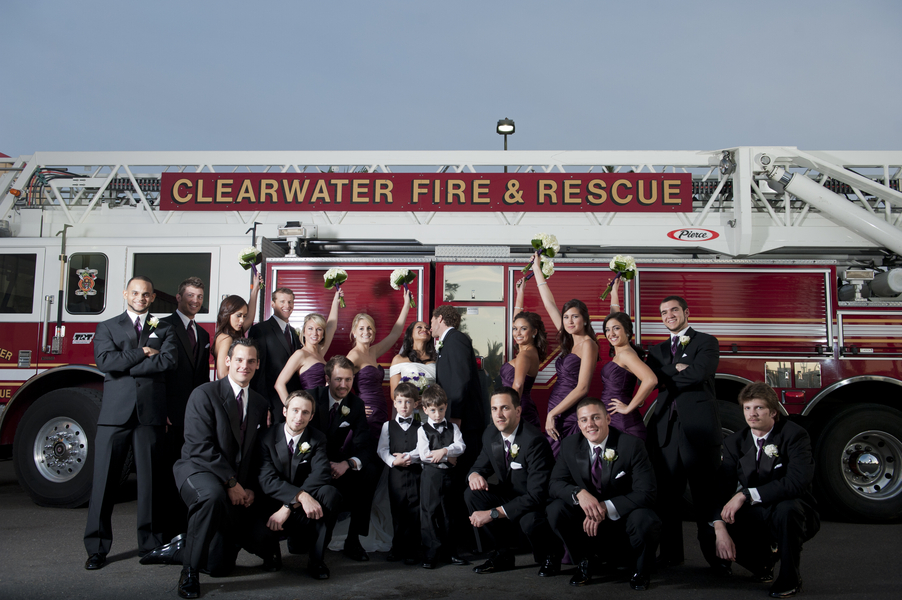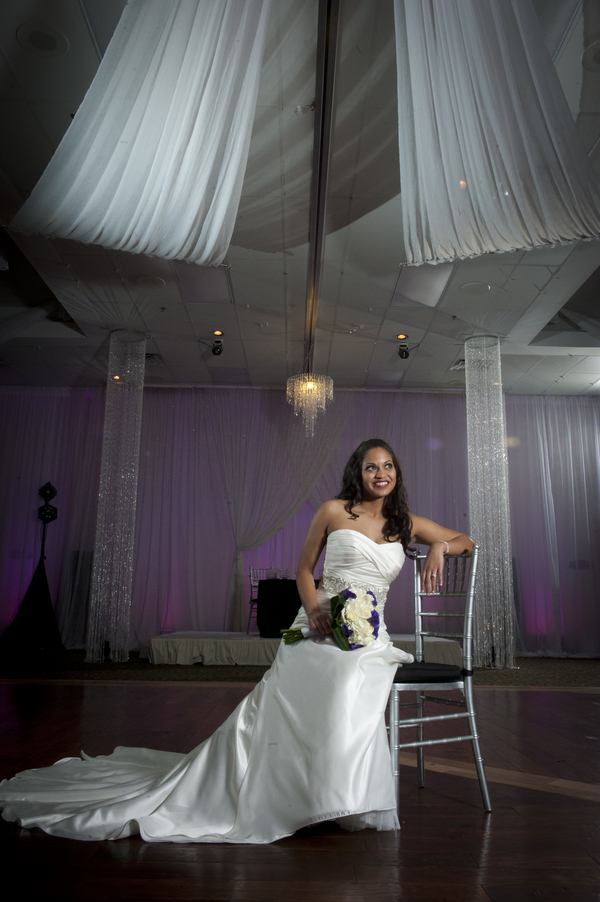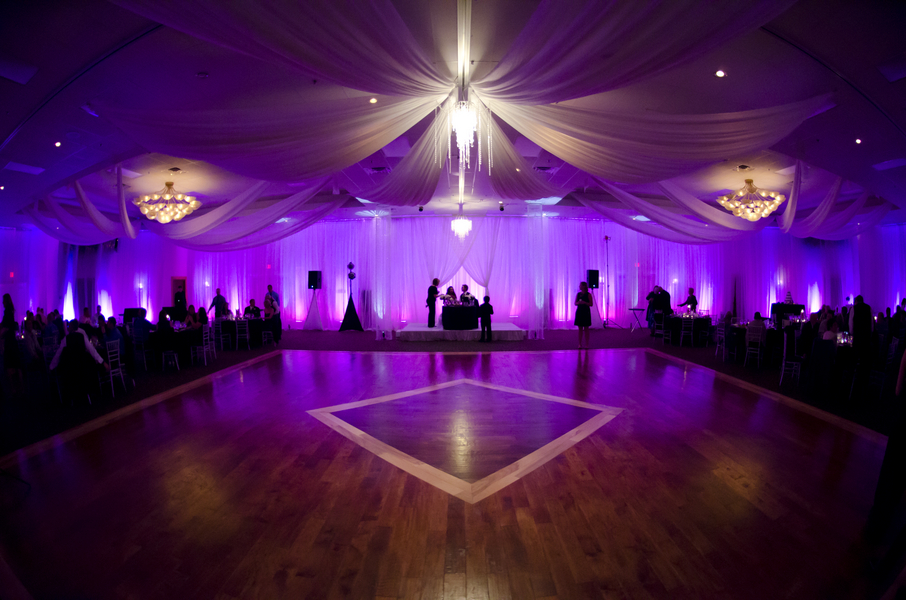 As far as a theme goes, I wanted an elegant formal wedding, with a touch of our personality. Classic beauty and décor is timeless. – The Bride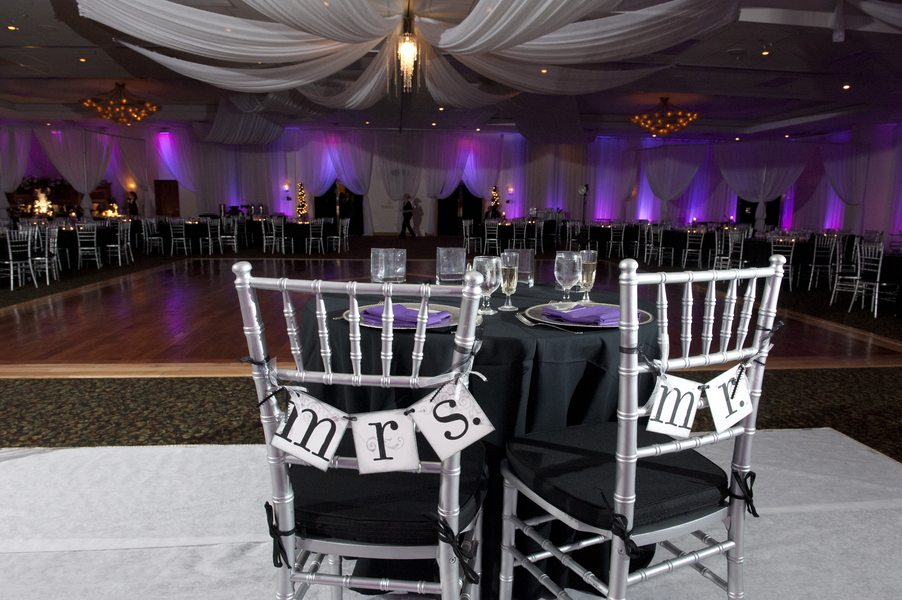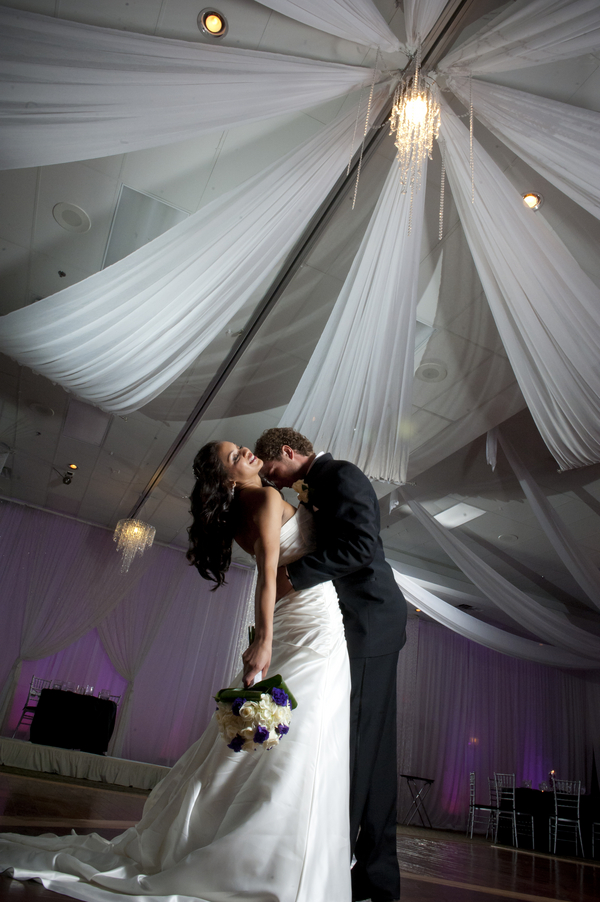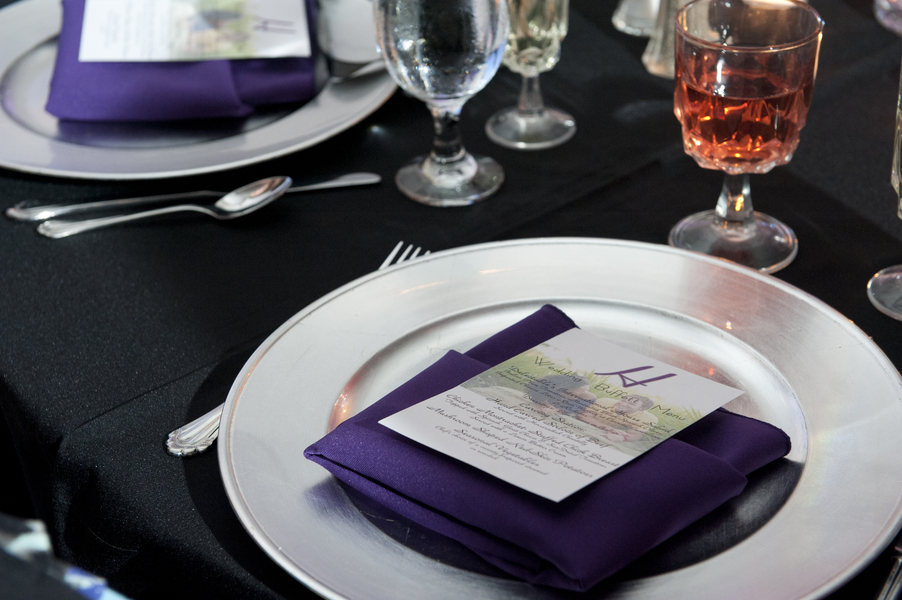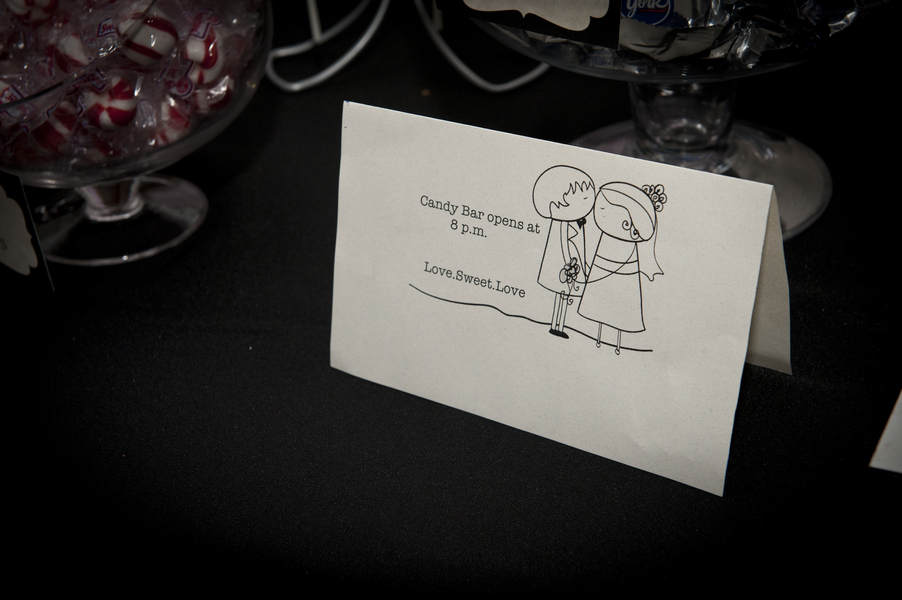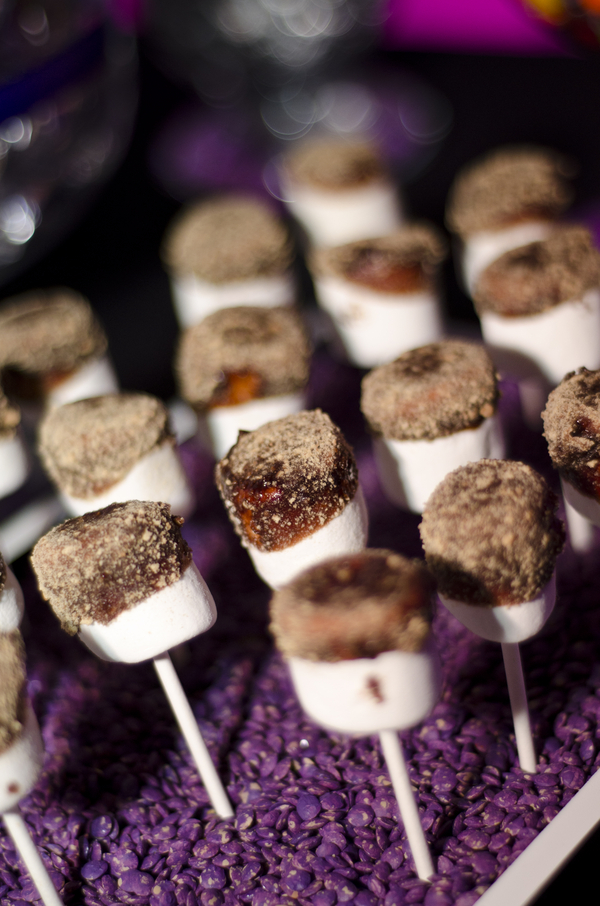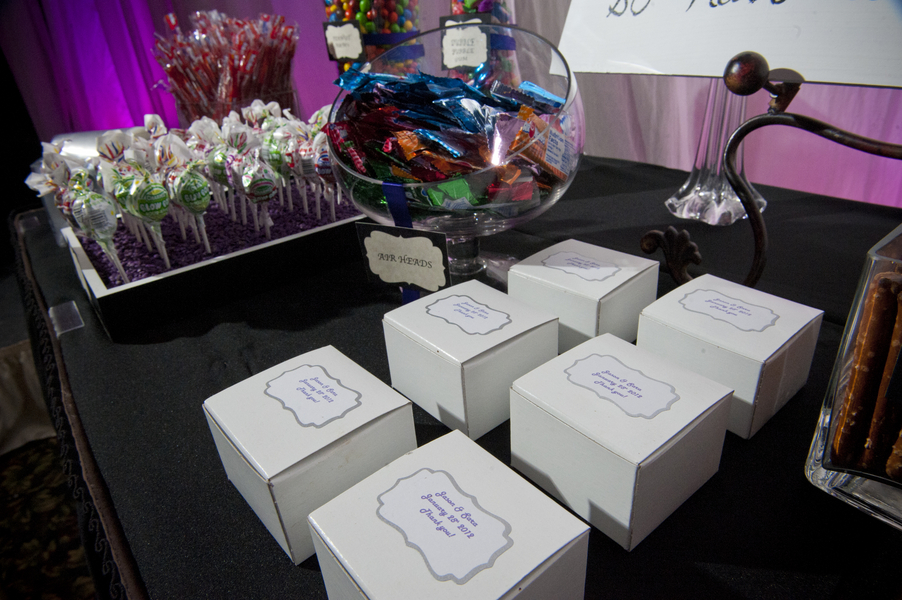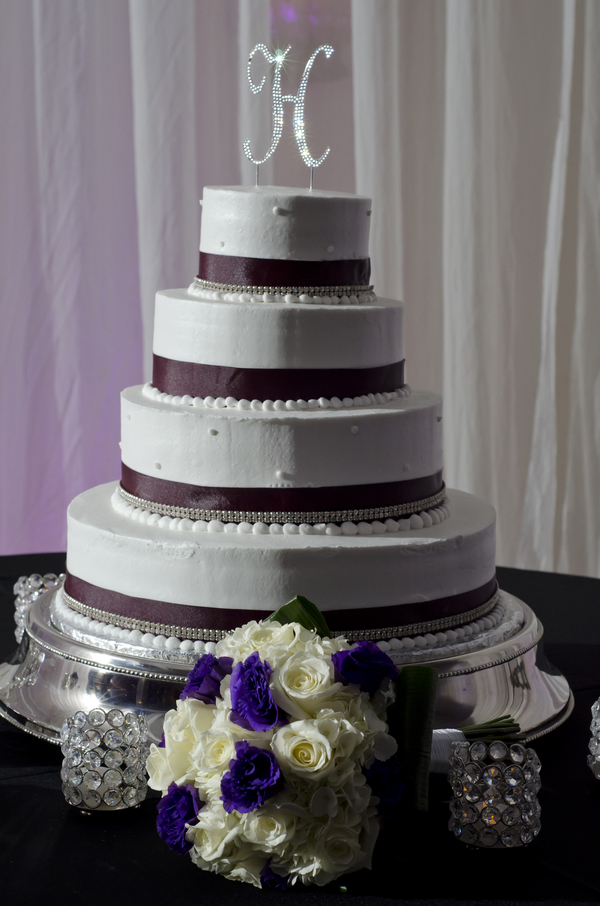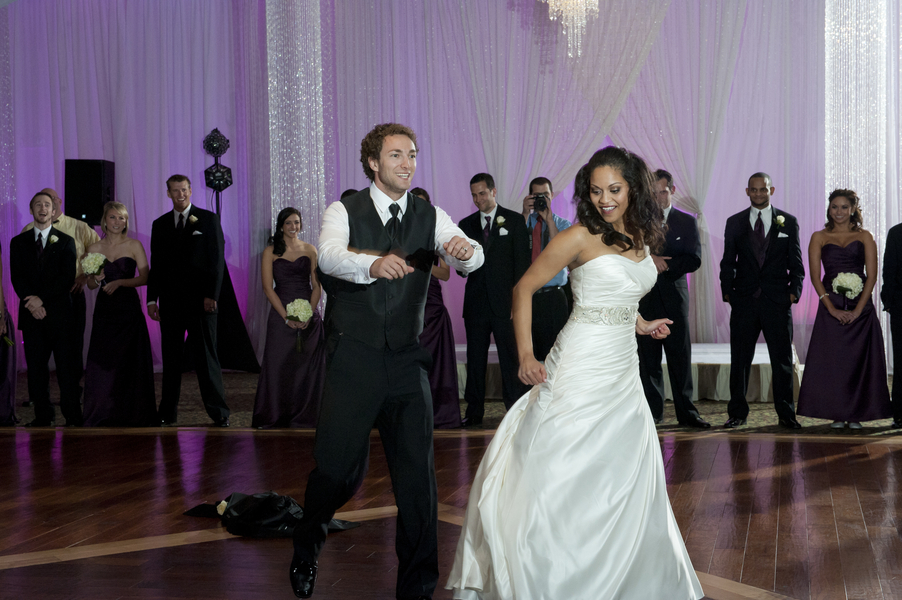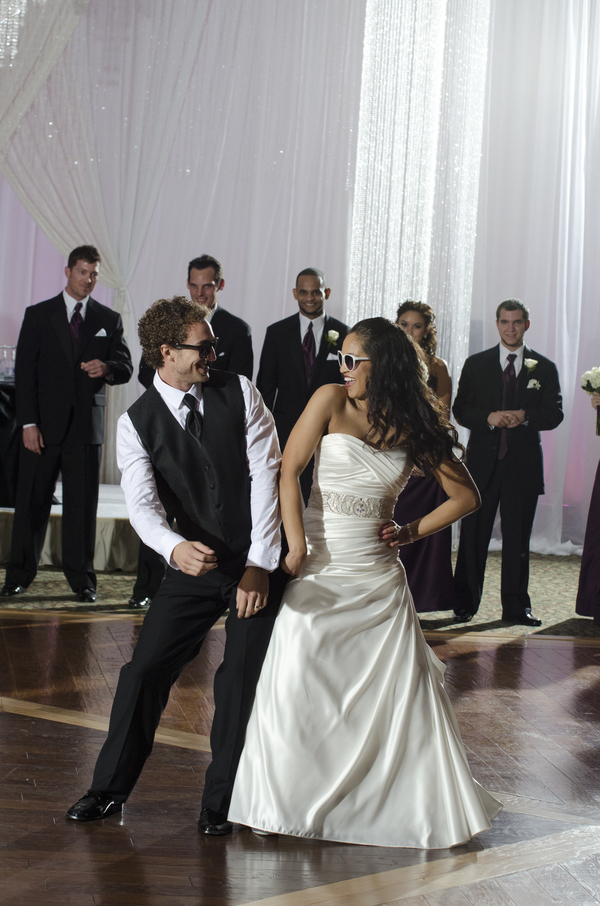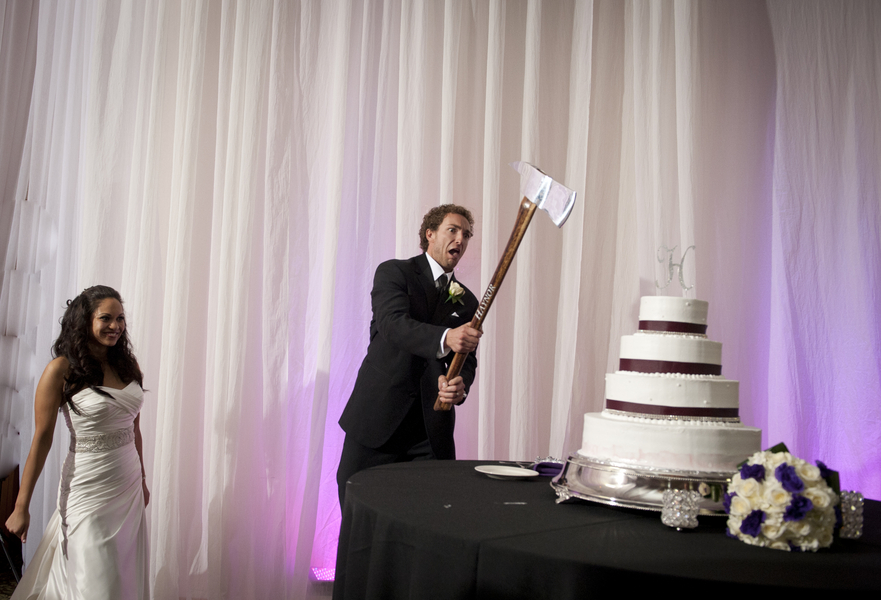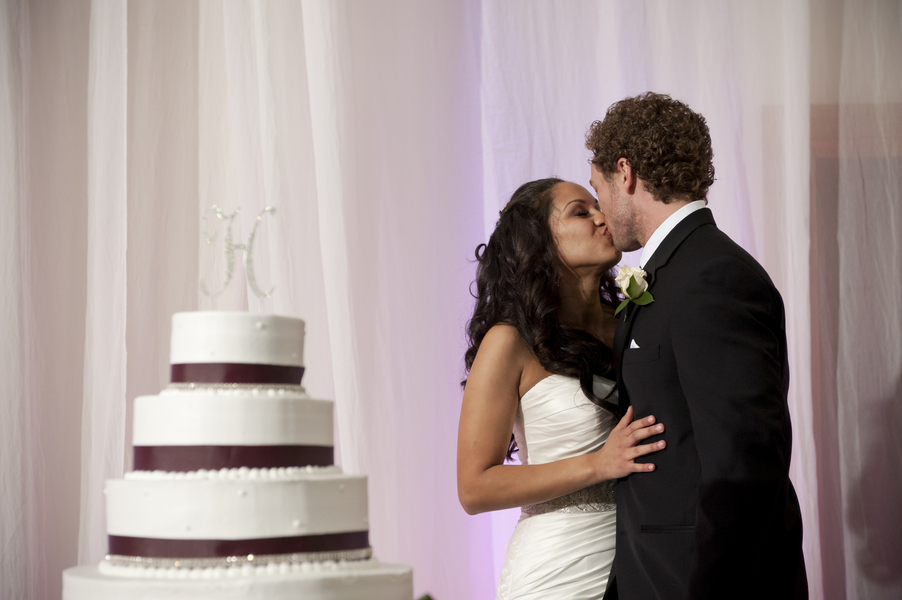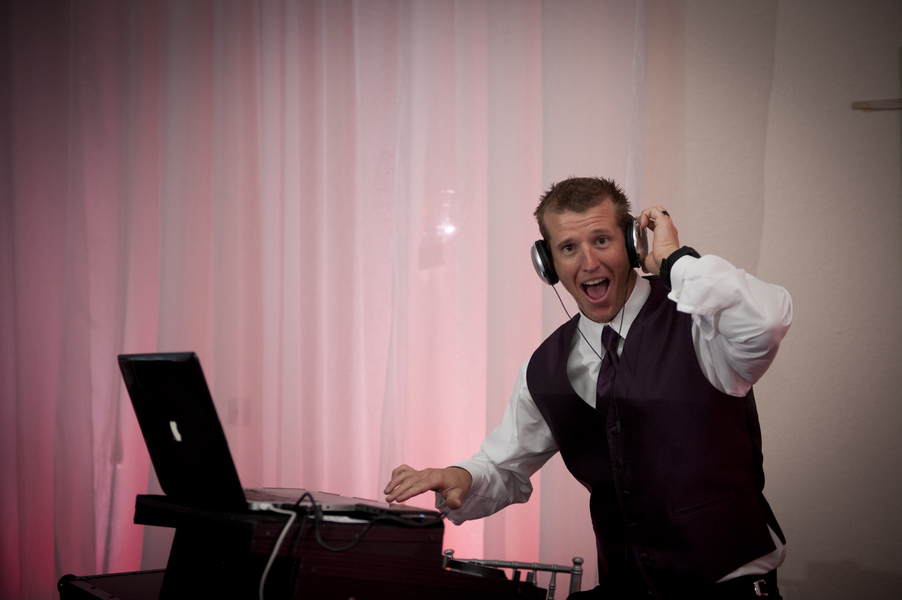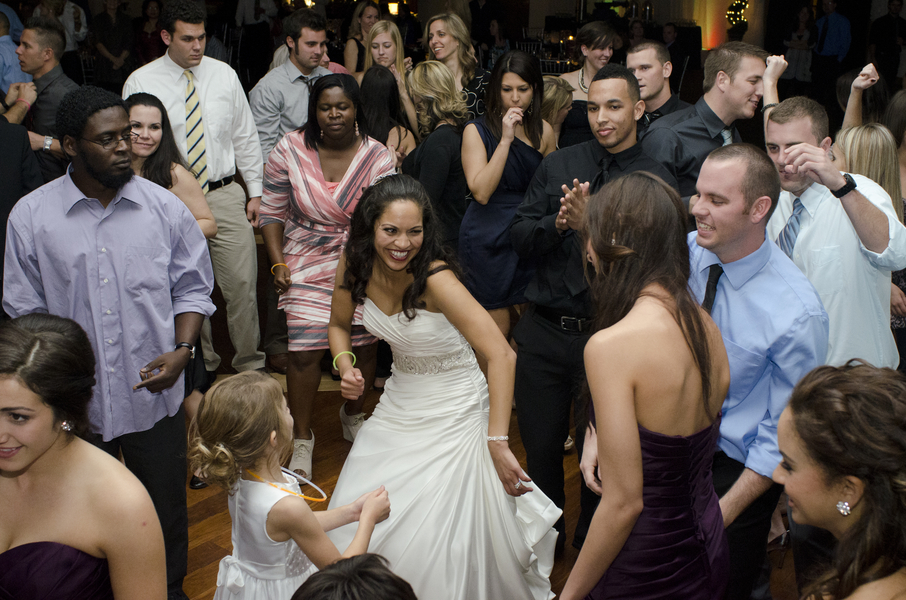 Our DJ Cory Barron with Grant Hemond was phenomenal! He really kept the party going. I was worried having family traveling in from all over the world and how he would accommodate to everyone's needs (music wise) but he did it — and they loved him! – The Bride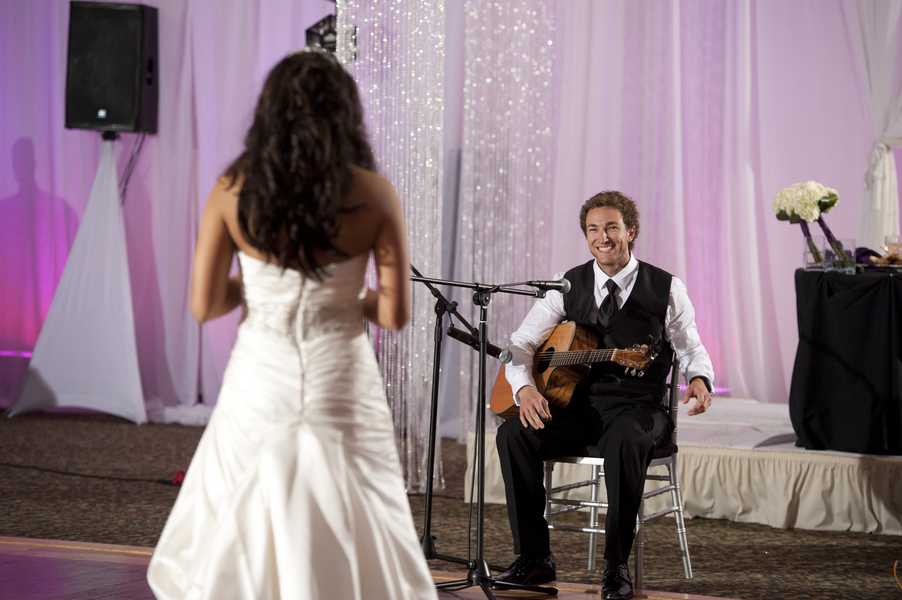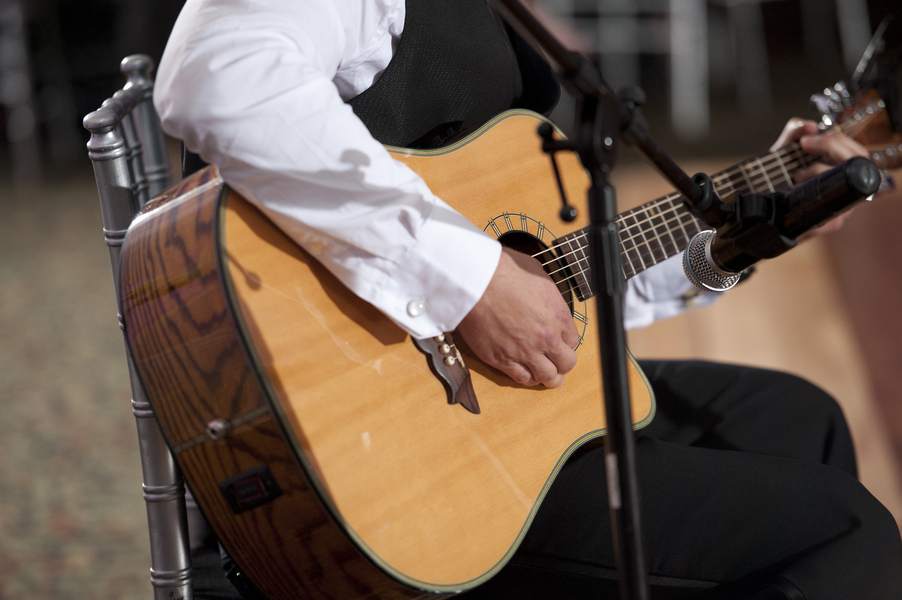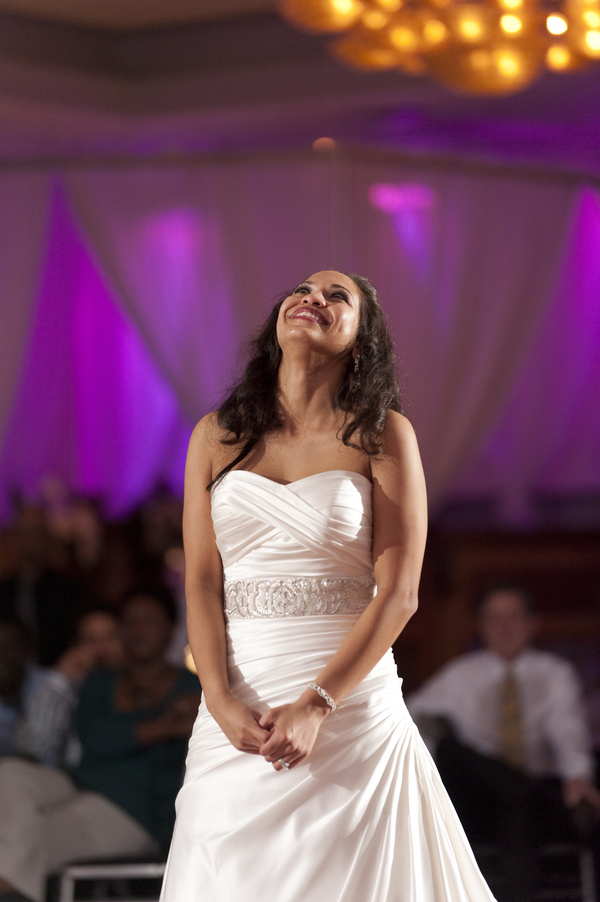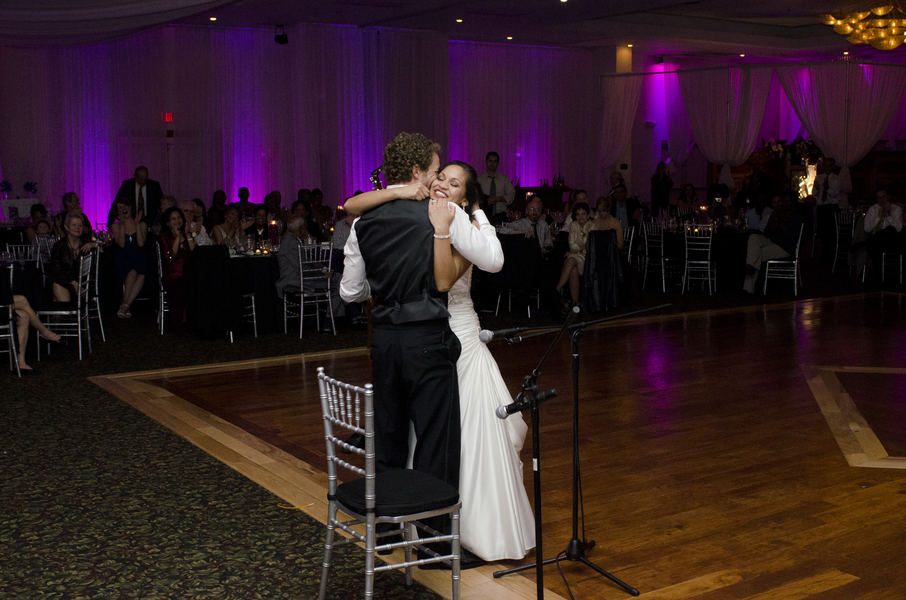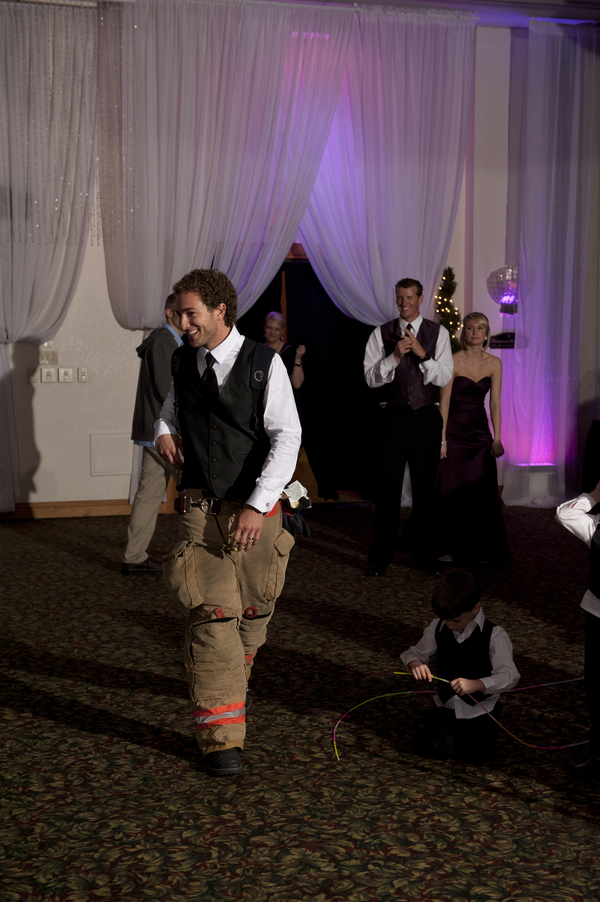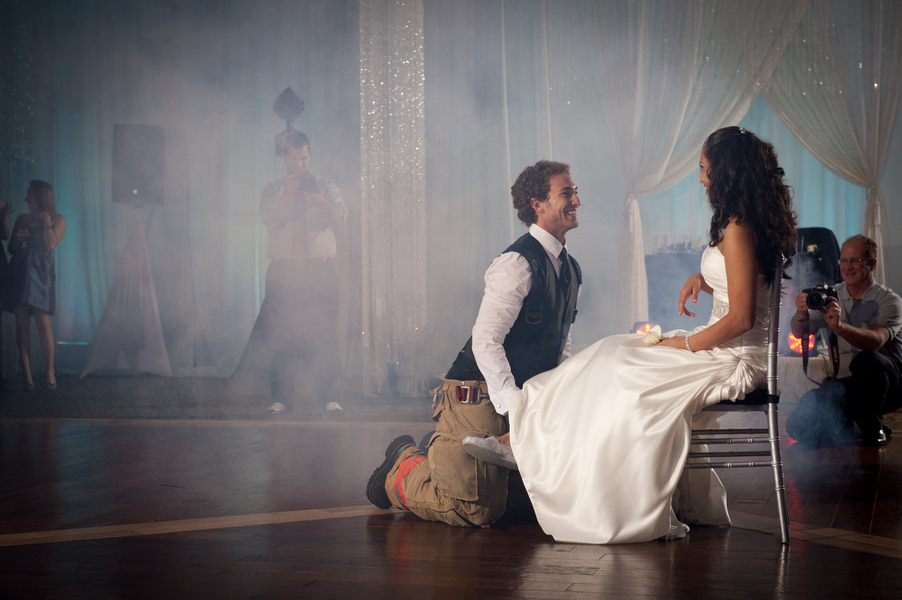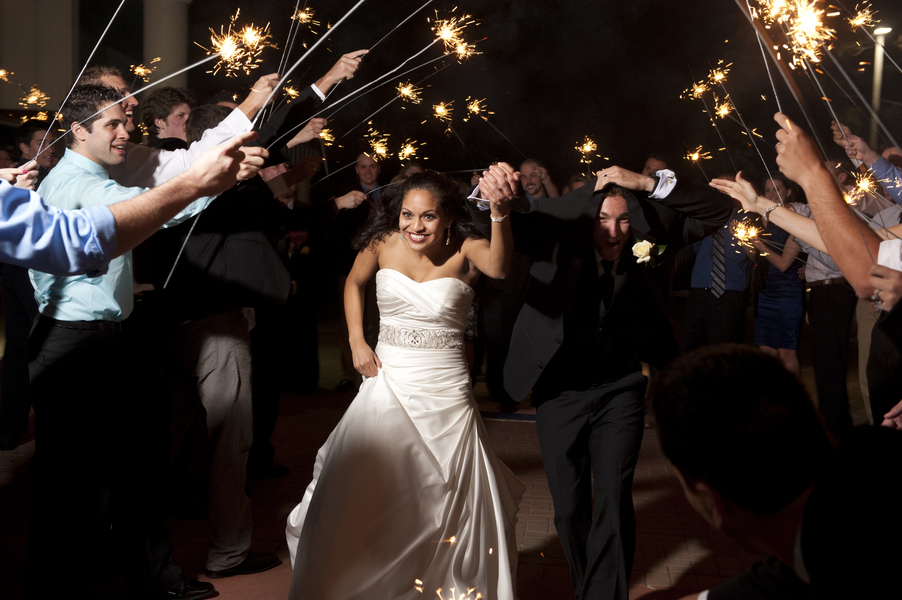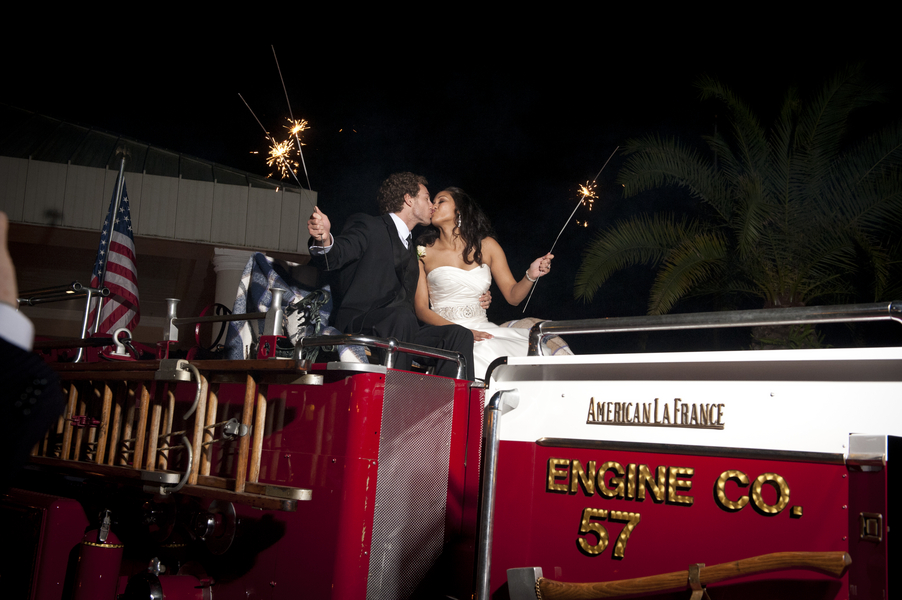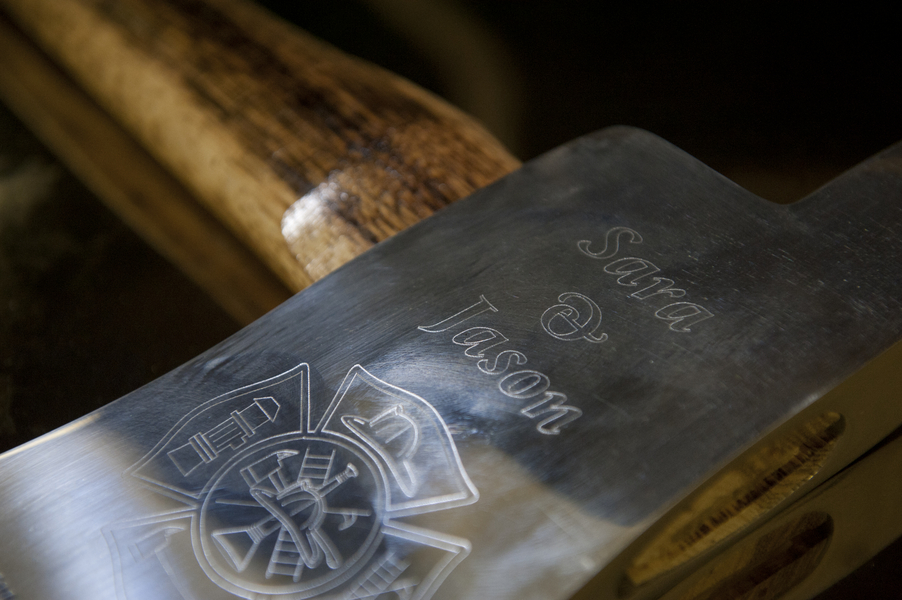 What advice would you give to other Tampa Bay Brides?
Don't sweat over the little things, and if something does go wrong…roll with it! Laugh, stop and look around and enjoy every moment. The day flies by!
Spend the money on the items that matter – photography, and a great DJ!
Tampa Wedding Ceremony: Trinity Presbyterian
Tampa Wedding Officiants: Heath Watson and Michael McGinnis
Tampa Wedding Reception Venue: Bayanihan Arts Center
Tampa Wedding Planner: Burkle Events
Tampa Wedding Photographer: Legacy Seven Studios
Tampa Wedding DJ: Grant Hemond & Associates – Cory Barron
Tampa Wedding Florist: Flowerama
Tampa Wedding Caterer:Delectables Fine Catering
Tampa Wedding Photo booth: Picture This Moment
Tampa Wedding Invitations: Vistaprint (Used a Groupon!)
Tampa Wedding Wedding Makeup & Hair: My Makeup Pro, Holly O'Brien
Tampa Wedding Tuxedo: Men's Warehouse
Tampa Wedding Dance Lesson: Studio Dance Inc
We are proud to have Burkle Events as a Marry Me Tampa Bay sponsor!