North Carolina couple Crystal and Edward bonded over the pressures of law school.
"We had a few classes together, so we started off as friends and study partners. Eventually we realized how much we had in common outside of school. We talked about how easy it was to be around each other and talk to one another. We were inseparable!" Crystal reminisced. "After a few months, both of us agreed that we could not live without the other, and Edward popped the question a week before Valentine's Day in 2012."
The pair wanted a small, intimate Florida beach wedding ceremony and chose a private residence in Longboat Key, near Sarasota, Fl.
"We knew the closer we had the wedding to home, the harder it would be to keep the guest list under control. Having a destination wedding that still allowed those who really wanted to be there to drive, but far enough that we would not have to worry about third and fourth cousins showing up was ideal for us," Crystal explained. "Jewfish Key Island was especially attractive due to its private beaches, beautiful docks and natural green spaces."
The couple decided on a private venue so that they didn't have to "share our wedding experience with strangers on a public beach."
The bride used the natural beauty of the island to serve as her decor versus using "man-made decorations."
"I am a huge do-it-yourself-er, so I chose reception centerpieces that were untraditional, but still got the job done," Crystal said.
Another nontraditional element of the destination bride's wedding was her choice of her wedding dress.
"My personality is more of a 'break rules when you can.' That was obviously portrayed through my dress, traditional cut with a very untraditional color. I actually had every intention on wearing a white dress, but the blush dress caught my eye and stole my heart," Crystal shared. "After I chose the dress, all of the rest of the colors had to coordinate with that: grey because it wasn't black and white to bring it back traditional flair wherever we could."
While the couple did most of the wedding planning themselves, they understood the importance of hiring the right photographer to capture their big day.
"We were looking for photography that was very natural. Formal, stiff pictures were out of the question. We wanted to look like we were posing for a magazine," Crystal explained.
After interviewing several photographers, Crystal and Edward hired Longboat Key wedding photographer Sophan Theam Photography.
"We chose Sophan because she is an 'out of the box' thinker. She was begging to do something different and that fell right in line with what we wanted. She was also very nice and had a great personality. I remember her being very open to my ideas, and [she] loved my obsessive compulsive behavior," Crystal said.
Reminiscing on her wedding day, Crystal's most memorable moment came during the Longboat Key wedding ceremony.
"We wrote our own vows, so they came from the heart. I was even surprised that my husband got choked up during his vows. I'd never seen him so emotional before. It was during [this time] that I realized that it was him and I from here on out. We now had our own small family," Crystal shared.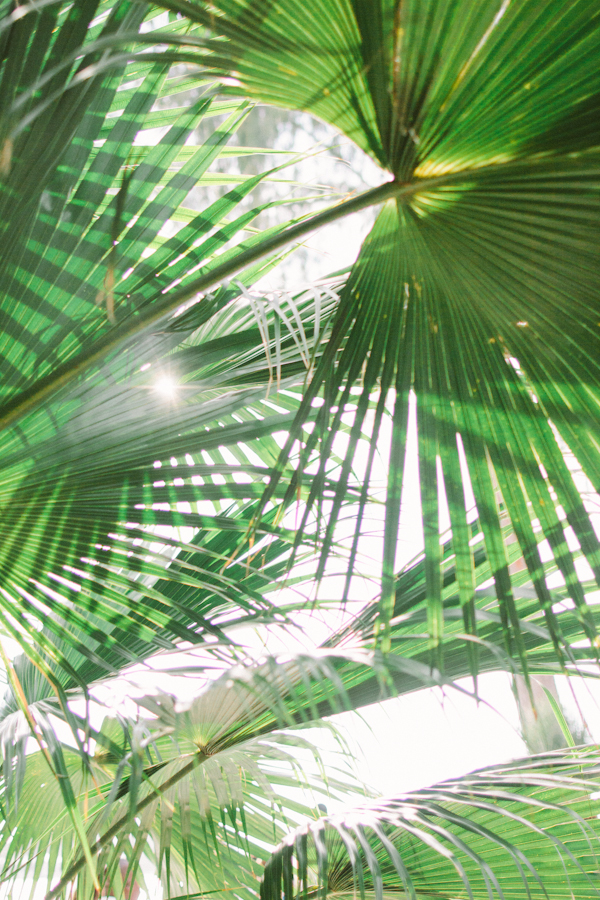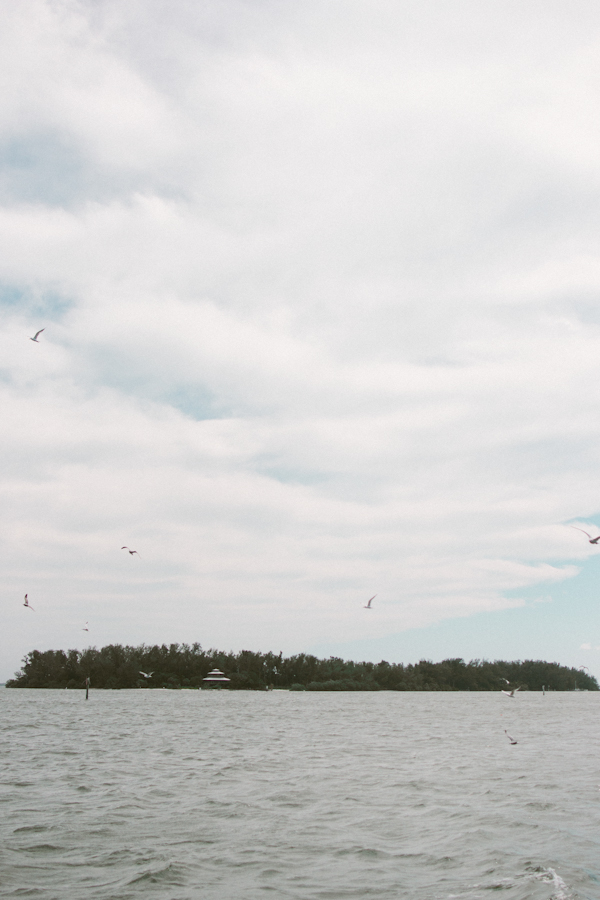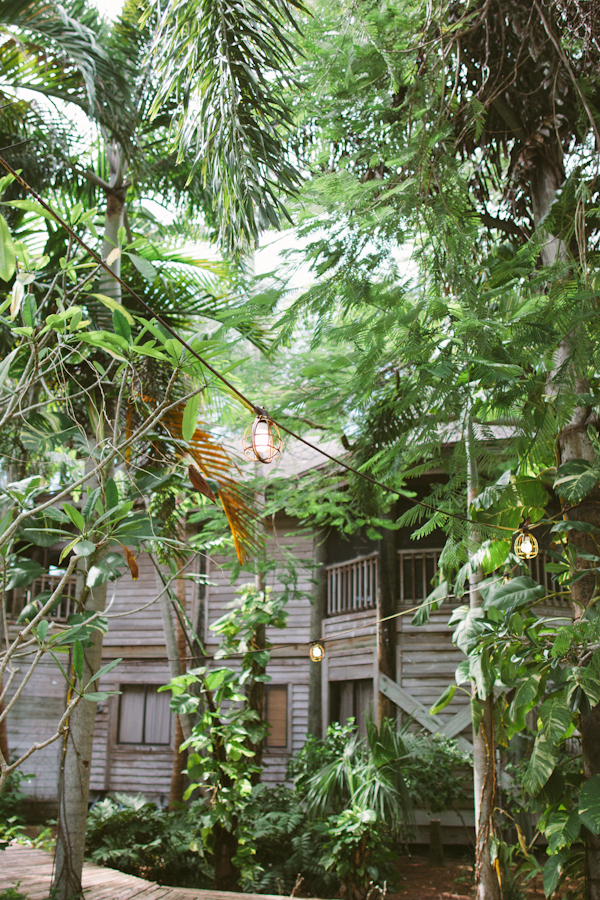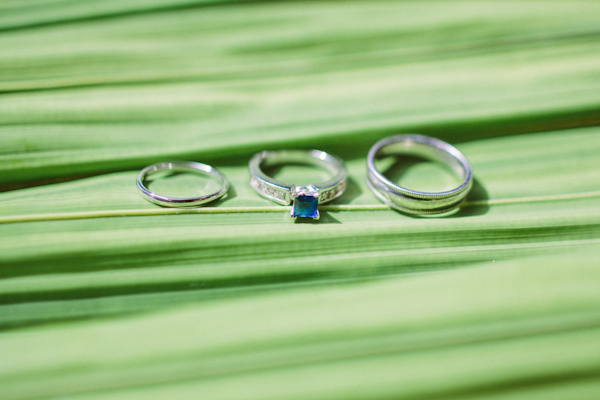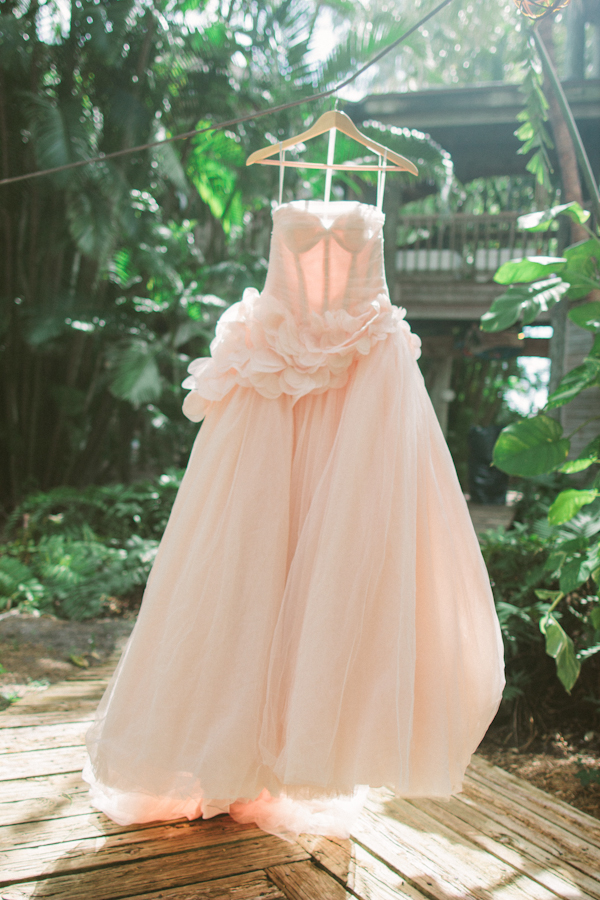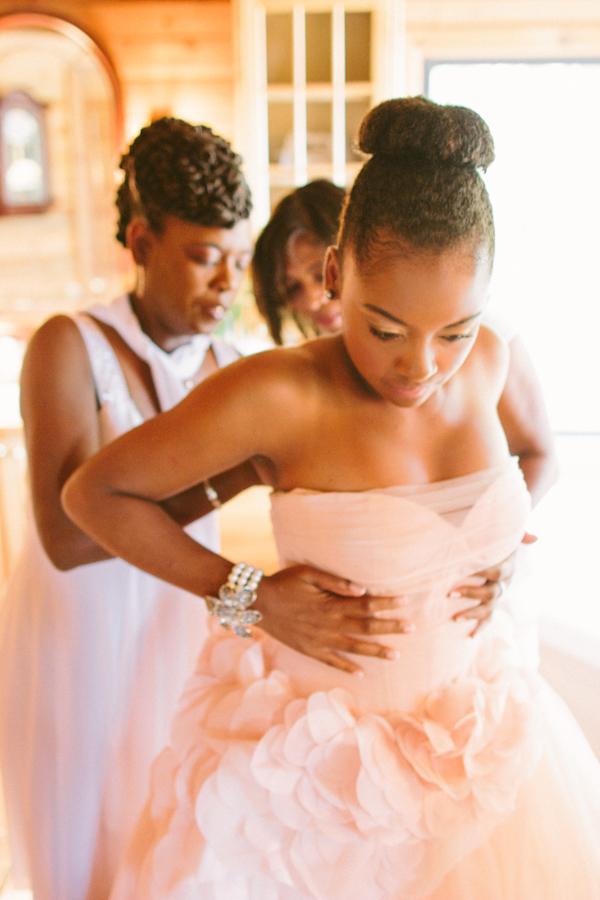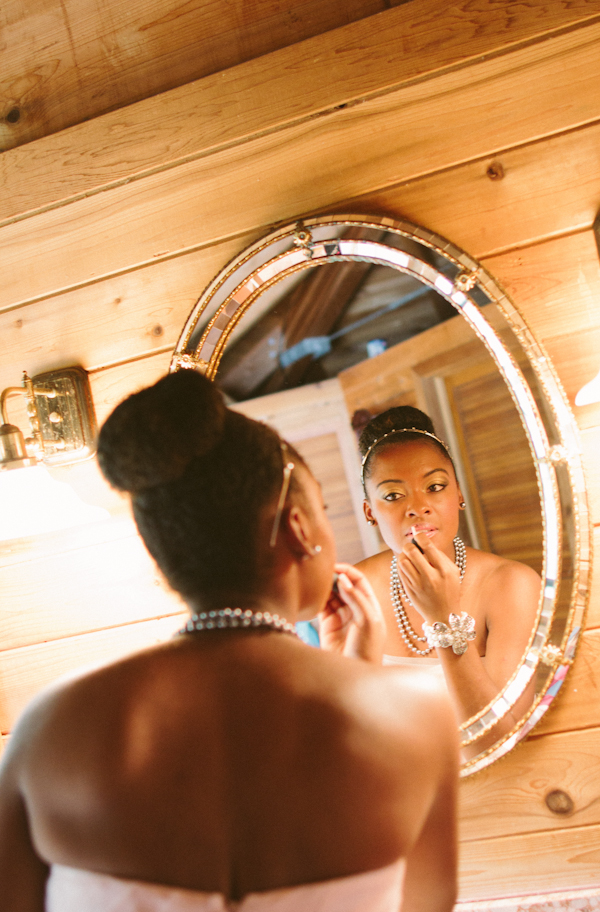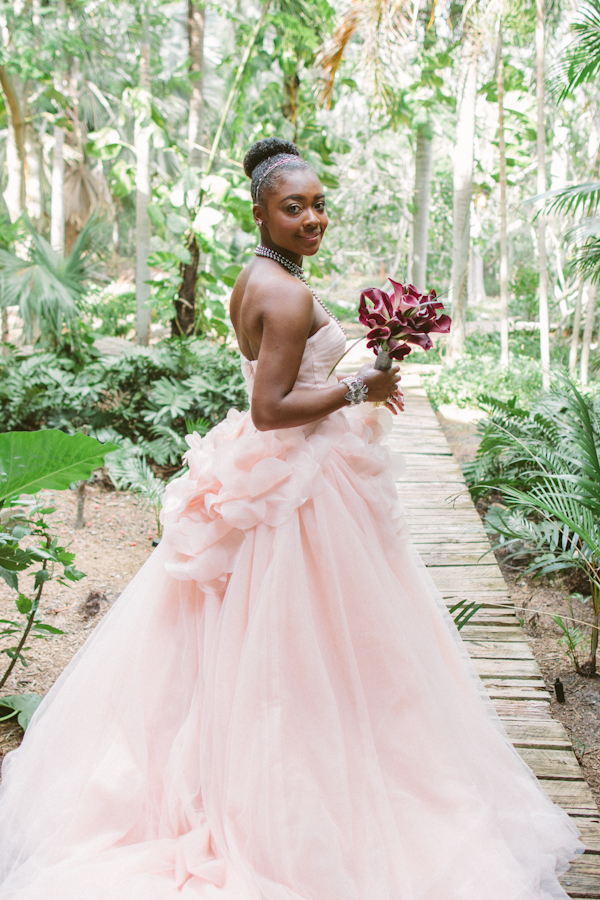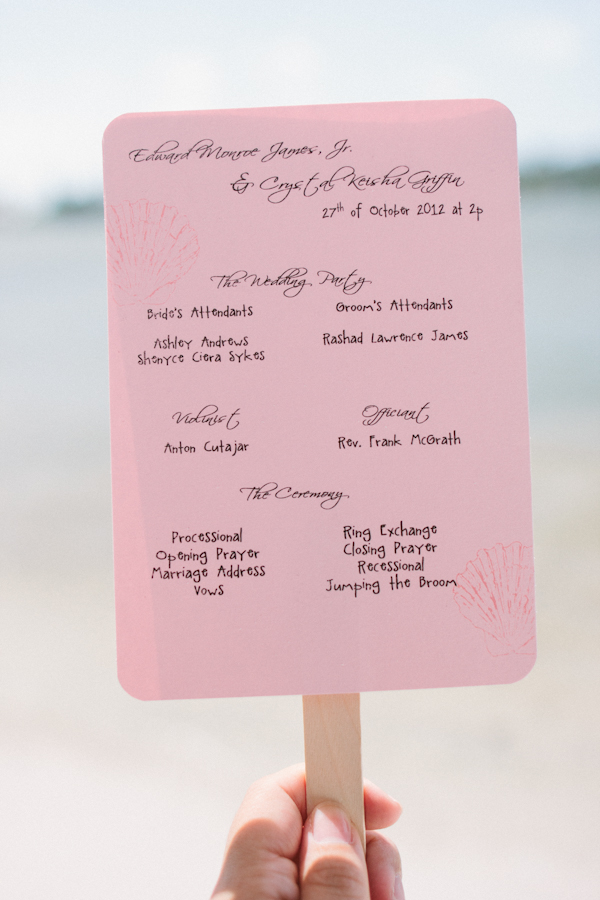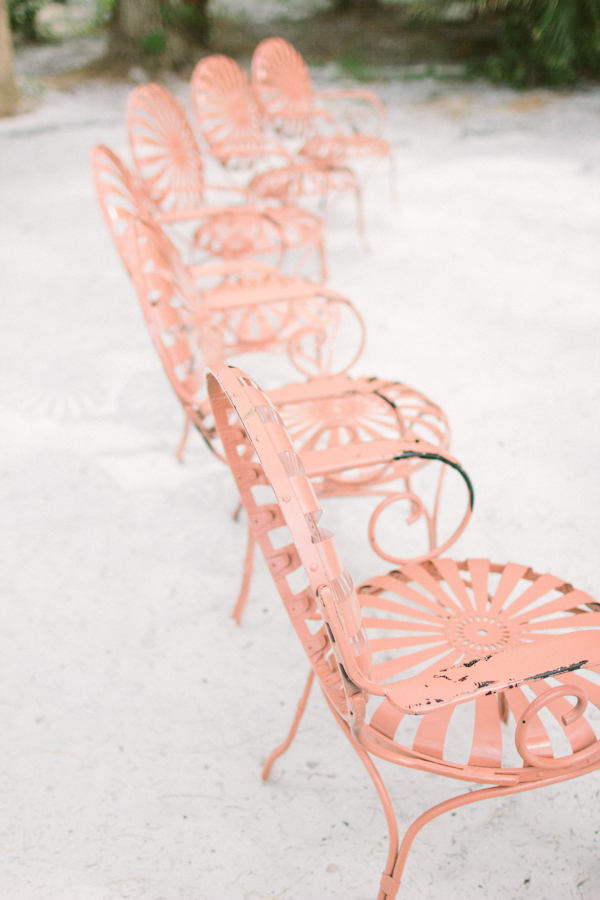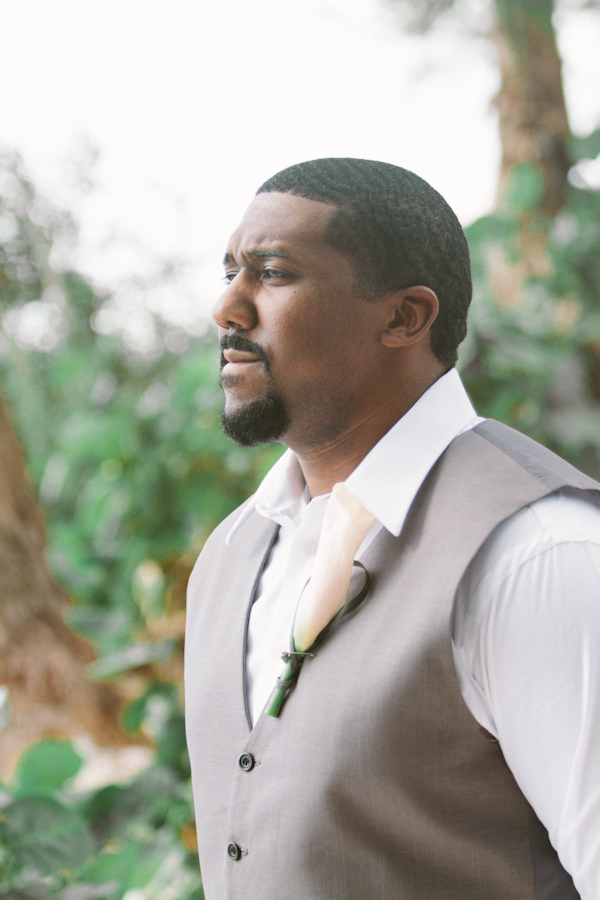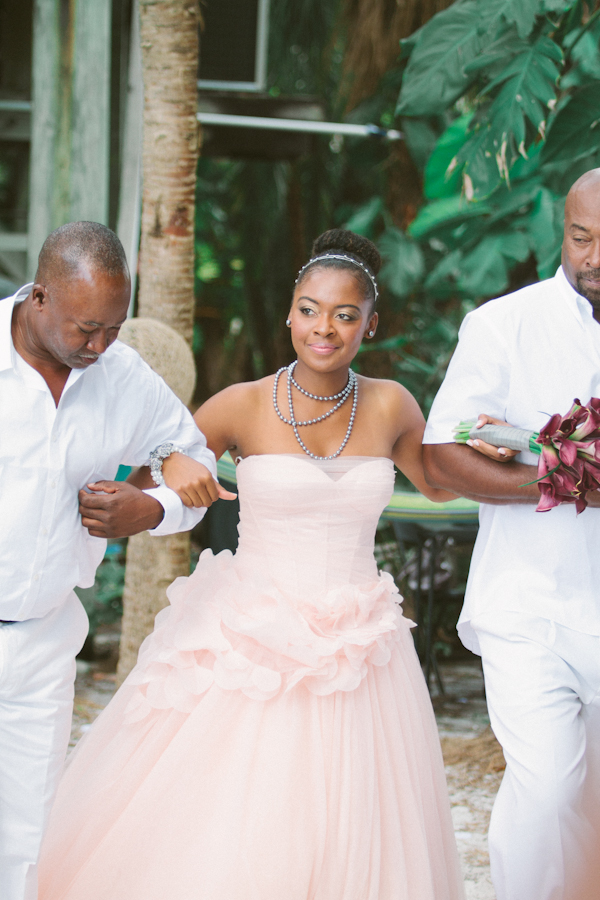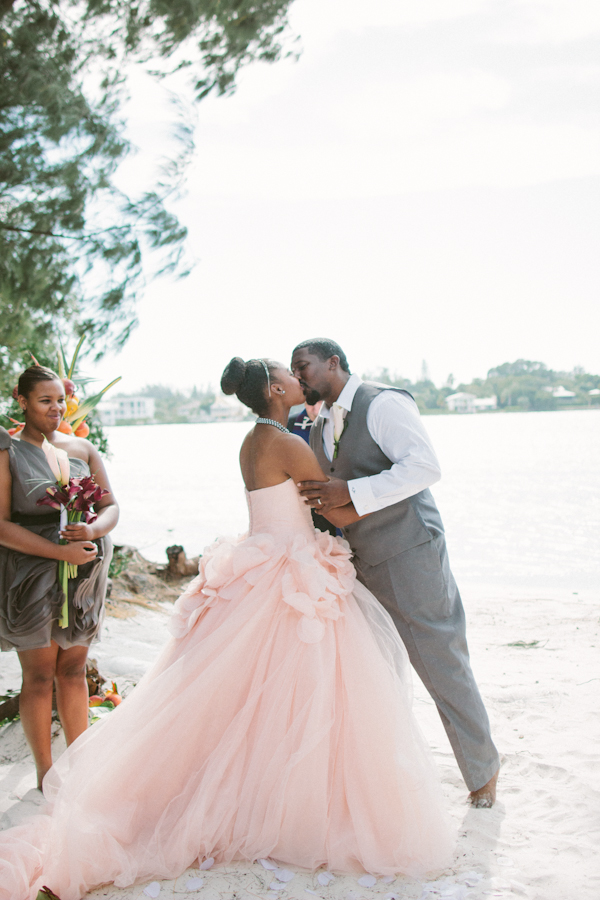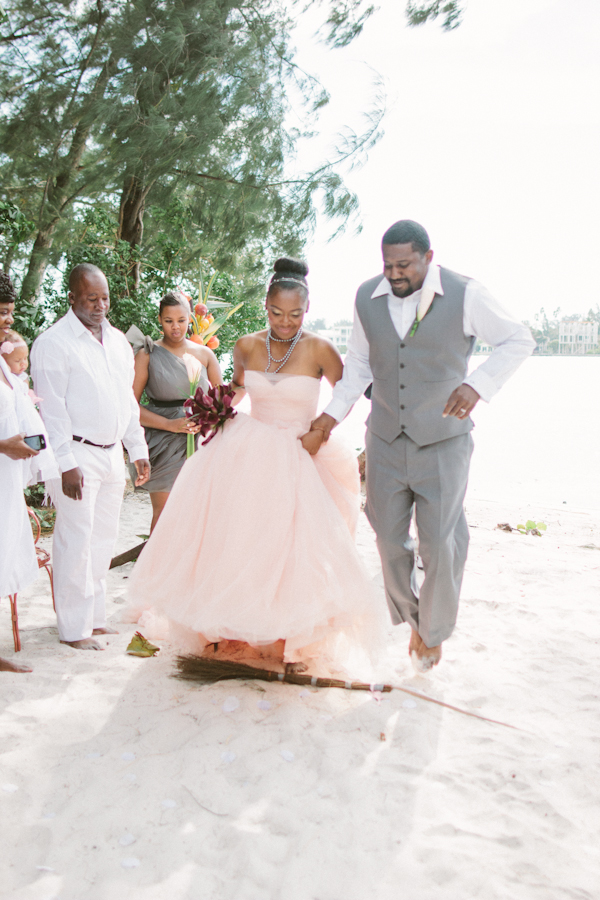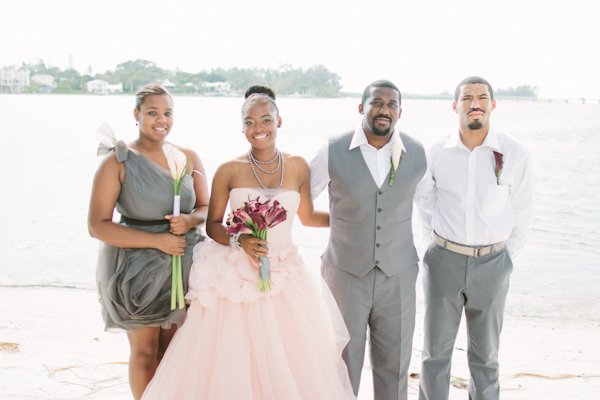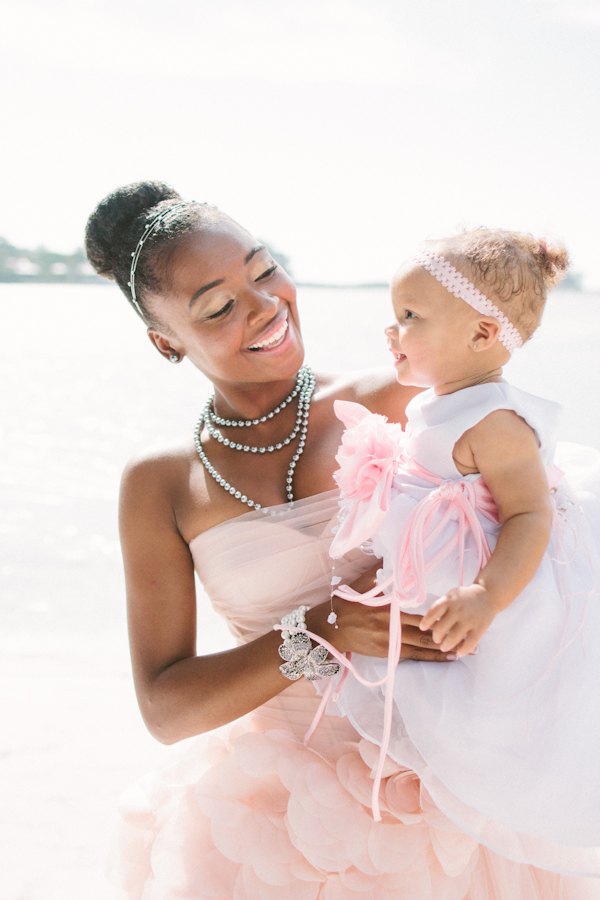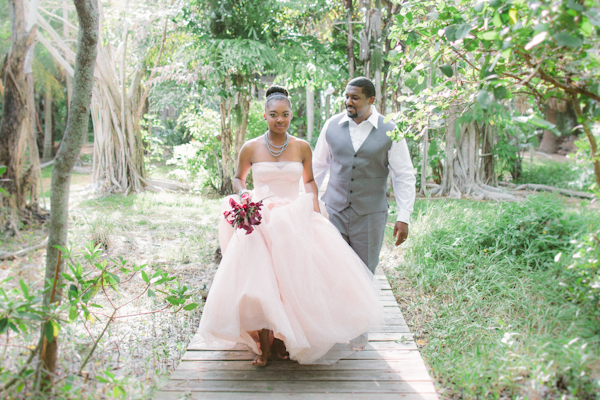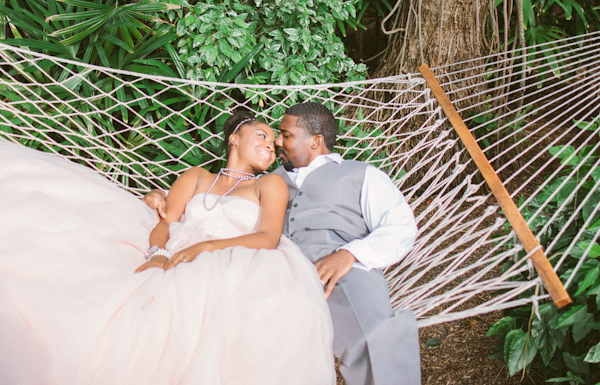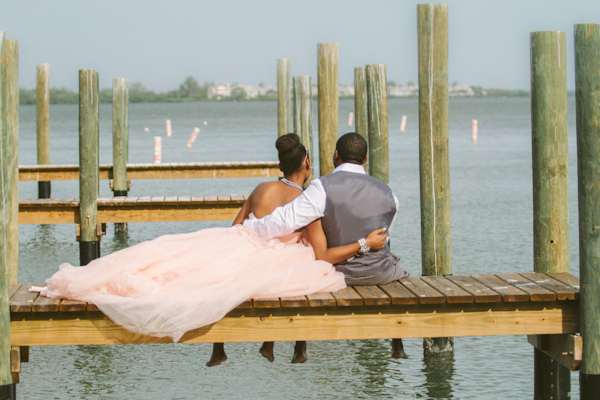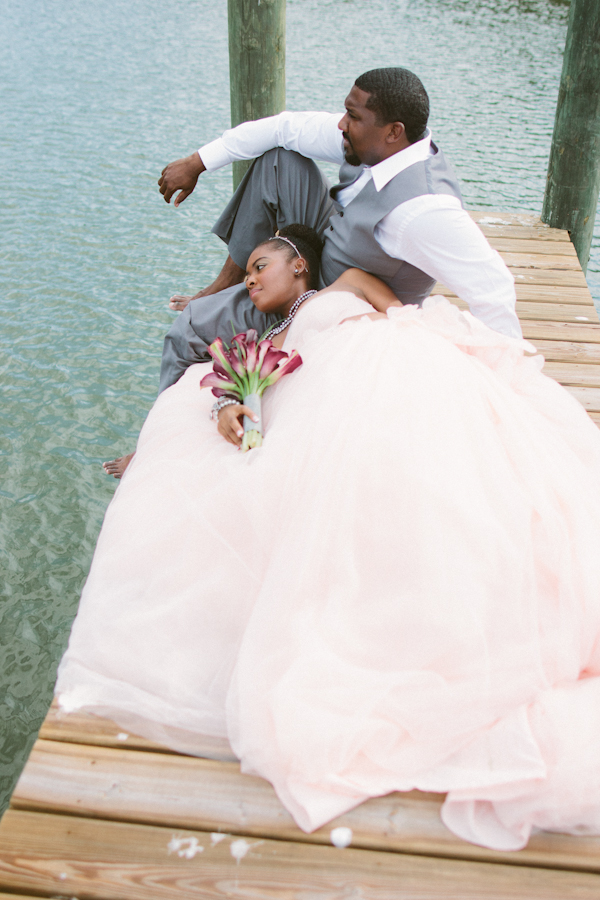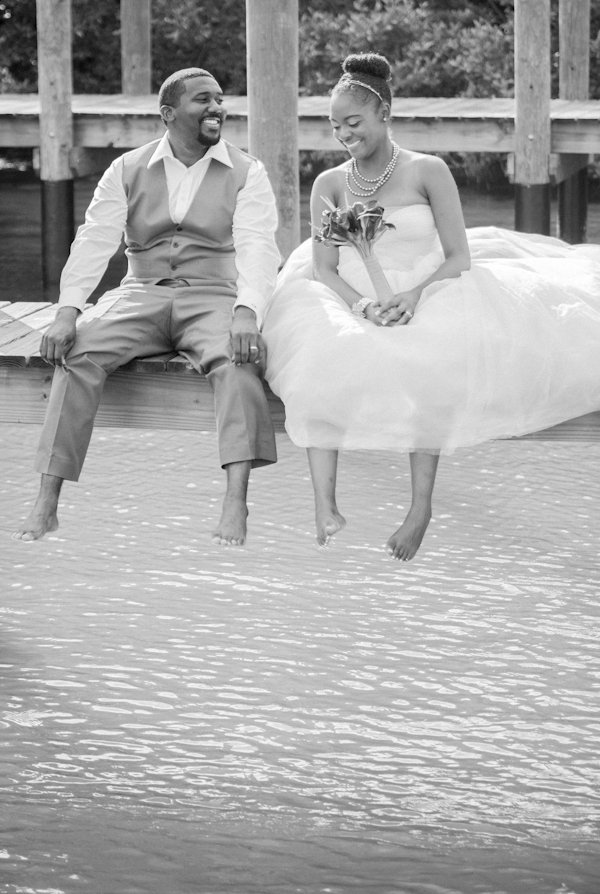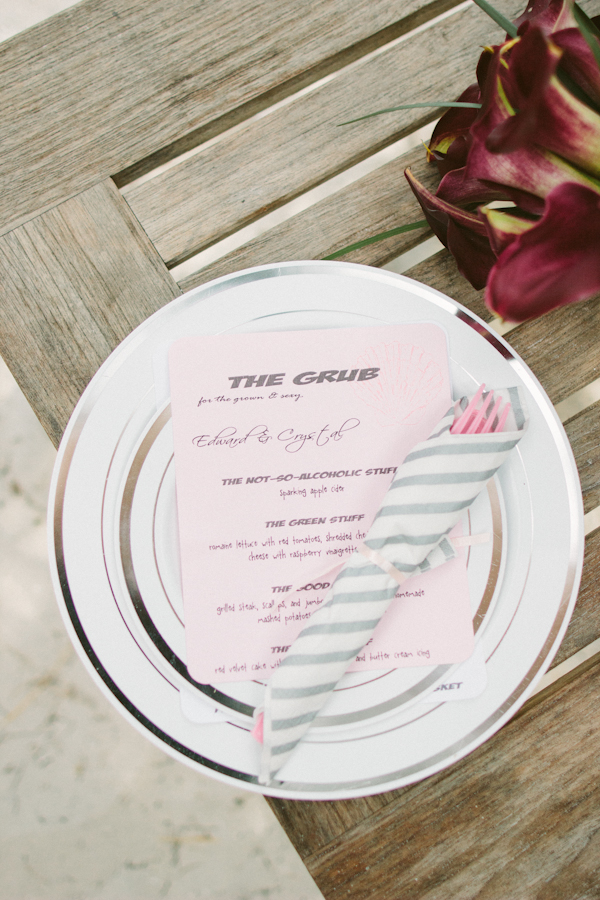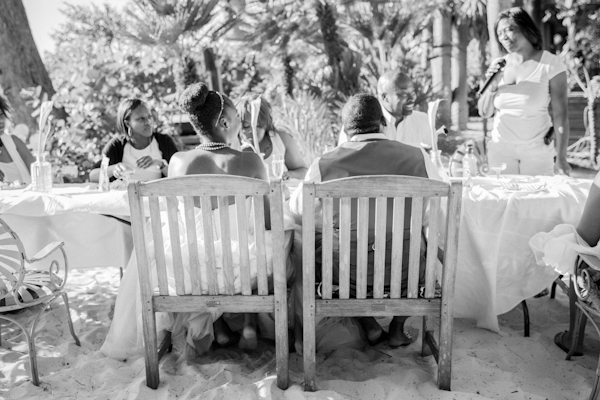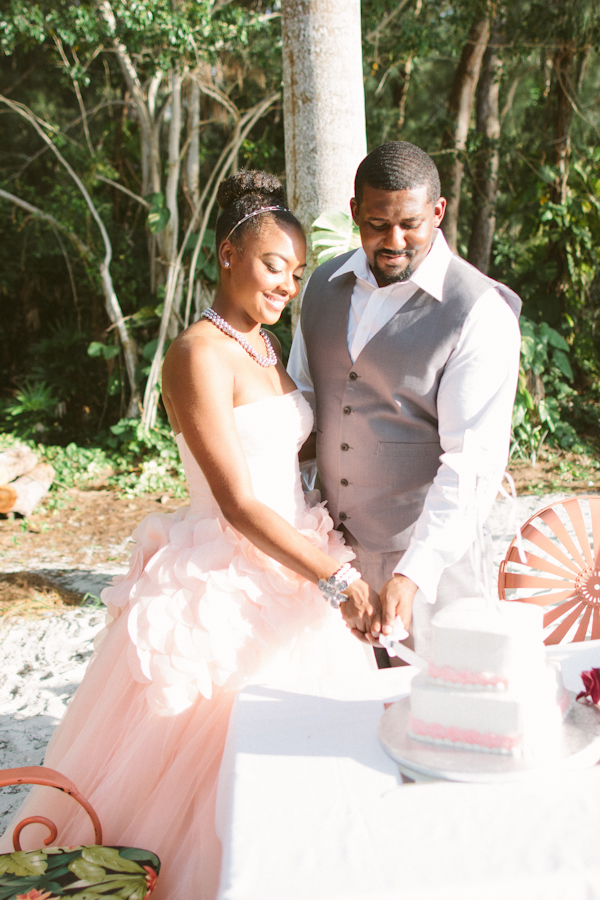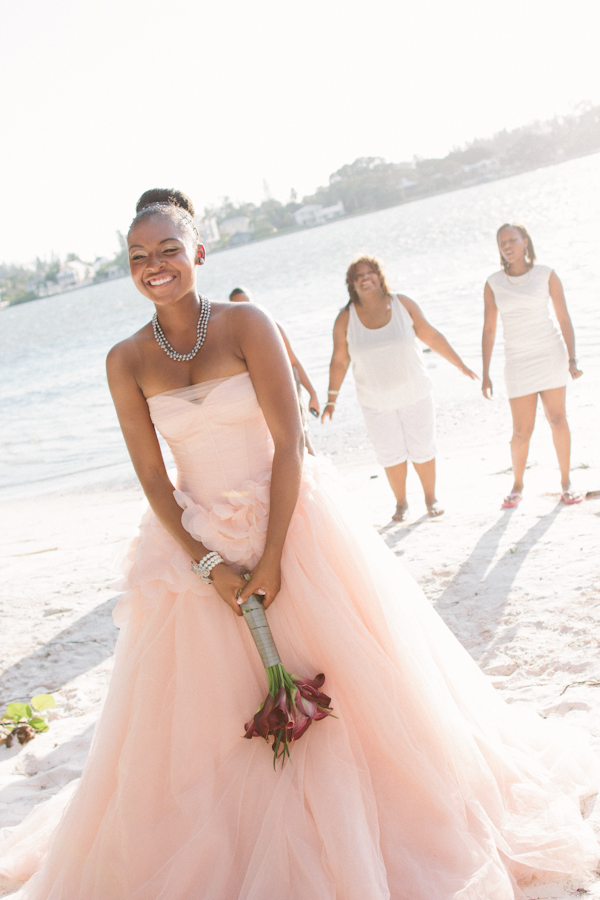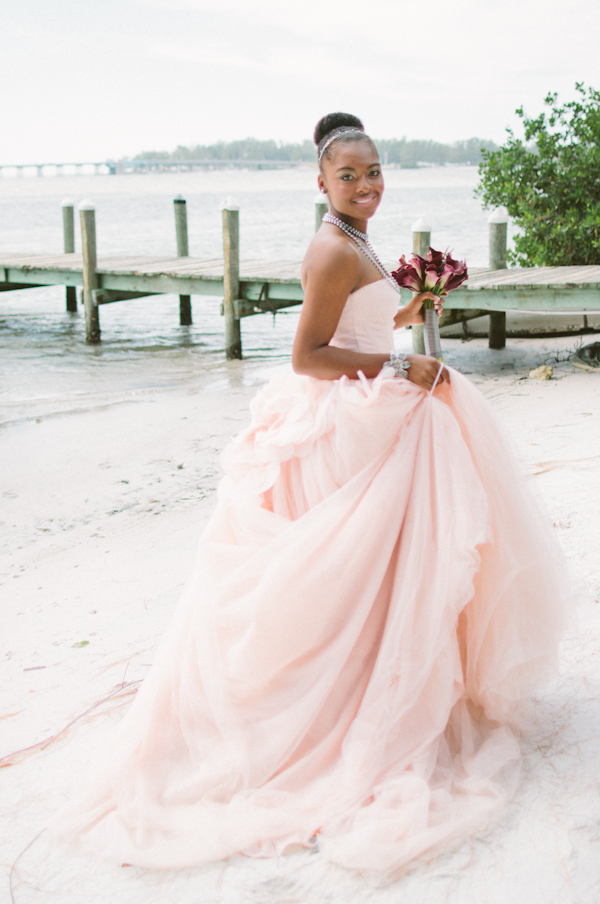 I knew that the two most important things to me were my dress and the pictures. We could've eaten at Waffle House for all I cared. So I knew where I could slash the budget and where I was going to splurge. – The Bride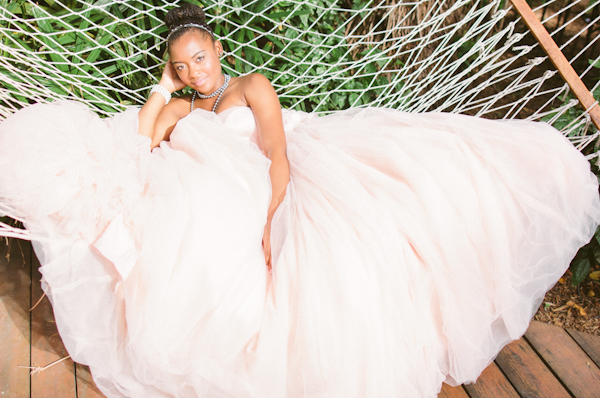 What advice would you give to other Tampa Bay Brides?
When planning a wedding on a strict budget, pick a handful (or less) of elements at your wedding that are most important to you. Spend the most money you can on those elements. Negotiate everything else. Make sure the elements you choose are elements that will last. You can show your pictures to your future children over-and-over again, but after you eat the food, it is gone.
Longboat Key Wedding Venue:  Extreme Polynesian Beach House
Longboat Key Wedding Photographer: Sophan Theam Photography
Longboat Key Wedding Violinist: Anton Cutajar
Longboat Key Wedding Officiant: Reverend Frank McGrath
Longboat Key Wedding Dress: White by Vera Wang
Longboat Key Wedding Dress: DJ Thomas