As you shop on Black Friday and Cyber Monday this holiday weekend, don't forget about Small Business Saturday.
The wedding industry is unique in that most businesses are small and locally owned (and often women-owned!). Just like that restaurant down the street that depends on you to keep their doors, so do Tampa Bay wedding pros.
In honor of Small Business Saturday, we interviewed some of the most respected wedding vendors in the area to discover the best thing about being a small business, learn the challenges of ownership, and what inspired them to enter the demanding world of weddings.
Here are their stories:
"Being a small business owner in the wedding industry is so hard but so rewarding! It's a one-man show! Currently, I am running the website, all of the social accounts, emails, and inquiries, constructing weekly blog posts, attending networking events, and planning styled shoots for current trends that have surfaced. We want you to be up-to-date on everything in this industry. It may not seem like a lot, but all of these tasks are daily things that need to get done. This doesn't even include meetings, calls, and appointments with current couples." Kelci Zicconi, Kelci Leigh Events
Small Business Saturday Special: Kelci Leigh Events is offering 10% off our packages for Small Business Saturday
"Being a small business owner for the last 14 years is one of the accomplishments I am most proud of. We get to work with such amazing couples, each of who have an interesting story that they entrust us to capture through our perspective. Not only do we get to work with amazing clients, but so many awesome wedding professionals who are not only our team on the day of the wedding but who have also become dear friends over the years. It makes life so fun and rewarding and also gives me the flexibility that I want to have in order to be there for my family. I would not trade it for anything!" -Carrie Wildes, Carrie Wildes Photography
Small Business Saturday Special: The amount you spend with Carrie Wildes Photography will be matched towards an album credit and "Guided Artwork Experience."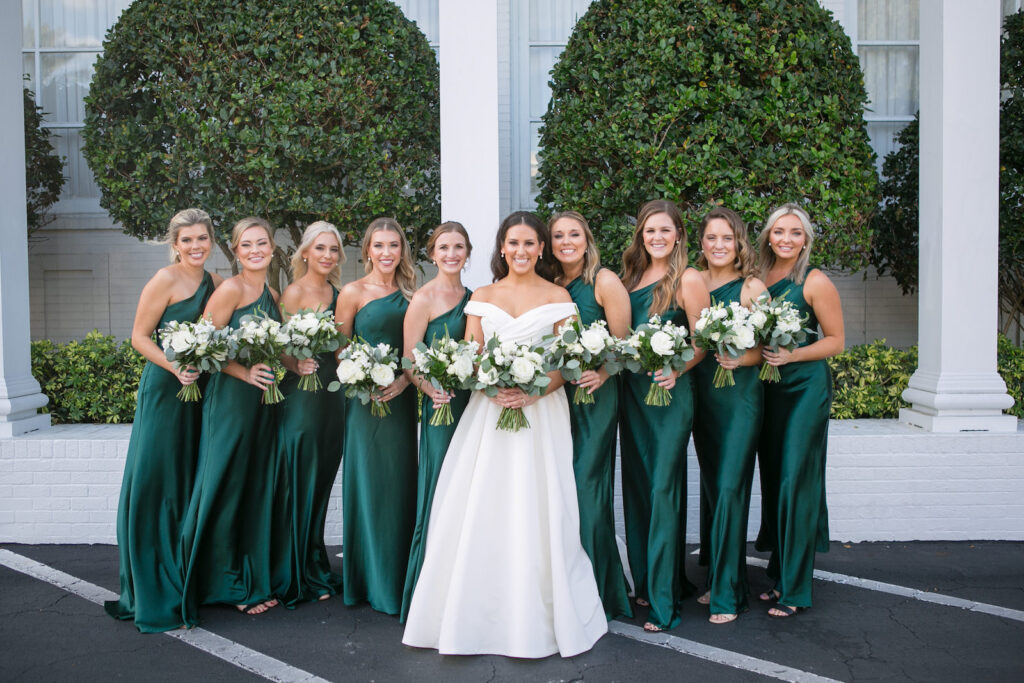 Holiday Inspired Green and Gold South Tampa Wedding| Carrie Wildes Photography
"Being a small business owner is a constant challenge. I recently celebrated my 14-year anniversary in business, and someone said, 'Congratulations on 14 Years of Success!' My immediate response was, 'they were definitely not 14 full years of success.' I consider it 14 years of hard work and survival.
"There are so many benefits to owning your own business: making your own schedule, flexibility with your time, and having the freedom to say 'yes' or 'no,' but there are also a number of negatives: personal/professional balance is always a challenge, no one to cover for you (especially if you are a 'one man' team), and all of the pressure for success or failure is solely on you."
"We truly appreciate every client who we work with because they are supporting our dreams, our business, and our family." -Staci Mandikas, UNIQUE Weddings + Events
"Quite frankly, the tides have been against us the last few years: global pandemic, Hurricane Ian, and Hurricane Nicole. It has been more about surviving than thriving. We are at a point in time where the economics, hiring pool, costs, etc. are relative to the decisions made by our leaders. The key, if you are in business, is to stay in business, and much of our competition has had a tough time with that. With winter comes spring, however, and we are very much looking forward to that." -Brandon Wheeler, owner, Gulf Beach Weddings
"To be a small business owner in the wedding industry means that you are constantly working to provide the best services to your couples. As a photographer, I am constantly working to provide my couples with an experience that is memorable. Not only am I capturing moments for them that will last forever, but I am also there to help them along the way with the things they might need to make their wedding day go as smoothly as possible such as 'must-haves' or timelines of their photos."
"As a small business, it is important to stay up-to-date and current with the times so that you never become 'outdated,' which is why continual education within one's small business in the wedding industry is also crucial." -Amber McWhorter, owner, Amber McWhorter Photography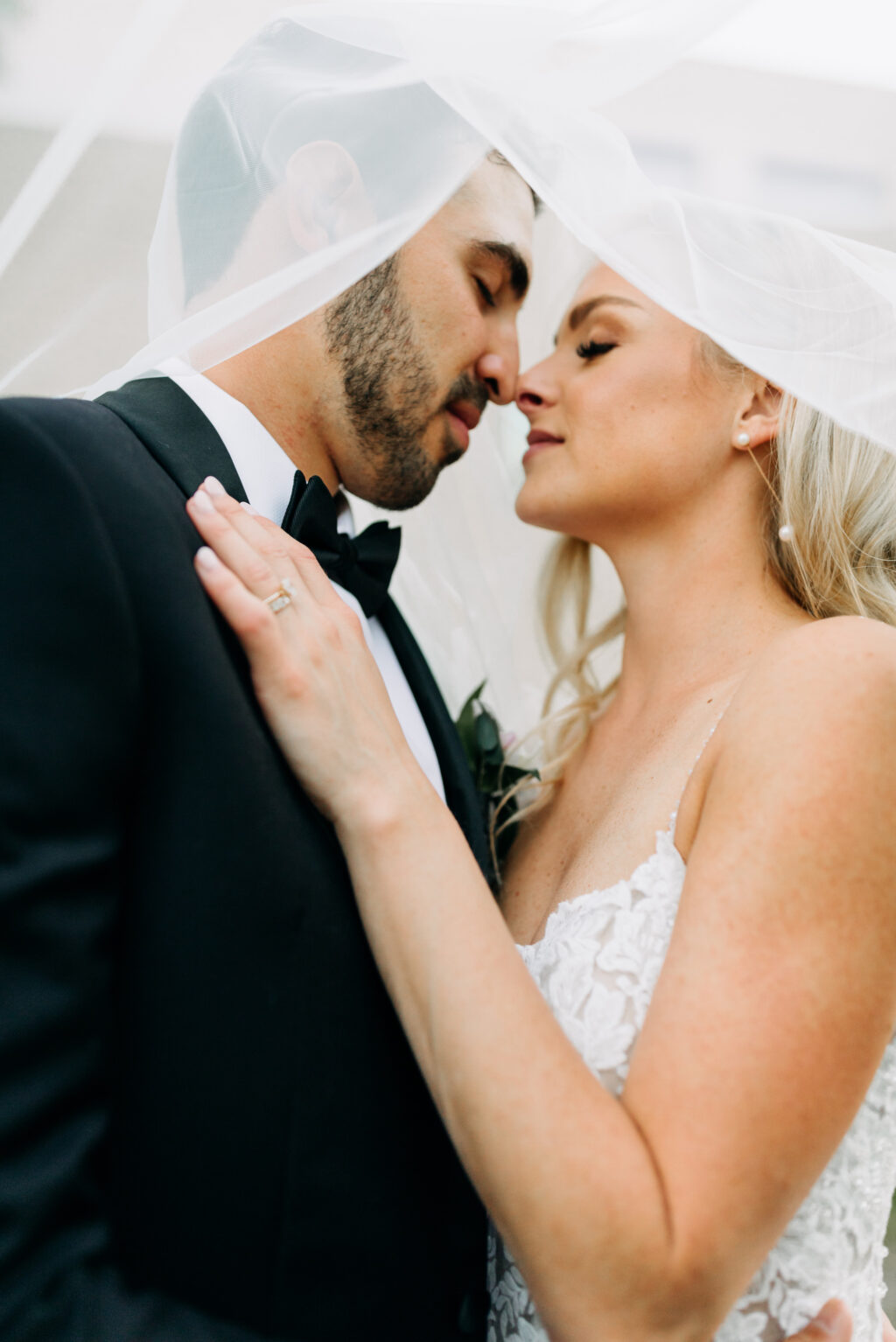 Classic Champagne and White Downtown St. Pete Wedding | Amber McWhorter Photography
"To be a small business owner means a lot of things. It means that you have the flexibility to run your business according to the model you feel is best for you, but it also means to have a new level of responsibility not only for yourself but for those who are employed for you as well. That's the beauty of being a small business owner, you can decide what your limits are and can push yourself at your own pace."
"To be a small business owner also means to have a closer relationship with the community you serve. The best advertisement for a small business is word of mouth; it's free and often means repeat customers that grow to become a part of your vendor story. Your neighbors are your best patrons, and if you get to know them and the community around you, you'll be rewarded with more than just future business; you'll be rewarded with support for your upcoming endeavors." – Melanie Eubanks, Lemon Drops Weddings and Events
"Being a small business owner enables me to control the direction of my life. I get to spend my days with my kids, and on the nights and (most) weekends, I get to create beautiful images. But more than that, I get to do work that is so very fulfilling. My photographs create something beautiful that will be cherished for generations. There are very few jobs that leave a lasting legacy of the most wonderful memories. My husband likes to tease me that no one ever cries tears of happiness over his financial spreadsheets!
"Every word on my website, post on social media, and photo is curated to create the tone and brand of my business. It reflects my passion for weddings and for my brides. I love that I have a sole creative vision for my business, and I get to use that to communicate my passion for what I do! When you hire a big business, you're hiring based on a marketing team, not a person that is going to have a personal connection with you at your wedding."
"Every photographer starts a business thinking, 'I love taking photos,' but very soon we realize that we STARTED A BUSINESS!?! That beautiful passion now becomes a lot of other things too! Not only do I need to take amazing photos, but I'm also now in charge of inquiries, websites, taxes, business strategy, insurance policies, and legal contracts. A bunch of other things that I'm not quite as passionate about!."
"Overall, I love my business because of the freedom it gives my family. What they say about small businesses is absolutely true. When you support my small business, you're giving my little girl ballet lessons and not buying a CEO another sports car." -Mary Neiman, Mary Anna Photography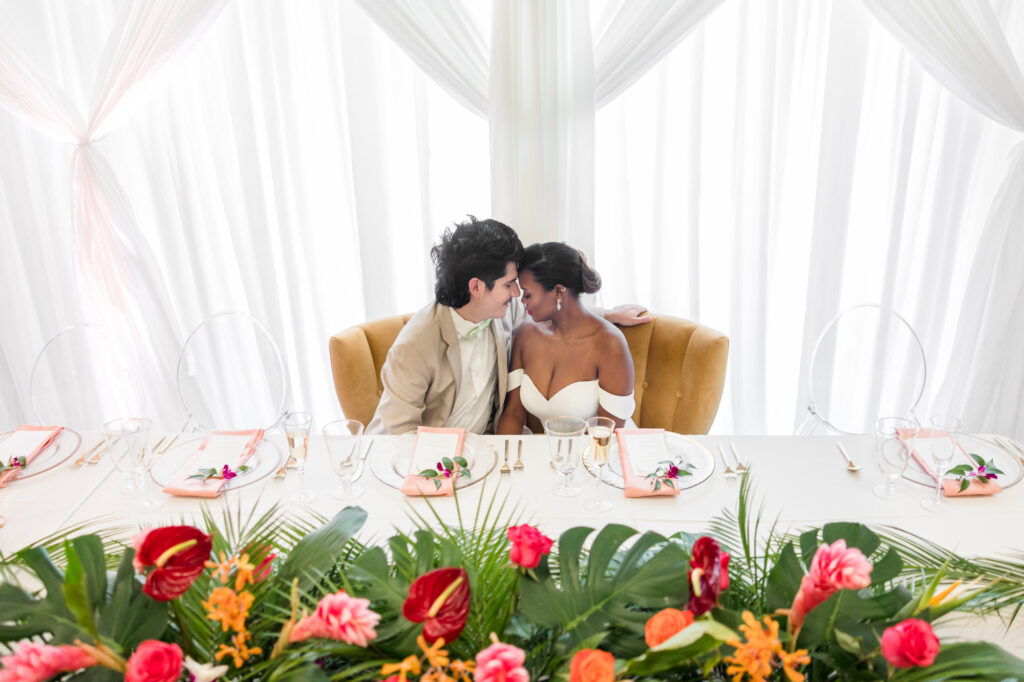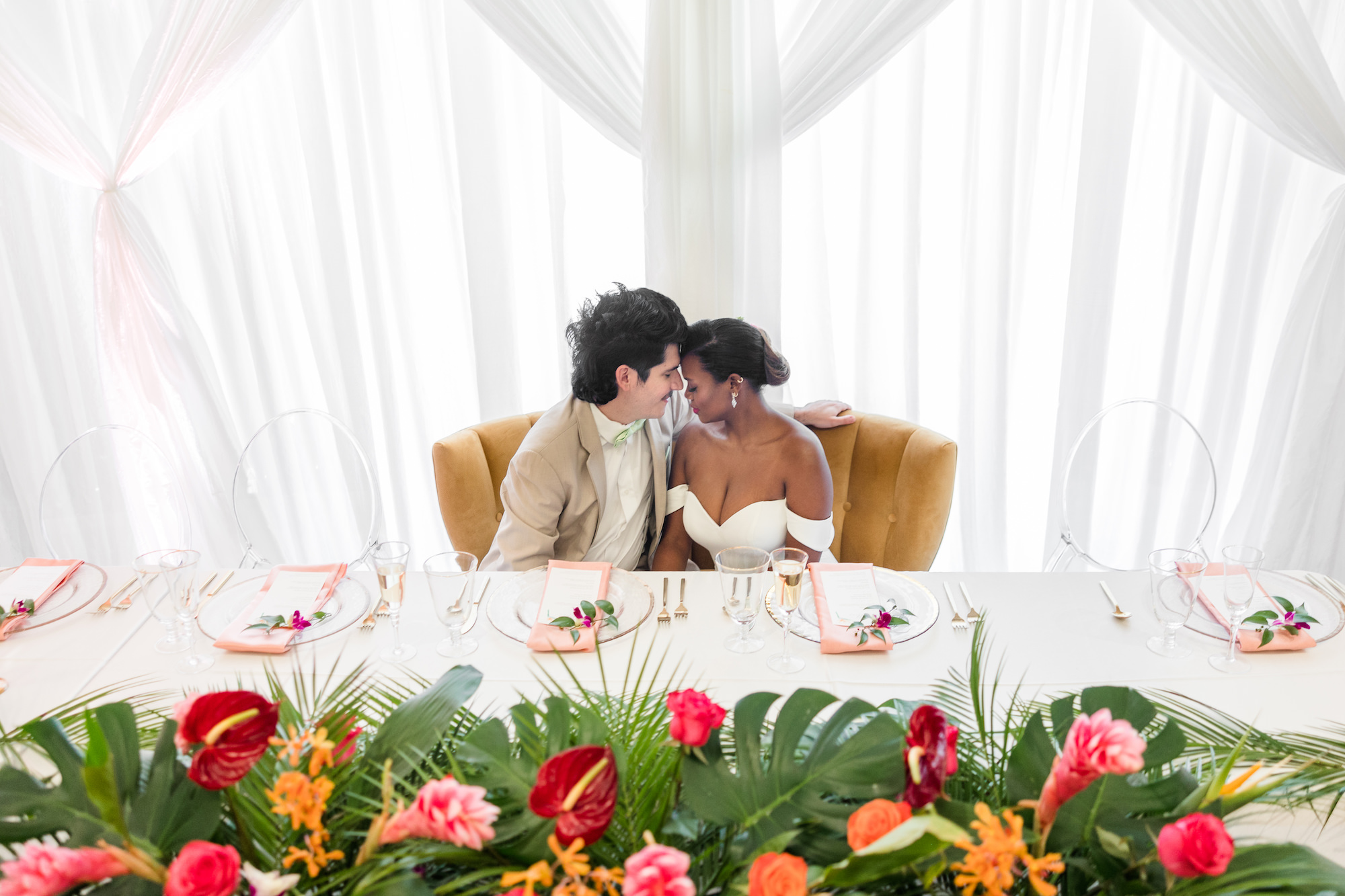 Tropical Pink and Orange Wedding | Mary Anna Photography
"There are so many amazing pros to being a small business owner, but of course, there are some struggles as well! I love having the flexibility of creating my own schedule, whether it is a full admin day with lots of behind-the-scenes planning or a work day completely on the road doing site visits, meetings, and networking. By being the boss, I get to create and attain my own goals and achieve them when I see fit instead of following someone else's guidelines. This is similar to when booking new couples and making sure that they are someone I want to work with just as much as they want to work with me! Many small business owners have a tough time with this, but creating boundaries, especially with late-night working from home, is key to a happy work-life balance!"
"You have to constantly remember to be your own motivation as the owner and lead because you are the backbone and the main face of the company. If you don't do the job to your fullest potential, then you are doing yourself and your baby (the company) a disservice! I make sure not to put too much pressure on myself when already working in a stressful yet amazing industry because we can't always say yes to every single thing. I love styled shoots, but I also have to tell myself I can't do a million a year and to be rational with time management. Most of all, I am extremely excited to start my own team, but with so much work that you have put into your own company, it can be difficult to find trustworthy, loyal, and dedicated employees. Nevertheless, I am so passionate about what I do, and I am so thankful I get to what I love every single day!" -Lauren Gertz, MDP Events
"It's an incredibly rewarding experience to be a small business owner in this industry. Every client we work with presents new challenges and opportunities to achieve the desired effect. However, the relationships we foster with our wedding clients mean the most to us. With a smaller staff footprint, everyone on our team has a role to play on one of the most significant days in an individual's life. From the first consultation discussion to the final reveal with the family on the day of, every step of the process is intimate and impactful both on our staff and for the client. Our advice to couples working with small business partners is to embrace the relationship. Also, keep an open mind to their advice, since they have worked so hard with previous clients to achieve success." -Zoe Prosser Gallina, Botanica Design Studio
"Being a small business in this industry is a lot of work but so rewarding. I love having a tiny imprint on someone's special process, from the bachelorette to the bridal boudoir; it is such an intimate time, and there is nothing better than being a part of that. By supporting local and small businesses, you allow us to live our dreams and create a special touch and more personalized experience for yourself." -Gabrielle Rene, The Gadabouts Captures