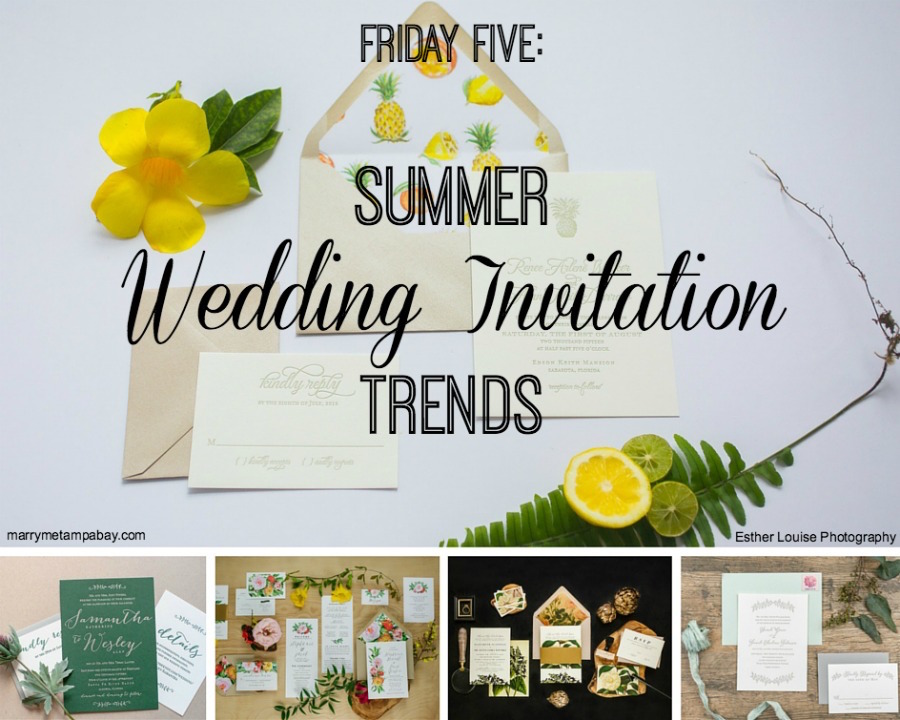 To celebrate the arrival of sweet Florida summer, we are highlighting the beauty and whimsy of summer inspired Tampa Bay wedding invitations. Today's inspiration comes from the natural elements of Florida's lush greenery, citrus trees and botanical details from local, Florida wedding invitation designers.
Get inspired by local Tampa Bay wedding invitation trendsetters A&P Designs and Citrus Press Co. and let your creativity come to life with their expert design team!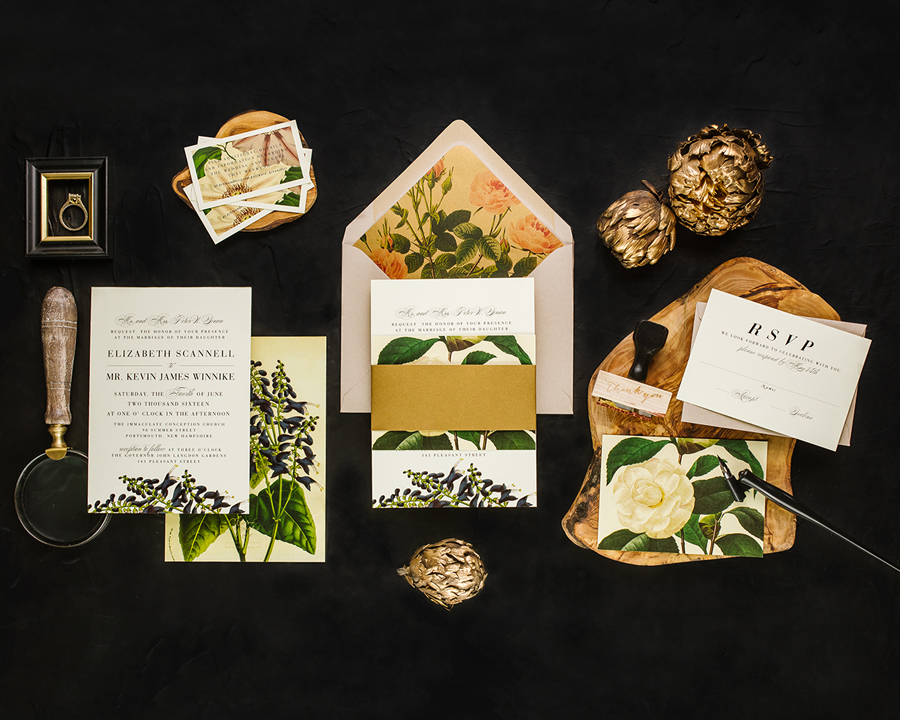 Photo: Ashlee Hamon Photography | Invitation: Citrus Press Co.
This wedding invitation suite is a classic and refined design, with a touch of mixed botanicals that can be customized to feature different floral elements. These are very elegant and timeless and perfect year round since flowers can go with any season!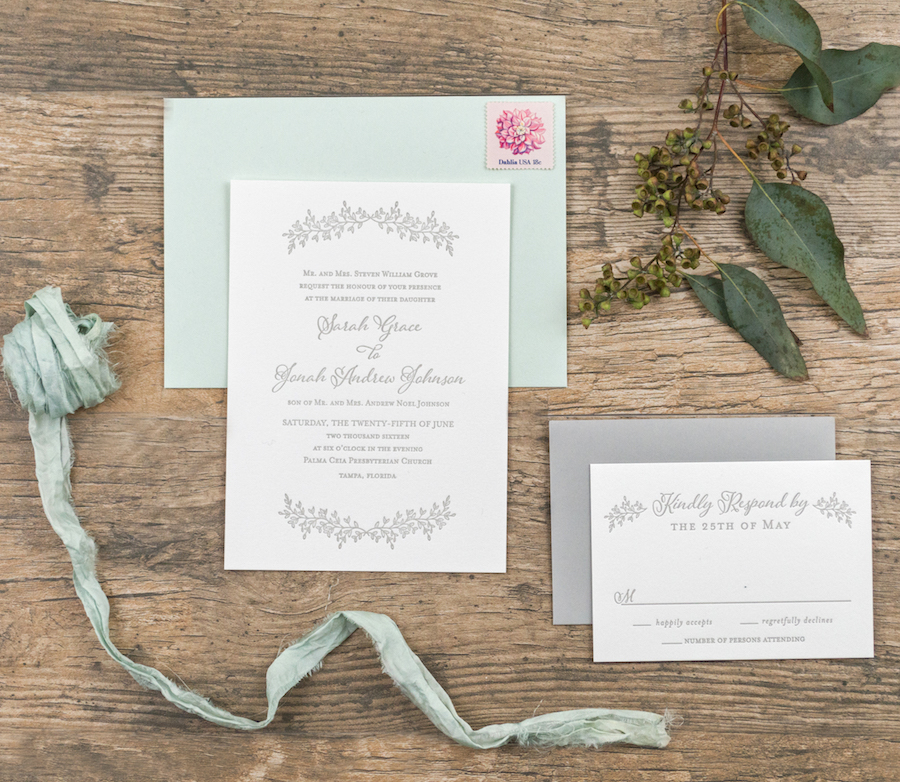 Invitation: A&P Designs
Inspired by the majestic gardens of one of the most romantic cities on earth, this Florence invitation suite showcases a touch of beautiful greenery with simple calligraphic lettering. The classy and botanical elements give this suite a timeless and romantic feel, perfect for a dreamy summer backyard wedding.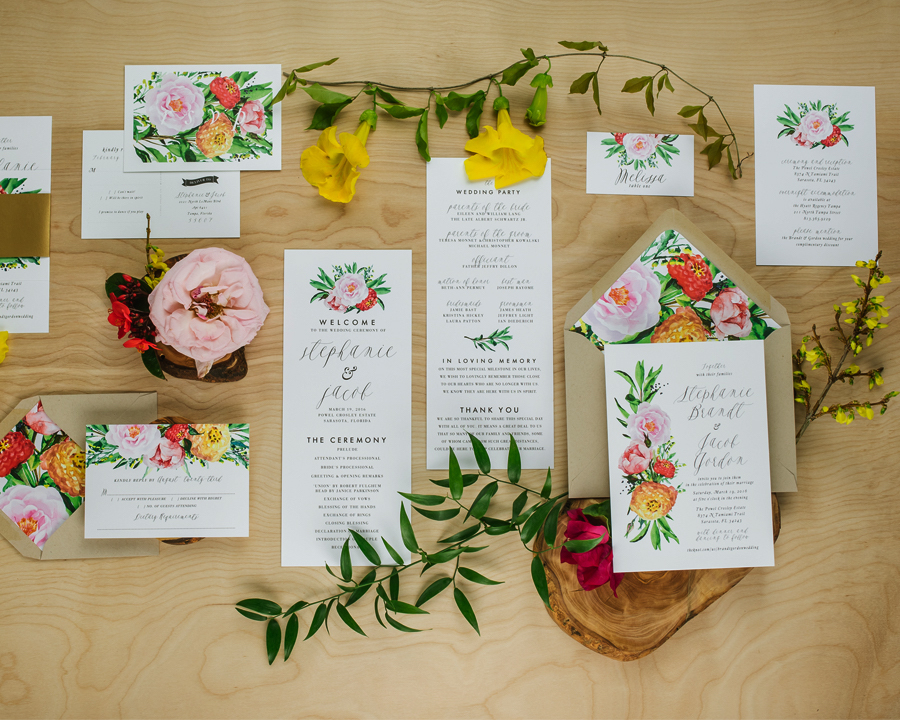 Invitation: Citrus Press Co.
This summer inspired watercolor floral detail is very light, airy and fresh. You simply can't go wrong with a pop of color and handwritten calligraphy for your wedding invitations.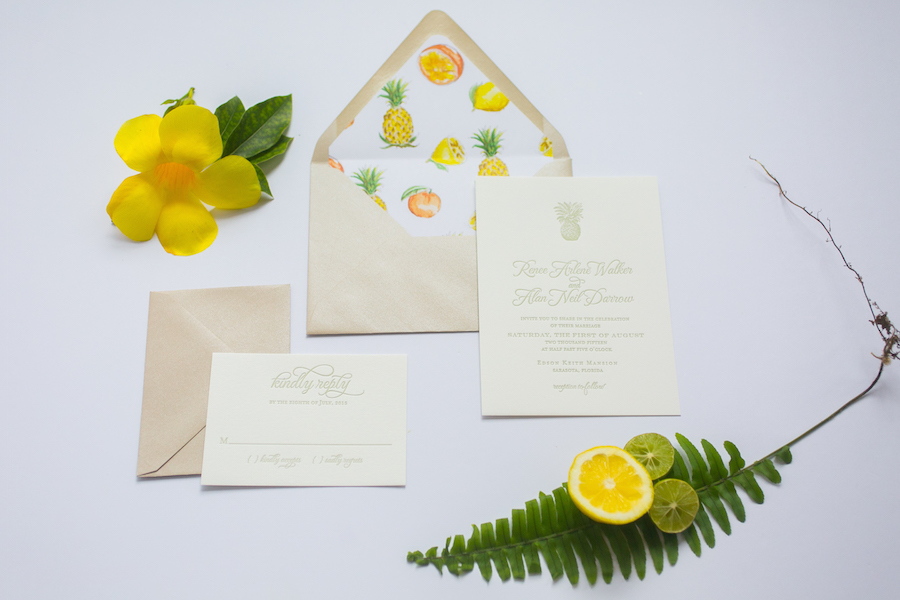 Photo: Esther Louise Photography | Invitation: A&P Designs
This wedding invitation suite is a creative way to incorporate tropical elements into your paper goods. It features a simple and elegant design with a citrus flair.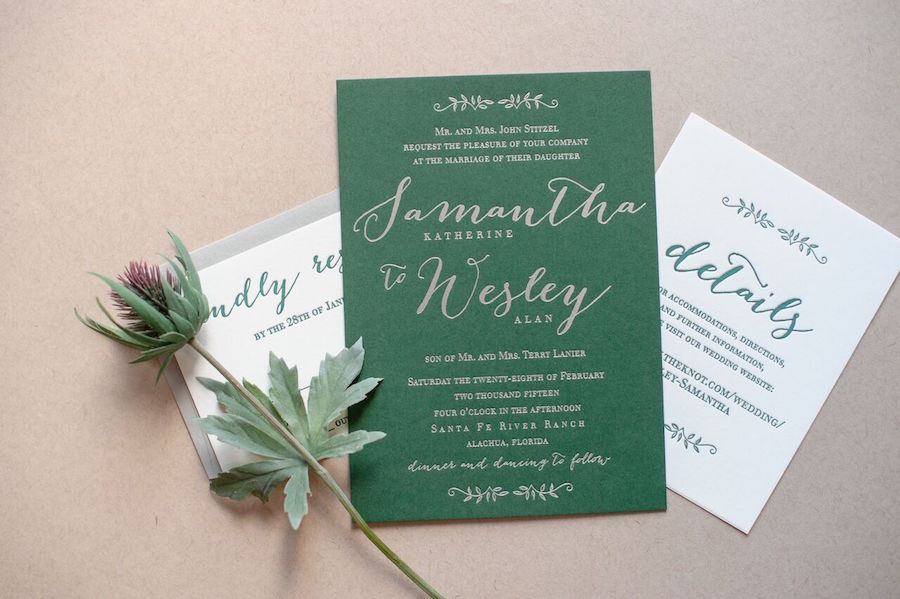 Photo: Tessa Rice | Invitation: A&P Designs
This vintage inspired invitation suite features elegant touches of nature. A heavier or textured paper stock will instantly add a luxurious touch for your wedding guests.