With the increase of couples personalizing their Tampa Bay weddings with one of a kind touches, we're also seeing rise in custom wedding invitations. We reached out to two of our favorite local wedding invitation designers Citrus Press Co. and Invitation Galleria to share their trends for 2015.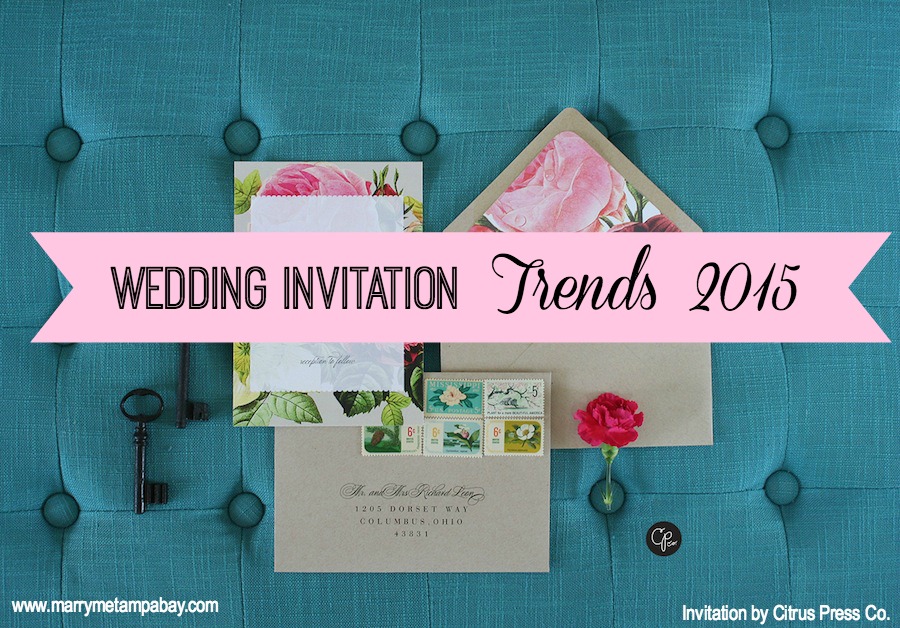 Envelope Liners:
Incorporating an envelope liner into your wedding invitation suite substantially enhances the design and elevates your guests' first impression of your wedding. –Citrus Press Co.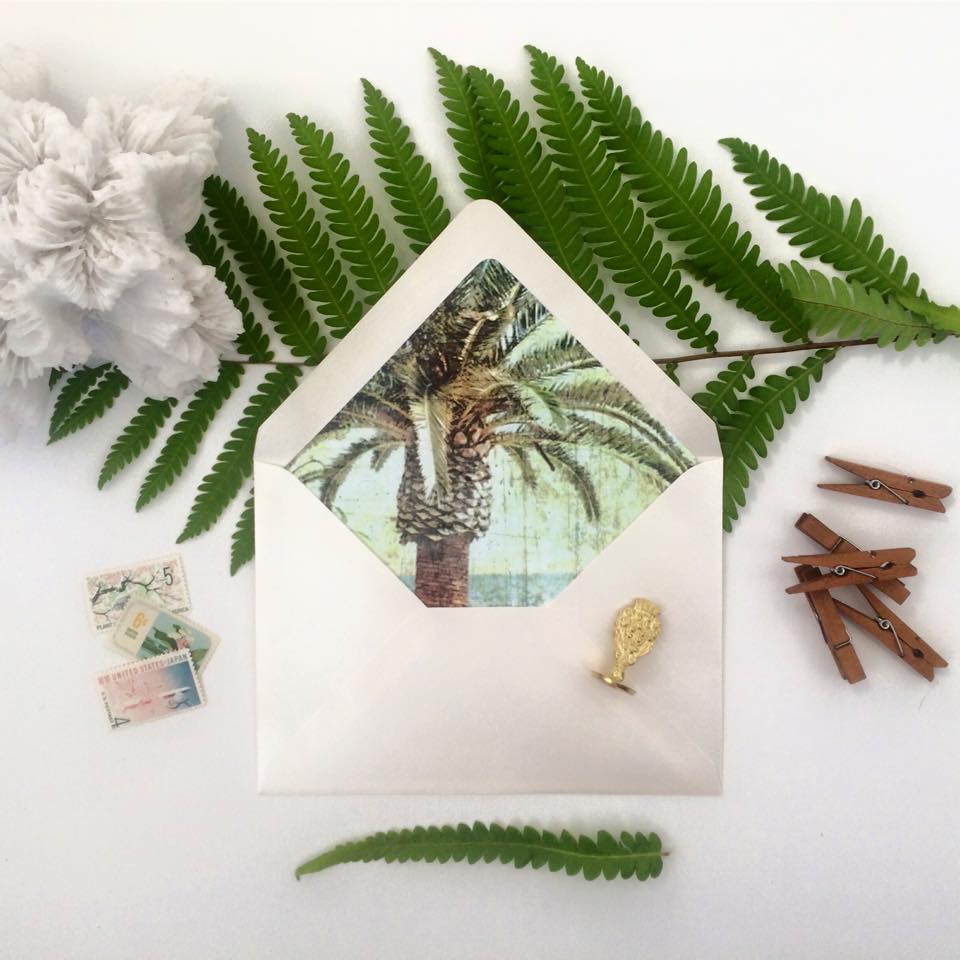 Inspired by our Scenic Florida Beaches – Coastal Designs
Wedding ensembles featuring bold nautical stripes and natural beach elements are perfect for a tropical, outdoor wedding. These coastal themed invitations provide a fresh way to convey your beach or destination esthetic. We design our invites by incorporating fresh color combinations along with using modern layouts to produce timeless designs. –Citrus Press Co.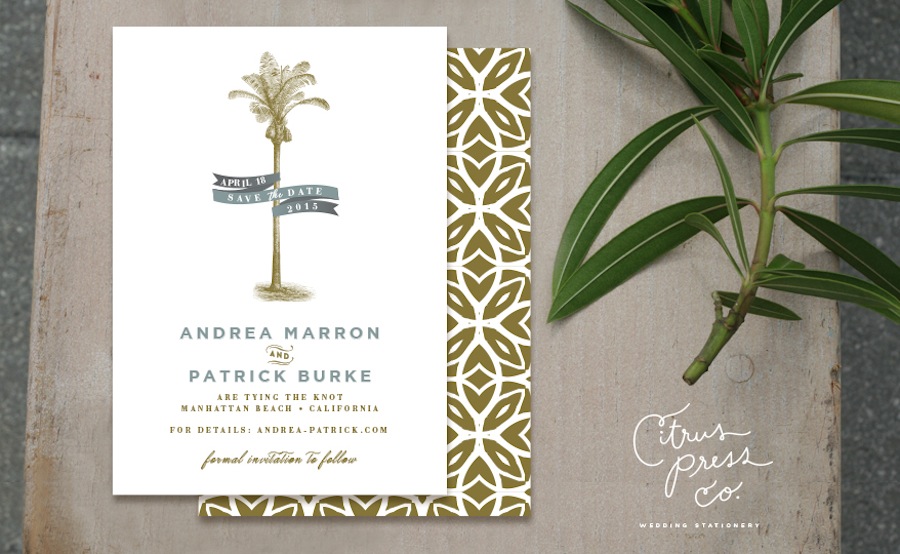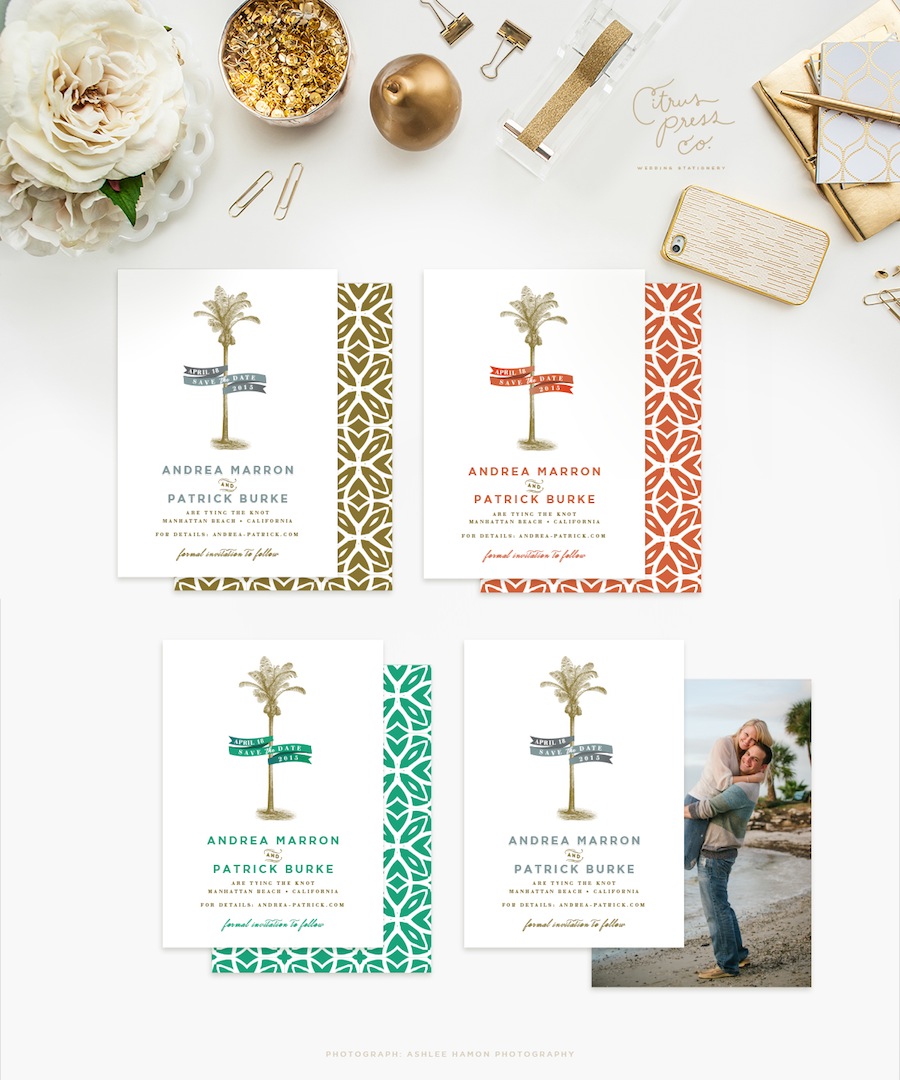 Photo by Ashlee Hamon Photography
Mother Nature's Finest – Botanical Designs
Wedding ensembles inspired by natural elements, such as simple leaf and flower motifs, are in vogue and suit weddings of any season indoor or outdoor. These botanical themed invitations are very timeless and classic. We like to design ours by mixing traditional with modern fonts and using unique layouts. –Citrus Press Co.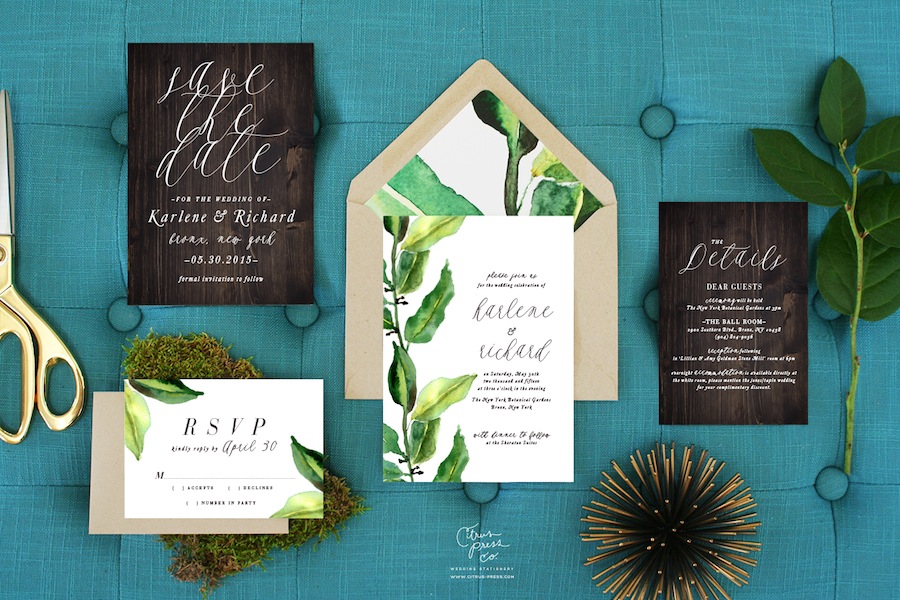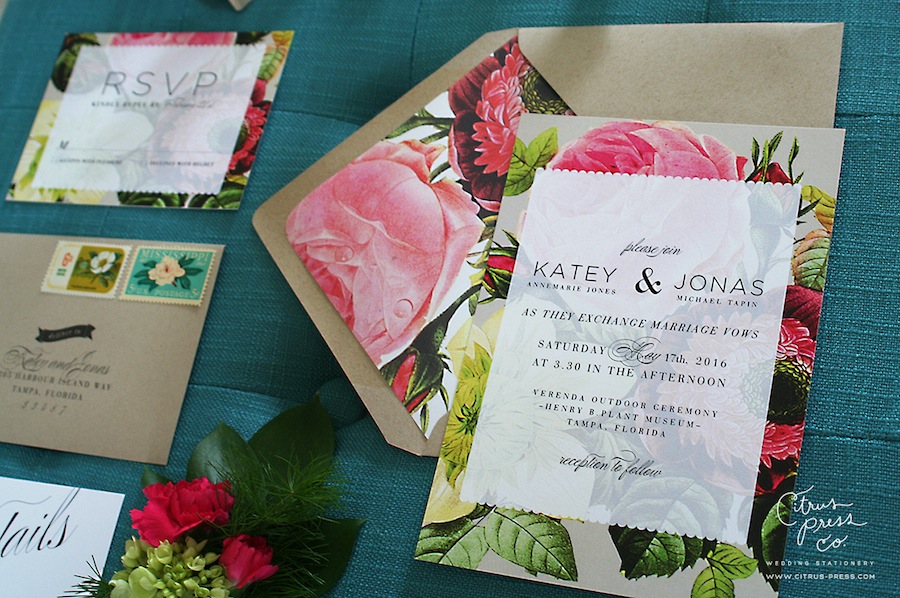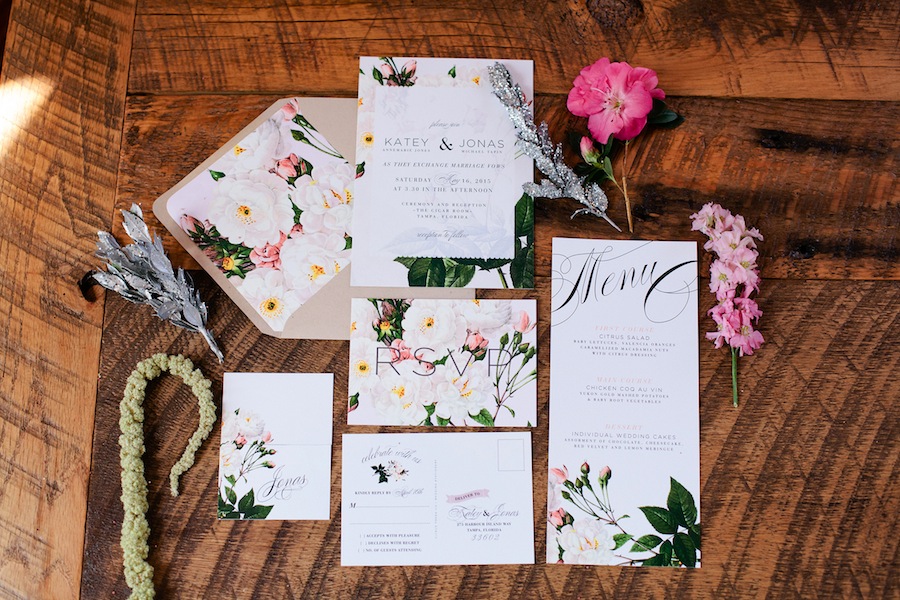 Photo by Papered Heart Photography
Artistic Inspired Watercolor Designs:
Versatile wedding ensembles featuring a beautiful, single display of color are perfect for just about any occasion or location. Watercolor invitations can very subtle and classic. We design ours with an Ombre effect and classic fonts to create an unforgettable invitation suite. –Citrus Press Co.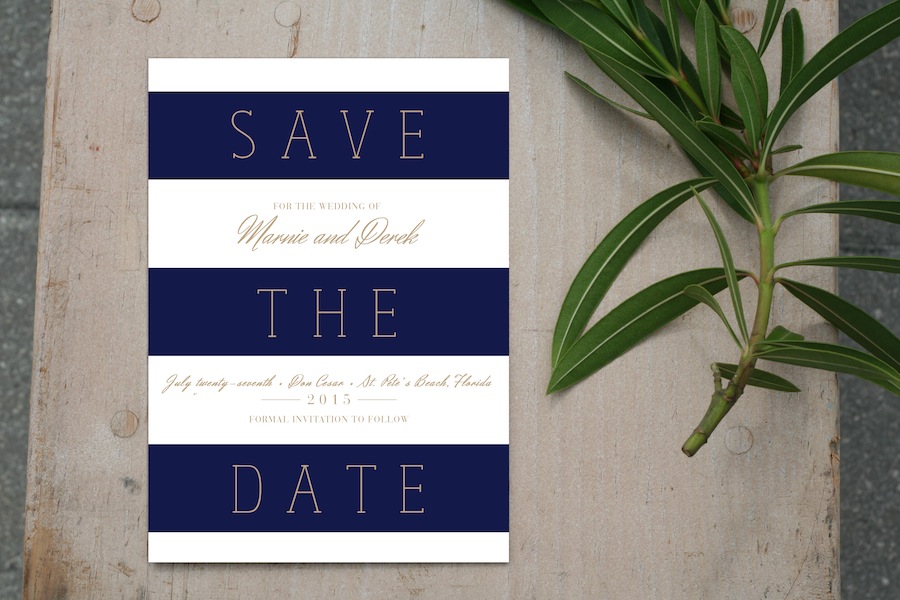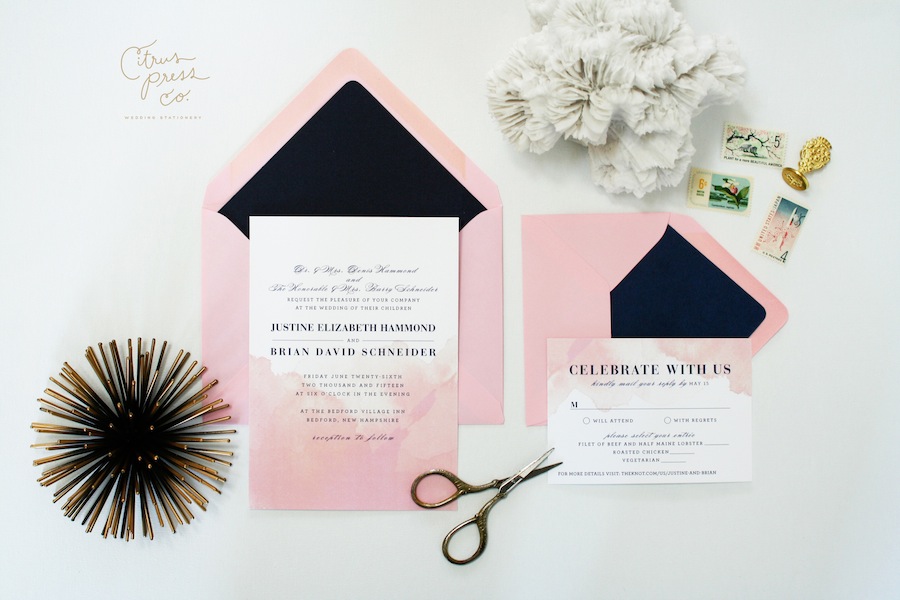 Handwritten Calligraphy
Having an in-house calligrapher is a lot of fun, as she truly enjoys this dying art, which is very well alive and kicking. If you desire to impress your guests, consider having a professional hand write your envelopes in order for your invitations to truly set the tone for your wedding without even having opened it. -Invitation Galleria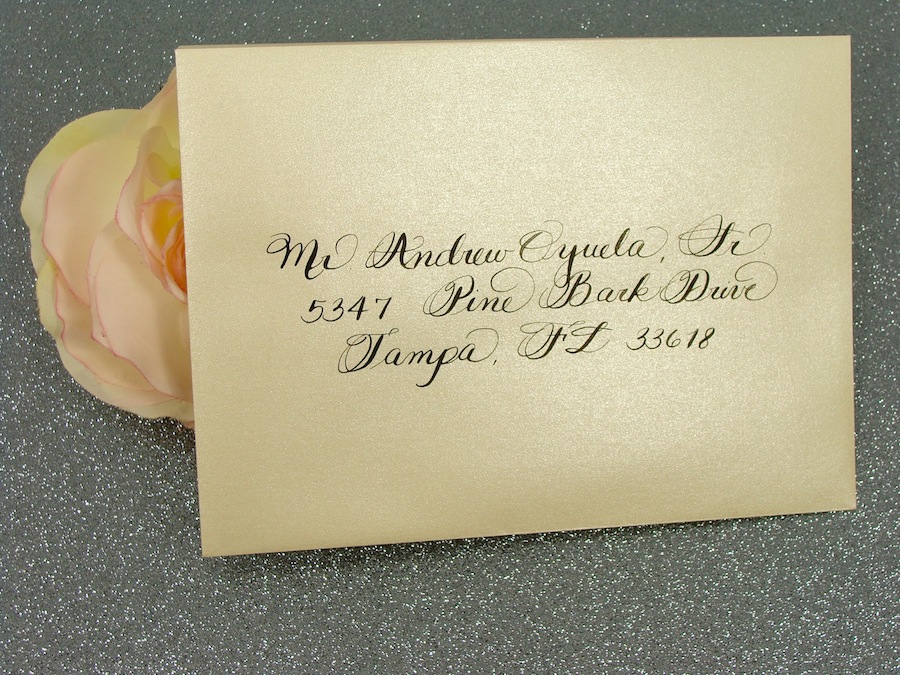 Glitter Papers
Glitter papers are a great way of adding a little pop to your wedding invitations. You can use it as a backer or as a belly band and also incorporate them in place cards, menus and programs. The beauty of this paper is that it is available in many colors, from your traditional gold and silver to emerald, ruby and fuschia. -Invitation Galleria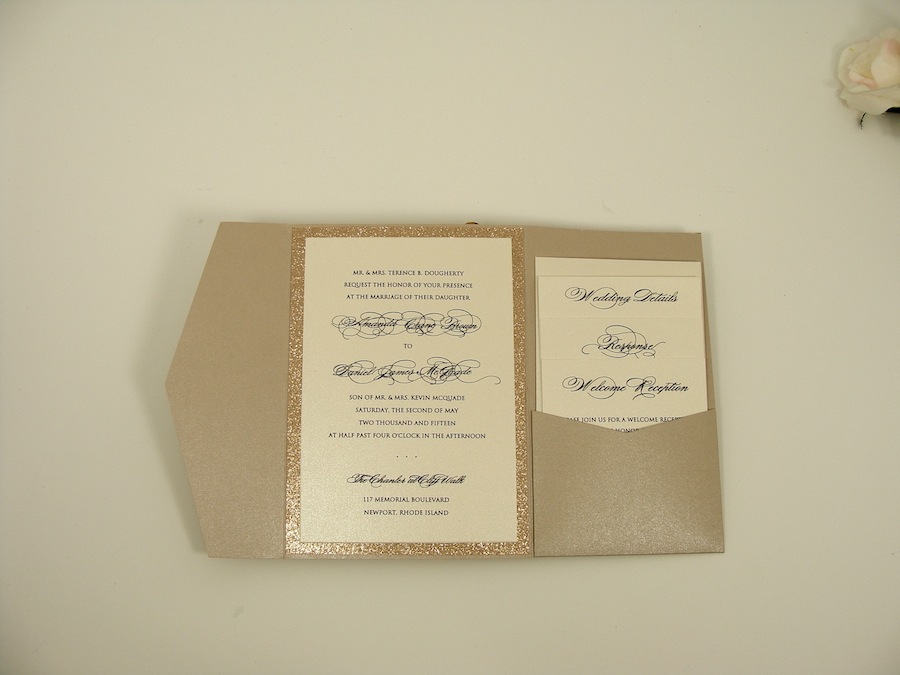 Traditional Custom Monograms
Custom monograms represent your likes as a couple. Sometimes it can be a simple letter that has so much meaning to you or it can be an object as a sea shell that you feel connected to. Invitation Galleria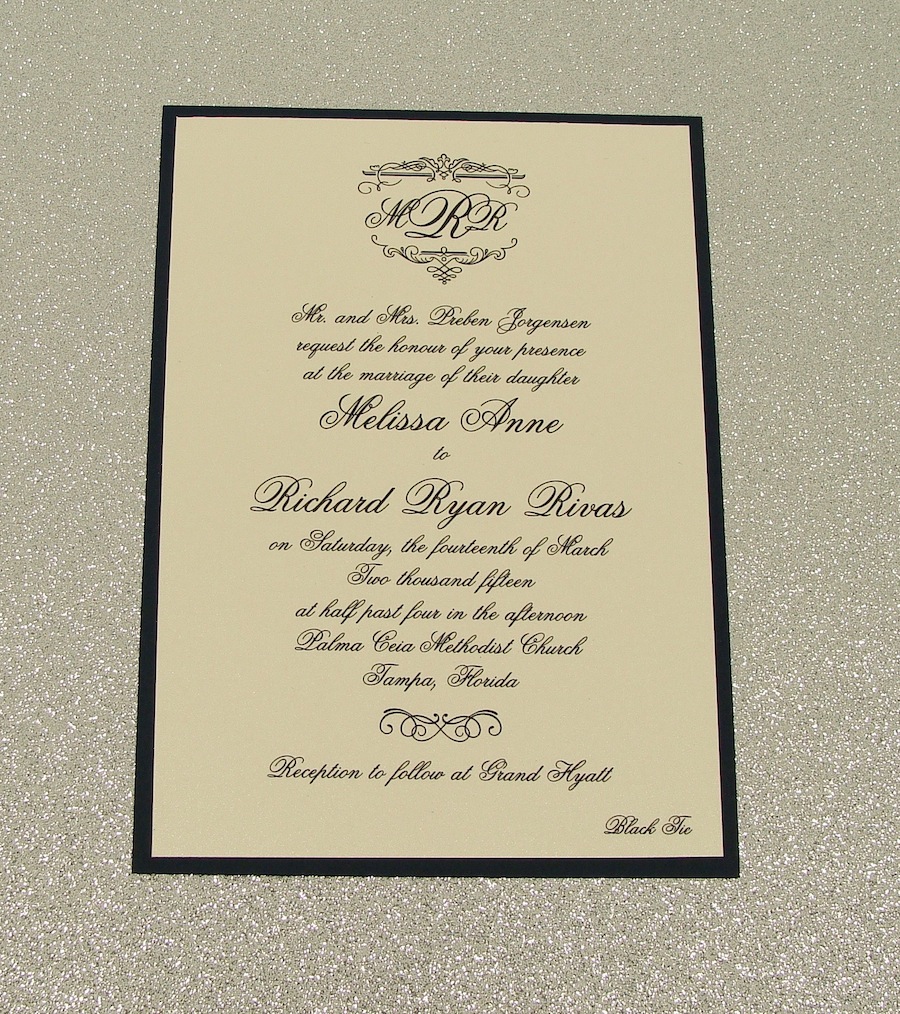 Have These Stationery Shops Contact Me: