I'm not a makeup girl. It's not that I'm anti-makeup, but I'm just not good with it. Sure I can look presentable in every day situations, but when it comes to professional pictures I leave the makeup to the professionals too! Cari Collinsworth of Kyle Lynn Weddings has put together this great piece to help Tampa brides come out of their make-up trial looking hot and not a hot mess! :) 
BTW – I totally giggled out loud about the Kim Kardashian comment. I so did this in my make-up trial!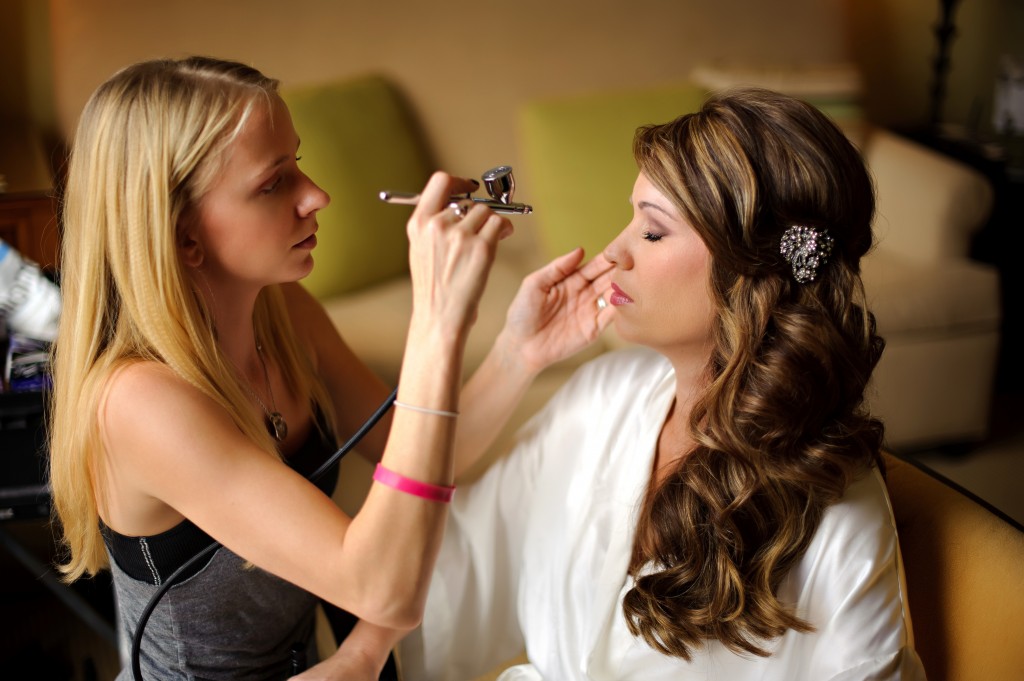 When the day finally arrives, most brides have one thing on their mind. . ."How do I look?" There is no better way to have peace of mind about the way you look on your wedding day than to have a successful hair and makeup trial with your artist! I always tell my brides, "There are a million ways to do your hair and makeup." Big, loose curls can mean something completely different from one person to another; to me it might be soft waves.
A picture is worth a thousand words when communicating with your artist, thought it is often not utilized by brides. I hear from brides, "I couldn't find a picture of the style I like," or "I didn't have time to look for pictures of makeup. I just want my eyes to pop." Don't focus on finding a picture of the exact style you are going for, but pull pictures of things you like and things you don't like: "I like the part in this picture," "I don't like the bump in this one," or "I like the curls in this picture, but not in that one."  Showing a picture of an updo that you do like, even if you are wearing your hair down, is a good idea too!  It will tell your artist about your personal style which can help him/her guide you in a direction.
Brides often tell me, " I want a natural look for my makeup." But after consulting with them, they actually meant "neutral" makeup, not "natural." Natural means that they want neutral colors used with their look, but that they are ok with the depth of the application. Confusing? Not to worry . . . just pull pictures to communicate to your artist and you'll be all set! Check out Pinterest! Other soon-to-be brides have already done the work for you by scouring the Internet, and its all in one massive indexed photo website.
Another great idea is to have a few pictures of yourself in everyday hair and makeup and pictures of yourself from a special night out, so your artist knows what you are comfortable in. If you never wear eyeliner and then show a picture of Kim Kardashian, that should be a red flag for your artist. He/she may talk in greater depth about what you like about her makeup and then choose to start with quite a bit less then slowly add more.
Don't forget your veil and/or hair jewelry! (That is, if you have it already). If not, no worries, you and your artist can discuss options for placement and have a plan for your big day. Most traditional veils have a few options for placement regardless of the style you are going for. If you have a very particular idea of where you would like your veil to sit, let your artist know before getting started.
One final thought about communicating with your chosen wedding hair stylist and/or makeup artist, don't be worried about hurting their feelings by saying that you don't like something! Once again, there are a million ways to do your hair and makeup and your artist can't customize your look to be "your" style if you don't say something. Your artist is on your team! There's a definite difference in letting him/her know that the lip color is a bit strong, and saying "I hate this; this is not going to work!" Don't be afraid to say how you feel. It's your big day and your artist wants you to love  the way you look, just as much as you do!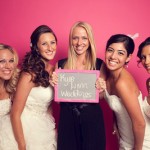 Cari Collinsworth has been making Tampa Bay brides look beautiful as a hair stylist and makeup artist on the KyleLynn Weddings team for the past 6 years. A Dallas native, she made a move to Tampa with her husband and three boys. KyleLynn Weddings' style is listening to their brides and working with each individual to help create their own wedding day style!