We are so excited to launch our new Marry Me Tampa Bay YouTube channel, featuring wedding planning advice from top Tampa Bay wedding experts!
We know that couples have lots of questions when it comes to hiring a Tampa Bay wedding photographer, so we reached out to veteran photographer and owner of FotoBohemia, Jessie Stehlik, to shed light on what to look for in a professional.
Have more questions for Jessie or want to suggest the topic for our next advice video, comment below!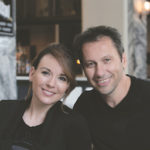 Jessie Stehlik is the Co-Founder of FotoBohemia, a rare collaborative of inspired, talented photographers who believe in community over competition. FotoBohemia connects awesome couples with incredible photographers that are available on their date. Jessie has been photographing weddings with her husband, Pavel, for 18 years. They are members of PPA (Professional Photographers of America) and have been the recipients of multiple The Knot Best of Weddings designations and been published in The Knot, Tampa Bay Weddings, Art Daily, as well as numerous wedding blogs.
Website | Facebook | Instagram | Pinterest | Twitter