Do you want the full experience of a thoughtfully curated wedding without added stress (and price tag) of planning one?
Tampa Bay wedding planner Taylored Affairs is hosting "Pop-Up Microwedding" experiences for couples and their guests on Saturday, May 8th at The West Events in Madeira Beach and Saturday, June 12th at White Rock Canon in Bushnell.
Each all-inclusive real wedding features at 2.5 hour coordinated wedding, ceremony, reception, drinks, appetizers, photographer, videographer, decor, live musician and cake for only $4,500!
The best part about this unique wedding experience is that you won't have to plan a thing! A gorgeous ceremony set-up, with officiant, and 2-hour reception will be ready and waiting for you!
"Most packages I have seen like this in the area are from a venue themselves. The "Pop-Up Microwedding" is different because it will be like a styled shoot at different locations. The designs will be beautiful and a lot of fun!," Anna Taylor of Taylored Affairs explained. "They're great for couples who might still be hosting a reception later and want to get married now. They're also great for couples who don't want to plan a wedding right now or are looking for a smaller, more intimate wedding!"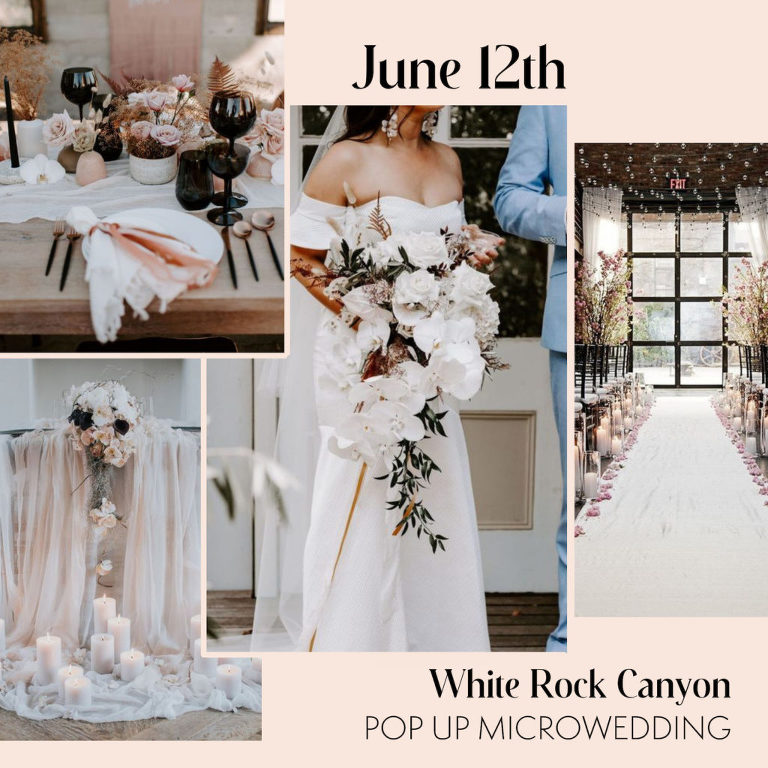 "Pop-Up Microwedding" Experience
Saturday, May 8th
The West Events, Madeira Beach
-A 2.5 hours coordinated wedding with guests including venue, drinks, and light appetizers
-Beautiful ceremony and cocktail hour decor
-Photography with an online edited wedding album
-Videography with an edited video
-Bridal bouquet & boutonniere
-Complimentary bubbles
-Appetizer station
-Cake
-Officiant
-Live musician
Total: $4,500
*Additional add-ons are available. Email Taylored Affairs for more options and pricing.