When Mikel and David first met at Embry-Riddle Aeronautical University in Daytona Beach, Mikel was in a relationship, though two years later the Pennsylvania pilots reunited an alumni reception.
"Since we were friends already there was no 'awkward stage,' and we fell in love pretty quickly," the bride reminisced.
A year into the relationship David relocated to Maryland for work and Mikel stayed behind for a year and a half long-distance relationship. However Mikel and David proved that patience pays off when it comes to love, and the pair became engaged.
Although Mikel and David constantly travel across the country, the decision of where to hold their destination wedding was simple.
"As pilots you can never really plan where you're going to be living, especially when your career is just starting. The only constant was that we knew my family would still be in Tampa, and growing up there I had always dreamed of getting married in my hometown," Mikel shared.
While searching for Tampa wedding venues, Mikel and David came across the Tampa Bay History Center through a brochure at their hotel.
"We visited and it was perfect, in our budget with plenty of space and a wonderful view with Cotanchobee Park right next door, where we ended up having our ceremony. The clincher was Elisabete Silva [the venue coordinator] — this woman is amazing. She can do anything," the bride gushed.
The couples' love for flying and affection for the history of Tampa inspired them to hold an "Old Tampa" themed wedding.
"David really became interested in the history of Tampa, especially Ybor City, Drew Field (which was TIA when it still belonged to the military) and all the great aviation history that Tampa Bay has. It's nerdy, but we're aviation history nerds, so it was perfect for us!" the bride joked.
To incorporate a vintage wedding feel, Mikel used classic Florida postcards for her guest book and played big band music during dinner. She also chose a traditional wedding dress accented with a birdcage veil.
Looking back, the bride's most memorable moment came during dinner as she reflected on the importance of her wedding day.
"I will never forget what it was like to sit at the table with my new husband, eating dinner (we ate!) and realizing that this room full of people was there to celebrate with us! And most had to travel from all over the country. We felt so incredibly loved and happy that we had such amazing friends and family," Mikel reminisced.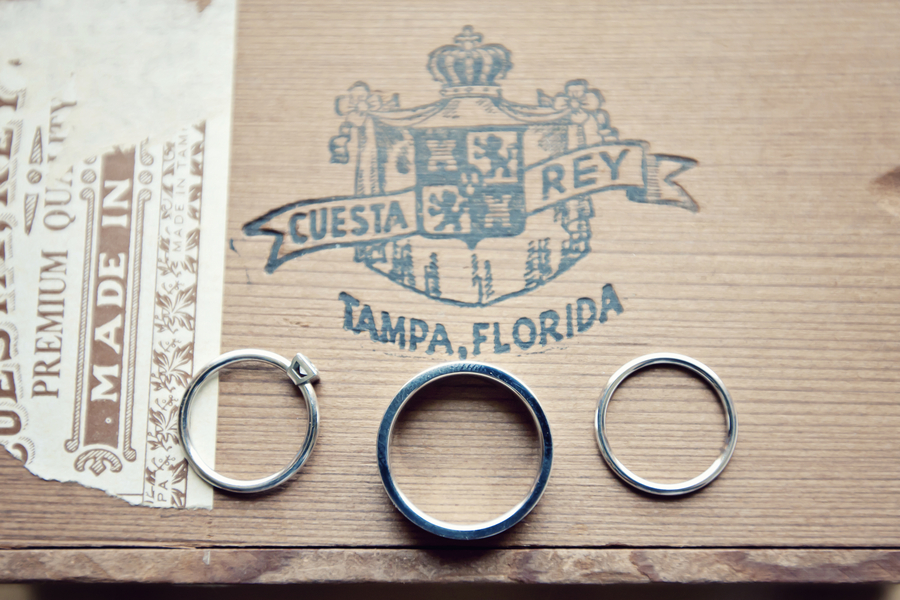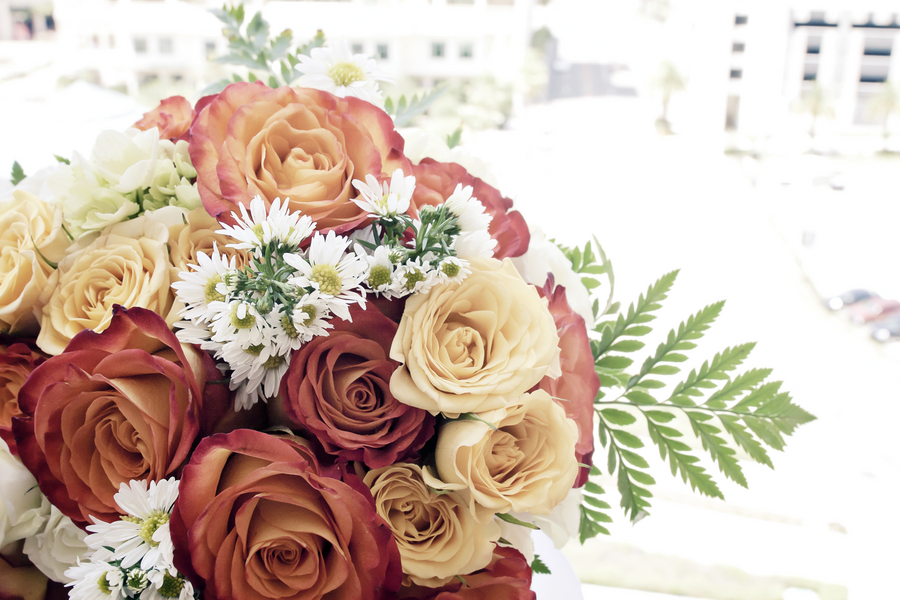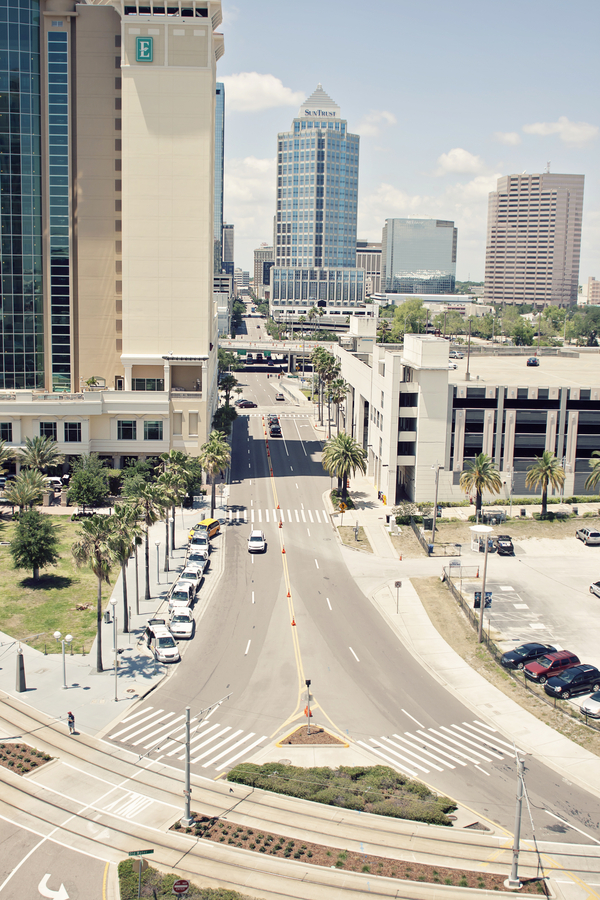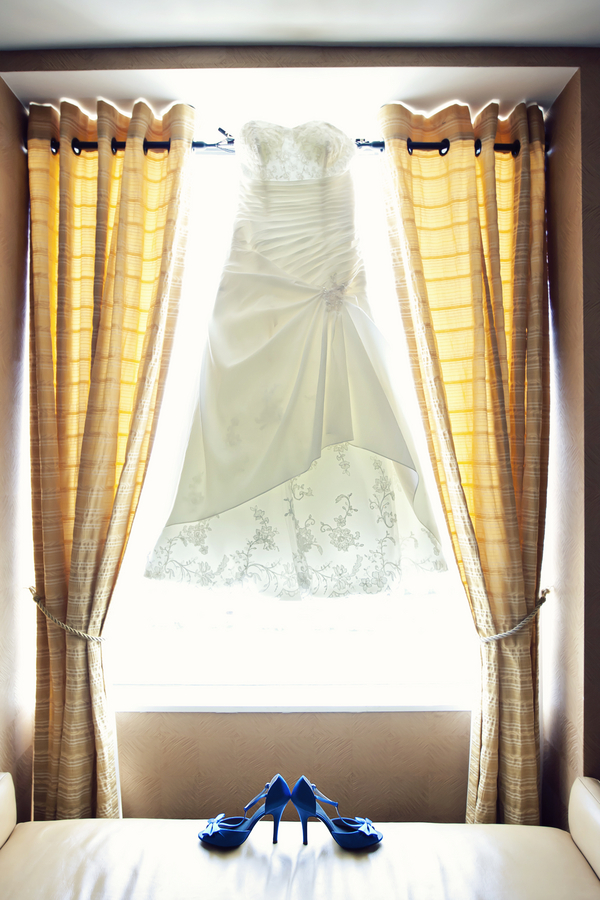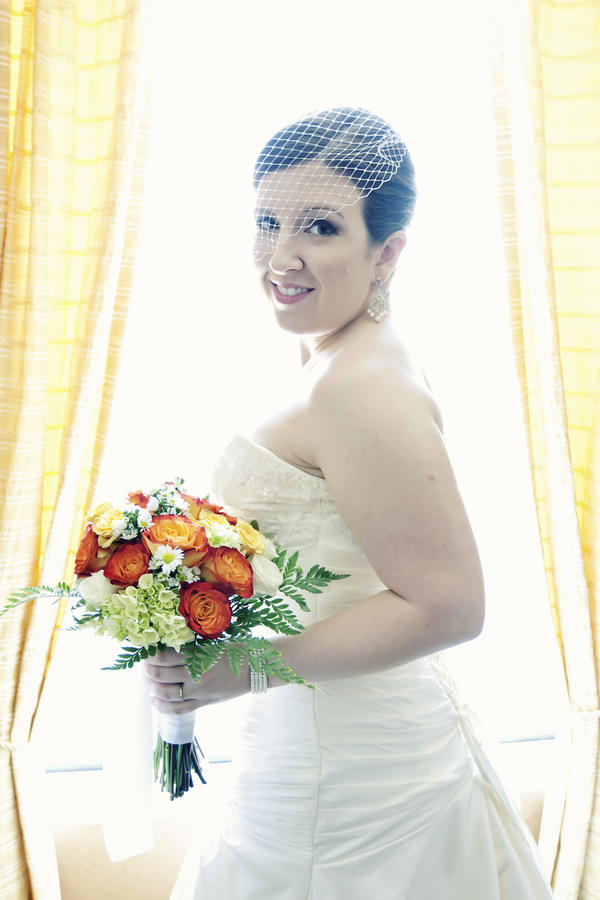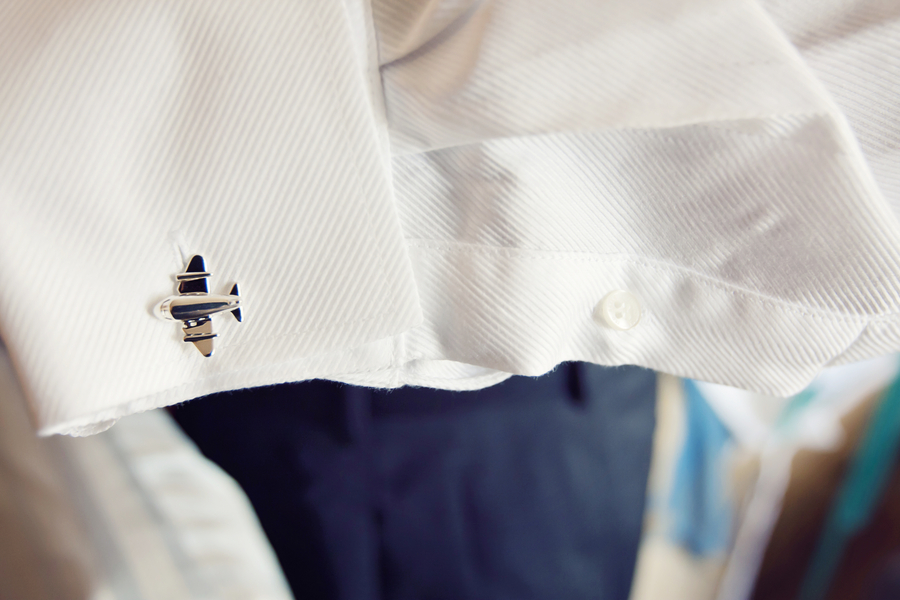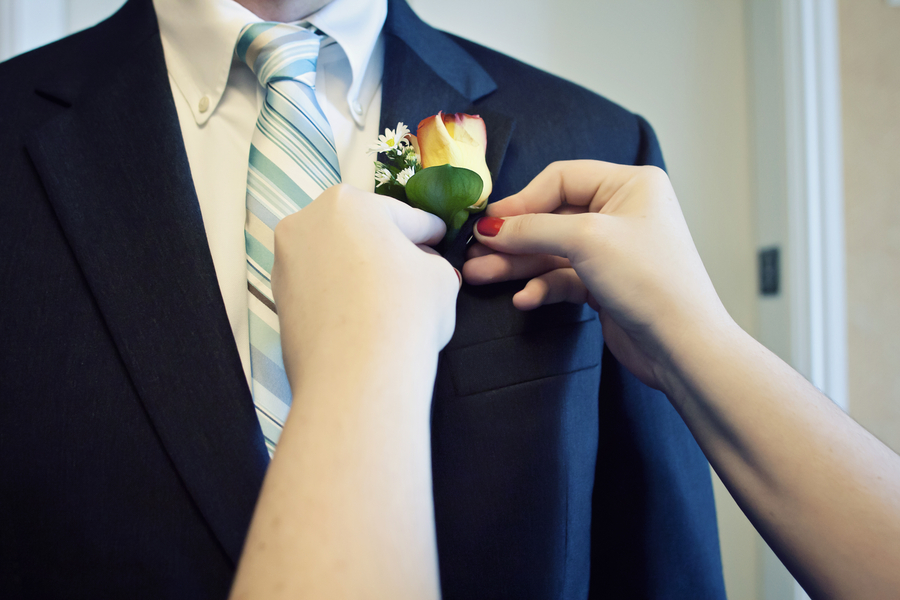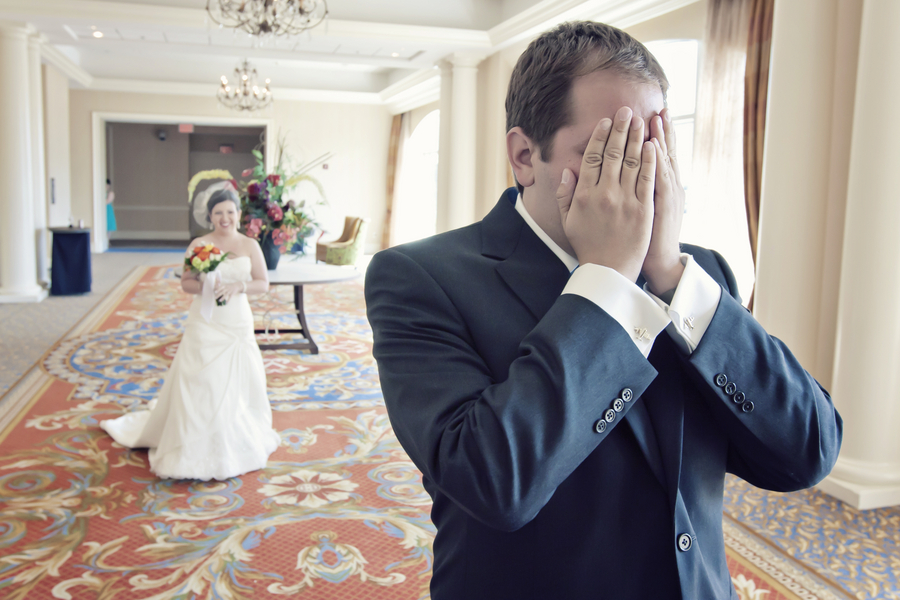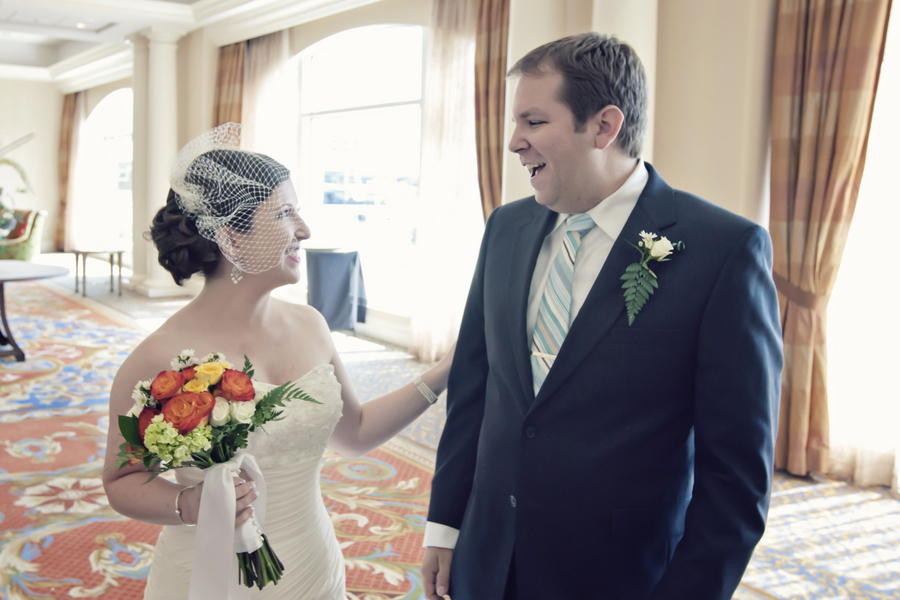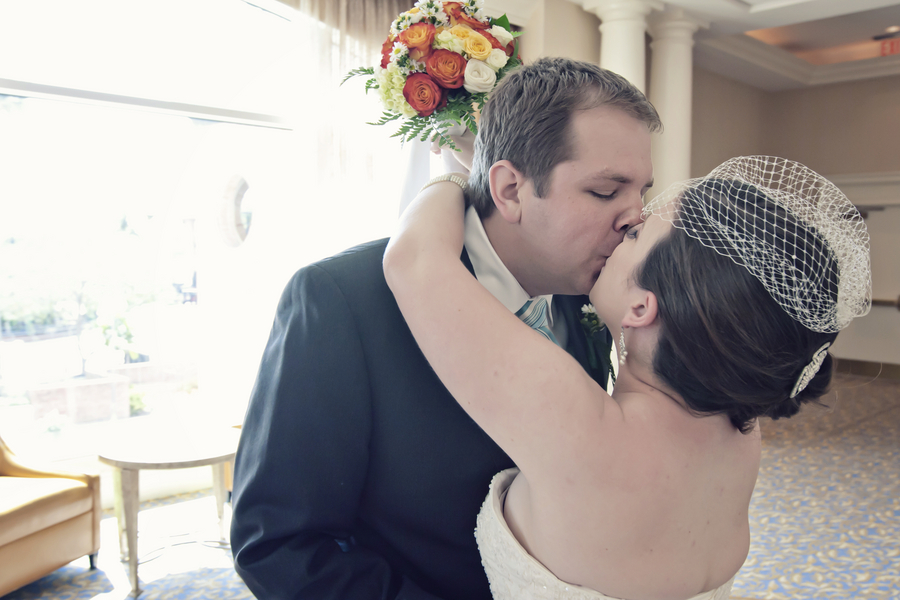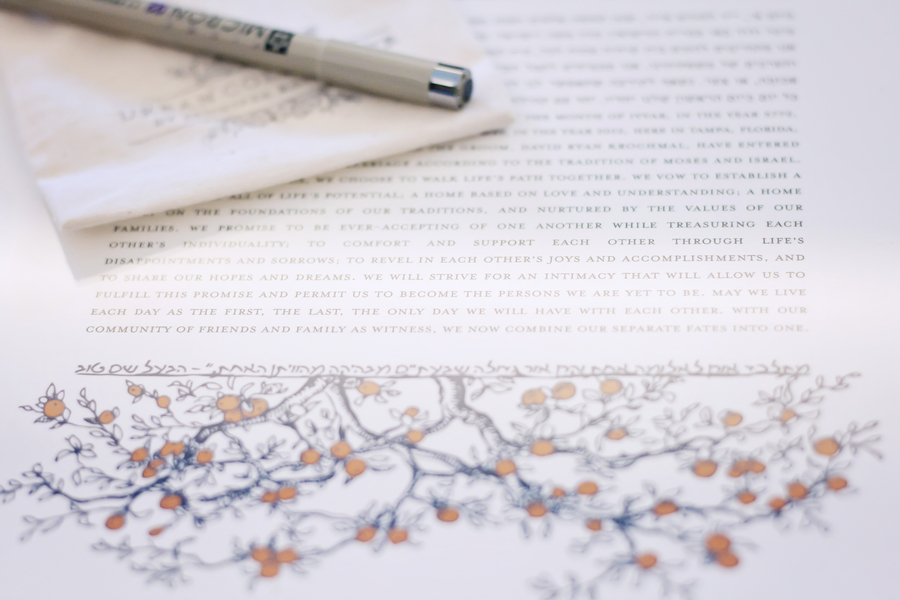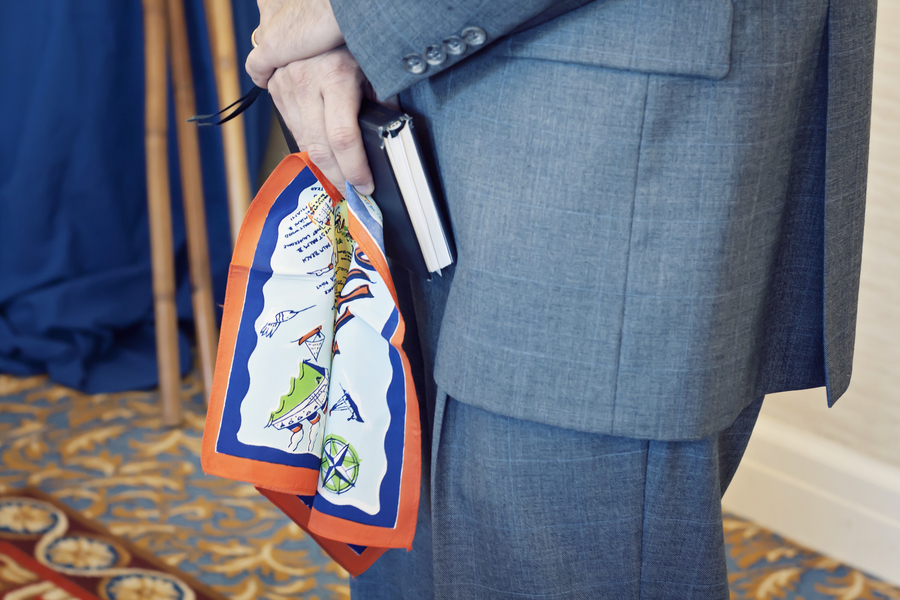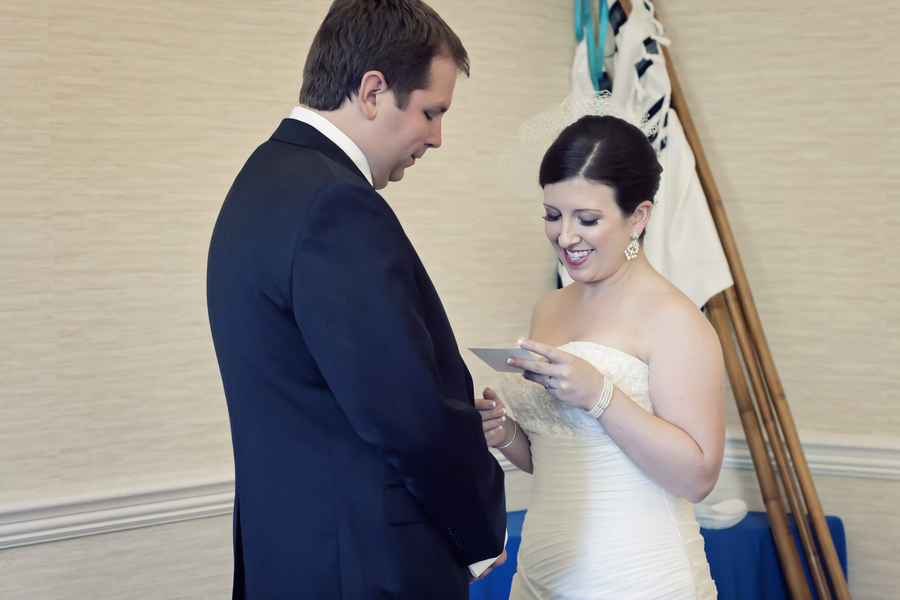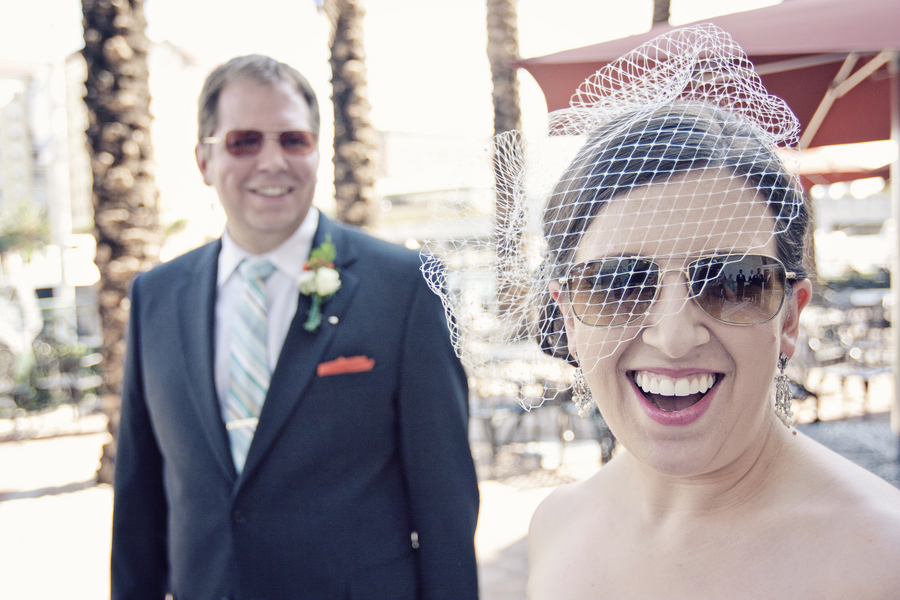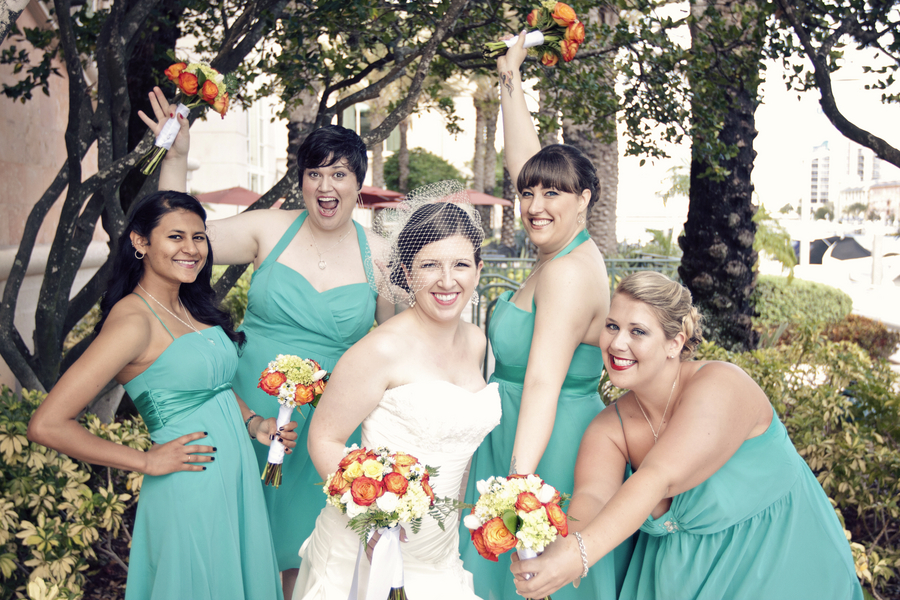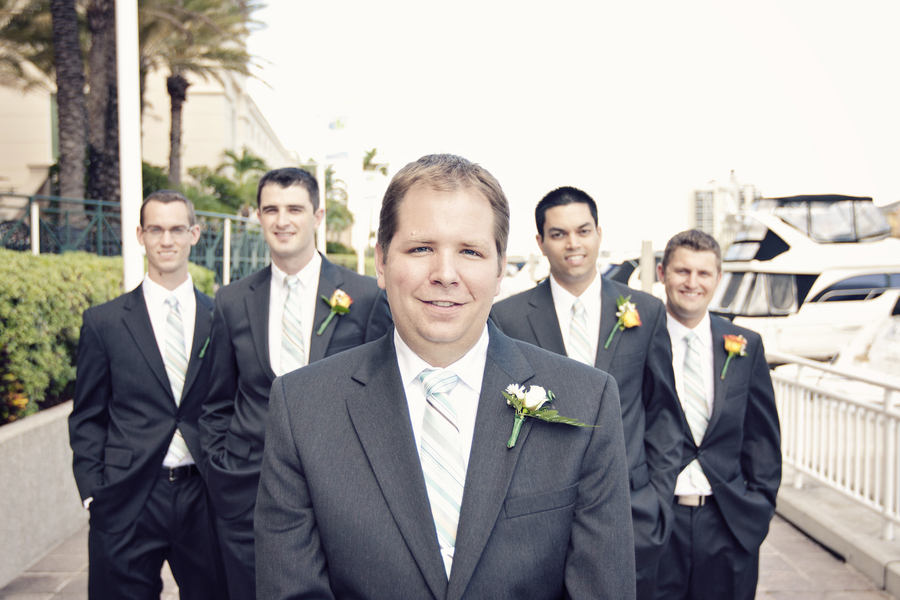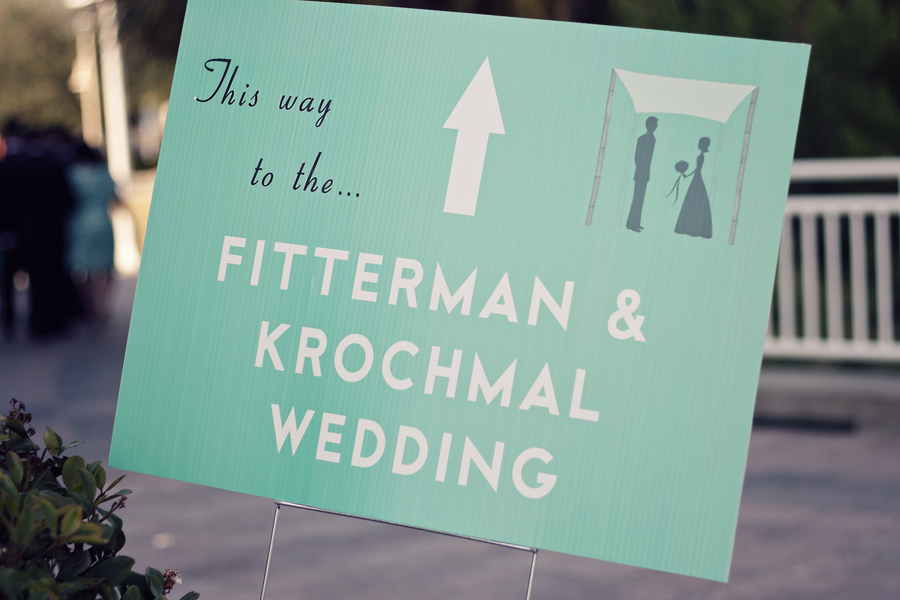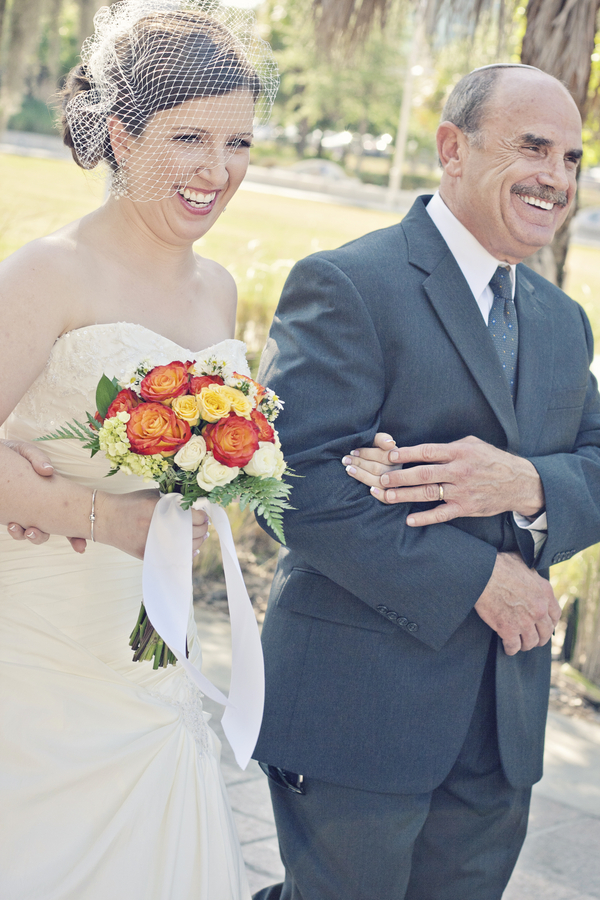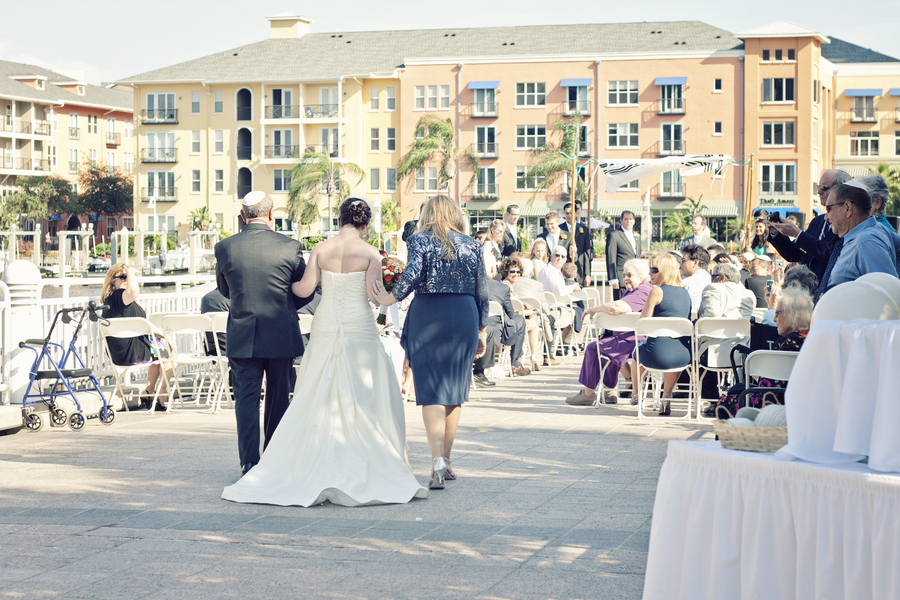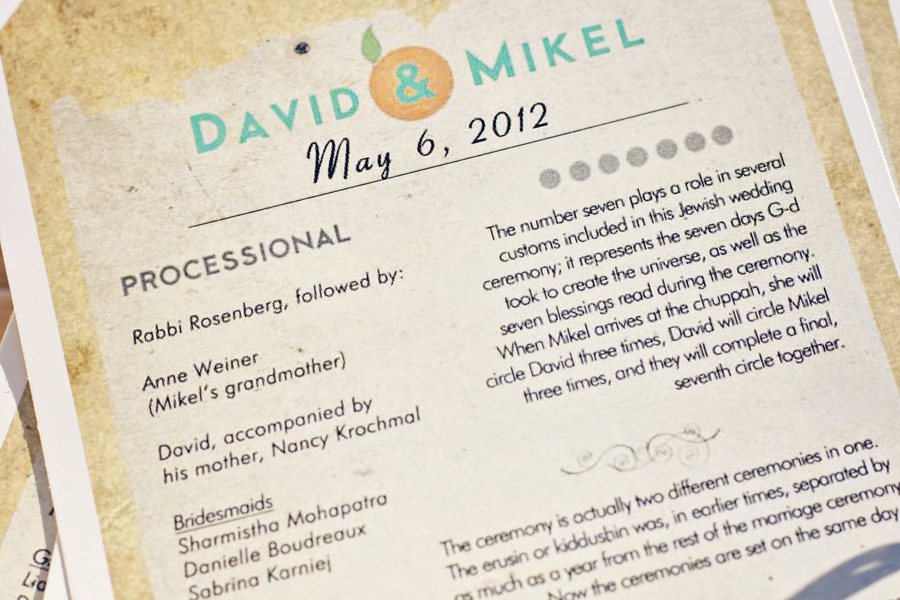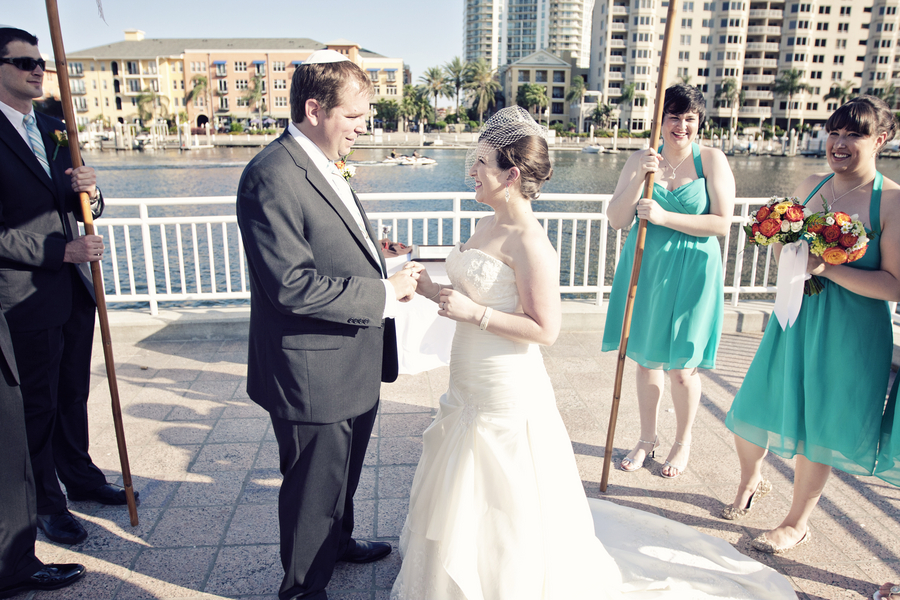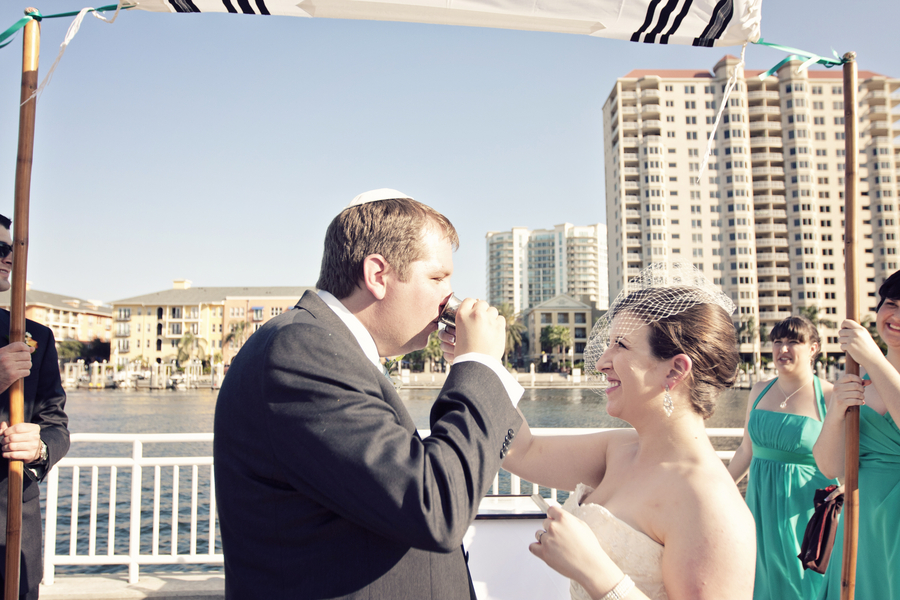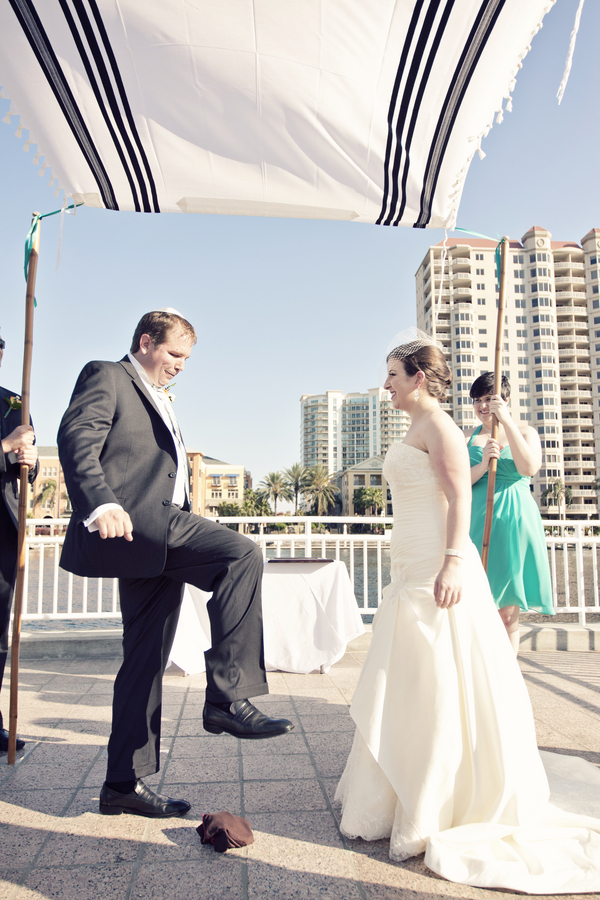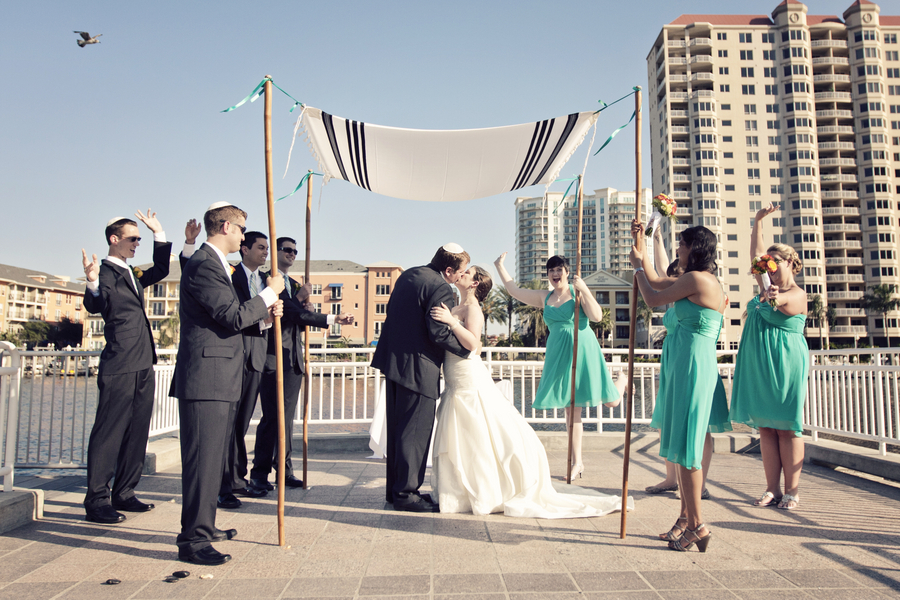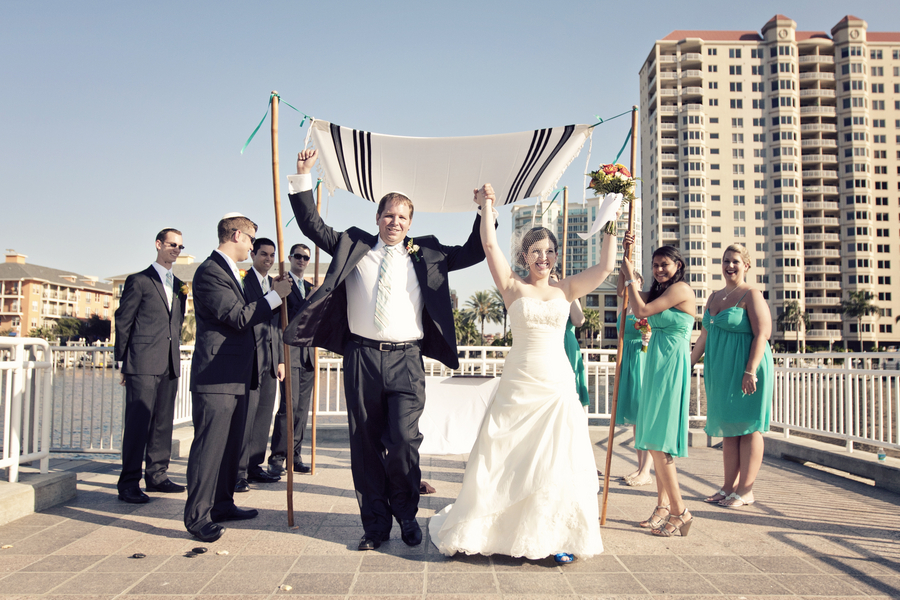 When decorating our chuppah (the wedding canopy), our groomsmen wrote funny aviation messages on ribbons – the guests probably never noticed but it was perfect. – The Bride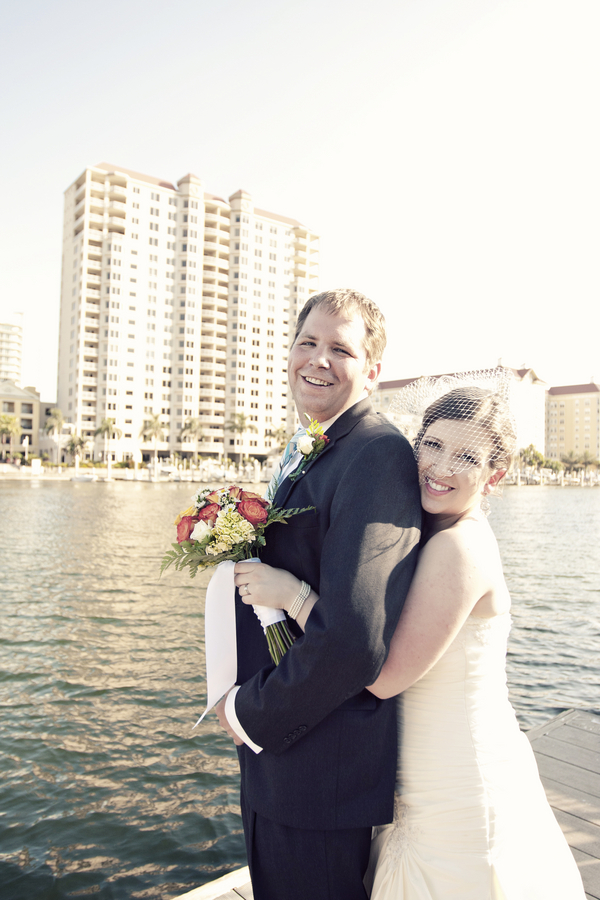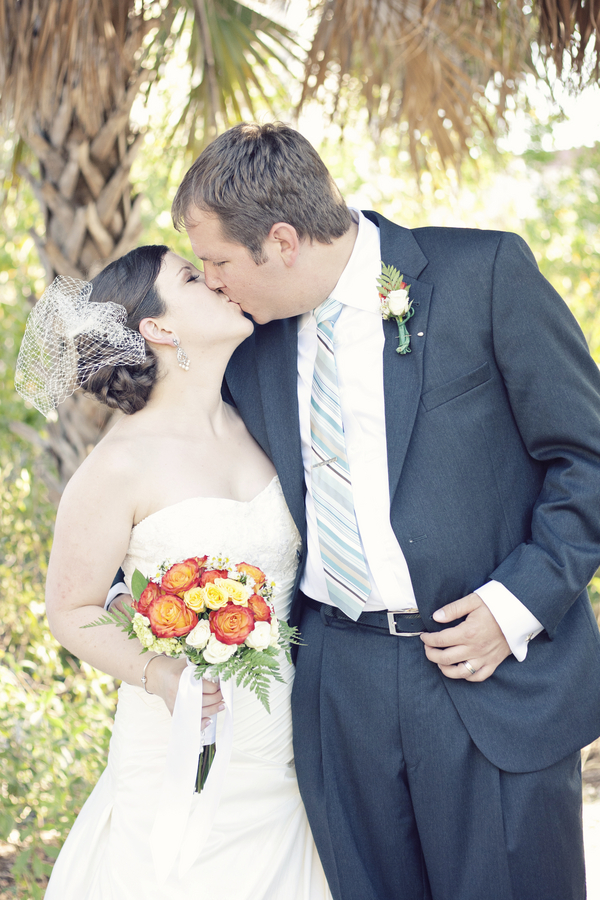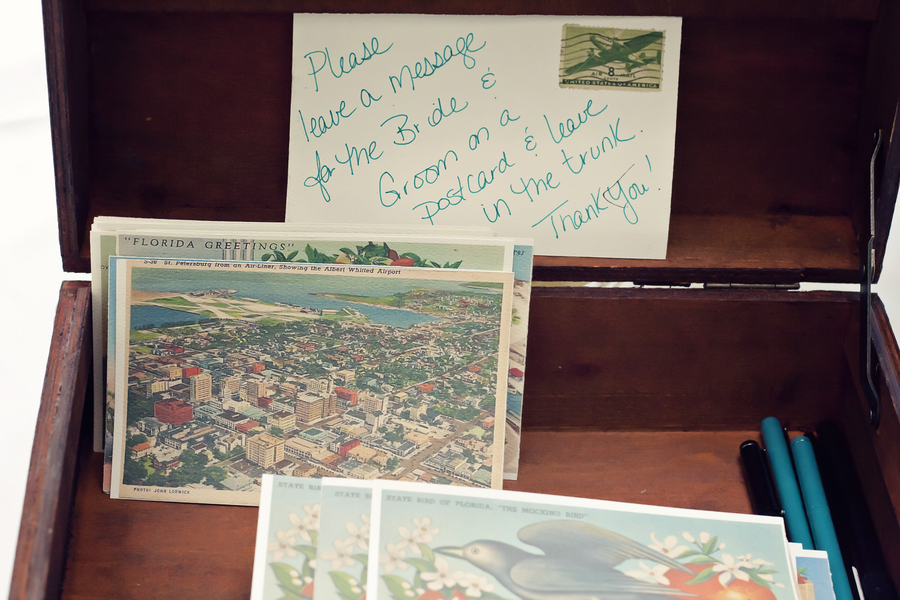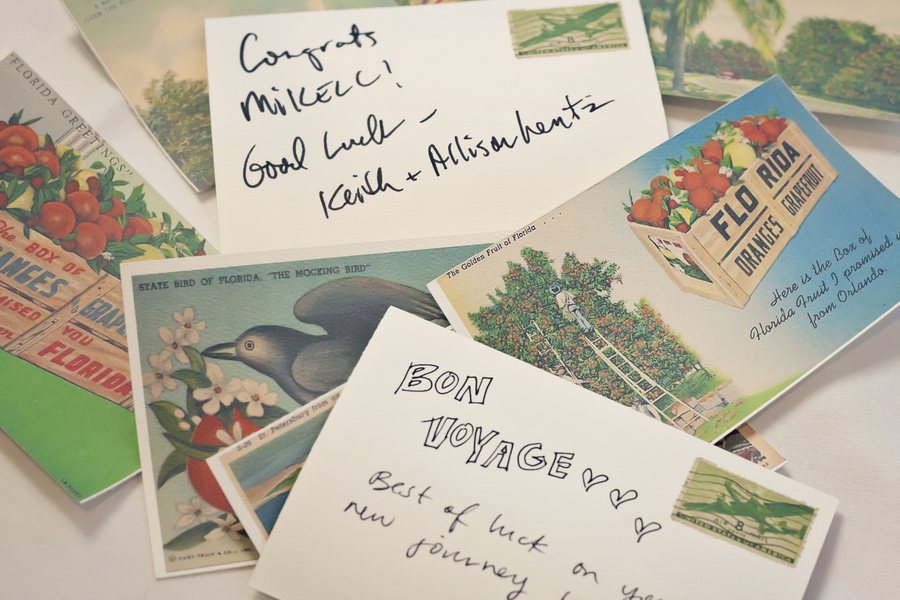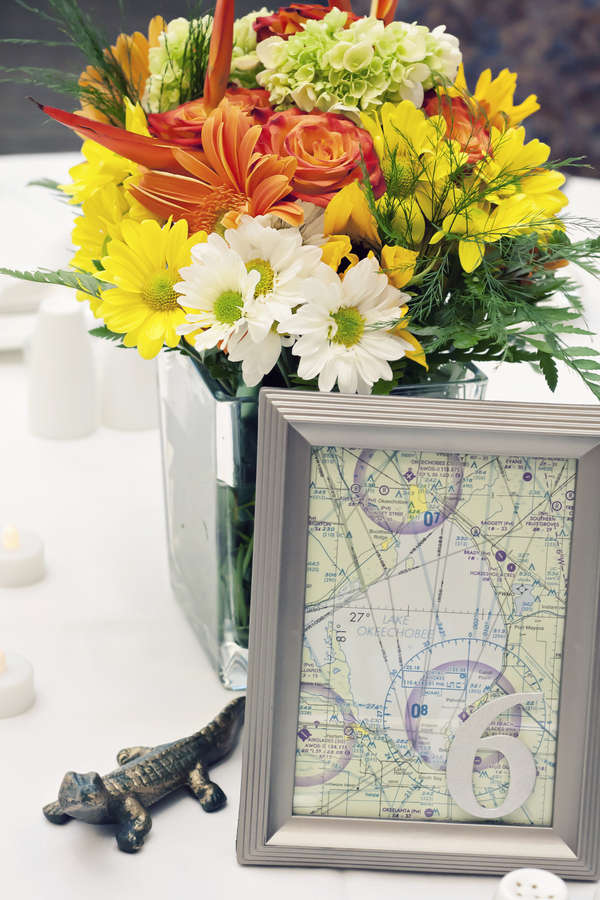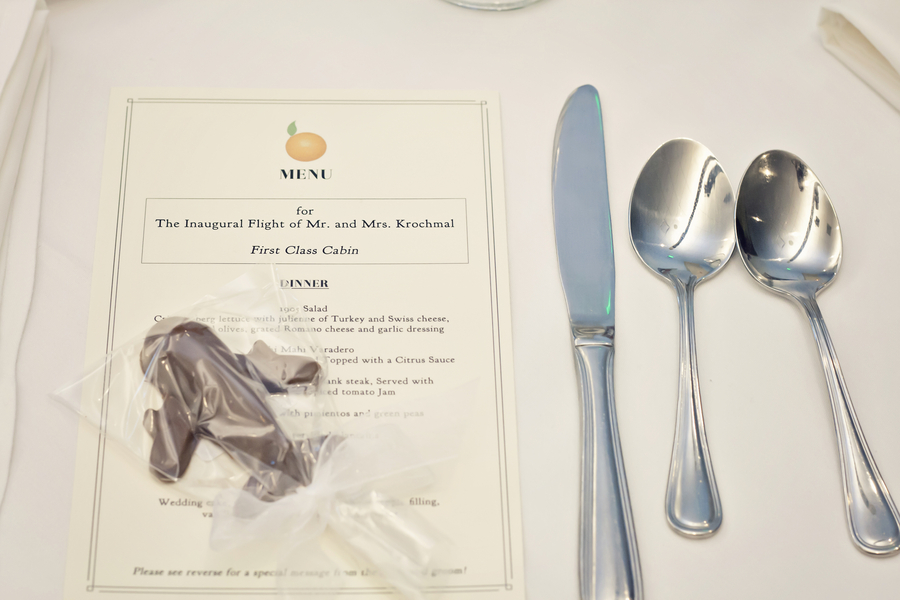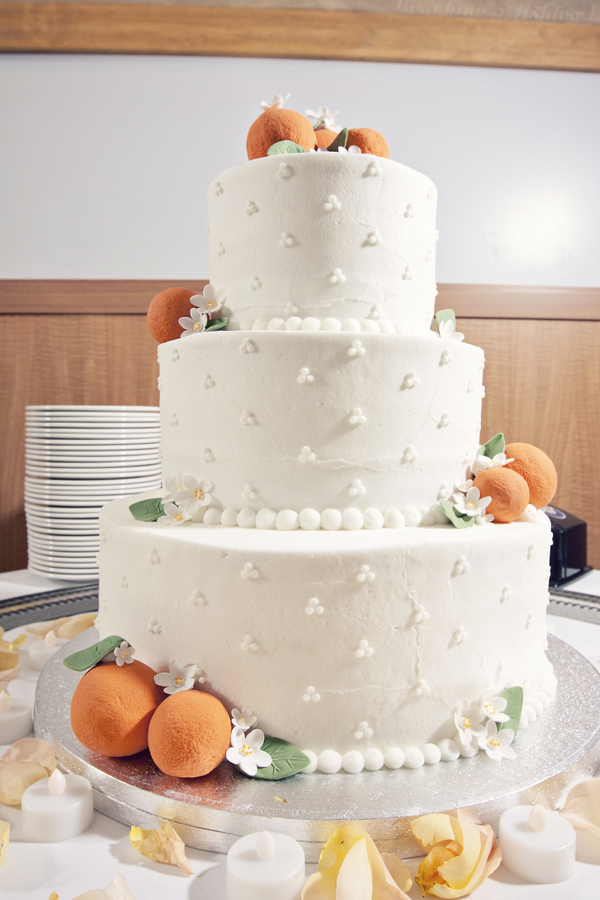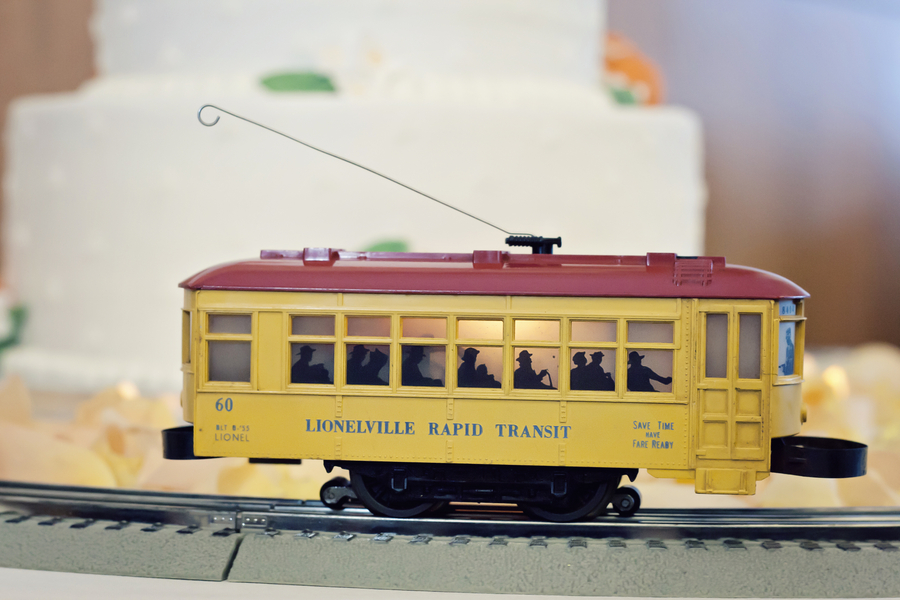 David loves trains almost as much as airplanes; he found a 1930s Lionel trolley that looks JUST like the TECO trollies downtown. It wasn't even working when he bought it but he fixed it up and it ran around our cake! It was amazing. – The Bride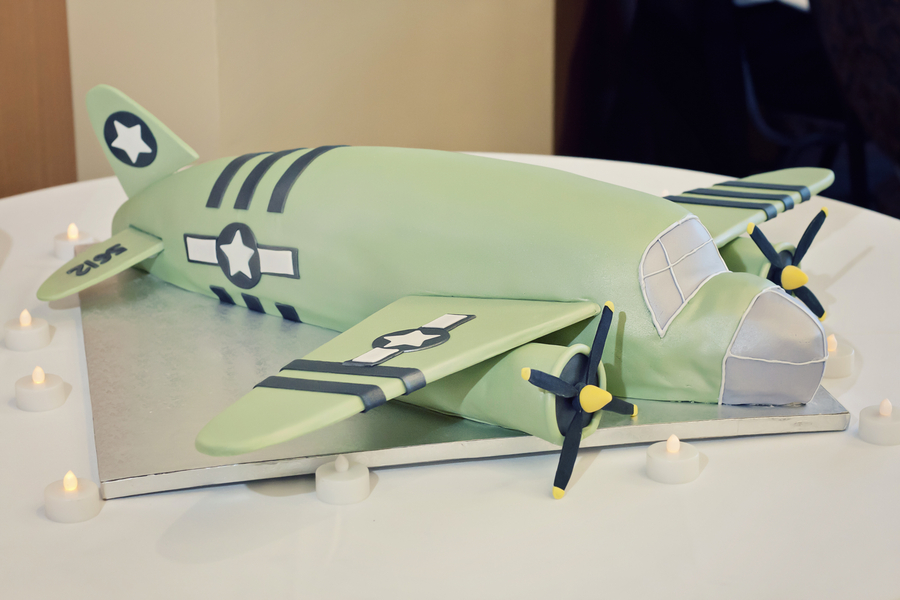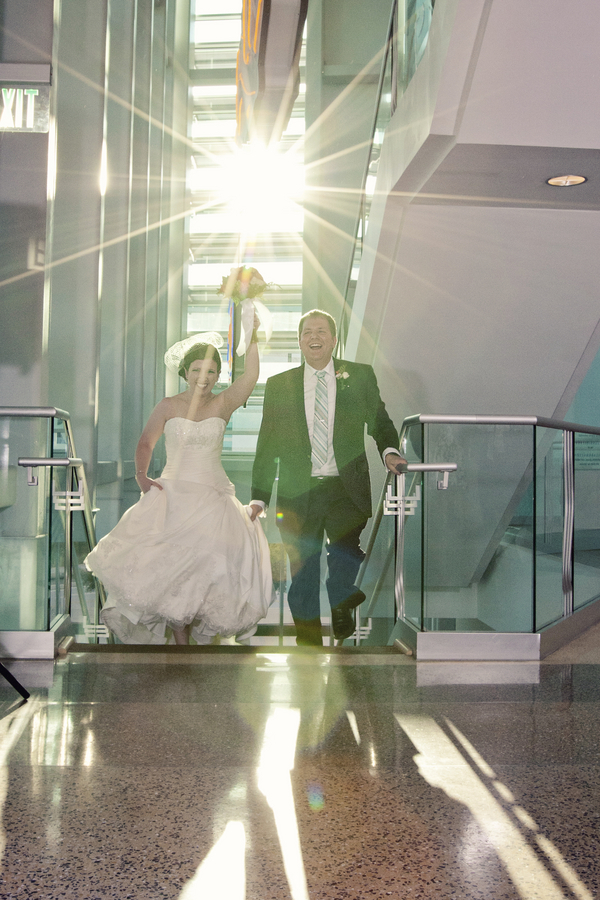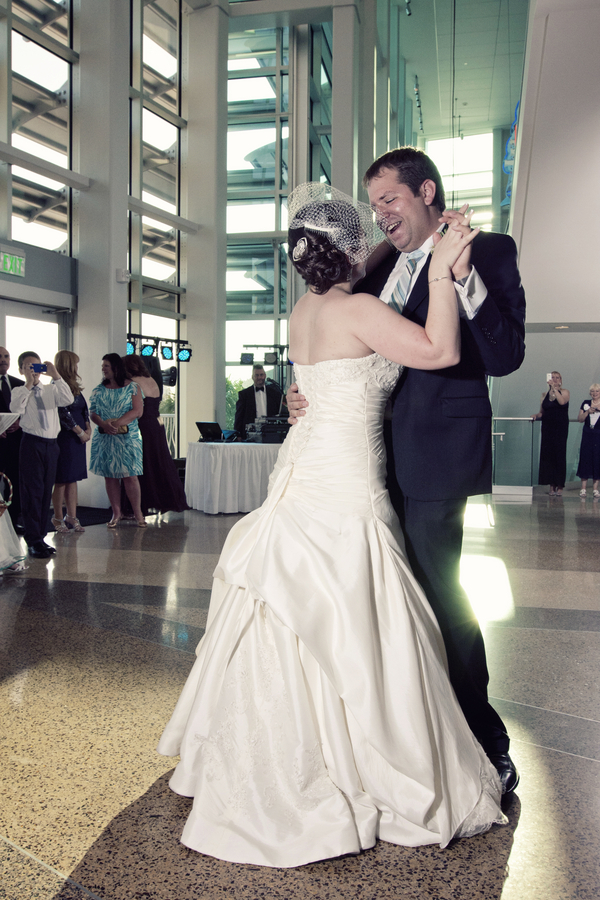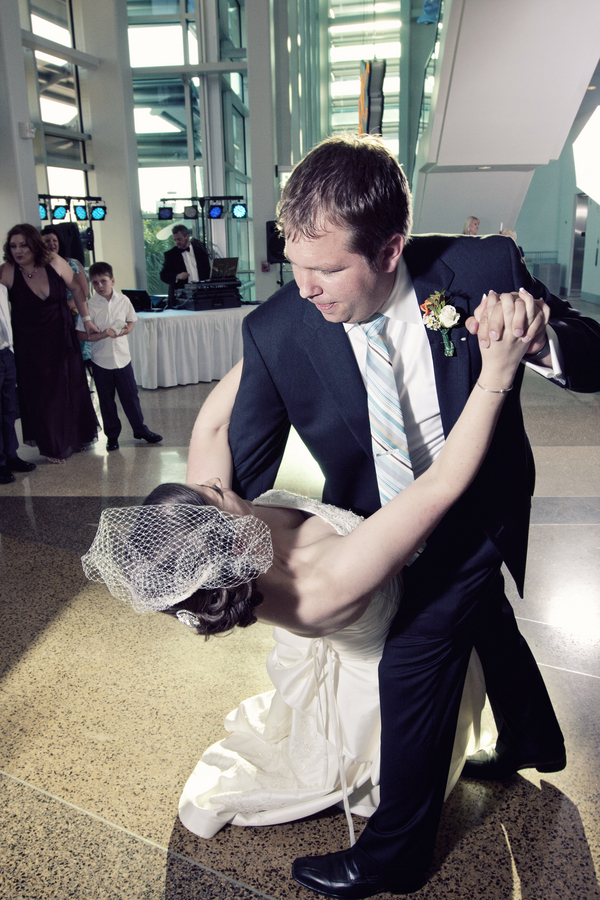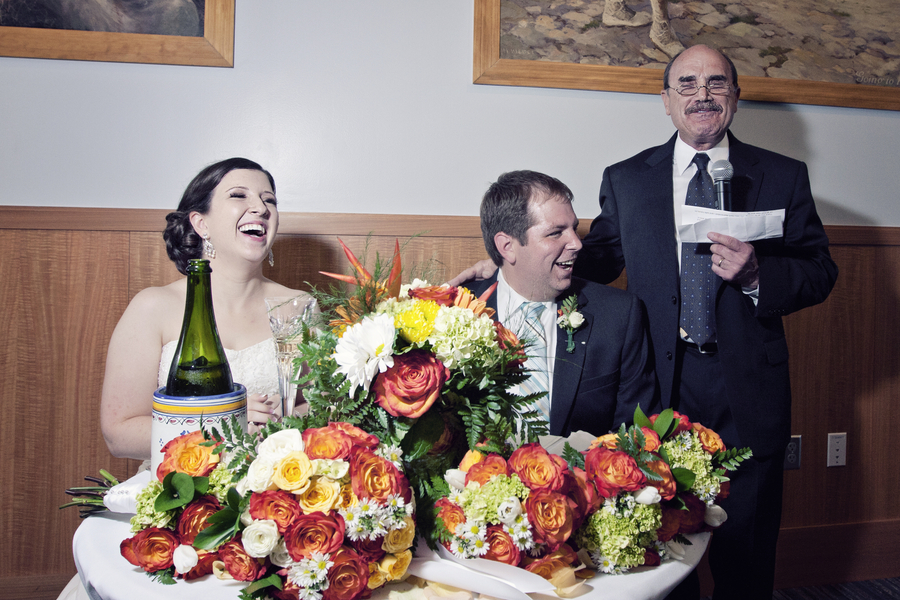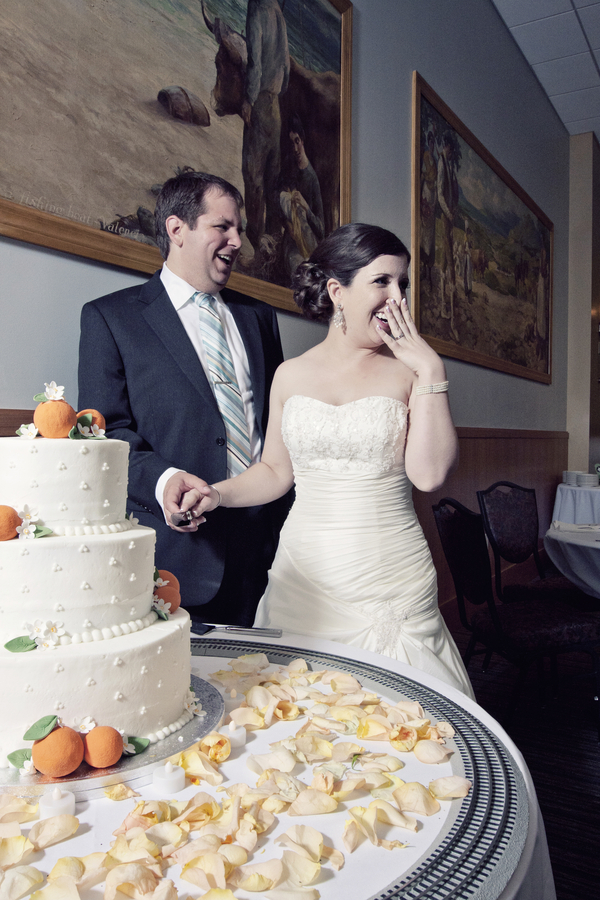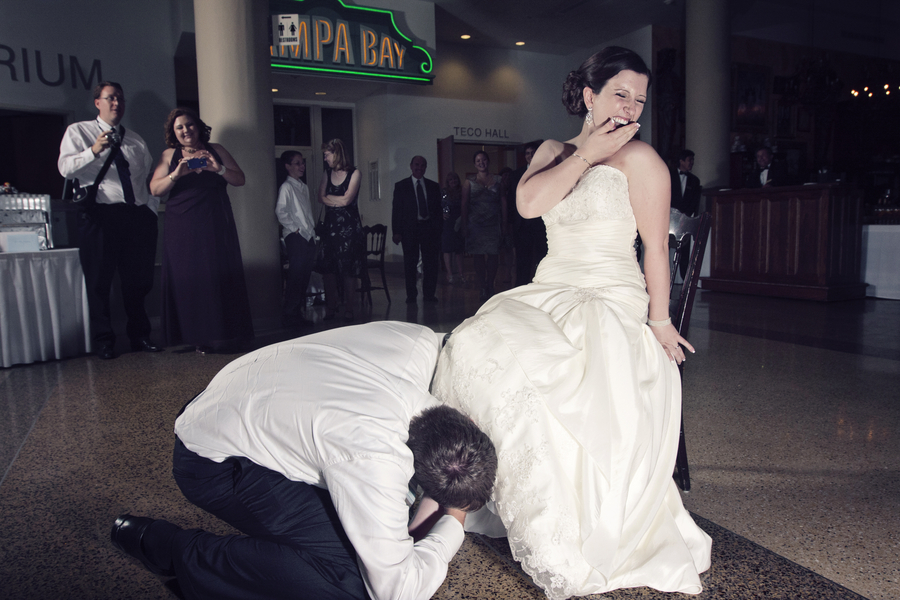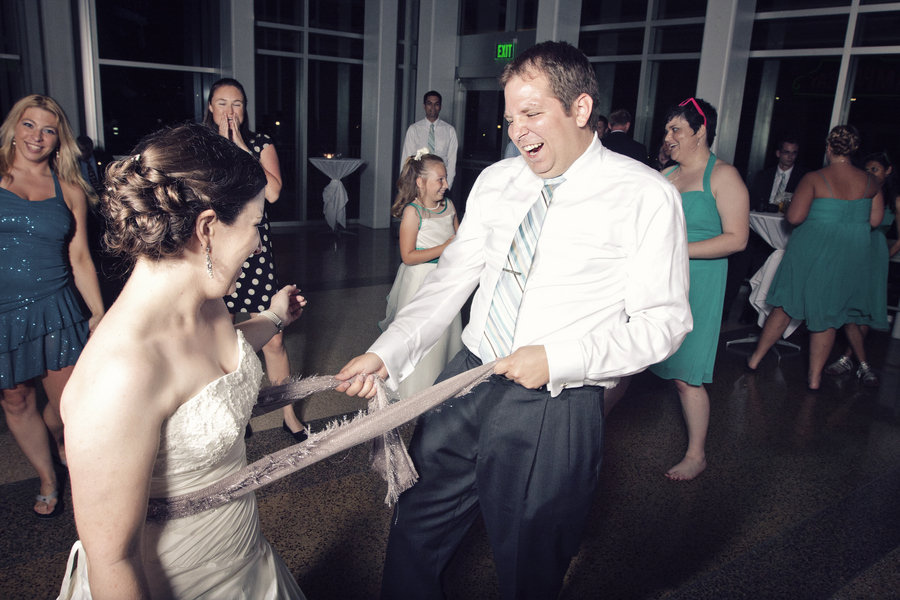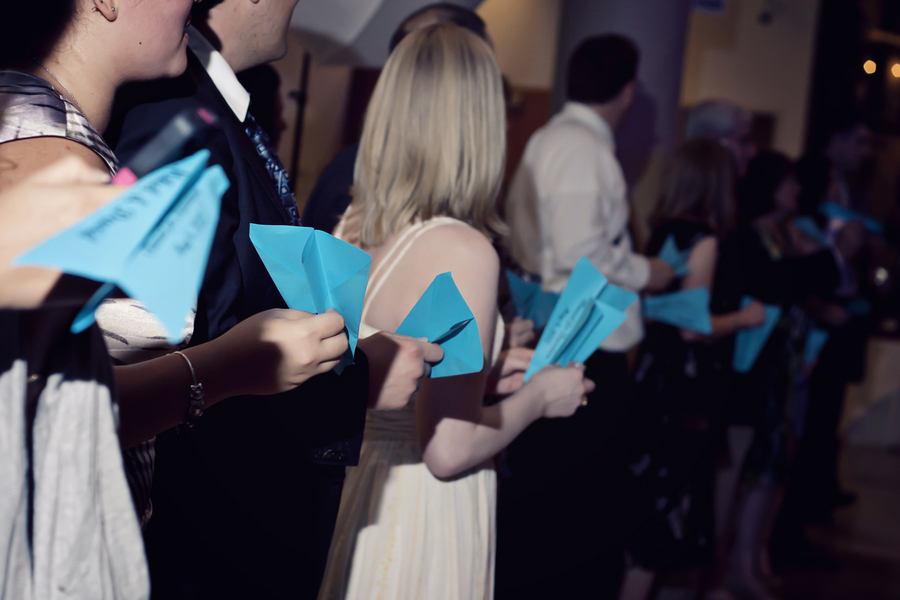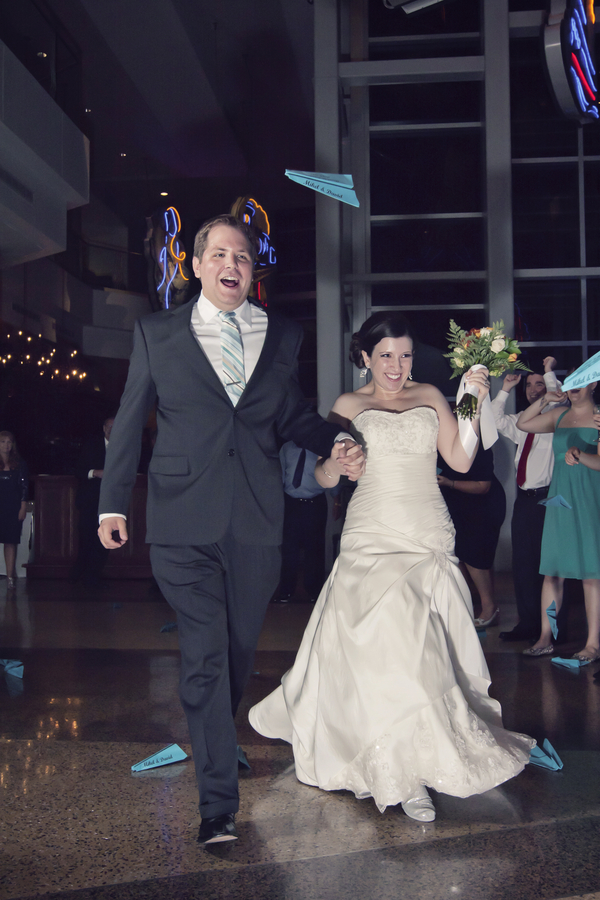 What advice would you give to other Tampa Bay Brides?
DON'T PANIC. As long as you're married at the end of the day, then it was a success! Don't sweat the small stuff.
Also, look at unconventional places for the big ticket items like your cake and flowers. I went to Housewife Bake Shop and got an amazing cake for a shockingly low price. Same with our flowers – if you're flexible about blooms and don't need delivery, try Whole Foods. Those flowers were drop dead amazing and 12 centerpieces, 5 bouquets, were seriously $800.
Tampa Wedding Cake: Housewife Bake Shop