There are some Tampa wedding venues that are so beautiful that they don't need a lot of decor. I love the grandeur of this Avila Country Club wedding captured by Tampa wedding photographer Kimberly Photography at Mallory and Roberto's fall wedding.
"Mallory and Roberto decided to participate in a first look and have all of the formals completed before the ceremony," said Kimberly Romano of Kimberly Photography. "These two had great chemistry and because they did a first look, we were able to capture a ton of amazing images such as this one."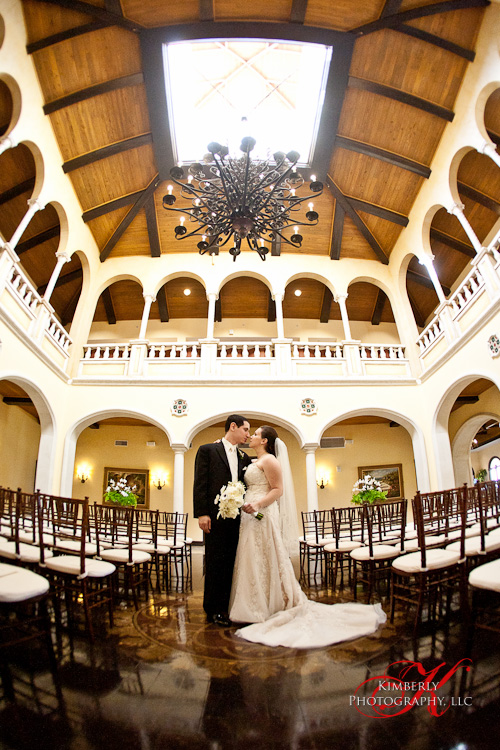 View the complete wedding online.