Brides Against Breast Cancer is coming to St. Petersburg, Fl, Sunday, November 9th 2014 at NOVA 535 Unique Event Space!
Save up to 85% on your dream wedding dress! Prices range from $99-$3,900. More than half the bridal gowns are brand new and retail for up to $8,000! Support a great cause and save a ton of money! Available in sizes 4-18.
Pre-register online with a $30 donation for VIP access ($35 at the door) to receive first pick of wedding dresses and enjoy light bites and entertainment, starting at 11 a.m.
General admission begins at 1 p.m. with a $5 donation.
Purchase a gown and receive two free wedding bands courtesy of JVL.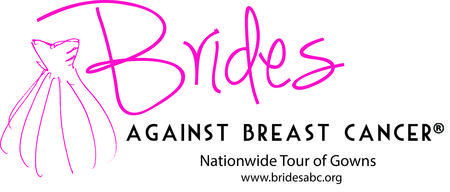 Sunday, November 9th, 2014 VIP only 11 a.m. – 1 p.m.
Sunday,November 9th, 2014 General Admission only 1 – 6 p.m
NOVA 535 Unique Event Space
535 Dr Martin Luther King Jr St N, St Petersburg, FL
Comment below if you'll be attending!