I remember the first time I drove over the bridge to St. Pete Beach, my eyes immediately got larger and my mouth opened a little wider as I saw the "Pink Palace" for the first time.
With its statuesque shape resembling a pink castle nestled on the beaches of the Gulf of Mexico, waterfront St. Pete Beach wedding venue The Don CeSar Hotel is one of the most iconic Tampa Bay landmarks. It offers the best of both worlds: elegance meets the beach.
Tampa Bay couples can opt for an outdoor wedding ceremony in either the lush tropical, garden courtyard or have their toes in the sugary sands of St. Pete Beach with the soothing sound of the waves in the background. The Don CeSar offers eight indoor or outdoor locations for wedding receptions, all offering spectacular views of the water.
REGISTER FOR THE JANUARY 2017 LOEWS DON CESAR BRIDAL SHOW
With endless options at the resort for entertainment, leisure and relaxation, The Don CeSar is the perfect package for celebrating your entire wedding weekend with up to 250 of your closest friends and family.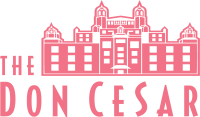 Email The Don CeSar Hotel for Availability
Website | Facebook | Instagram
Featured Don CeSar Hotel Weddings on Marry Me Tampa Bay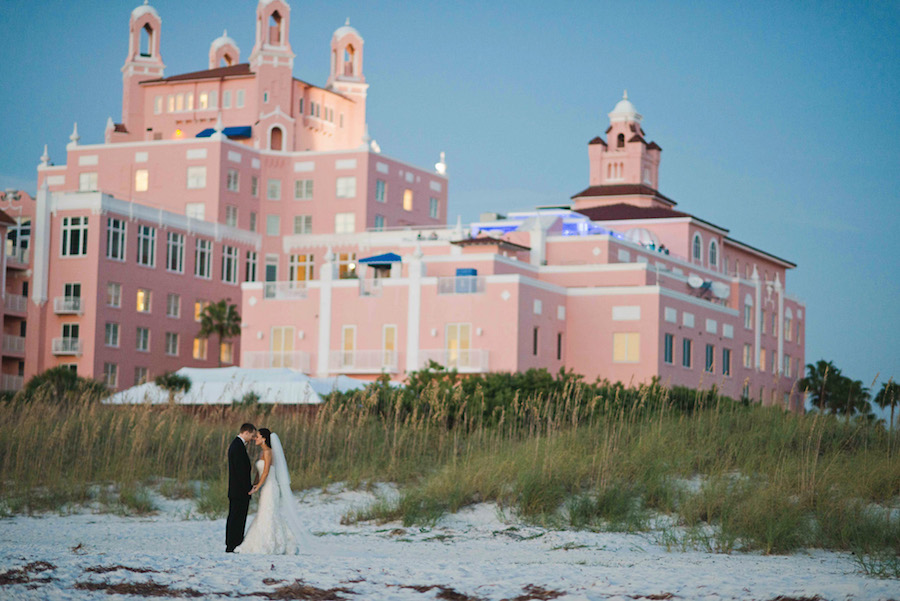 Traditional Champagne, Purple and Cream Don CeSar Wedding | Marc Edwards Photographs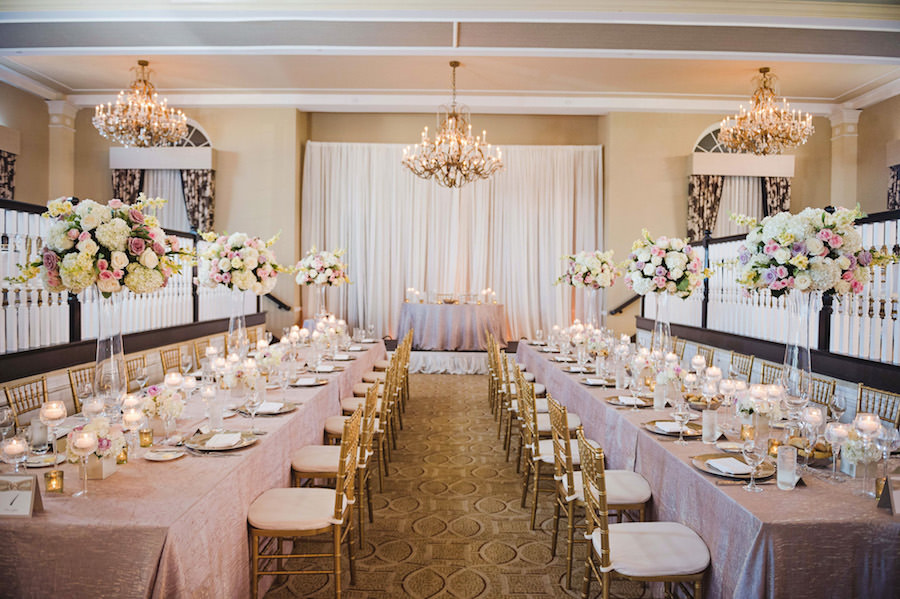 Traditional Champagne, Purple and Cream Don CeSar Wedding | Marc Edwards Photographs
How does The Don CeSar Hotel make the planning process easier for couples?
We try to make wedding planning as convenient and seamless as possible for our couples. By meeting the food and beverage minimum for the reception space, we take care of the tables, chairs, indoor dance floor, linens, plates, flatware and glassware. Our couples do not have to rent these items from an outside company.
Yearly, my team and I put together a recommended vendor list. All vendors on the list have worked at the resort multiple times and are trusted by us to consistently do a great job for our guests. Most of our couples find this list very handy and use it to book the majority of their vendors. We also have an on-site spa and salon, Spa Oceana, that can provide make-up and hair services for the day of.
What perks do your couples receive?
Depending on the size of the wedding, couples will receive various incentives. Below are some of the typical items we offer:
Complimentary formal tasting of chosen menu selections
Complimentary choice of white or black floor length linens
Spa discounts for bridal party
Complimentary changing room for the day of the wedding
Complimentary guestroom stay on the night of the wedding
Complimentary in-room amenity for the wedding night
Discounted guestroom block options for guests of your wedding
Discounted event parking charges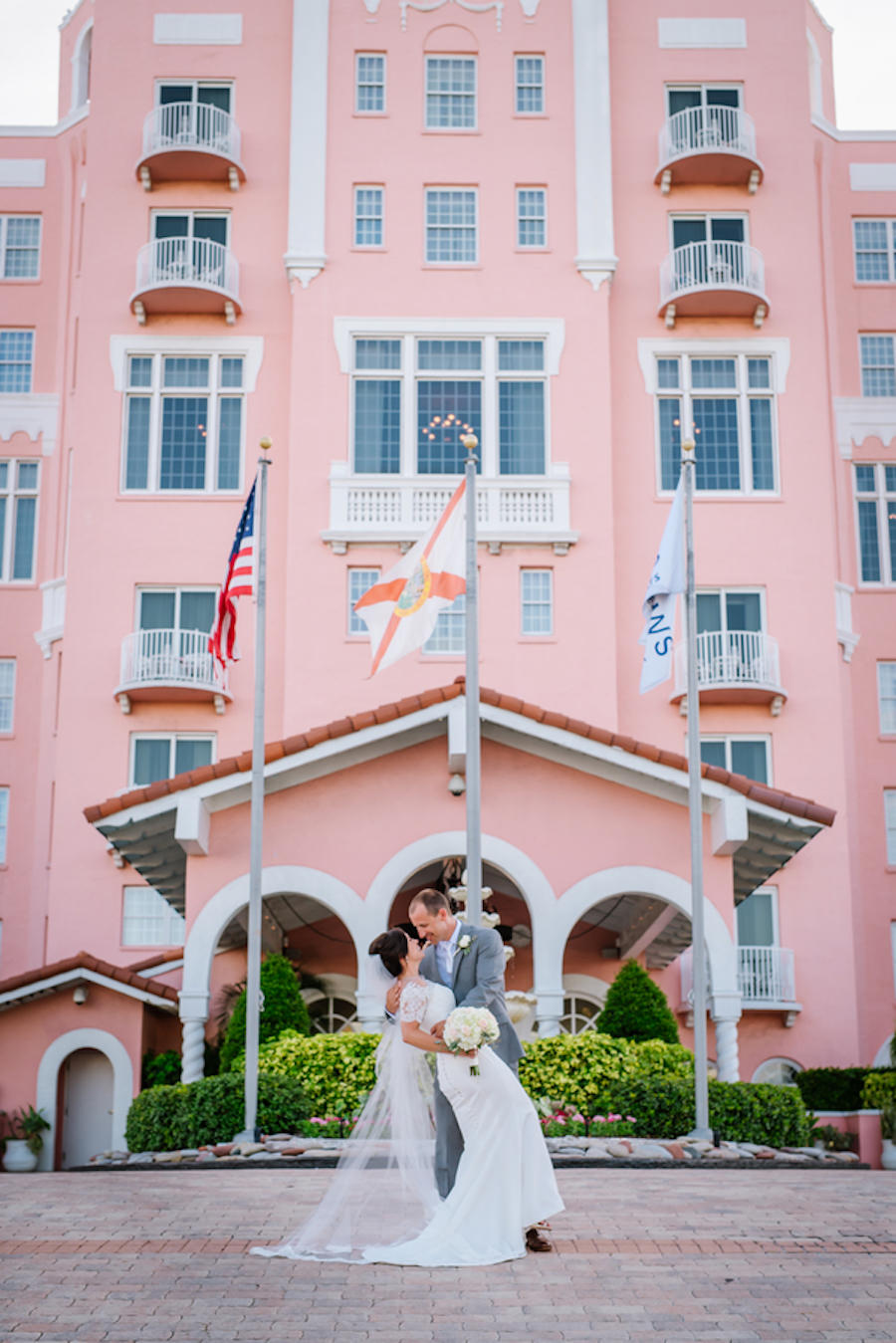 Blush, Silver and Cream Don CeSar Wedding | Ashlee Hamon Photography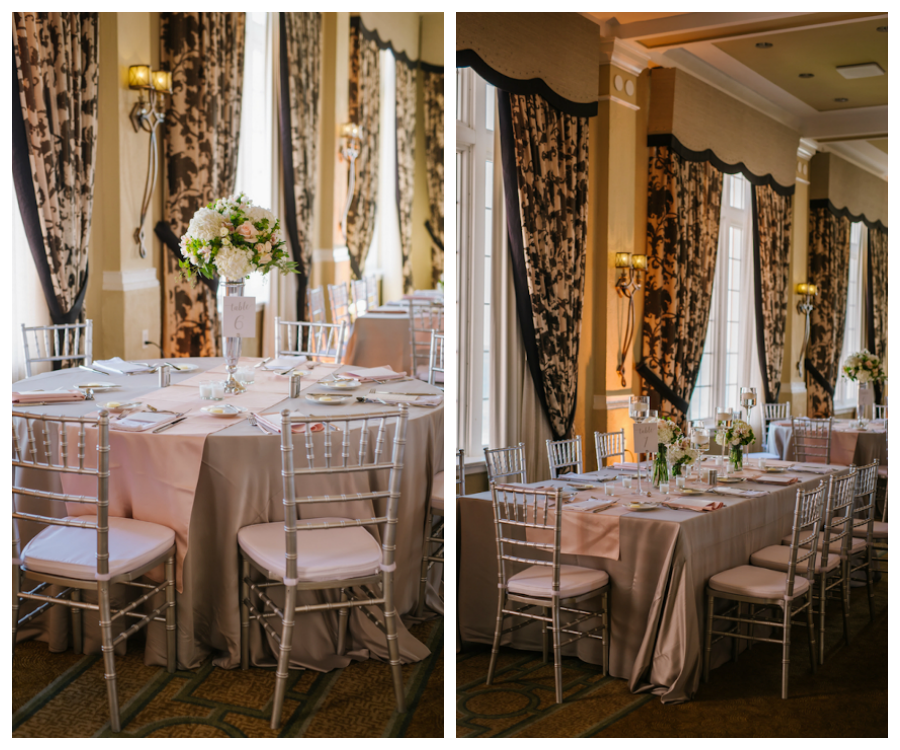 Blush, Silver and Cream Don CeSar Wedding | Ashlee Hamon Photography
What makes your venue's cuisine stand out?
We have a very talented and passionate culinary team on staff. Our food presentations and flavors are top notch regardless of a plated or buffet meal. Often my couples tell me months later that their guests are still raving about the food they had on their wedding day. Also, our chefs are able to prepare authentic Northern Indian cuisine. Leading them in the preparation is our Executive Chef, Neeraj Mahani, who was trained in New Delhi, India.
What would couples be surprised to know about your venue?
In the 1940's the Don CeSar was used as a sub-base hospital for the U.S. Army, then a convalescent center for airmen returning from their WWII tour.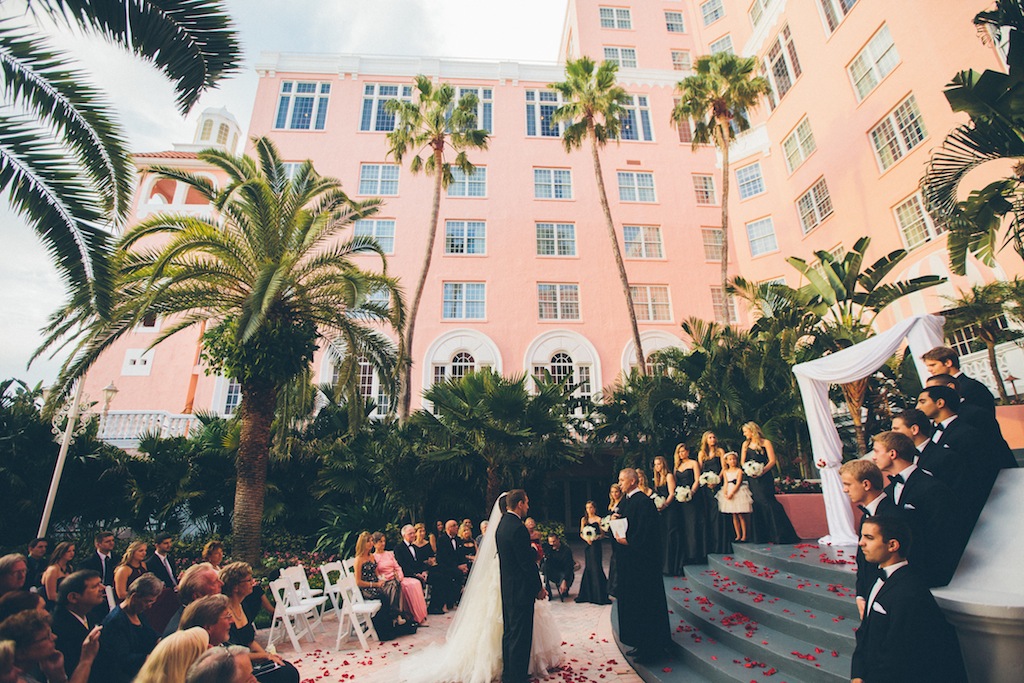 Formal Black, White & Gold Don CeSar Wedding | Parker Young Photography
What is one of your favorite things about being The Don CeSar Hotels venue coordinator?
My favorite thing about my job is my clients! At The Don CeSar, my team and I sell and service all of our weddings. We are there to meet our couples for the first time at the initial site tour, and are with them all the way through to the farewell breakfast. Because of this, I form strong friendships with a lot of my clients. It is always so much fun to catch up with my couples when they are back at the Don for each anniversary!
What three things do you love most about your venue?
The first thing I love is our team! Our staff is devoted to making our couples' dream weddings come true. All of our team members have a passion for exceeding our guests' expectations and creating memorable experiences.
The history of the hotel gives the building its unique character and depth. It is interesting to learn what the building has gone through over the past 88 years.
The food! Our chefs put a lot of thought and creativity behind our wedding packages. They are always looking to try something new and inventive, while at the same time keeping what is most important at the forefront, good quality food.
What is one of your most memorable moments at The Don CeSar Hotel?
During a wedding a couple years ago, I noticed the wedding cake table was completely empty with only one hour to spare until doors open to the ballroom inviting guests in. I called the baker to see where they could possibly be. I found out they had the wedding cake scheduled on the wrong day! I quickly remembered the bride was so excited about the cake because it was going to be made of Rice Krispie Treats. Thank goodness it was something quick to make and assemble! I shared this information with our banquet chef, as the pastry chef had already left for the day. The banquet chef created his own version of a Rice Krispie Treat wedding cake with pink frosting and completely saved the day! The bride was so thankful that she and her husband had a cake to cut together at their wedding and would never forget what our team did for them.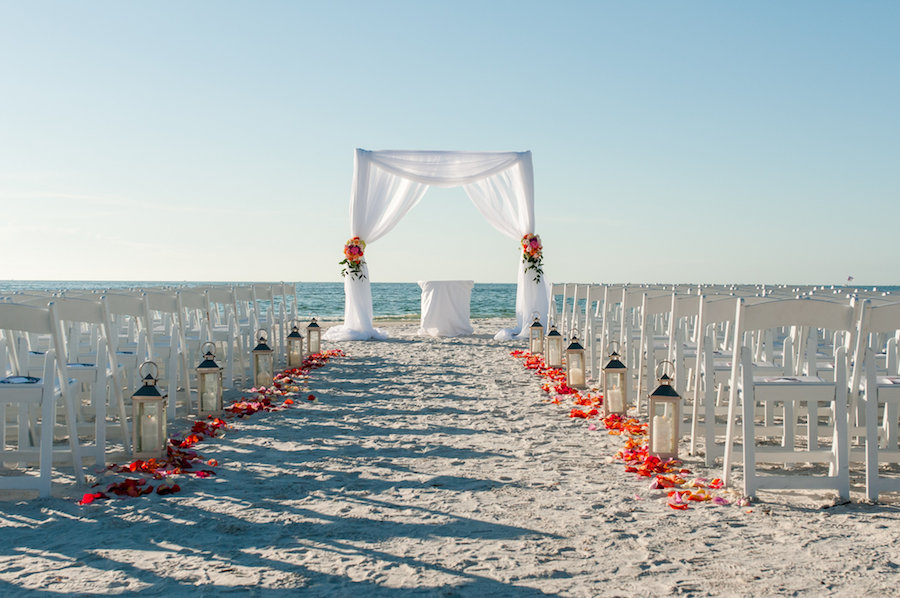 St. Pete Beach Destination Don CeSar Wedding | Caroline & Evan Photography
In your opinion, what is a MUST HAVE at every wedding?
Open bar, delicious food and great entertainment (in that order)!
What is the best piece of advice you can give to a couple who is searching for a wedding venue?
Know your budget, and then go with your gut. It is important to be on the same page with your fiancé about what you would like spend on a venue. This will narrow down your list of venues and make the search less daunting and overwhelming. After you know the venue is within reach, book a few site tours. You will know it is your venue by the feeling that overcomes you when you walk into your ballroom. It will be love at first sight. Many of my brides say they had goosebumps on our site tour and knew immediately that it was their wedding venue!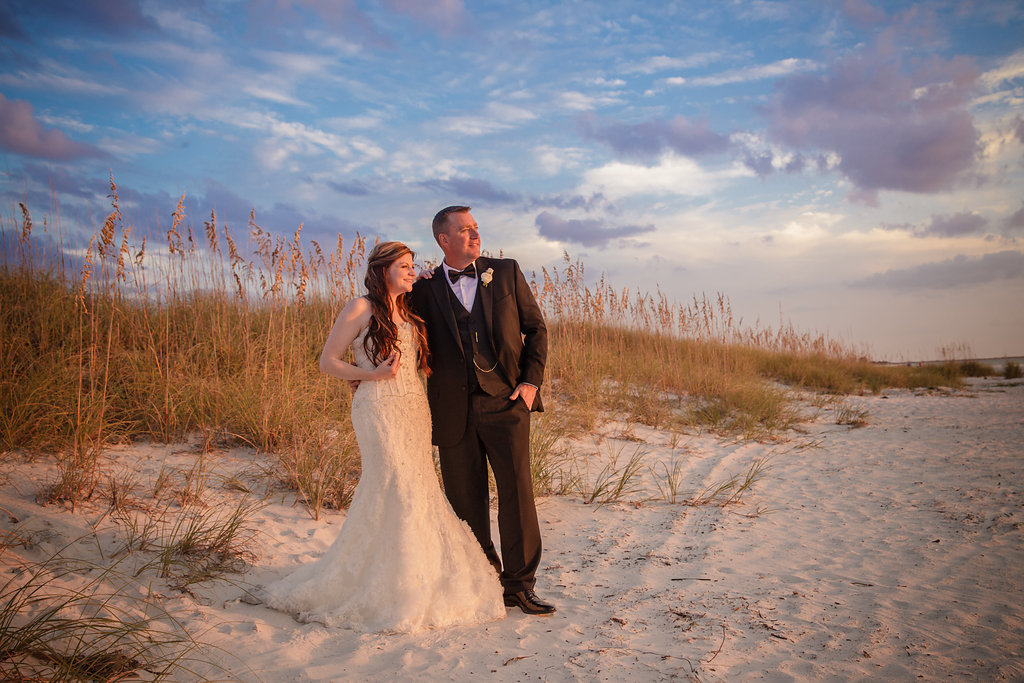 Elegant Destination Don CeSar Wedding | Aaron Lockwood Photography
Reviews From Previous Marry Me Tampa Bay Brides:
"I cared about how the guests felt at the hotel when they checked in all the way to checkout. I wanted everyone to feel special and enjoy all of little details we had planned." – Previous Bride Quinn | Elegant Destination Don CeSar Wedding
"Growing up in Tampa, I've always loved the Don CeSar and just knew that one day I wanted to get married at the beautiful Pink Palace. Literally, the hotel is absolutely perfect. On the drive home [from looking at wedding venues], my dad said, 'Well, nothing else compares. There's really no decision,' which of course made me cry, because we had looked at venues before we really talked about budget or the price range. It was such a perfect moment!" – Previous Bride Emily | Formal Black, White & Gold Don CeSar Wedding
Pricing:
The ceremony fee ranges from $2,500-$3,500 before service charge and tax, depending on the season and day of the week. The ceremony fee includes white garden chair set-up, a weather back-up ballroom in case of inclement weather, a fruit infused refreshment station and our basic audio package (speakers and microphone).
We host weddings ranging from 25-250 guests, so the food and beverage minimum for the reception spaces range from $7,000-$32,000, before service charge and tax depending on the ballroom the couple prefers. Our packages start at $160 per person and include an open bar, hors d'oeuvres during cocktail hour, champagne toast and a two-course dinner or buffet. Our chefs are very flexible and are willing to customize our packages to fit each individual couple's tastes and preferences.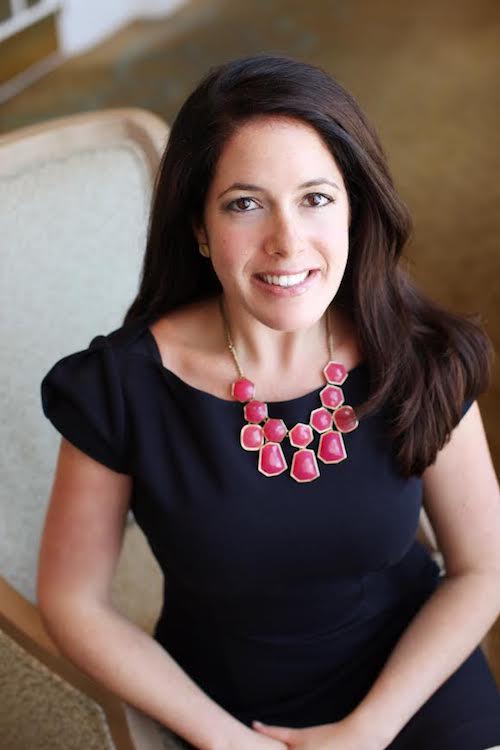 At The Don CeSar Hotel, our catering managers are with our couples every step of the way. From the first phone call until cutting of the wedding cake, our staff is dedicated to making our couples' wedding dreams come true. Leading our award winning team of catering managers is Lauren Jones, Associate Director of Catering. She began her professional career at The Don CeSar Hotel nine years ago and takes pride in her experience with several different positions within the resort. Focusing primarily on weddings for the past six years, Lauren thoroughly enjoys helping to create a unique and flawless experience for each happy couple.
Email The Don CeSar Hotel for Availability
Website | Facebook | Instagram
Featured Don CeSar Hotel Weddings on Marry Me Tampa Bay
REGISTER FOR THE JANUARY 2017 LOEWS DON CESAR BRIDAL SHOW