Lakeland Bridal Show | Fall – October 2015
Marry Me Tampa Bay readers can score free tickets to the Polk County Bridal Exhibit at The Lakeland Center, Sunday, October 11, 2015 from 1-5 p.m.
Visit almost 50 Central Florida wedding vendors at this fall's "Rustic Meets Glam" themed Lakeland bridal show. The first 250 brides will receive free bridal bag, free food and cake tastings and chance to win wedding related prizes.
See the latest Lakeland wedding fashions during the bridal dress show and watch a sexy dance performance by the men of Rock Hard Revue.
For more Lakeland wedding show tips, read: Maximizing Your Tampa Wedding Show Experience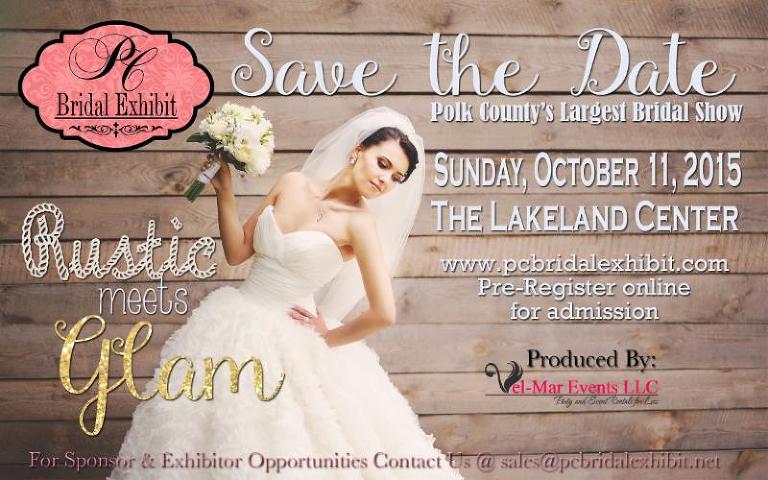 PC Bridal Exhibit Fall 2015 Bridal Expo
Sunday, October 11, 2015 from 1-5 p.m.
The Lakeland Center
701 West Lime Street, Lakeland, FL 33815
Produced by Vel-Mar Events LLC
Pre-register by Friday, October 9, 2015 for free tickets