Maya and Sam's Sarasota wedding featured a Catholic ceremony and elegant ice blue and ivory outdoor tented reception.
"Since most of our guests were coming from up north, we thought they'd really enjoy the weather in Florida during their cold front season," the bride explained. "We love showing off Sarasota to our friends and family, from the beaches and museums to the restaurants and coffee shops. We knew this was the perfect location."
The couple hosted a Catholic wedding ceremony, followed by an outdoor, tented wedding at Sarasota wedding venue Marie Selby Gardens.
"We visited nearly a dozen reception venues in the area. This was the perfect venue, as we were able to use different locations within the gardens throughout the day," Maya shared. "We got ready in the Christy Payne Mansion, the cocktail reception and first dance took place with a bayfront view at sunset near the Wedding Oak and dinner and dancing were held on the Great Lawn."
As wedding guests entered the outdoor Sarasota reception area, they walked under a trio of chandeliers hanging from mature, 100+ year-old trees. Inside, the elegant reception tent featured ivory draping, extra-long banquet tables and a checkered dance floor.
"As we look back on the day, we can't think of anything we would change. It was everything we asked for and more," the couple reminisced.
Reminiscing on her most memorable moment, Maya shared that she'll never forget seeing Sam as she walked down the aisle.
"The first face was a surprised look that everyone loved seeing photos of, but my favorite was the look just after, when we both calmly smiled at each other and said, 'We're finally here,' with our eyes," the bride beamed.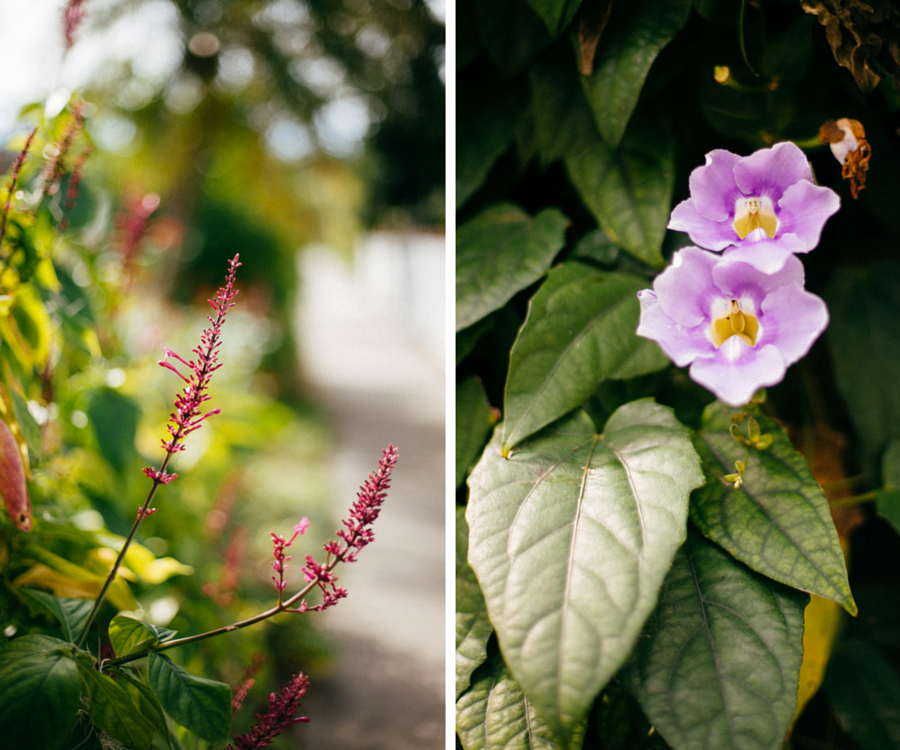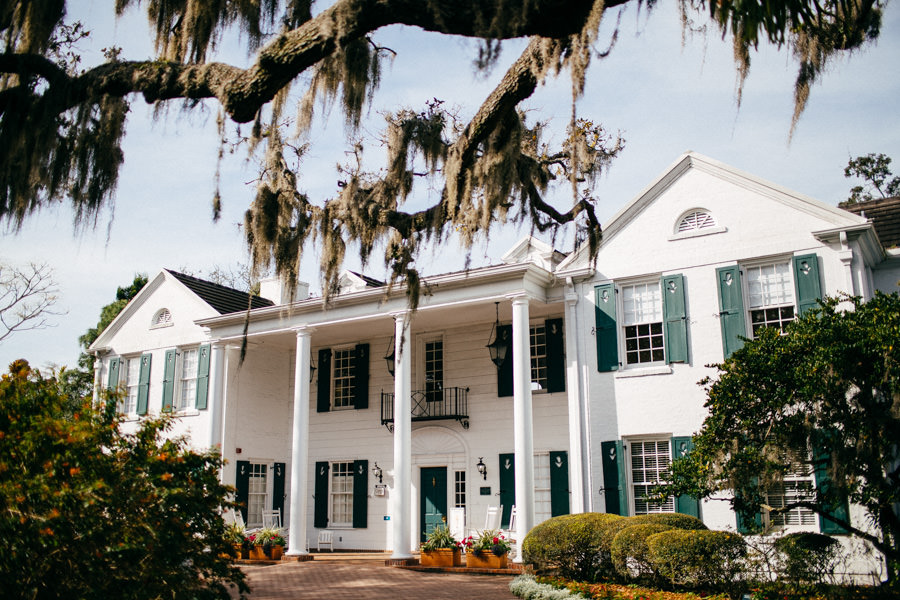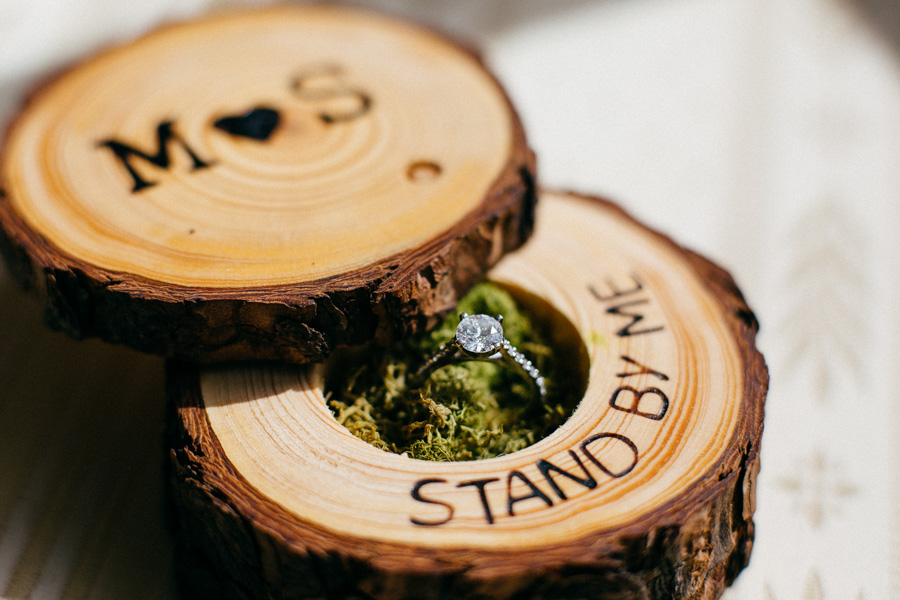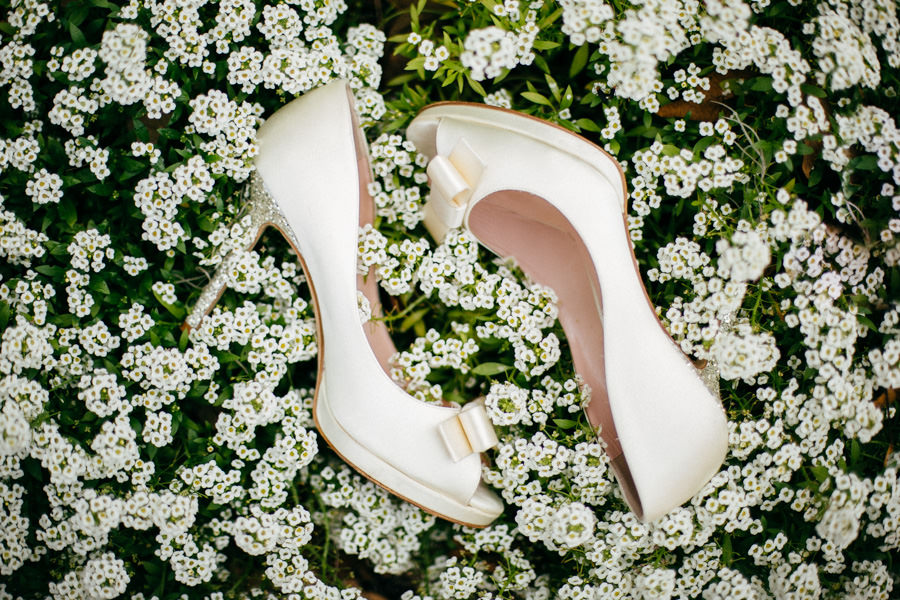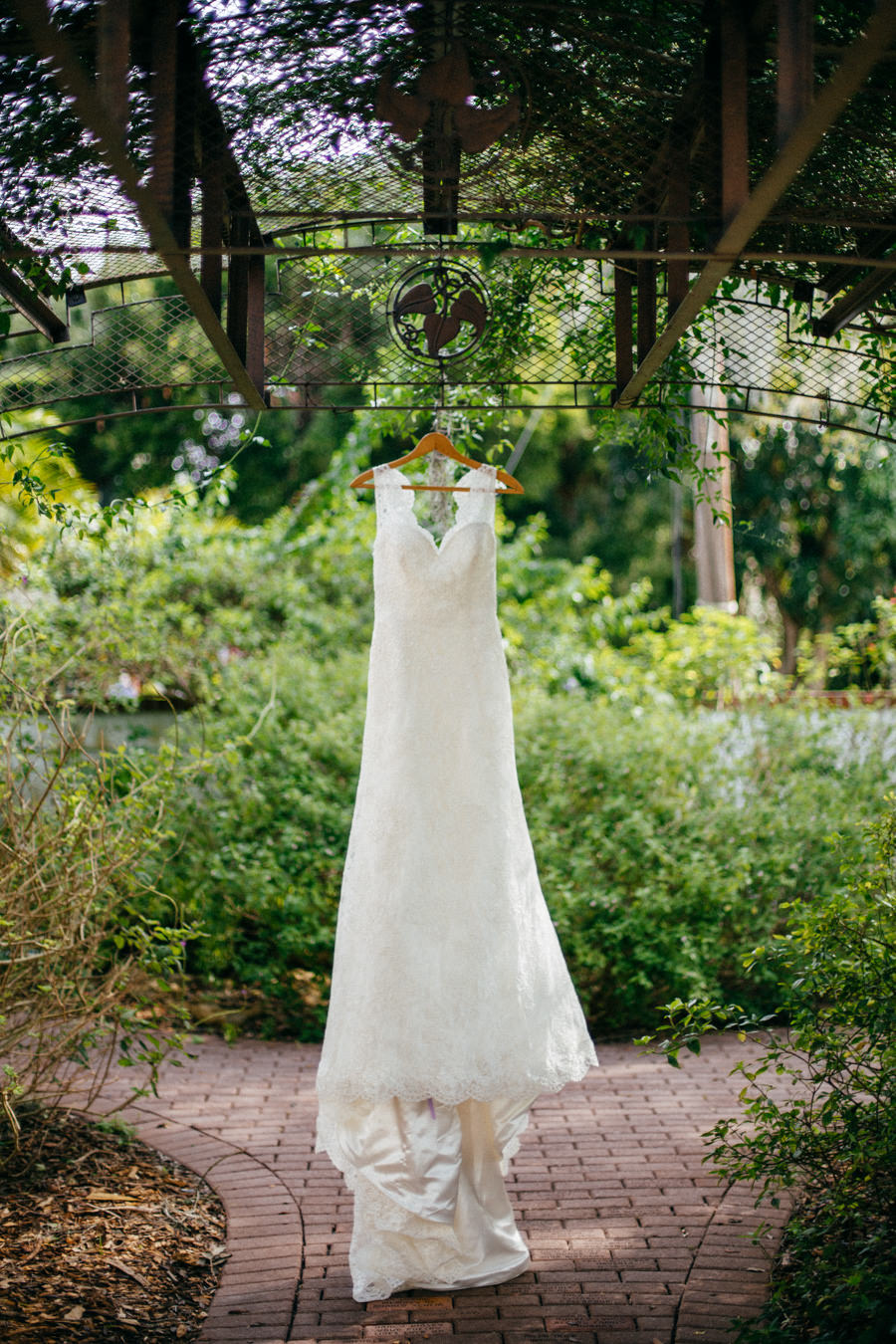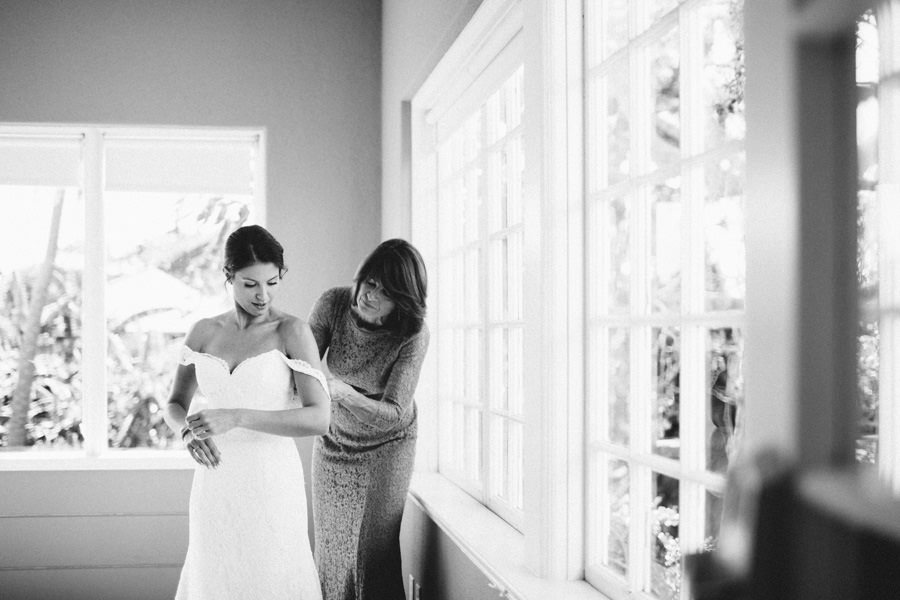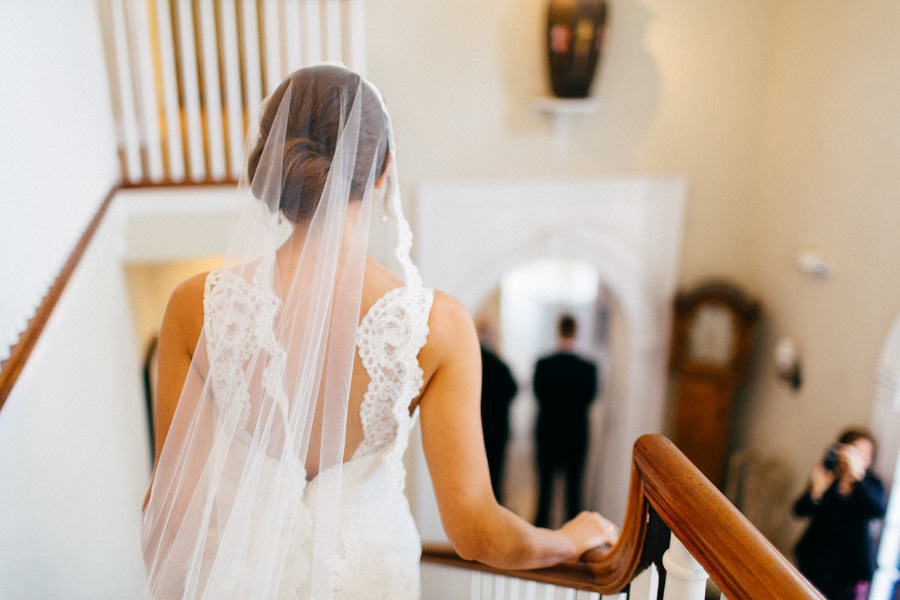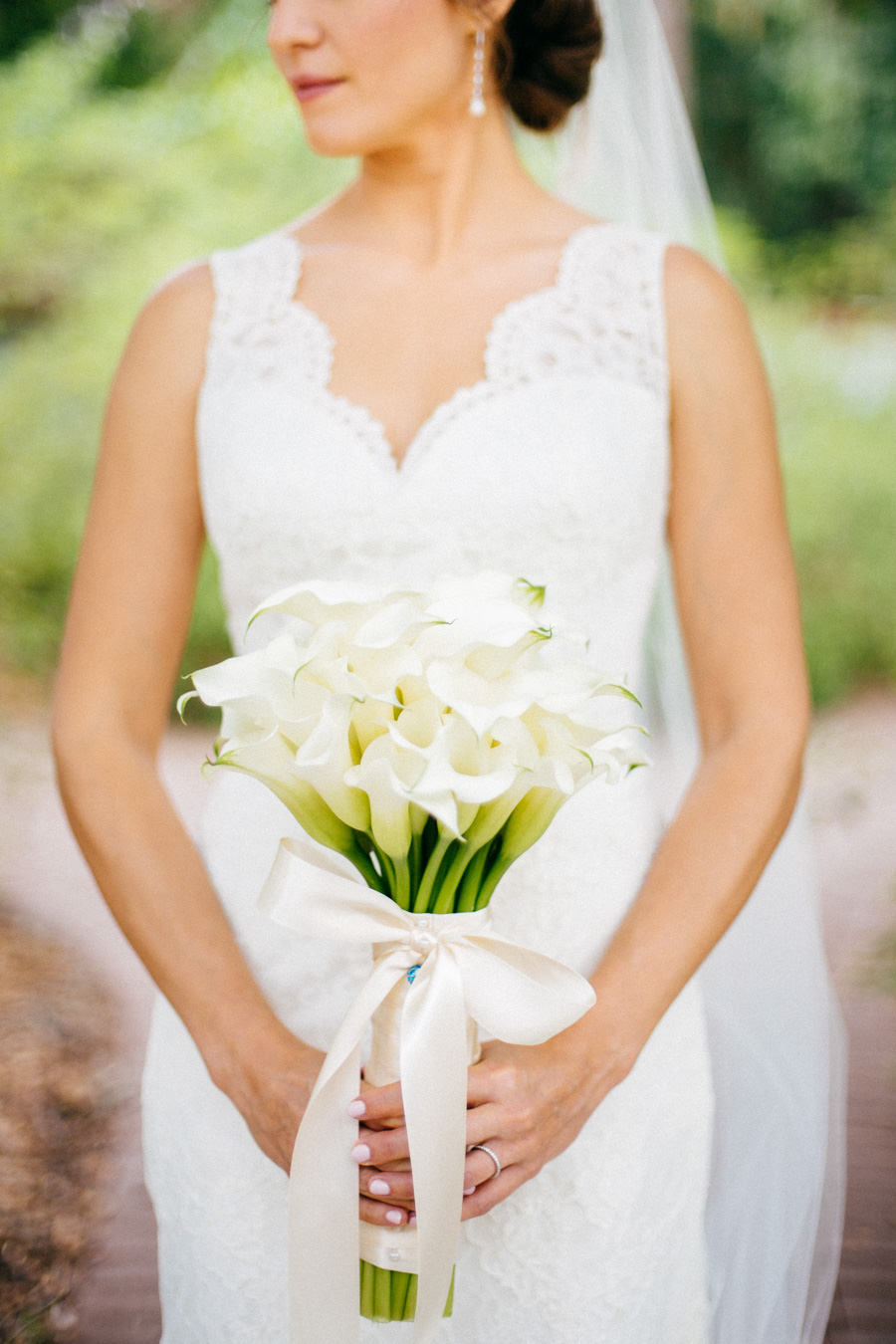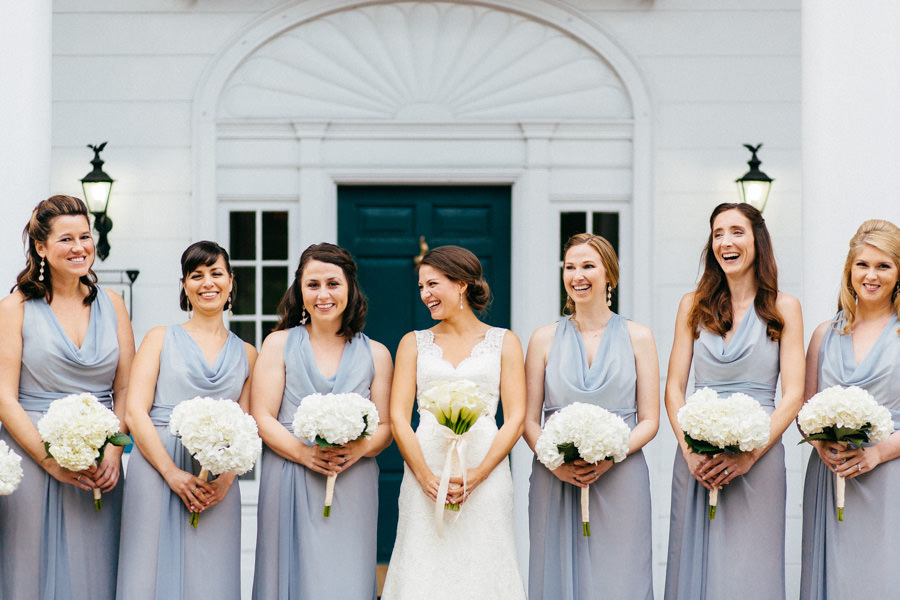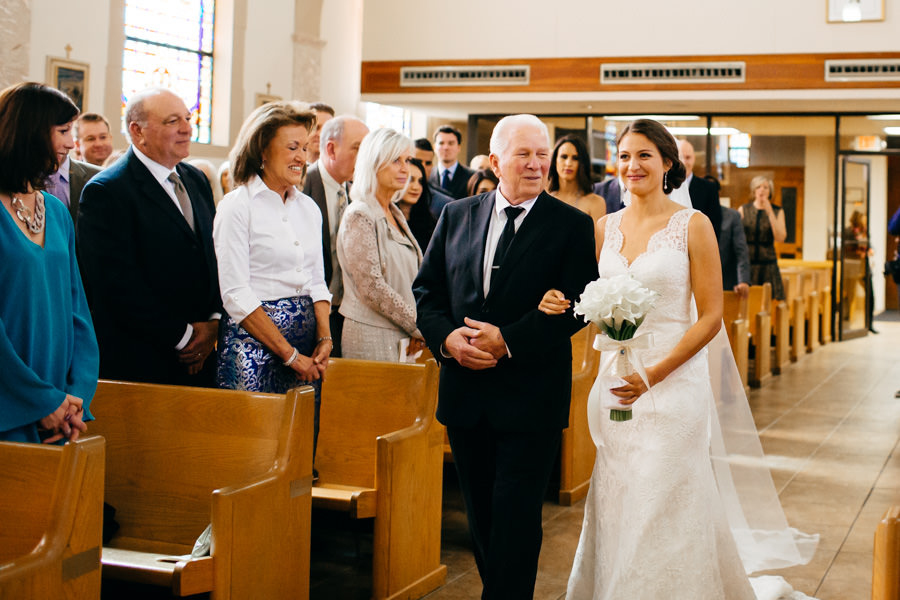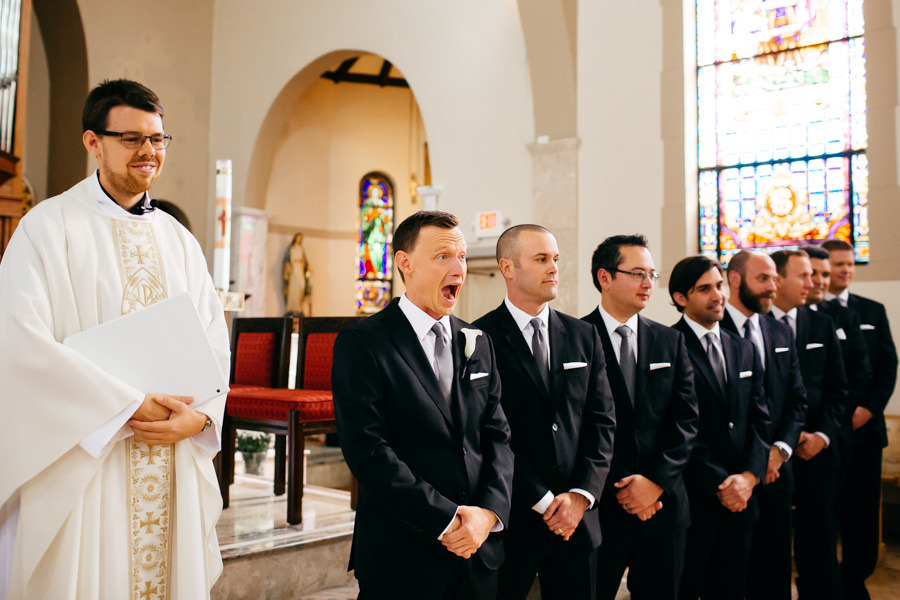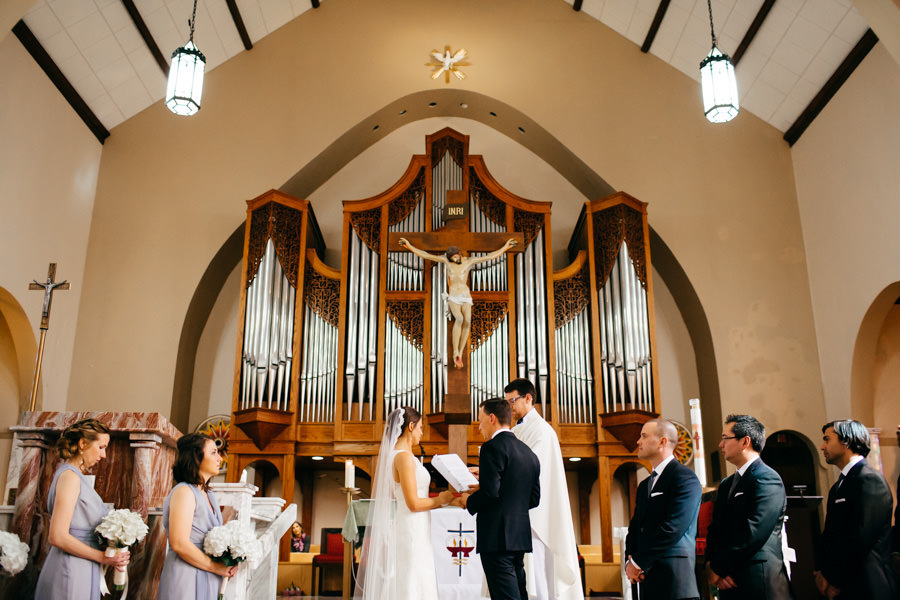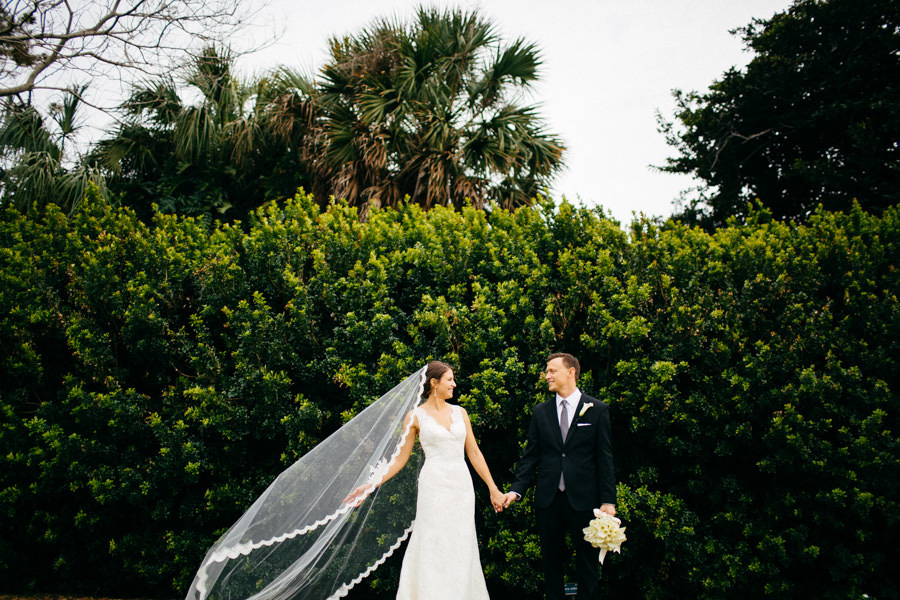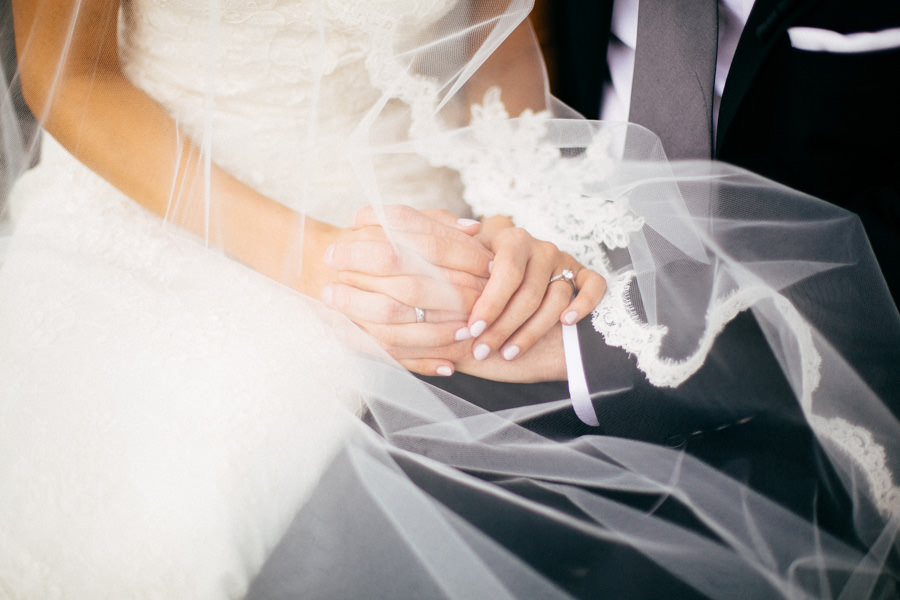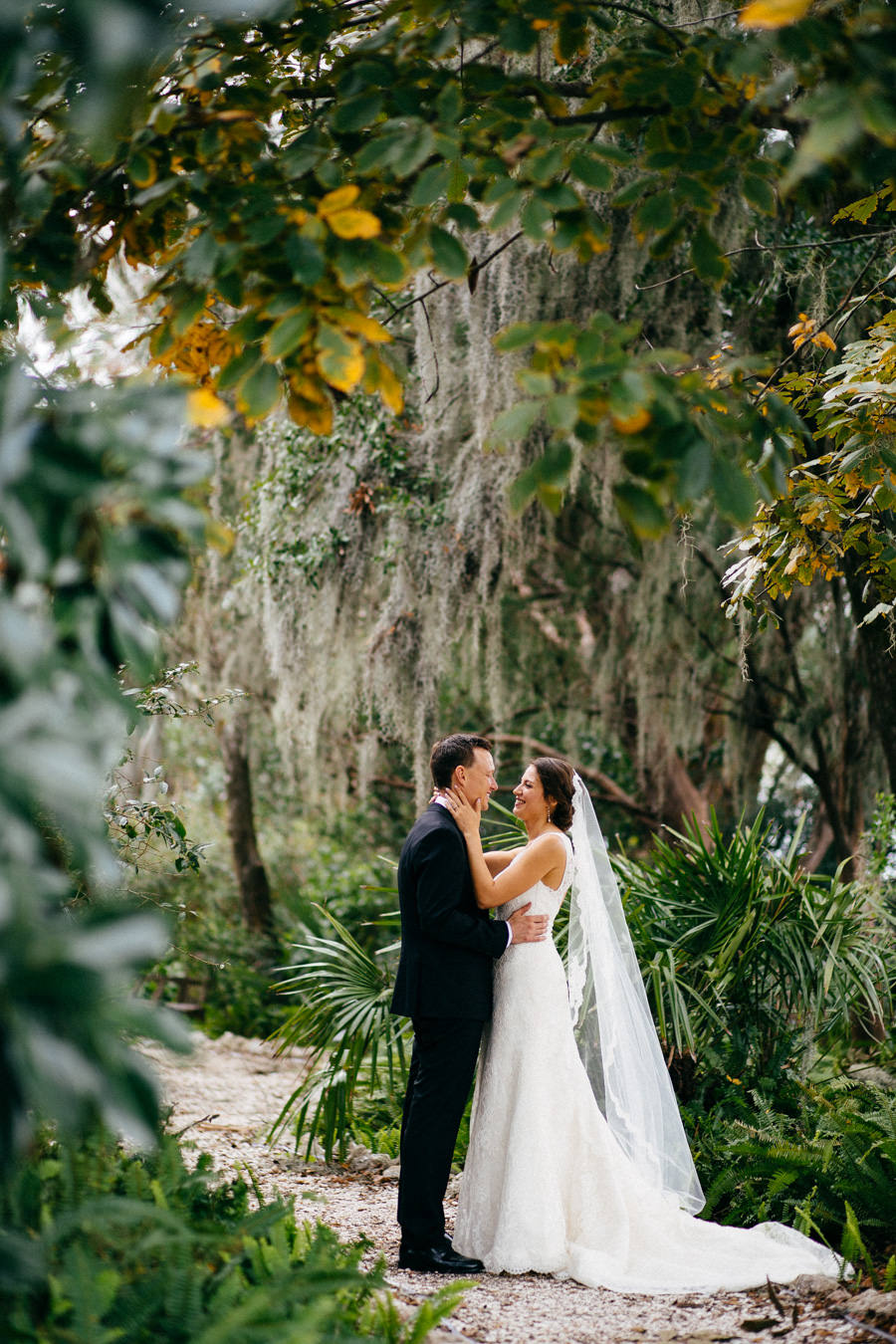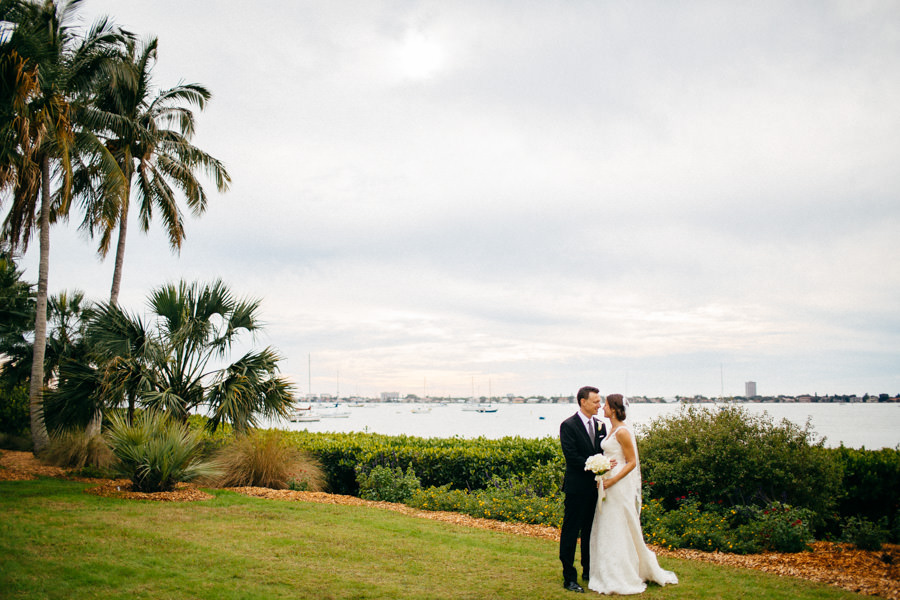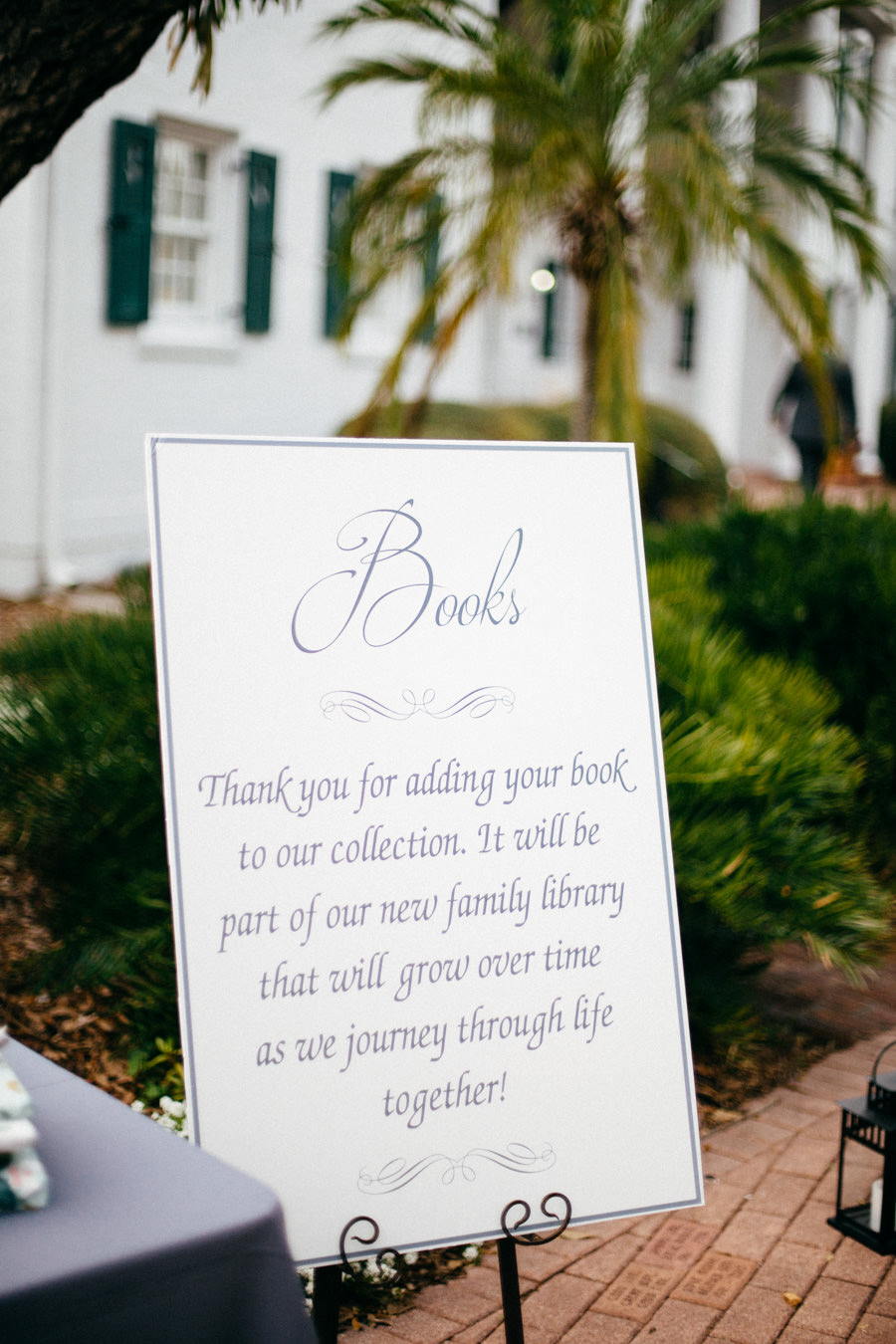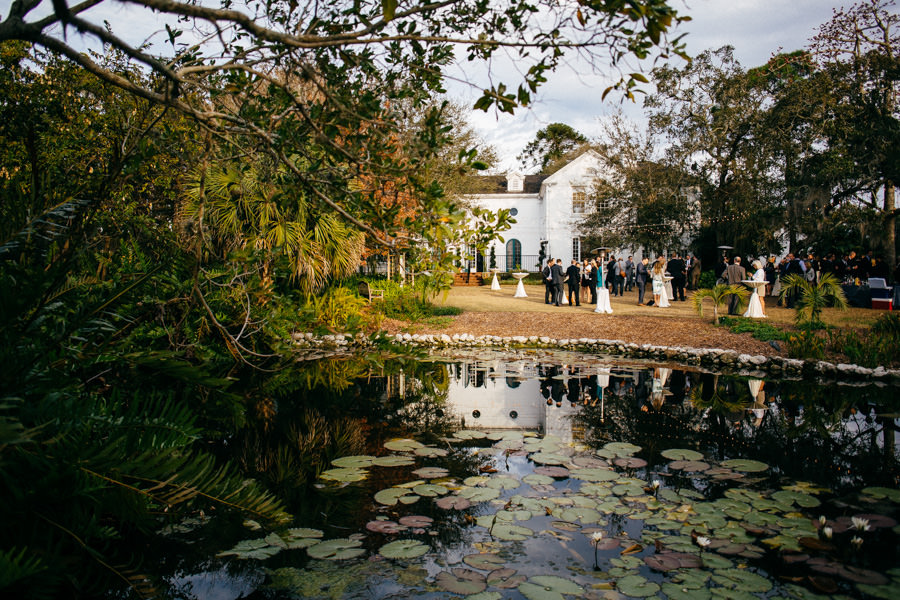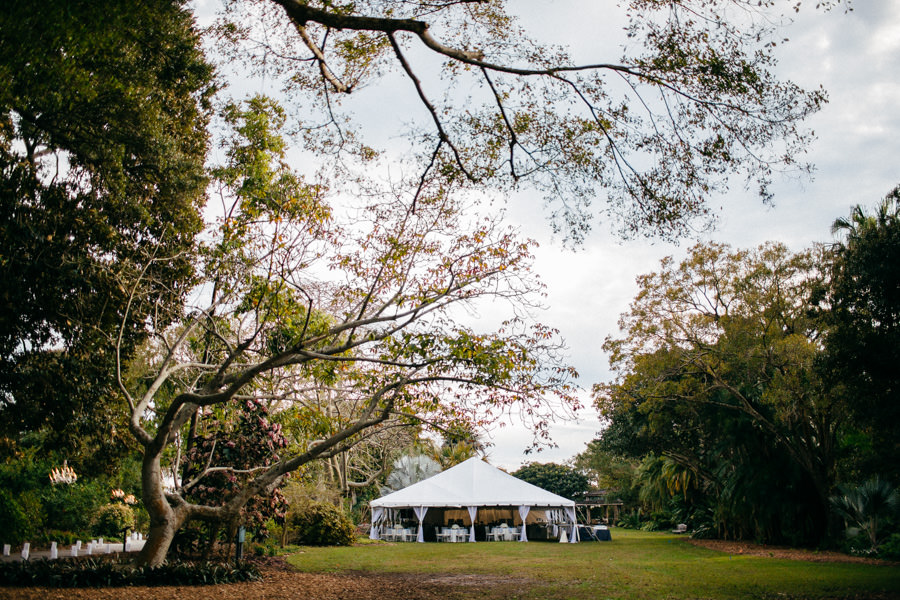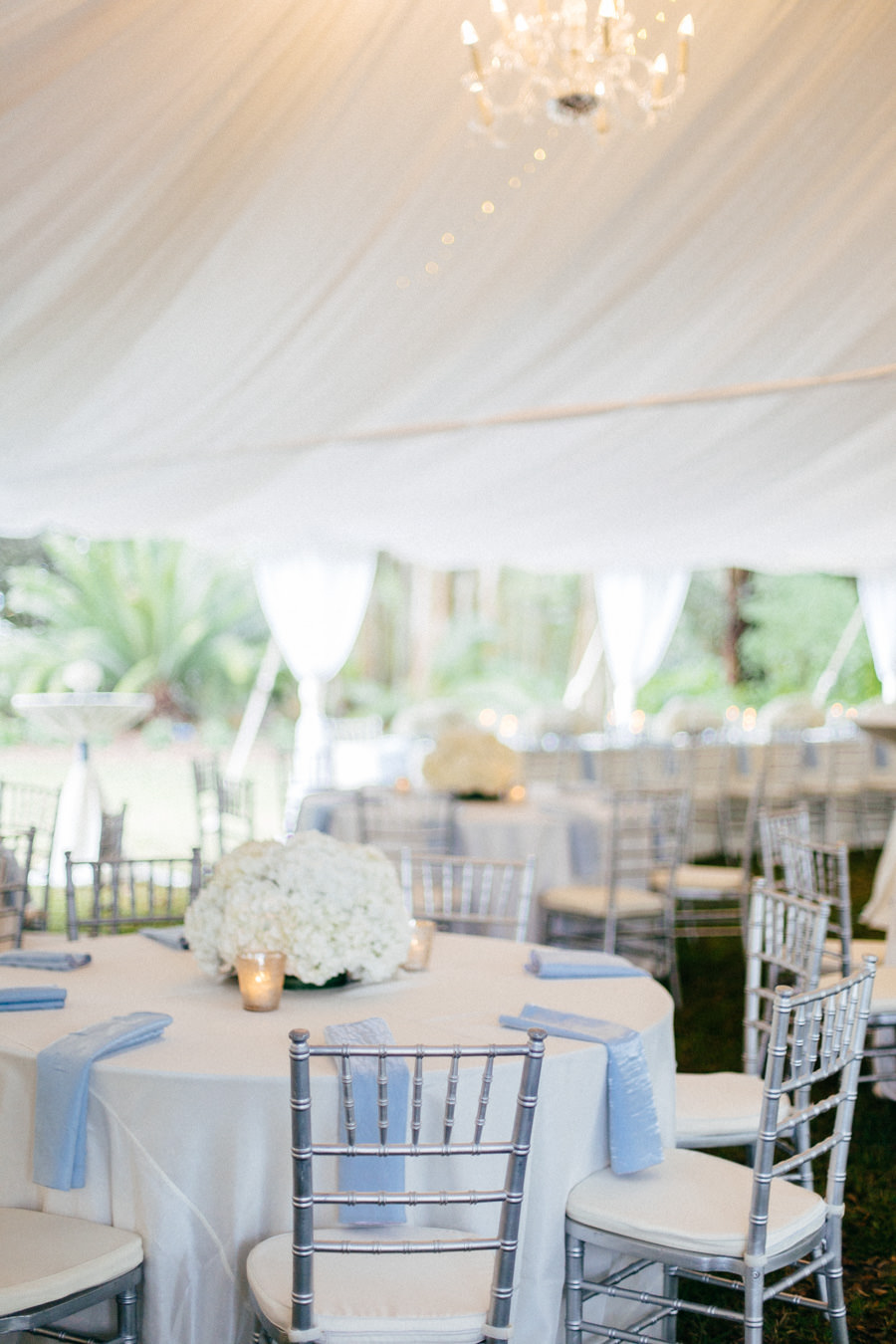 What were your colors?
Ivories, steel grey and ice blue.
What was your theme?
Elegant. This was achieved with the use of ice blue crushed romance linens and an abundance of white hydrangea and candles throughout the reception. The head table was done with a feasting table and the guests dined at round tables, which was a lovely change and really looked great! The reception took place outside, under a white tent with draping that made everything look like a fairytale.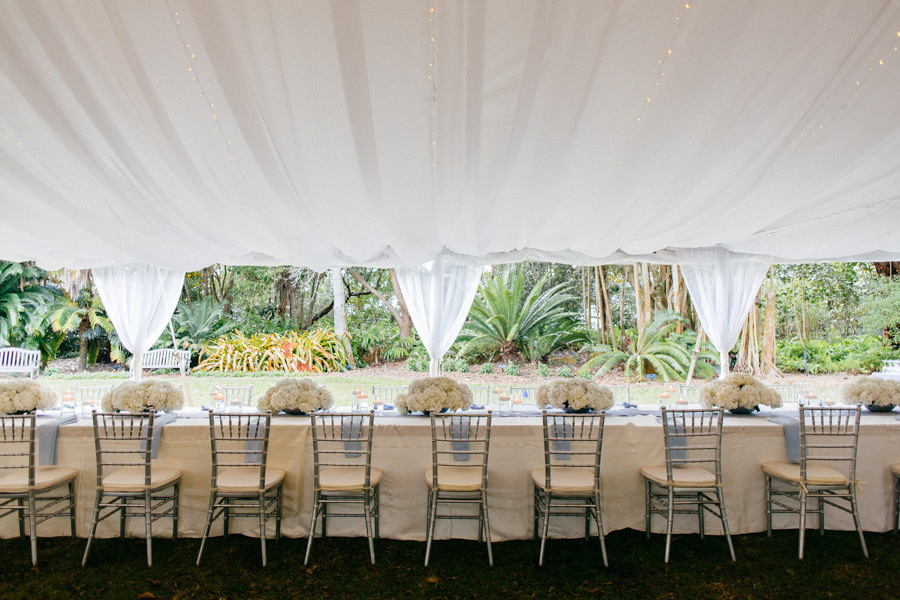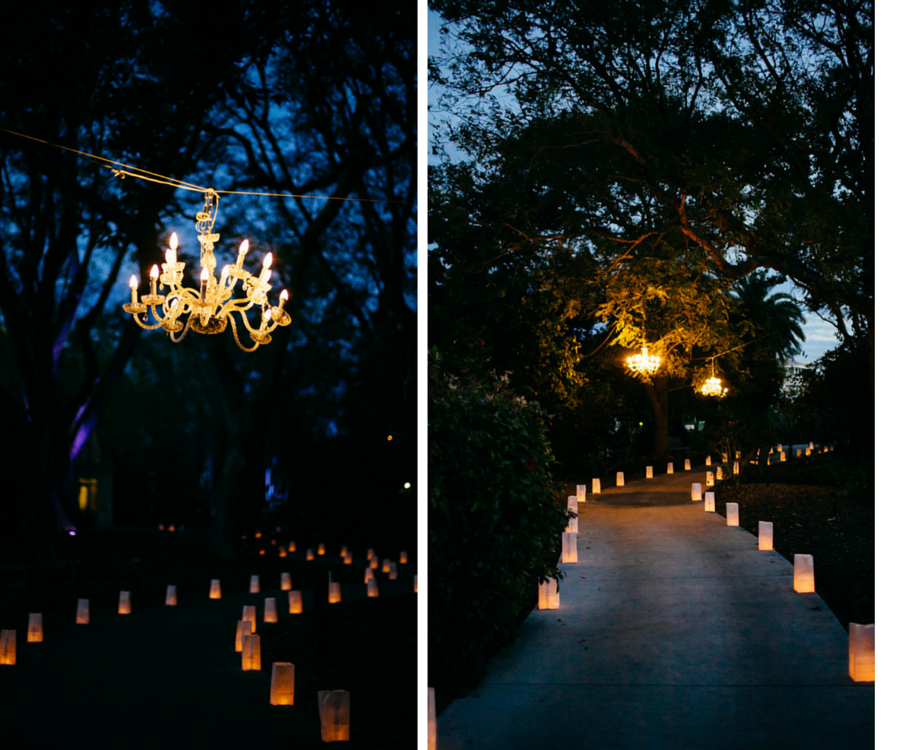 Ceremony Venue: St. Martha's Catholic Church
Reception Venue: Marie Selby Gardens
Photographer: Tiffani Jones Photography
Planner: Jennifer Matteo Event Planning
Florist: Bee Ridge Florist
Caterer: Harry's Continental Kitchen
Rentals: All Event Rental
Cake: Cakes by Ron
Live Music: Annalise Emerick
DJ: DeLair Entertainment
Transportation: SRQ Services
Wedding Dress Shop and Designer: Malindy Elene Couture for the Bride – Augusta Jones
Hair & Makeup: Nuovo Salon