Modern, Surprise Wedding Proposal in Downtown Tampa – The Vault
Imagine receiving a gorgeous white dress and invitation to meet the love of your life, that's the inspiration behind this surprise proposal in downtown Tampa.
"I thought this may be an amazing way to be proposed to," Tampa wedding planner Jennifer Rilley of Oh Hello Events shared. "Arriving to a petite, well styled tablescape and your boyfriend in a suit…I mean, you gotta say yes!"
With help from Catherine Ann Photography, the duo captured all of the glitter, hearts and love of this Valentine's Day themed styled shoot at the unique downtown Tampa wedding venue The Vault.
"The Vault was constructed in 1923 and showcases an authentic, vintage bank vault. It's pretty incredible," Jennifer explained. "While it satisfied Catherine Ann's love of history, it paired perfectly with my modern aesthetic. The white walls, patterned glass details and outdoor pocket park were my favorite elements."
If you look closely, you'll notice a collection of poems by Pablo Neruda with a pink and gold cover, which inspired Oh Hello Events' color choices, Kate Spade's use of red and pink combined with black and white stripes, the blush pink gown from The White Magnolia and the clean white backdrop of The Vault were additional influences.
"I'm so grateful to the whole team that made this shoot happen. They invested their time and talent, and it was so obvious when viewing the final images," Jennifer gushed.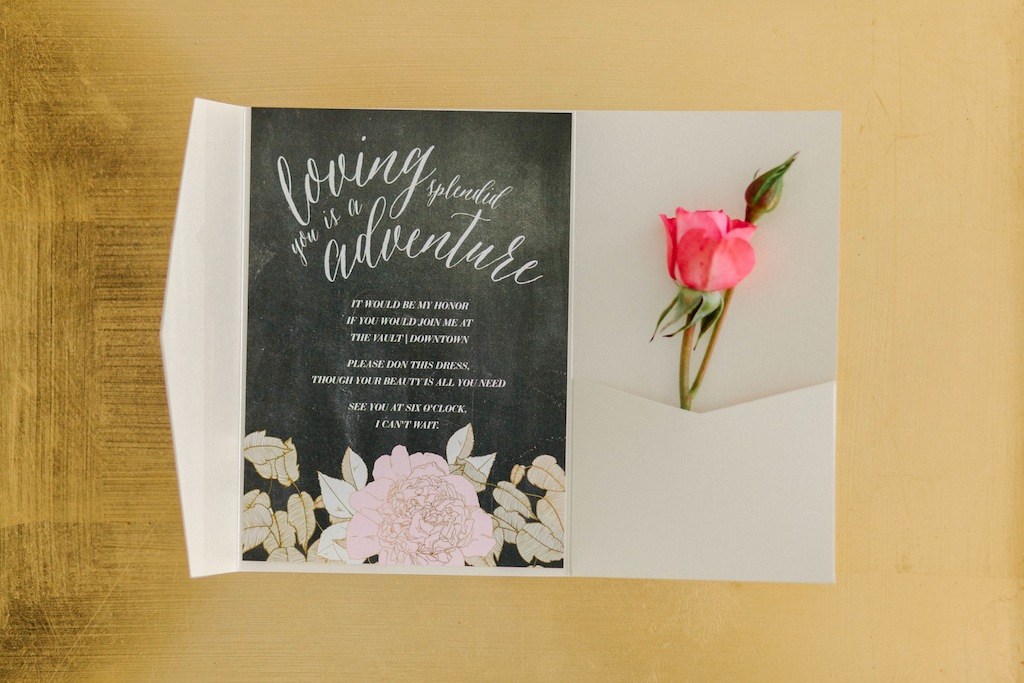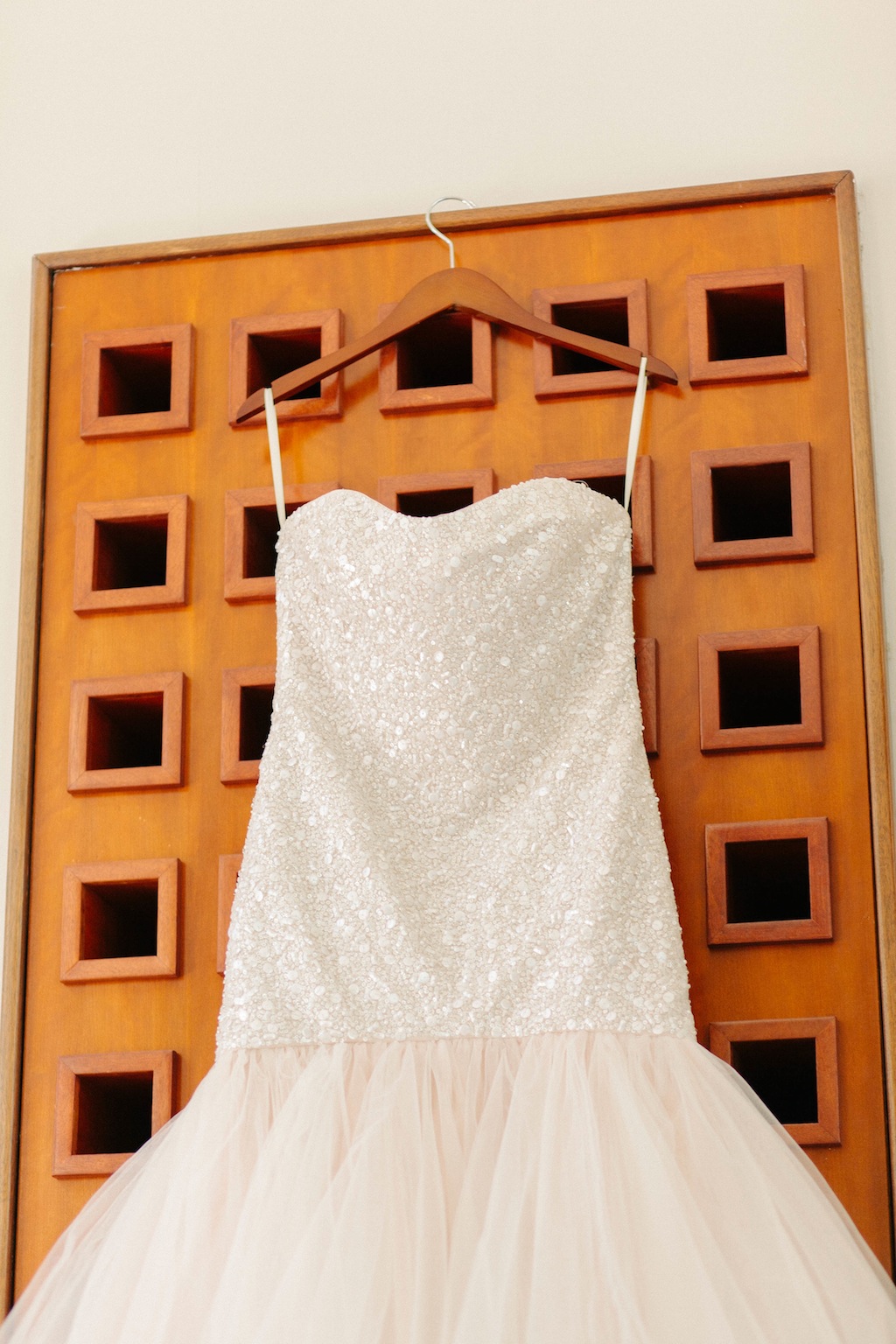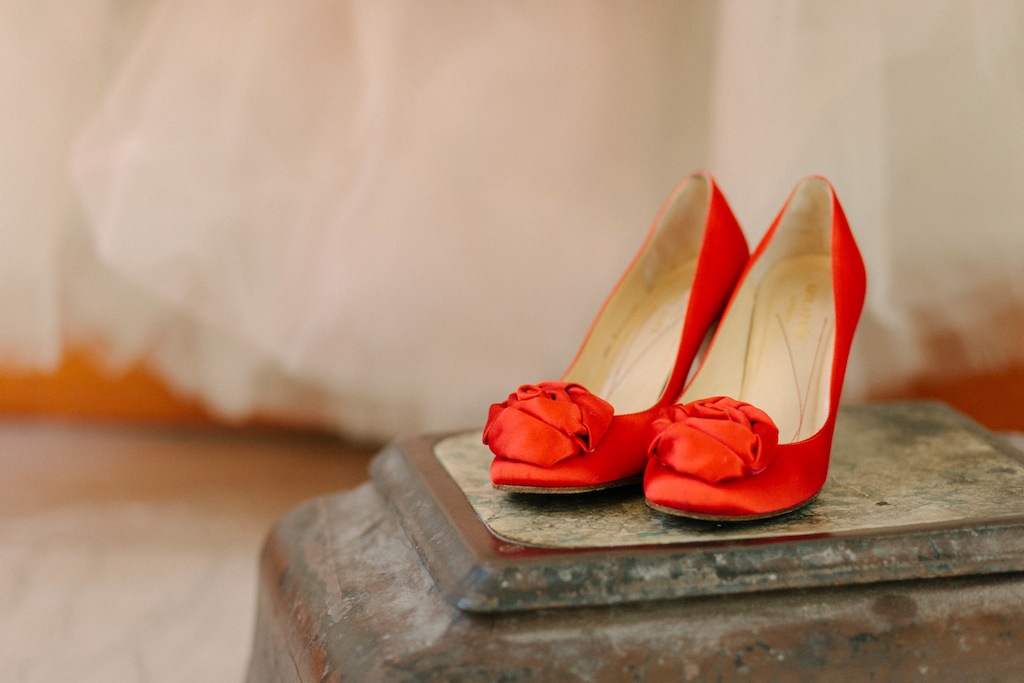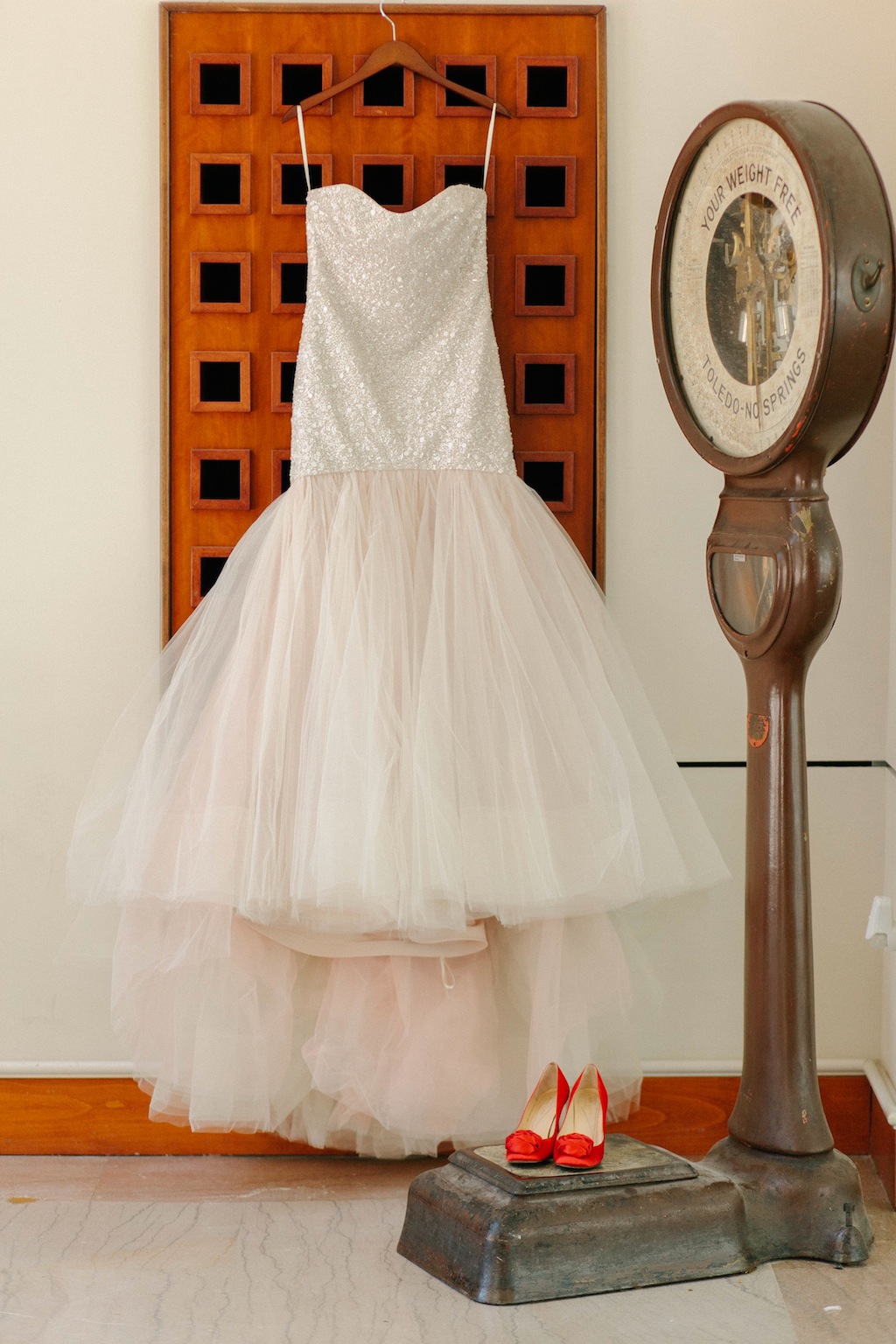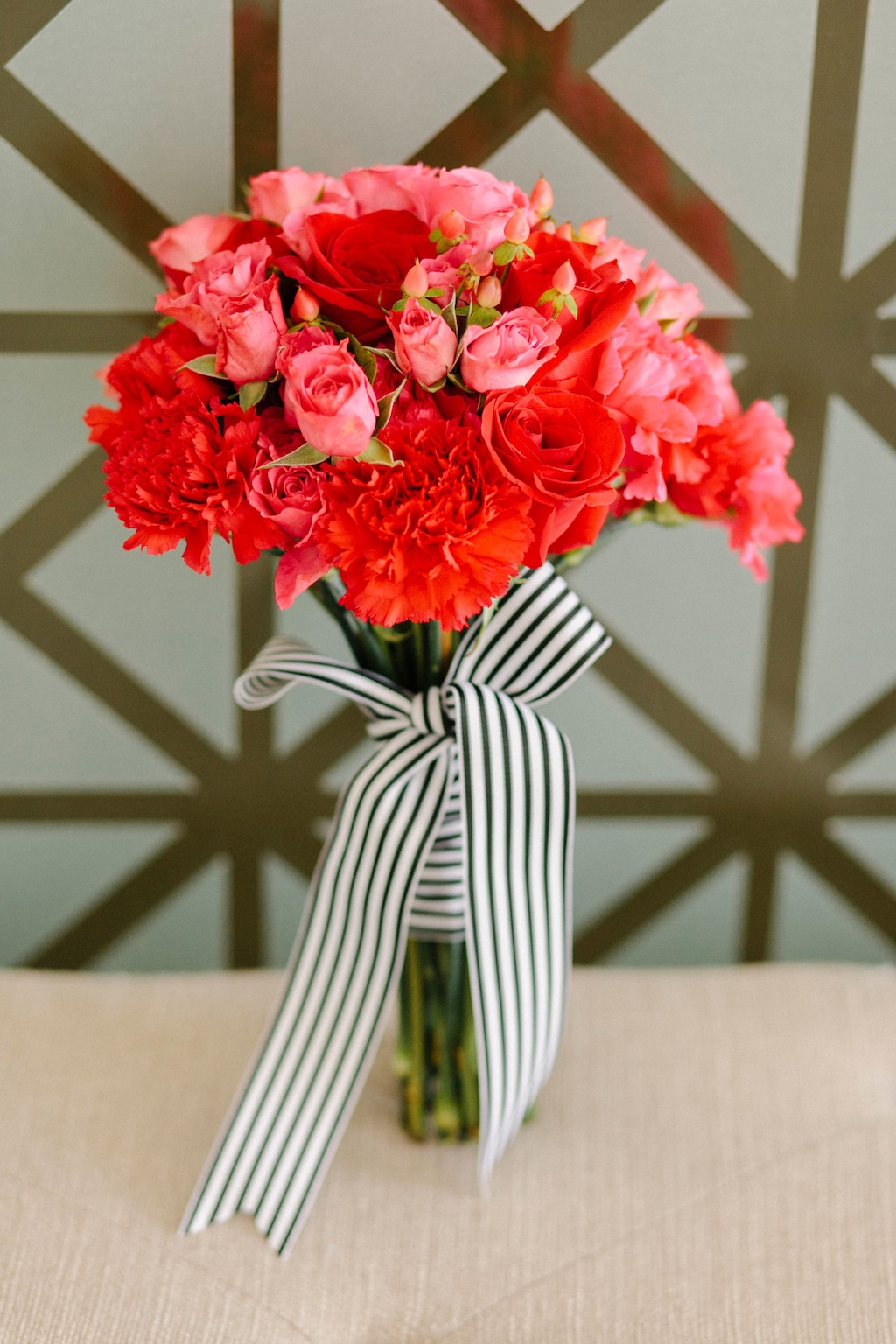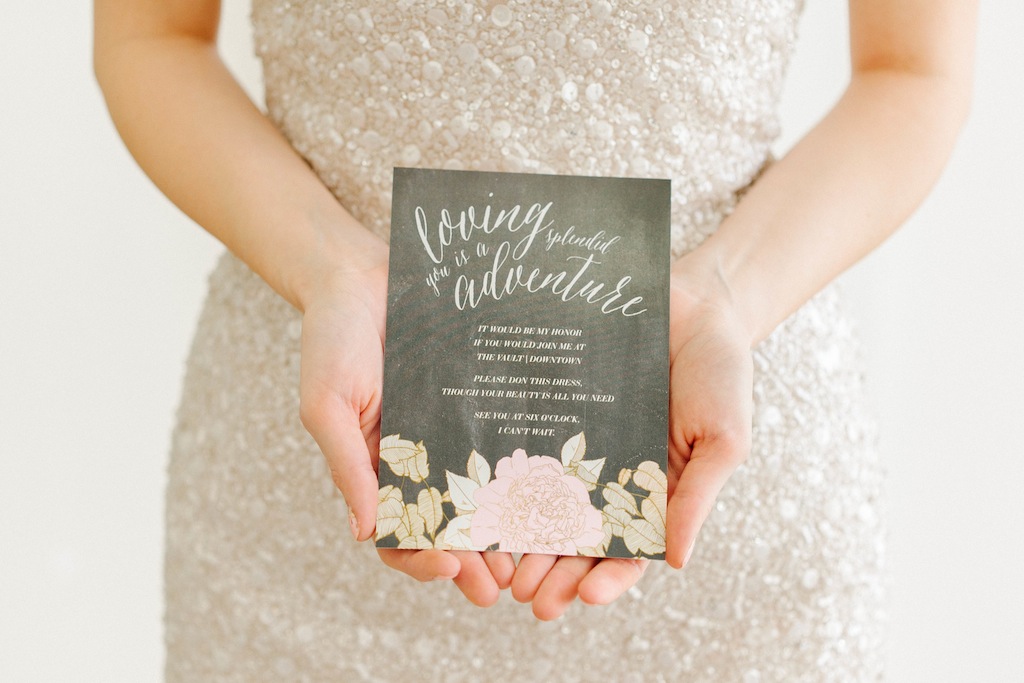 "Citrus Press Co was so enthusiastic and showed absolute perfectionism in their stationery design." – Designer & Planner Oh Hello Events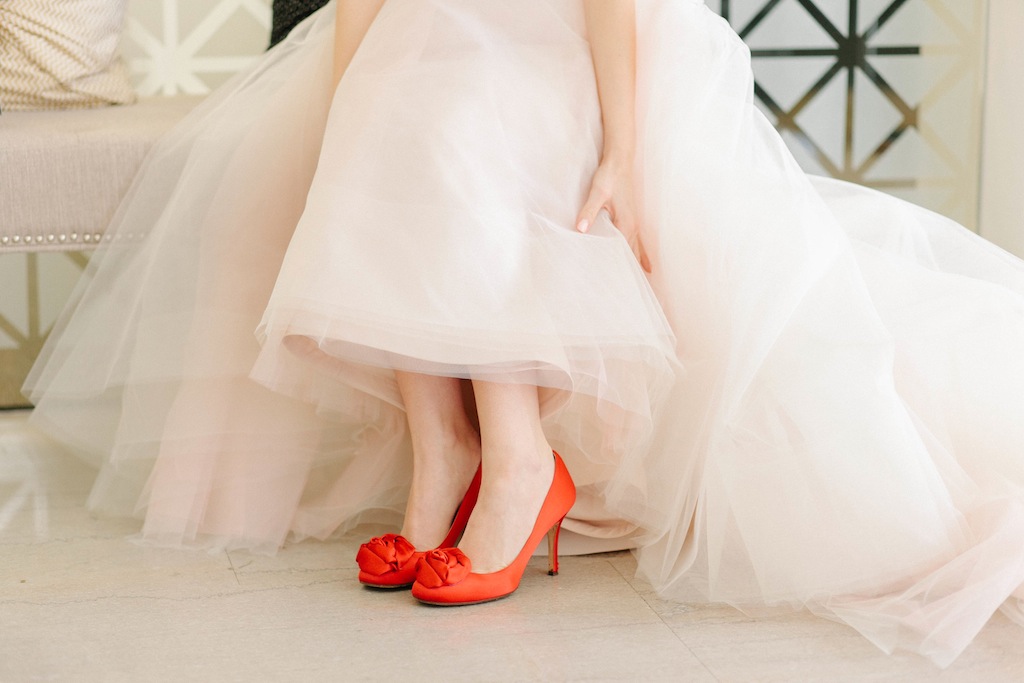 "B.Moore ARTistry suggested details that made our model's hair and makeup so romantic and cohesive with the design, including hand weaving gold thread through her golden blonde locks. It's amazing to watch her do her thing." – Designer & Planner Oh Hello Events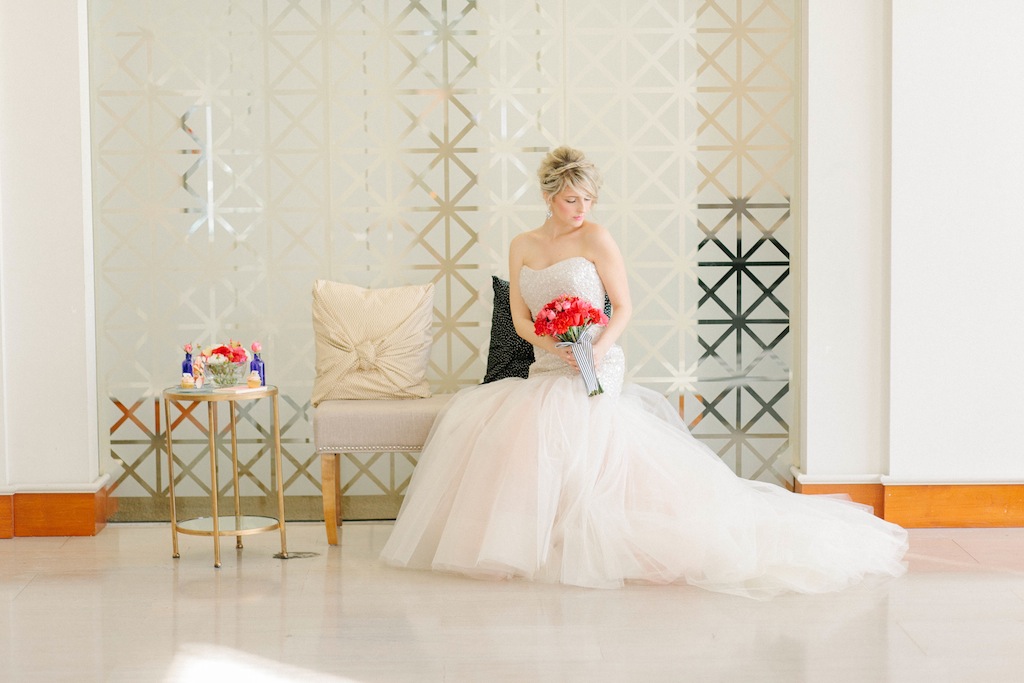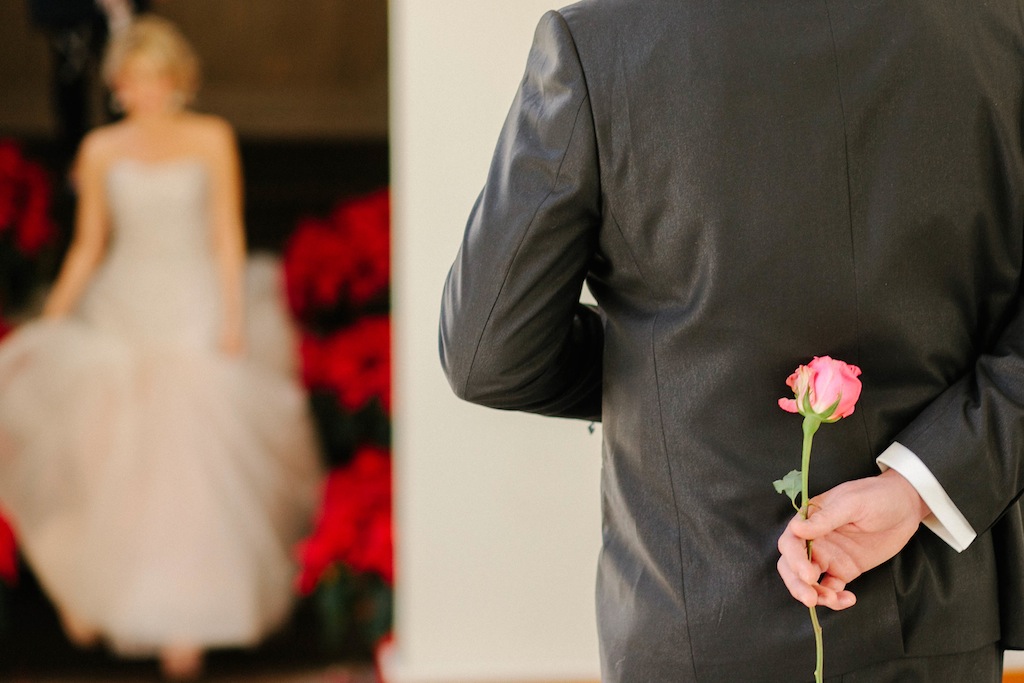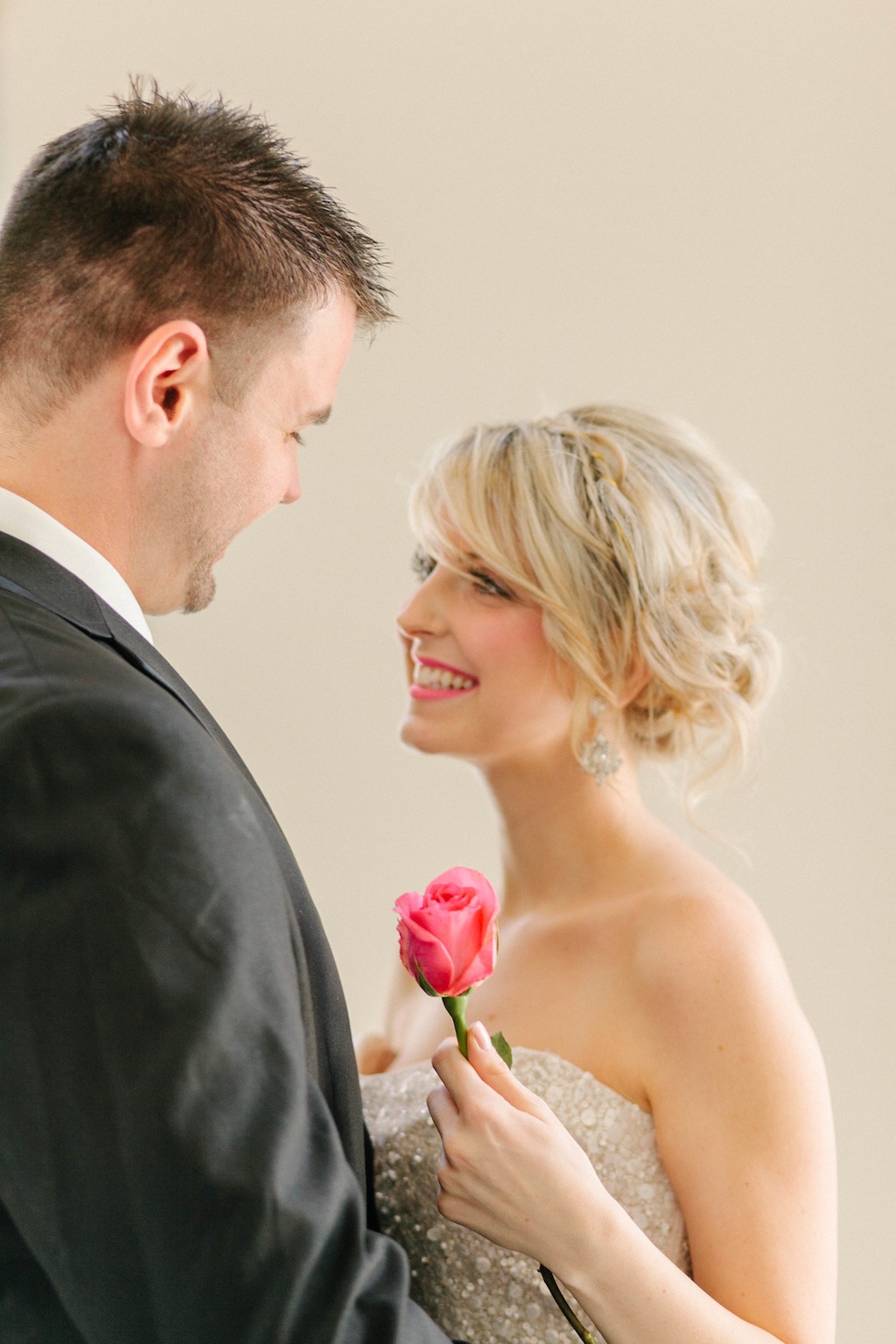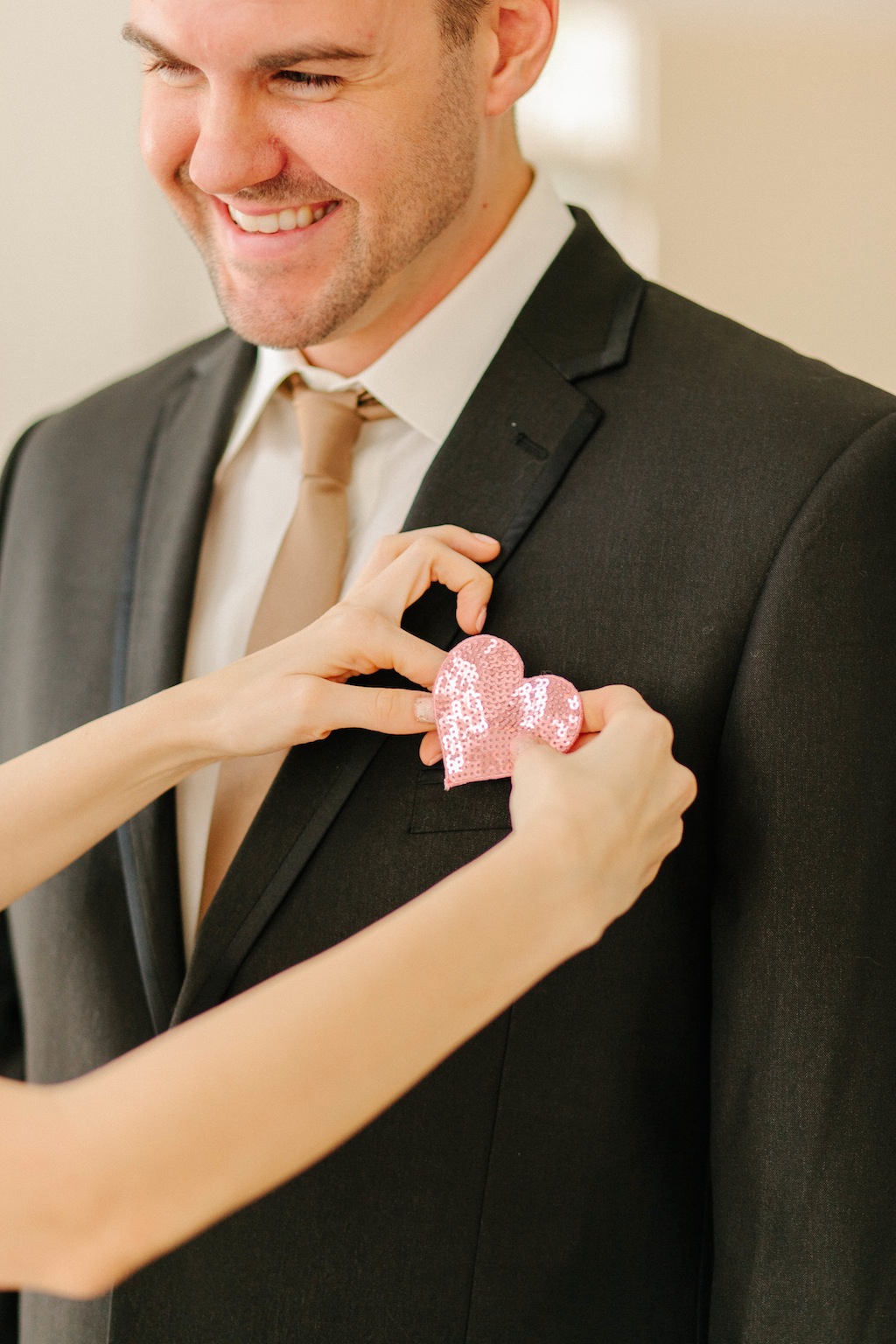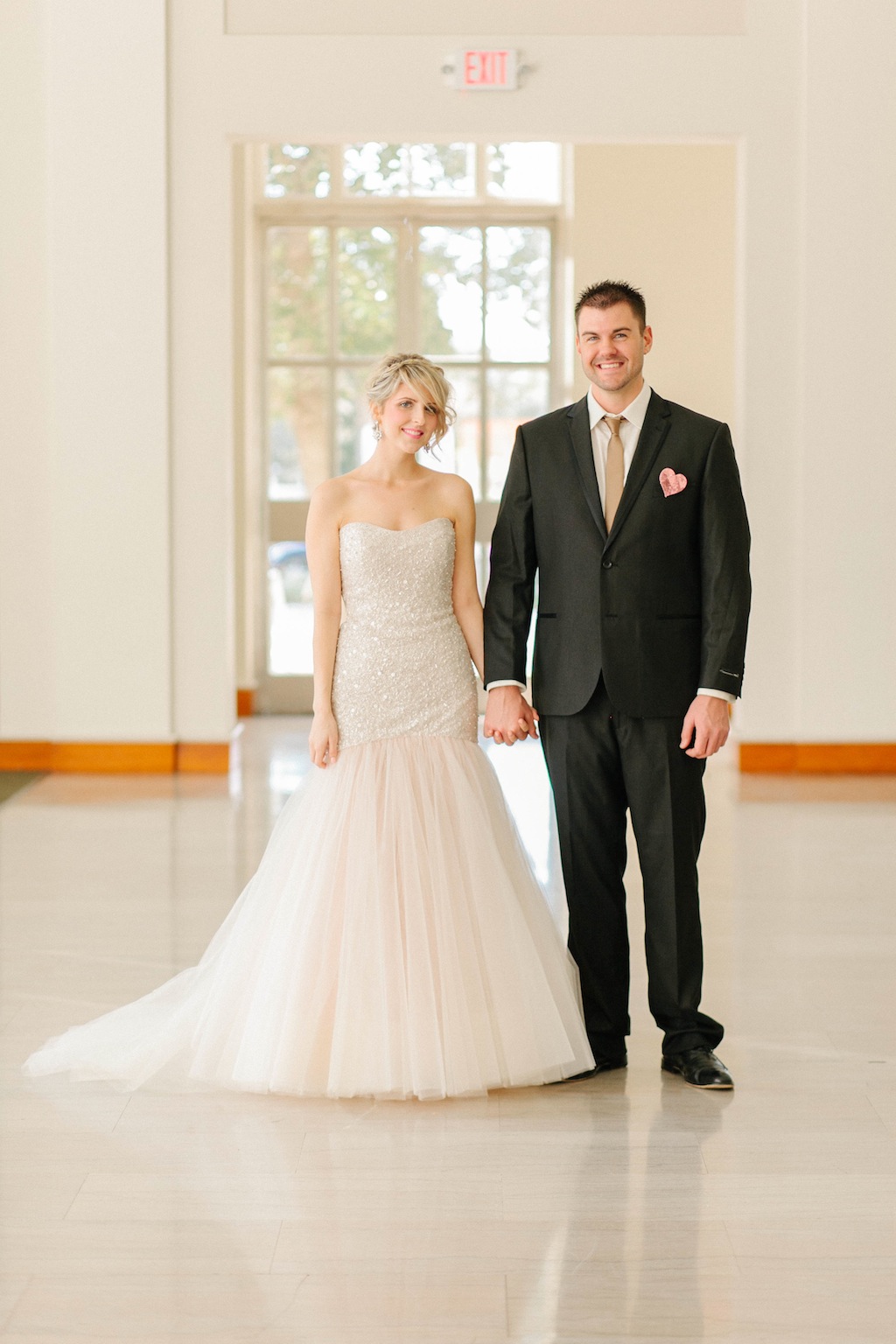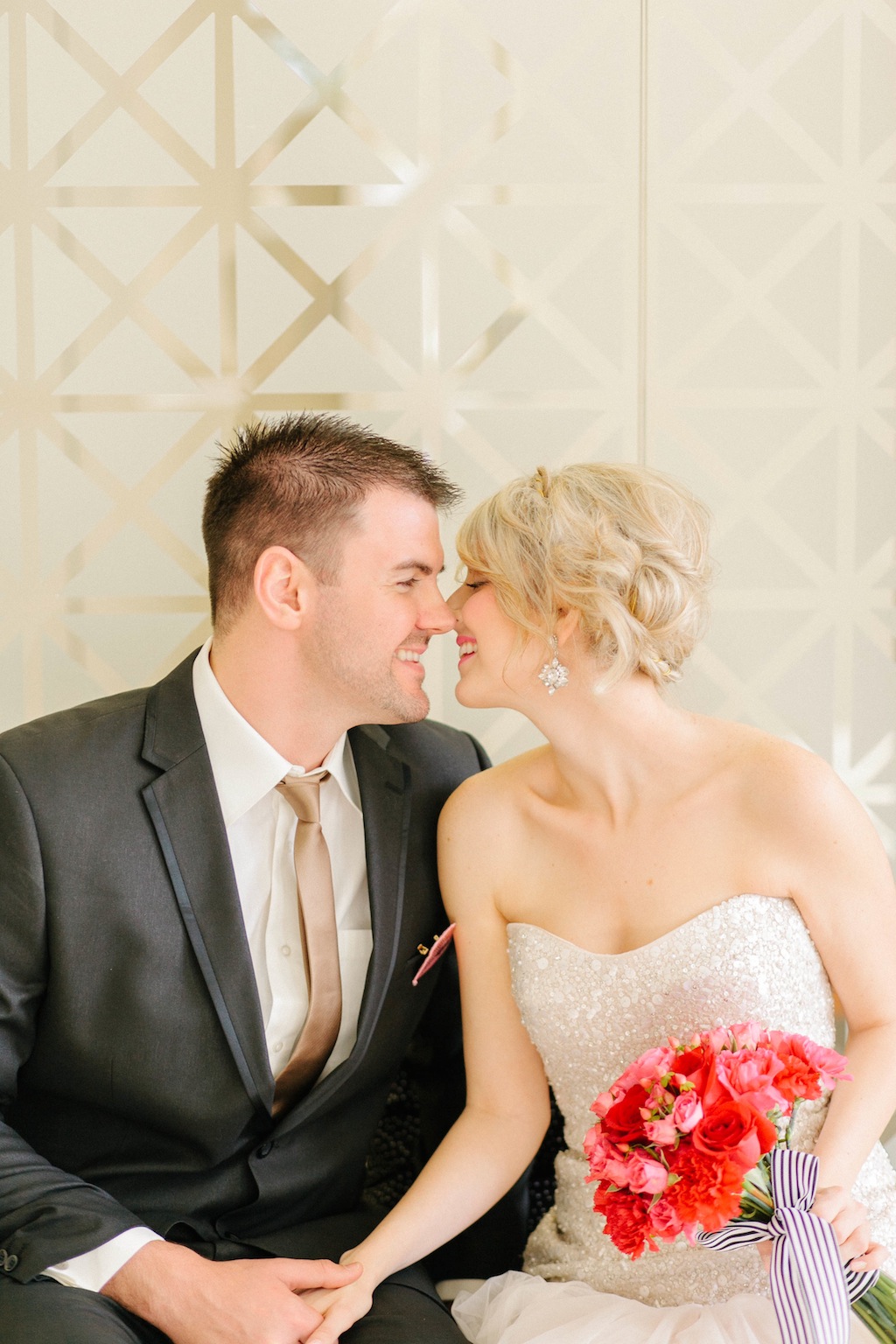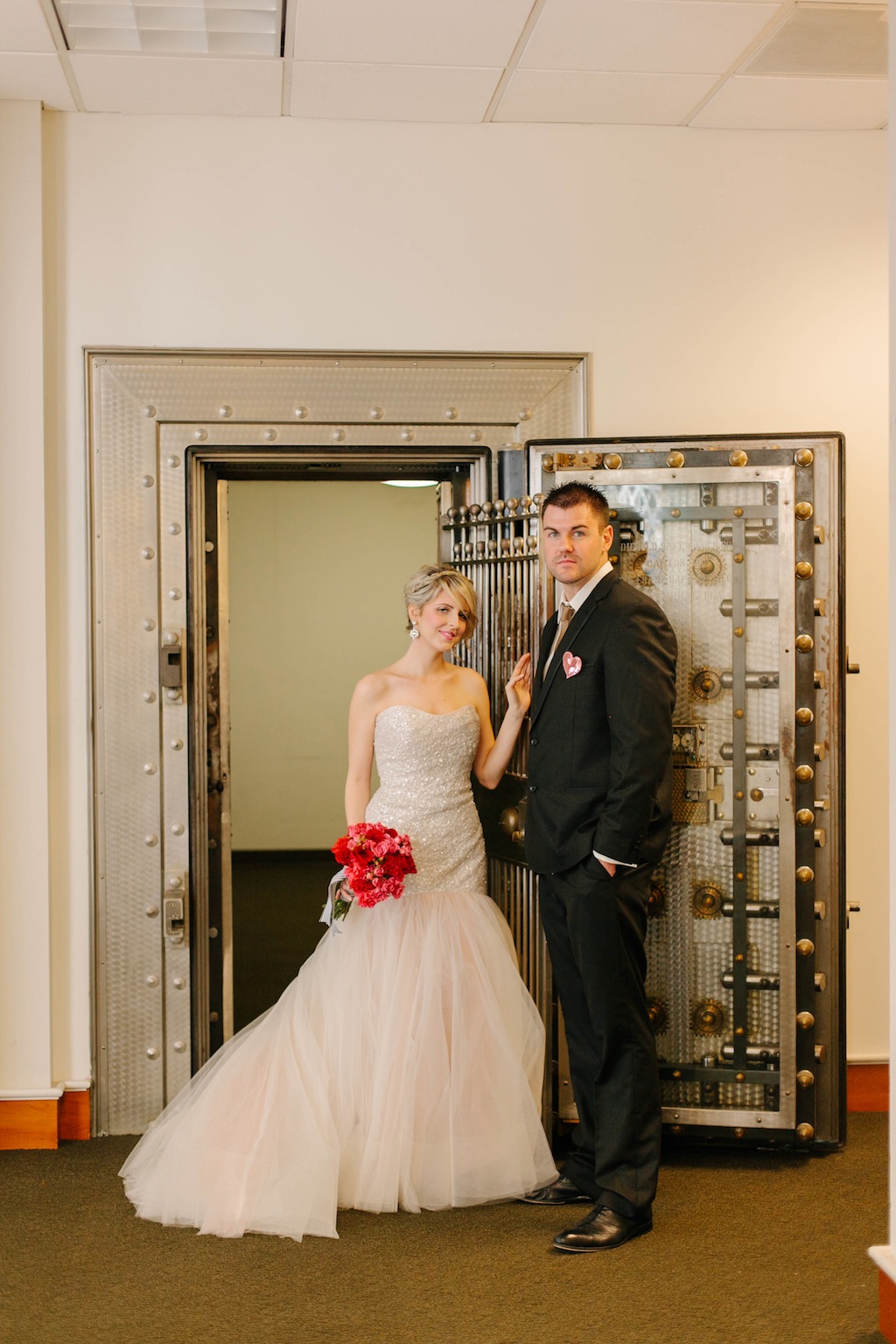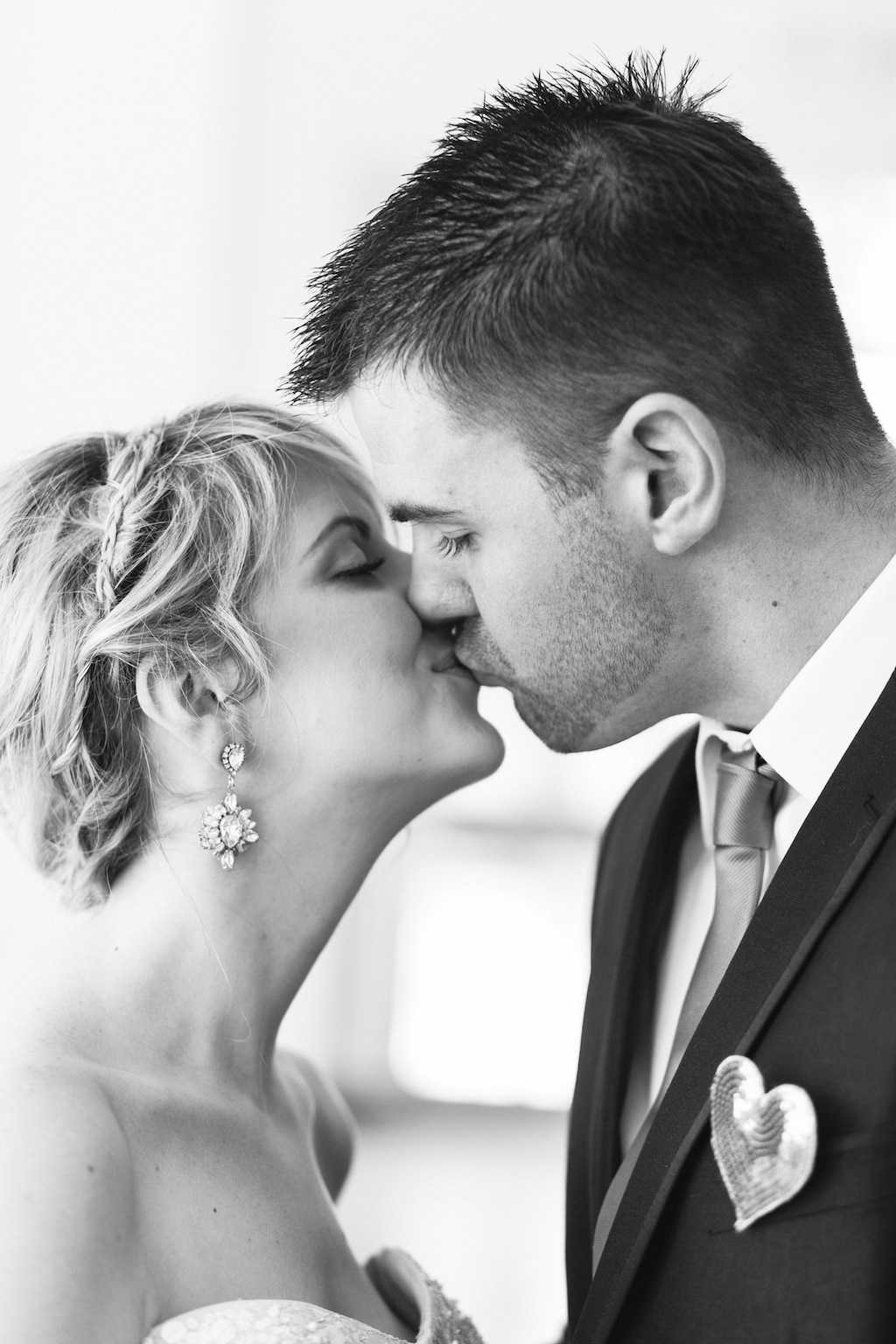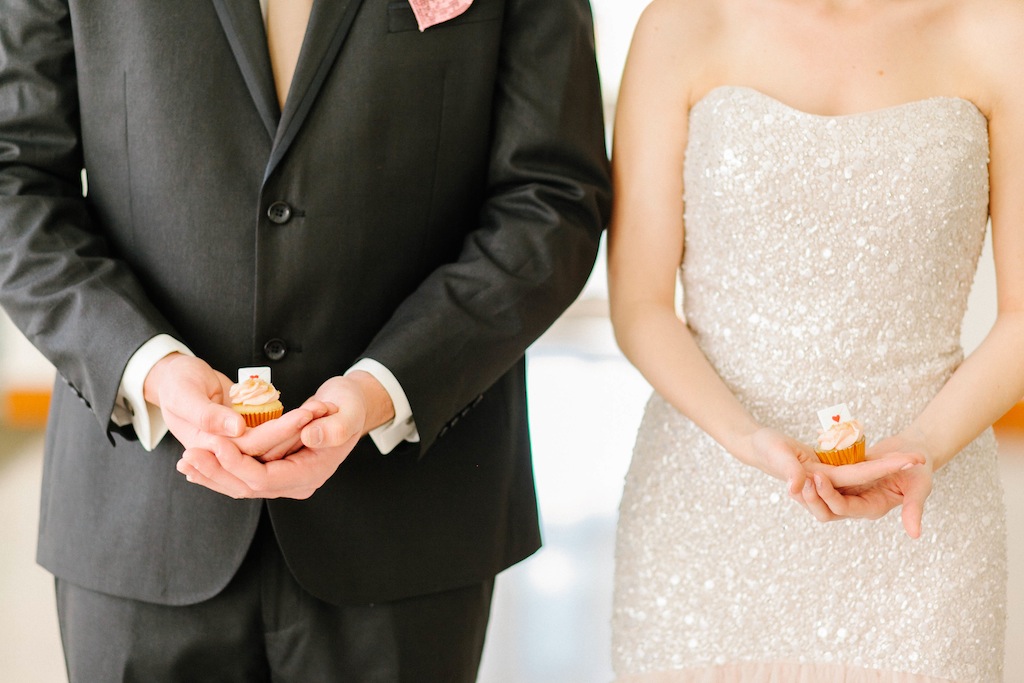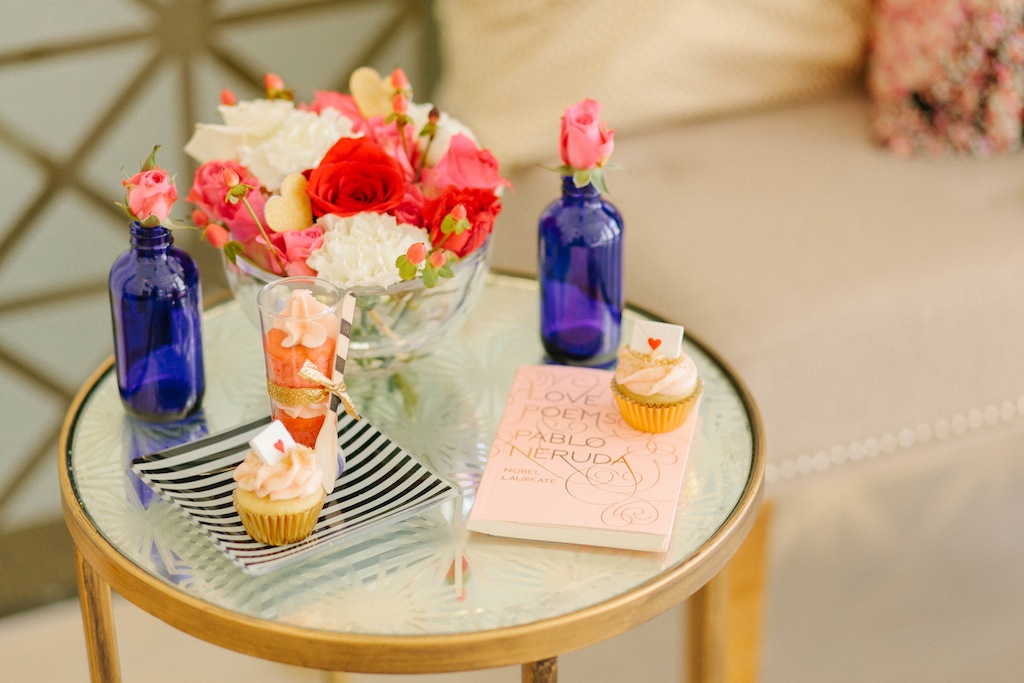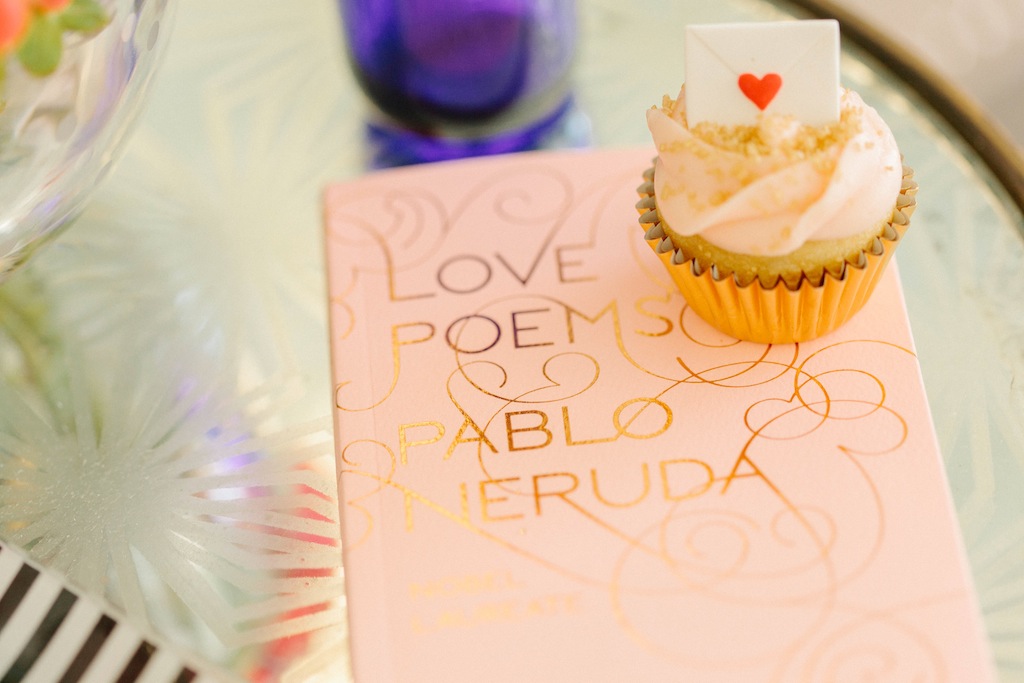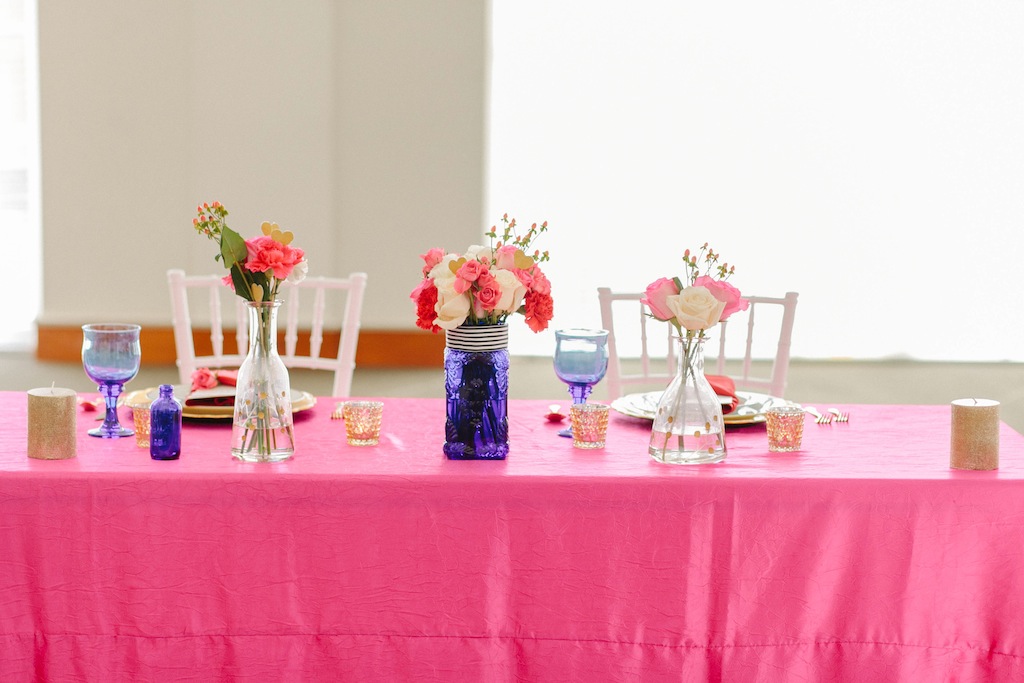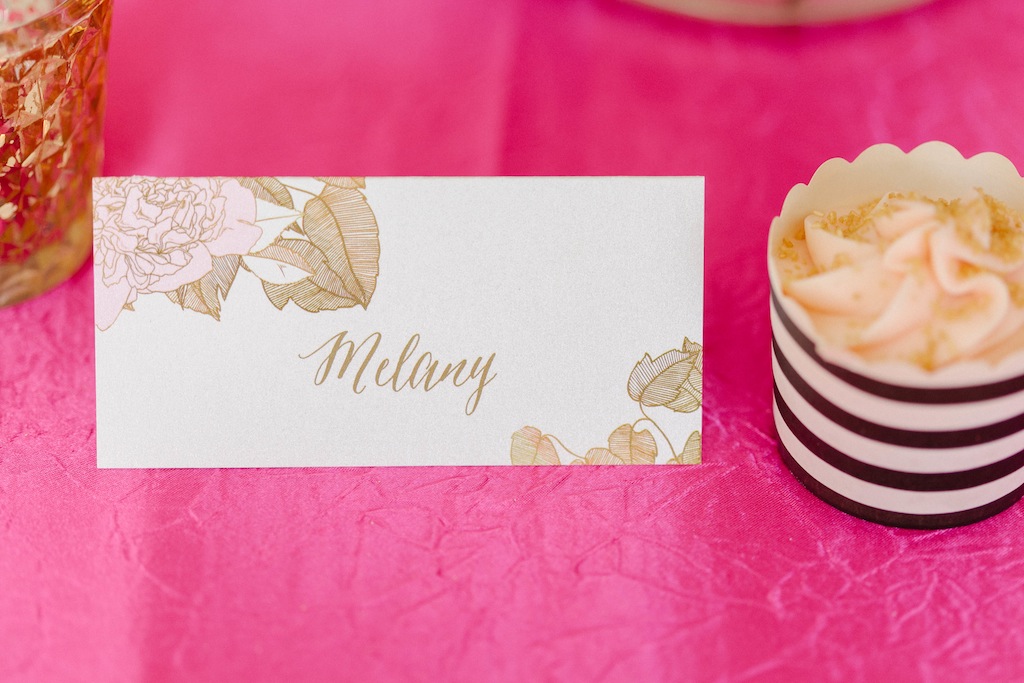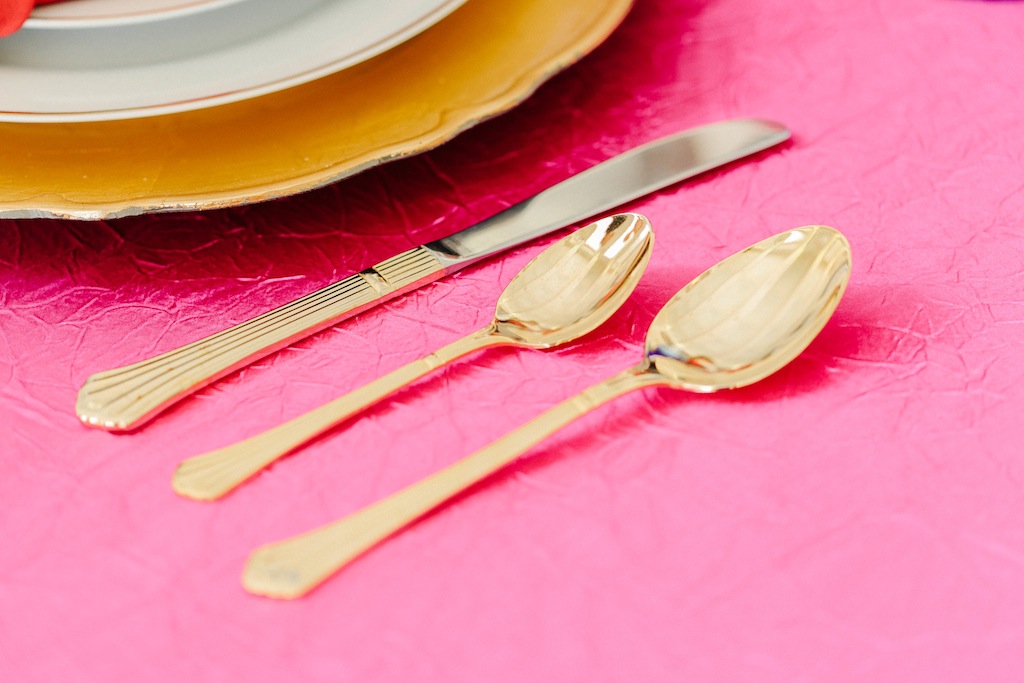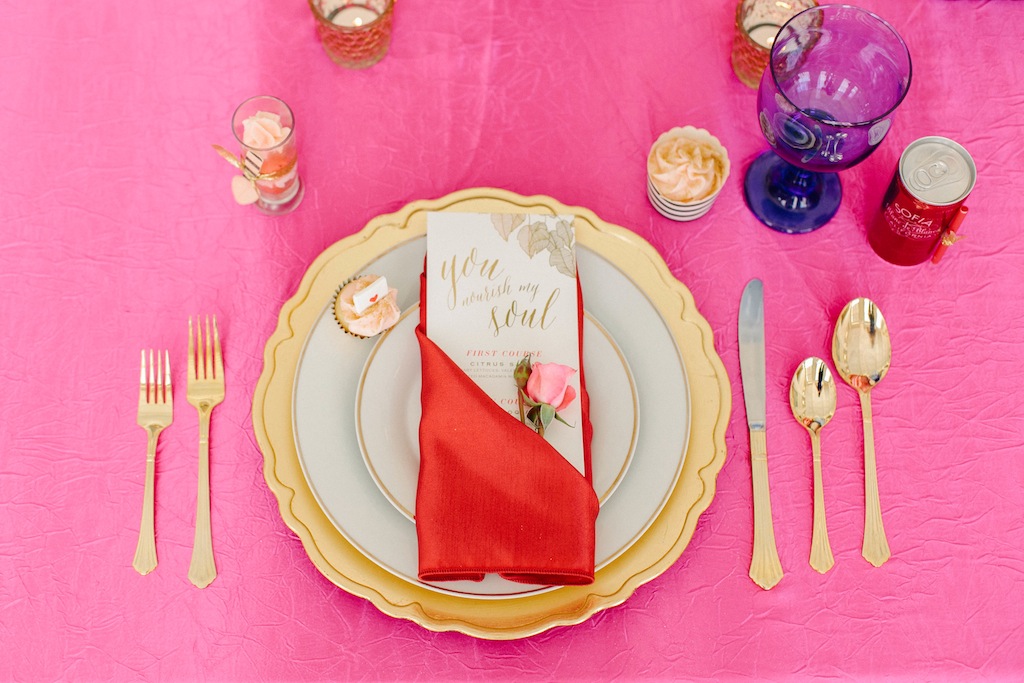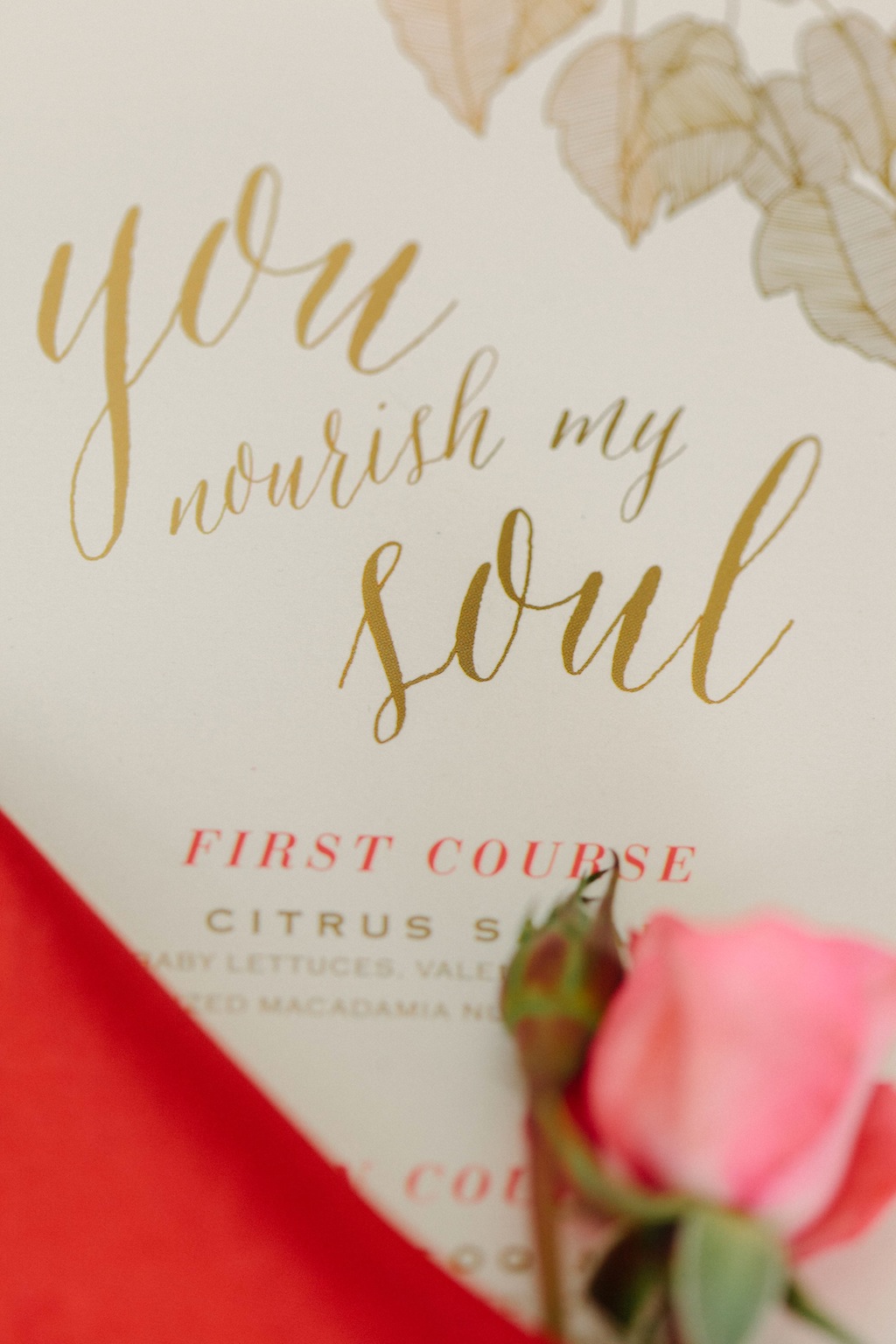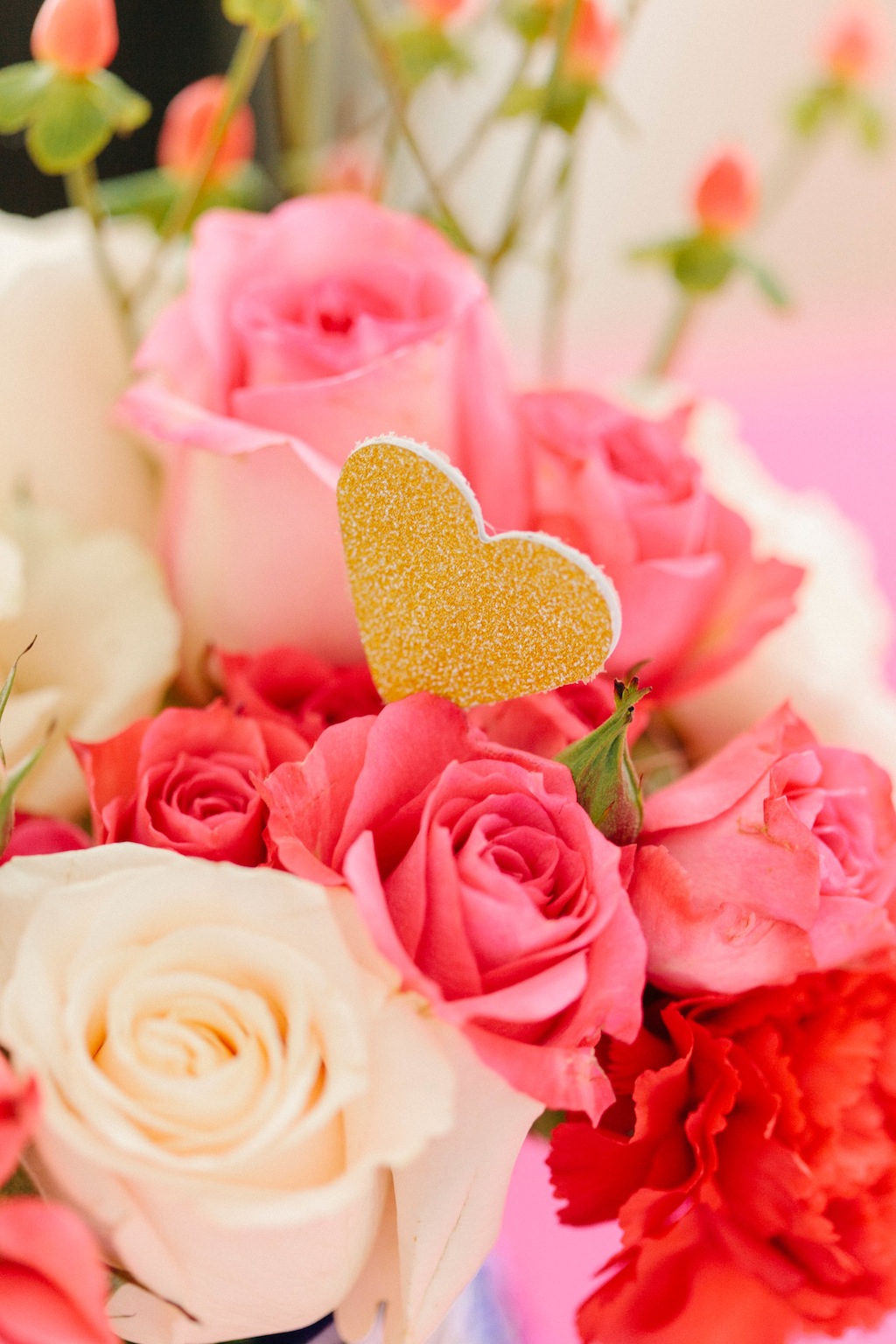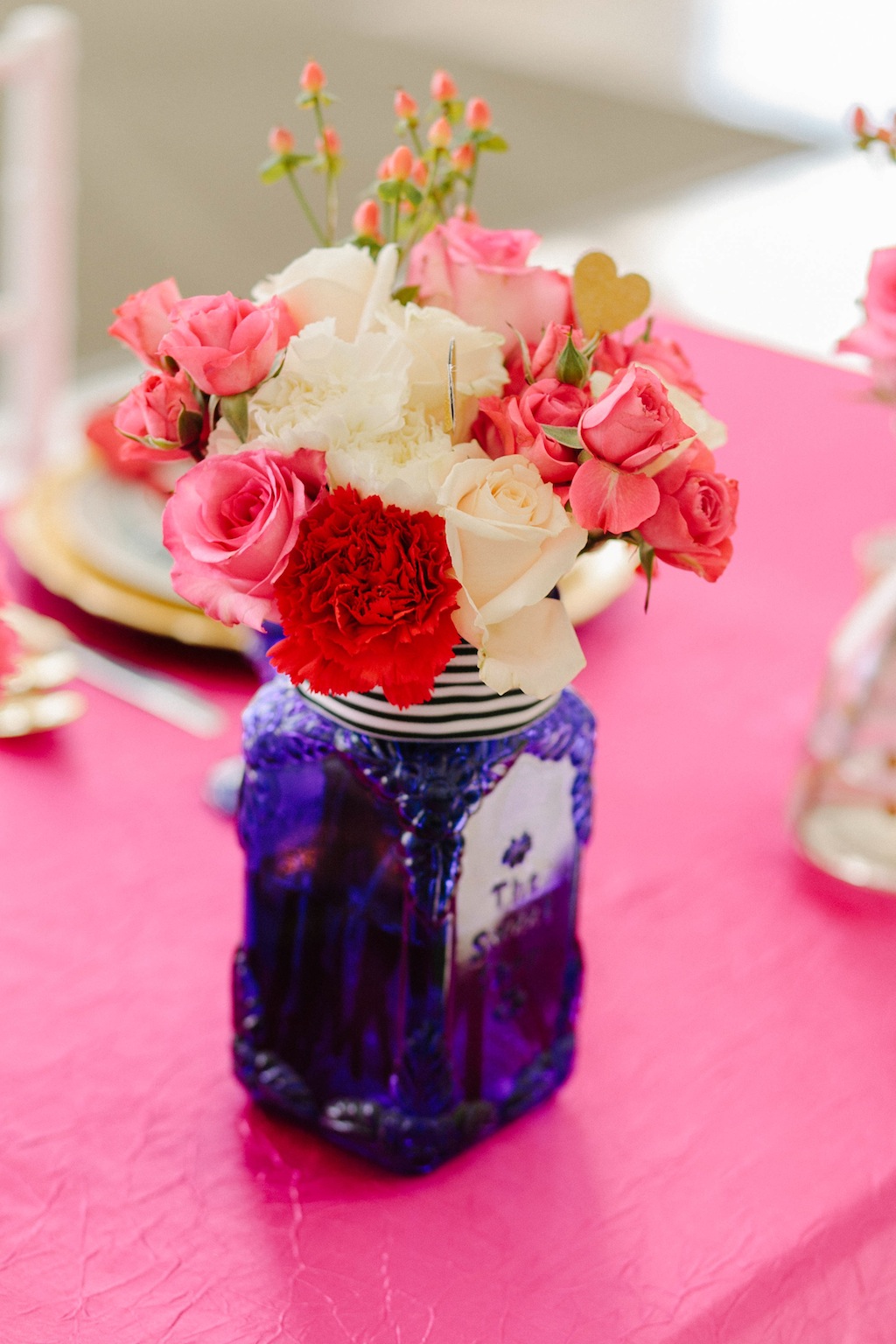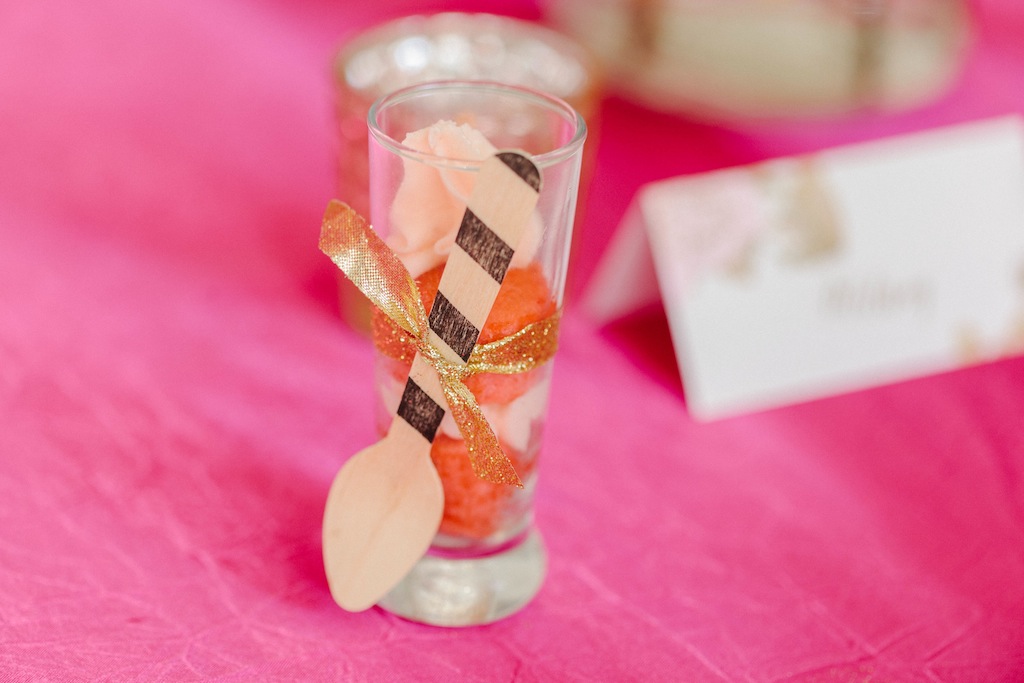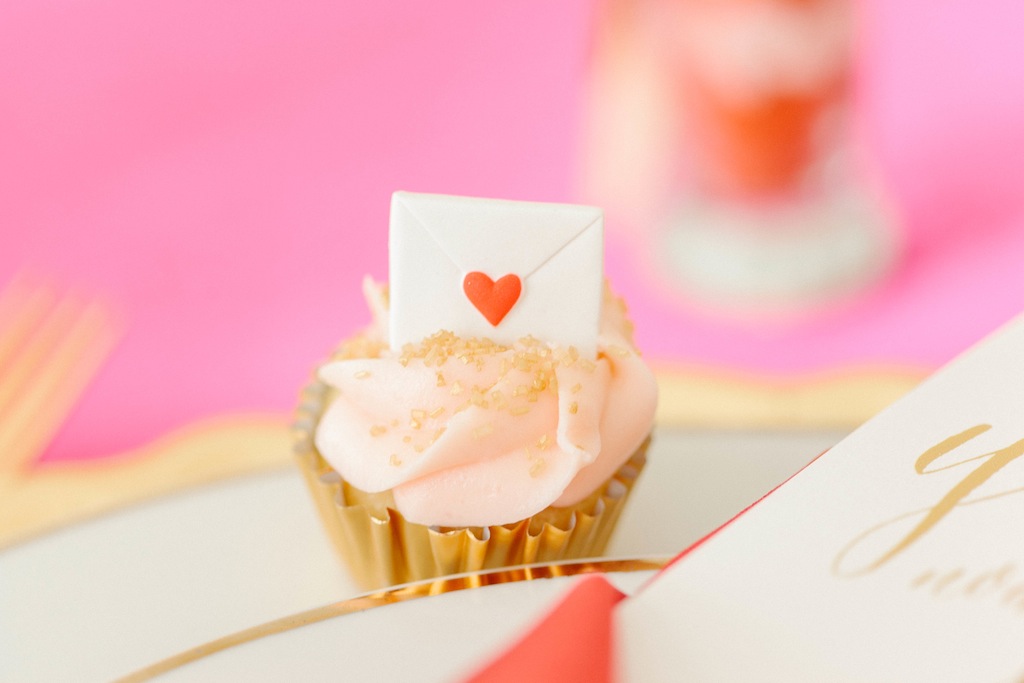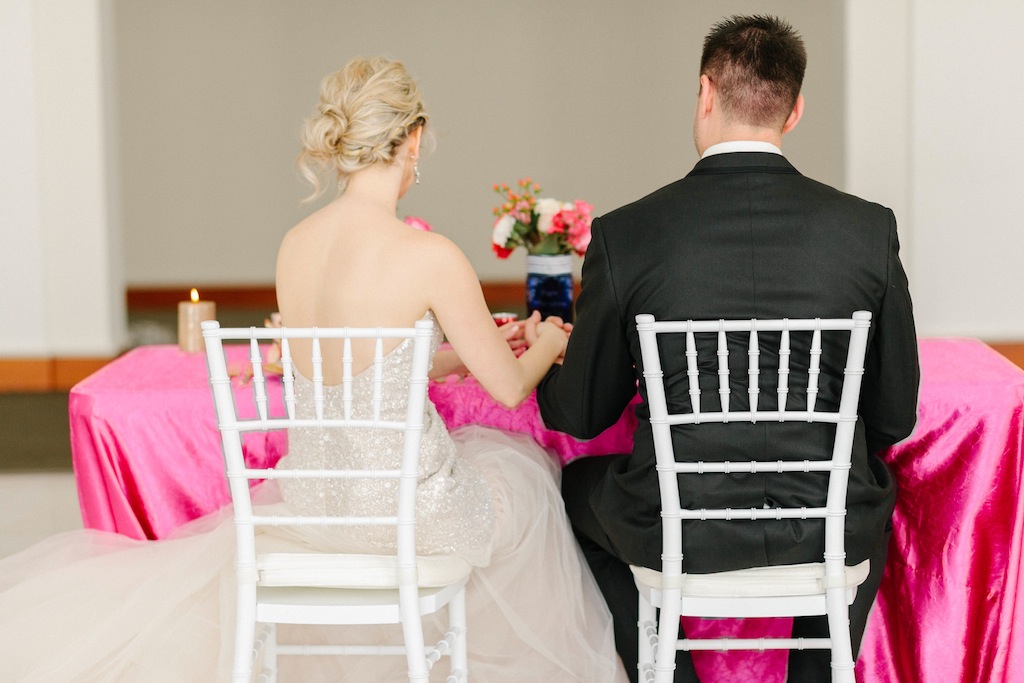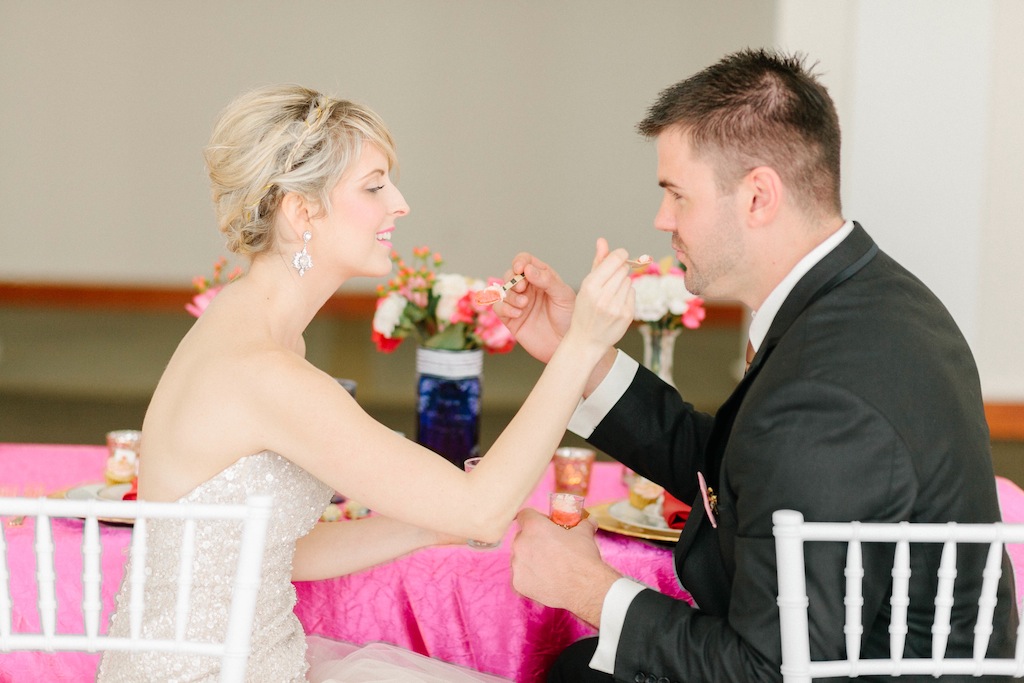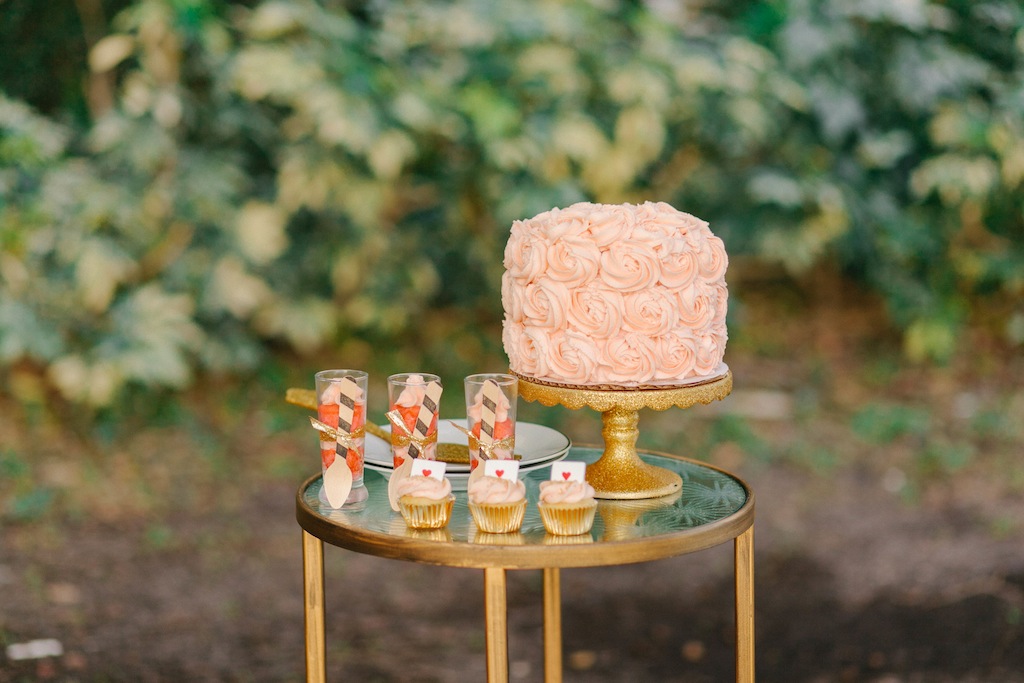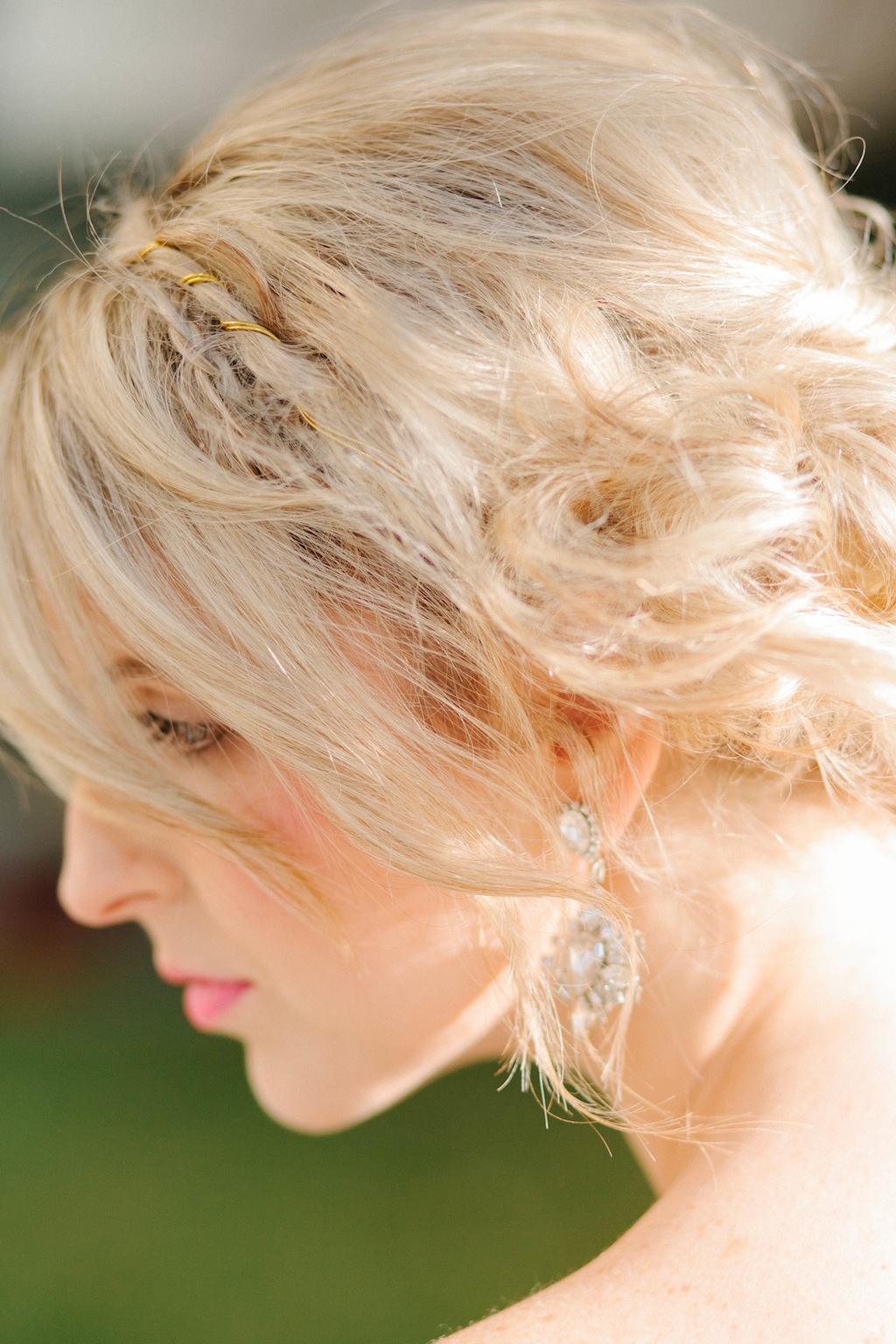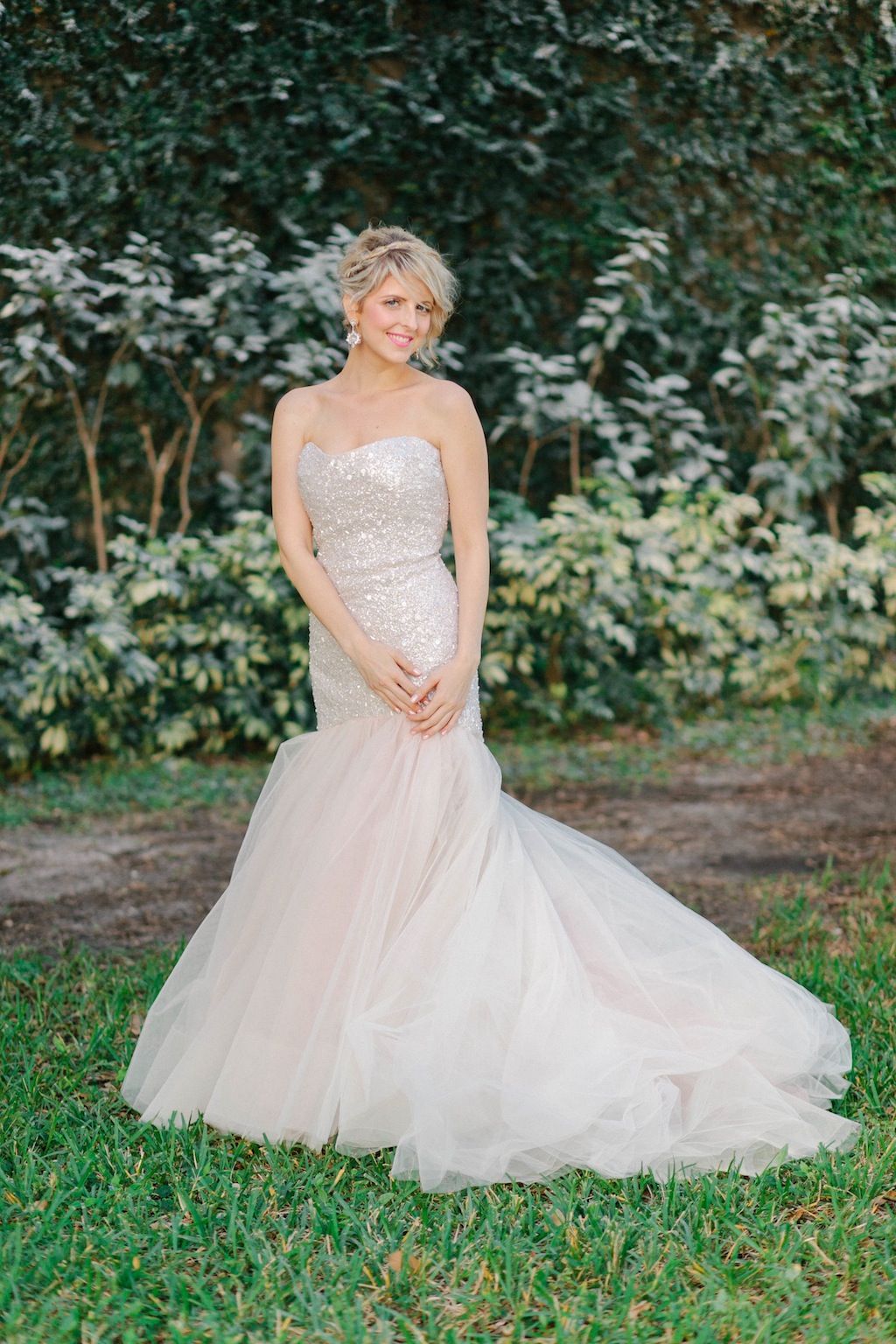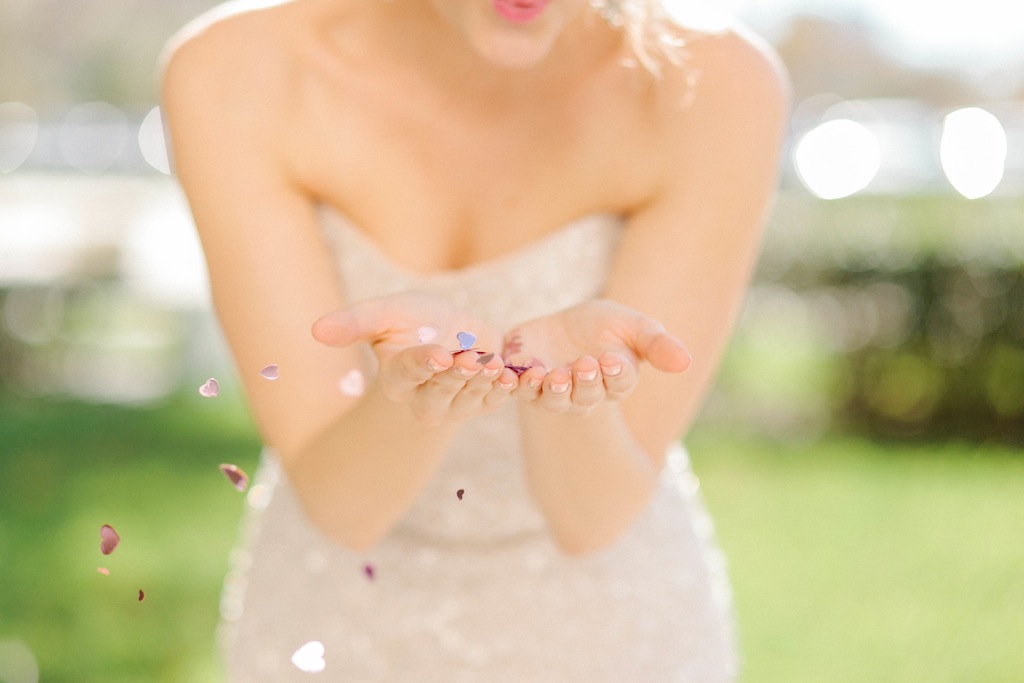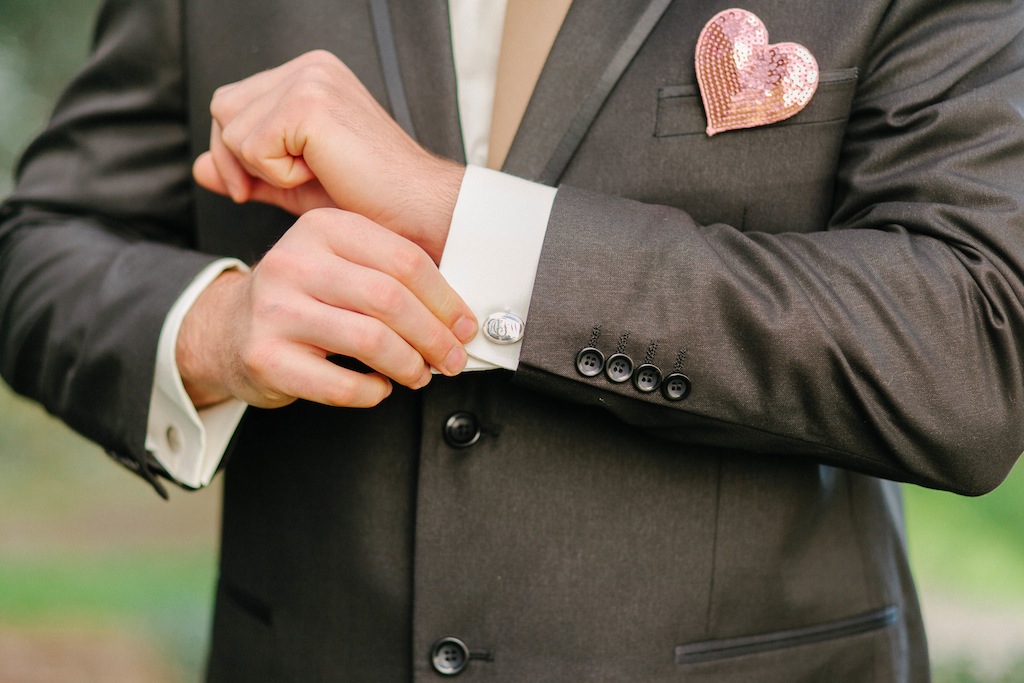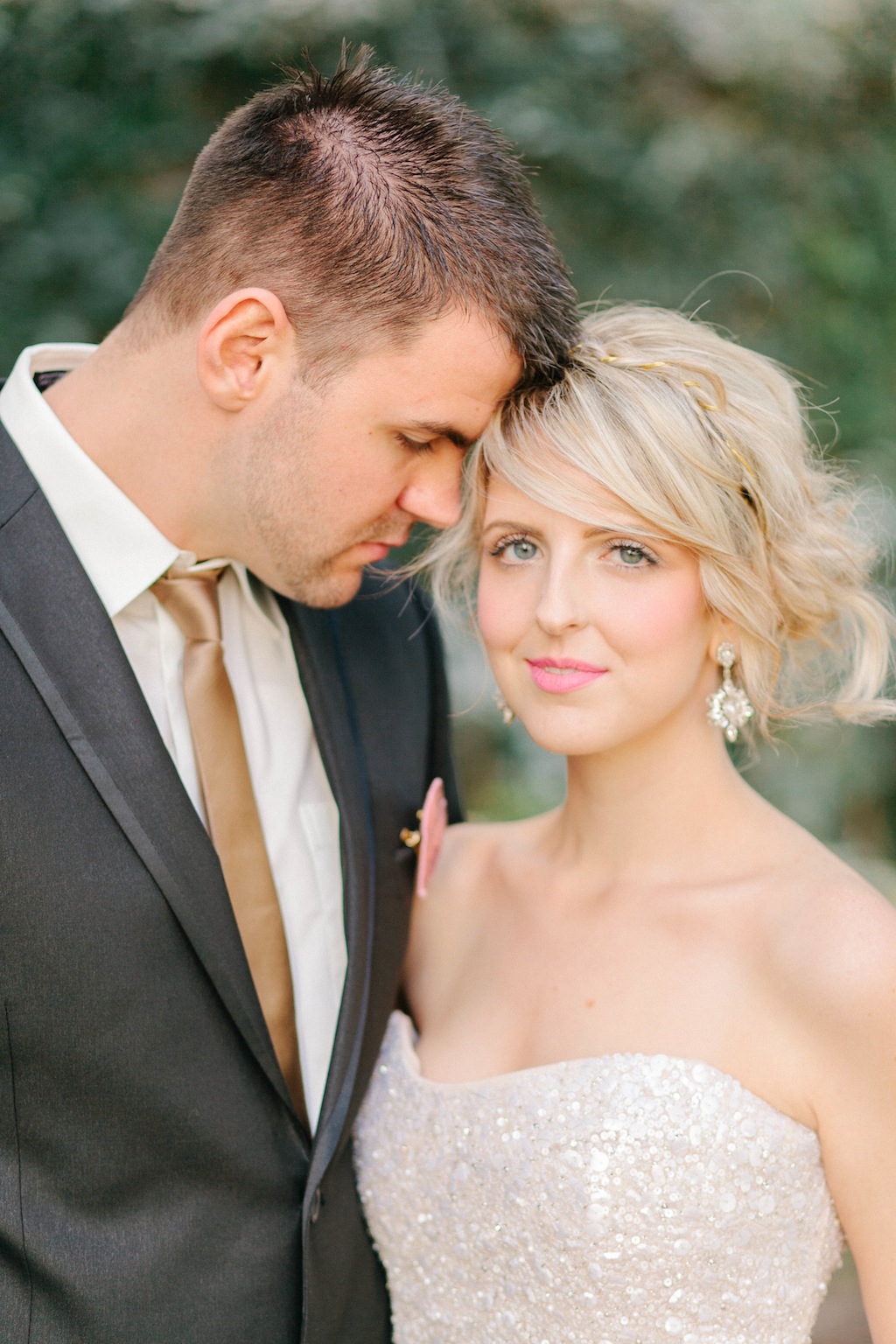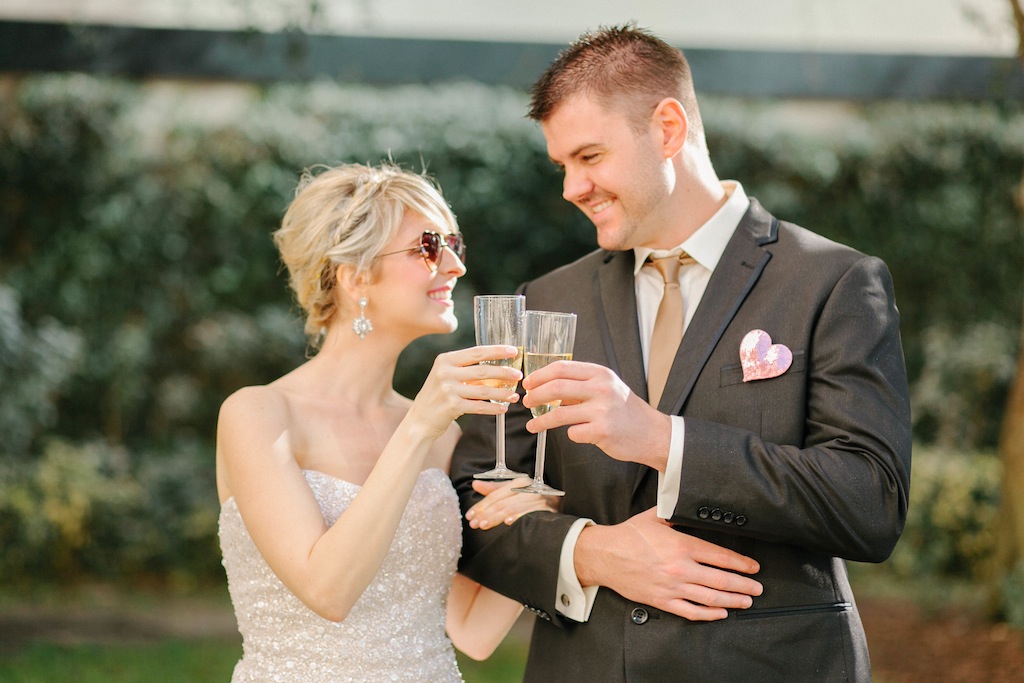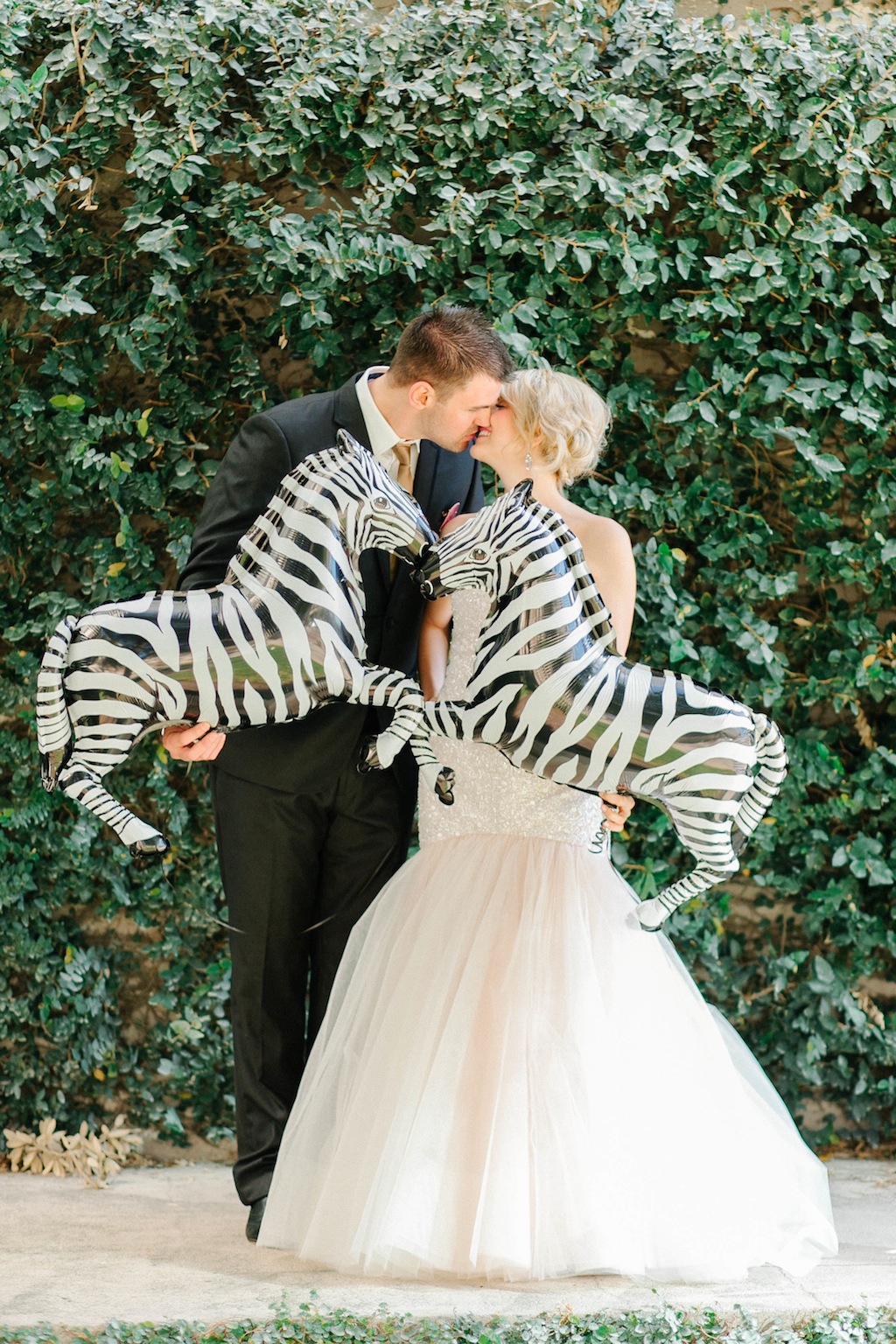 Tampa Wedding Venue: The Vault
Tampa Wedding Photographer: Catherine Ann Photography
Tampa Wedding Planner: Oh Hello Events
Tampa Wedding Florist & Designer: Oh Hello Events
Tampa Wedding Linens: Kate Ryan Linens
Tampa Wedding Cake: Two Prince Bakery Theater
Tampa Wedding Stationery:  Stationery by Citrus Press Co., printed by Invitations Consultants
Tampa Wedding Dress & Earrings: The White Magnolia
Tampa Wedding Groomsmen Suites: La France
Tampa Wedding Hair & Makeup: B.Moore ARTistry