Malinda and Jonathan's Love Story:
In November 2012, I transferred with my job from our Minneapolis office to our Tampa office. I was still getting to know people at work and the Tampa area itself, when Jonathan and I met in the breakroom at work. Prior to that, he did some reconnaissance work to determine that I was single and then starting chatting with me whenever we would see each other.
He finally asked me out in late July 2012, and although I was leery about dating a coworker, I said yes. Our first date lasted over four hours, and it didn't take long before we wanted to spend all of our free time together.
Nine months later, when we traveled to the island of Culebra (part of Puerto Rico), about a week before for my sister's wedding for a little vacation ourselves, he knew he had the perfect opportunity to ask me to marry him.
This would be third time that Jonathan had met my parents.  For weeks before the wedding, I often asked Jonathan how nervous he was about asking my dad for his blessing.  Little did I know, Jonathan had already made a phone call and received my dad's blessing.
On April 22, 2013, during our second night in Culebra, while watching the beautiful sunset, Jonathan held me close and began telling me some really nice things.  He does that a lot, so it was not completely unexpected that he would say nice things like that. I didn't realize what was happening until Jonathan said,
"I have a question for you."  
My response, "No you don't!" 
I was in disbelief about what was happening. The next thing I knew, Jonathan was on one knee holding an open box. Between having my hands cupped over my face proclaiming my disbelief and the happy tears in my eyes, it took me awhile to respond to Jonathan's question. 
We spent the next few hours calling and texting family and friends to share the happy news! The celebration was only made sweeter by celebrating my sister's wedding later that week.
Malinda and John chose a natural theme for their waterfront, garden wedding.
"I wanted touches of succulents, flowers, metal and wood," the bride explained. "I wanted to keep it simple."
The couple chose coral and mint green to compliment the natural beauty of their outdoor wedding.
"I've always loved coral and it was convenient that it's extremely popular right now," the bride explained. "In addition, I originally wanted to have succulents as more of a focal point than they ultimately ended up being, so I picked the mint green out of the succulents and went with that."
Luckily choosing a Tampa wedding venue came easily to the pair, who only visited one location.
"The Davis Island Garden Club was the first place we visited, and the last!" Malinda gushed. "It had everything that we loved about Tampa and wanted our guests to experience: beautiful views of the channel and downtown Tampa, as well as a beautiful setting at the Garden Club itself."
MORE: DAVIS ISLAND GARDEN CLUB WEDDINGS
The bride focused her planning efforts on her wedding guests' experience and less on the small stuff.
"The are two things we've remembered about weddings that we've attended in the past – the food and the dancing. We wanted our wedding celebration to be something our guests would remember for a long time," Malinda shared. "The food provided by Olympia Catering far exceeded our expectations. Everyone we talked to that night (and since then) has talked about how delicious our food was, especially the Signature Chicken!"
"Cory Barron from Grant Hemond & Associates was a phenomenal DJ! He made sure our dance floor was packed the entire night, from one song to the next, guests didn't want to leave the dance floor because of all the great songs he played." the bride added.
Looking back, one of Malinda's most memorable moments was also a humorous one.
"I caught my bird cage veil in the swag while walking out from the gazebo during our ceremony. I thought I would have to leave that thing hanging there for the remainder of the ceremony!" the bride joked.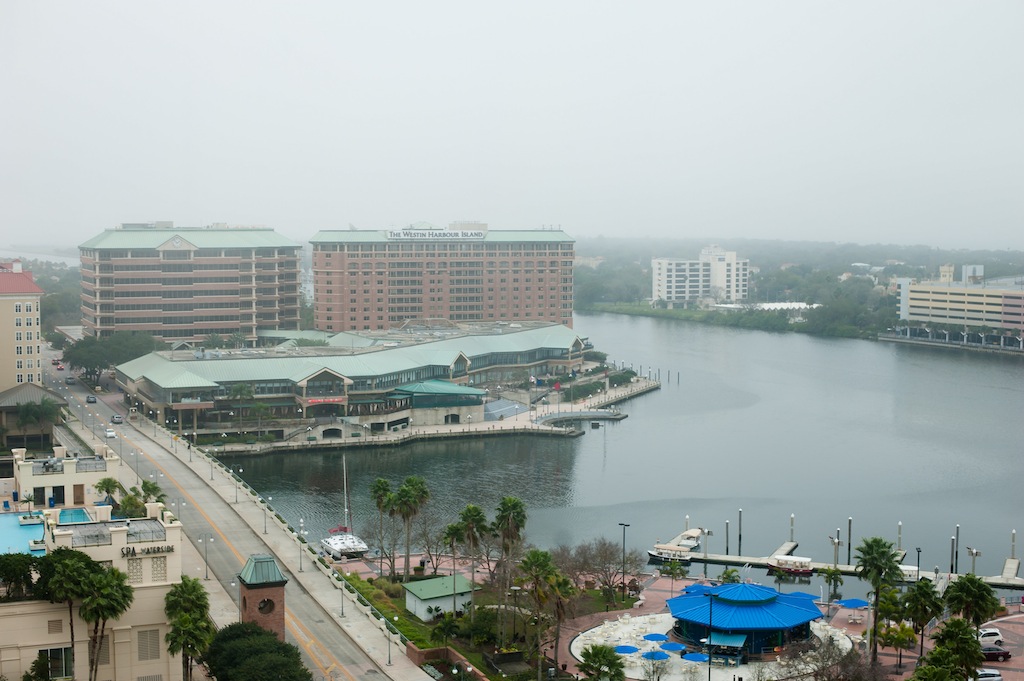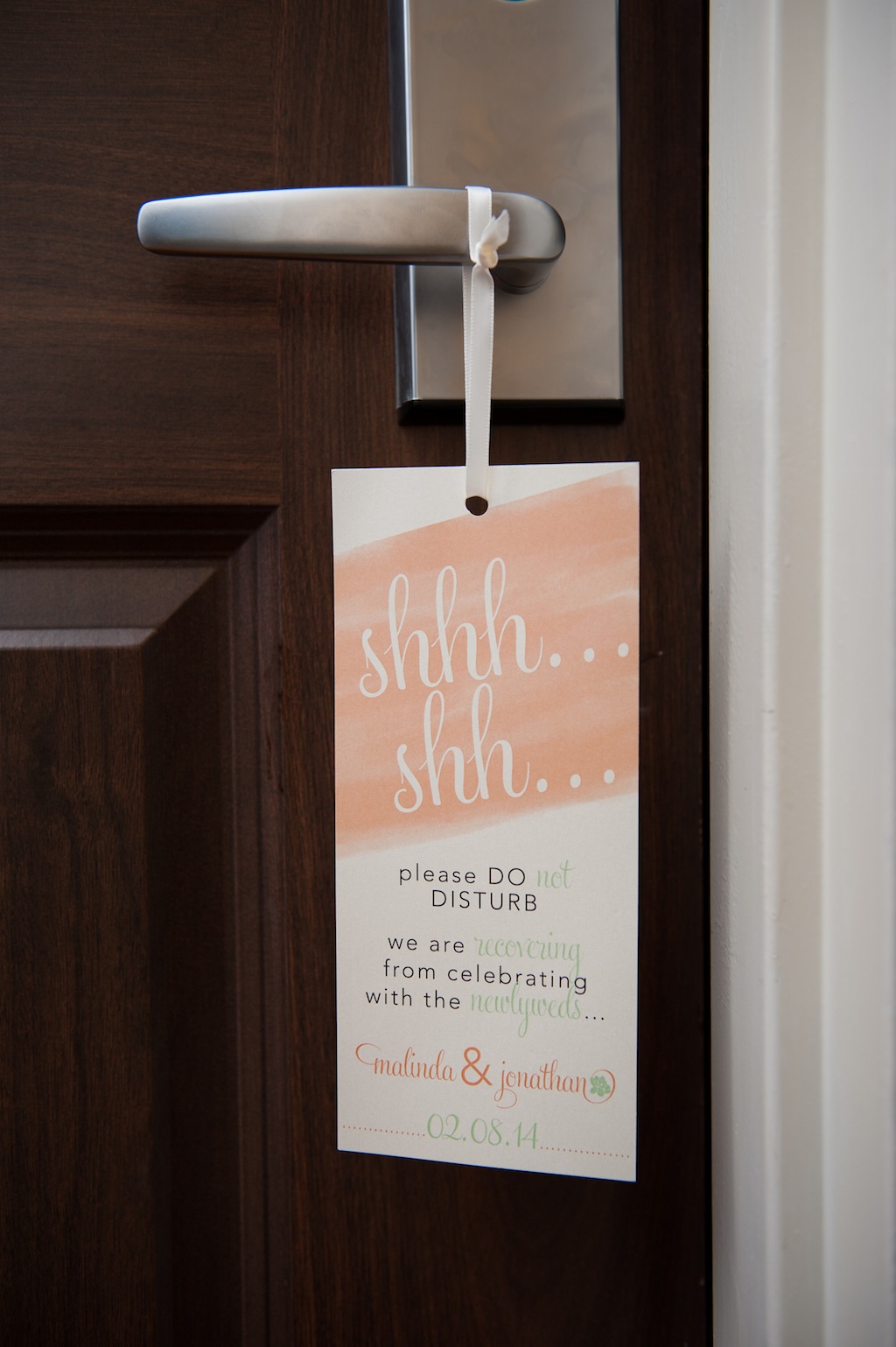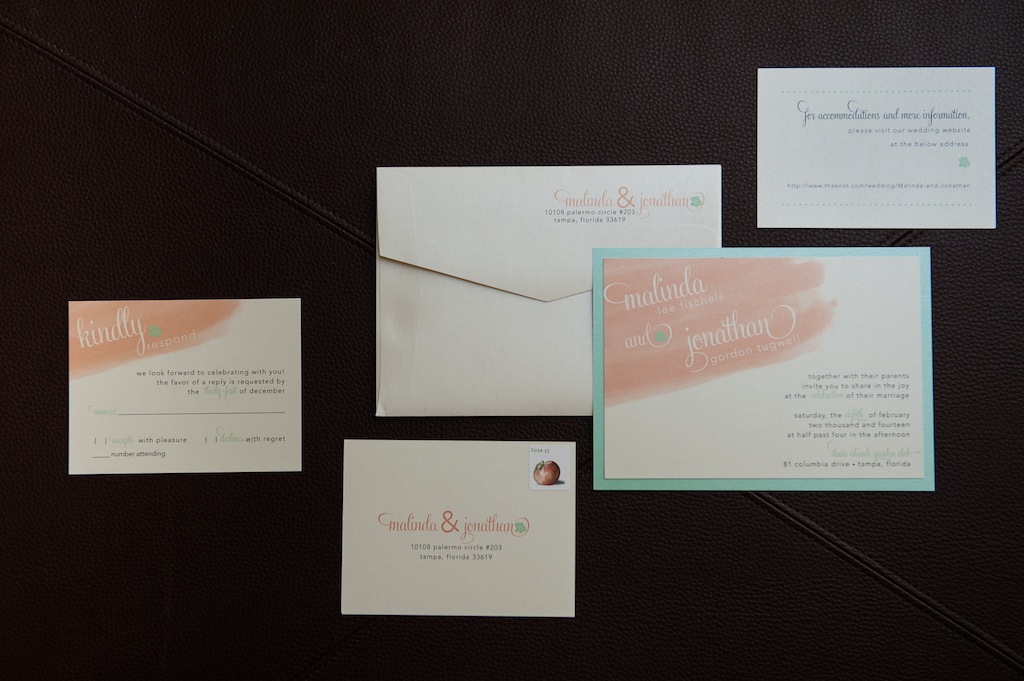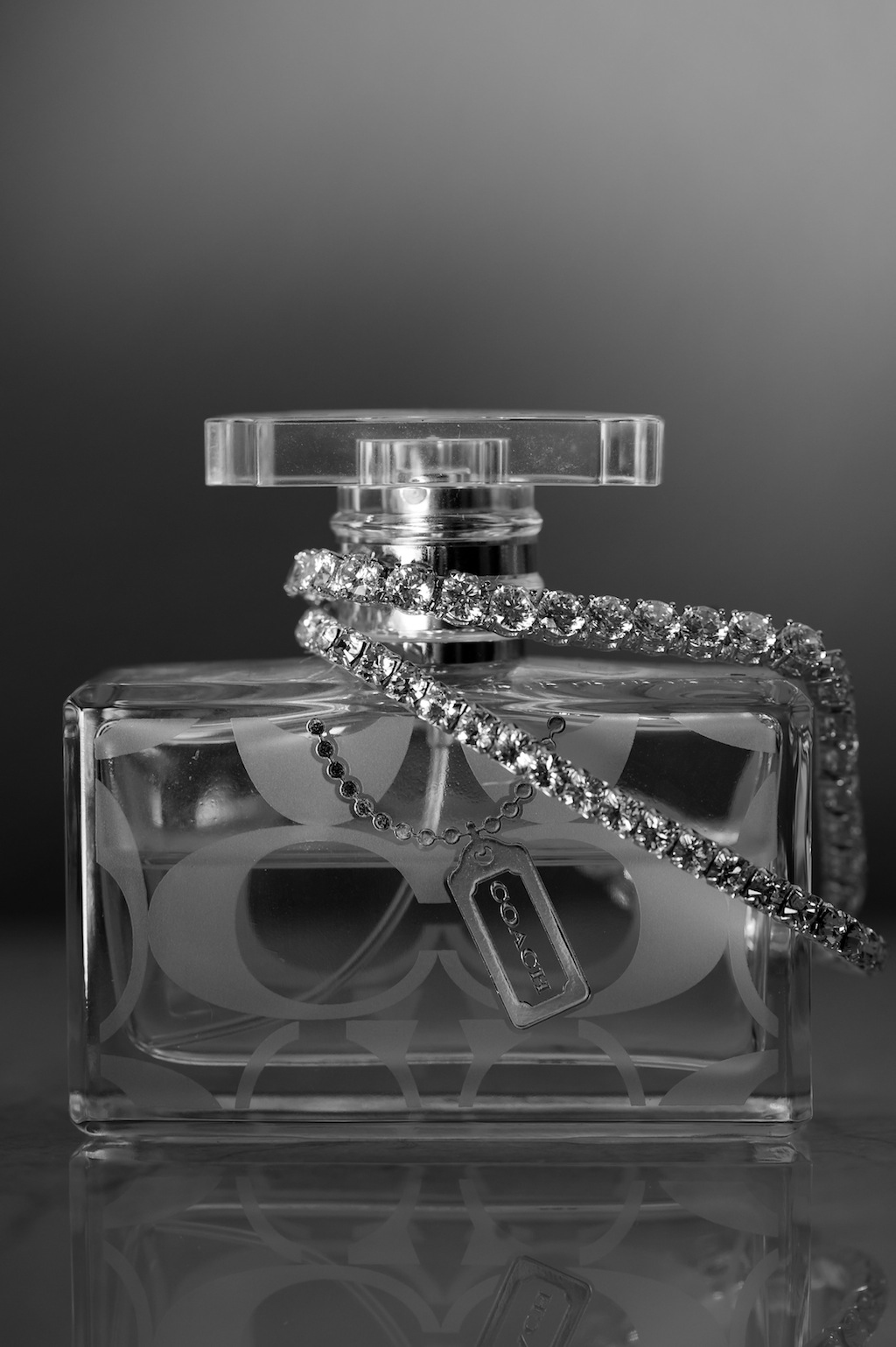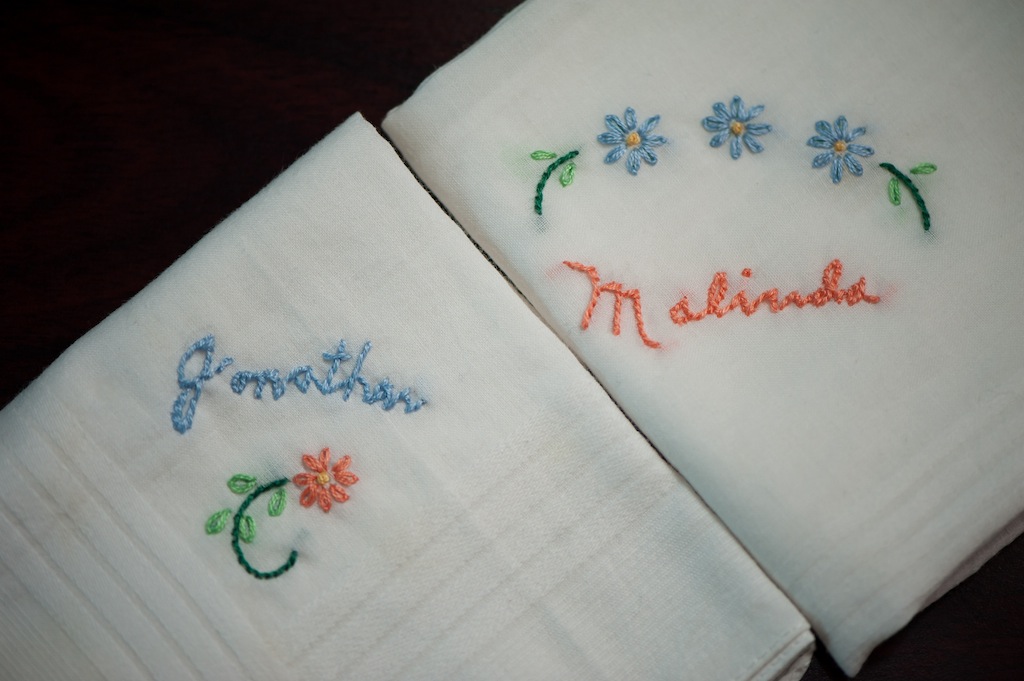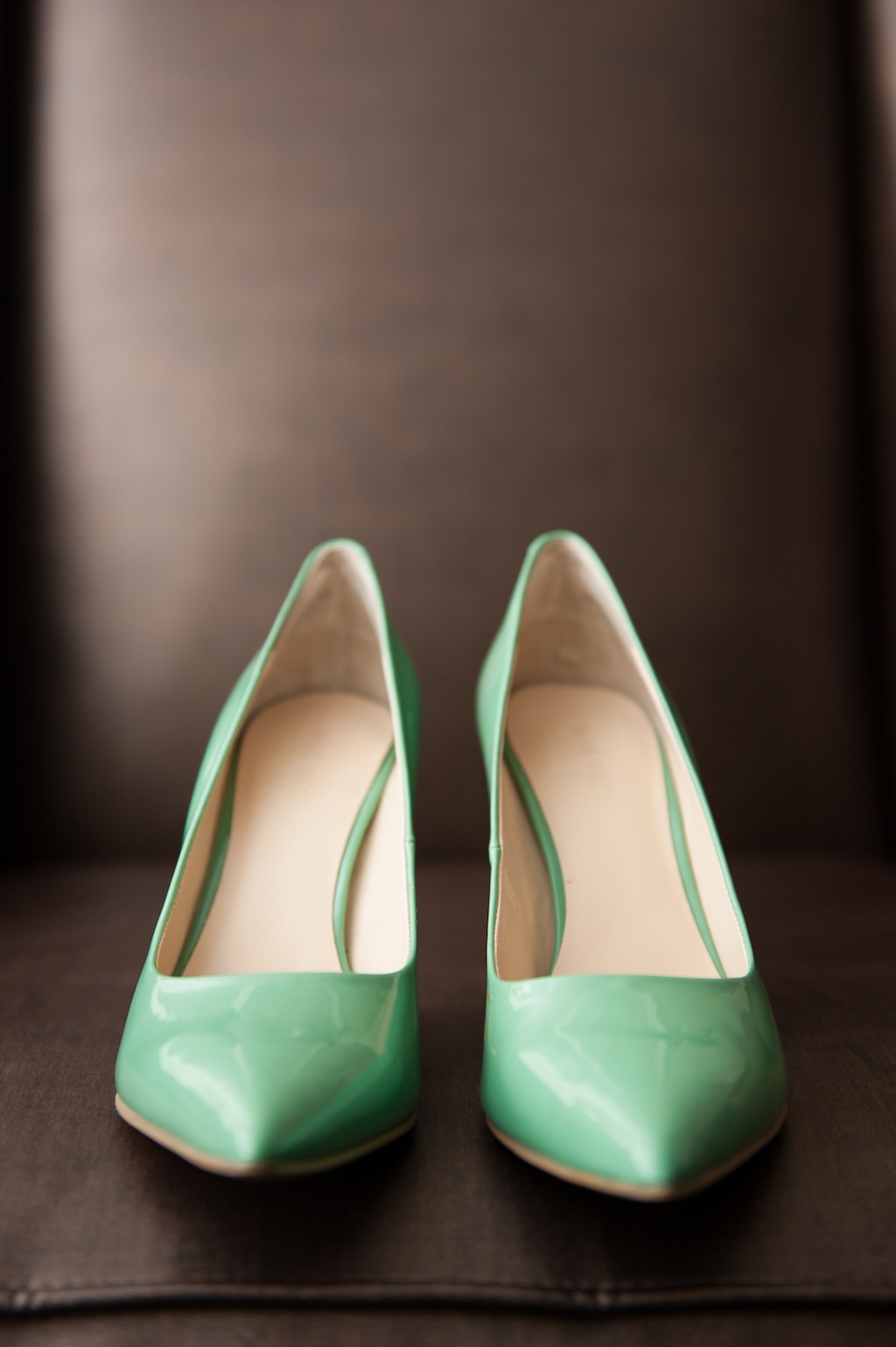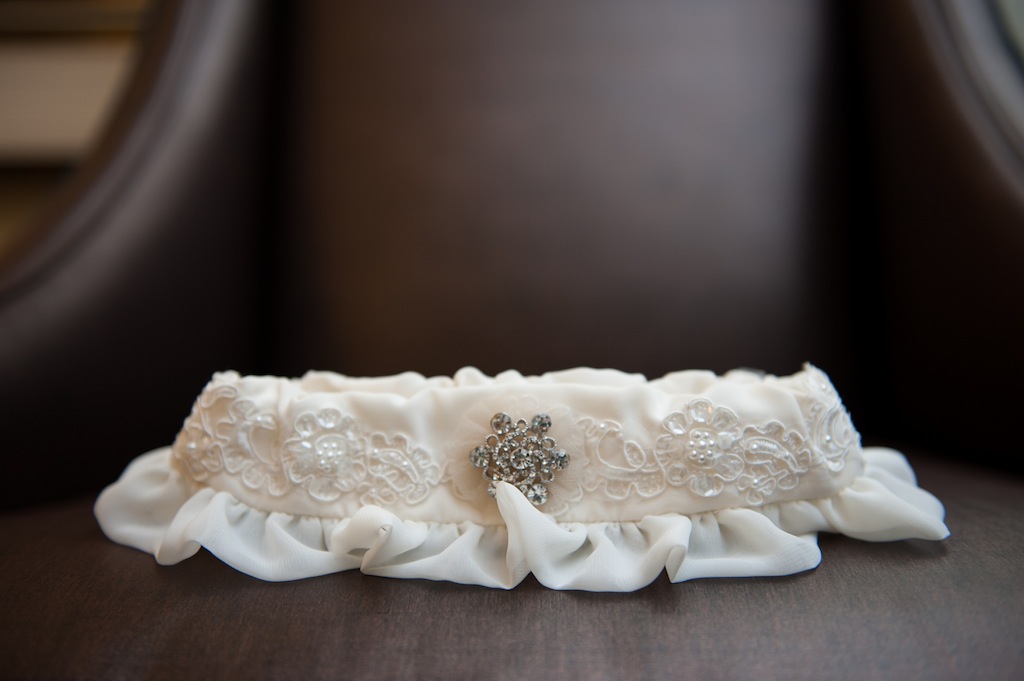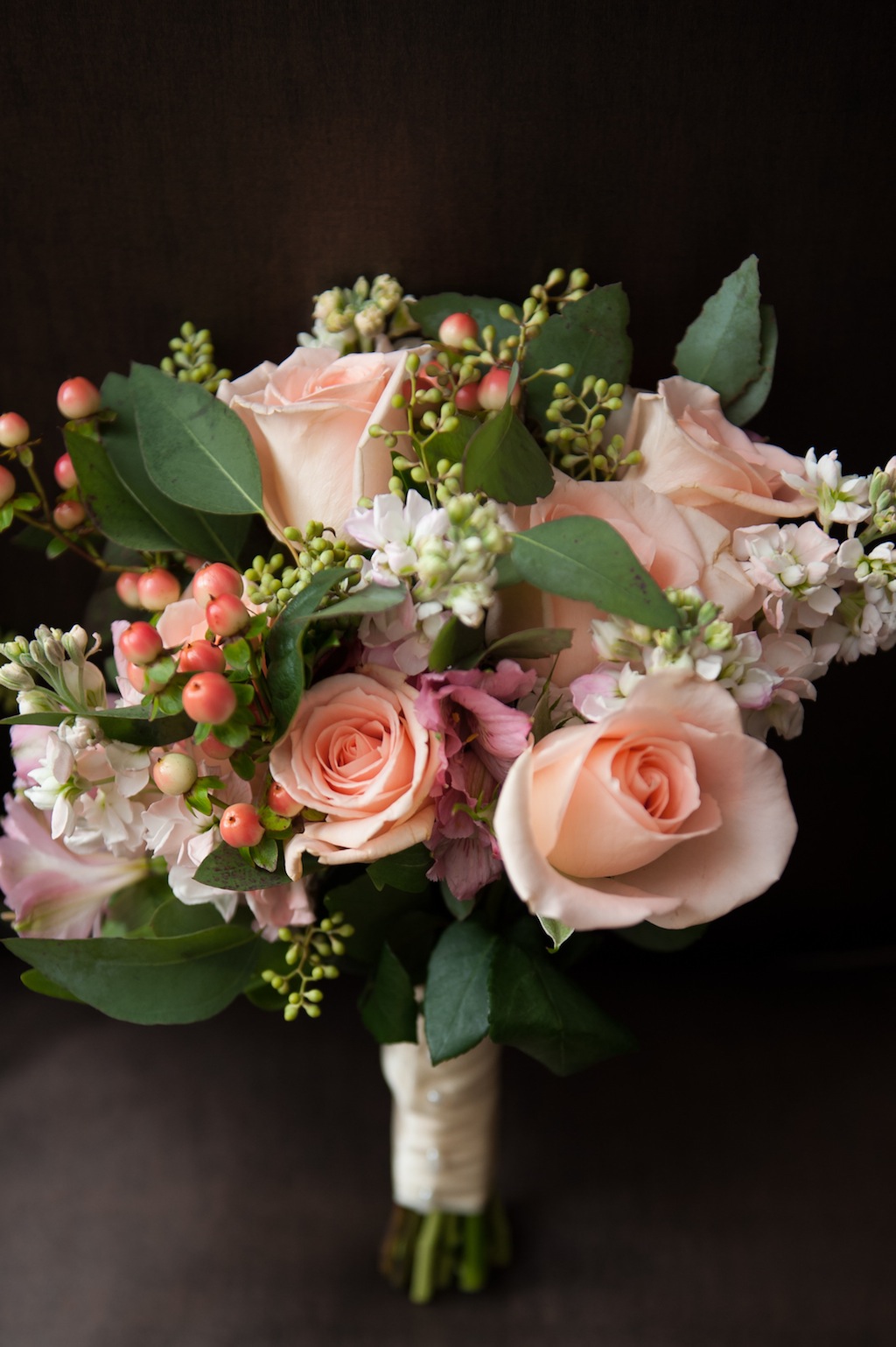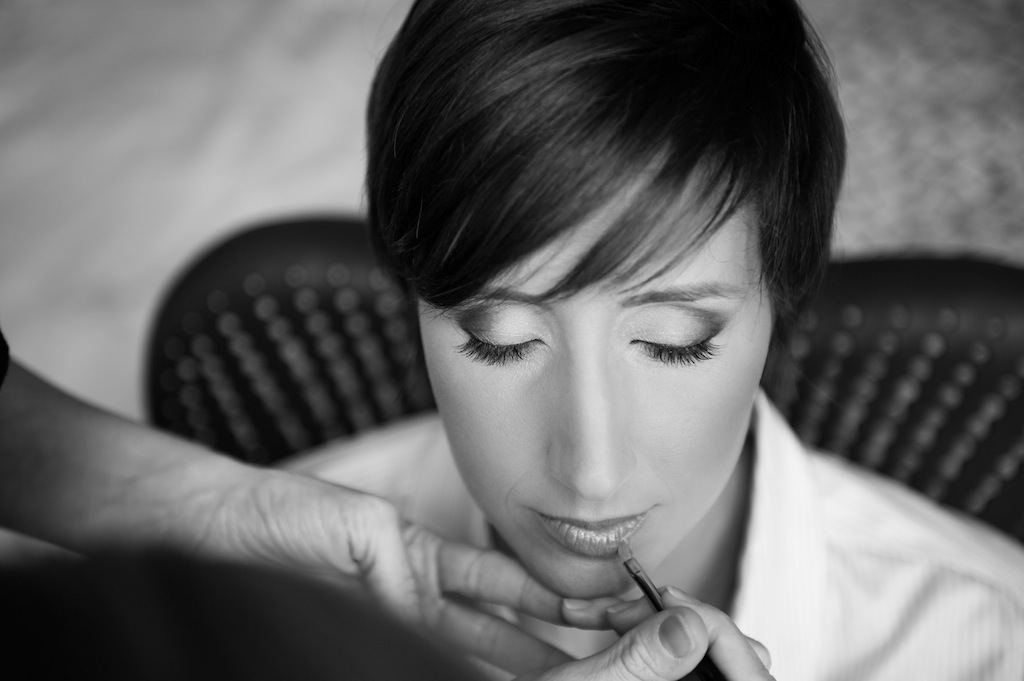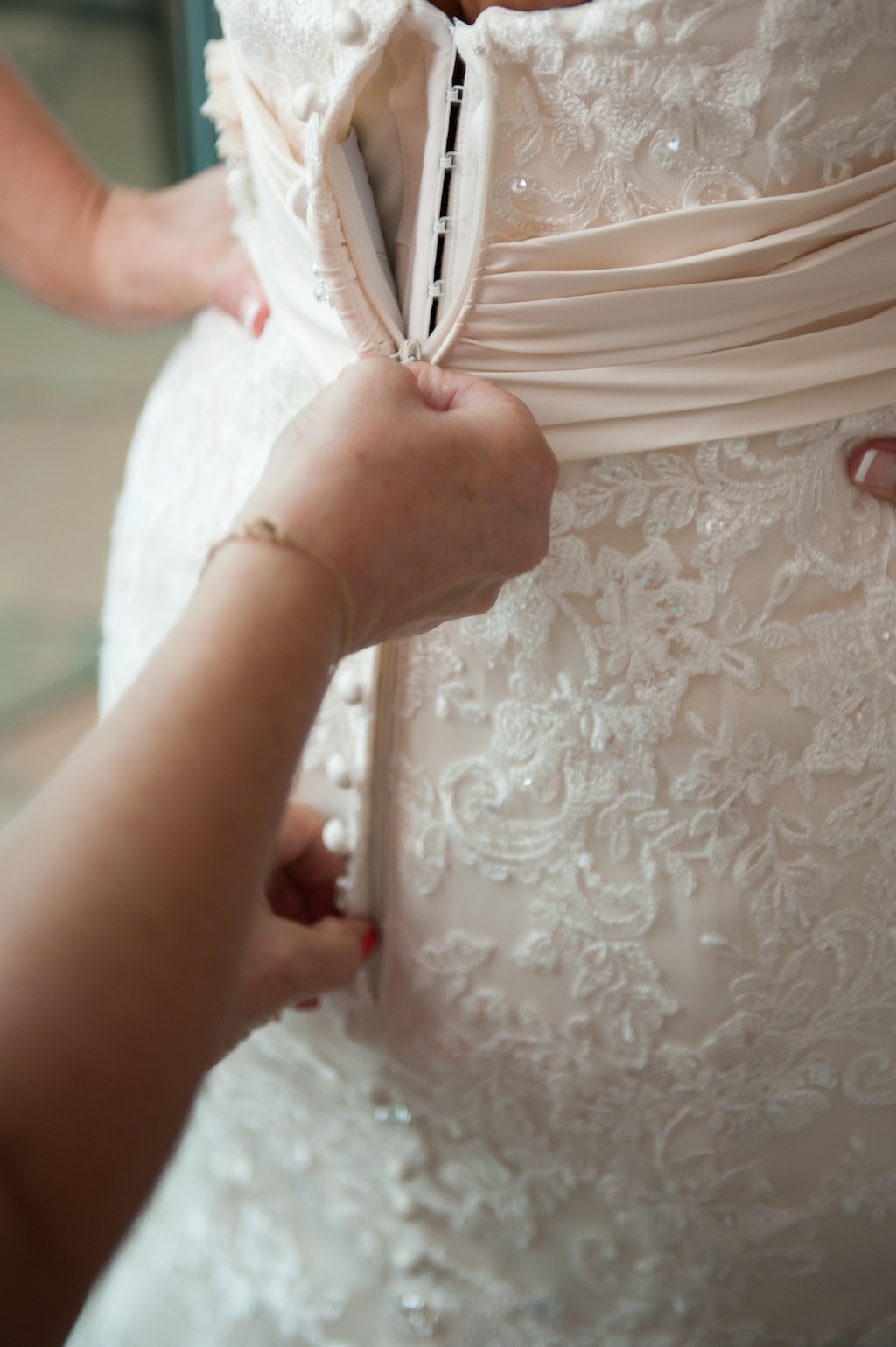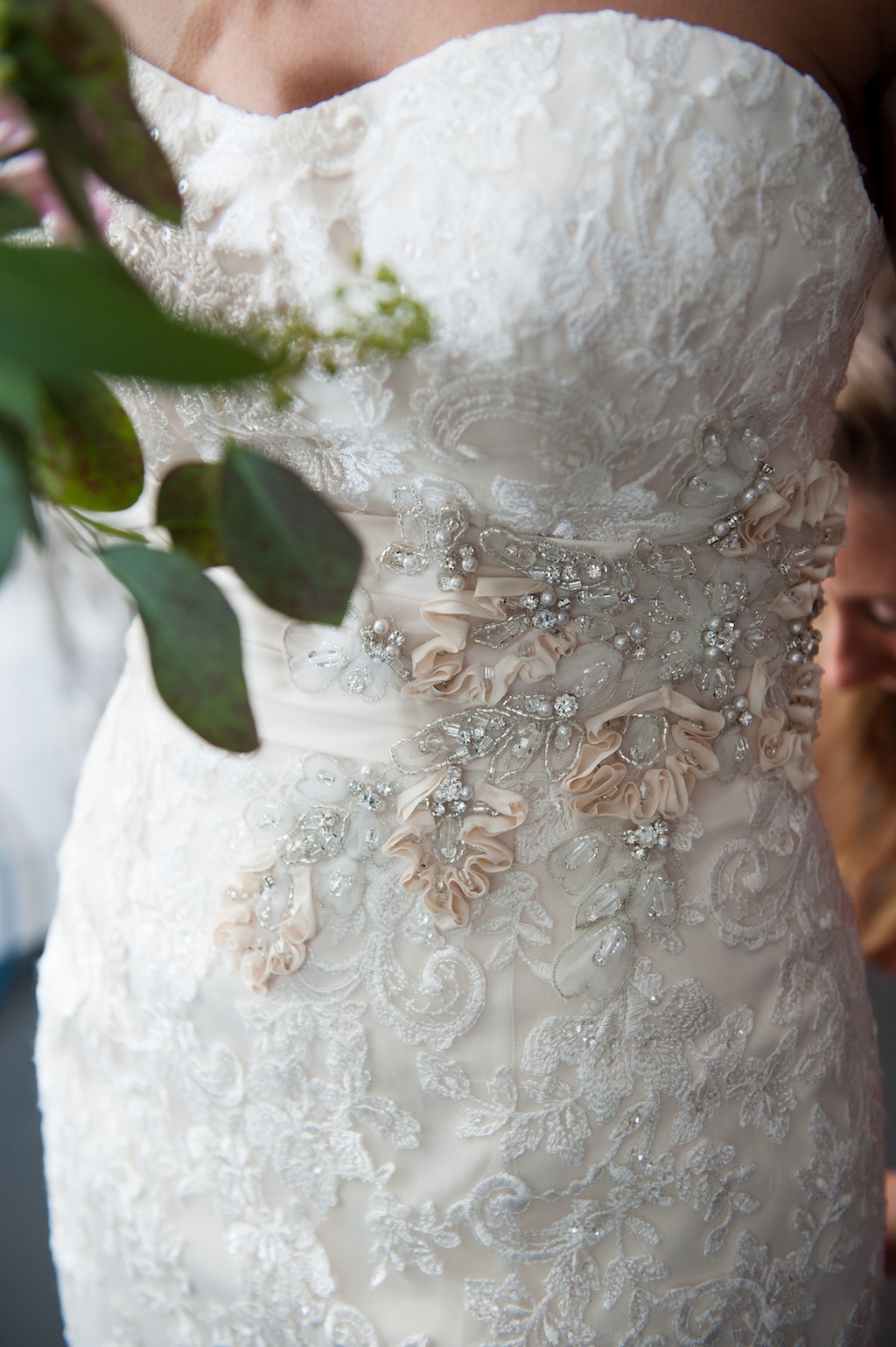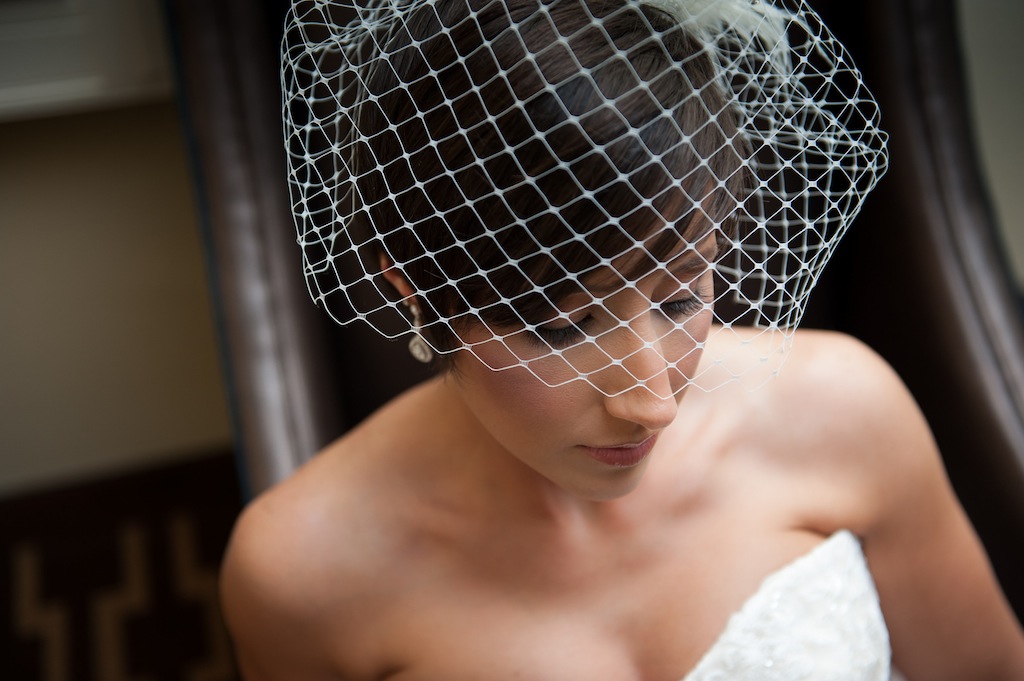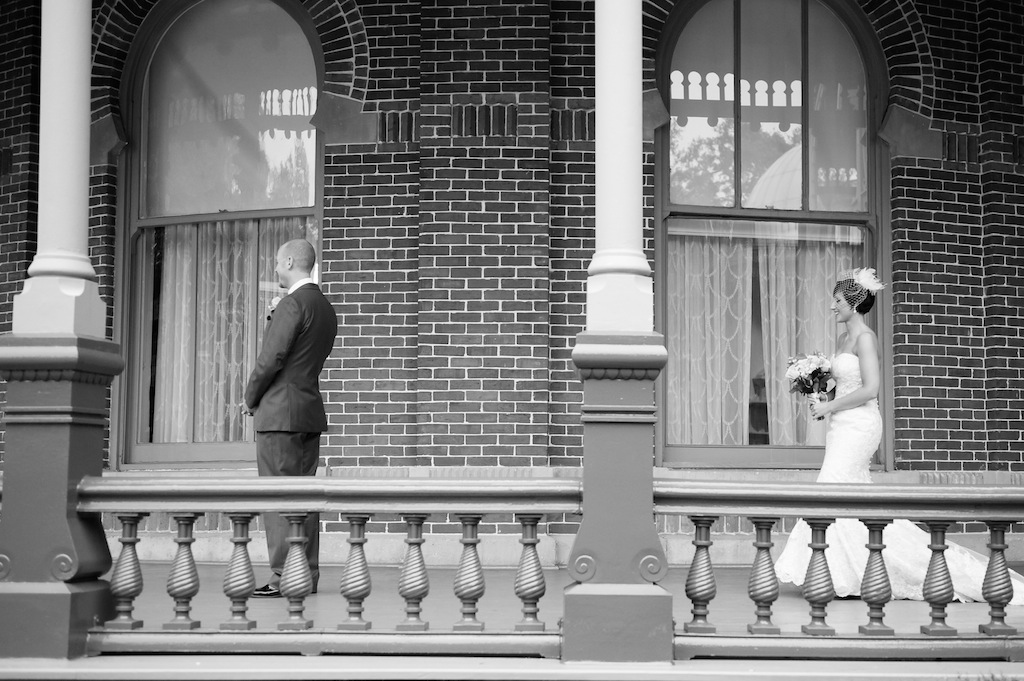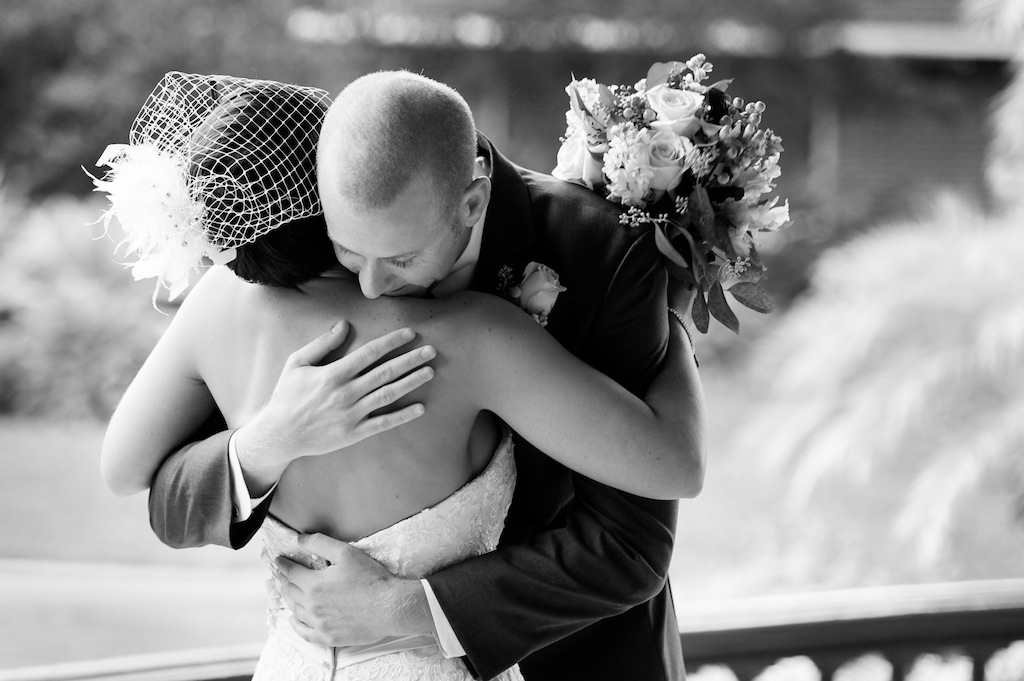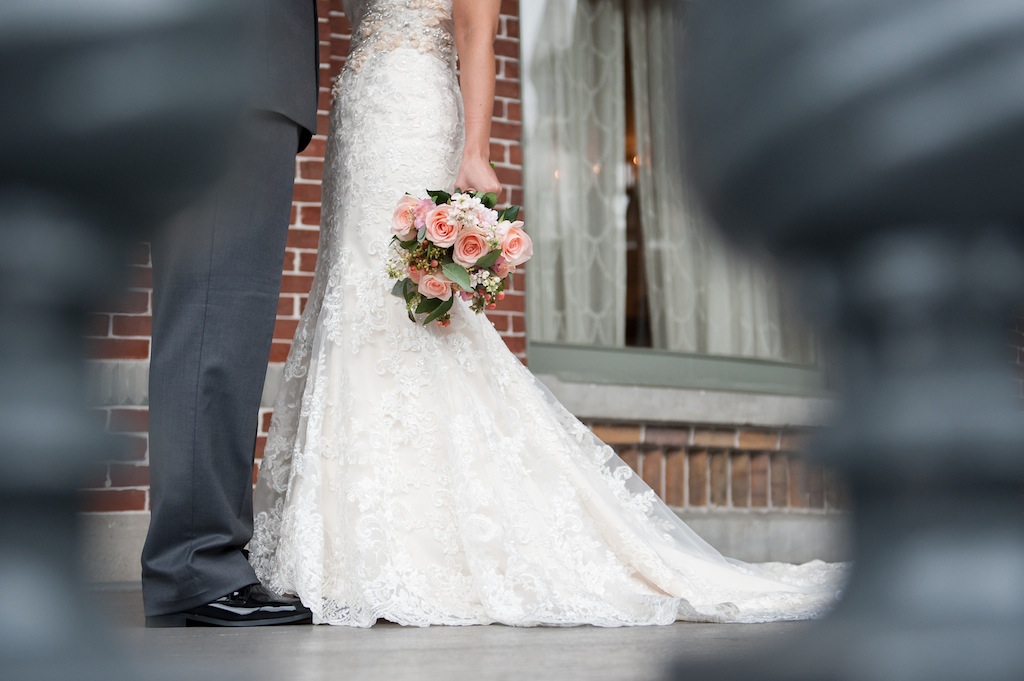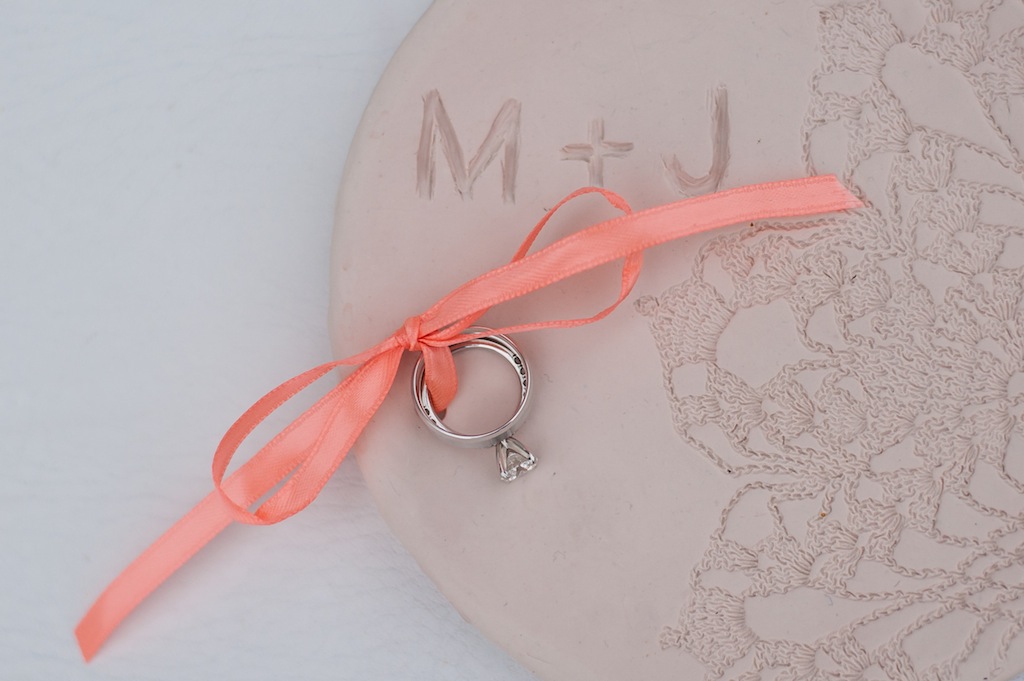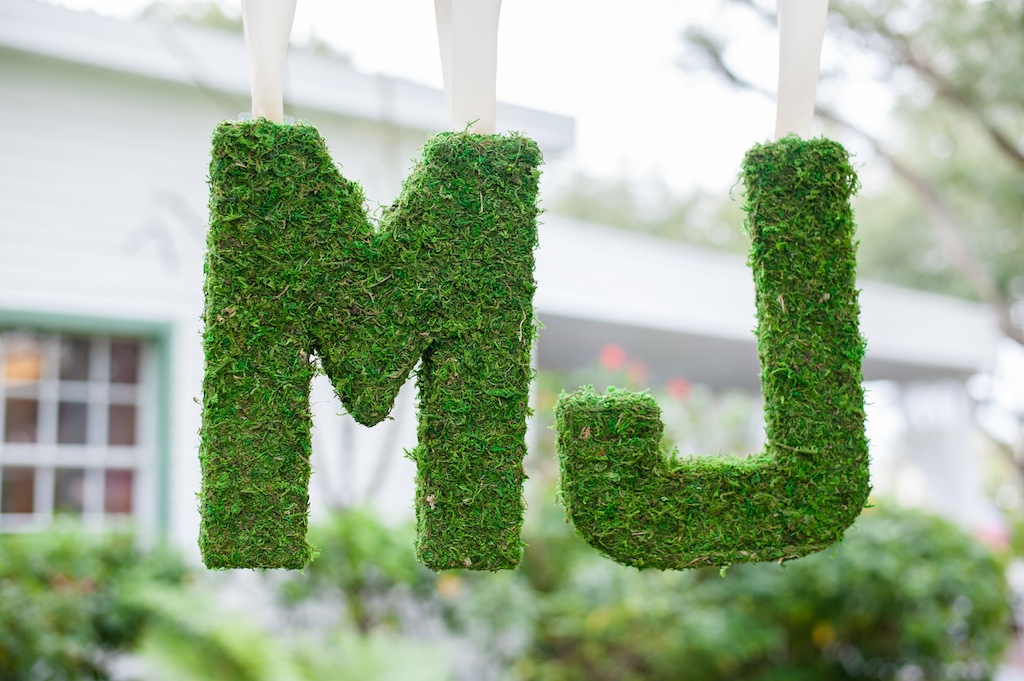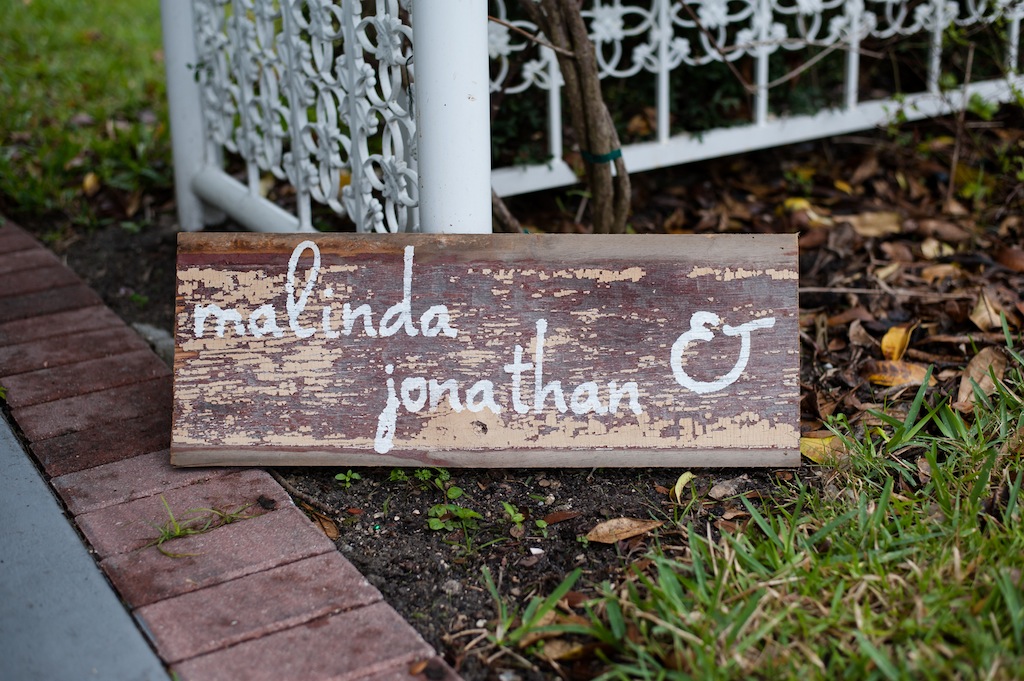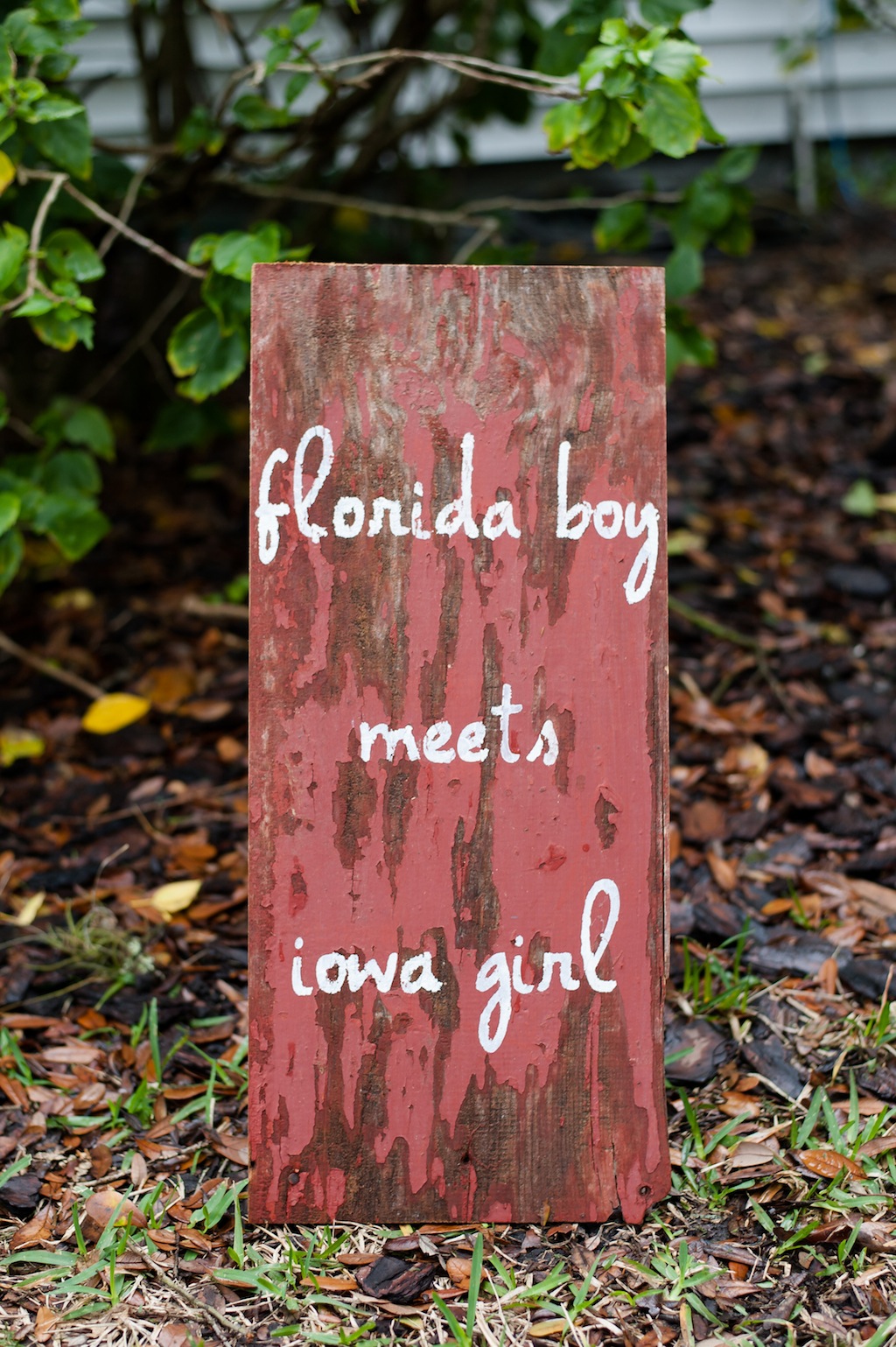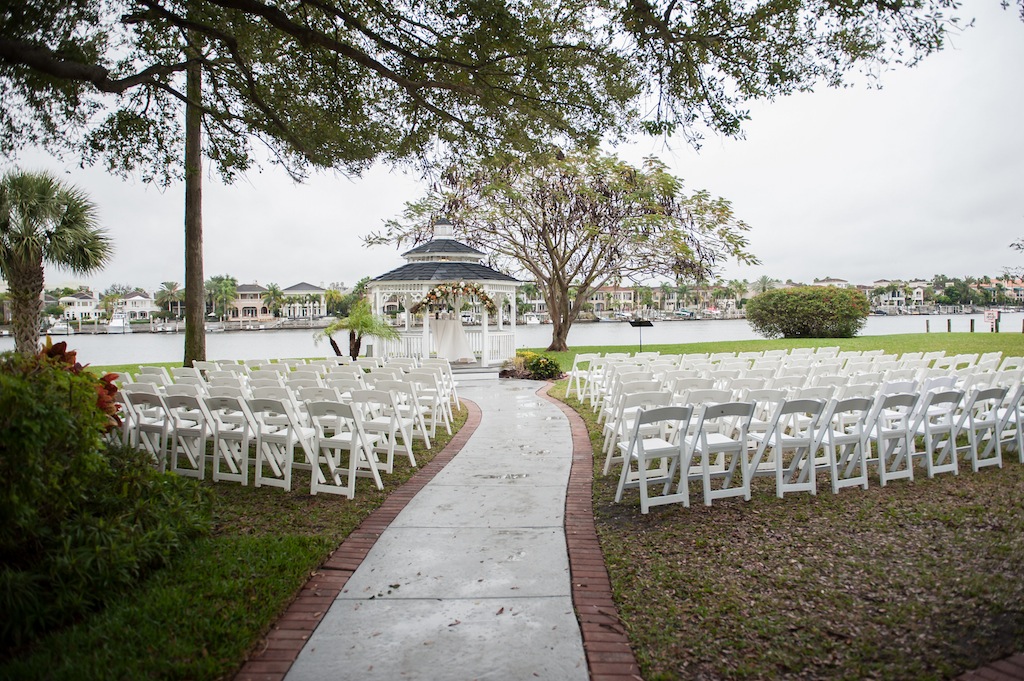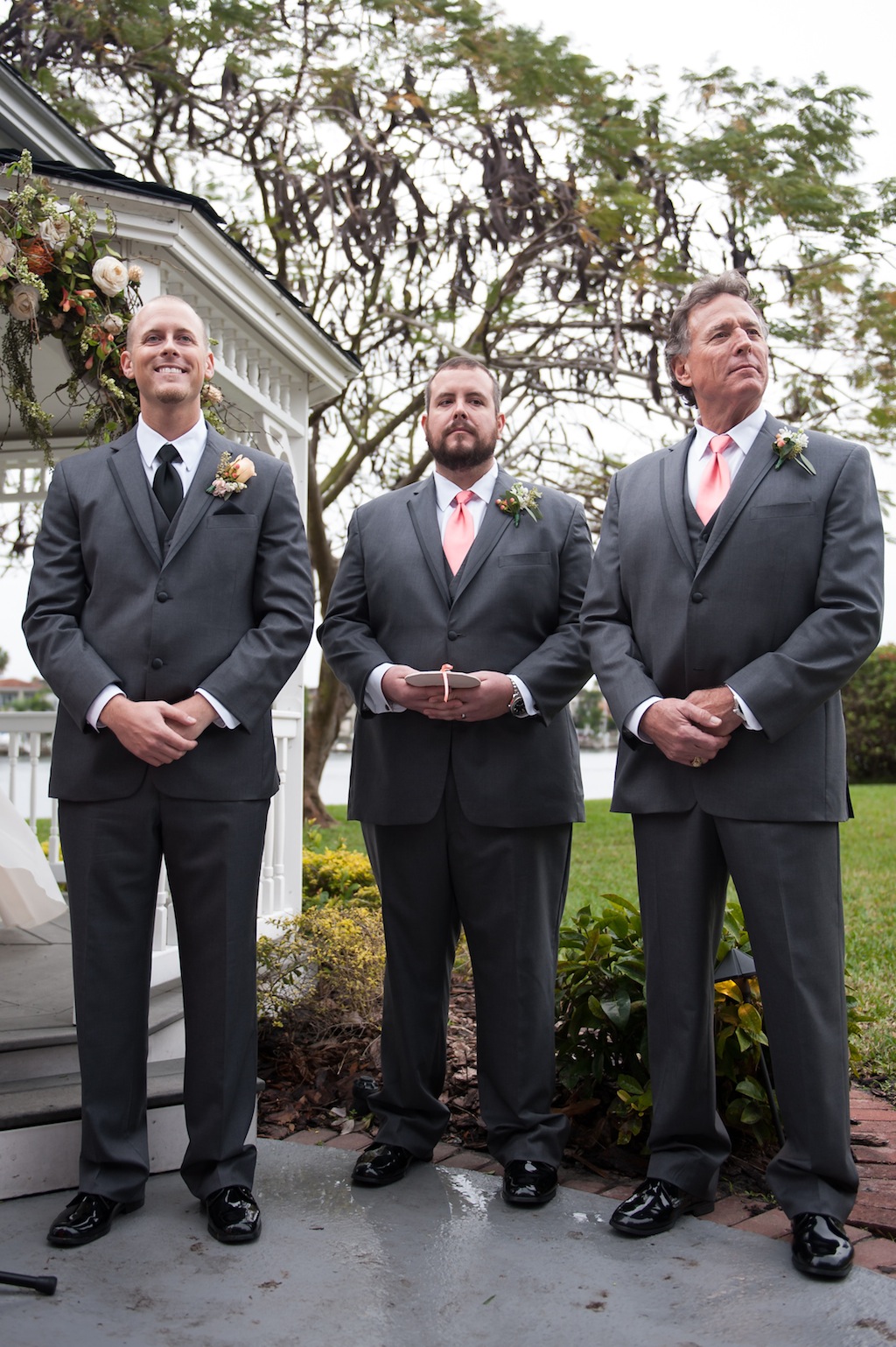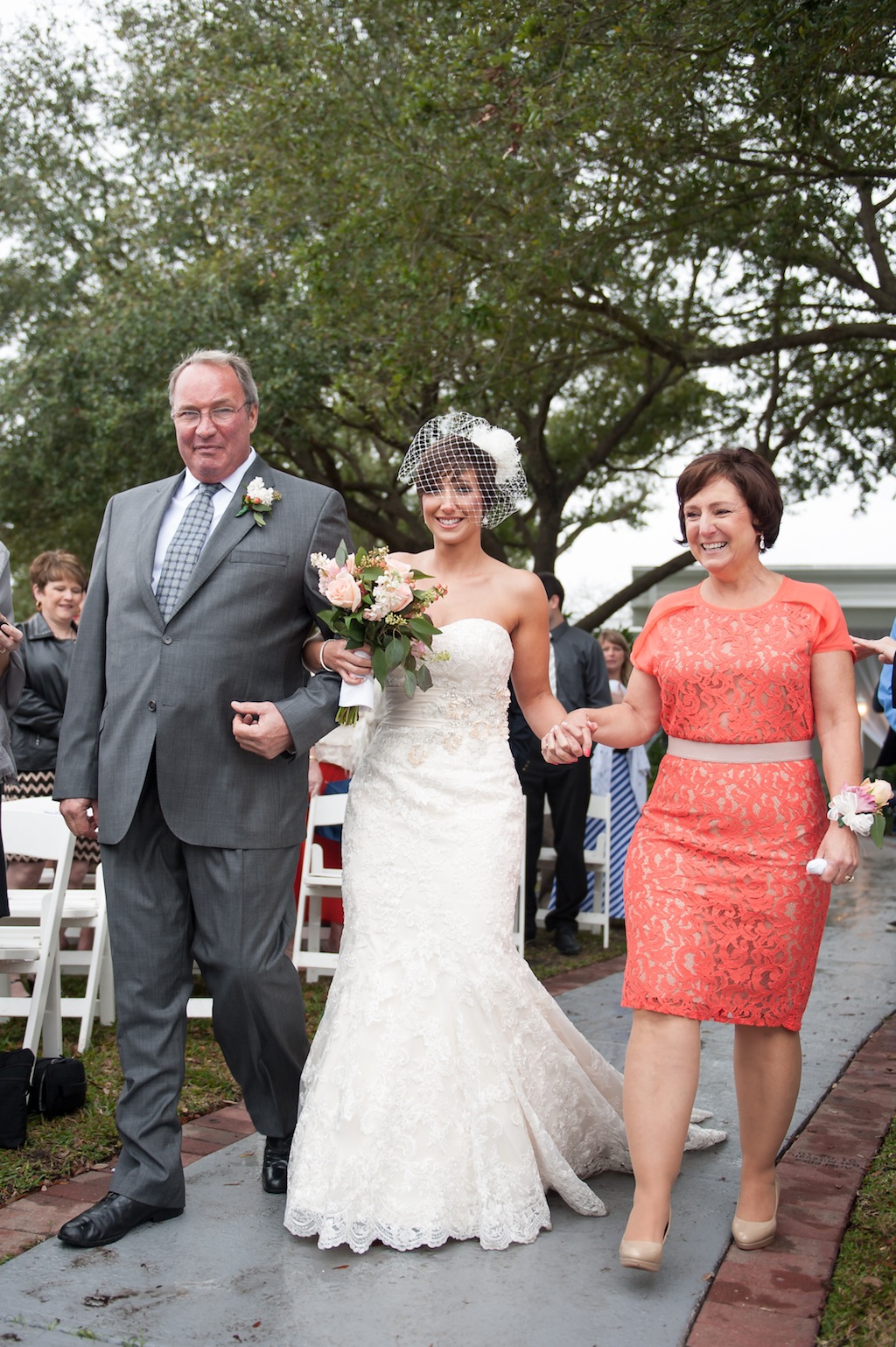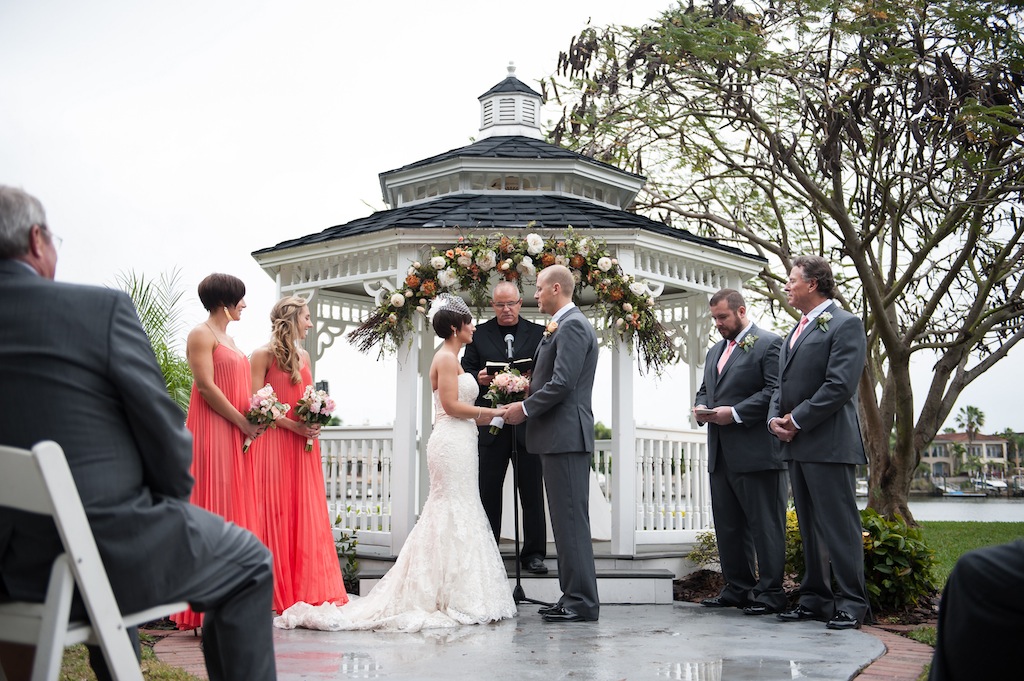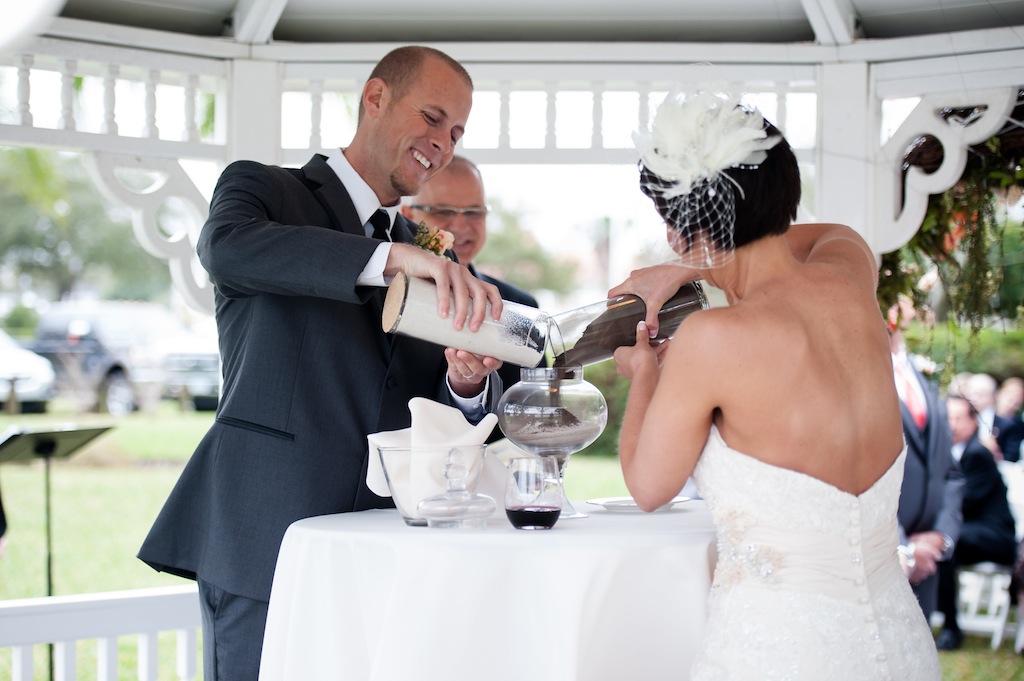 "Instead of doing the traditional sand ceremony, we decided to switch it up a bit. Since I grew up on a farm in Iowa and Jonathan grew up in Pensacola, Fl, we decided to mix soil from my parents' farm and sand from Pensacola Beach to symbolize our unity." – The Bride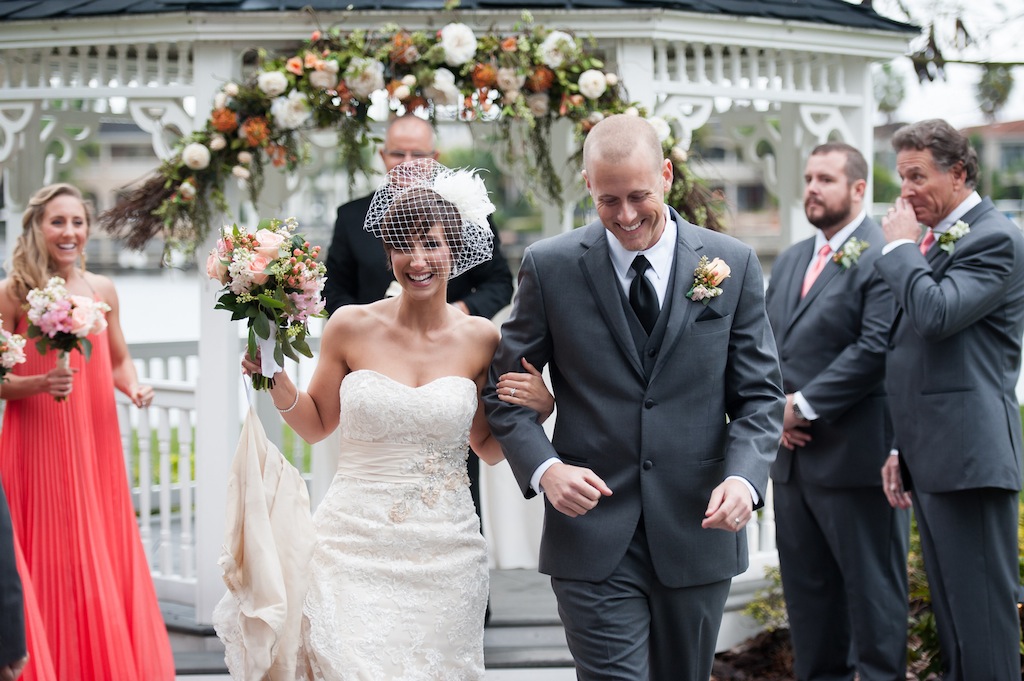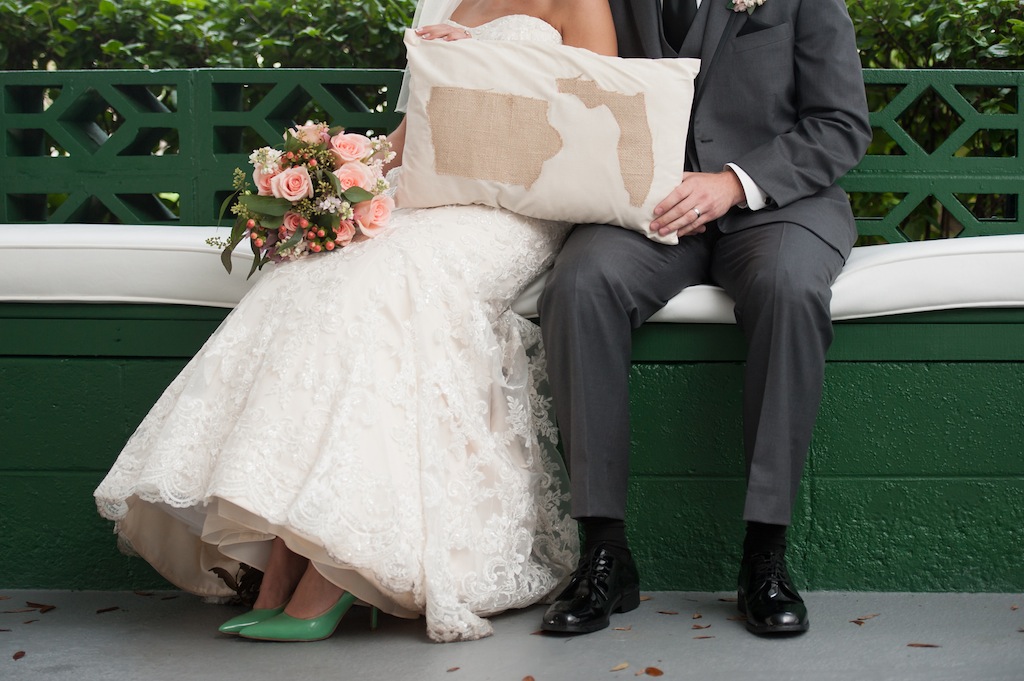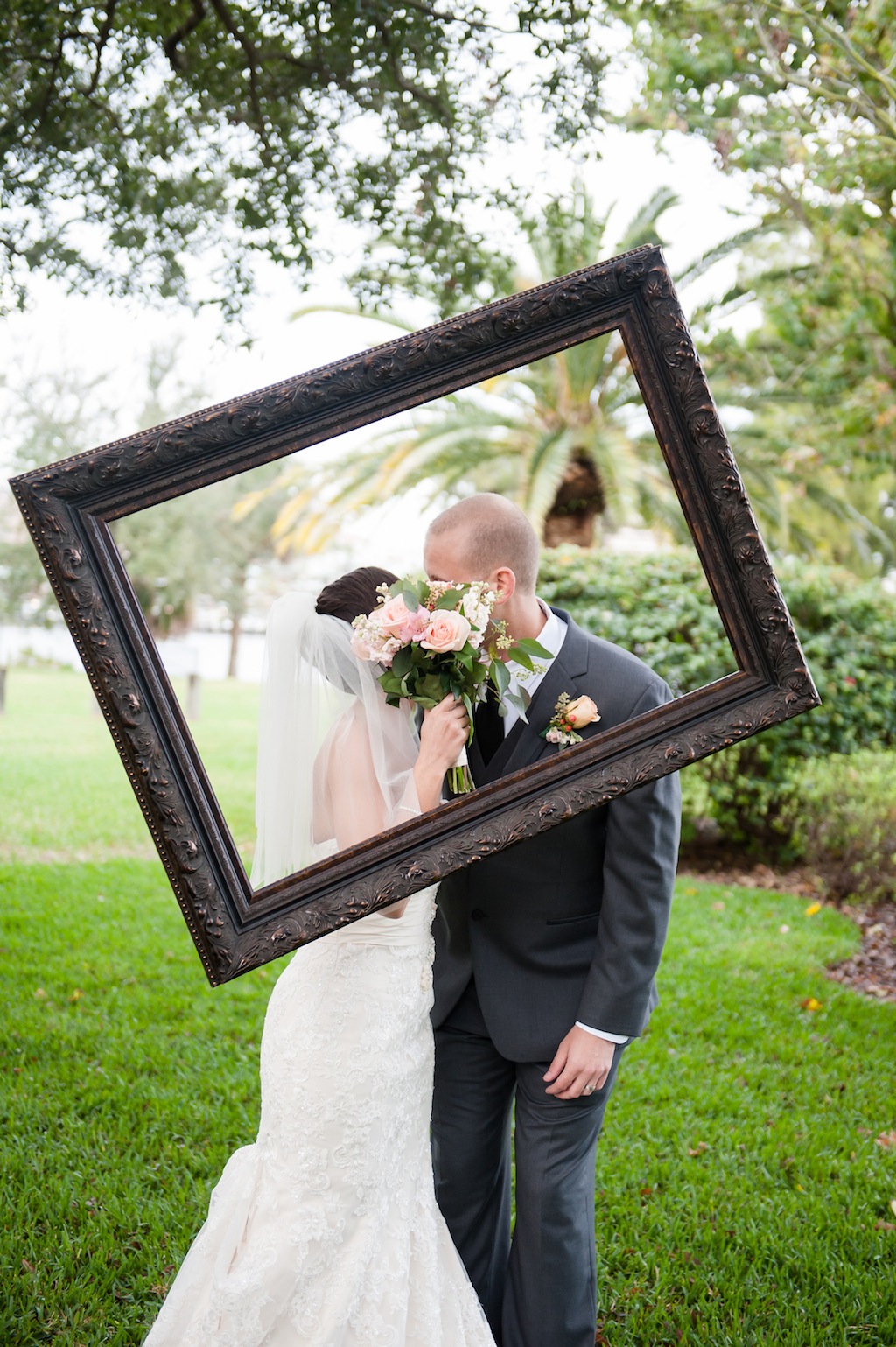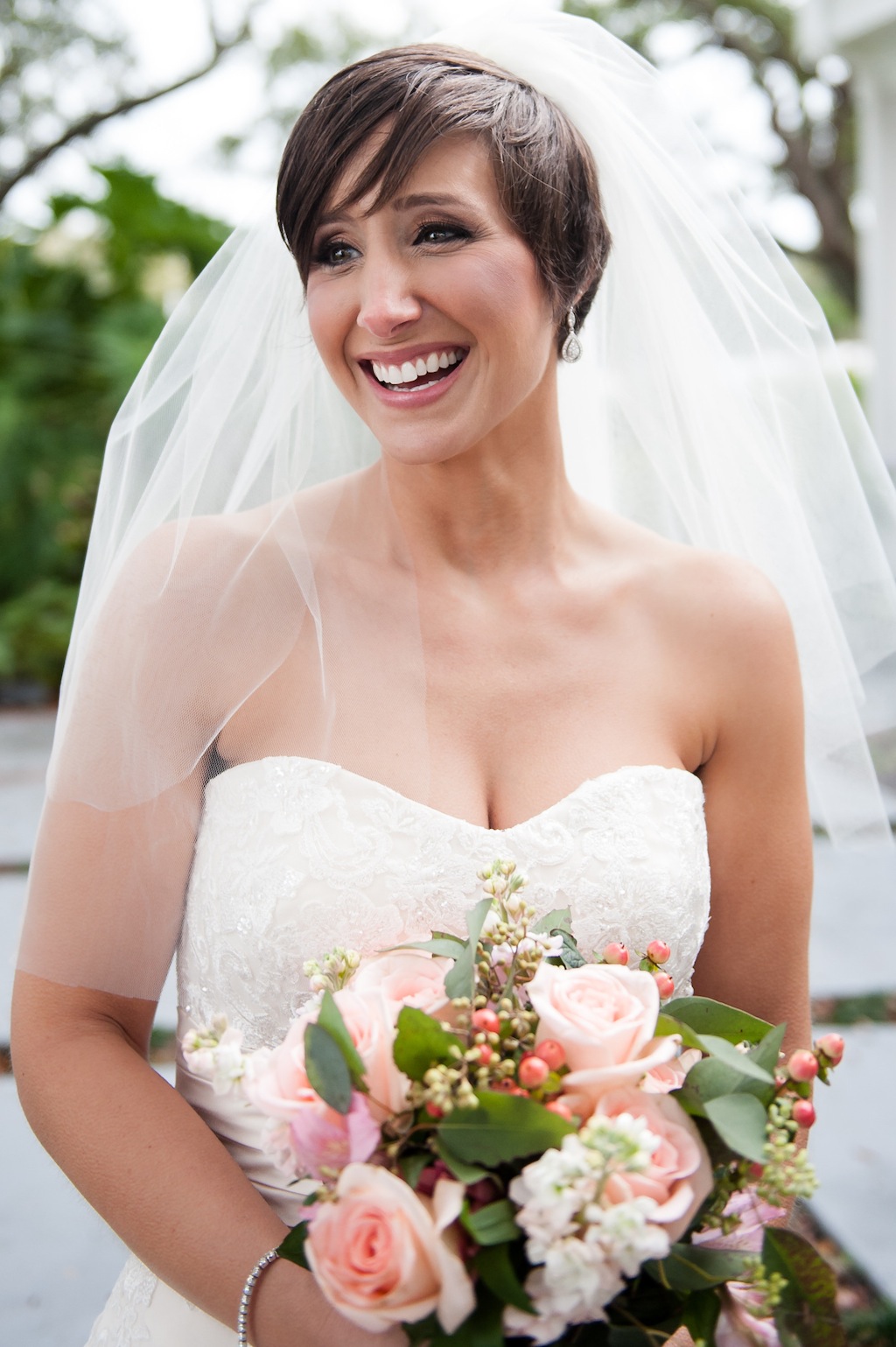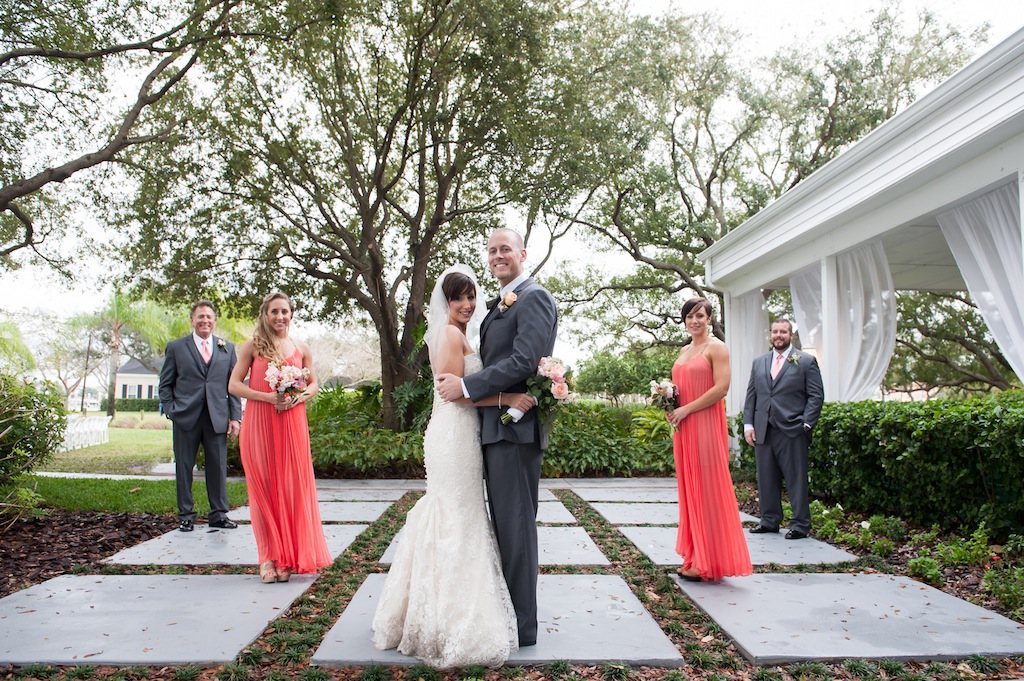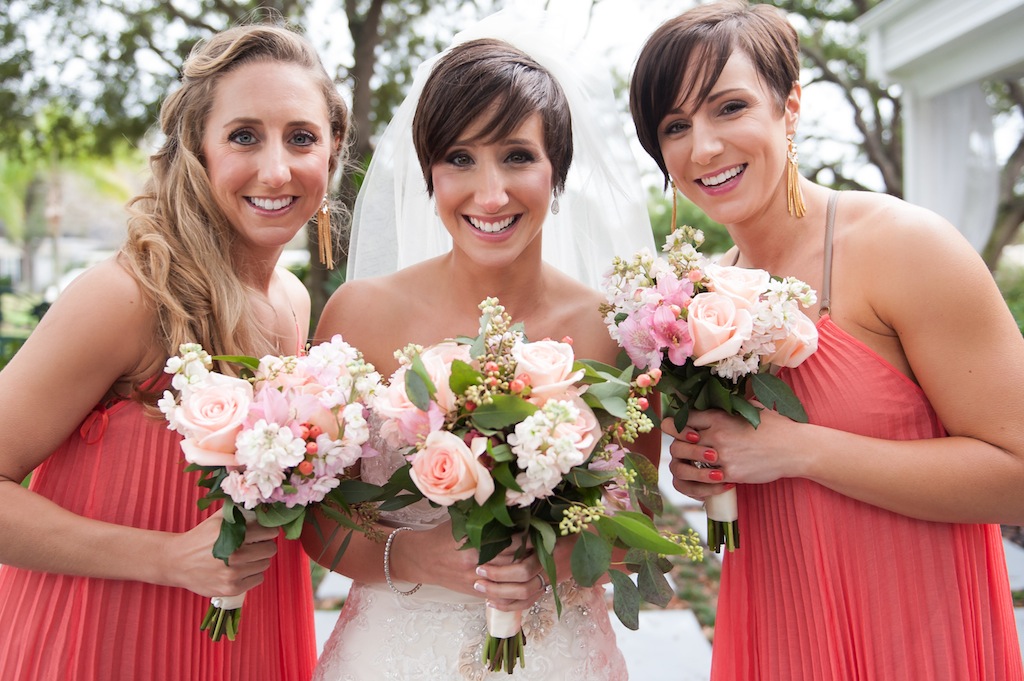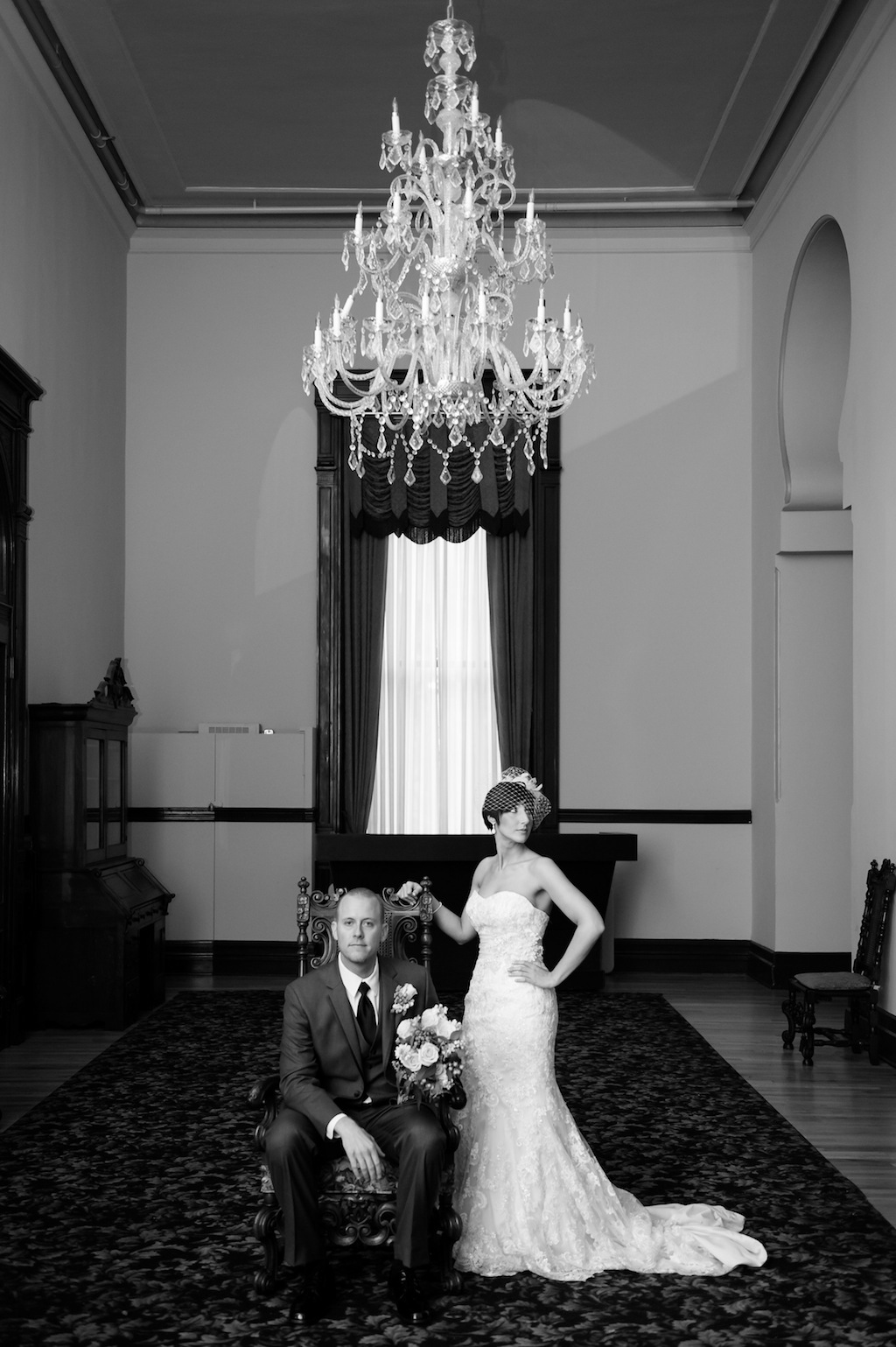 "Sarah & Ben worked their booties off for us that night , and we love them for it! They captured so many great moments of the day and action shots of the dance floor. We're still finding new pictures to laugh at!" – The Bride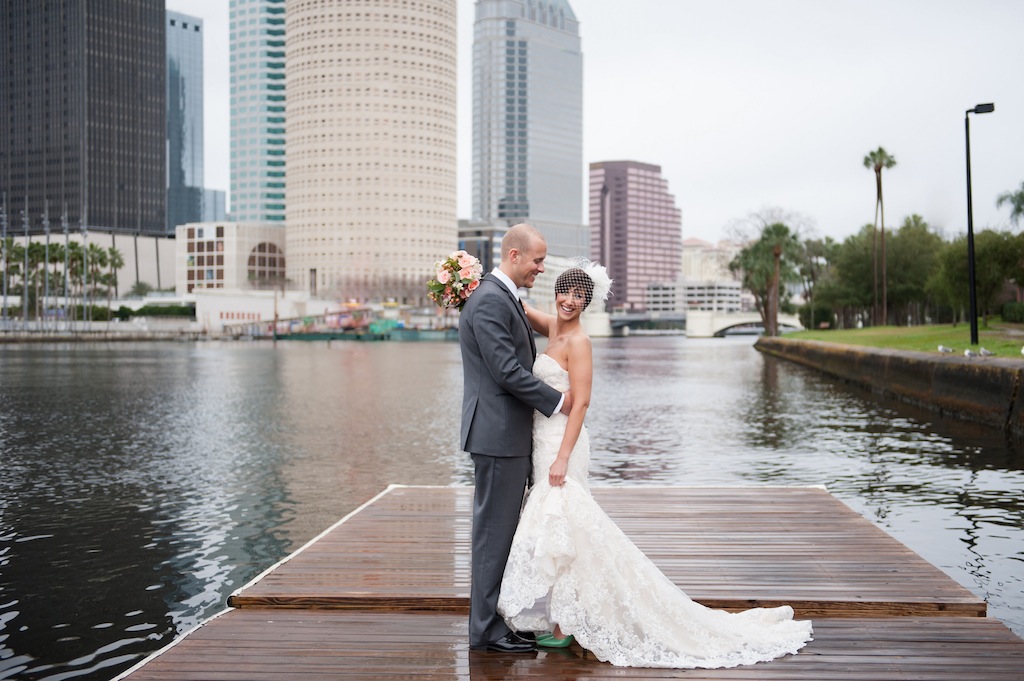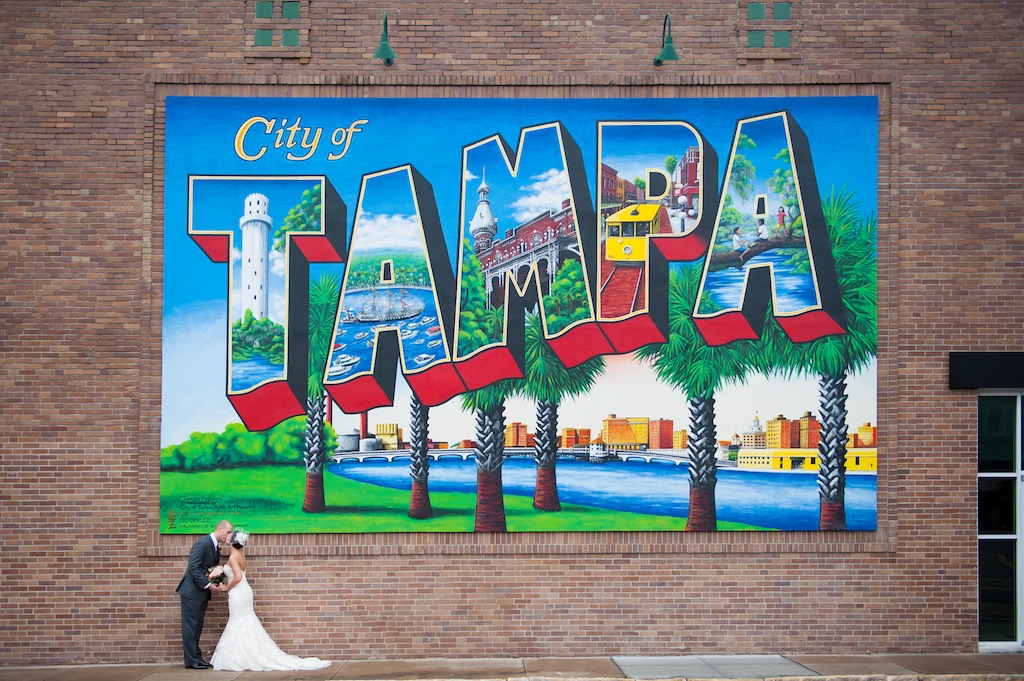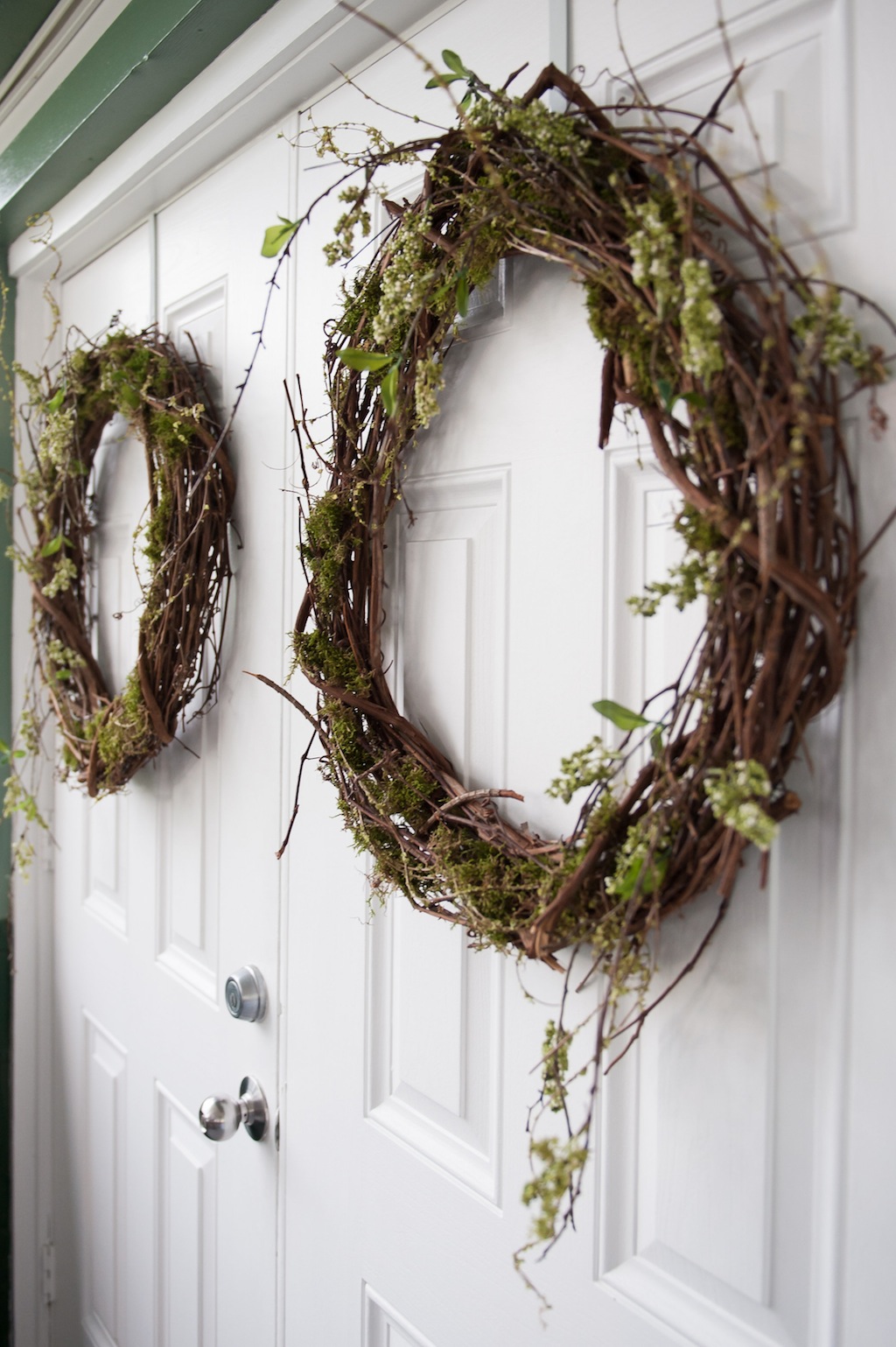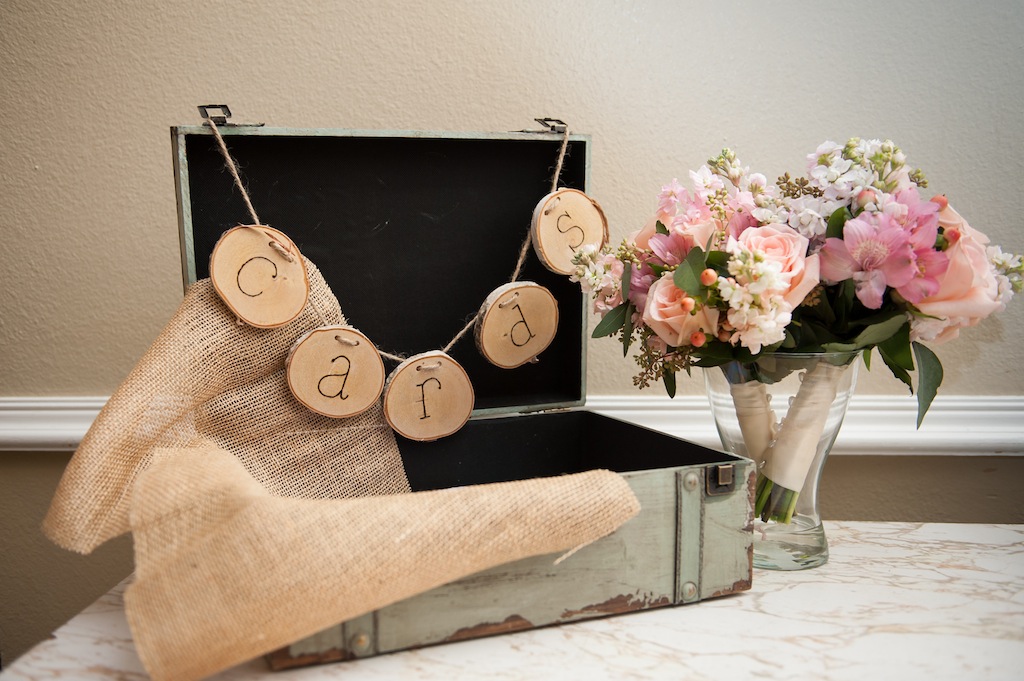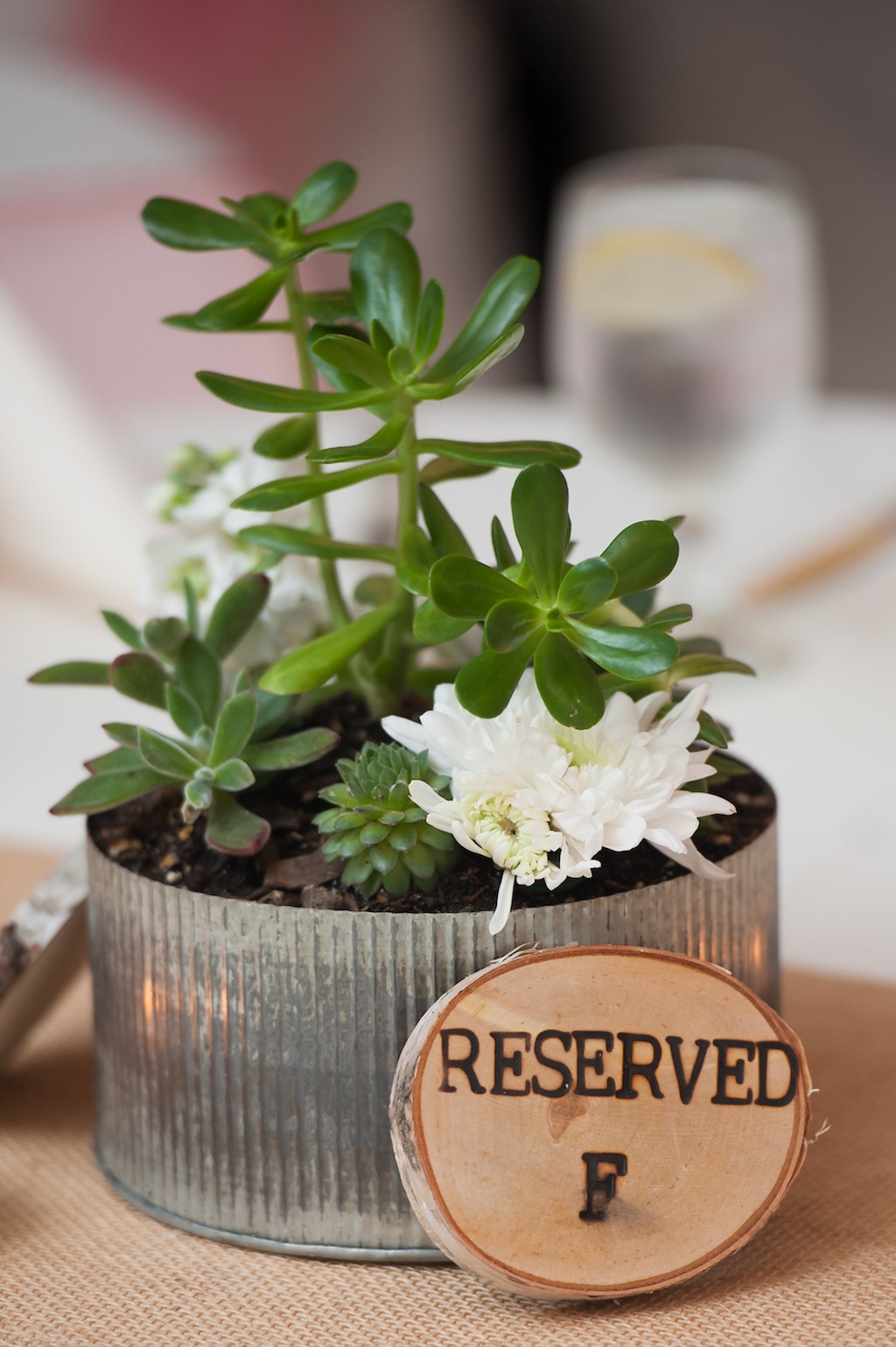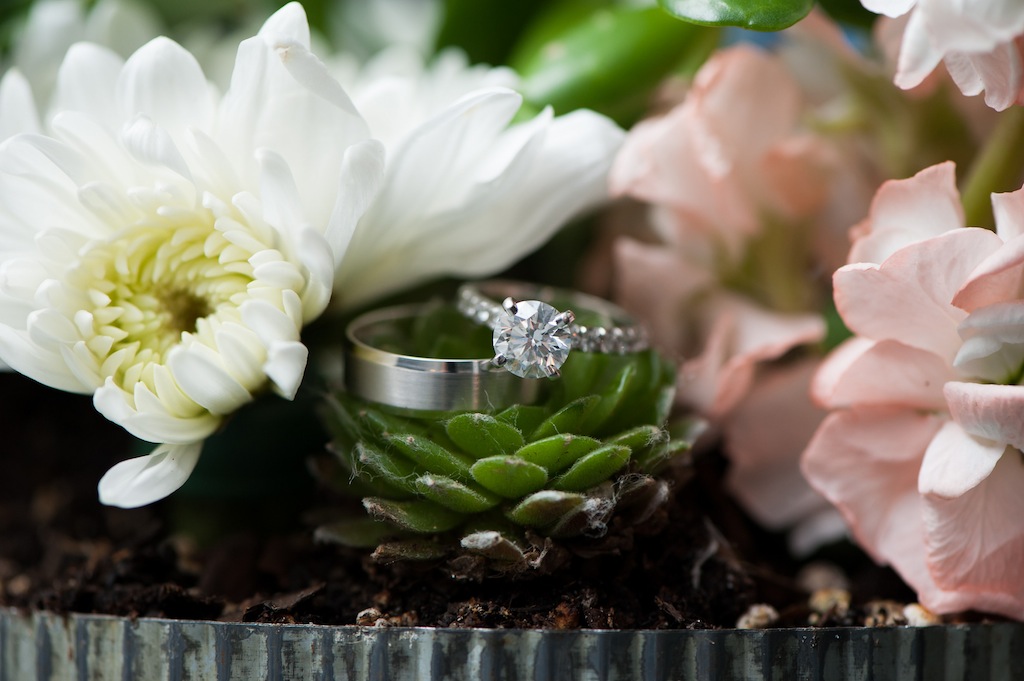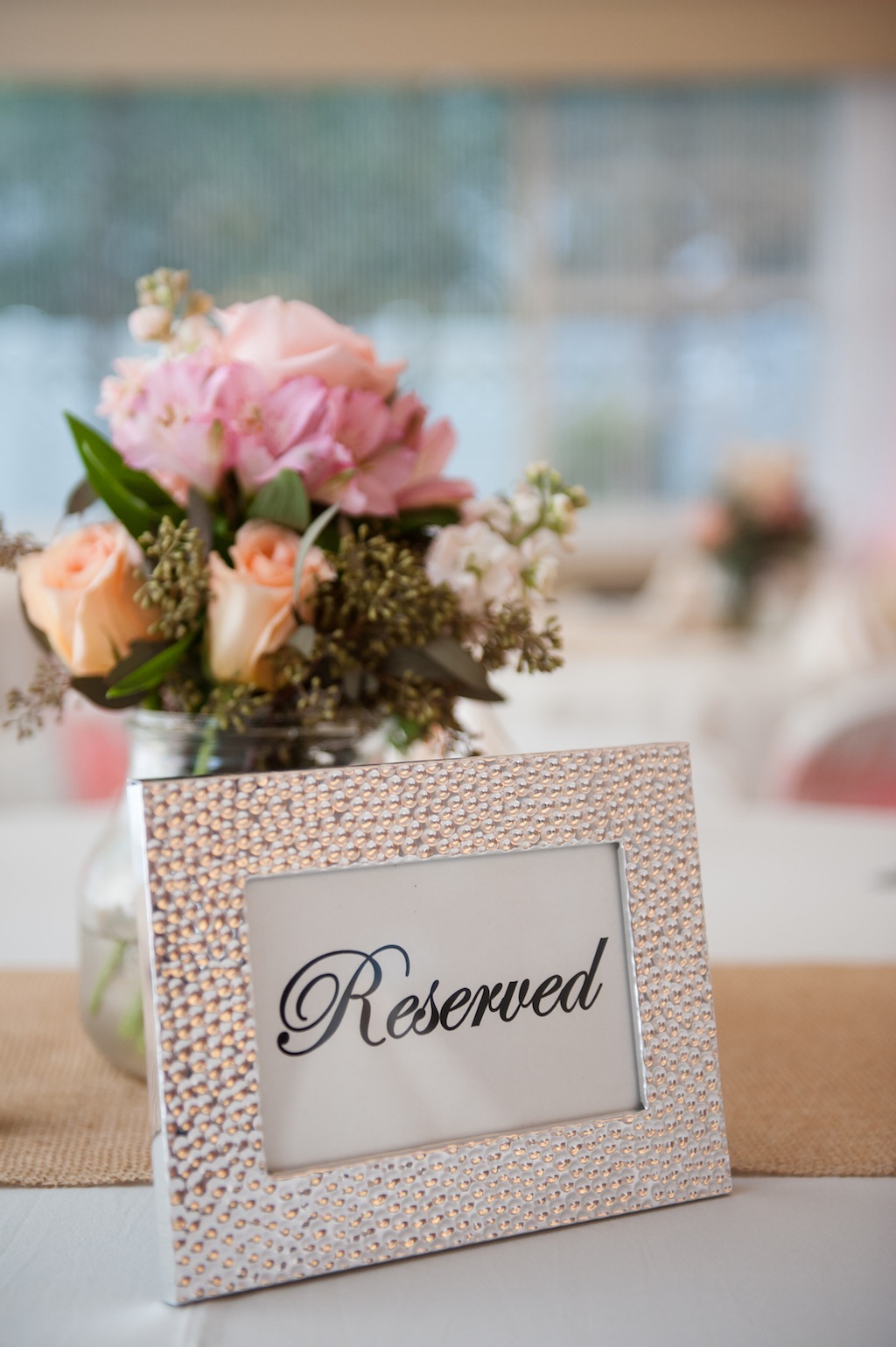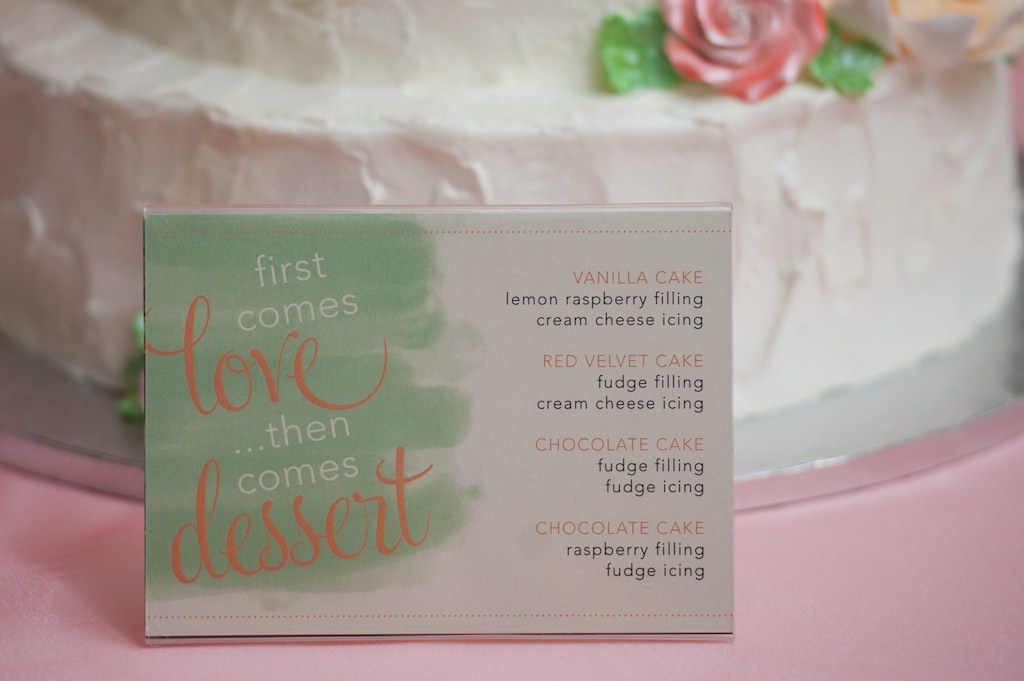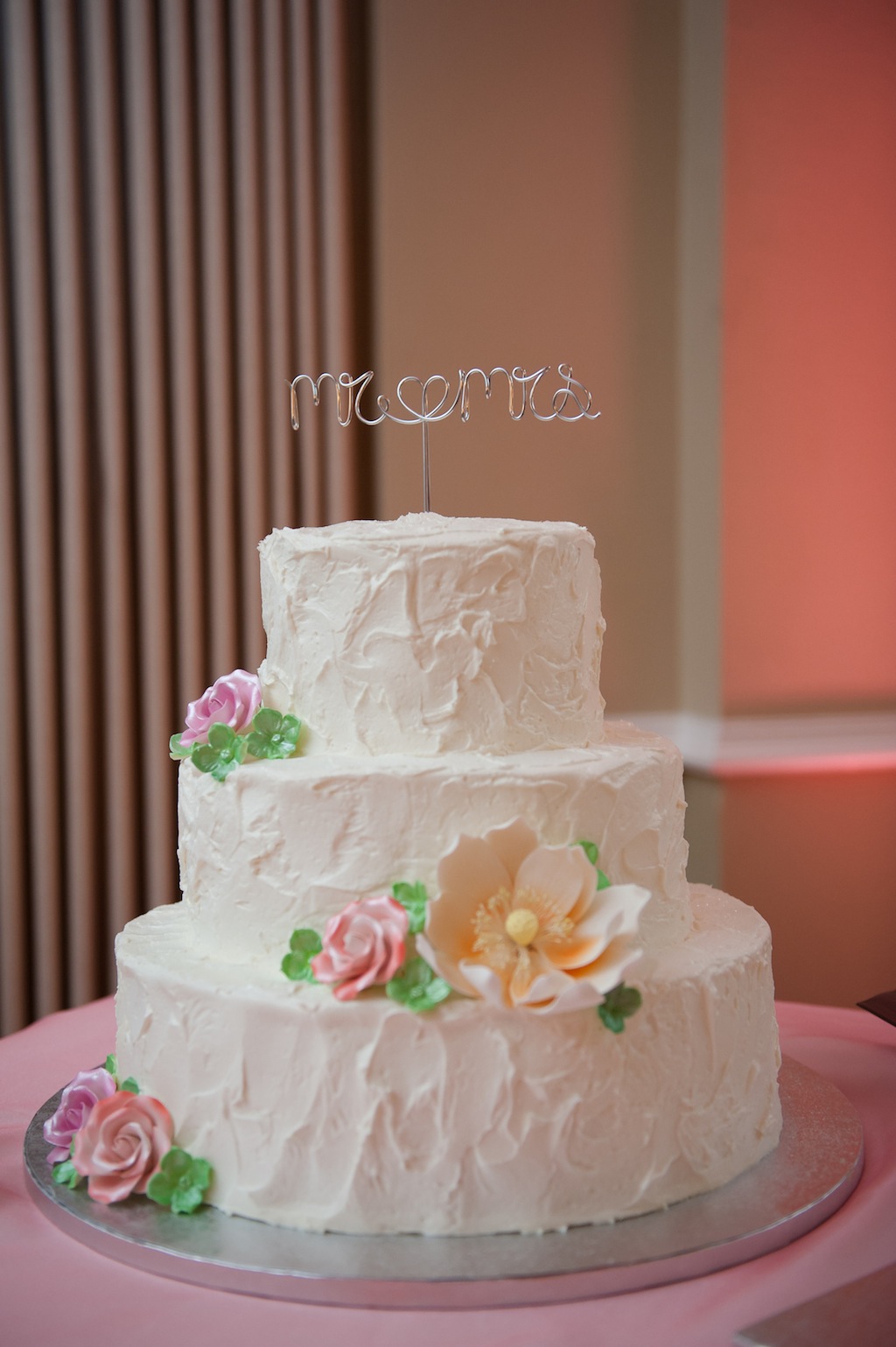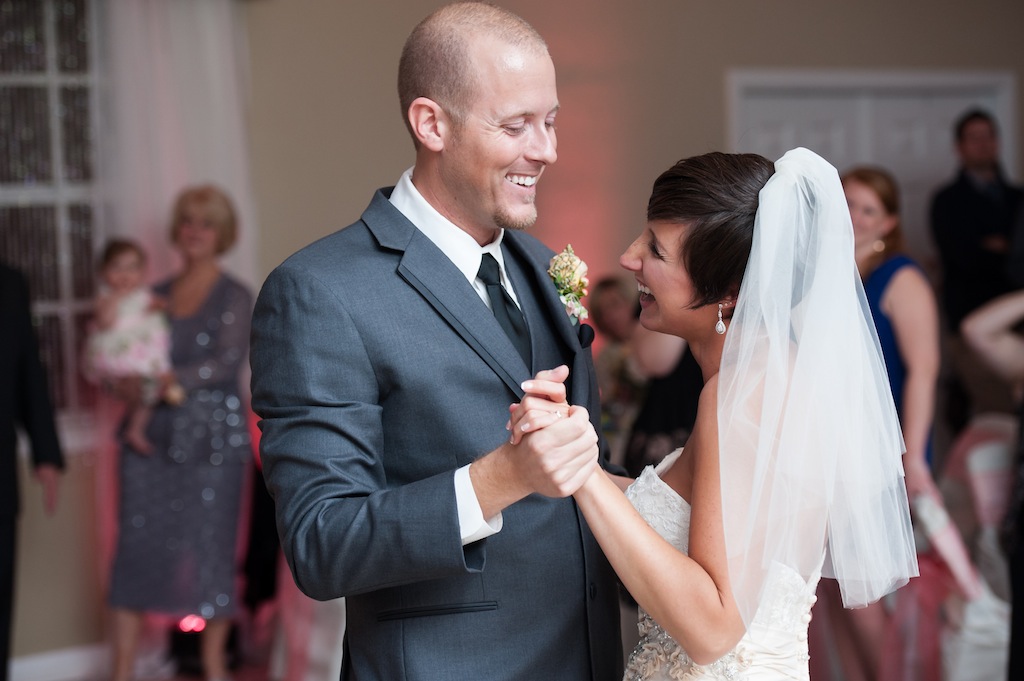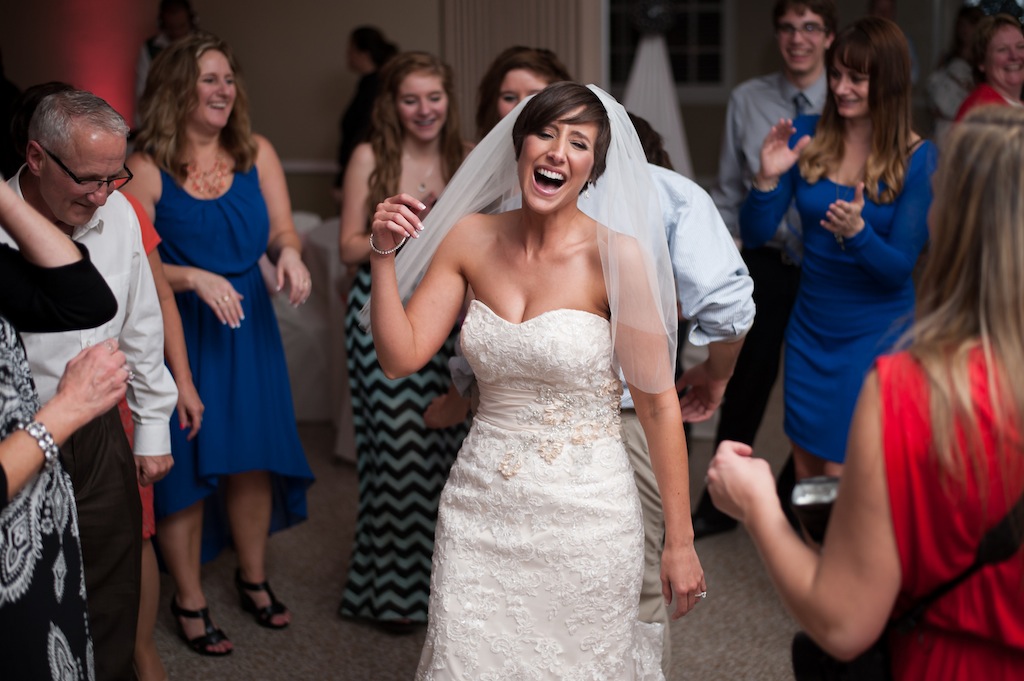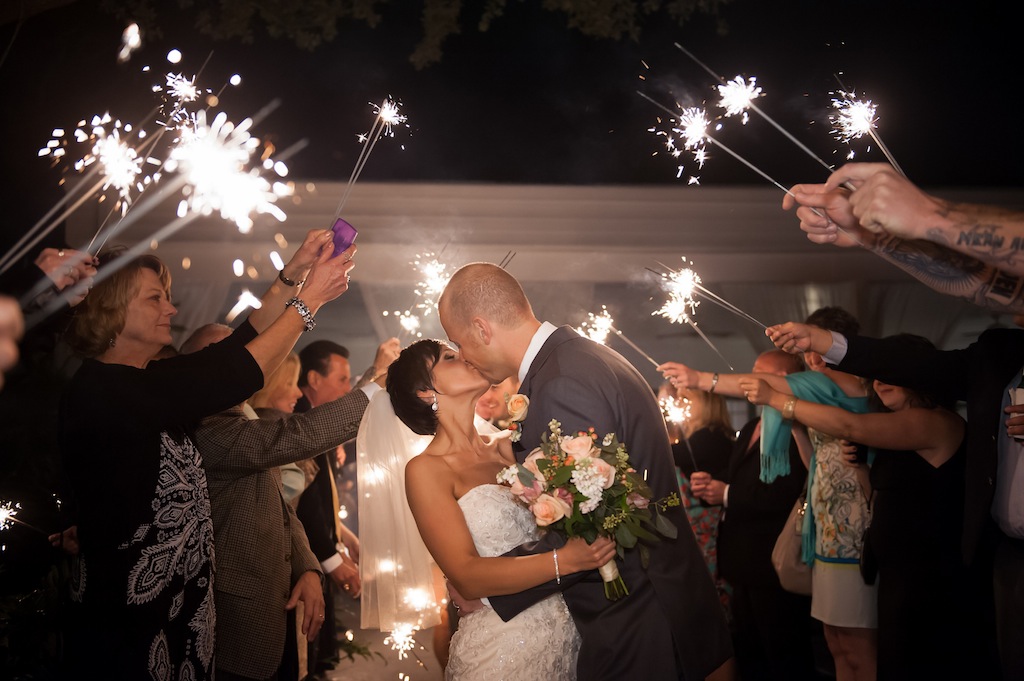 "My favorite part was that we were able to be escorted out by our guests through a tunnel of sparklers! Not only was it fun, but the pictures turned out amazing! And then we went right to my husband's favorite part, leaving on a boat! He really wanted to leave our celebration on a boat. It was a lot of fun seeing all of our guests lined up along the water waving at us!" – The Bride
What advice would you give to other Tampa Bay Brides?
I would suggest utilizing a vendor that you have selected to obtain references for other vendors. I fell in love with our photographers – their work and their personalities – so I asked them for several references for vendors. They didn't steer me wrong!
I learned that it's a relatively small world when it comes to weddings in Tampa and many vendors  work together on a regular basis, so some of them get to know each other. If you've found a vendor that you work well with and understands what you are looking for, ask them for recommendations!
Tampa Wedding Venue: Davis Islands Garden Club
Tampa Wedding Photographer: Sarah & Ben
Tampa Wedding Planner: Sarah Brangenberg (friend of the bride)
Tampa Wedding Caterer: Olympia Catering
Tampa Wedding Planner: Sarah Brangenberg (friend of the bride)
Tampa Wedding Officiant: Pastor Dean Wild – Grace Family Church
Tampa Wedding DJ: Grant Hemond & Associates – Cory Barron
Tampa Wedding Dress: Perfection Prom & Bridal – Allure
Tampa Wedding Hair & Makeup: KyleLynn Weddings – Cari Collinworth