For the couple dreaming of a non-traditional wedding and wanting to incorporate their style and charm, this bohemian inspired Tampa Bay wedding styled shoot sets the stage for romance and modern design.
The bride was the epitome of bohemian glamour, swept away in a whimsical and romantic long-sleeve lace wedding gown from Tampa Bay wedding dress boutique Isabel O'Neil Bridal Collection. A vibrant bouquet allowed the bride to keep her beauty simplified with soft curls and minimal jewelry and focused the attention on her figure flattering gown.
MORE: ISABEL O'NEIL BRIDAL COLLECTION WEDDINGS
Tampa Bay wedding planner Amy Kladis, owner of Glitz Events, received the inspiration for this styled shoot from an unsuspecting place, a photograph.
"It all started with a photo of a bouquet. The photographer saw it and wanted to do a shoot surrounding it," Amy explained. "We then created a vision that showed its romance and edgy vibe. The brick walls and metal details of the Morean Center for Clay within the building were the perfect match for the shoot. Although the building is old, it added a little bit a modern and edgy vibe to the boho trend that everyone was doing."
"My favorite element was the simple yet romantic setting for the ceremony, just garland and candles," Amy added. "Keeping it simple allows the bride and groom to be the focus, as it should be."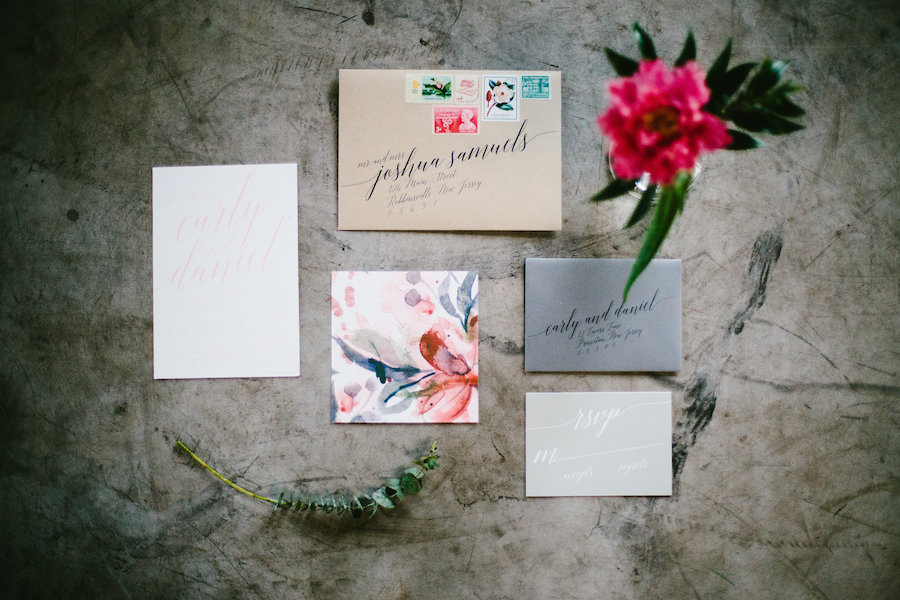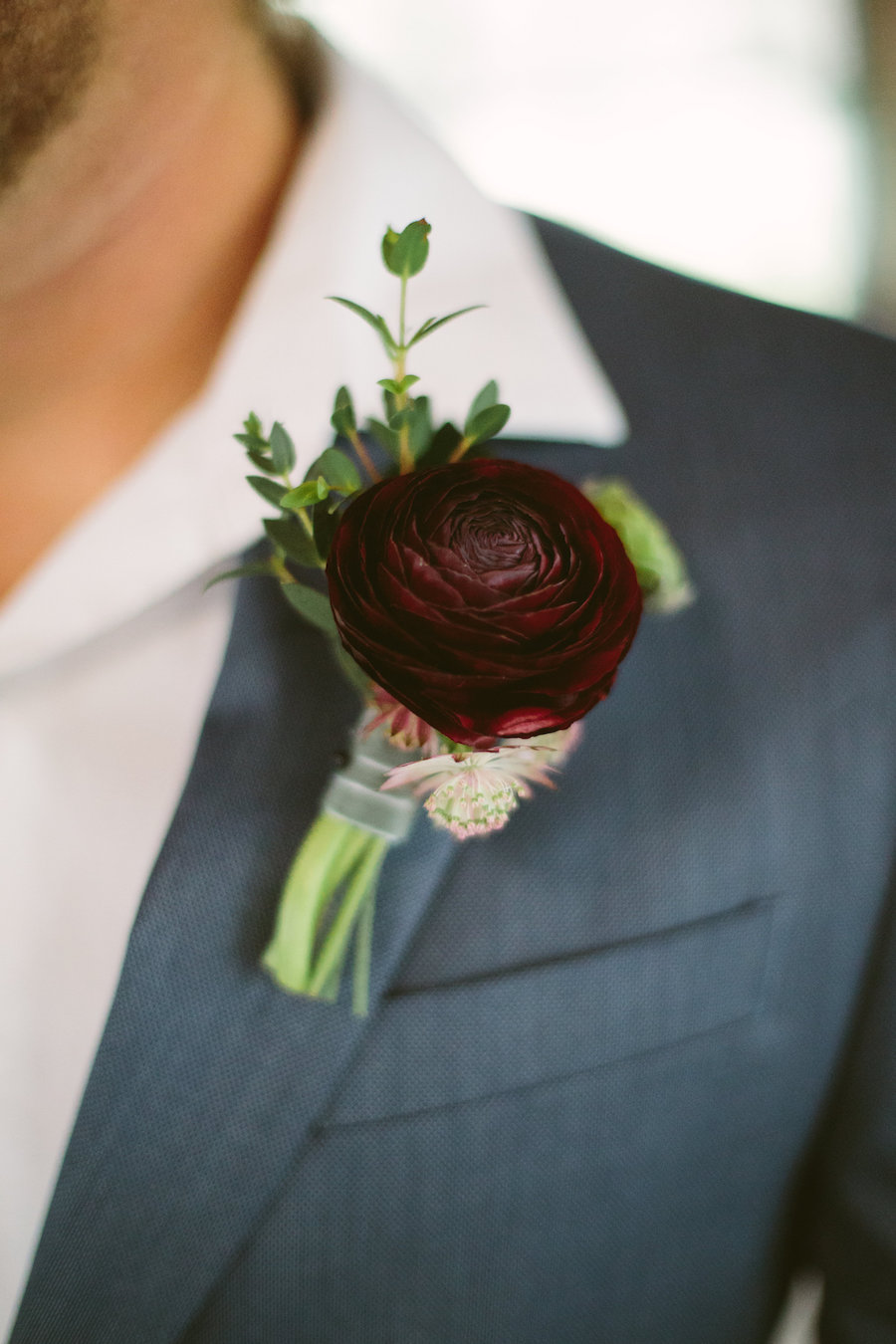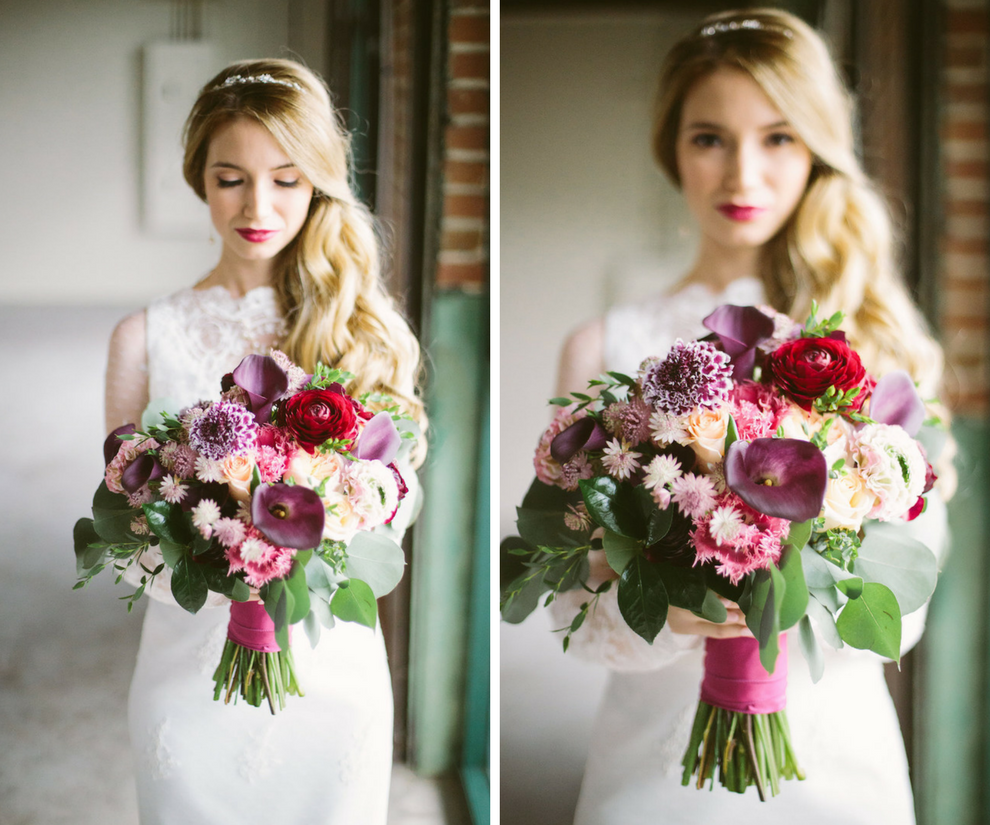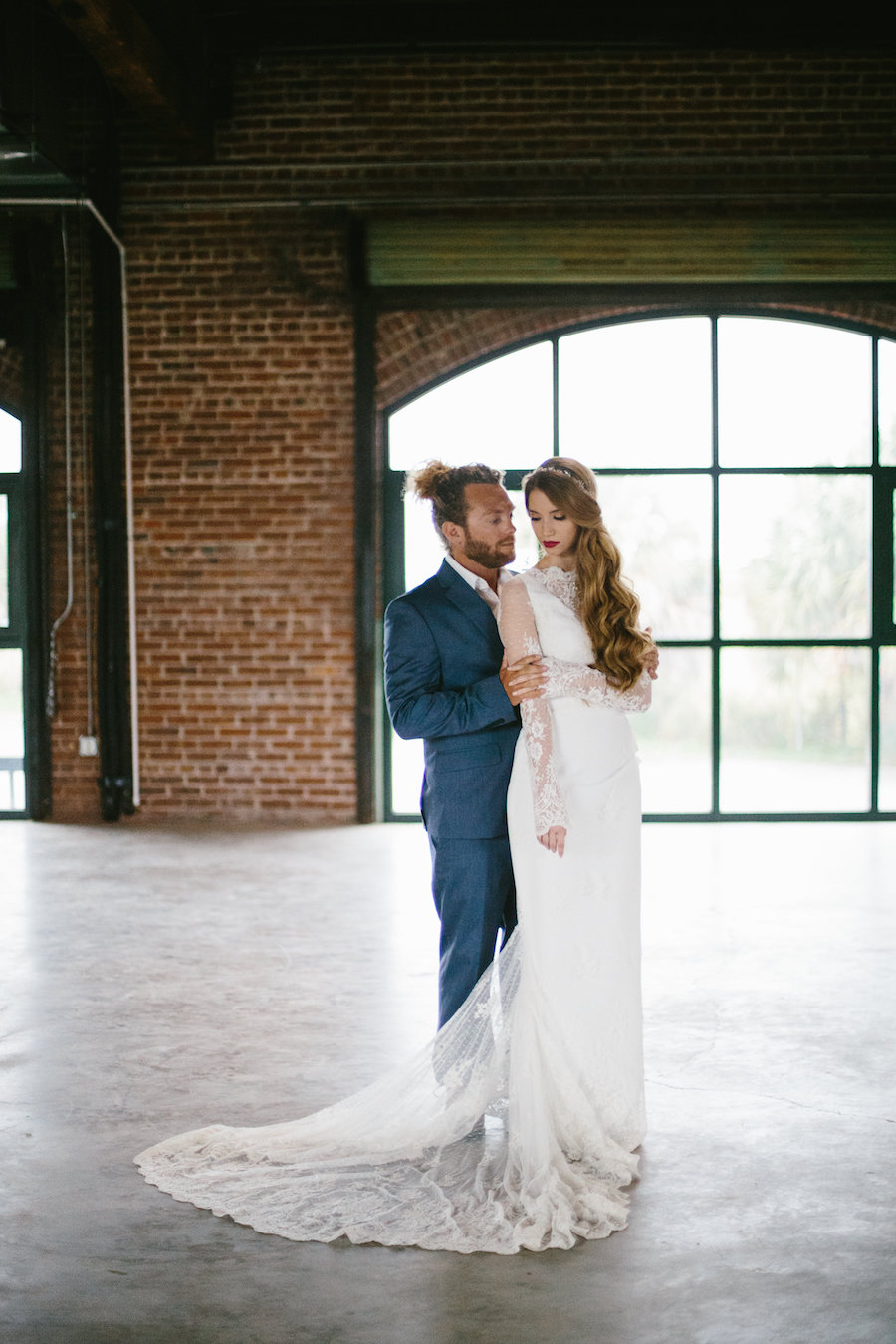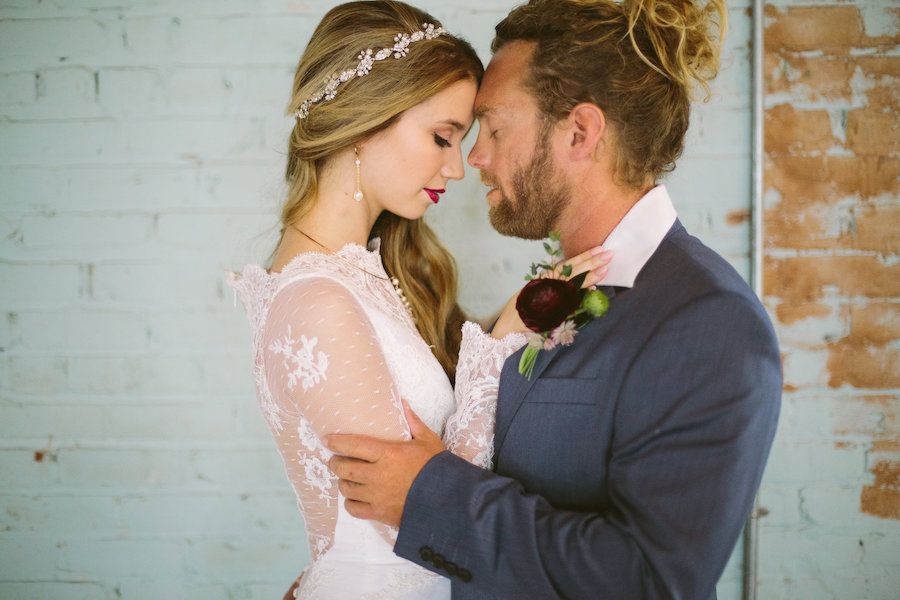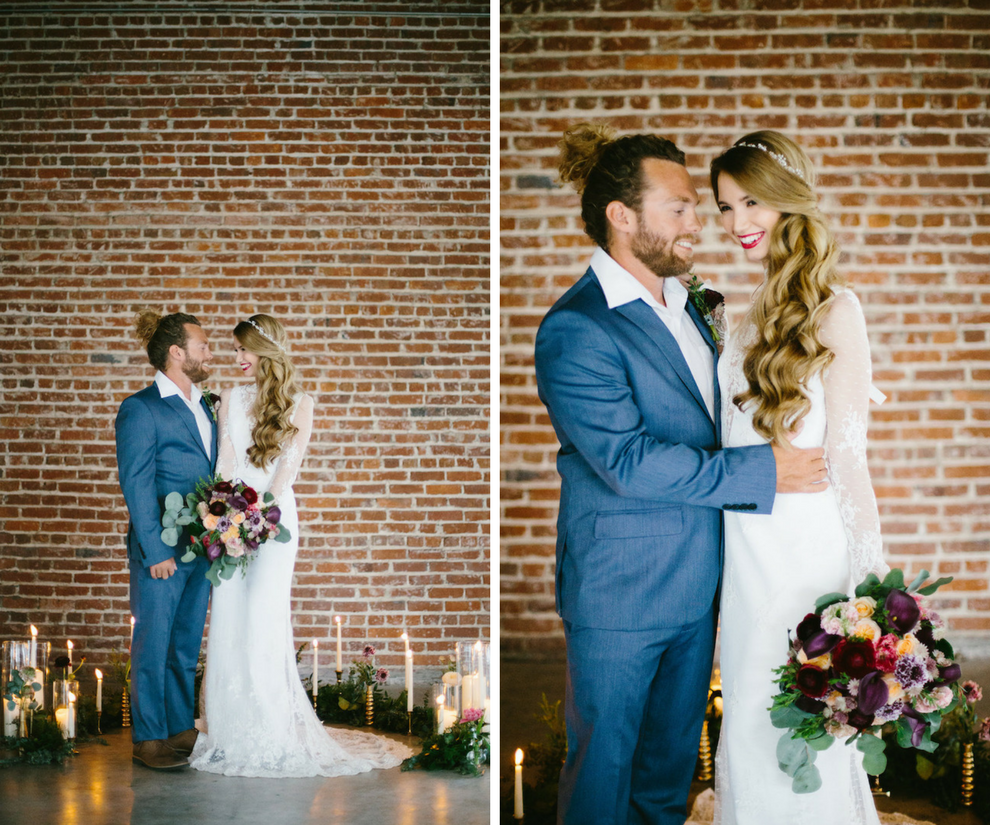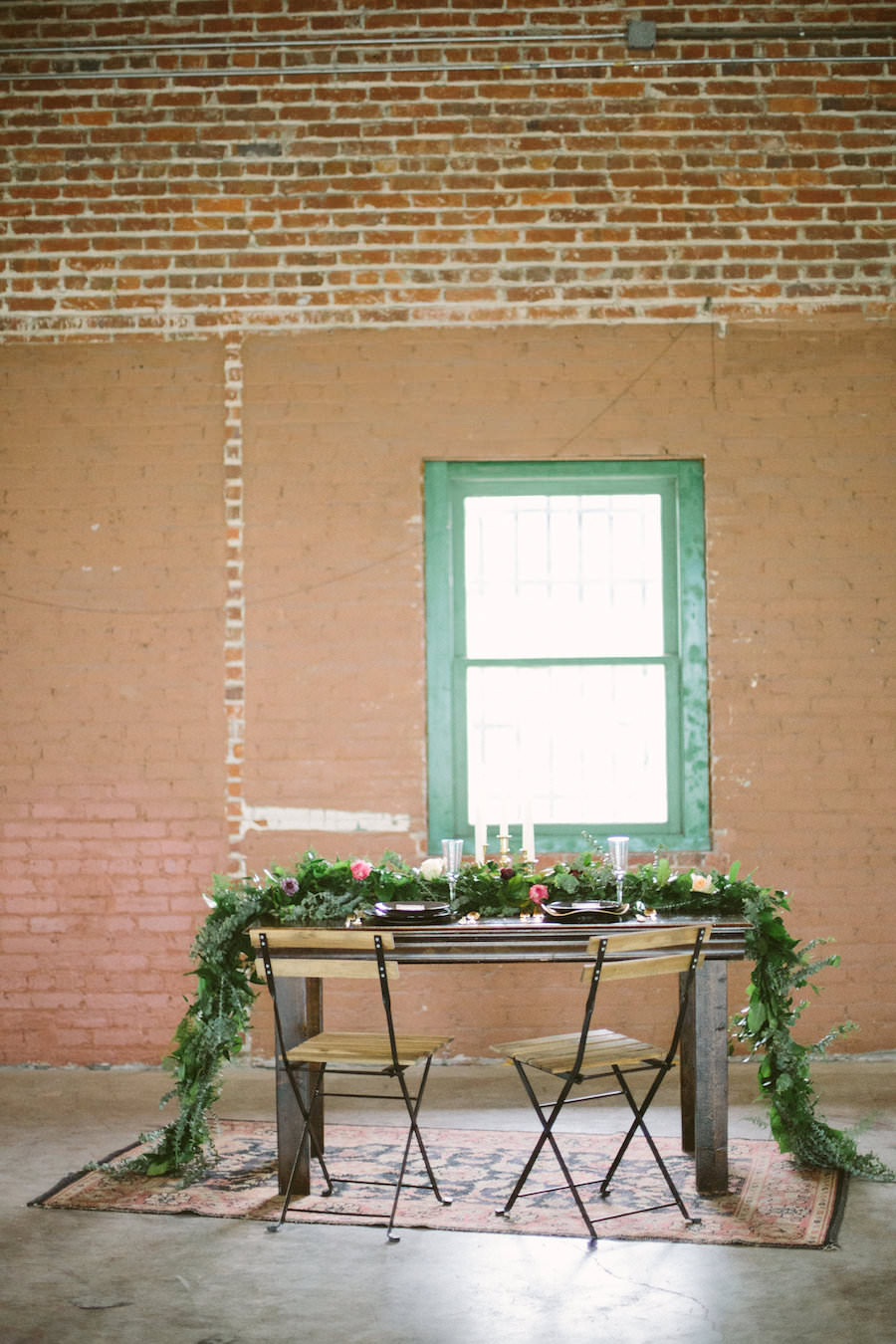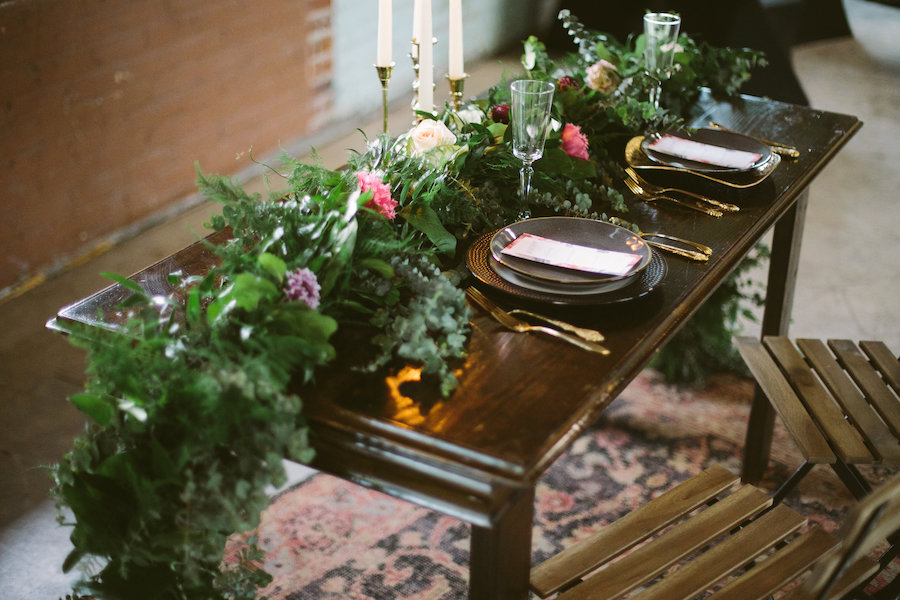 How would you describe your theme?
Modern boho romance. We wanted to update this look with the edgy/artsy feel that St. Pete gives.
What were your colors?
Grey and neutrals with pops of a deep purple and pink. This shoot shows how to mix a fall color with a spring color to use it for any season.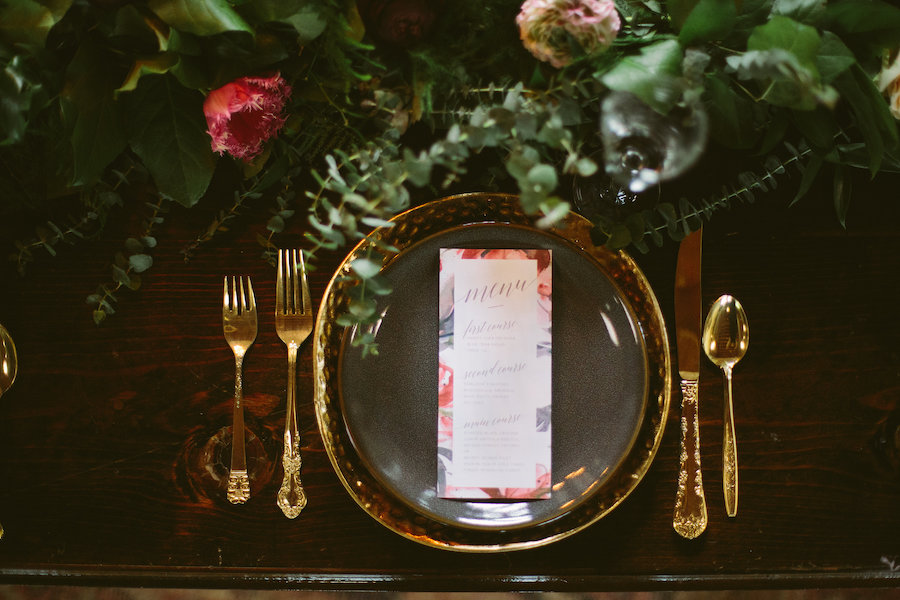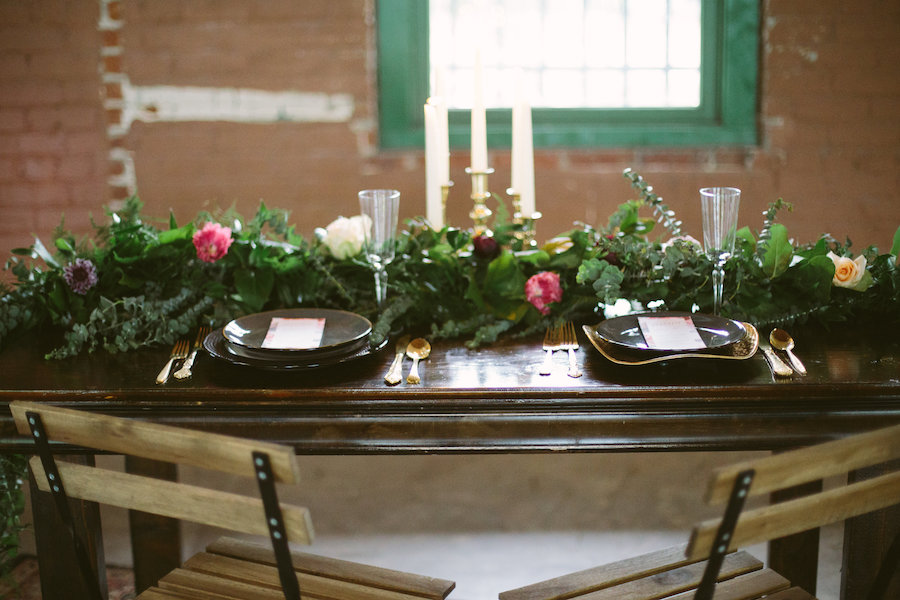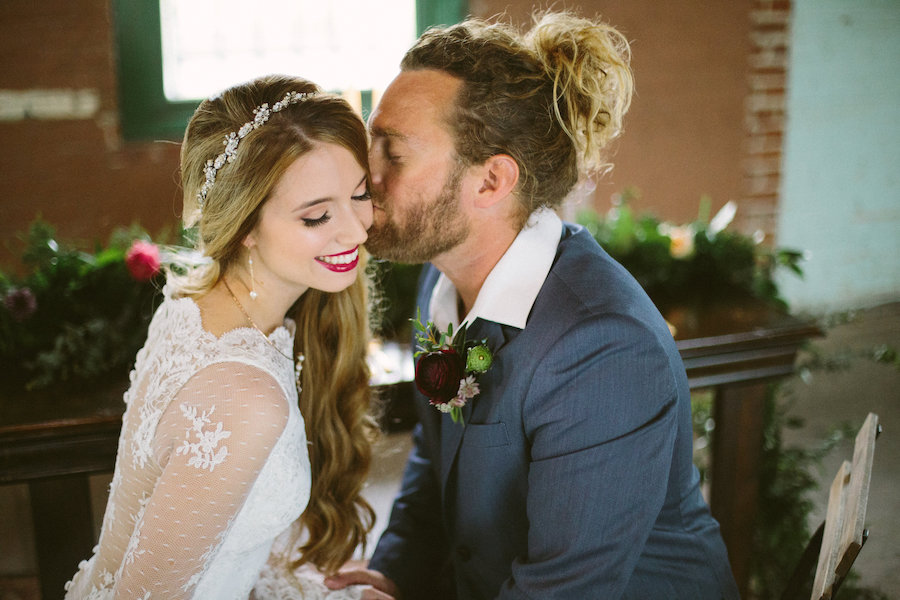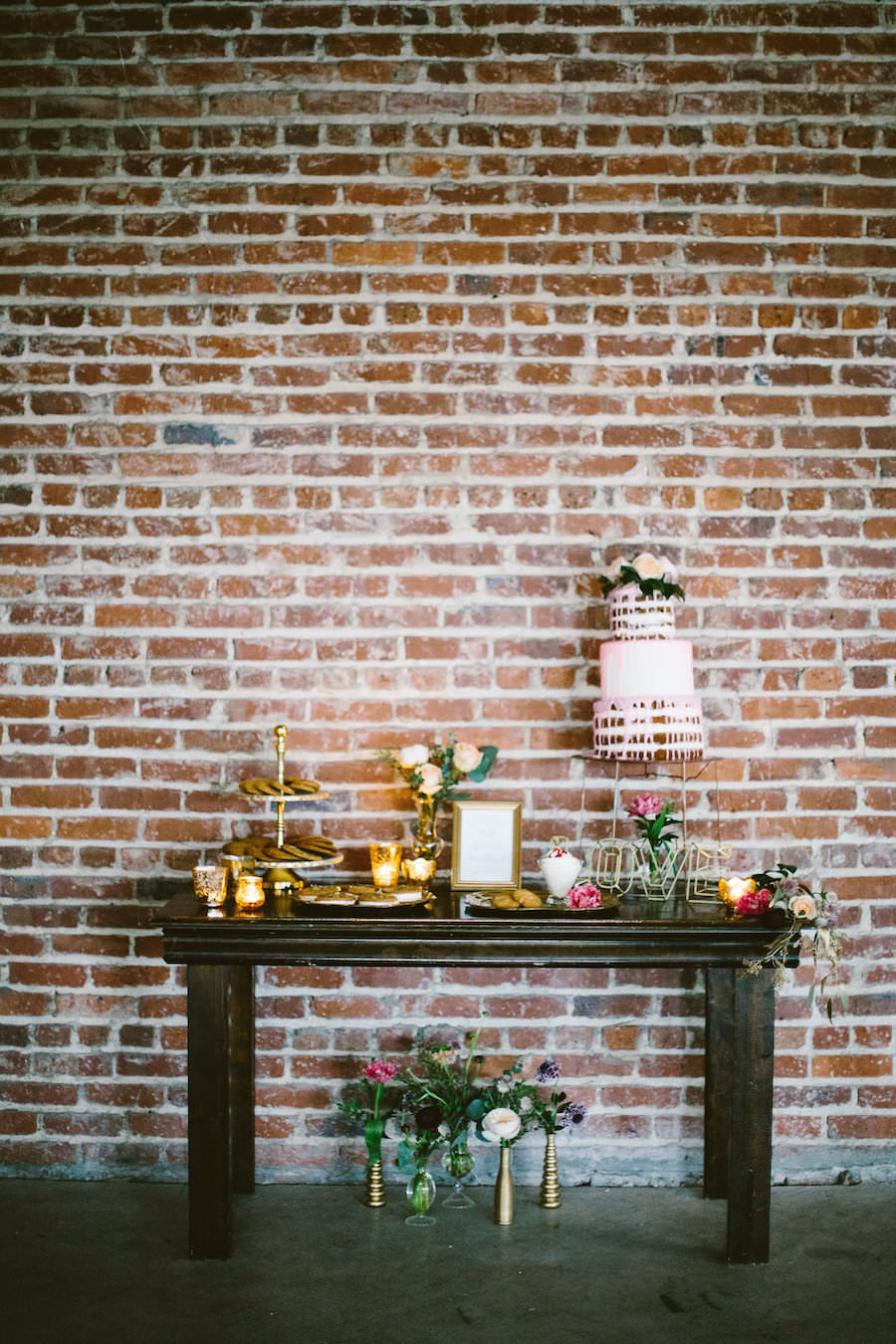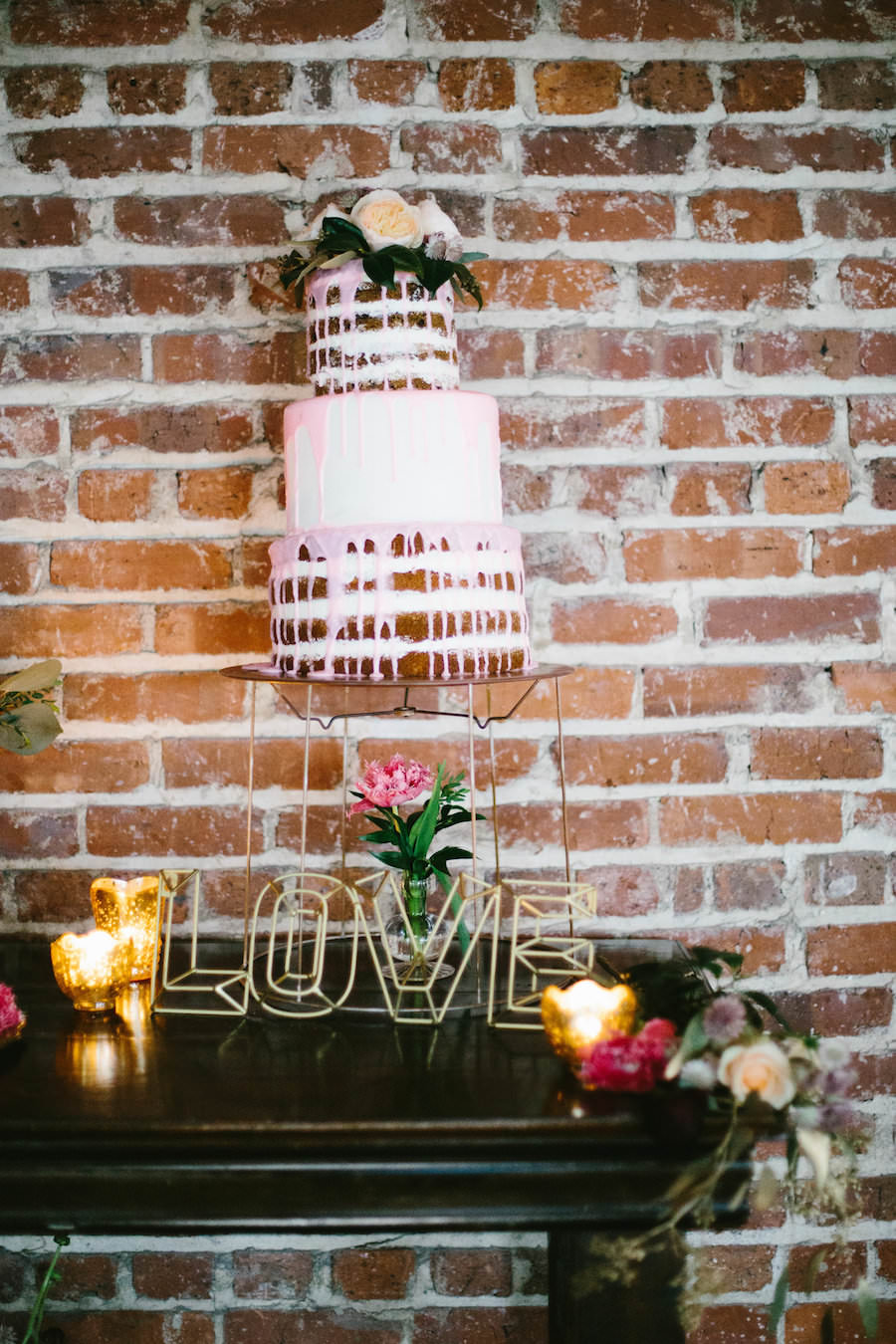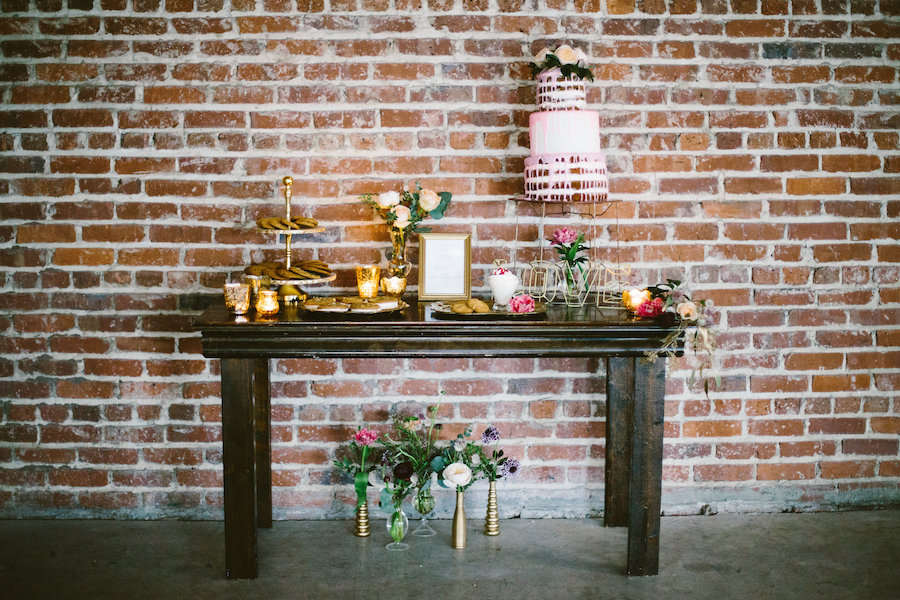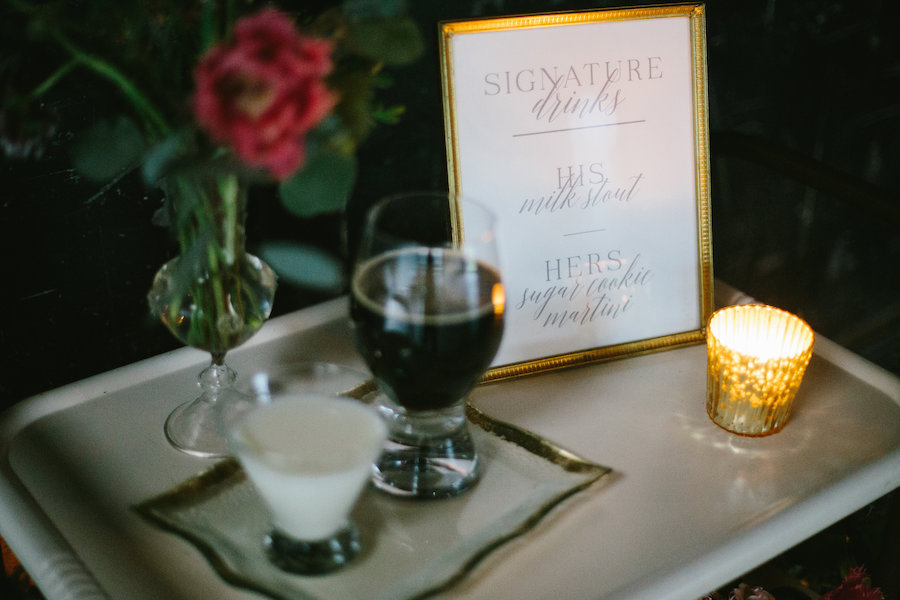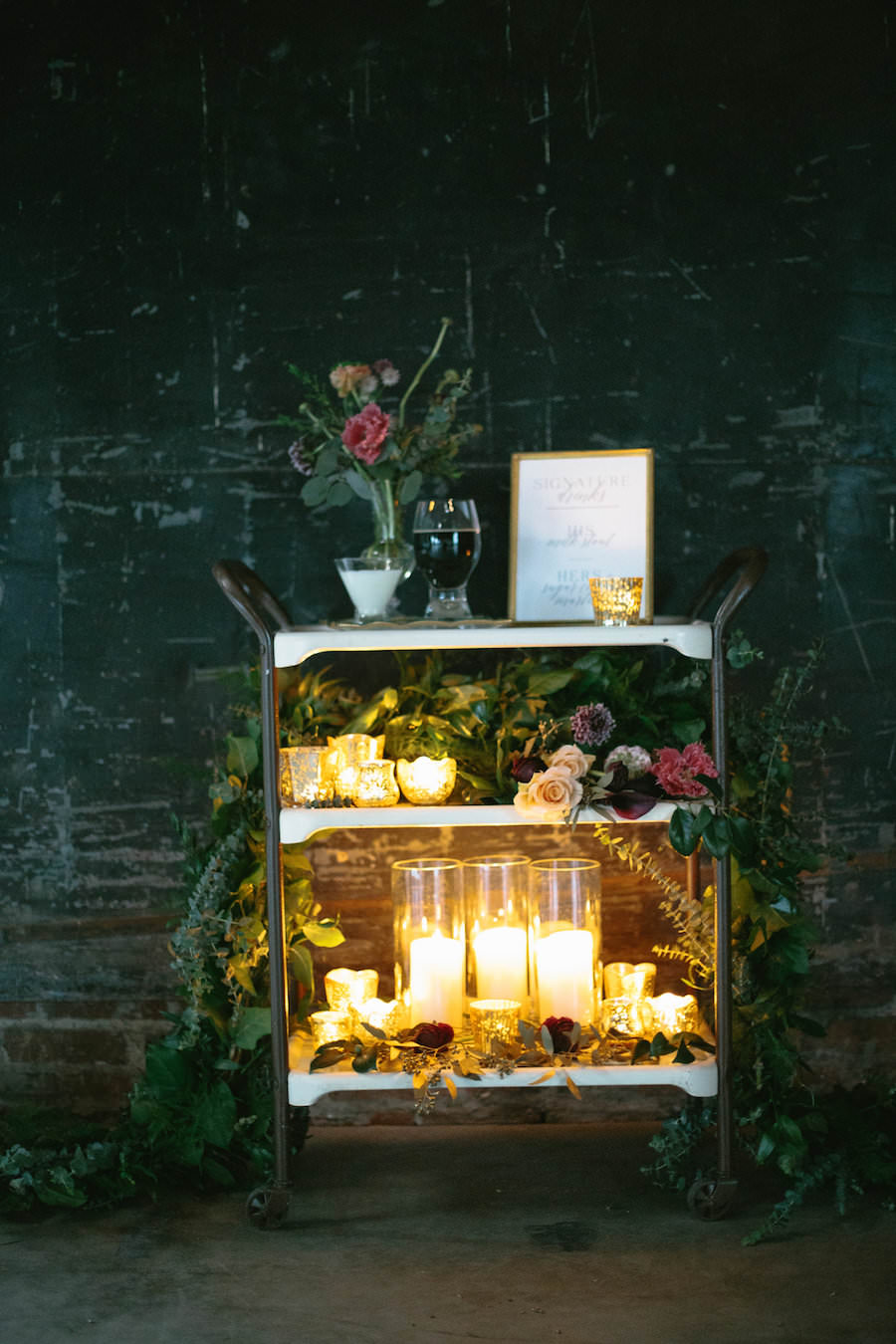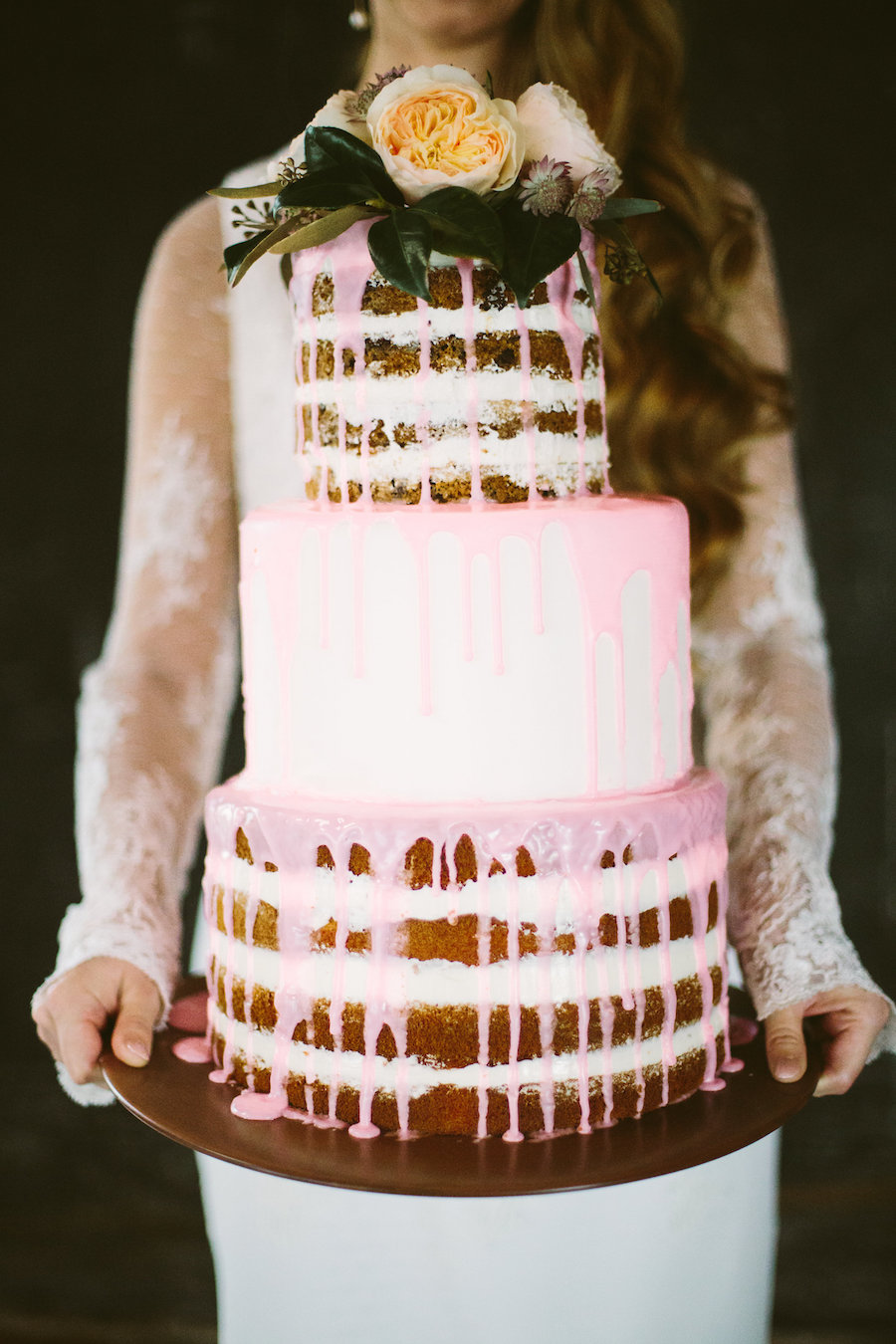 How much would you estimate this wedding would cost for 150 guests in the Tampa Bay area?
Venue: $1,900 – $3,150 | Wedding planning and/or design: $4,000 – $7,000 | Photography: $2,100+ | Flowers: $3,000 | Invitations/Stationery: $1,000 | Chair Rentals: $1,200 | Table Rentals: $1,300 | Other Decor Rentals: $1,300 | Bride's Attire: $4,300 | Cake & Cookie sandwiches: $1,350 – $2,000 | Bride's Jewelry: $150 | Bride's Hair and Makeup: $200
Ceremony and Reception Venue: Morean Center for Clay
Photographer: Ashley Izquierdo
Planning/Coordination/Design: Glitz Events
Florist: Braun's Fine Flowers
Rentals: WISH Vintage Rentals
Cake: Trudy Melissa Cakes
Invitations: Chelsea B. Designs
Dress Shop and Designer: Isabel O'Neil Bridal Collection *Preferred Marry Me Tampa Bay Wedding Pro
Jewlery: Everistta
Hair & Makeup: Style Hair & Makeup