You've spent months going over the details and decor of your Tampa Bay wedding, but there is one aspect that can't be forgotten, the marriage certificate.
Tampa Bay wedding officiant A Florida Wedding Ceremony shares how to make sure marriage is legal in the state of Florida.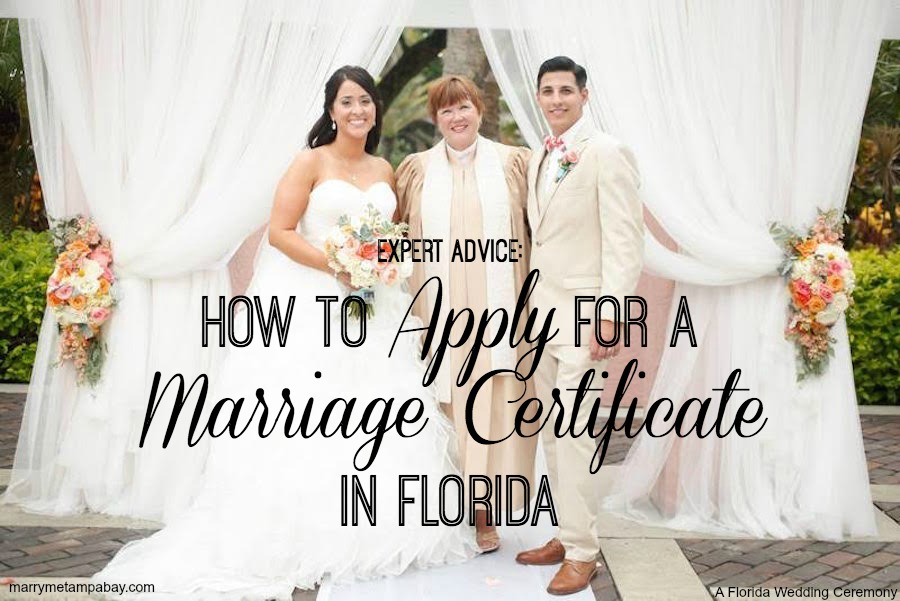 Before You Go
At least 3 days before you tie the knot, but no more than 60 days, read the marriage handbook, then visit your local Florida clerk's office and bring this completed marriage application. (There is no waiting period if you are from out of state or if you have complete the premarital preparation course). Have $93.50 for the license in the form of cash, check or credit credit. This fee can be reduced to $61 if you've completed a premarital preparation course. If you plan to have a ceremony at the courthouse, it is an additional $30.
Once You Arrive
Your spouse must be present, and you must each have a valid I.D. The clerk will ask if you have read the marriage handbook. Present the completed marriage application (that you printed at home), and take an oath that the information you provided is correct. Additional marriage license FAQs.
Say "I Do"
Before your actual wedding ceremony, give your marriage license application to the person performing your wedding ceremony, who must be a member of the clergy, officer of the court or notary. After the ceremony, the officiant will legalize the license so that is can be filed.
Decide if you would like the officiant to return the license application to the clerk's office for filing which normally will take 2-4 weeks for you to receive back. If you need a quicker turnaround, you (or friend or family member) can take it back to the clerk's office yourself within ten days of the ceremony to receive your license immediately.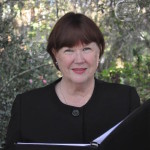 Deborah and her husband Michael opened A Florida Wedding Ceremony in 2001 and have been performing wedding ceremonies in the Tampa Bay area ever since. Deborah has a degree in Fine Arts from the University of Michigan and taught theatre at Cranbrook Theatre School. She was a minister for the Unity Church, as well as working as a professional actress for many years, which she found as an asset while helping to develop the church's television ministry.
Performing weddings is Deborah's passion. "Of all the wonderful experiences of my life, performing wedding ceremonies is number one. Every couple is unique, every ceremony is unique and being a part of their very special day and touching their hearts is truly a blessing." Website | Facebook | Pinterest