There's nothing a couple needs more on their wedding day than relaxation. Coming off months of preparation, a whirlwind week of family and friends arriving and anxiety about everything going smoothly, all of these emotions can affect how much you enjoy your actual wedding day.
If you read the advice our couples share at the end of every real wedding feature, they usually say to, "take it all in; it goes by quickly," and that is 100 percent true.
To help start your day "in the moment" and to keep you present throughout it, Fifth Sign Yogi offers mobile relaxation and meditation based yoga classes for you and your bridal party at your location (you may even want to hold a separate class for those anxious family members).
With over 200 hours of yoga teaching experience and previous experience in the wedding industry, the owner, Tia, creates custom yoga classes specialized for relaxation and stress reduction through the use of breath work, meditation, asanas, and aromatherapy.
And, after you've exhaled all of the stress away, you can celebrate with a complimentary craft beer or mimosa toast!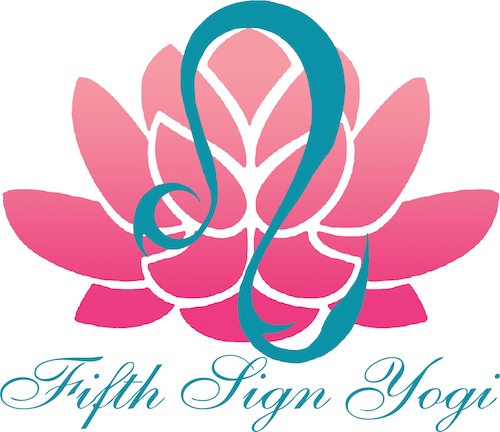 What inspired you to start your business?
I was setting up a wedding on the beach a few years ago for the event design company I worked for, and I saw a class being held beforehand. I thought what a fantastic idea that was to give the bride and bridal party a great start to what can be a sometimes hectic day. So I got my 200-hour yoga teacher certification and started teaching classes preparing to start my business.
What types of yoga experiences do you offer?
"Morning of", "morning after" classes and bridal party/bachelorette party classes. Classes range from 30 to 60 minutes and include aromatherapy, a mimosa or craft beer toast and a special gift for the bride. Packages start at $115 for on-site yoga instruction.
Each yoga class comes with a routine specialized for relaxation and stress reduction through the use of breath work, meditation, asanas, and aromatherapy. We specialize in wedding yoga and focus on relaxation poses and breathing exercises to hold that sense of calm during the chaos that can occur on the big day.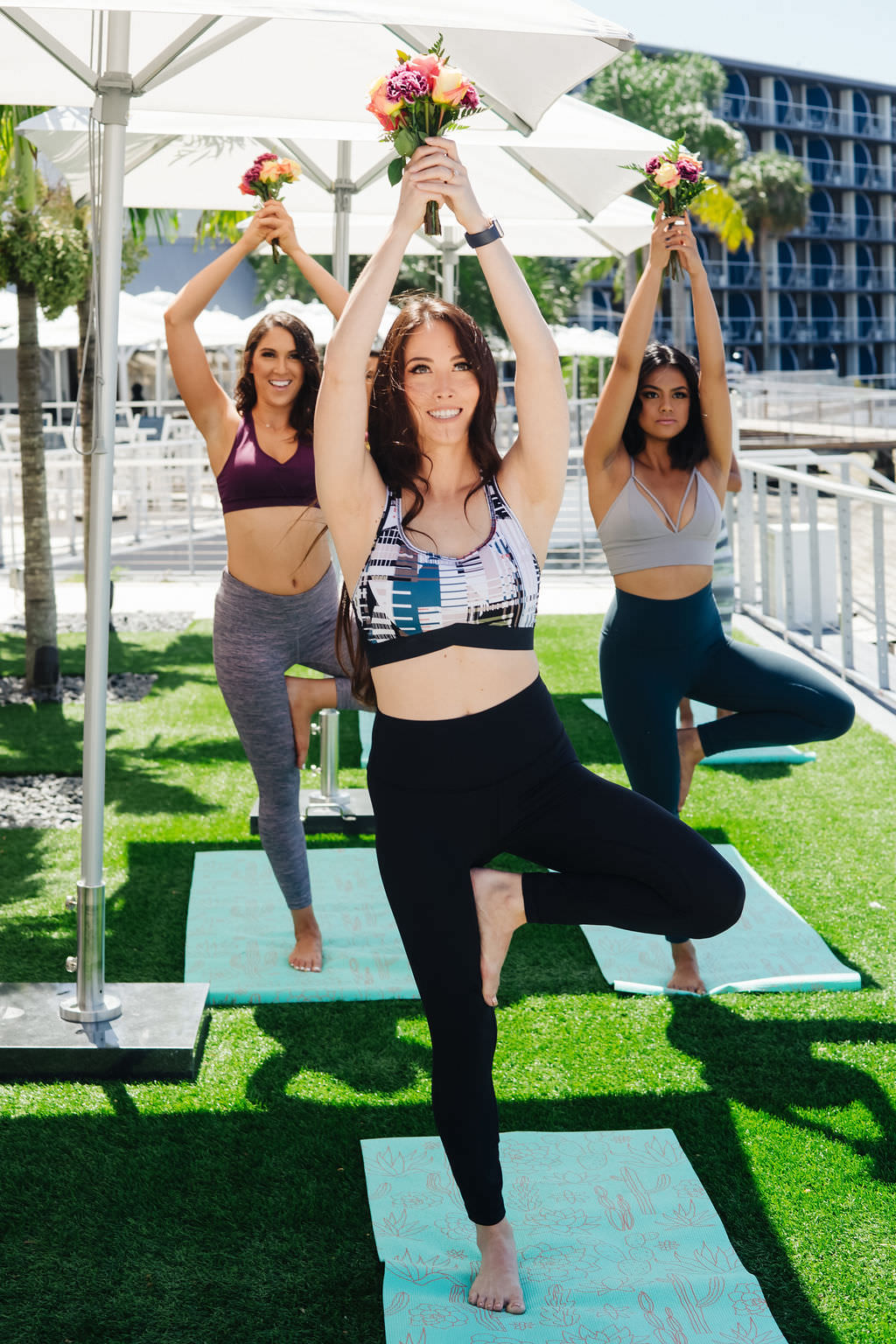 In your opinion, what is a must have at every wedding?
Yoga sets the tone for the rest of the day. It's a fantastic way to relax your mind and body before the busyness of the rest of the day begins. It allows you to carry that sense of calm when things may not be going exactly to plan. It also helps stretch out your body for all the dancing the night will bring!
I Want to Learn More about Yoga Classes with Fifth Sign Yogi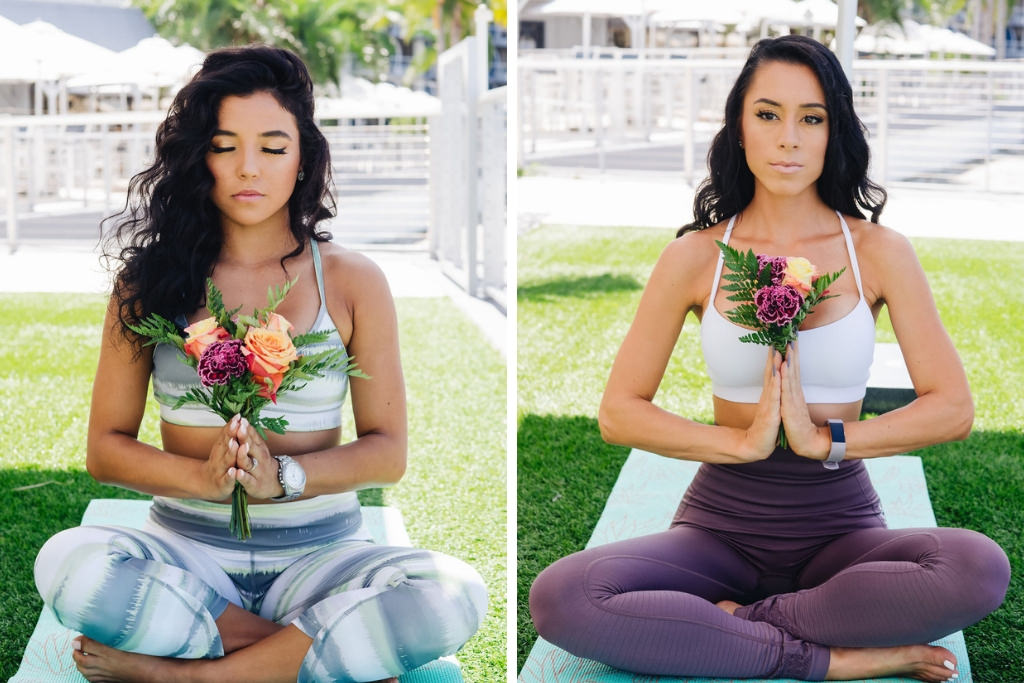 What is one thing most couples would be surprised to know about you?
I have a somewhat unhealthy infatuation with Robert Downey Jr. I saw him in the first movie I ever saw in theaters, Heart and Souls, and it grew from there. One day I hope to meet him.
What is one of your passions, non-wedding related?
I love to travel. If I'm not on a trip, I will usually be planning my next two. Vegas so far is my favorite place. I want to see as much of the world as I can.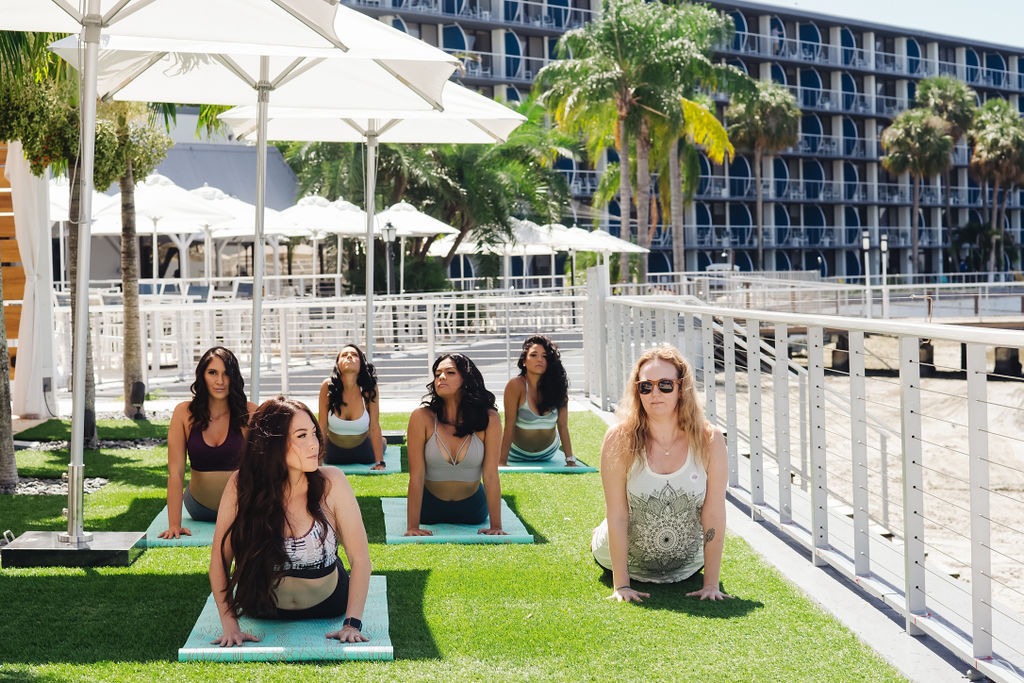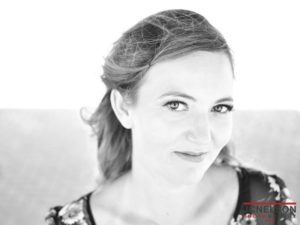 Tia Lawton was born and raised in Dunedin, FL and is a 200-hour certified yoga instructor and Yoga Alliance 200 hour RYT certified instructor. Tia enjoys creating a custom relaxing experience for brides, complete with relaxing music, essential oils, and a special craft beer or mimosa toast.
In her words, "I have a cat named Goku who lives up to his namesake but can be a jerk sometimes like cats do. I love dogs but currently don't have one, but I volunteer at the Humane Society of Pinellas to get my puppy fix. My boyfriend and I are craft beer enthusiasts and visit every brewery we can. My favorites would have to be between 3 Daughters in St. Pete or Dunedin Brewery."
LEARN MORE ABOUT FIFTH SIGN YOGI | EMAIL 
I Want to Learn More about Yoga Classes with Fifth Sign Yogi