Announcing your wedding date is one of the most exciting things that kicks off your wedding planning journey, so what do you need to know when it comes to all things save the dates?
We've enlisted Paperlust, a leading Australian-based online stationery designer, to answer the questions that every couple has on their mind when it comes to planning out their stationery needs.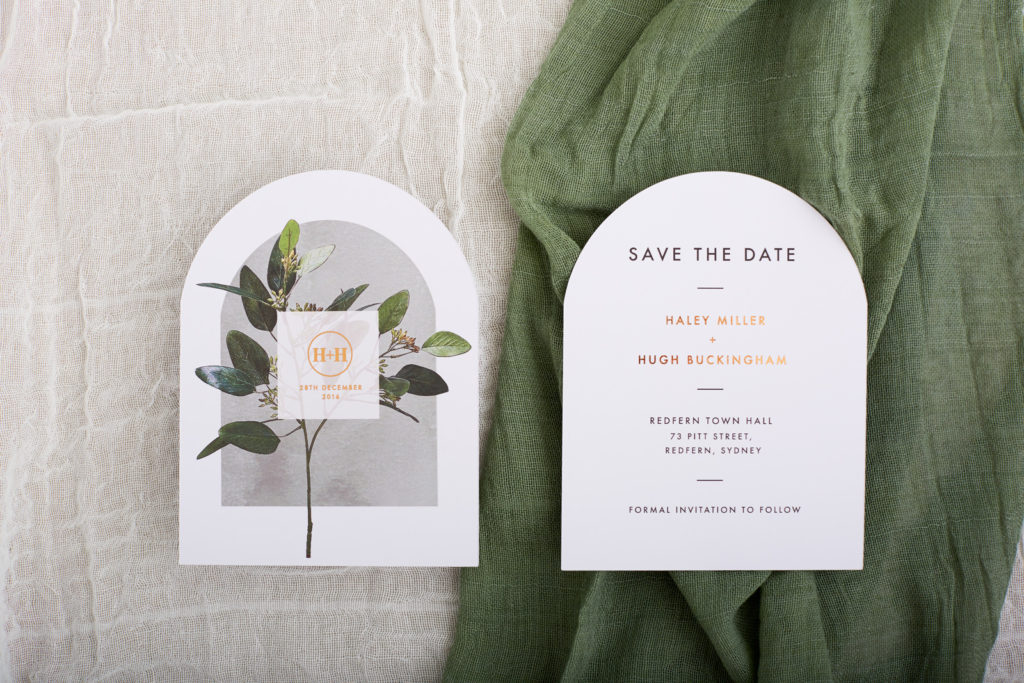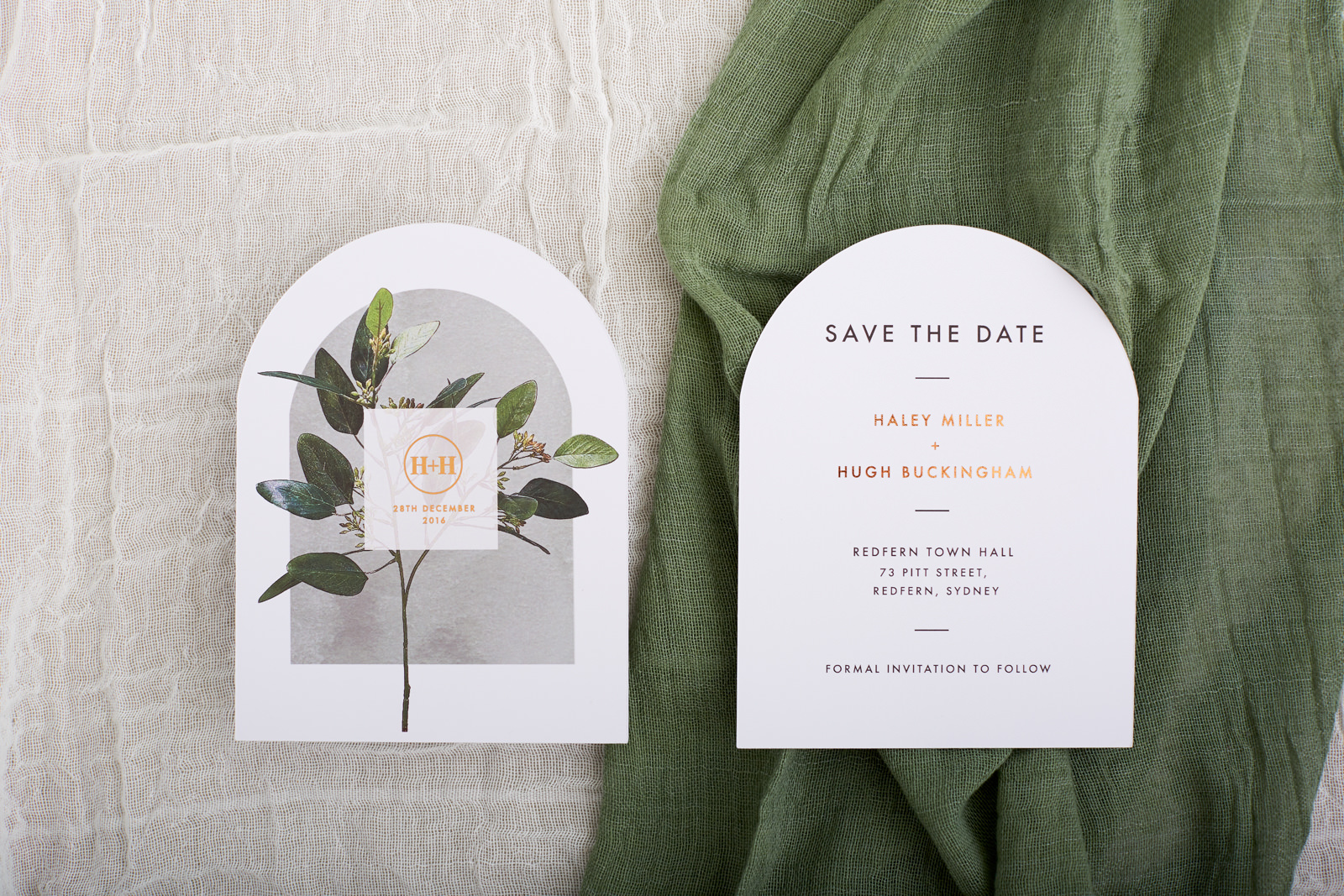 Paperlust knows a thing or two about save the dates with over 650 different designs from their independent designers to choose from; everything from clean and simple, floral accents, to creative options like save the date photos and save the date magnets, all customizable to meet your needs!
So why exactly are save the dates important? They serve two purposes: one is for your guests to mark your day of celebration off in their calendar, and the other is to give your guests a look into the style of your wedding day from its colors to the overall theme.
It is recommended that you send out your save the dates six to eight months prior to your wedding date, with some extra time allotted if having a destination wedding to allow guests time to plan their travel arrangements.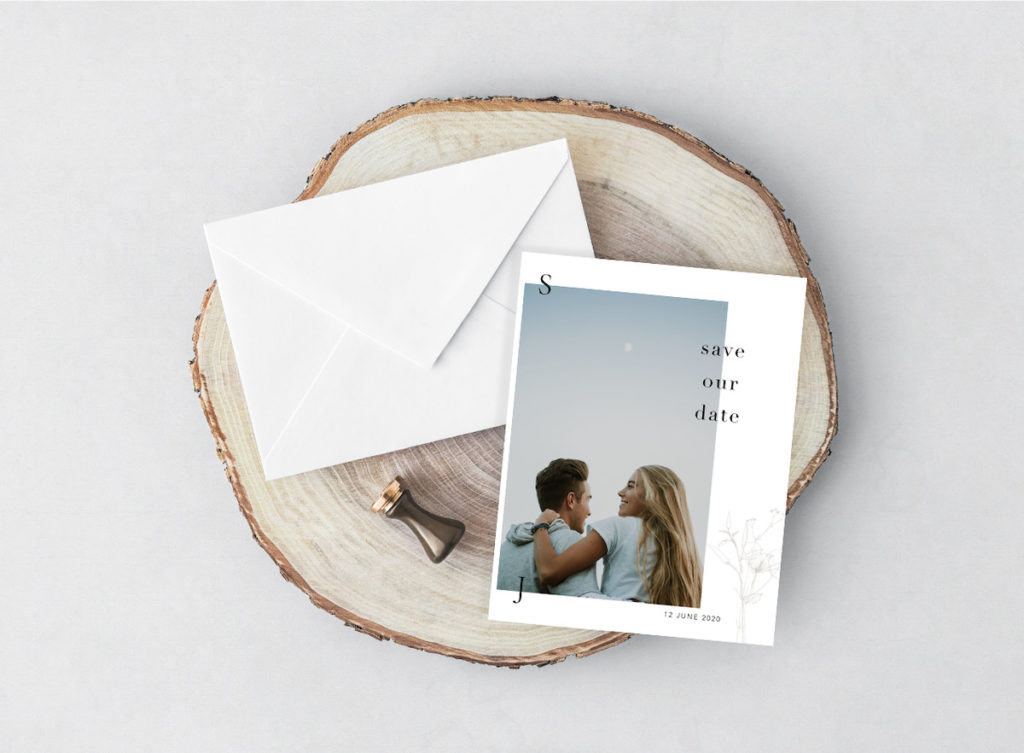 If one of the purposes of your save the dates is a peek into the style of your wedding, what if you haven't decided on a style? Not to worry, that's the beauty of the save the date, it's a great way to test out some different designs to see what you like!
We recommend getting started by heading over to Paperlust's website and browsing our save the date designs; we guarantee there will be one (or more) that will catch your eye!
You want your save the dates to reflect your personality as a couple, so customizations are key, and Paperlust offers endless customization options. Once you fall in love with a design, you can make any edits to the text as you see fit before one of their designers reviews your design to ensure it arrives at your doorstep just as you envisioned!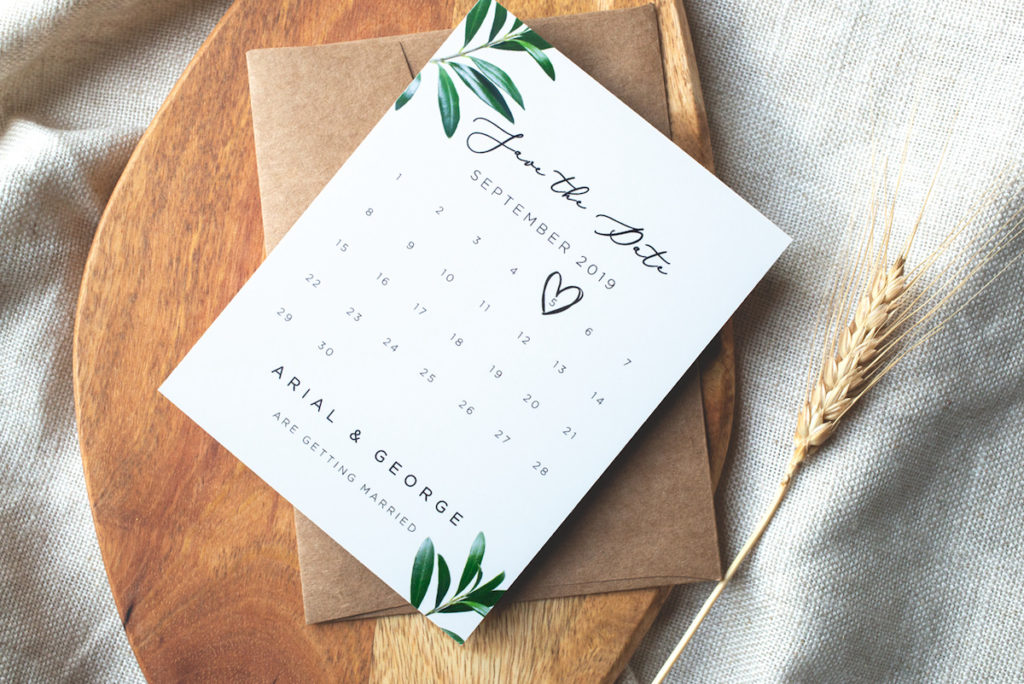 Customizations don't stop there! You can add specialty print types such as full custom letterpress and foiling to give your save the date cards a luxury feel, plus, many of their designs allow you to take customizations a step further and choose one of their many paper styles from matte to linen, vellum and more.
While save the dates are one of your first pieces of stationery in the wedding planning process, other paper pieces such as your invitations and thank you cards are equally as important, and Paperlust offers everything in one place. Not only does it make this part of planning easy, but it also ensures every part of your stationery suite is cohesive with matching sets.
Saving money is icing on the cake and not only does Paperlust offer free international shipping for orders over $300, they also offer 15% off when you order three or more items!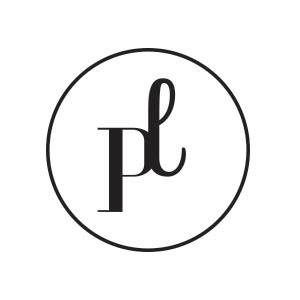 Paperlust is the platform where print design lovers can find work they love from Australia's best design talent. We offer custom invitation and card designs for every occasion, including weddings, engagements, birthdays, and baby showers.
We help designers sell their work globally. All designs are exclusive to Paperlust and come printed out on our luxe paper stock.