It's all about timing when it comes to relationships. Luckily Tampa Bay couple Jamilee and Eric were in sync. "We met on Match.com. Eric's subscription was just about to run out and mine had pretty much just begun. We exchanged a few emails and then gave out our home email addresses so we didn't lose each other when his subscription ran out. We met up a few weeks later, and hit it off. I was telling my family in just a few weeks that I was sure he was the one I was going to marry," the bride reminisced.
Tarpon Springs Vintage Outdoor Brooker Creek Reserve Wedding
While Jamilee and Eric didn't focus on wedding colors or wedding centerpieces, finding the perfect Tampa Bay wedding venue was important. "We looked for a venue for a long time. We wanted something outdoors, but not on the beach. We also wanted to have shelter for backup in case of bad weather. Brooker Creek was perfect for us. We are both nature lovers and when we were introduced to it by our caterer, Orange Blossom Catering, we loved it," Jamilee shared. "We could have the ceremony outdoors, in the woods, with enough space for all of our guests, and then we could move indoors for the reception."
Just as timing came into play when they first met, it also led them to Tarpon Springs wedding planner Special Moments. "We ran into Tammy from Special Moments when we were out venue hunting. We started asking the guys putting up the tent some questions and they directed us to Tammy, who was coordinating the entire wedding. So then we started asking Tammy questions, and she was so helpful we met up with her a week later and hired her! Special Moments was great to work with!" Jamilee said.
Though they hadn't originally budgeted for a Tampa Bay wedding planner, the couple enjoyed the freedom it gave them on their wedding day. "She was so helpful throughout the process and on the day of the wedding, neither Eric nor I had to worry about anything but showing up on time!"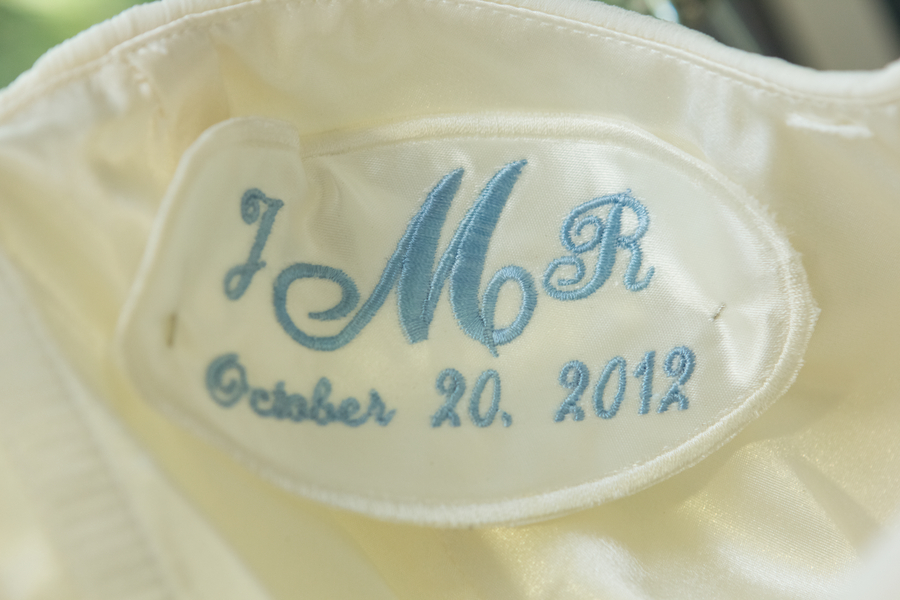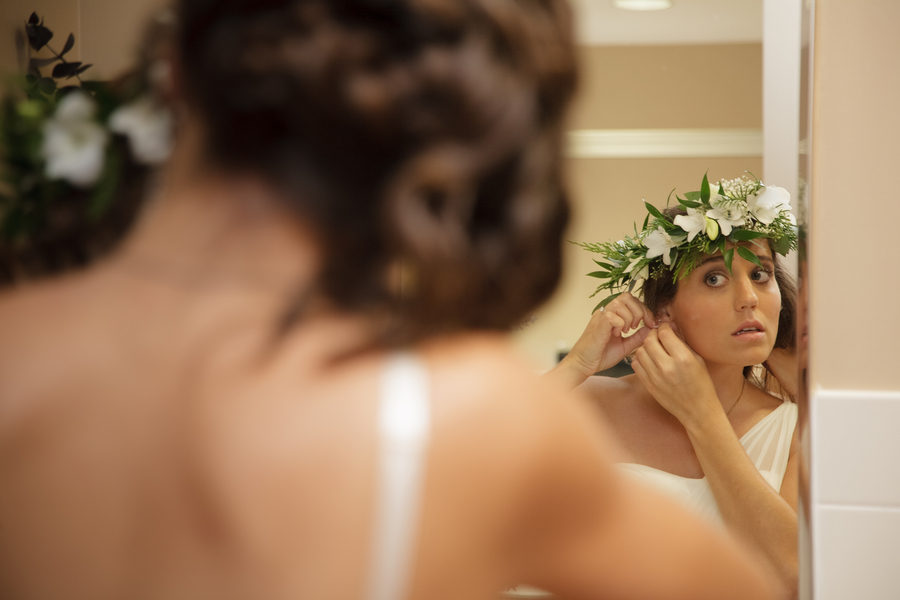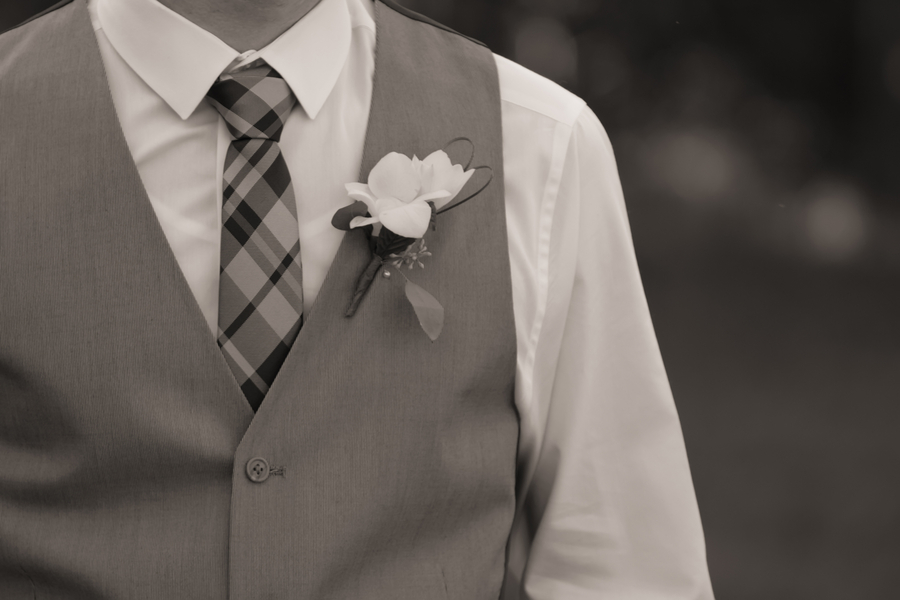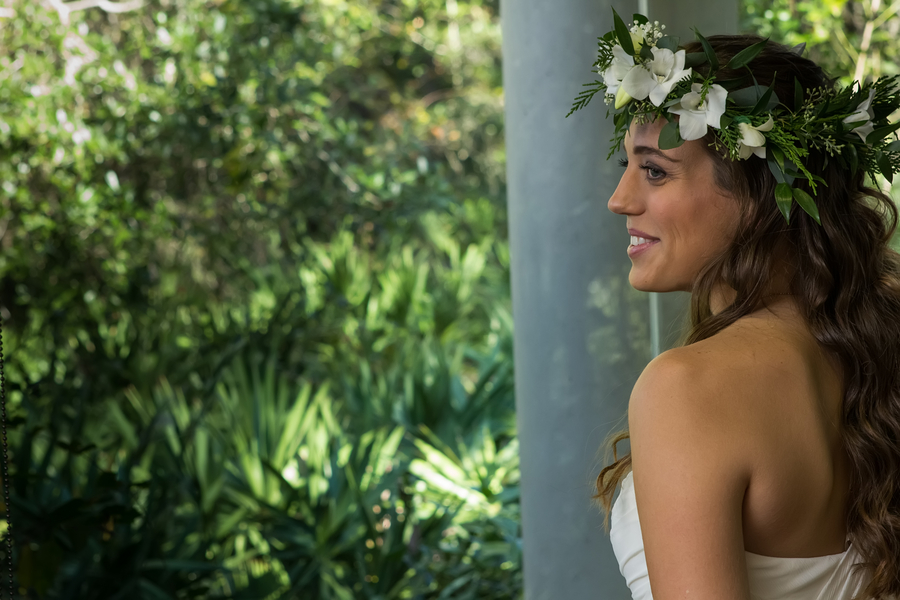 I just had to have flowers in my hair. When friends would ask me what I was going to do with my hair, they would say "you'll have flowers in your hair, right?!" So I did some searching online for hairstyles and the flower crown was perfect.
When else do you get to wear a crown? – The Bride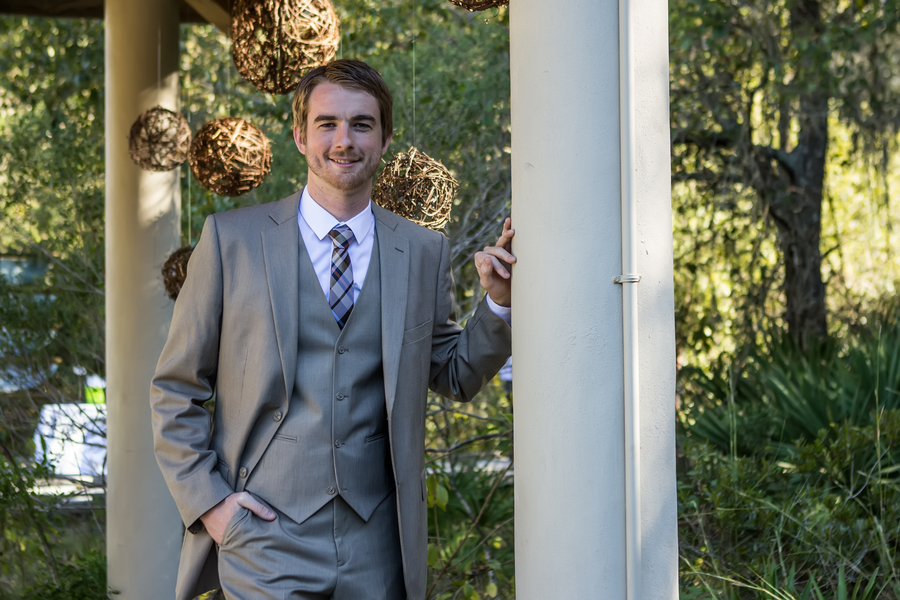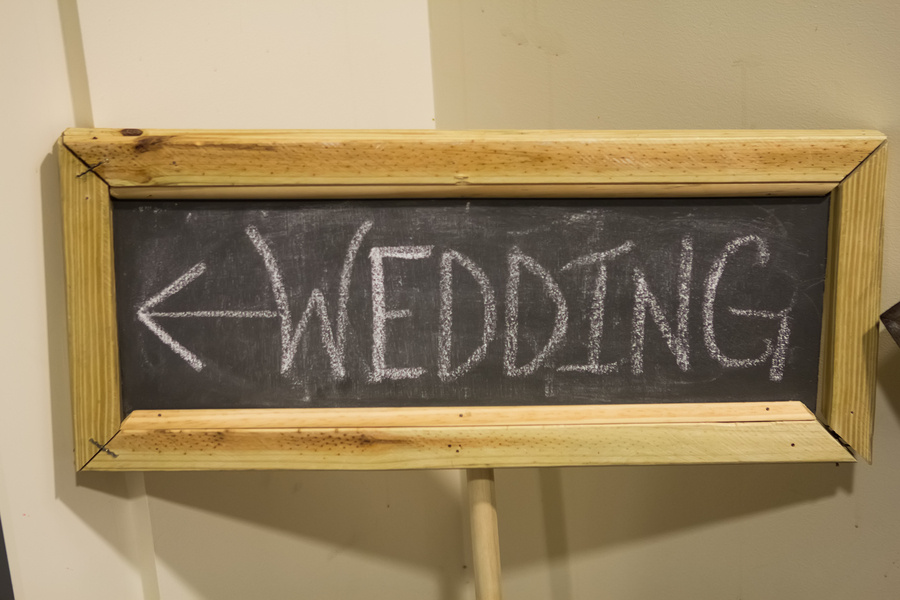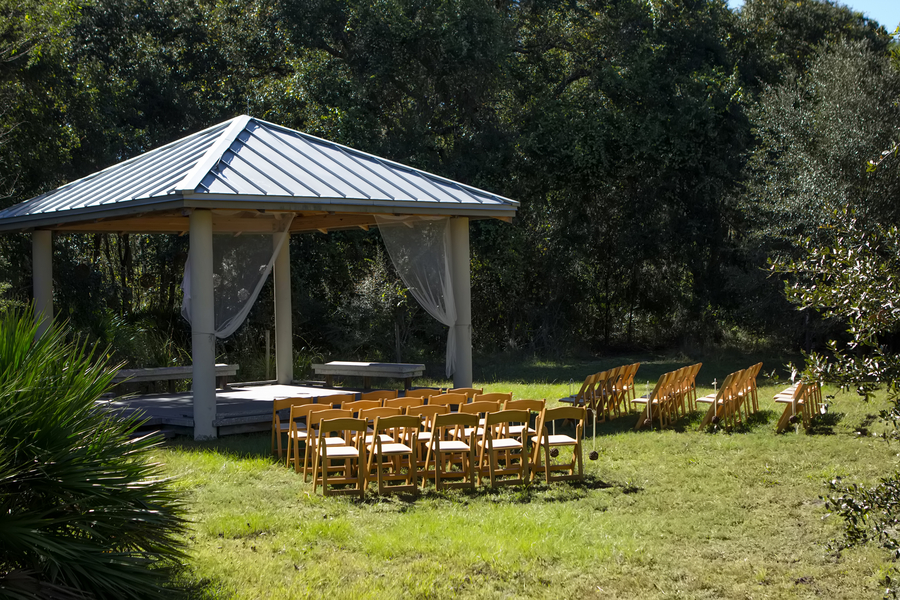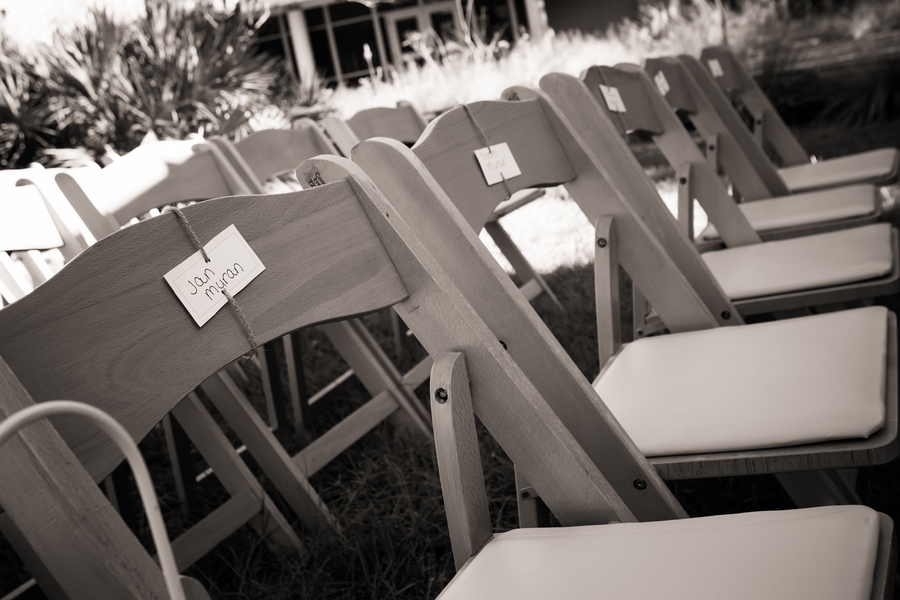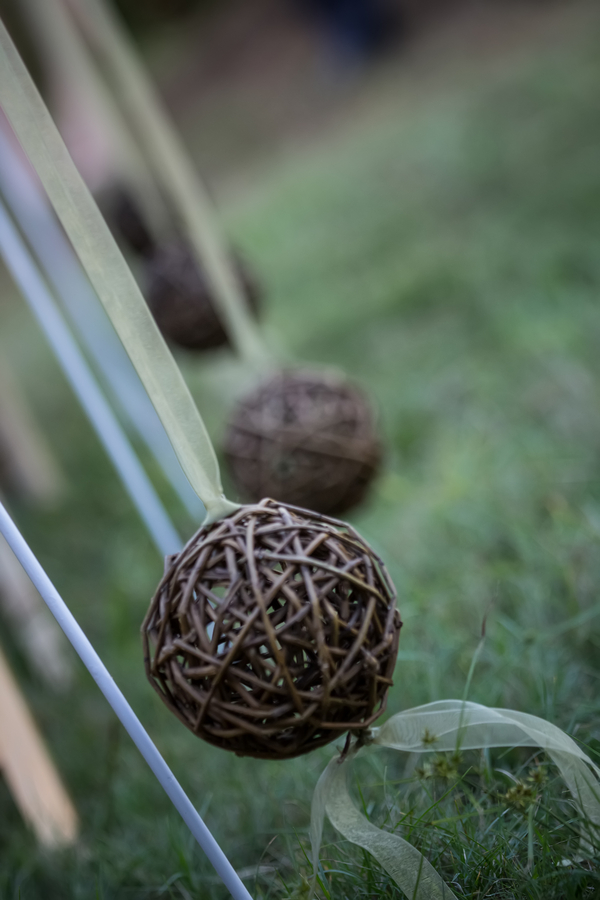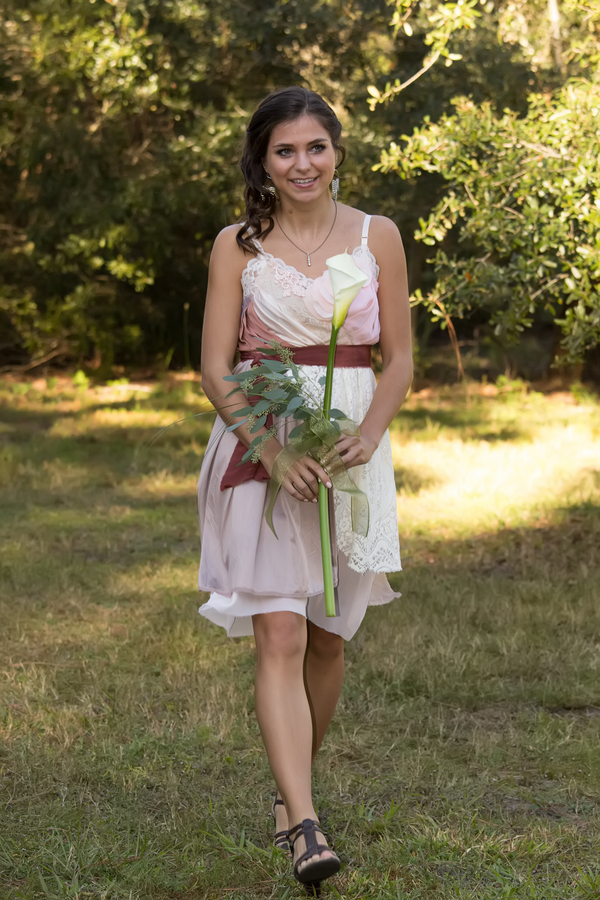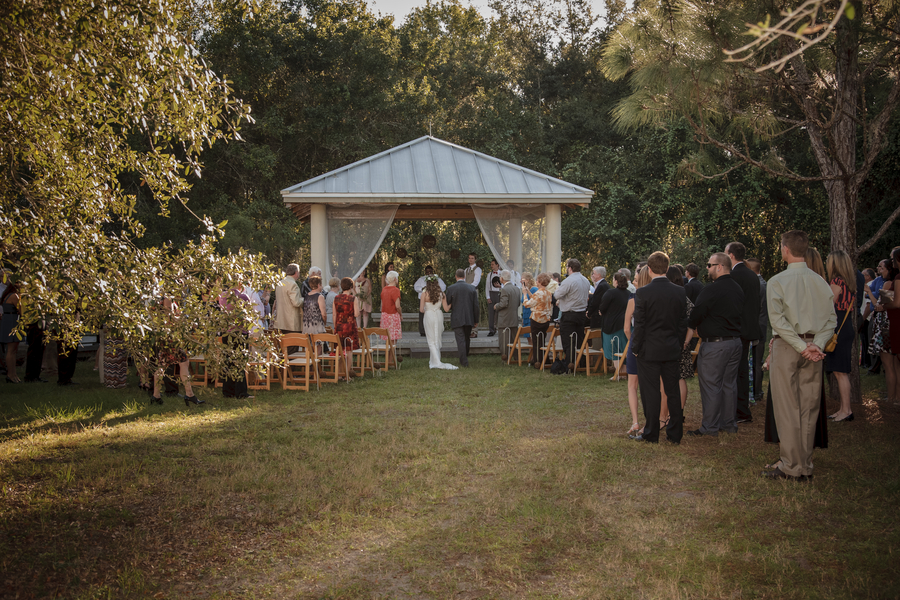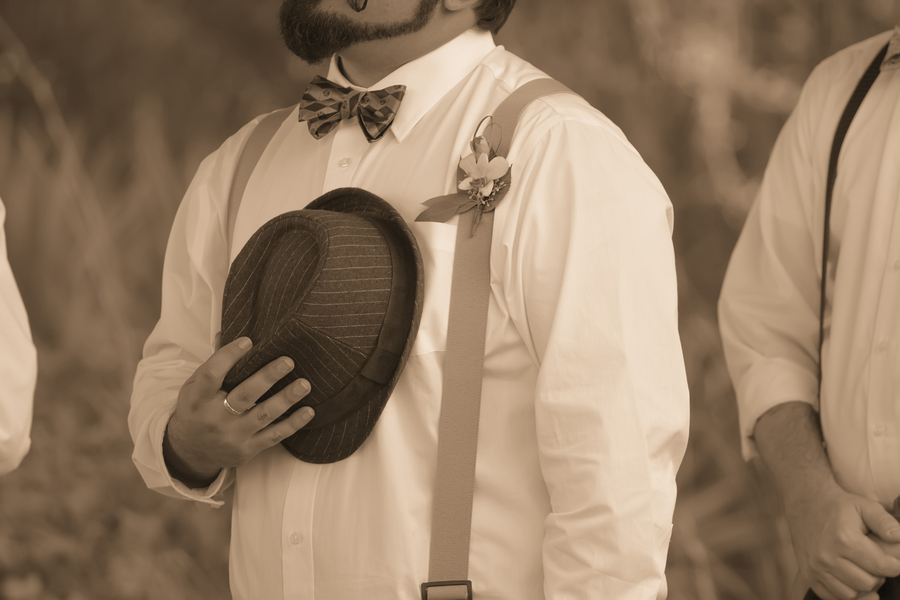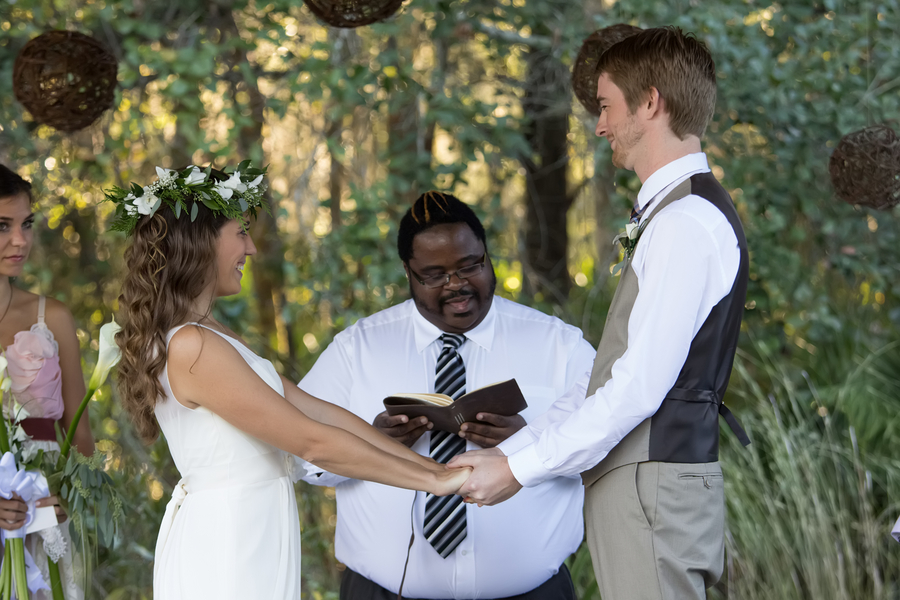 We chose a good friend to marry us as our officiant, which was important to us. We are not churchgoers so we do not have a pastor or minister, and we wanted the person marrying us to be a part of our lives. Brad was the perfect choice. He is the trumpet player and frontman of Eric's band and also a great friend. He was ordained online and did a great job performing our ceremony! – The Bride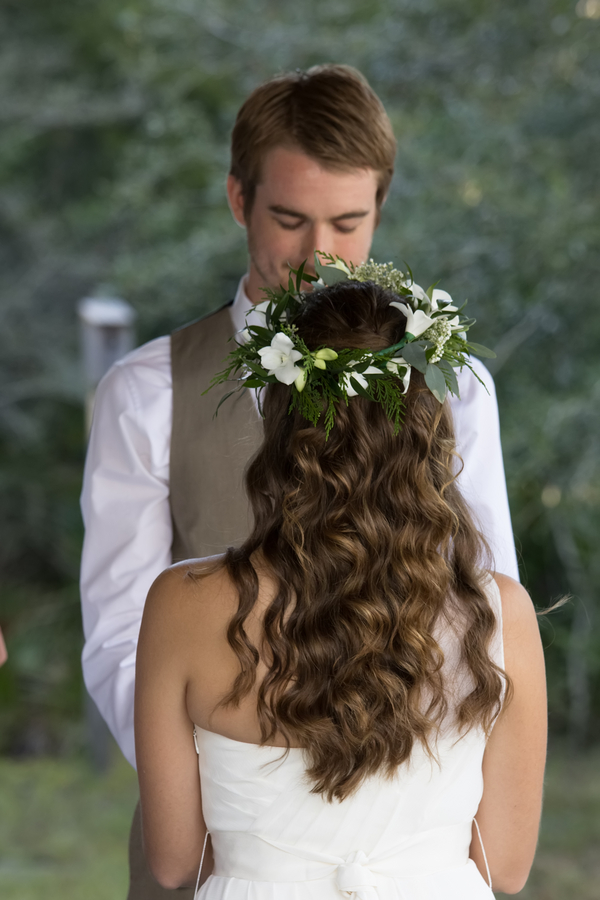 We wrote our own vows and it made the whole ceremony very personal. I was very nervous about saying my vows and I cried a teensy bit but I am so glad we chose to do it.  Afterwards, neither of us could remember what the other one had said, so we re-read them the next day! – The Bride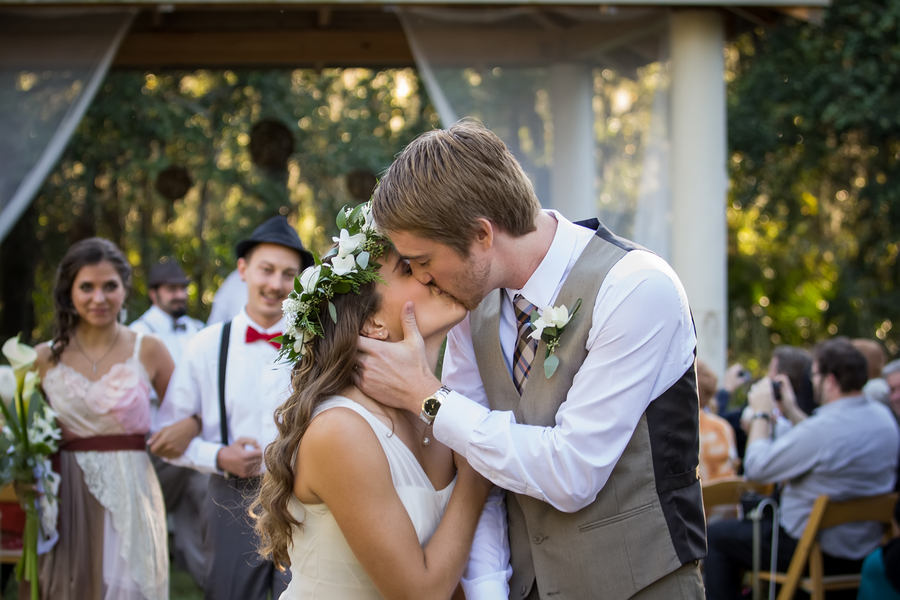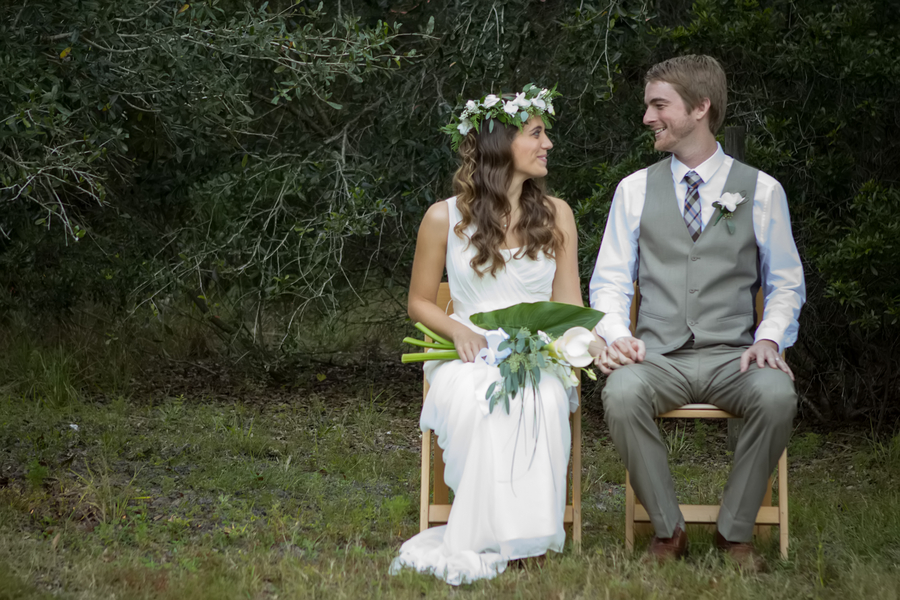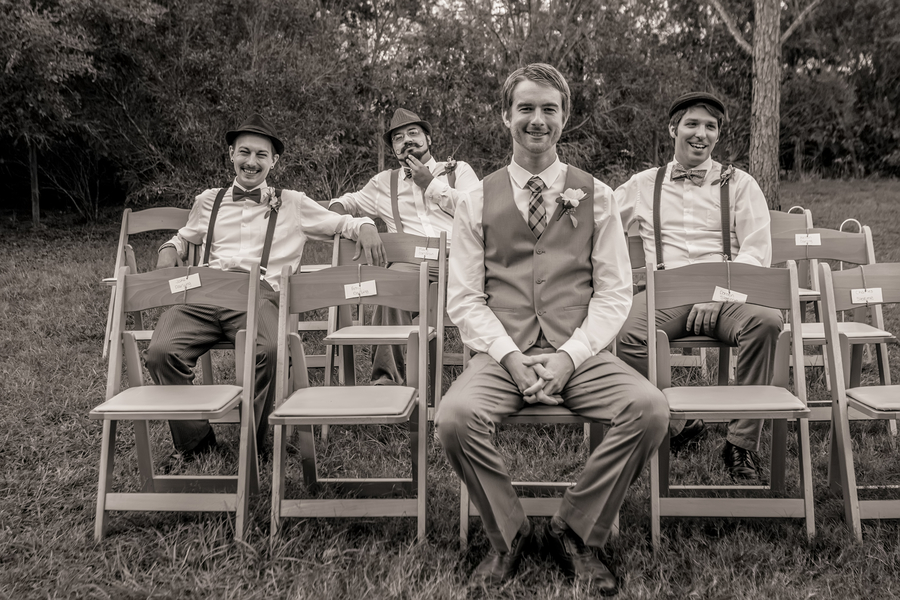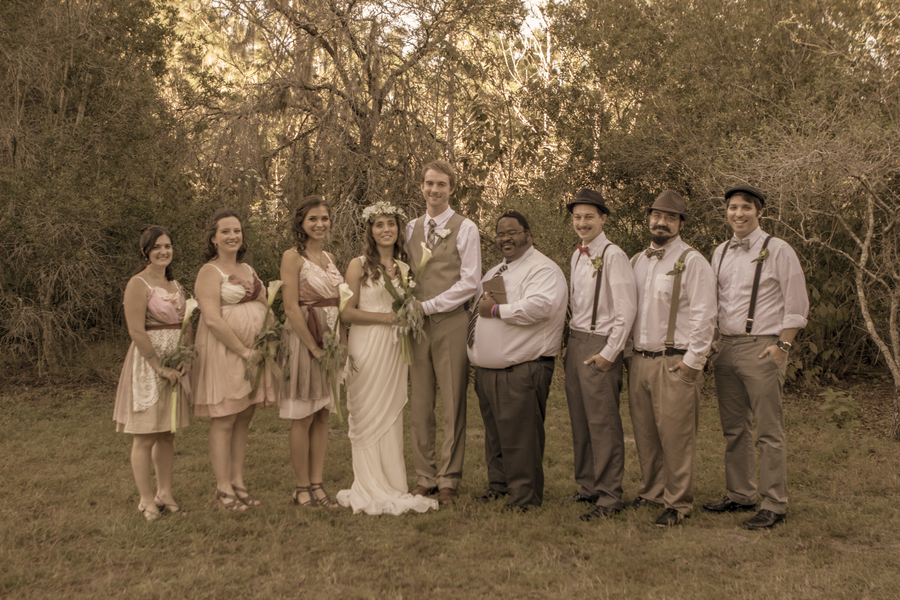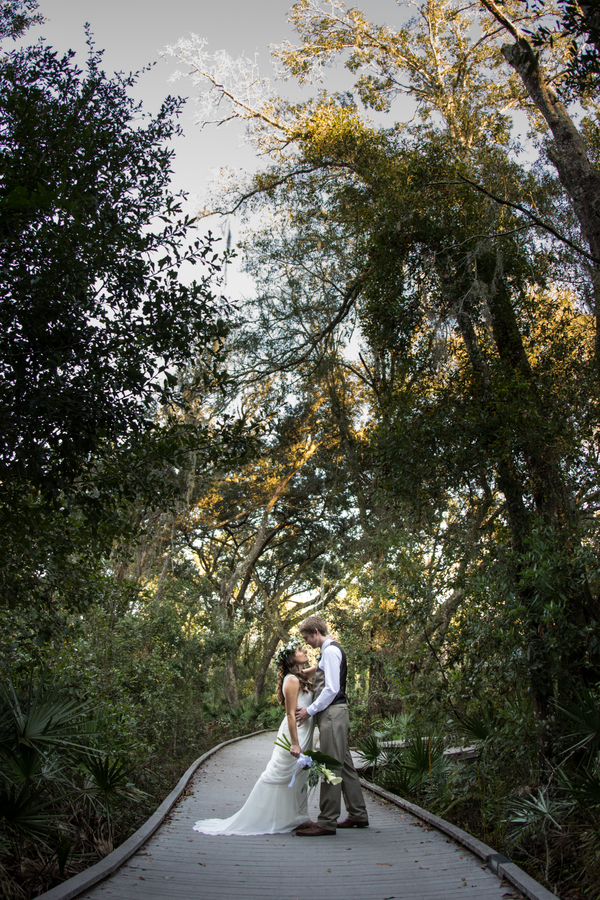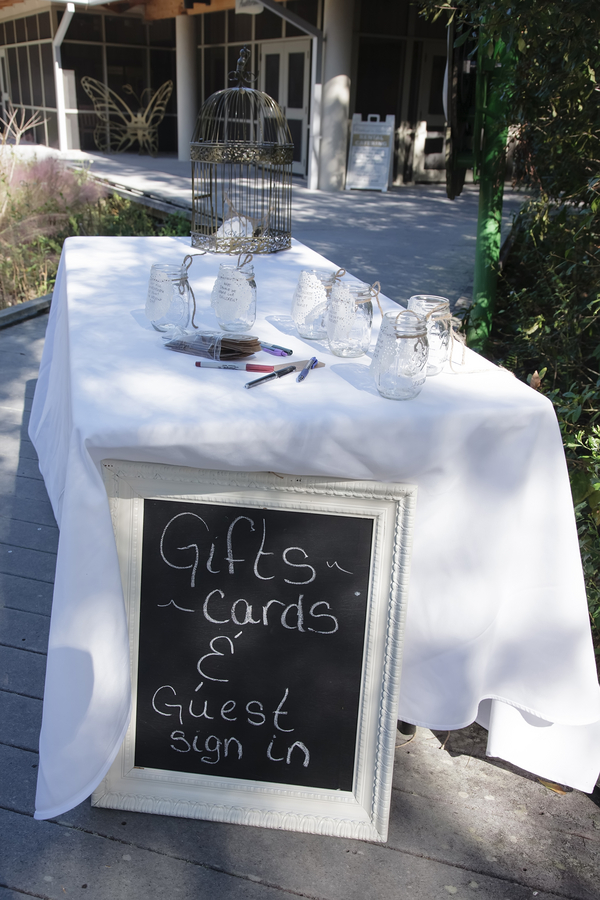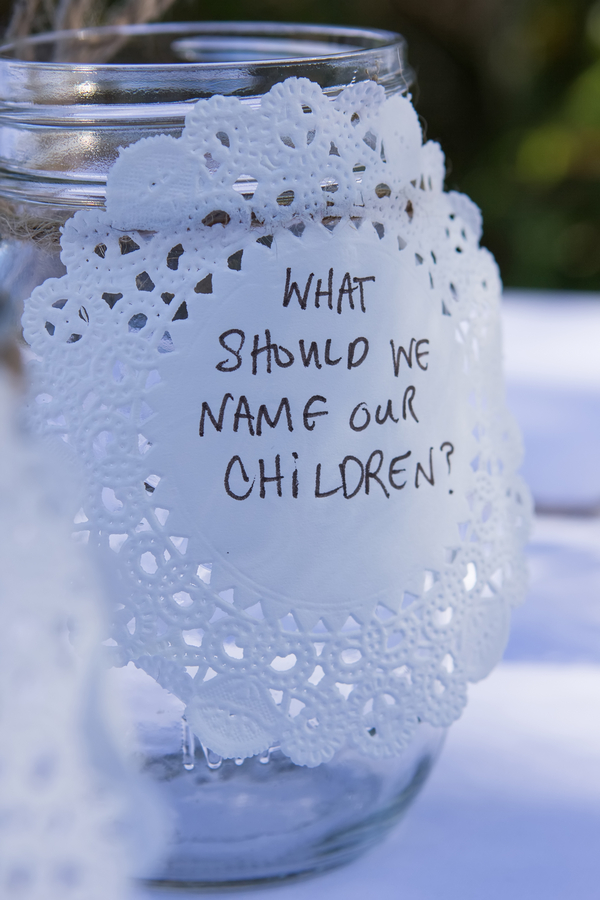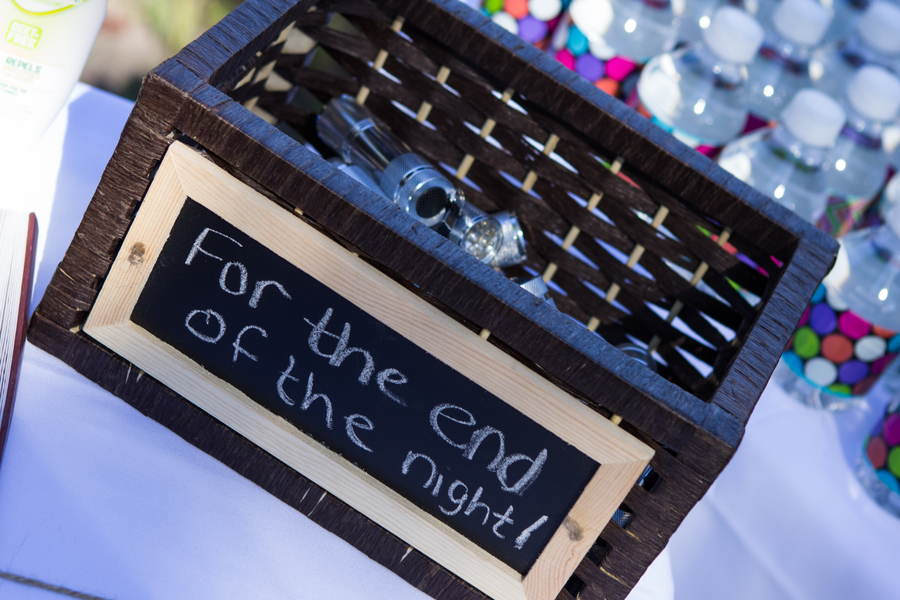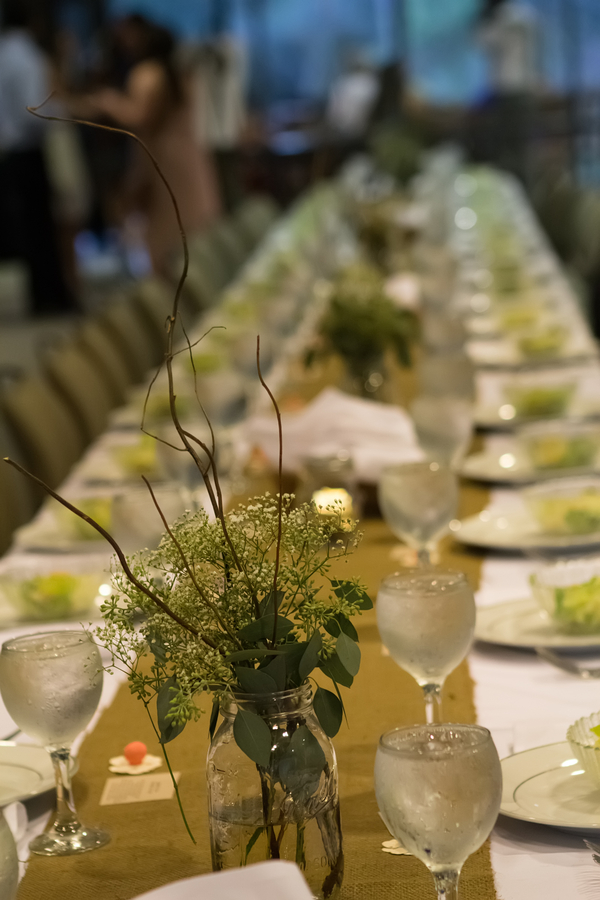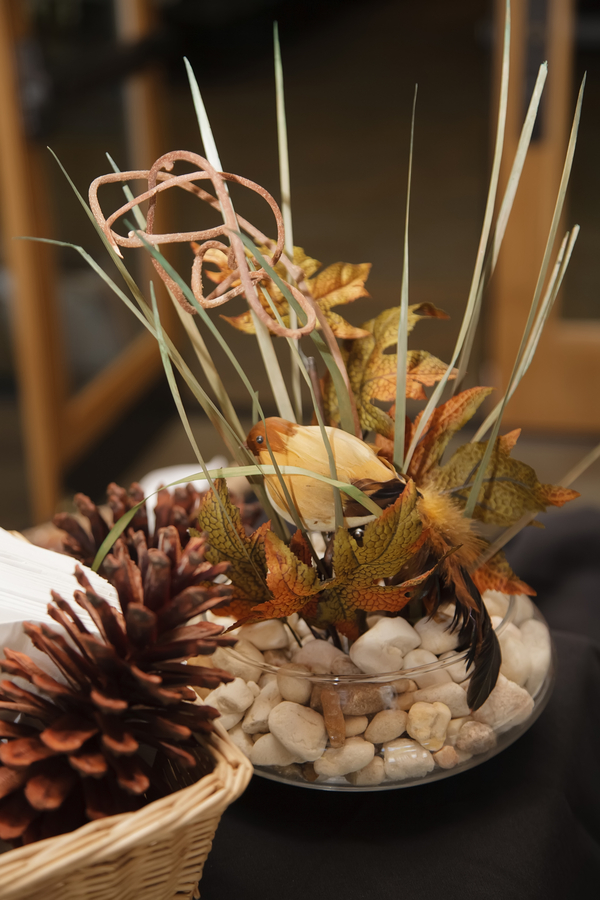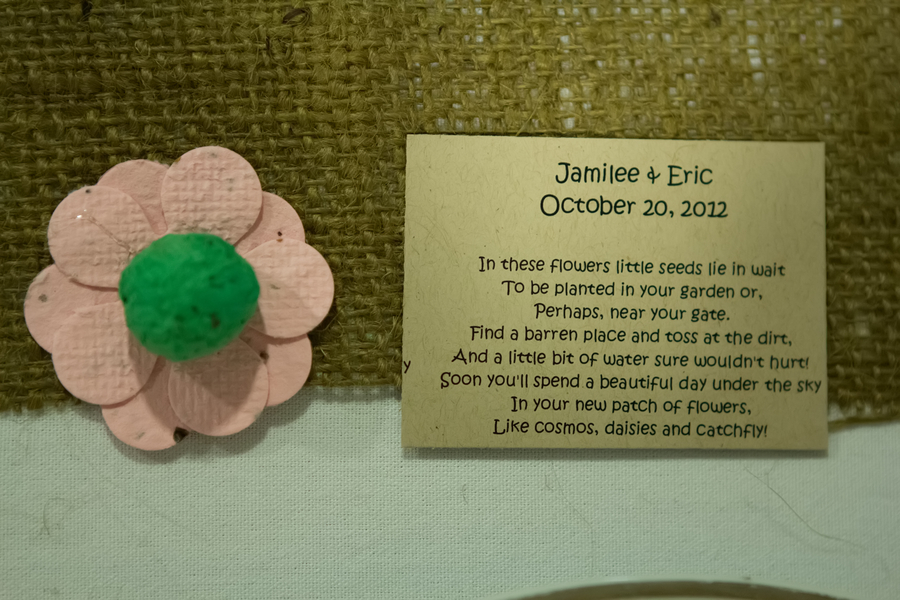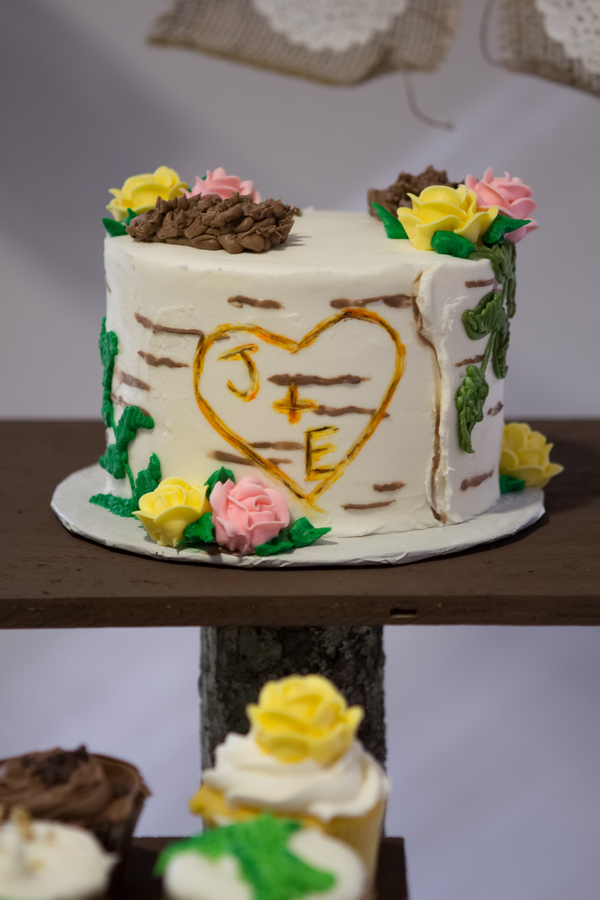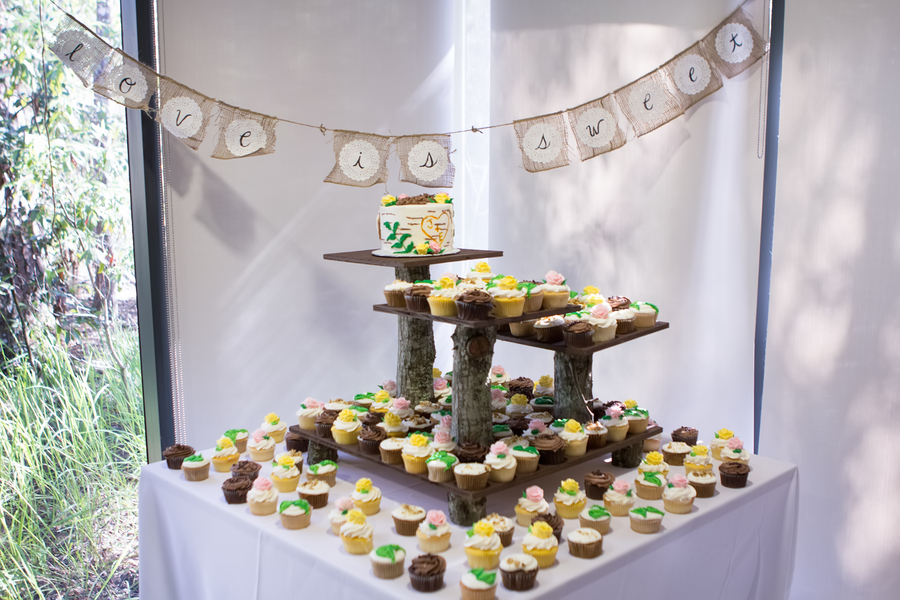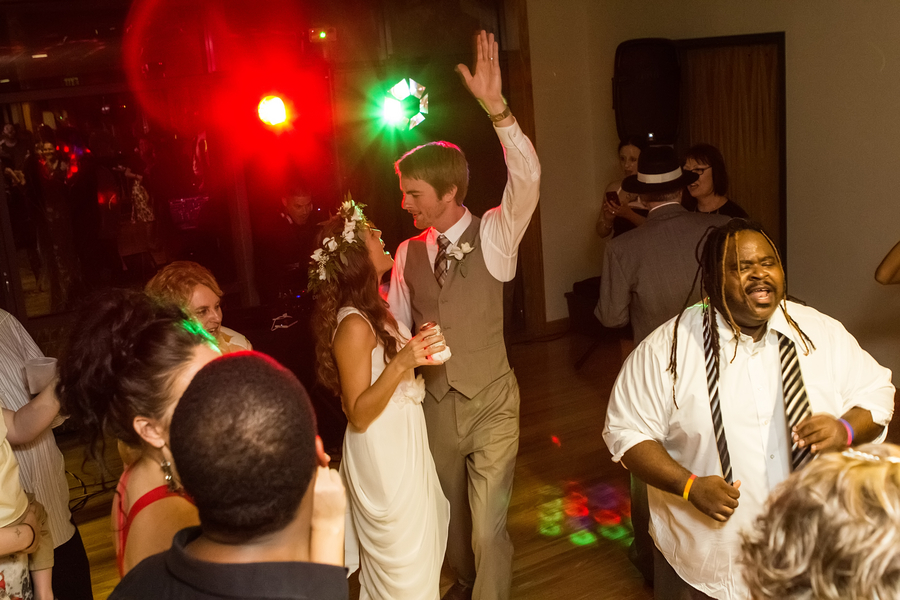 Seeing Eric dance the night away was awesome. He rarely dances and I think he spent the entire night on the dance floor! – The Bride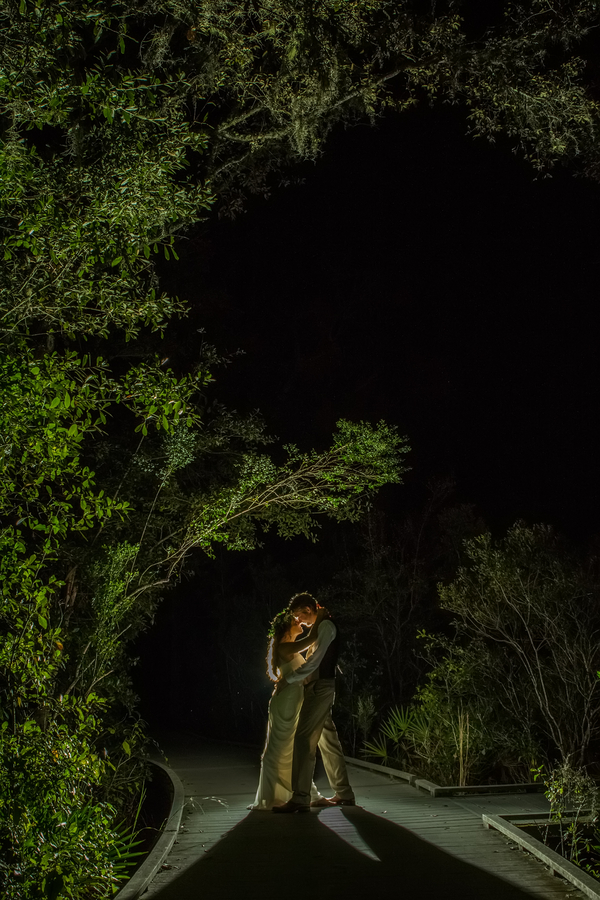 Photos by Brian C Idocks Photographics
What advice would you give to Tampa Bay Brides?
Do what you want. Don't worry about what everyone else wants. Take time to enjoy the wedding planning process. When we were hunting for a venue I was very stressed out and I couldn't imagine 10 more months of that. But after we found our venue, I calmed down completely and just enjoyed it!
Tarpon Springs Wedding Venue: Brooker Creek Reserve
Tarpon Springs Wedding Planner/Coordinator: Special Moments *Preferred Marry Me Tampa Bay Wedding Pro
Tarpon Springs Wedding Photographer: Brian C. Idocks Photographics
Tarpon Springs Wedding Caterer: Orange Blossom Catering
Tarpon Springs Wedding Cake: Chantilly Cakes
Tarpon Springs Wedding Dress: David's Bridal
Bridesmaid Dresses: Armour sans Anguish – Etsy
Tarpon Springs Wedding Hair: Key West Hair Co. – Sandy Bryant
Tarpon Springs Wedding Rentals: Coast to Coast Event Rentals *Preferred Marry Me Tampa Bay Wedding Pro

How did timing play a role in your wedding planning? Comment below:
We are proud to have Special Moments as a Marry Me Tampa Bay sponsor!