We're a full-service catering company offering custom menus, fresh on-site cooking and attentive professional staff. We work at many different locations in the Tampa Bay, St. Petersburg, Clearwater, Sarasota and Lakeland areas, including ballrooms, garden clubs, farms, private estates and more. We also manage all of the events at the Museum of Fine Arts in St. Petersburg and Diehl Farms in Southeast Hillsborough County.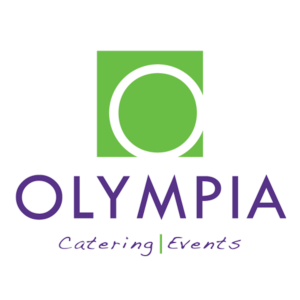 Website | Facebook | Instagram |Pinterest
We love being a wedding caterer because:
We love working with clients, putting together their perfect menu and producing their wedding beyond their dreams. We strive for our clients to have a positive planning experience with a custom tasting and we plan all of the logistics in advance so on the wedding day the couple and family are worry-free. The best feeling is to see them smiling, relaxed and enjoying themselves at their wedding, just as it should be.
Our personality is:
We're friendly, passionate and excited to work with new clients. We are event experts and take each client's event seriously – because of our experience we always advise on what has and has not worked. We're always up to the challenge for new locations and new styles of service, and we plan far in advance to make sure we're prepared.
What makes our food stand out:
Our food is cooked fresh on-site at each event to provide the best meal for your guests. We have some amazing tried and true recipes that clients rave about, but we're also always creating new, trendy recipes for clients with a creative palette.
Our pricing:
Menu prices starting at $35.00 per person.
Our Associations/Awards:
Marry Me Tampa Bay
NACE
The Knot, Awarded Best of Weddings 2015, 2016 and we're in the Hall of Fame
Wedding Wire, Awarded Couples Choice every Year
Tampa Chamber of Commerce Member
I Want to Learn More about Olympia Catering
Featured Olympia Catering Weddings on Marry Me Tampa Bay:
View More Olympia Catering Weddings
Olympia Catering Reviews From Marry Me Tampa Bay Couples:
"We were not having seating at our wedding, so I was looking for a catering company who could listen to our picture of the event and be creative to come up with something that matched perfectly. Olympia Catering made mini items for handholding that went exactly with my dream for my wedding and tasted wonderful! Everyone enjoyed the food and the ease." -Haley and Max | Natural Outdoor, Rose, Green and Gold Backyard Wedding
"We gave Olympia Catering a really tall order; we had a very extensive menu and needed to incorporate vegan entrees and hors d'oeuvres into the menu. They did a great job with the food and had a lot of options and really let us customize our menu. They went out of their way to make sure we were happy." -Dana and Bask | Moroccan, Boho Chic Downtown St. Pete Wedding
"Your guests will always remember the food you had at your wedding and how good or bad it was. We wanted amazing taste, but at a decent cost. It also helped since we weren't from Tampa to have a caterer who also includes the cake so we didn't have to go too many places. Olympia Catering's food is absolutely amazing, and Sherri was so wonderful to work with! She went above and beyond to help us get what we want within a decent budget." -Michelle and Joel | Romantic Purple Outdoor Rustic Dade City Wedding
"For our wedding menu, I wanted something different than the good, old-fashioned plated dinner. I chose foods stations so that people could socialize while eating. Olympia Catering had so much to choose from and great prices. They did a great job the day of our wedding!" – Chelsea & Dan | Black, Gold and Coral Olympia Catering Wedding
"Mark is first generation Irish decent, and I am first generation Greek descent, therefore we wanted the food to be reflective of both heritages, but also delicious. Olympia Catering sat with us and had a tasting of multiple choices to help us curate the perfect, quality wedding menu that met both of our heritages." – Joanna & Mark | Elegant Blue and White Olympia Catering Wedding
"The food was the most important part of the wedding for my family and I. Unfortunately, we had been to other weddings where the food was not palatable, or it was completely cold by the time it arrived. Olympia Catering went above and beyond to make sure everything was perfect. Our cake was also a work of art and tasted amazing. Our guests raved that we had the best wedding food they have ever had! The servers were attentive making sure everyone got appetizers and drinks. We did have people who did not show up the day of the wedding and had some cancellations the week prior and Olympia Catering was kind enough to take those people off the list without charging us." – Kristina & Ryan | Blush, Gold and Mint Olympia Catering Wedding