Amber and Ryan's intimate Treasure Island destination wedding featured ocean views, a classic blush and navy color scheme, and a handful of their closest friends and family.  Looking at their photos, you'd never guess that thanks to the global pandemic they were forced to come up with a "Plan B" just two weeks before the big day.  Thankfully their small affair included 35 guests who were still determined to celebrate their beachfront nuptials, and after reworking a few details, the couple was married on their original wedding date as planned.
"Ryan and I had been planning our wedding for a year prior and have been looking forward to this so we were very adamant about making our wedding happen as planned," Amber shared. "We struggled with making the best decision for the safety of our family and guests since most of our guests would be traveling from out-of-state. We ultimately asked them if they would feel comfortable with still attending, and all but a small number felt comfortable and wanted to attend, so we decided we would keep our date as is."
MORE: INTIMATE WEDDING INSPIRATION
The Dallas couple chose the Tampa Bay area because the bride's parents live here, and the Postcard Inn on the Beach was an ideal choice for their venue. Although COVID-19 forced a shut down of most of the area businesses, the hotel still wanted to assist the bride and groom, even though they could no longer host their celebration.
"We wanted to get married on the beach and have the reception at the same location so this was the main thing we were looking for. The Postcard Inn on the Beach could only provide the hotel rooms for us as they didn't have the staff hired to accommodate our wedding reception, but they were amazing! They still let us take pictures on the property and even had this chalkboard in the lobby congratulating us," Amber gushed. "They also had put champagne in our room the night we got married, which made us feel special even though we couldn't have our wedding at that location."
LEARN MORE ABOUT POSTCARD INN AT THE BEACH | EMAIL
Being adaptable is important when moving forward with planning a wedding during a pandemic, and even though Amber and Ryan's guest count decreased by 30%, and they had to make a last-minute venue change, the newlyweds focused on the most important aspects of their wedding day, celebrating their love.
"Go with your gut and what you feel is best," Amber advised about whether or not to host a wedding now. "Also, be flexible, and remember what a wedding is truly about. To us, it was about coming before God to make a commitment and having our friends and family around us while doing so. It was absolutely perfect!"
Keeping the big picture in mind, the destination bride shared that her most memorable experience was exchanging her vows with the waves crashing in the background.
"We were really excited to see the arch, flowers, and all of our family there to experience one of the best days of our lives. We loved every moment. From getting ready to the ceremony and reception. If we had to pick the most memorable we would say our vows. That moment where we told each other how much we loved each other, our promises to one another, and how we were both better because of the other, it was magical," the bride reminisced.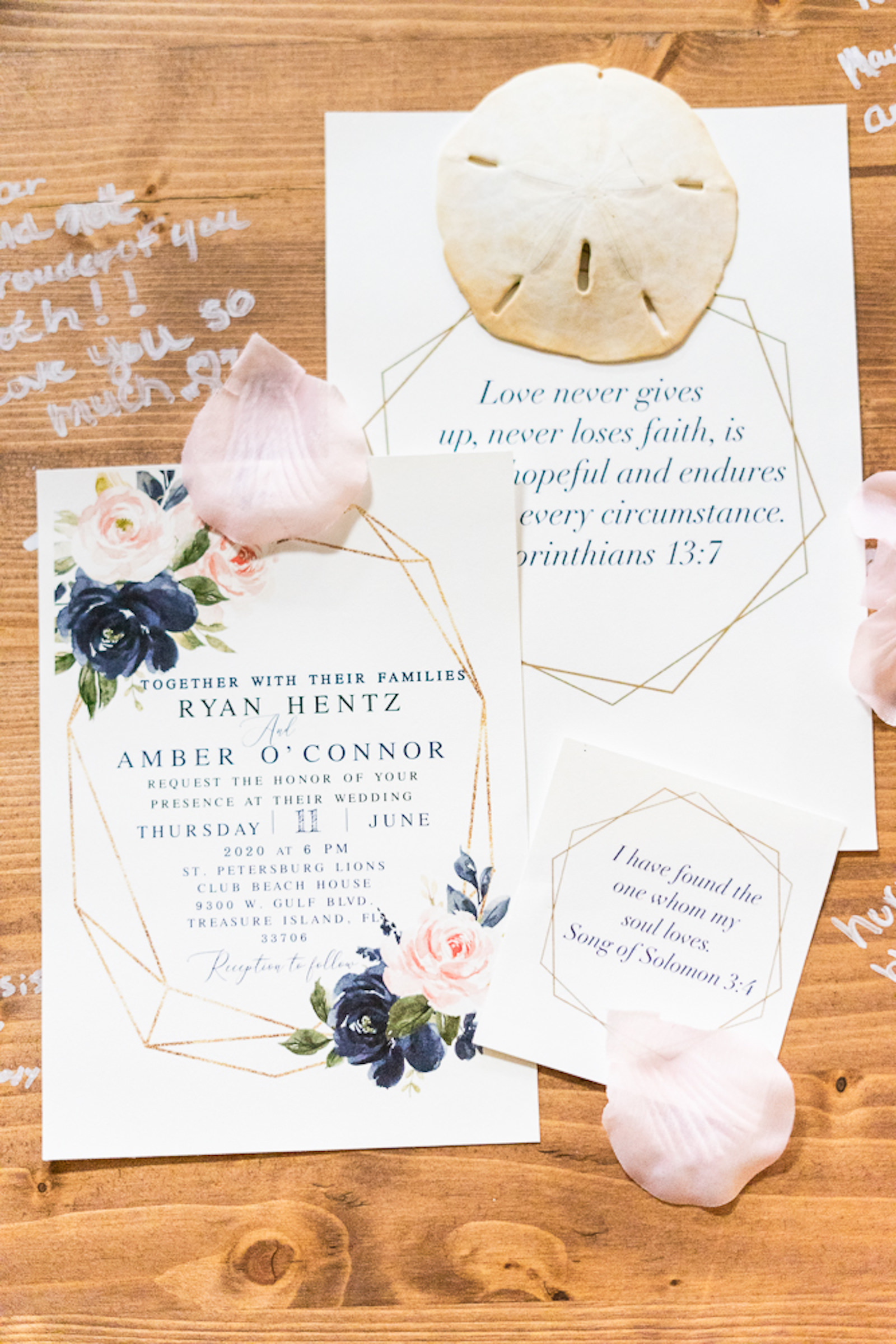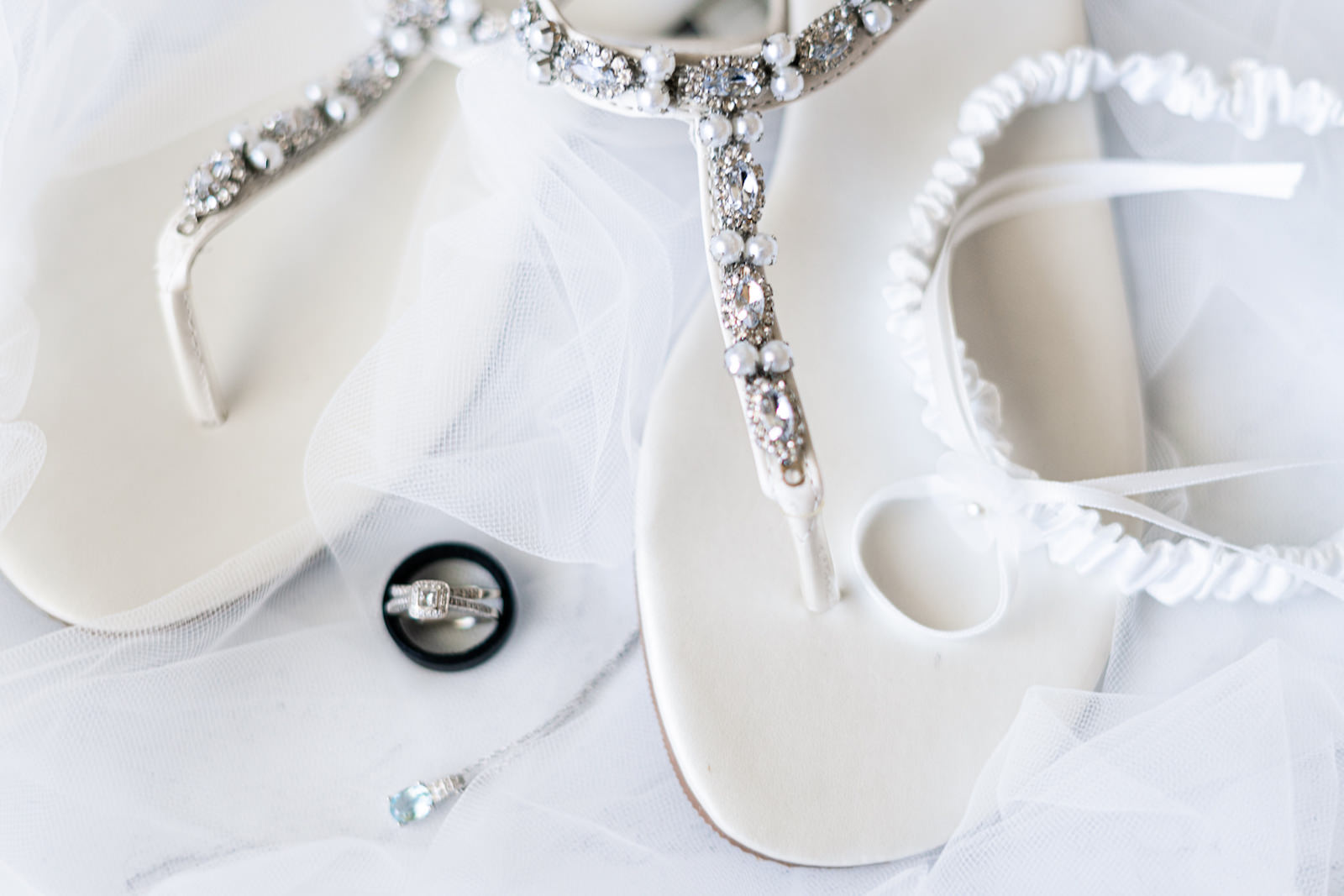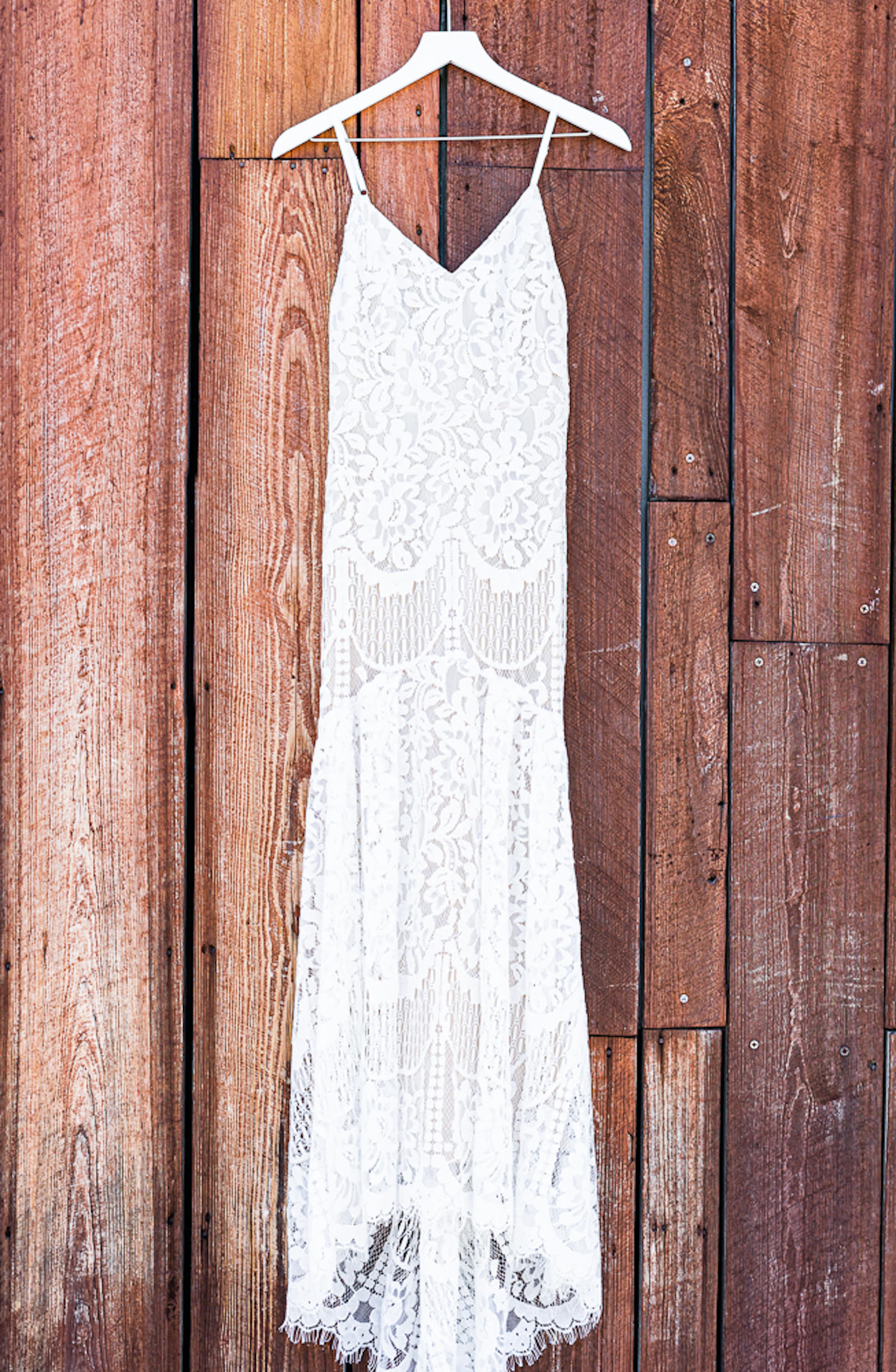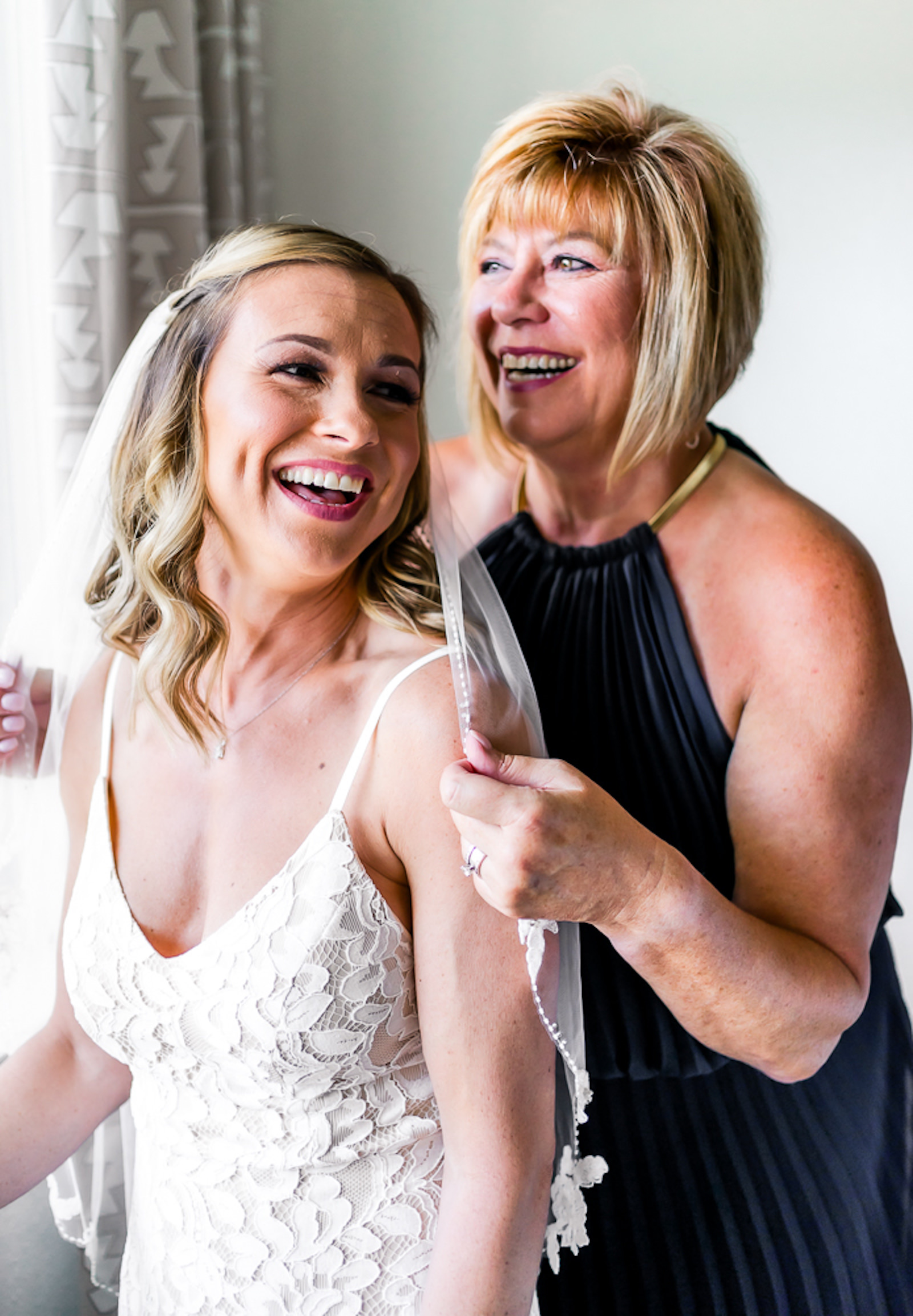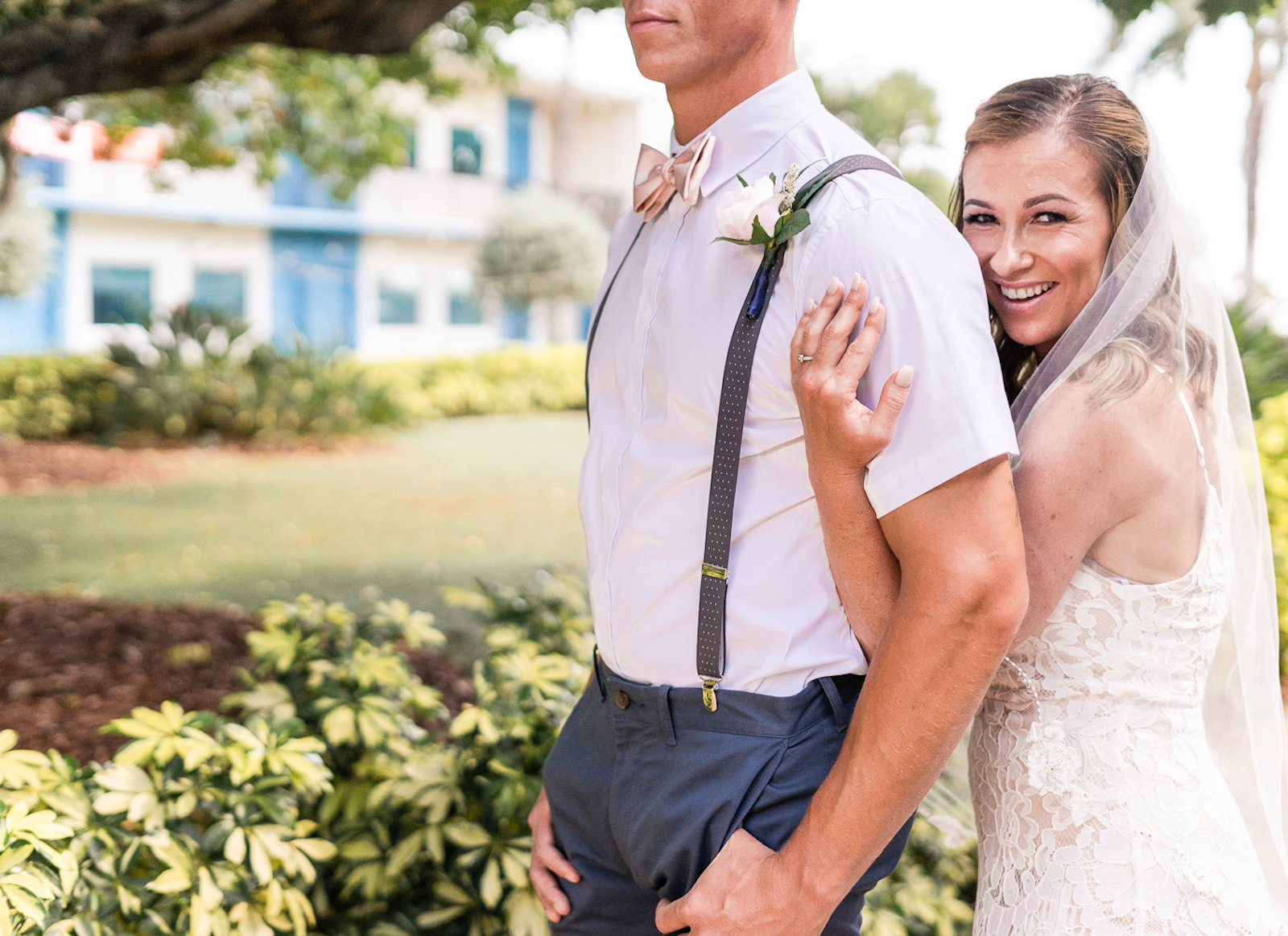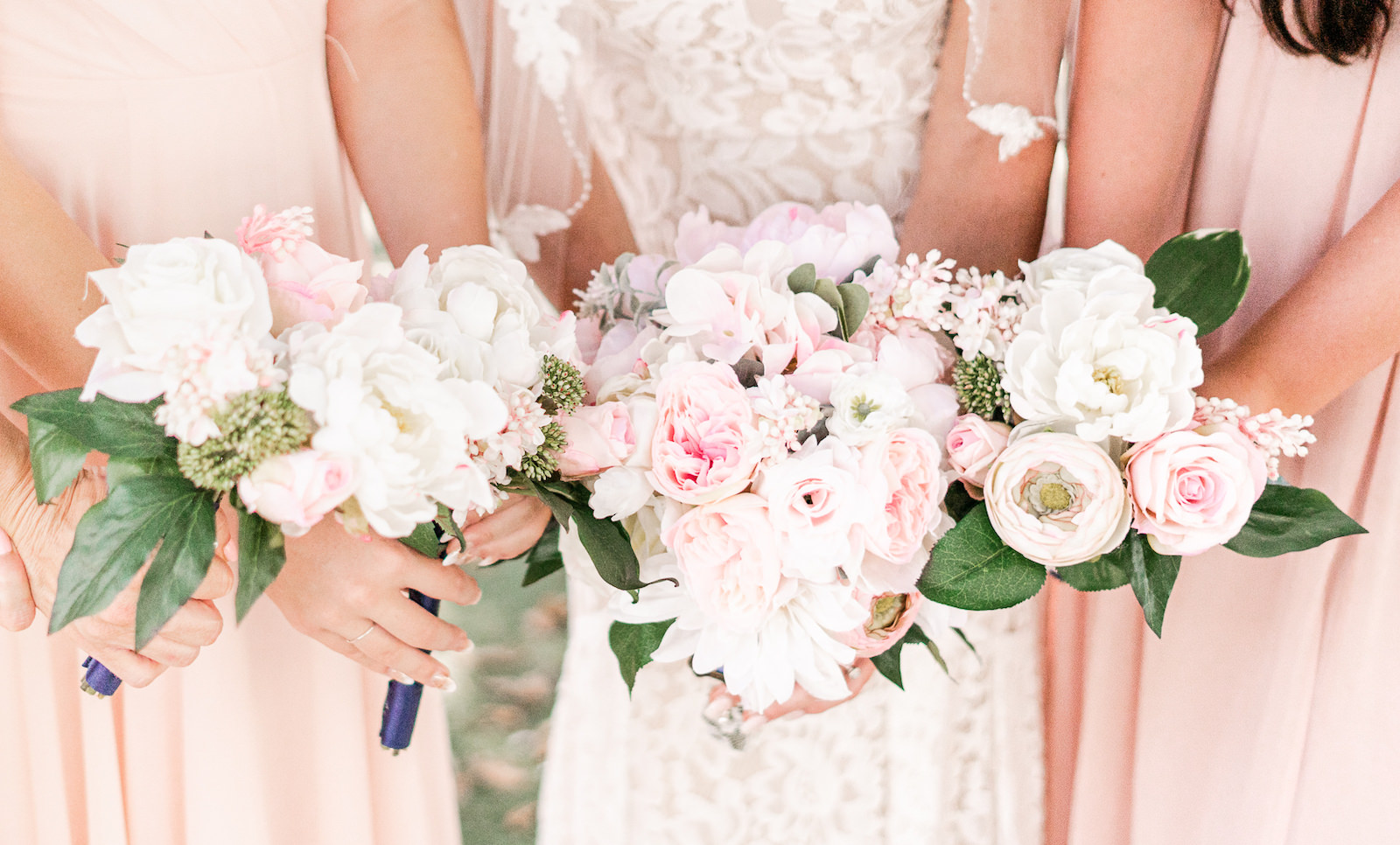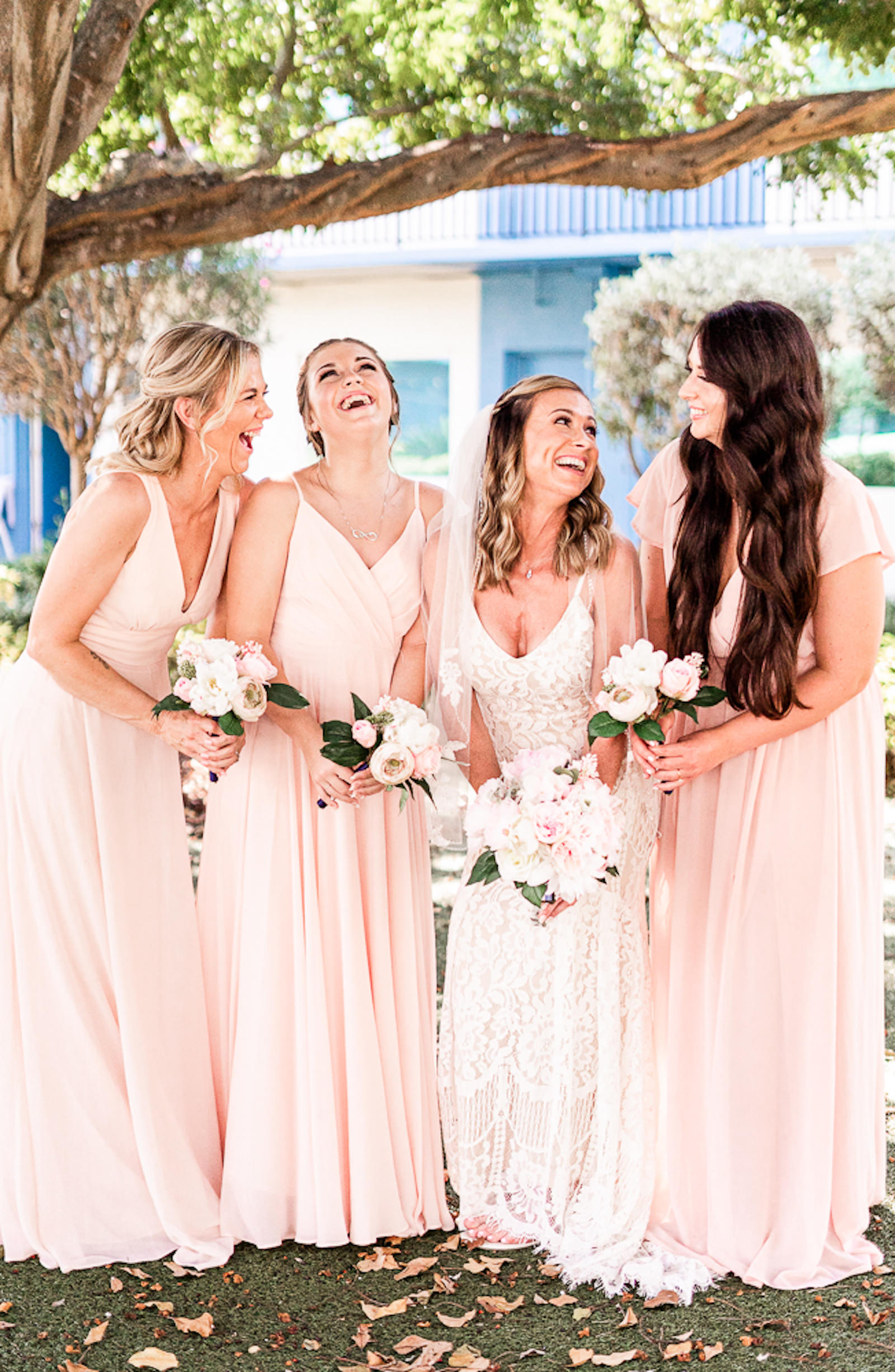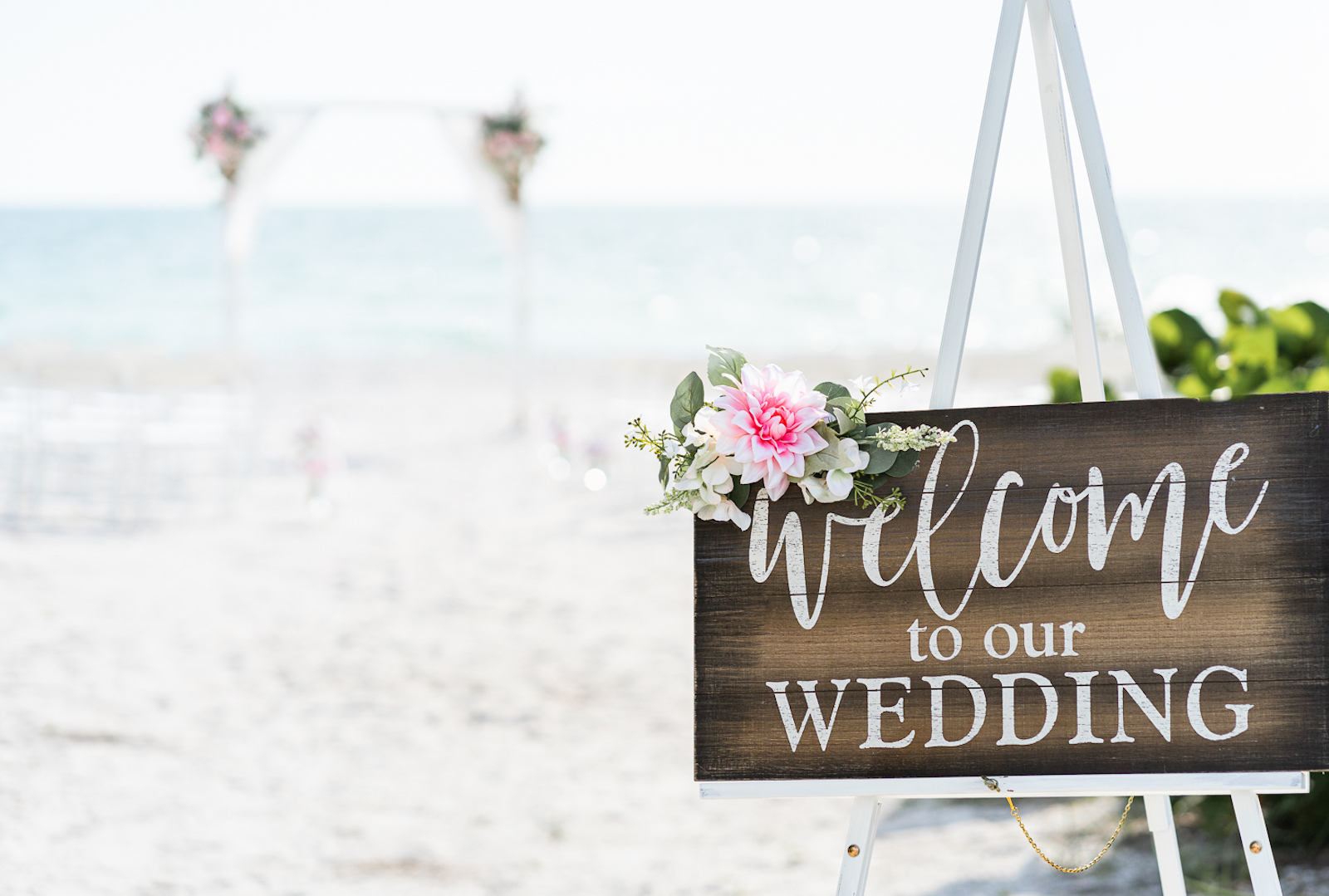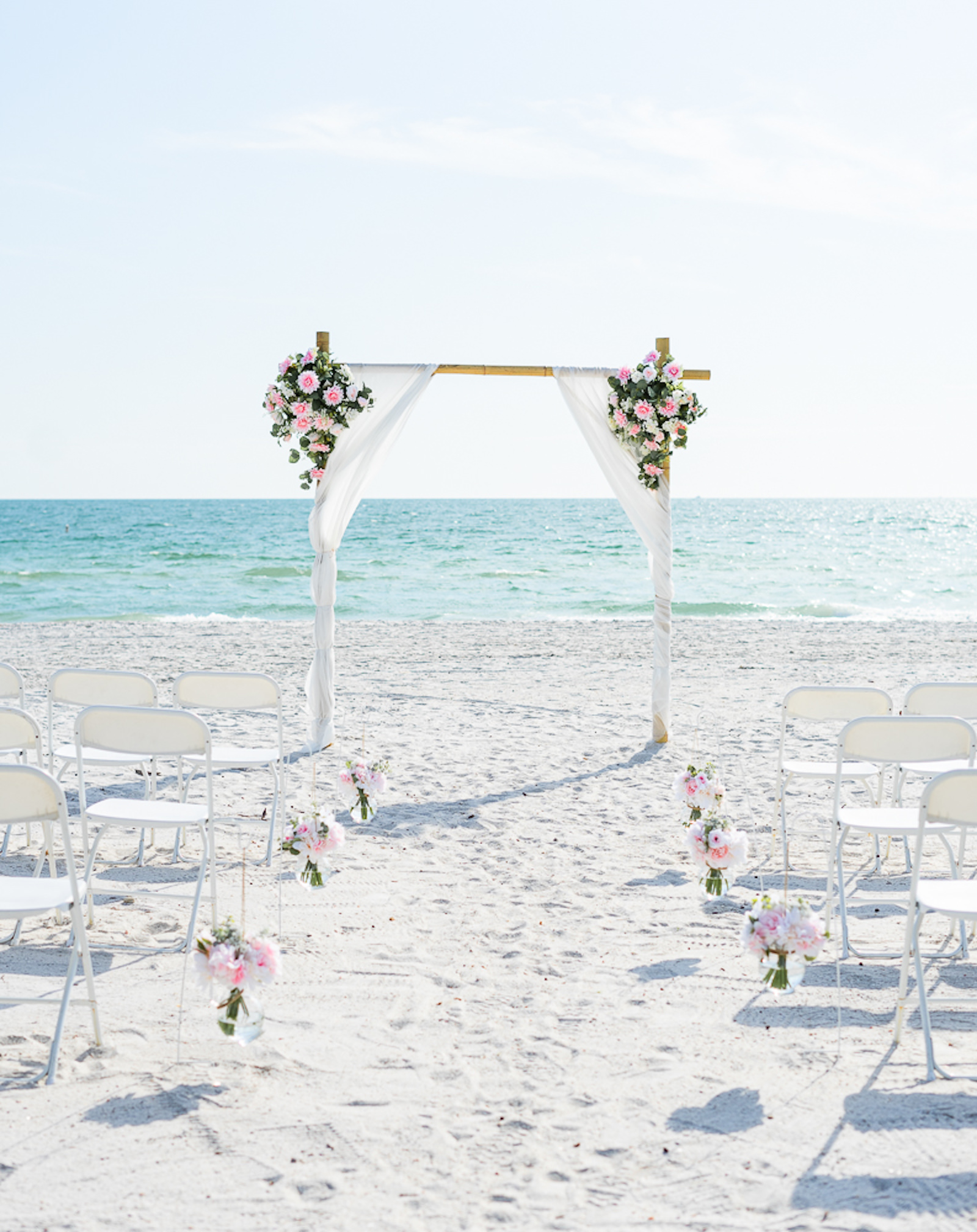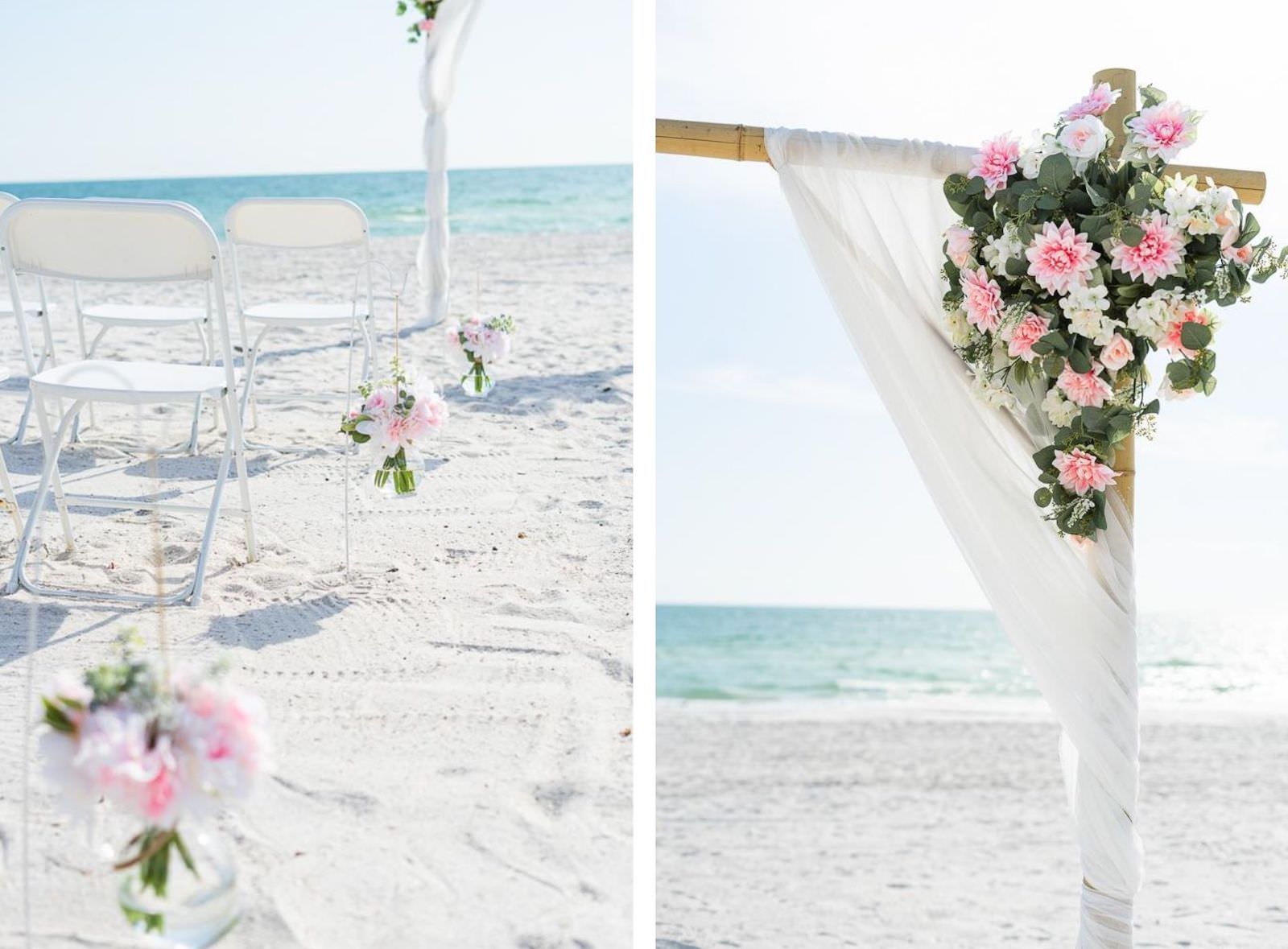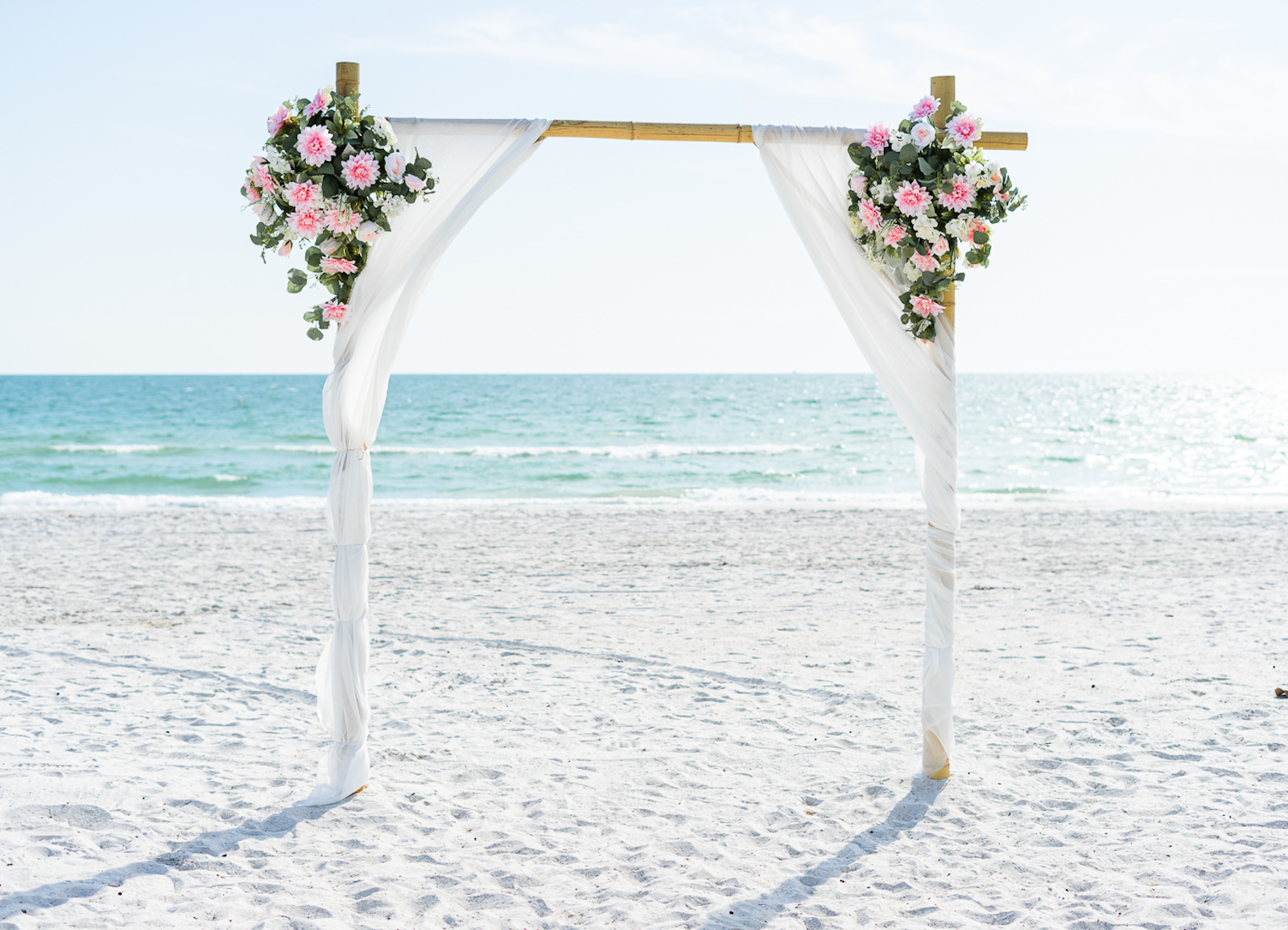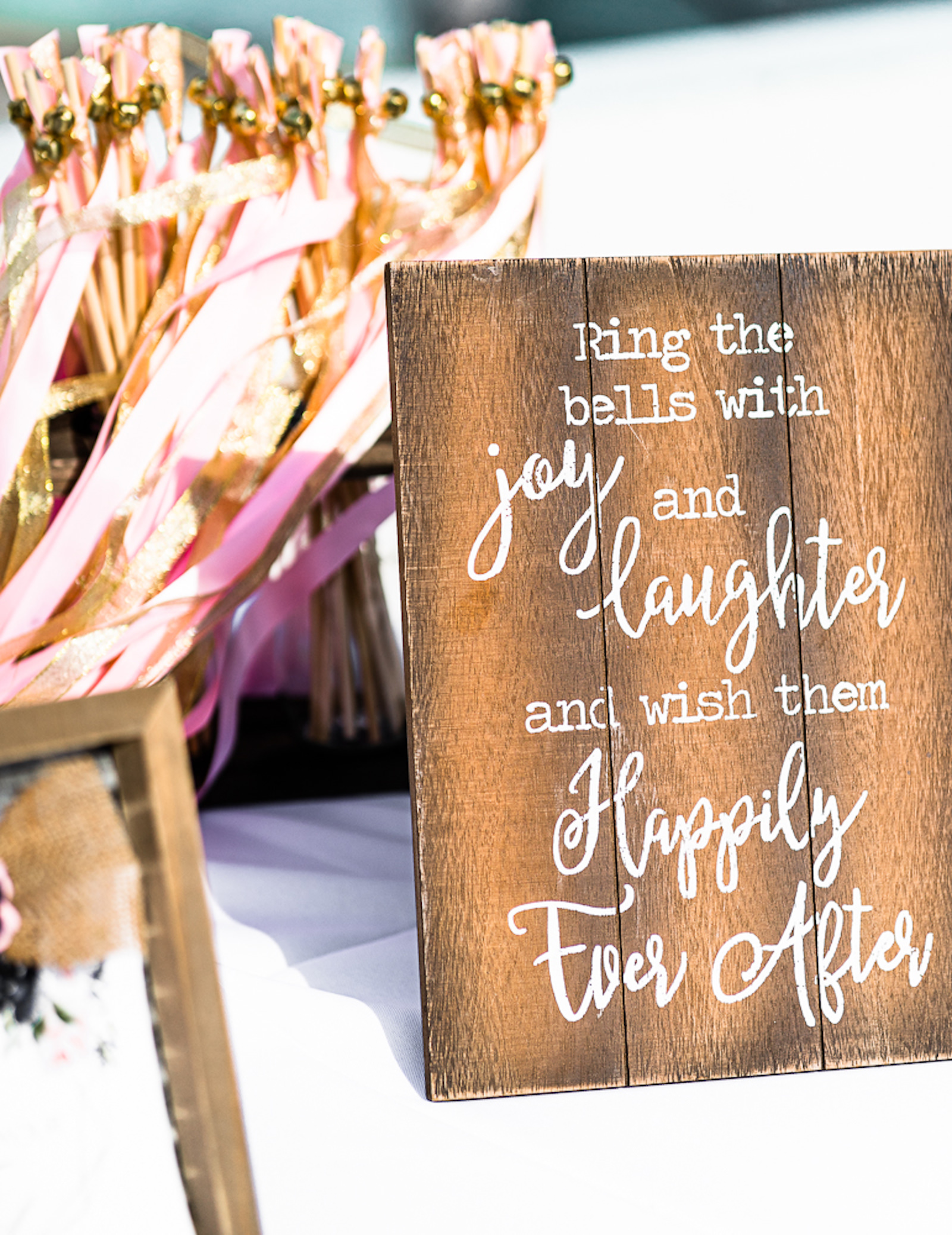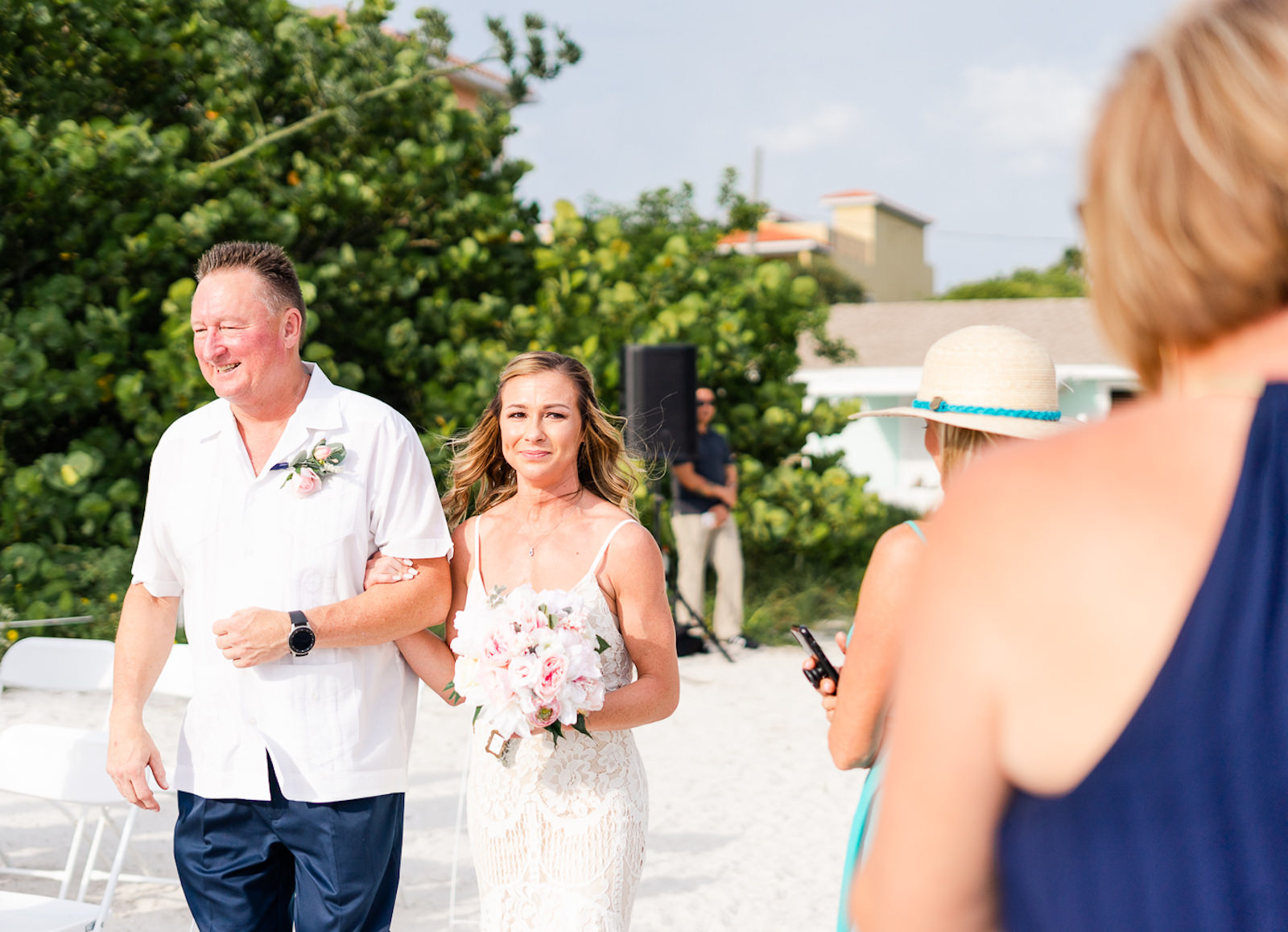 The Proposal:
Ryan and I were alone, and he asked me to marry him. It was very simple and beautiful.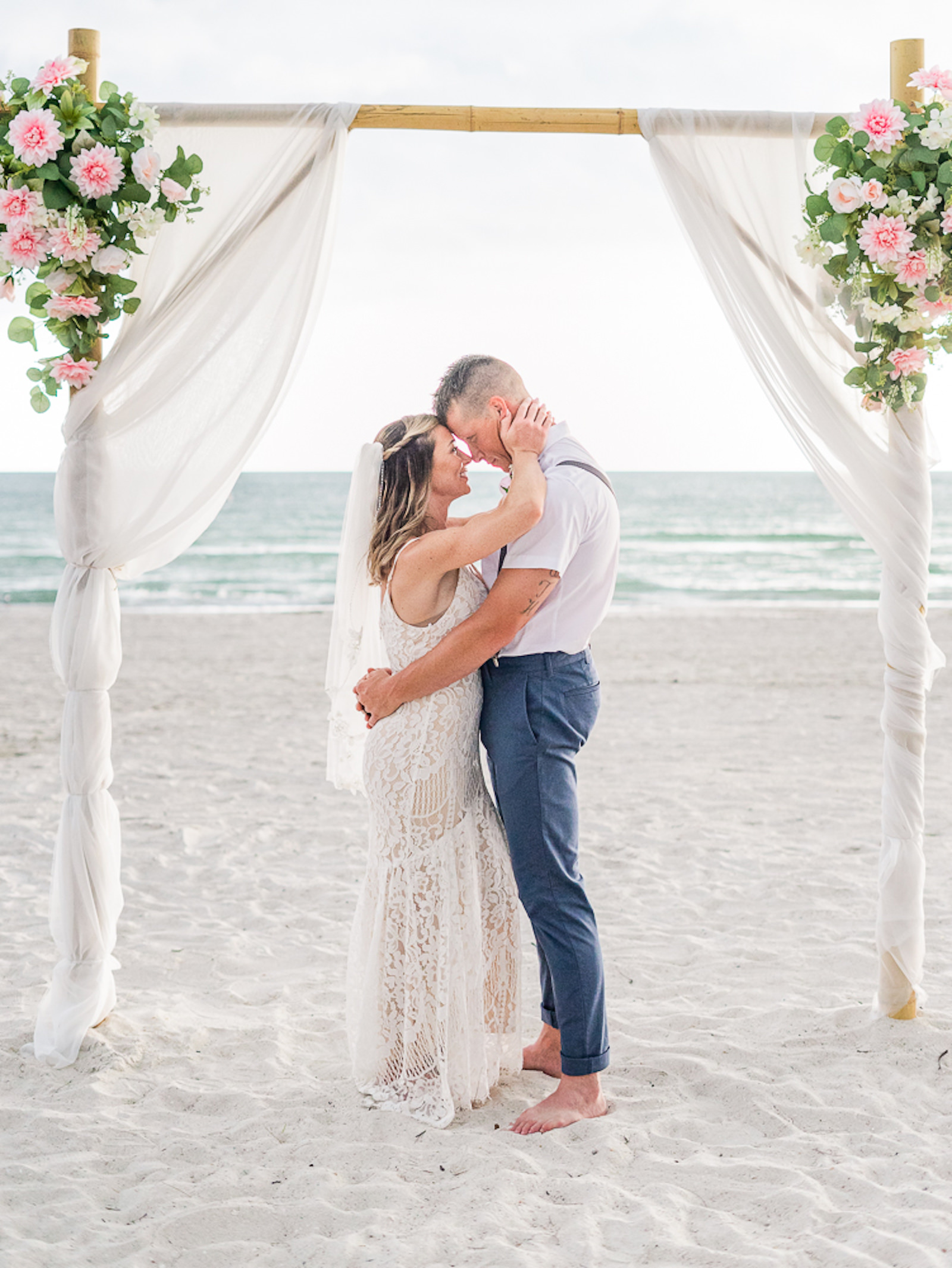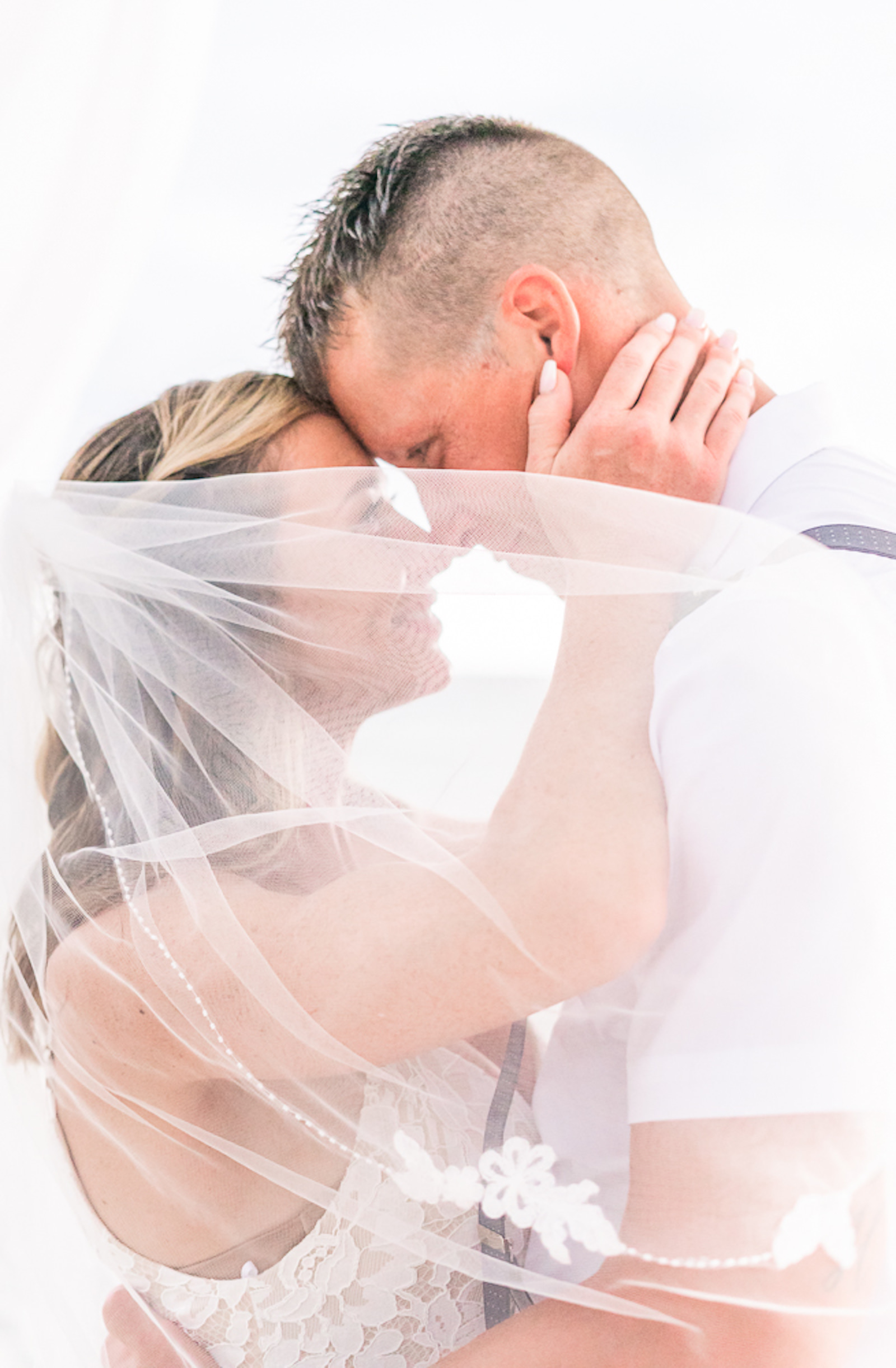 What did you look for in a wedding DJ?
The DJ at Breezin Entertainment was great! We hired them for the music and announcing the whole night. It all flowed so well.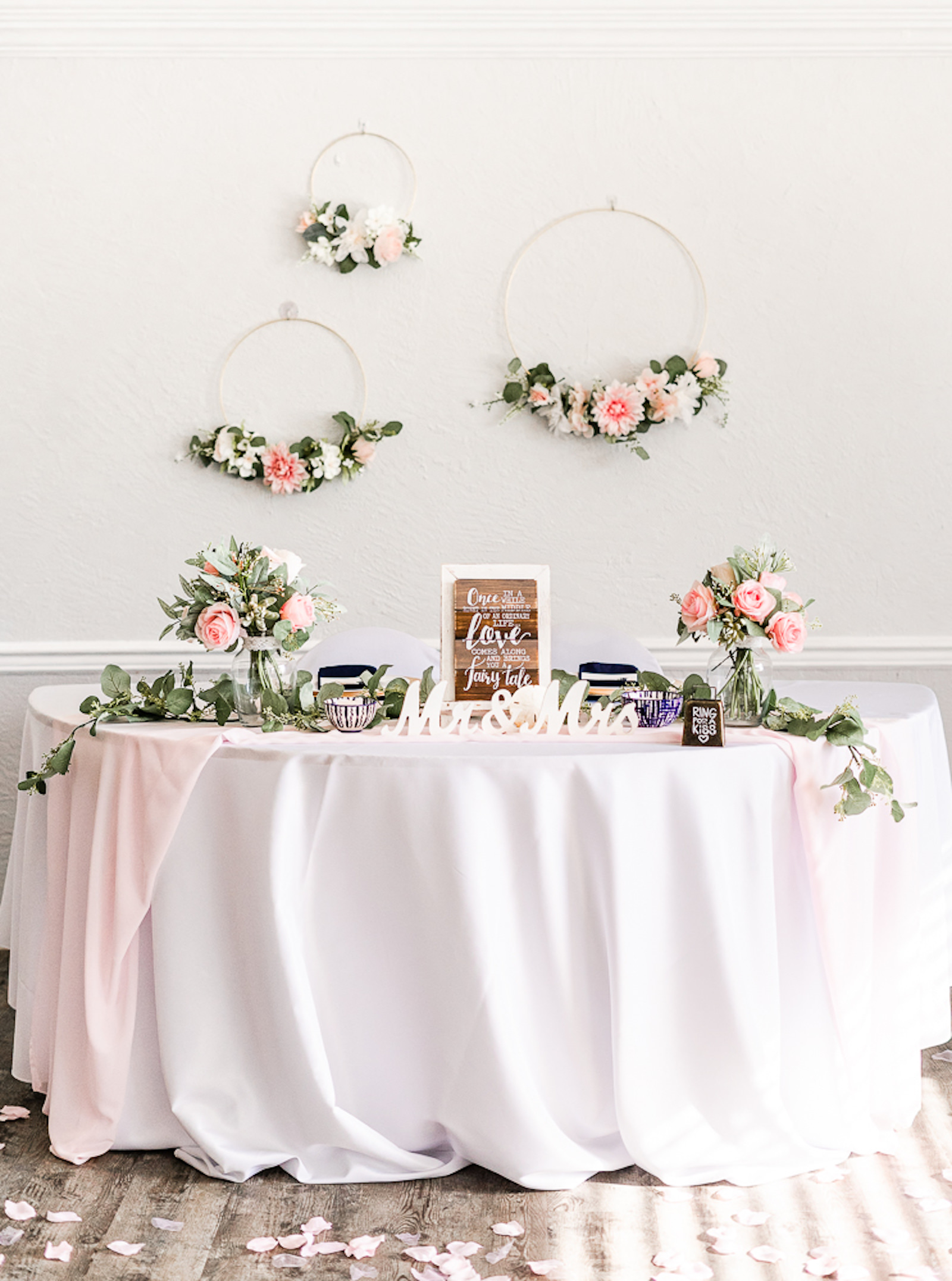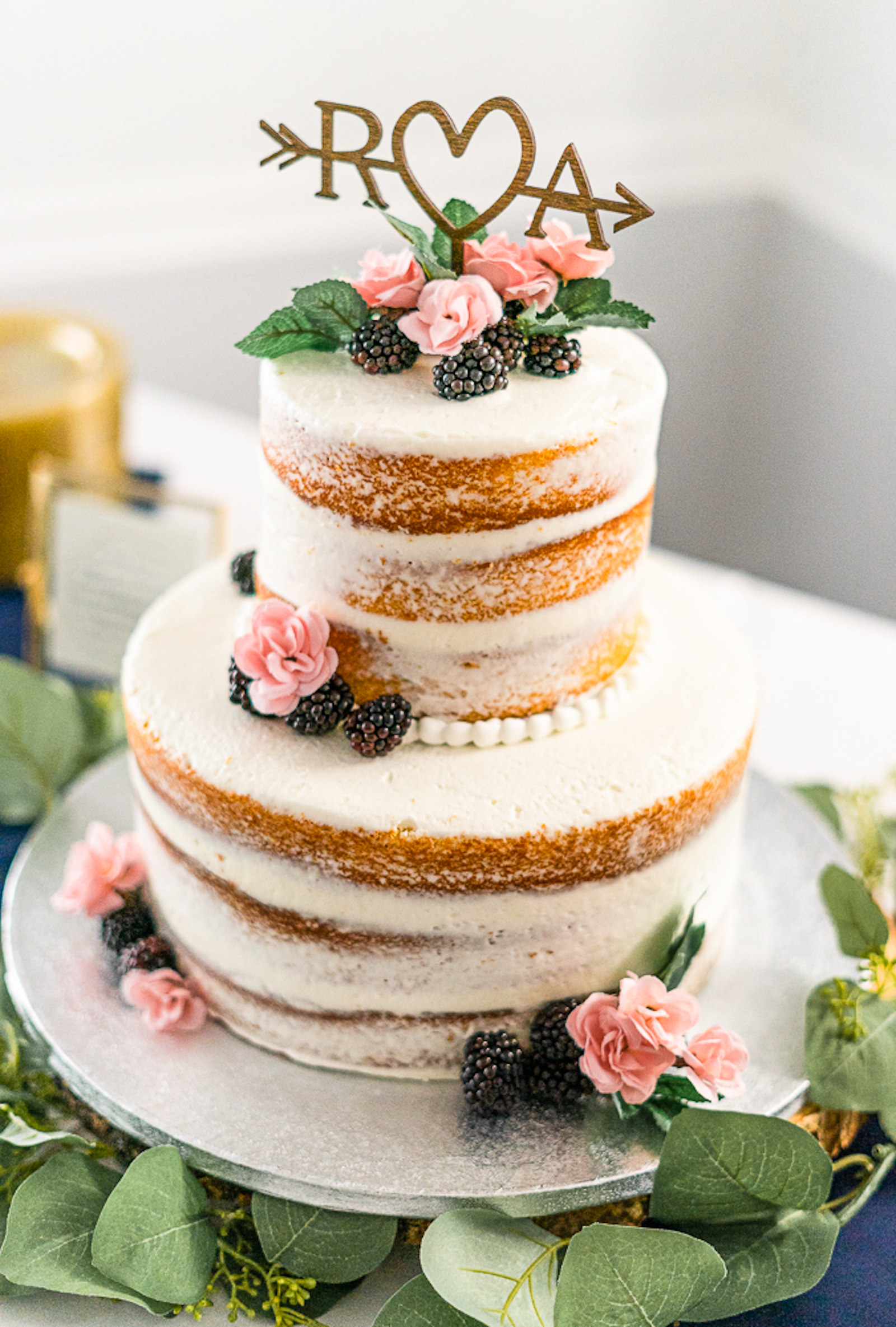 What advice would you give to other couples who have been affected by COVID-19?
Go with your gut and what you feel is best. Also, be flexible, and remember what a wedding is truly about. To us, it was about coming before God to make a commitment and having our friends and family around us while doing so.
Getting Ready Venue: Postcard Inn on the Beach *Preferred Marry Me Tampa Bay Wedding Venue
Ceremony and Reception Venue: St. Petersburg Lions Club Beach House
Photographer: K. Fiorey Photography
Caterer: A Fresh Connection Catering
Rentals: Elsa's Wedding Decor
Cake: Publix Bakery
DJ: Breezin Entertainment *Preferred Marry Me Tampa Bay Wedding Pro
Invitations: Etsy
Bridal Gown and Bridesmaid Dresses: Lulus.com
Hair & Makeup: Blush n Bridal
Quotes have been lightly edited for clarity and brevity.
*Preferred Marry Me Tampa Bay Wedding Pros are highly respected by our local wedding community and have been personally vetted by our editor.