Tampa couple Mandy and Chris were inseparable from the first day they met. On a recommendation from Chris' brother, Mandy texted Chris and four years later they were engaged!
When the pair started planning their wedding, they had very different ideas of how the big day would play out. "I wanted something small with family only, and Chris wanted this 200+ person wedding," Mandy explained. "We are both very family oriented, so we thought why don't we have our family only for the ceremony and have an intimate dinner and then have our friends at a separate event that is less formal."
Mandy can Chris began the two-day Tampa wedding celebration with an elegant gold, ivory and champagne family only Tampa Palms Country Club wedding ceremony and reception. Because Mandy was already a member of the country club, the wedding venue was an easy choice. "The view was gorgeous and the staff was AMAZING and very helpful throughout the whole process," Mandy gushed.
To capture the big day, the couple hired Tampa wedding photographer Ashfall Mixed Media. "I wanted different photos that weren't the typical 'let's all stand in a line and take photos' and I also thought about different images we could use around the house that again weren't typical wedding photos. Ashley Roper did Chris' brother's wedding a few months before ours and I fell in love with her style and photos. We knew right away we wanted to go with her!" Mandy said.
One of Mandy's most memorable moments of her wedding day was that "Chris cut a picture of him proposing to me into a heart and wrote on the back, 'Babe this is OLD news…we are now going to be Husband and Wife.' He explained that he wanted me to put it in my garter, super cute!"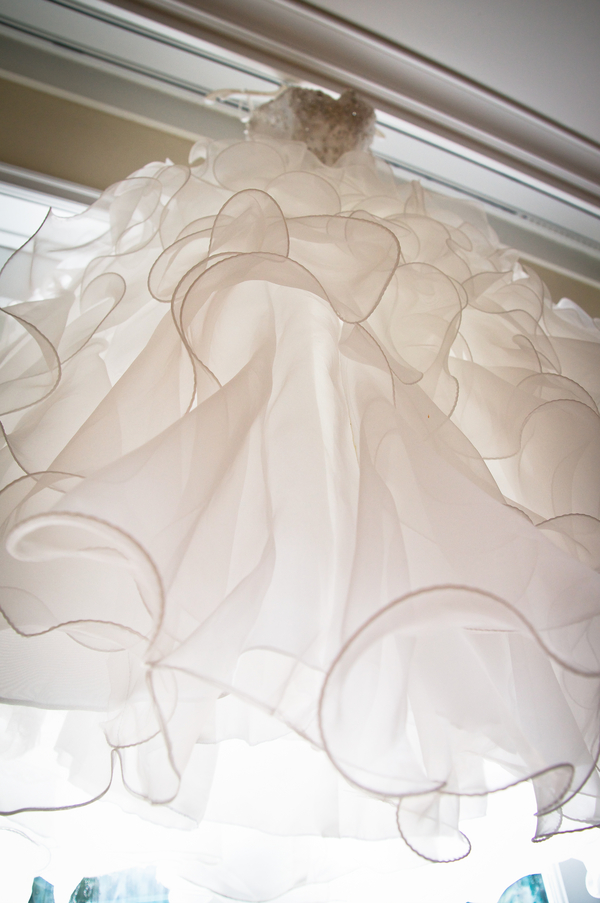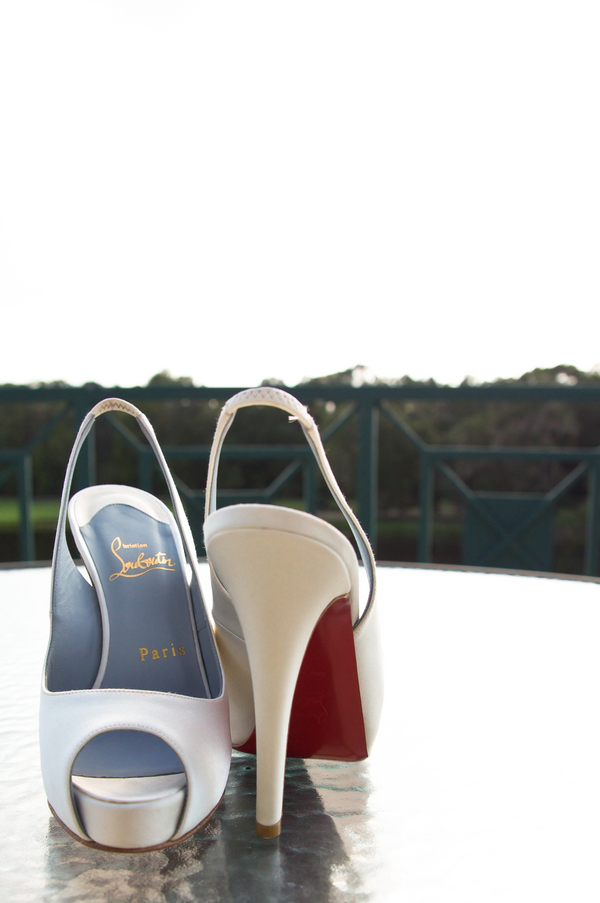 Chris surprised me with a brand new pair of Christian Louboutins (the wedding edition ones) – The Bride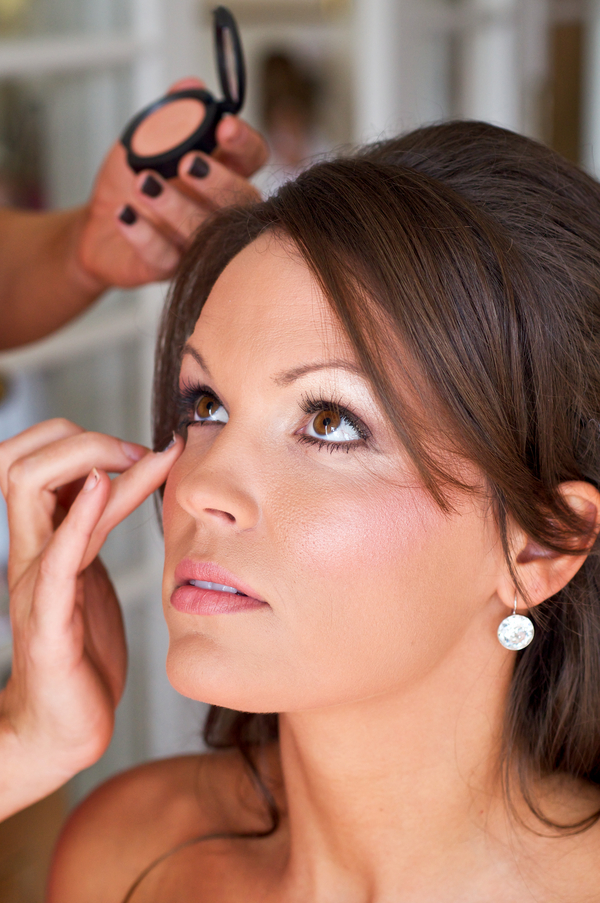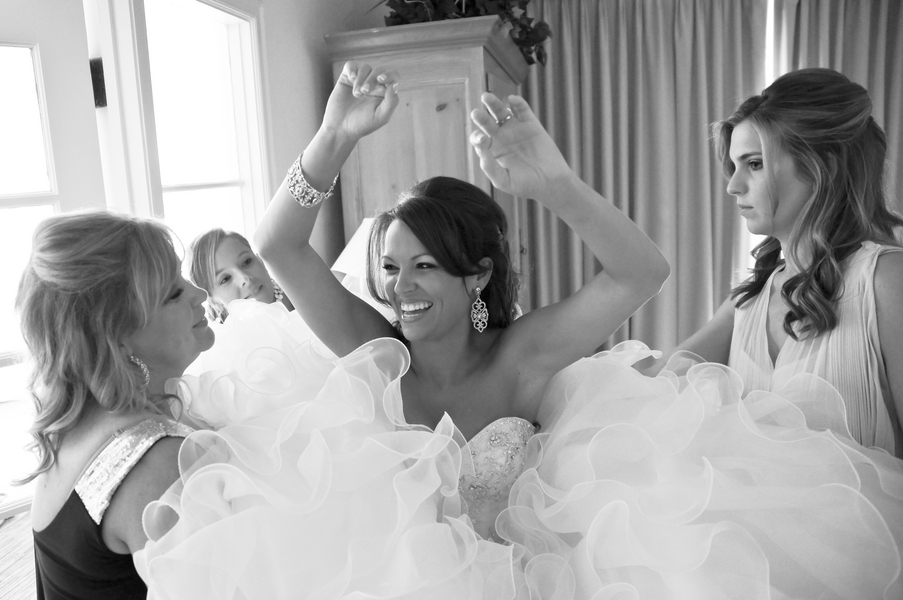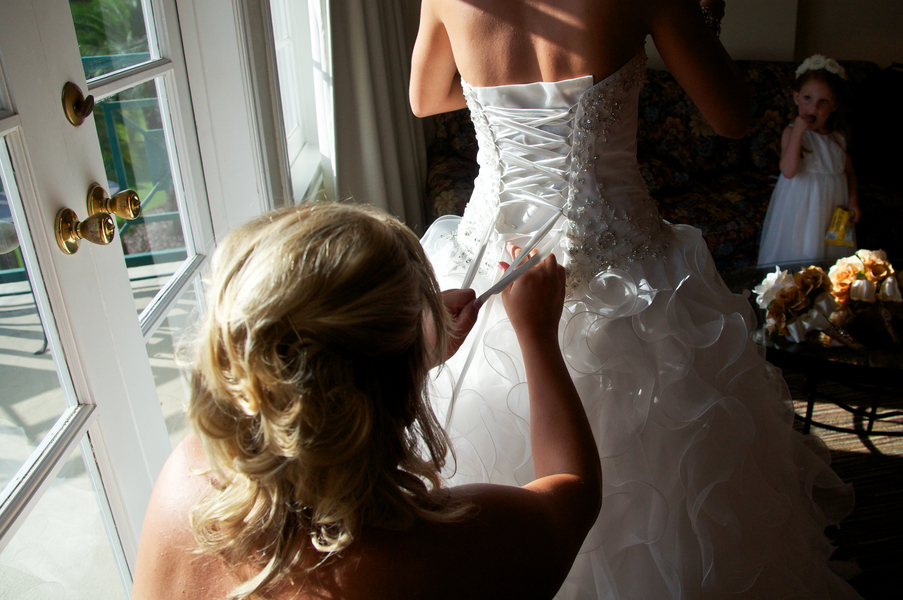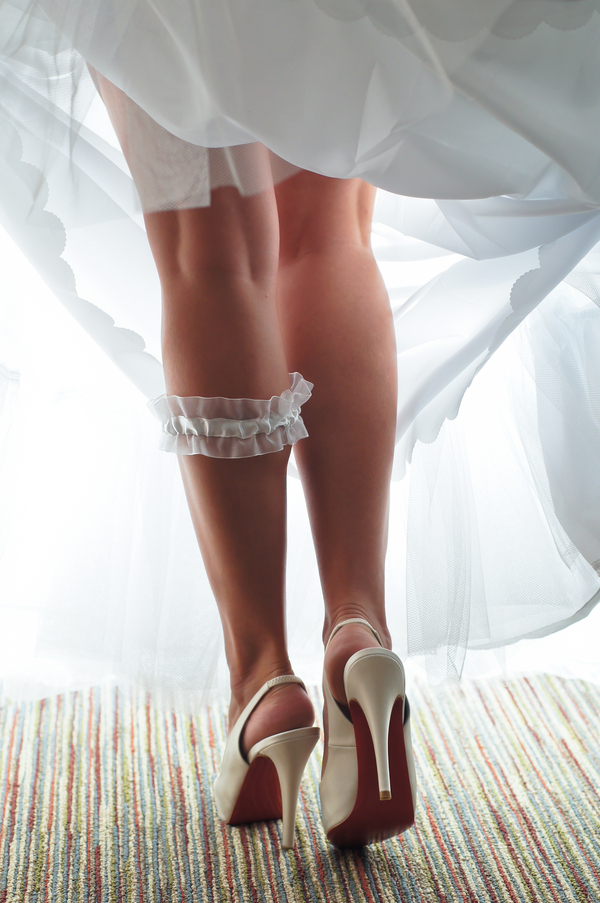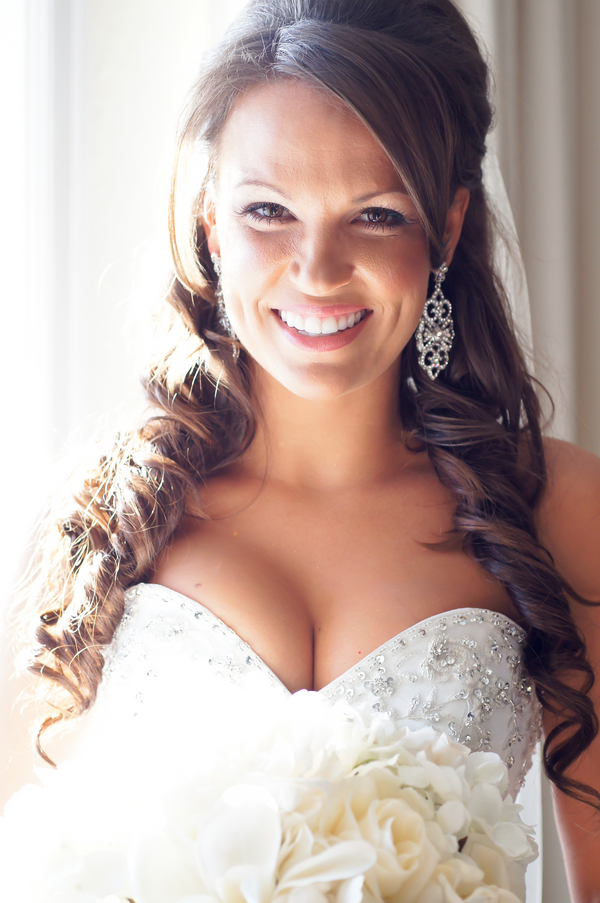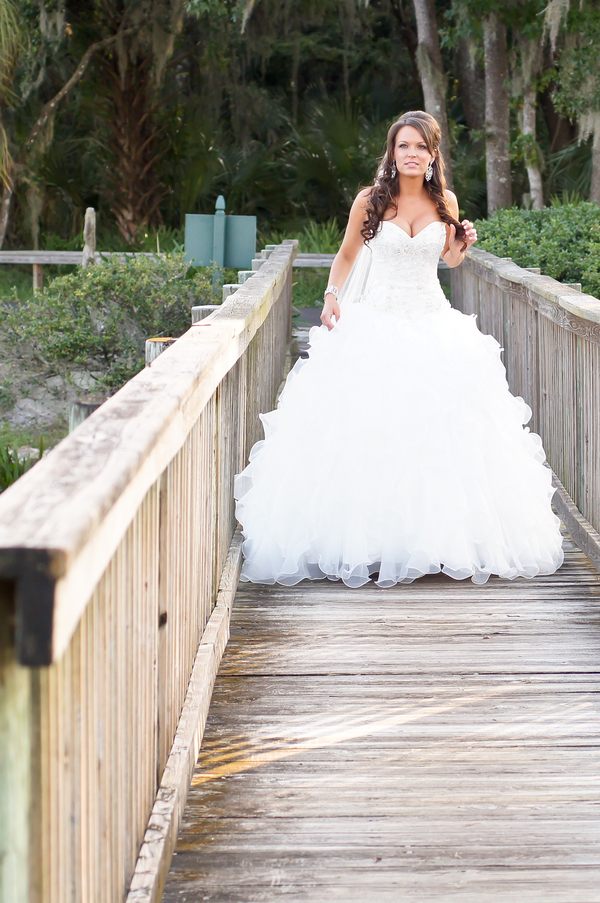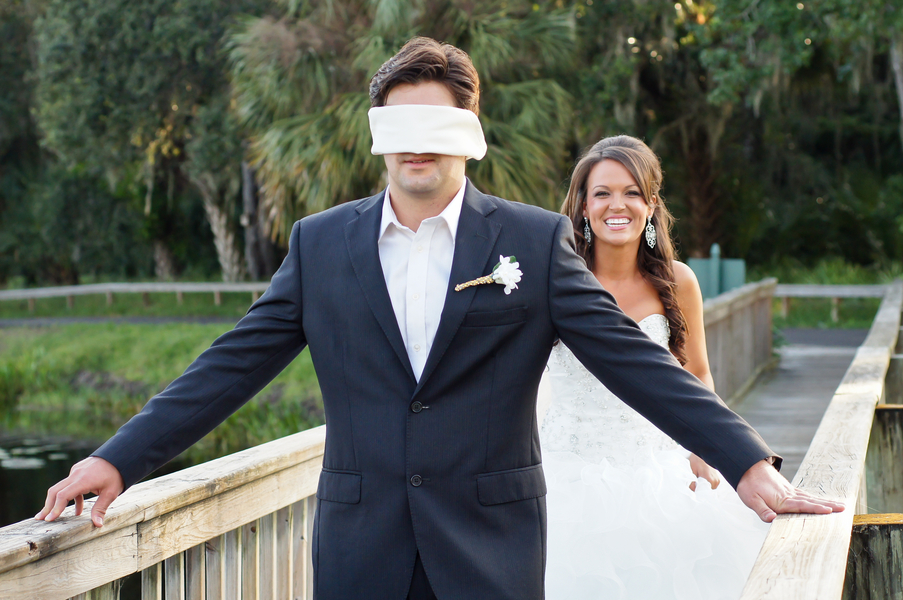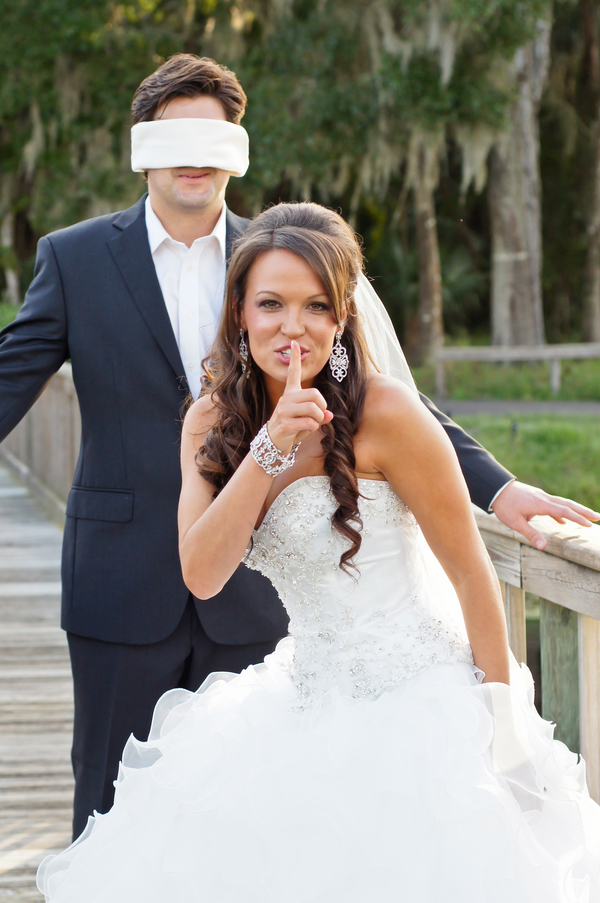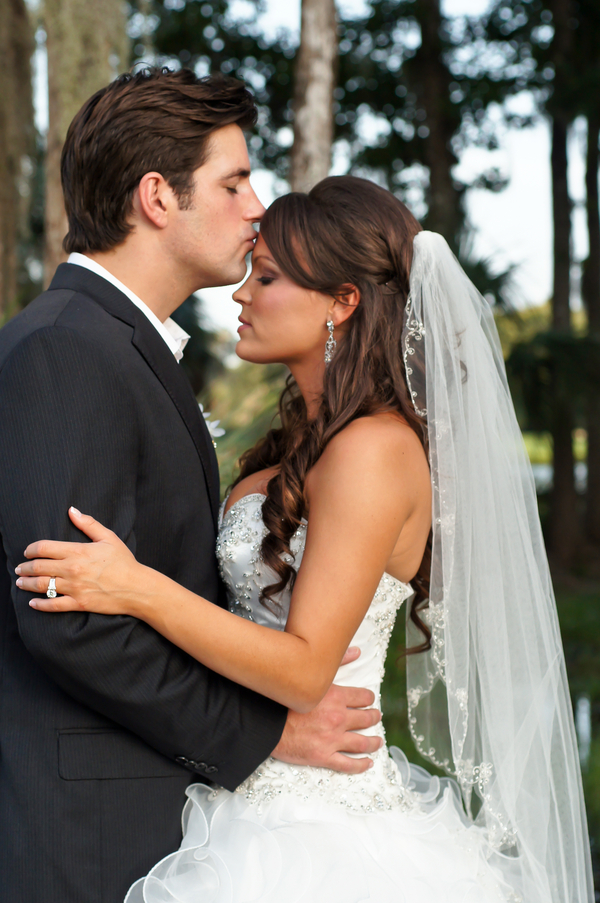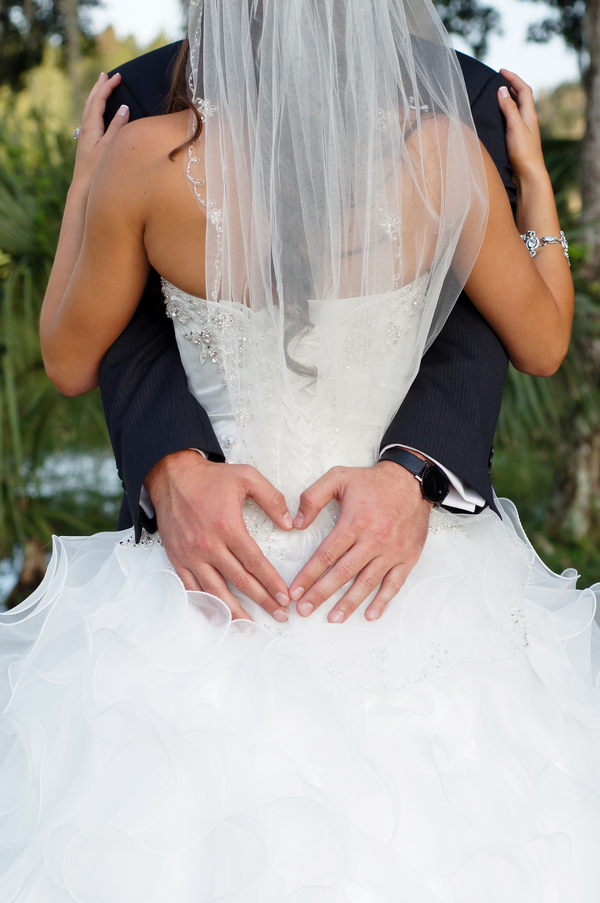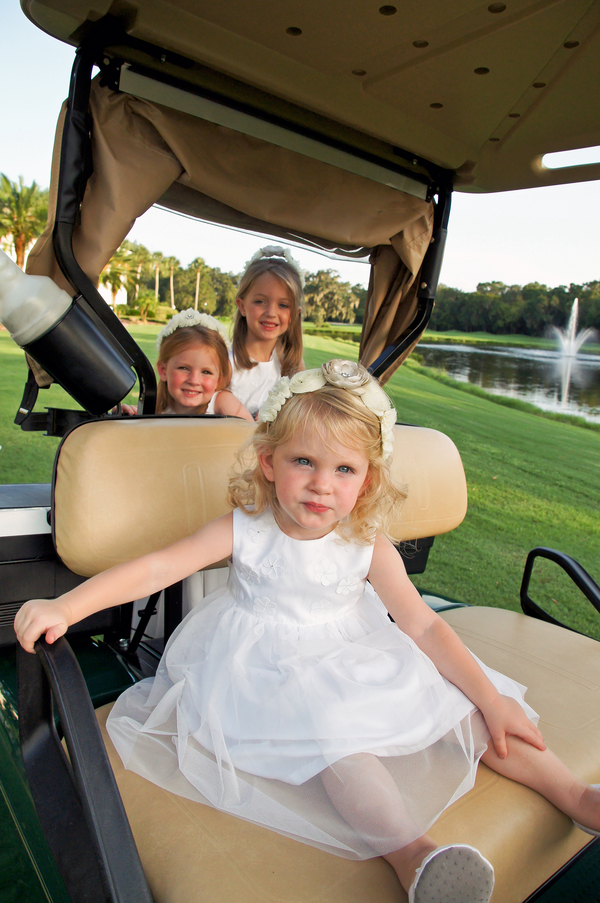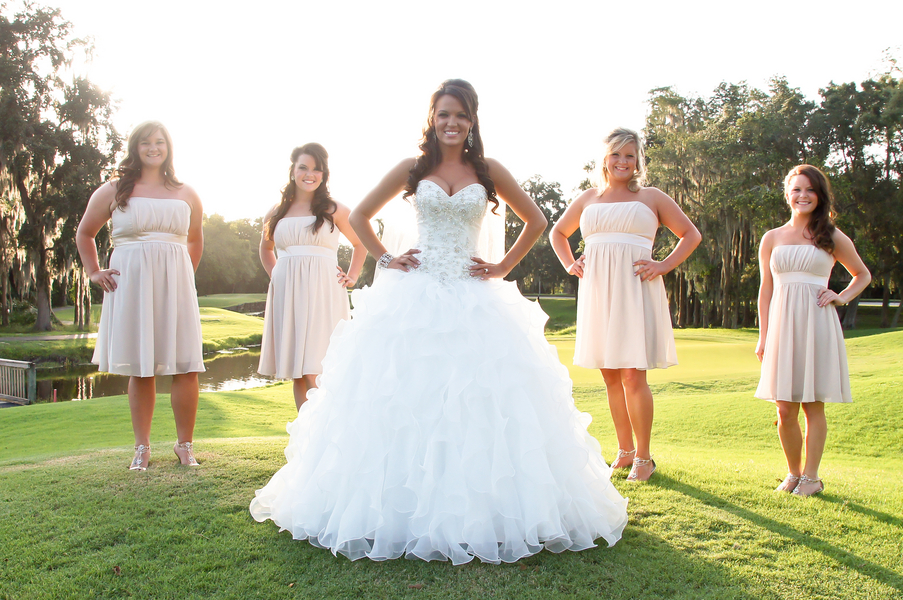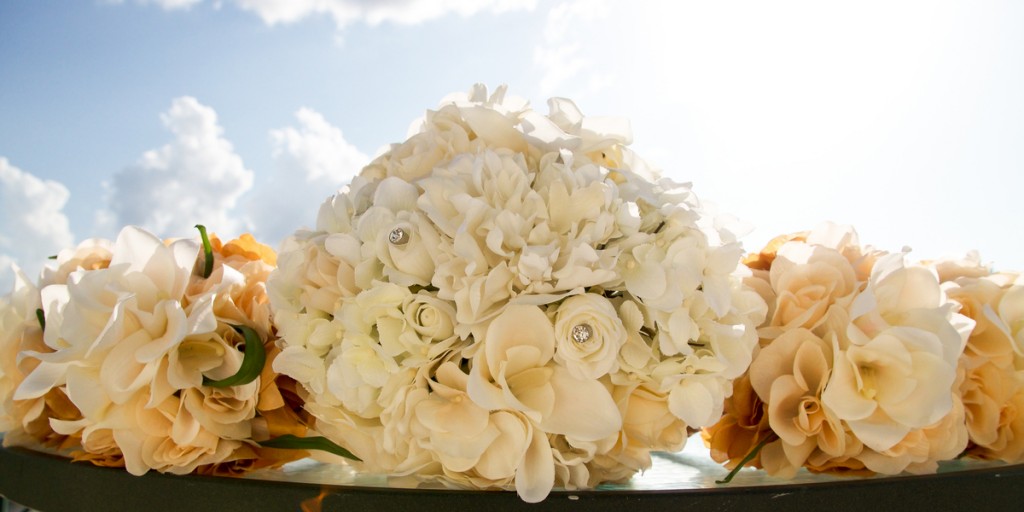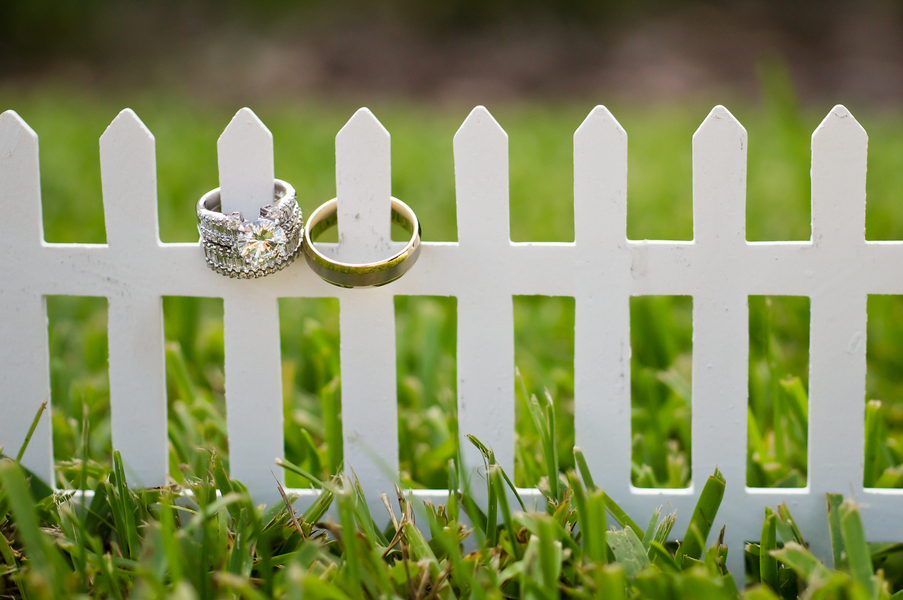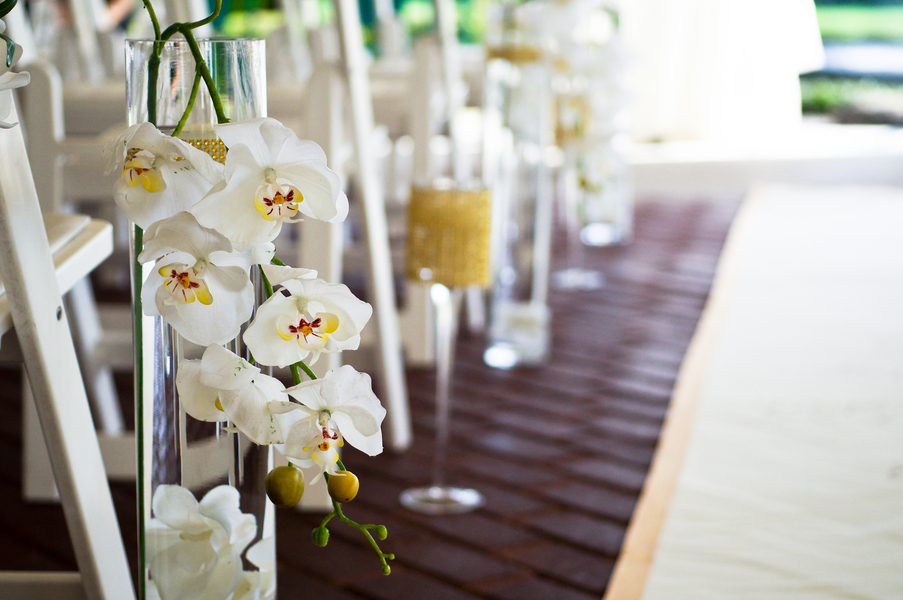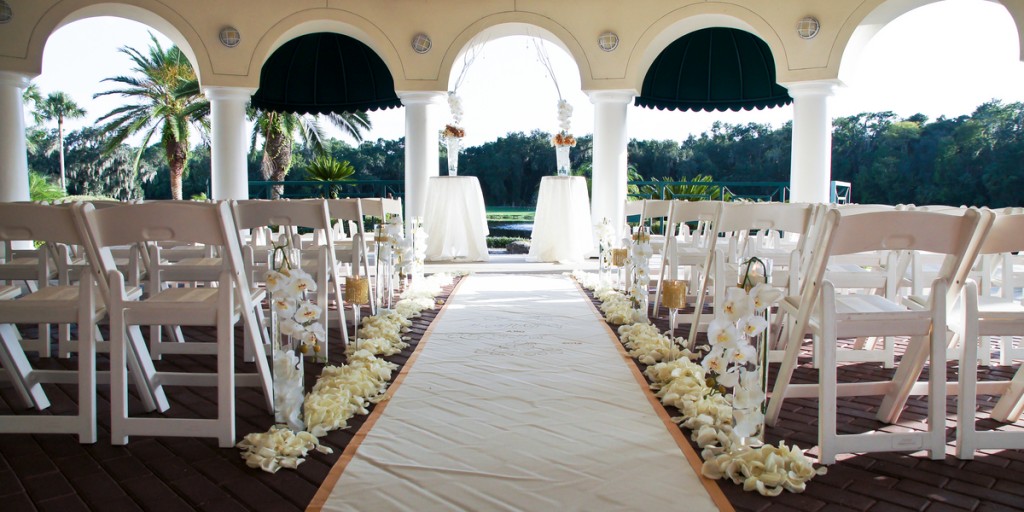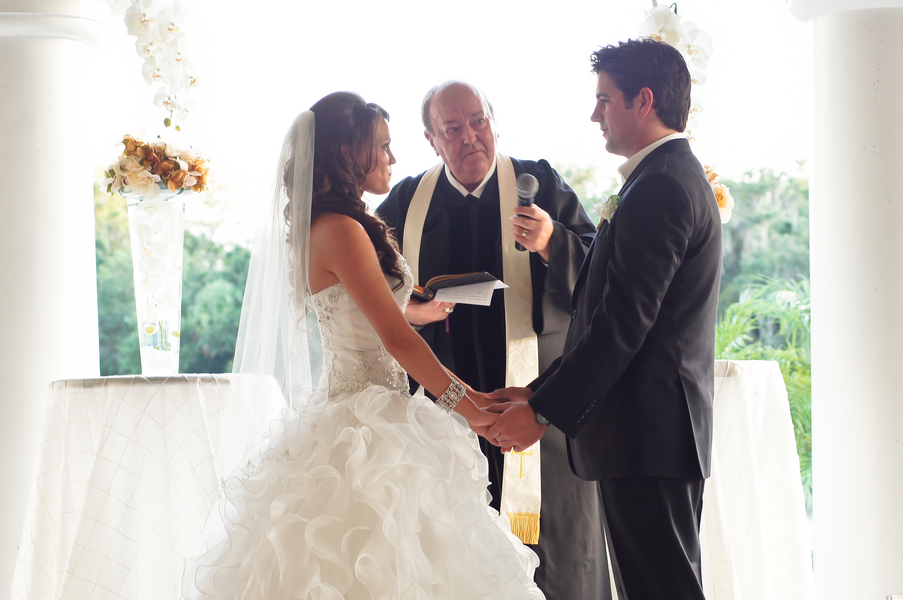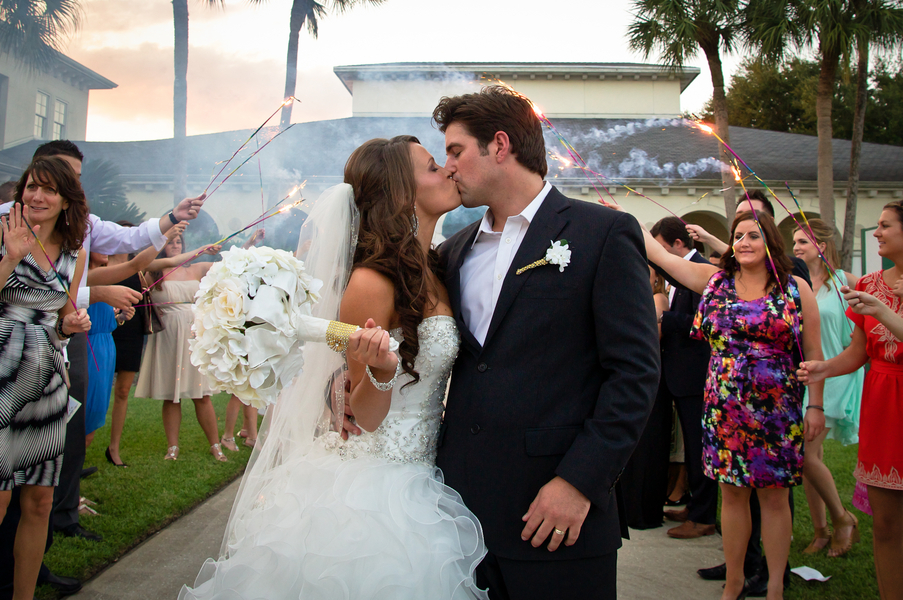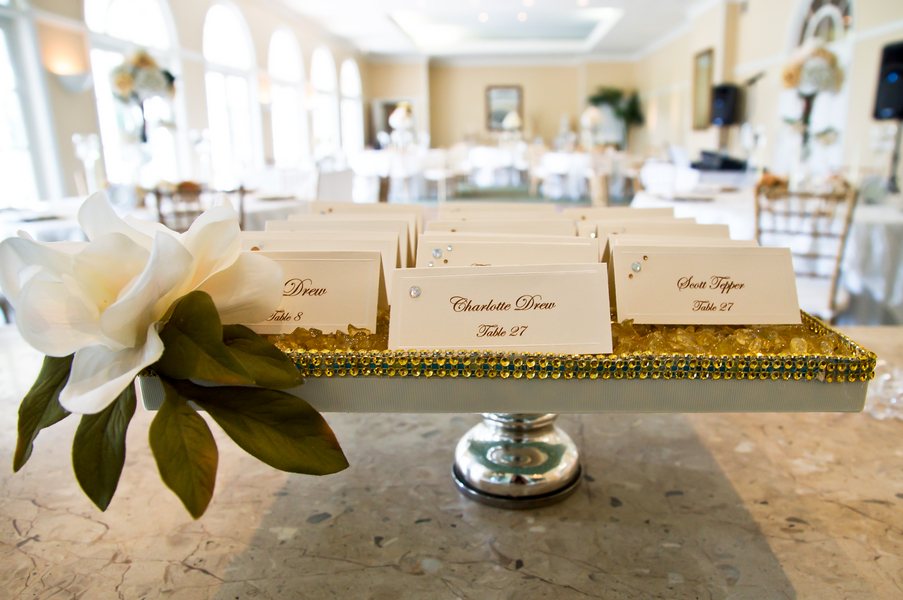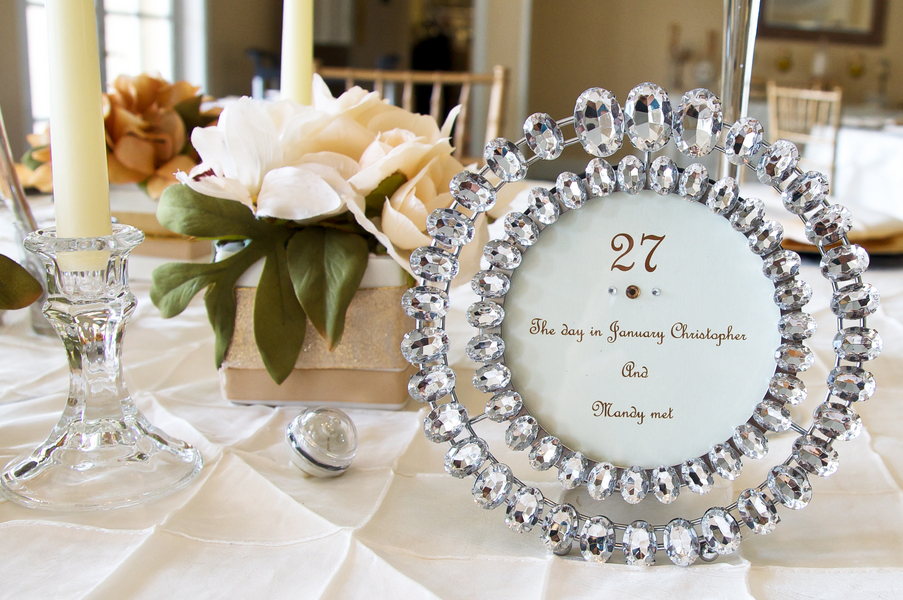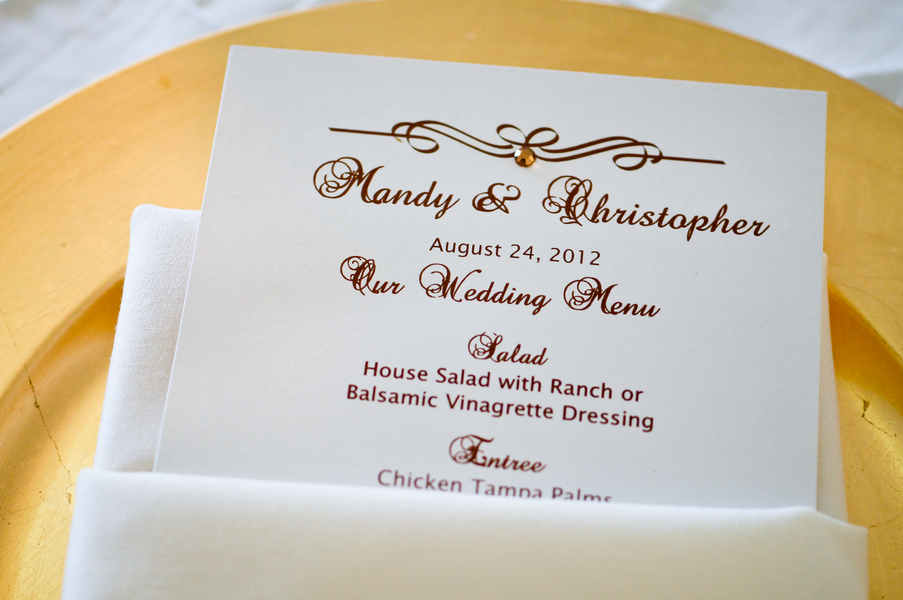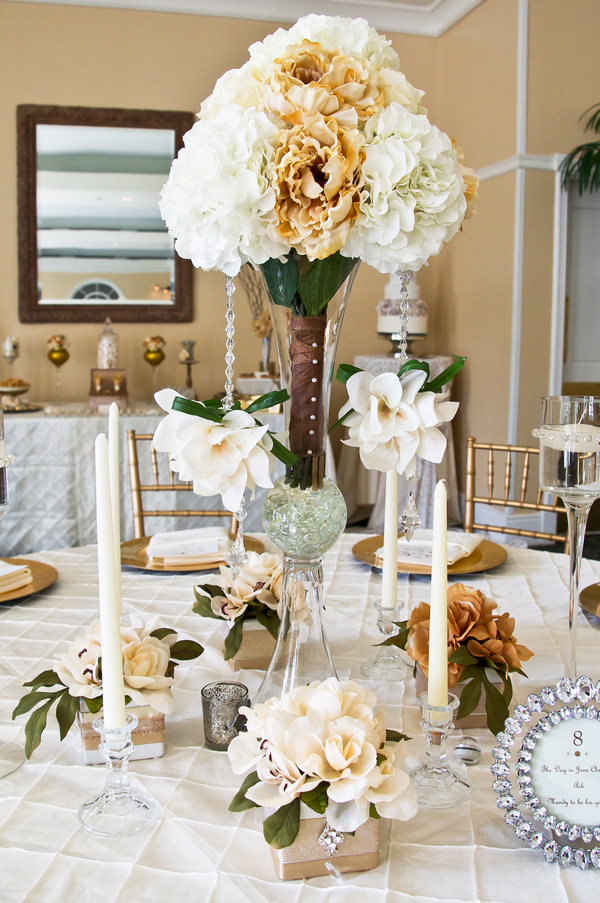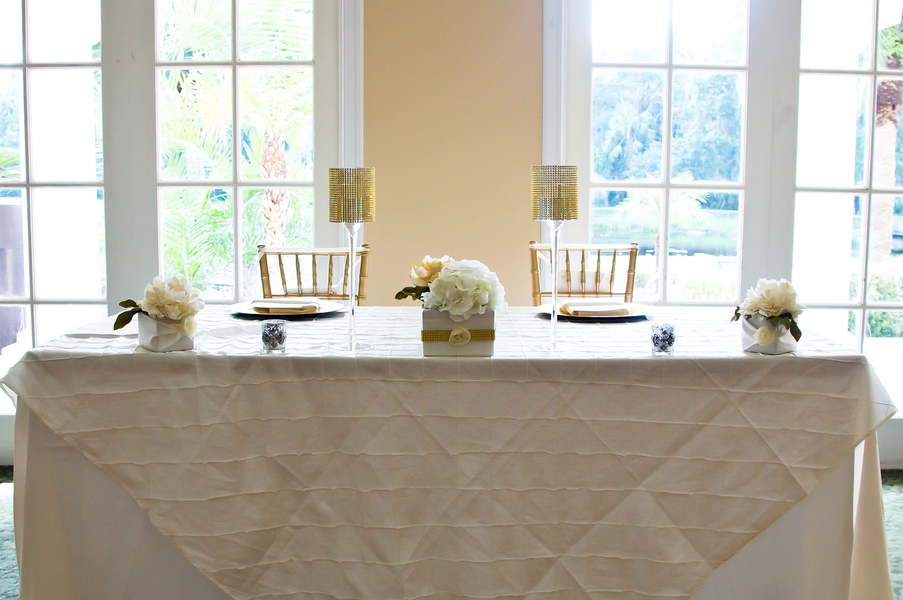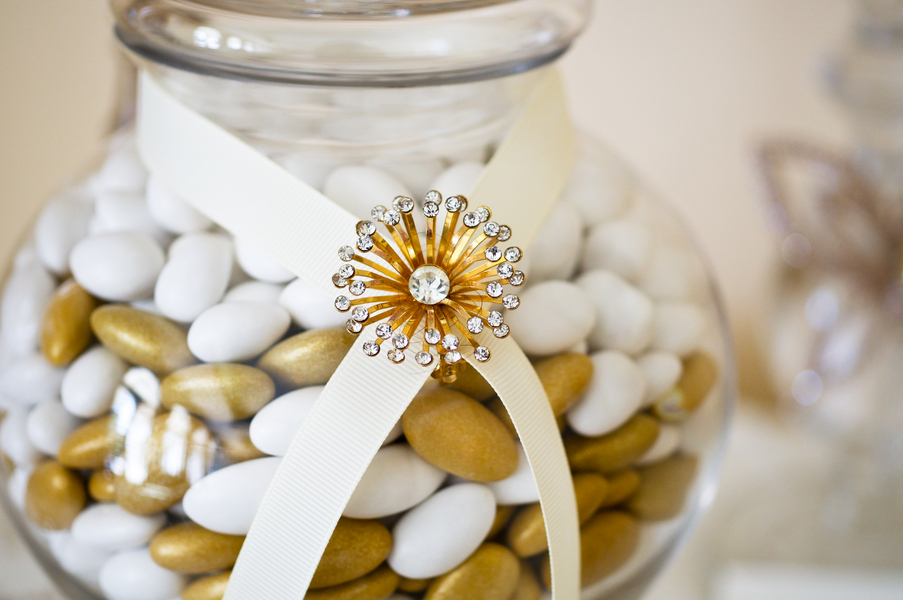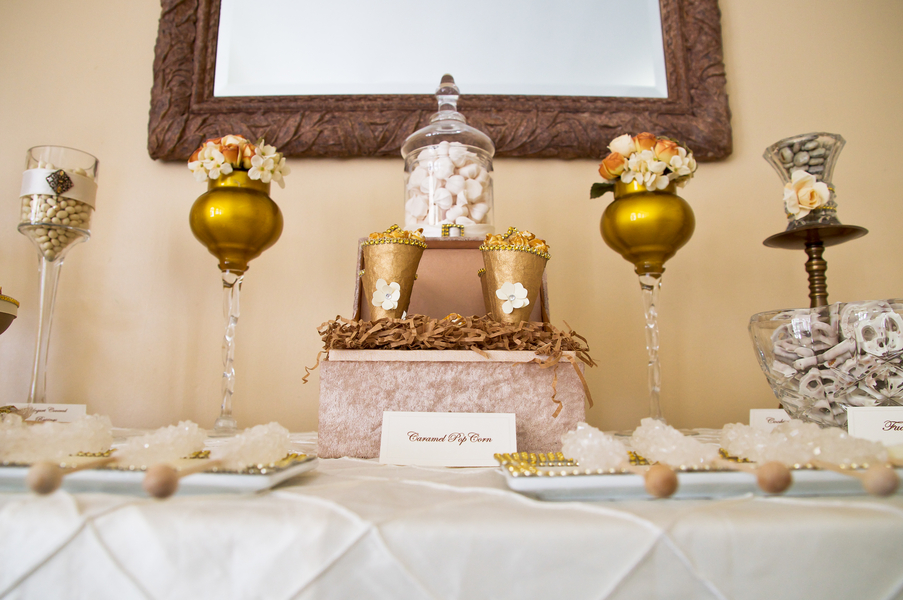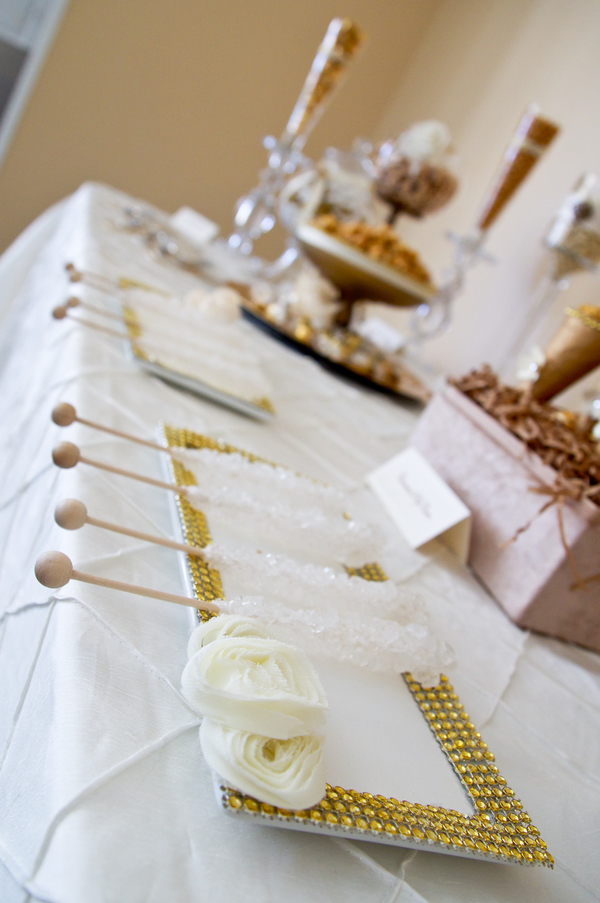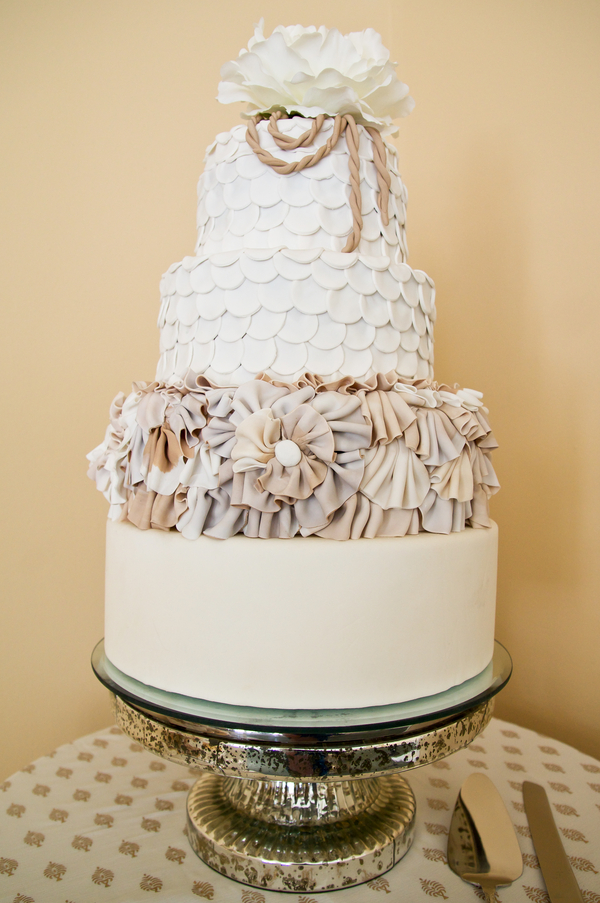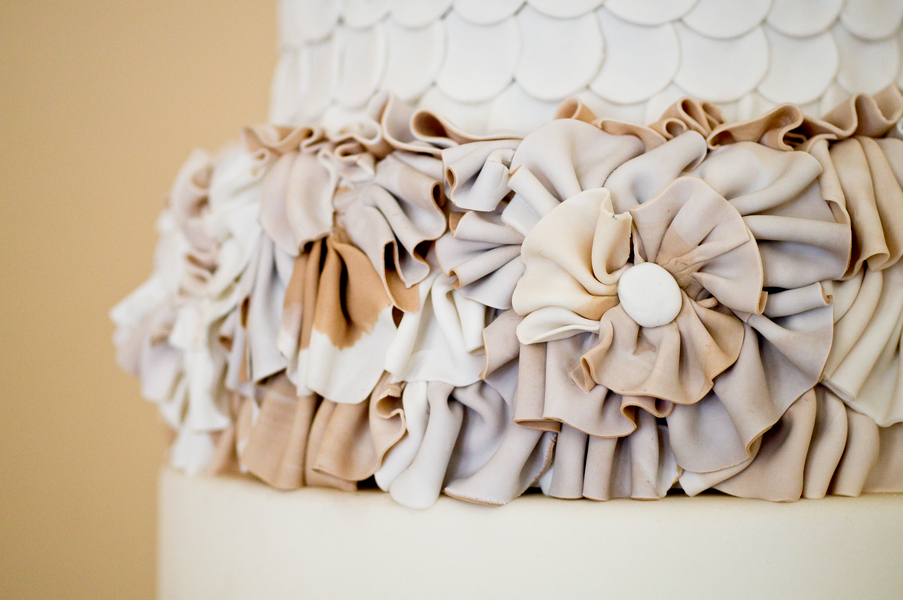 Elise Garica is the owner of Elise's Pieces and she designed the whole thing. I wanted every detail about the wedding to be "different" and "unique," but I can't take credit for that; the cake was all Elise! – The Bride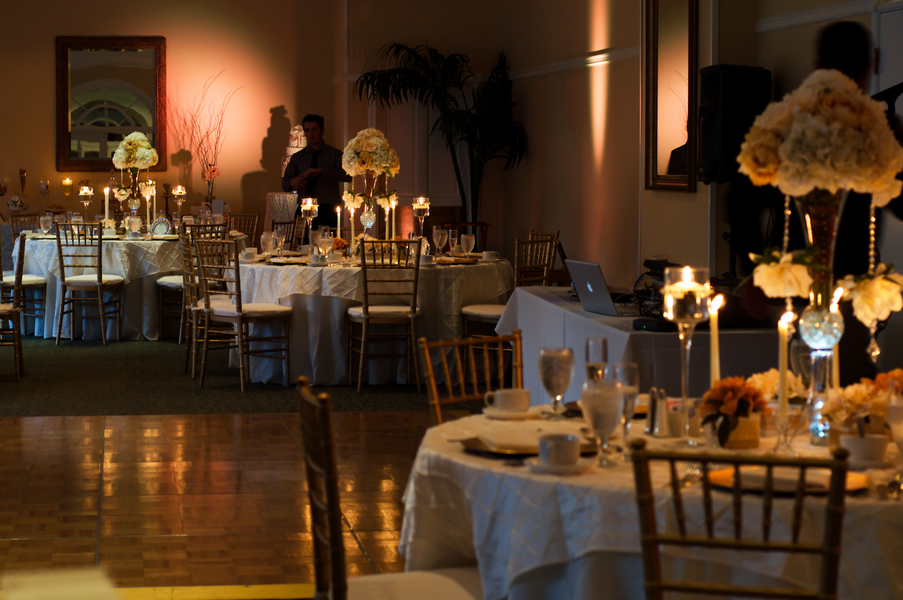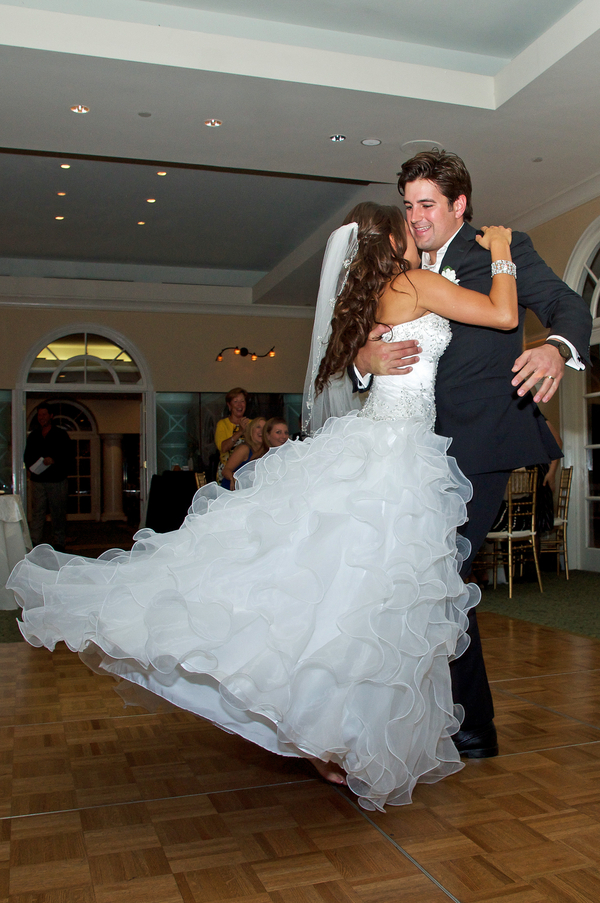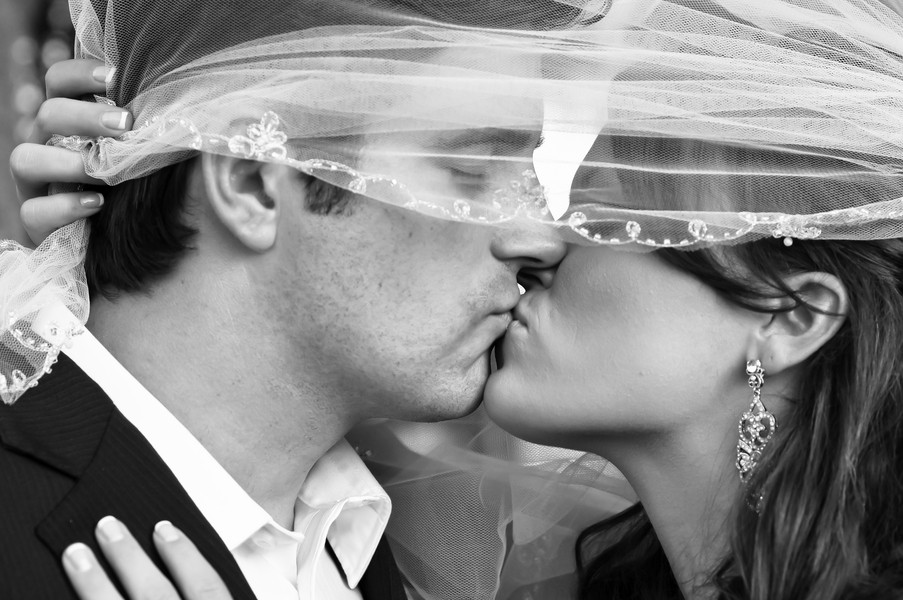 This is such a classic shot but I just love the moment that it captures between them. The photo was taken just after Chris had seen Mandy for the first time and we were on a time crunch to get the ceremony started so things were hectic. But I feel that the photo actually captured a very serene and sensual moment between them when they weren't worried about anything else but each other. – Ashely Roper, Ashfall Mixed Media
What advice would you give to other Tampa Bay Brides?
I think the best advice I can give, and Chris would agree, is plan the wedding the way you want. I think we thought about what the guests would like more than us and at the end of the day it's about the Bride & Groom and it just stressed us both out!
Tampa Wedding Venue:  Tampa Palms Golf & Country Club
Tampa Wedding Photographer: Ashfall Mixed Media
Tampa Wedding Cake Designer: Elise's Pieces
Tampa Wedding Planner and Flowers: L & N Event Planning
Tampa Wedding Dress: Jon's Bridal
Tampa Wedding Hair Stylist: Eyes on You
Tampa Wedding Makeup Artist:  ToniLynn Coker
We are proud to have Ashfall Mixed Media as a Marry Me Tampa Bay sponsor!
How did you and your fiancee compromise on your wedding? Comment below: