When it comes to entertaining your Tampa Bay wedding guests, one of our favorite options is a wedding photo booth. Not only do photo booths add to the atmosphere of your reception, but they can also double as the evening's wedding favors, while capturing your guests' personalities.
We've asked Tampa Bay wedding photo booth expert Monique Turley of ShutterBooth to share some of her favorite wedding photo booth features, which have evolved far beyond just a printed picture. From GIFs to slow motion video, you will be wowed by the new features that step outside the "traditional" photo booth mindset.
Social Media Sharing
Want everyone to know how much fun your wedding guests are having? Social media sharing is a great way for far away friends or work colleagues to still feel as if they are part of your celebration. Not only will your wedding guests love tagging each other online, but they will be able to connect with other guests through your custom wedding hashtag. Can you say #AWESOME?!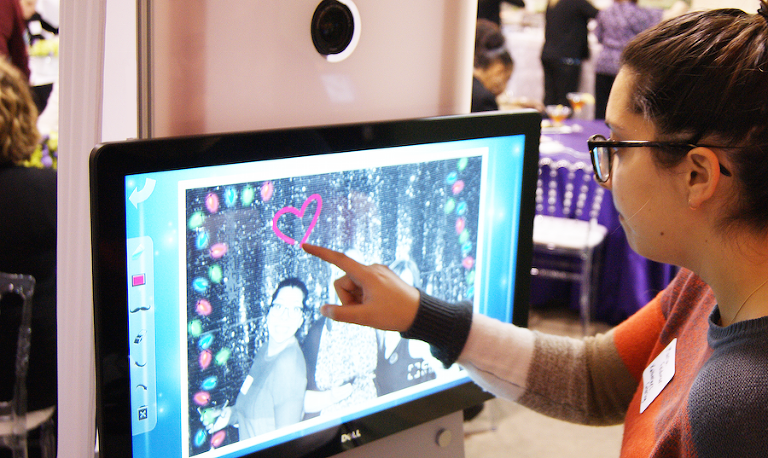 Photo Booth: ShutterBooth
Slo Mo Booth
Break out the confetti and silly string! Slo Mo booths are one of our favorite new additions to the wedding photo booth world. Not only can you celebrate with your friends at the reception, but you can record a fun video captured in slow motion and instantly share it on social media.
 Photo Booth: ShutterBooth
GIF Booth
GIFs are a fun way to break away from the traditional photo booth mold. Options like animated overlays, green screen backgrounds and 3-D effects will really WOW your wedding guests.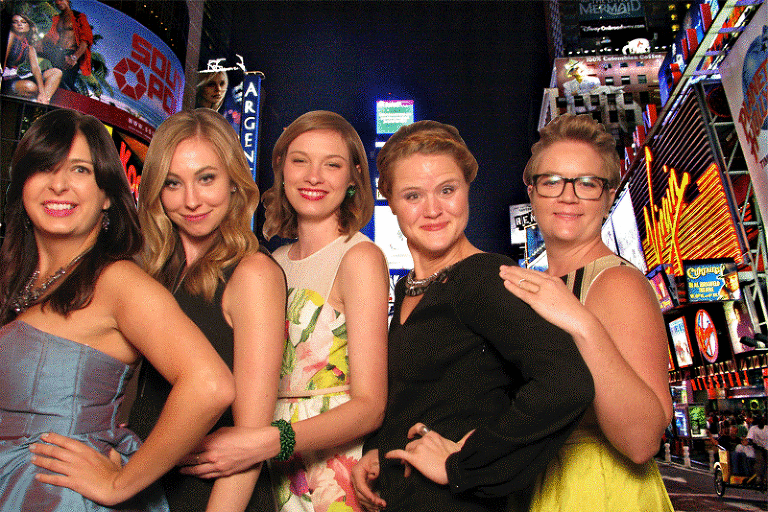 Photo Booth: ShutterBooth
Custom Backdrops
It's all about the details and your creativity when it comes to creating your custom wedding photo booth experience. From a custom monogram that matches your invitation suite to a green screen backdrop, there are endless options to complement and enhance your Tampa Bay wedding.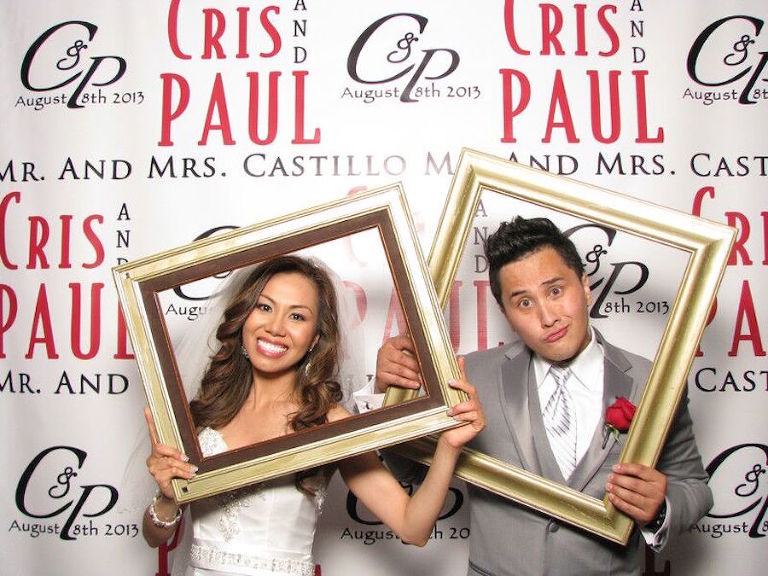 Photo Booth: ShutterBooth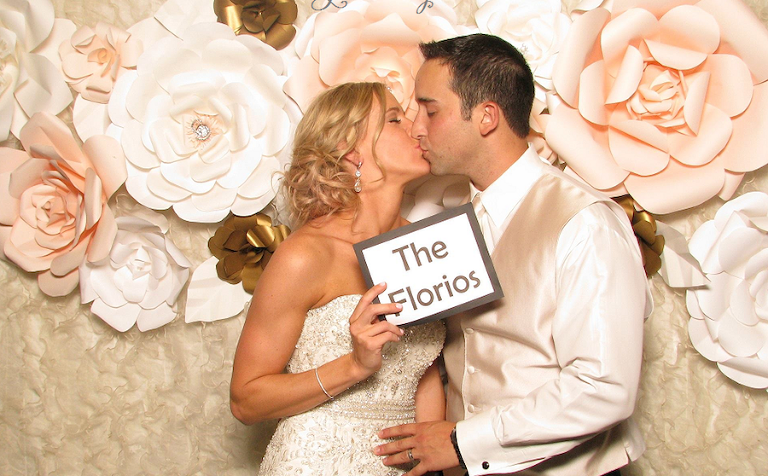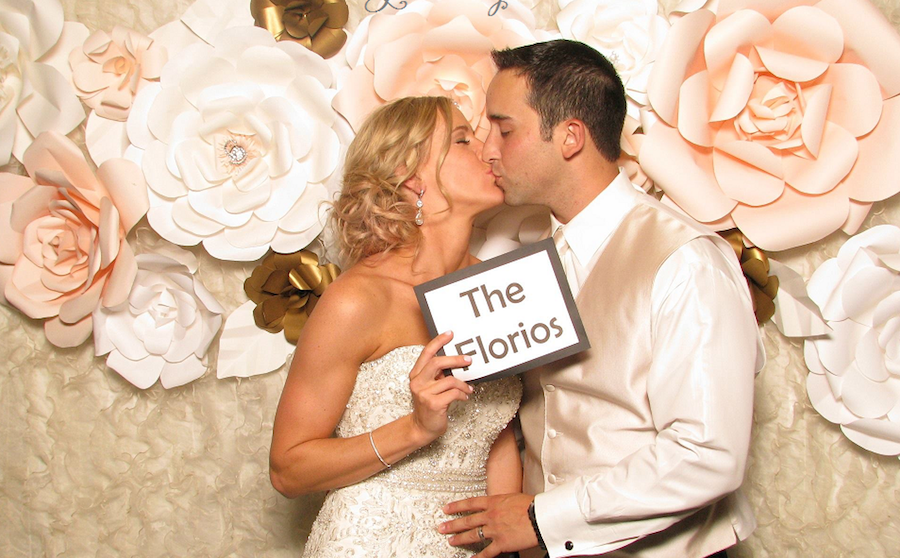 Photo Booth: ShutterBooth
Open Air Booth
For the couple with a large wedding guest list, an open air booth is the best way to fit all of our friends into one photo! This option is especially great for brides who don't want to squeeze their ballgown into a traditional enclosed booth. With photo booths being completely mobile, they can virtually be set up anywhere your wedding will be taking place.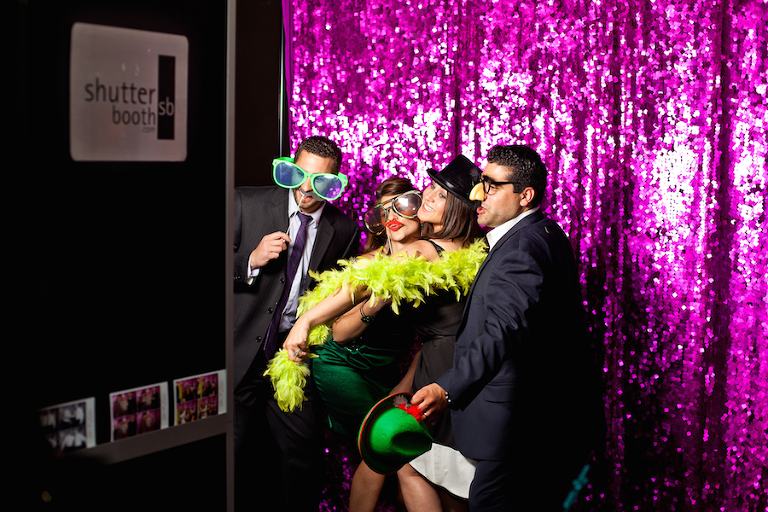 Photo Booth: ShutterBooth
Instant Memories
Most photo booth companies offer scrapbooking services at your reception. Think of it as a high school yearbook for your wedding day that you can look back on for years. Guests can write personalized messages about how much fun they had celebrating your wedding day.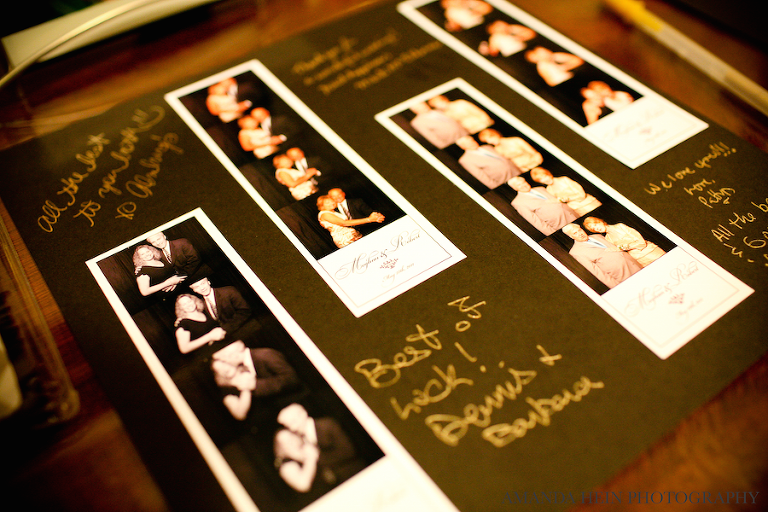 Photo: Amanda Hein Photography | Photo Booth: ShutterBooth
Favors
With a majority of favors being left behind after the reception, a photo strip is a memory that your guests will not forget on their table. Everyone will be happy reliving your special day through a fun photo!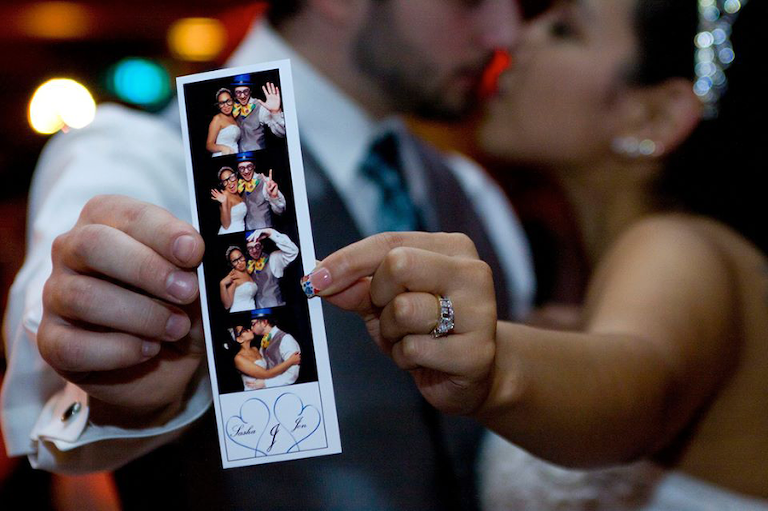 Photo Booth: ShutterBooth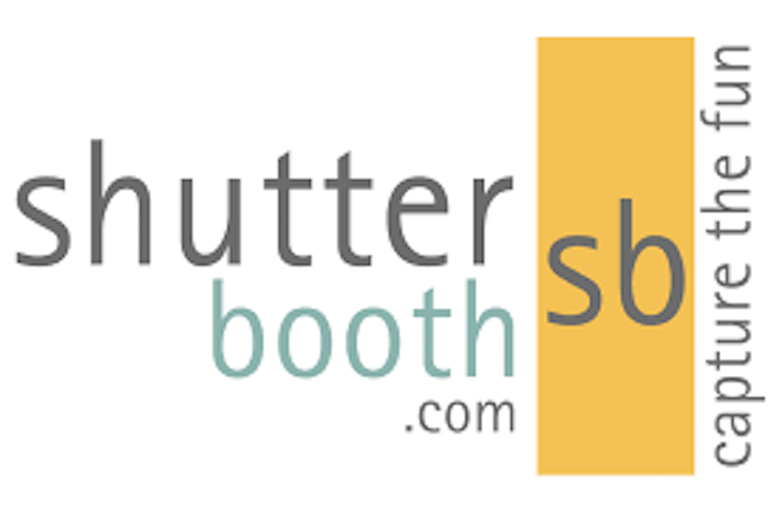 Email ShutterBooth for a Quote
Website | Facebook | Instagram | Pinterest