Did you know that one of the most sought after Tampa Bay weekend destinations also hosts weddings?
And not only can you tour the space during their bridal show on Thursday, January 9th, but you'll get to be "guest" at a "wedding" there!
Join Tampa Heights' historic food and event hall, Armature Works, for an exclusive evening of wedding planning in a fresh and new way. "The Reception" is a mock wedding that allows wed-to-be's the chance to experience an Armature Works wedding from the ceremony to the celebration.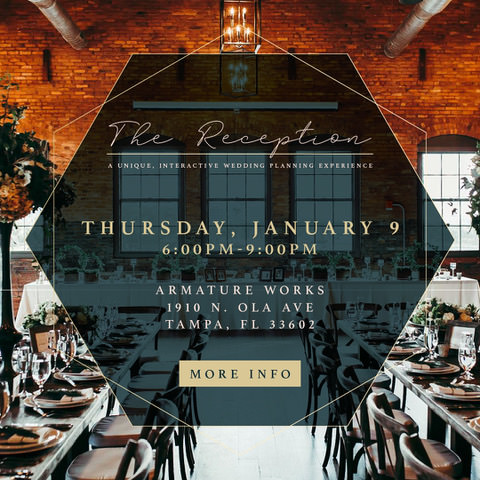 This interactive Tampa Bay bridal show brings the real-life experience of a wedding with some of the area's top wedding vendors showcasing how they can bring your vision to life through live demonstrations.
Two mock wedding ceremonies will be showcased in the Social Room and Social Hall spaces. Experience first-hand of how a photographer or florist's creative vision fits into the style of your dream wedding day.
Live music will fill the air in the Gathering, as couples travel through the bridal show from ceremony to reception. Guests can interact with local photographers, florists, decor companies, DJs, caterers and more through an organic reception style experience including food and dessert tastings.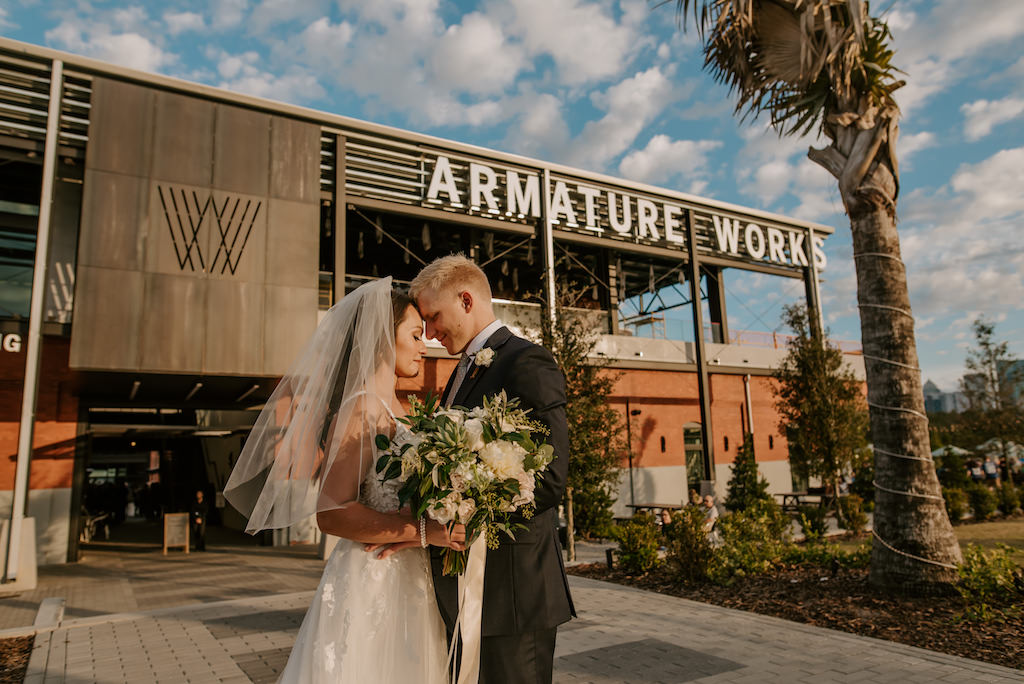 Regina as the Photographer | French Bulldog Inspired Tampa Heights Wedding | Armature Works
VIEW MORE ARMATURE WORKS WEDDINGS
Tickets are $20 for two people and include two complimentary glasses of champagne, lite bites, and a tote (one per couple).
"The Reception" | A Unique, Interactive Wedding Planning Experience
Thursday, January 9th, 2020 6-9 p.m.
Armature Works
1910 N Ola Ave, Tampa, FL 33602