Imagine if there were a website that showcased the most beautiful wedding inspiration from top wedding blogs around the world, Not only does it exist, but Marry Me Tampa Bay is excited to be a founding member of the Aisle Society.
Launched this Spring, the Aisle Society curates the best weddings, styled shoots and advice from top wedding bloggers. Whereas Pinterest can often show outdated inspiration, the Aisle Society showcases the best of the best, with search features to refine by color, style, location, vendor and more. So, if you just want to research weddings in Florida or those with an "elegant" theme, you can customize the feed to view your preferences.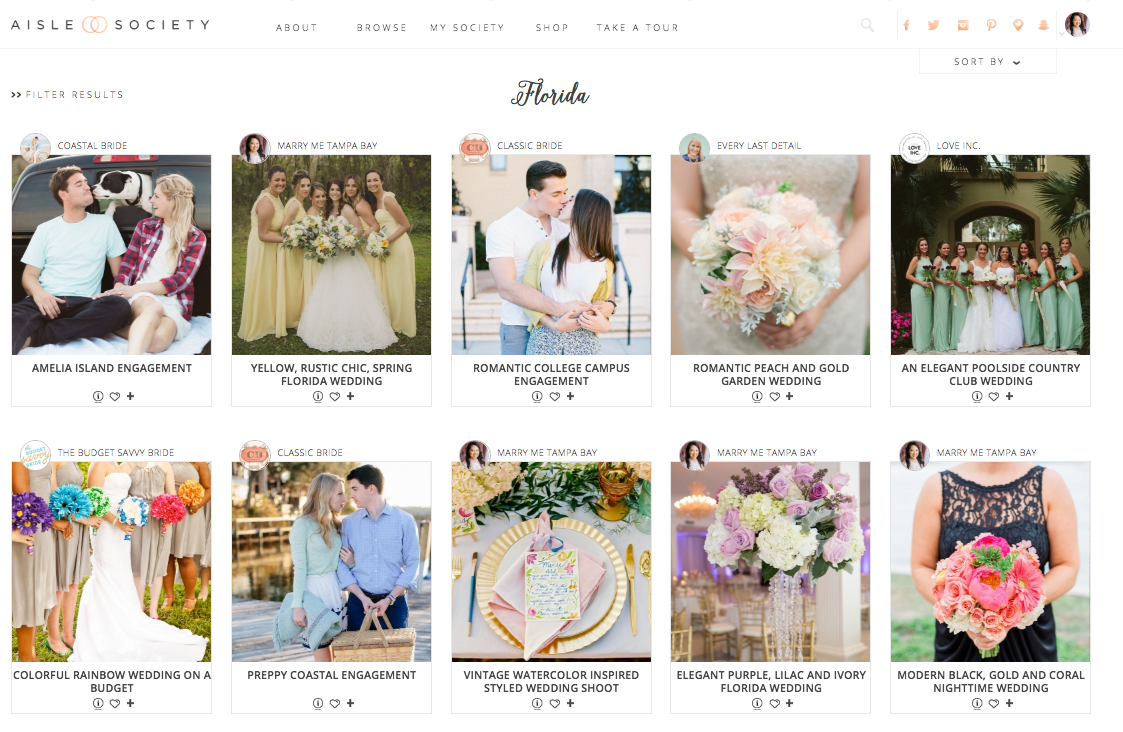 One of the most difficult aspects of researching weddings online is the lack of vendor credit. You'll see a wedding bouquet, photographer or venue that you've fallen in love with and want to know how to hire them, but can't figure where the photo came from, so frustrating! The Aisle Society not only lists all of the vendors who brought wedding to life, it also features vendors profiles so that you can view more featured weddings by that wedding pro.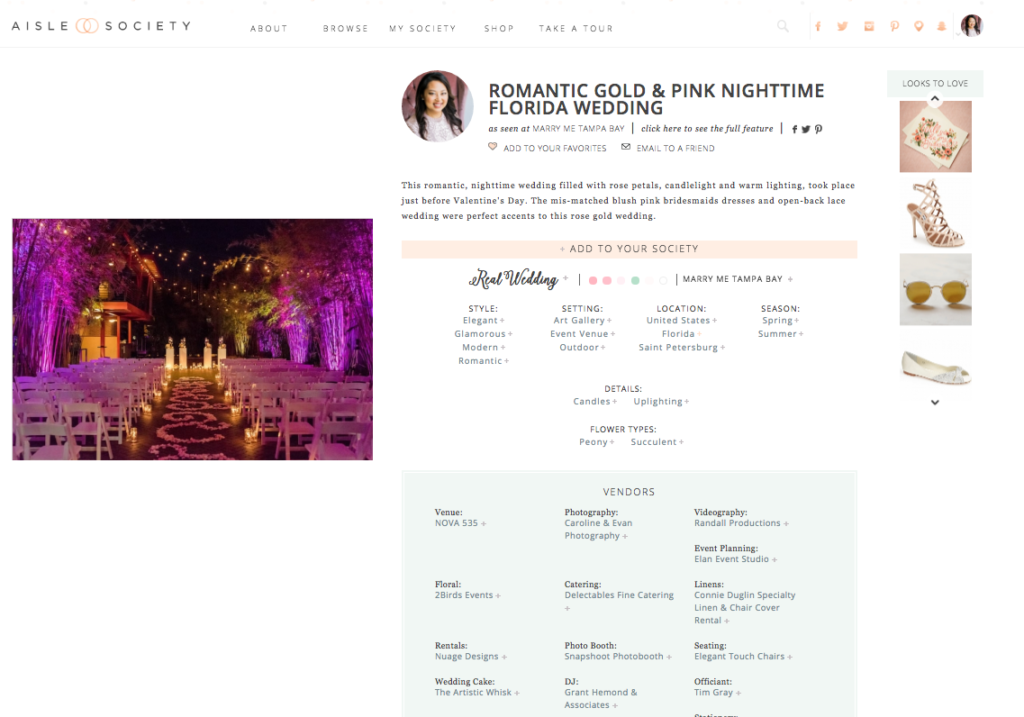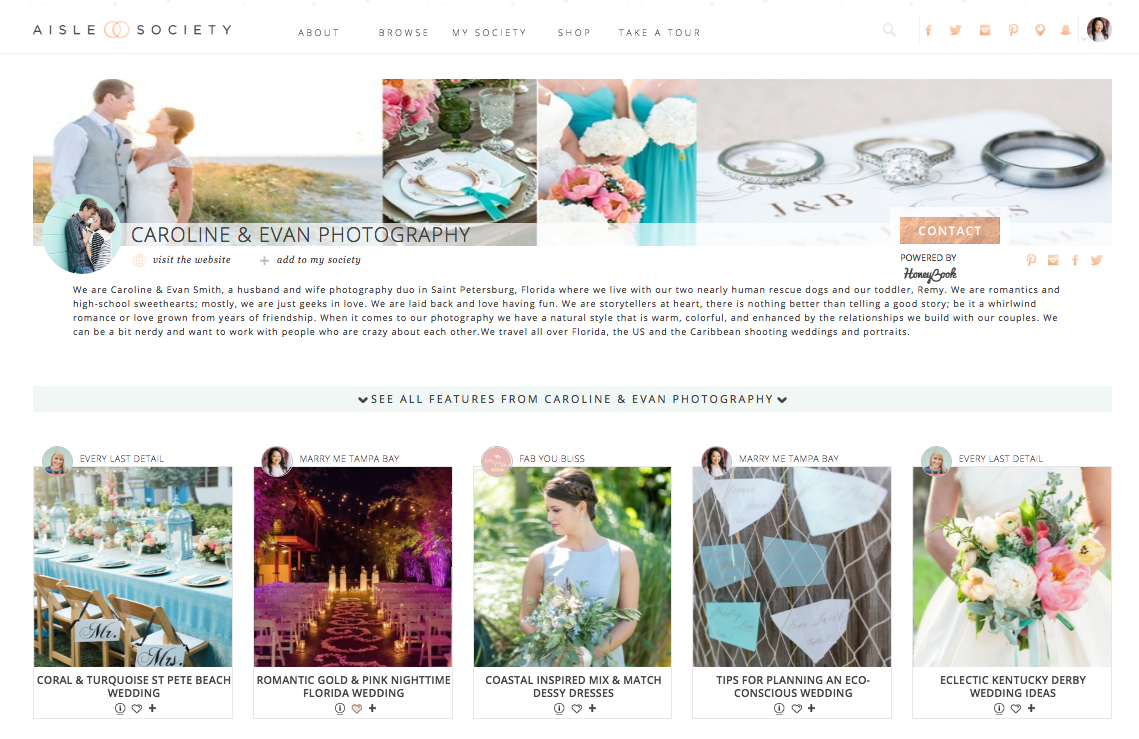 Just as with most social media sites, you do have create a free account to log in to the Aisle Society site. So go do that now and follow Marry Me Tampa Bay! And don't forget to follow the Aisle Society on Facebook, Pinterest and Instagram for even more pretty!