The West Events is an unrivaled event space offering its guests a modern, industrial-chic venue in the heart of its iconic, Old Florida location in Madeira Beach. As the premiere wedding venue in the area, The West Events offers couples the ability to pick their own vendors from some of Tampa Bay's best or take advantage of the All Inclusive Packages! Mere steps away from white-sand beaches, The West Events provides clients with a non-traditional backdrop of raw brick walls and polished concrete floors and the freedom to transform this blank canvas into the Instagram-inspired, Pinterest-planned venue of your dreams. Choose your own vendors or hit the easy button with packages that include everything from planning, catering, bar, floral, dessert, entertainment, and more…
---
---
The Ceremony:
The Blue Ribbon Room
Honoring the building's origin as The Blue Ribbon Laundry, our main room welcomes guests with an open floor plan that is ready for anything from elaborate staging to subtle decor. While paying homage to the industrial roots of the building, the main room itself, however, still elicits clean, comfortable elegance. The space is 1,800 square feet and can accommodate up to 200 for the ceremony.
The West Wing
The West Wing offers the same industrial-chic, open-floor plan option as our Blue Ribbon Room but on a smaller scale for up to 120 guests (for the ceremony). Just as versatile as our larger space, this room offers a wide range of possibilities to use post-ceremony such as food stations, a buffet, or a separate dance room from the main dining room. With access to our adjacent veranda, The West Wing brings the outside in to enhance the use of this more intimate space.
(Friday-Saturday-Sunday is a Full Venue Rental)
The Beach
Only steps away from the venue, many couples choose to say 'I do' with their feet in the sand.  Why be stuck at a large hotel with 2-3 other wedding parties when you can have you very own beachside venue!  The West Events is perfect for couples looking for an industrial/modern venue that is close to the areas #1 attraction, The Beach!
The Cocktail Hour:
The West Bar & Terrace
Included with The Blue Ribbon Room Rental or as a Stand-Alone Rental
An indoor/outdoor space perfect for mingling and cocktail hour or for small-group gatherings, The West Bar and Terrace is also available as a stand-alone rental. Surrounded by a lush bamboo privacy wall, the terrace welcomes guests to step outside, relish the ocean air, and replenish their beverage of choice from our outdoor bar service.
This space is ideal for cocktail hour or for smaller intimate events looking for outdoor space that can accommodate up to 175 along with the full venue rental. Courtyard is 2,000 square feet and can allow mobile photo booths such as Rollin Retro, Wild Hearts or Sweetshot Photo Bus. We also love when couples add-on specialty action stations during cocktail hour. Consider an oyster cart, gelato cart or nitro ice cream!  The West Events also has yard game packages that include cornhole, giant connect 4 and jumbo jenga.
(Friday-Saturday-Sunday is a Full Venue Rental)
---
The Reception:
The versatility of the venue allows for couples to utilize the entire venue for the reception.  The Blue Ribbon rooms is primarily utilized for guest tables with ample room for a dance floor.  For couples looking for either buffet or food stations,  we recommend for dining service to be set up in the West Wing, giving ample space in the main room for dining and dancing.  The courtyard may also be used long after cocktail hour, allowing guests to enjoy the sunset and sea breeze (you can often hear the ocean from the courtyard).  The main bar area is a few steps away from the main room, giving guests yet another area to mingle and celebrate.
---
The Food & Drink:
The West Events allows couples to pick from one of our approved caterers. This list is always evolving, so we ask anyone interested in seeing the venue to set up a site visit. We do give couples our list at the site visit appointment, while most all of Tampa Bay's top caterers are listed! As a blank slate venue, we give our clients the ultimate freedom to choose their menu and preferred caterer that fits within their budget.
---
The Space:
With over 5,000 sqft of indoor space and 2,000 sqft of outdoor courtyard space, The West Events can host smaller/intimate weddings as well as larger soireés. The entire venue is a blank canvas for your design, enabling you to curate any theme you wish. The floor plan is open and airy, allowing spaces to be both large and small. Whether your celebration is intimate or grandiose, The West Events is able to accommodate a space for your needs. There is a capacity of 250 for standing events and 175 for seated occasions. In addition to the inside areas that are available, there is also an outdoor courtyard that is attached to the indoor/outdoor bar. Self-parking is available on site, while valet is encouraged for guests with larger headcounts.
---
Pricing:
The West Events does not require any minimum on food/beverage, rather the client is given ultimate freedom to pick the caterer and menu of their choice from our approved vendor list. Catering starts at $30 per person for more casual gatherings looking for a grazing table while the average most of our couples end up spending on catering is between $50 – $80 per person (this all depends on the menu selected).
The West Bar is run by CB Lundy's who can customize any package to meet the clients needs. Whether you are looking for a bourbon bar, signature drinks, champagne toast or a local beer, they've got you covered. Bar packages will save our clients a great deal of money compared to the local hotels along the beach.
We are happy to customize quotes for our couples. Please reach out to our venue manager for a site visit in person or virtually. If you are interested in a micro wedding or midweek wedding that might like to book just the West Wing, please call or email for a quote. West Wing can be booked Monday-Thursday for smaller/intimate weddings, receptions, or rehearsal dinners. Starting at $1,200.
Below are full venue rates. The client will have full access to all rooms and the outdoor courtyard (no other event will go on during that time and the client has the entire space)
Pricing List
Day Rental Rates
Saturday- $4,200
Friday- $3,800
Sunday-$3,500
Monday-Thursday- $2,500
Evening Rental Rates
Saturday- $5,500
Friday- $5,200
Sunday-$4,800
Monday-Thursday- $3,500
Rental rate quoted above is for 8 hours, the client may add on additional time as needed. Rental includes wooden cross back chairs, tables, high tops and much more!
Pricing subject to change. Day rental pricing ends at 3:00 pm.
We do offer DISCOUNTS during the months of June – August.
---
Additional Packages:
The West Events offers elopement and micro wedding packages for those looking for the easy button, but also would like to be near the beach for their guests to enjoy our #1 rated beaches. Package includes the venue, catering, bar, linens, cake, florals, and entertainment. Please reach out to our venue manager for additional information and pricing on these packages.
---
Special Offer for Marry Me Tampa Bay Readers:
Free Neon Sign if you mention Marry Me Tampa Bay prior to signing contract.
---
---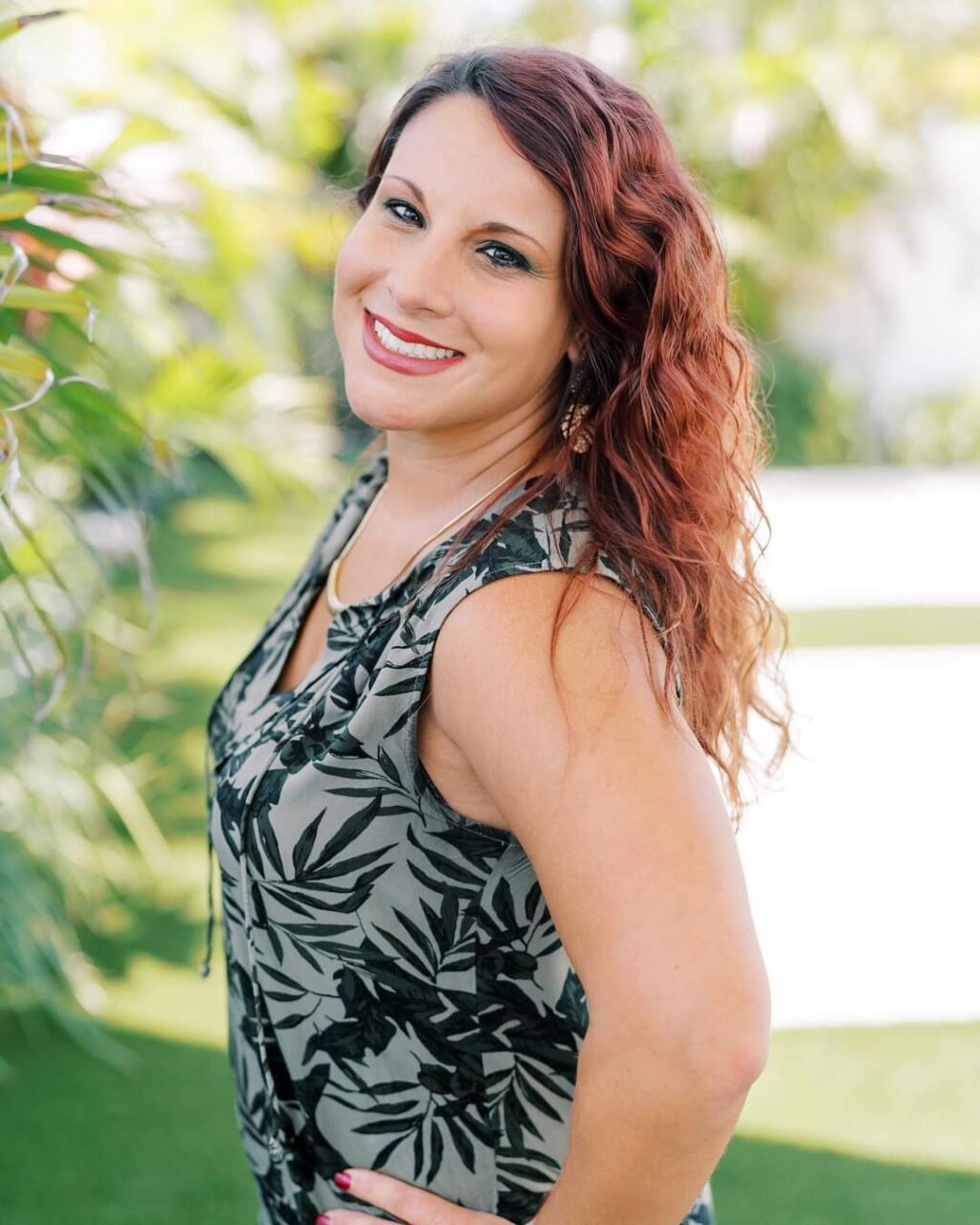 Meet Maria Slater - Venue Manager
We are so happy to introduce our amazing Venue Manager, Maria Slater, who can be found daily making dream weddings & special events come to life! Maria comes to us from The Tradewinds Resort where she served as a wedding sales coordinator and manager for the last 7 years. She is also a graduate of USF Sarasota-Manatee and has a degree in Hospitality management and is a Certified Wedding Venue Professional. With ample experience in the industry, established vendor relationships, and just an all round amazing human being, we're over the moon to have her as a part of our TWE family! 🥂
Website
727-363-4255
The West Events Reviews from Marry Me Tampa Bay Couples:
Marry Me Tampa Bay curates the below reviews from real couples whom we've personally interviewed. As Tampa Bay's most trusted wedding planning resource, these reviews are 100% accurate and aren't created by fake accounts.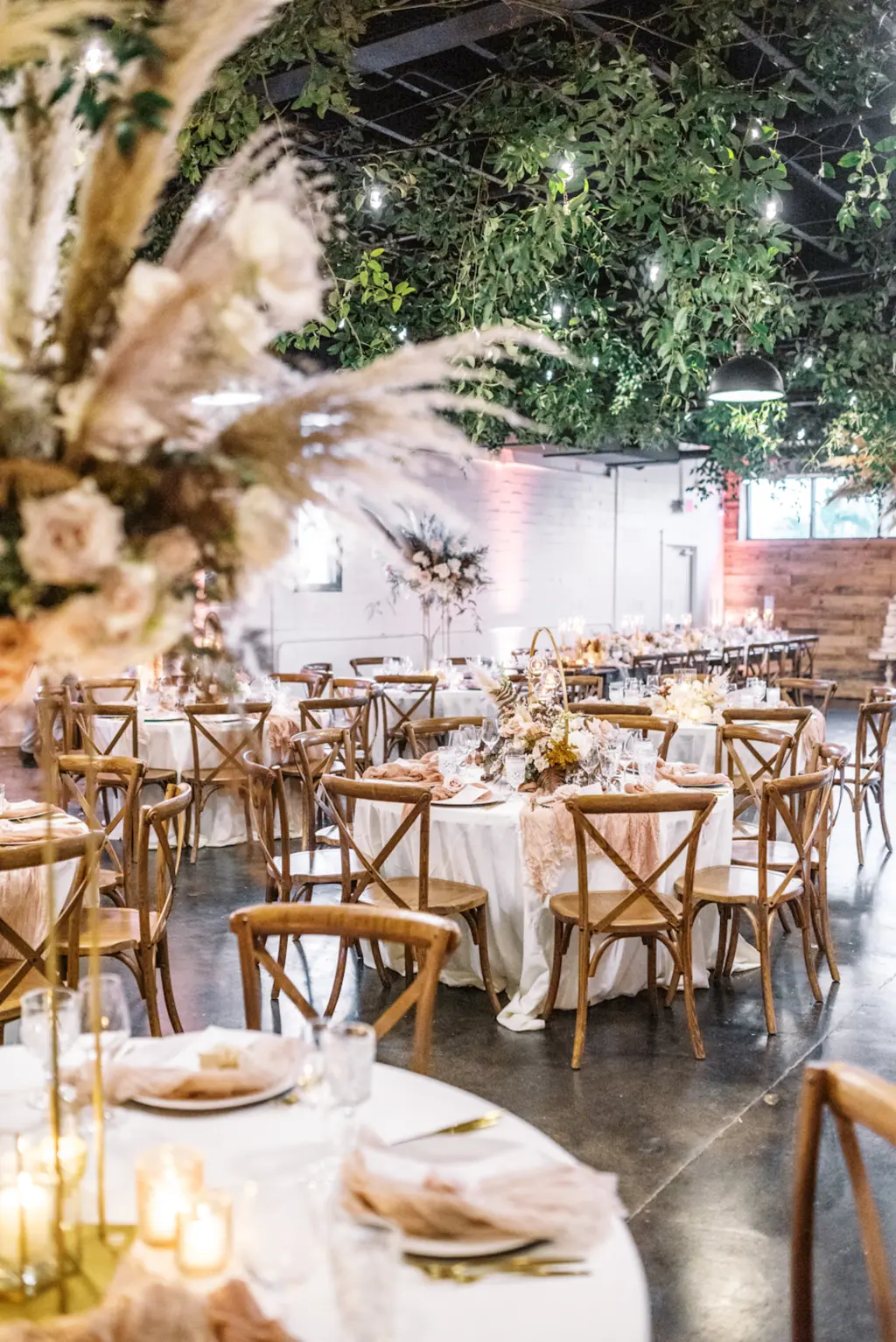 I wanted a venue close to the water and ceremony that had several different spaces to hang out and enjoy. I've never loved ballroom weddings where you're stuck at a round table trying to converse over the dance floor music. We love to host get-togethers! It was important to us that it felt like we were hosting in a space that felt like ours. We wanted the group to be able to choose their experience, dance all night, hang out at the bar, or lounge outside and enjoy the warm weather!
I chose The West Events because of the indoor/outdoor setup, the industrial reception space, the beautiful bar with the roll-up garage door, and the proximity to the beach ceremony. They also partner with our planner, who facilitated the ceremony, so it made it very easy.
The West Event space is so wonderful on its own that you don't really need to do much to it. That being said, I want to enhance it a bit with our own touch. The hanging florals made you notice the open ceiling. The lounge furniture outside made it more comfortable to hang out, and the roll-up garage door to the bar made inside and outside drinking easy!
-Ashley and Americo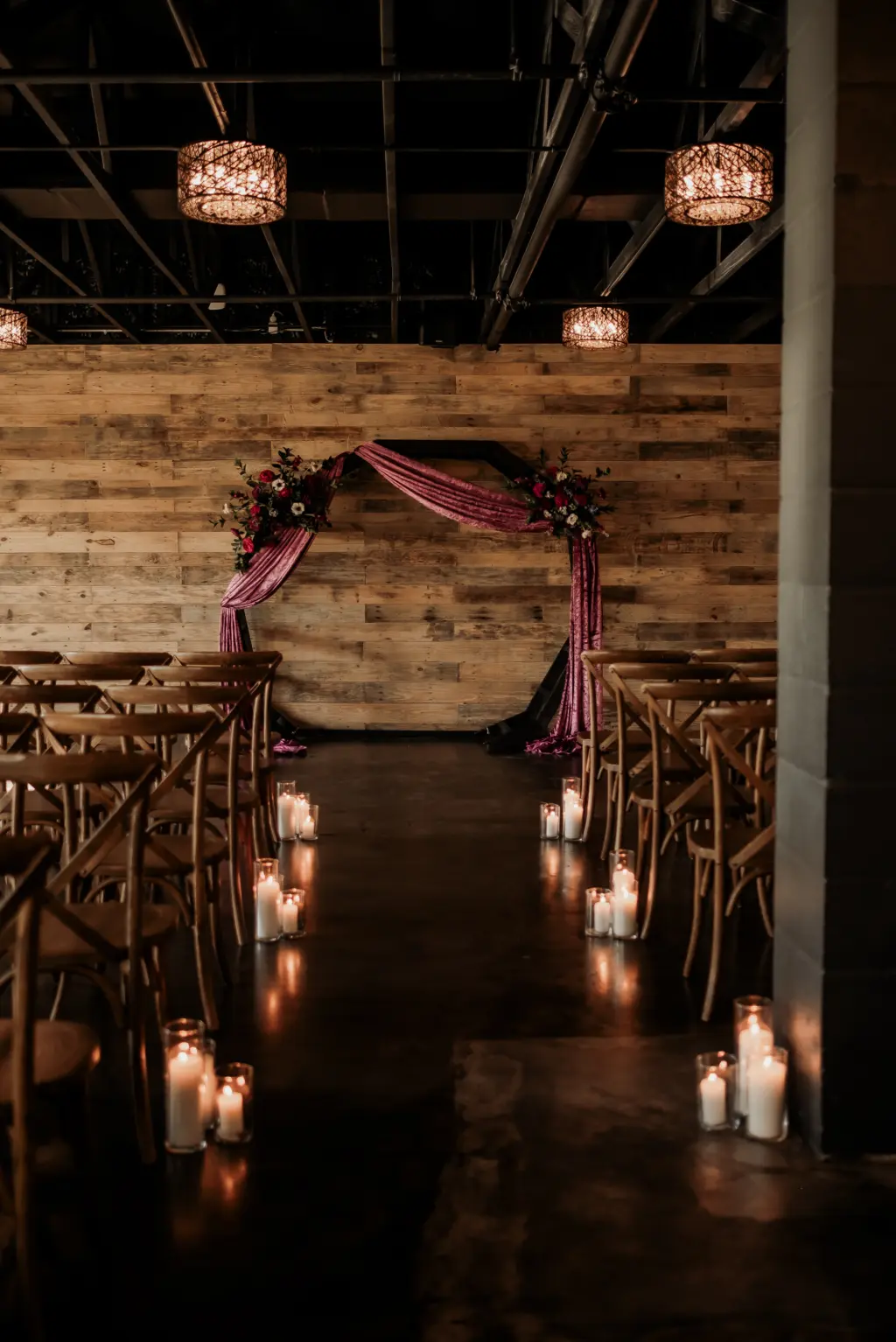 I grew up ten minutes from Madeira Beach and have always loved the area. Being from Florida, I wanted a beach wedding without being on the beach, so it was the best of both worlds.
It was important that we have everything in one place. At The West Events, everything was provided there. There was no moving the wedding party to a reception spot. The list of vendors was extremely helpful and did half the leg work for me. Plus, the open houses they had also allowed me to get ideas from the vendors they use. Overall, their service was impeccable.
-Brittani and Josh
---
---
---
As Seen on Marry Me Tampa Bay