We offer gourmet cake pops and chocolate-dipped desserts. We are able to customize our treats to match any theme and/or color scheme. From stunning tiered displays to the newly popular cake pop wedding cakes, we are ready to bring your vision to life!
---
---
What We Offer:
We specialize in custom cake pops, gourmet apples, and chocolate-dipped desserts.
---
What Inspired Us to Start Our Business is:
I have always loved to create, and loved to bake! It seems like it was meant to be that the two would be combined in some form.
---
Our Personality Is:
Fun and energetic! Cake pops are made of sugar after all!
---
What Makes Our Business Stand Out From Other Vendors Is:
We are able to make both types of cake pops… whether you prefer a traditional hand-rolled cake pop that has a truffle-like consistency, or a fluffier baked cake pop that has a cupcake-like texture…we excel at both! From simple sprinkled or drizzled cake pops to confectionery masterpieces, we work with you to create designs that inspire and meet your exact need. We can accommodate smaller weddings, as well as full dessert tables for larger gatherings.
We have earned national acclaim for our creative and delicious treats. We've provided amazing sweets for gala weddings and events around the state, all made fresh to order for superior quality and flavor.
---
One Thing Most Couples Would Be Surprised to Know About Us Is:
I used to be a news reporter/morning anchor for a small station in Sioux City, IA!
One of Our Non-Wedding Passions Is:
I love to read! All genres. I need to find more time to nurture this passion, but I definitely love to curl up with a good book. Hard back or paper back is preferred…not digital.
---
Our Pricing:
Basic designs in a preferred color scheme start at $3 per cake pop. The cost increases based on the designs requested.
---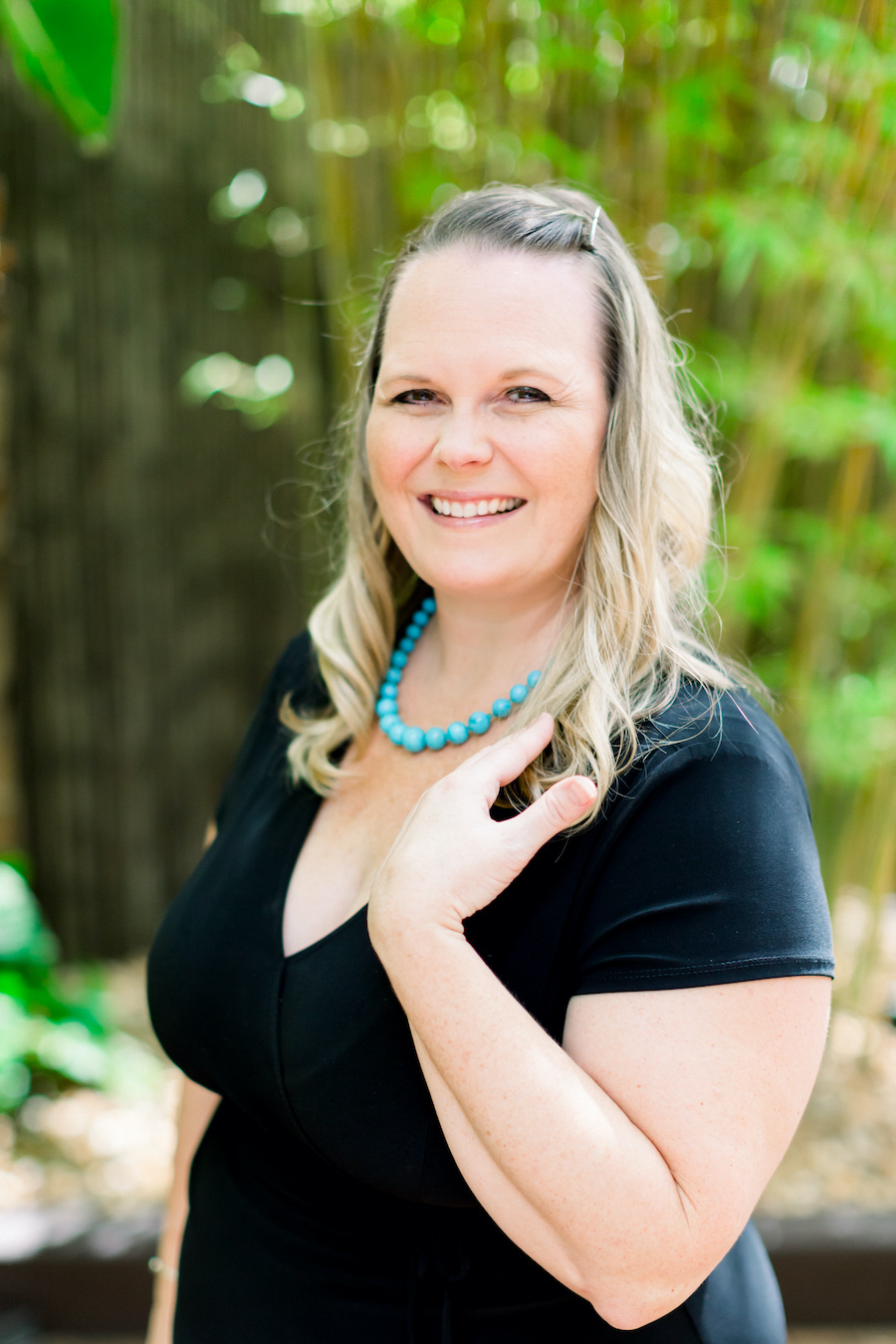 Meet Brandi
My name is Brandi and I've been making cake pops and chocolate-dipped desserts since 2012. Before diving into the world of baking, I was the morning anchor for a small Iowa TV station. I perfected the ins and outs of storytelling and I'm applying that same passion into this new (much tastier) creative outlet. Despite my brief stay in the Midwest, I was born and raised right here in the Bay area, and am extremely happy to be home!
Sweetly Dipped Confections Reviews from Marry Me Tampa Bay Couples:
Marry Me Tampa Bay curates the below reviews from real couples whom we've personally interviewed. As Tampa Bay's most trusted wedding planning resource, these reviews are 100% accurate and aren't created by fake accounts.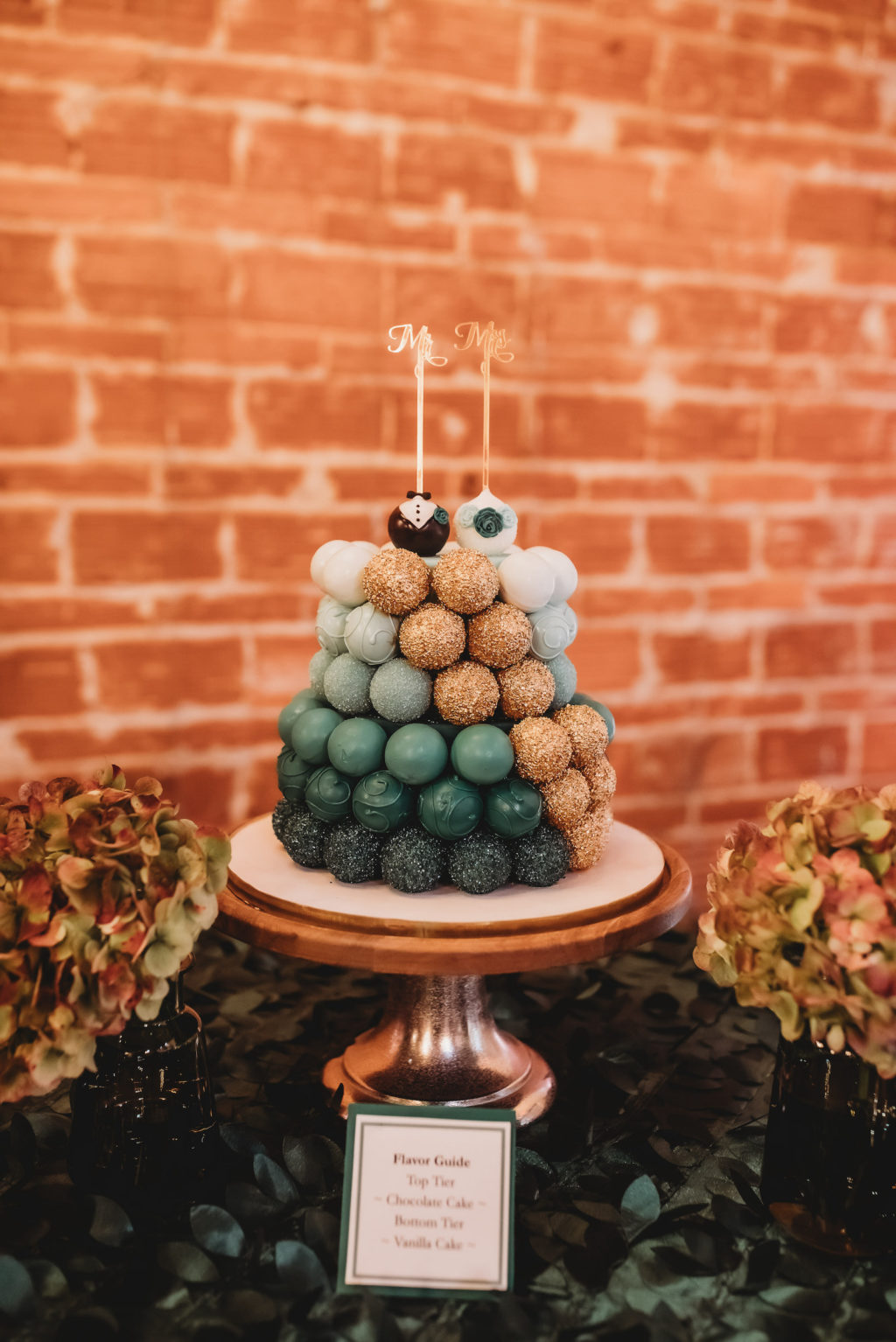 I saw a picture of Sweetly Dipped Confections ombre cake pop cake on NOVA 535's Facebook page and knew that was the unique piece we were looking for.
We hired Sweetly Dipped Confections for something different. There were a lot of options for flavors, colors, decorations. Brandi was quick to answer questions and very helpful in providing options and designs that would match our theme.
-Megan and Martin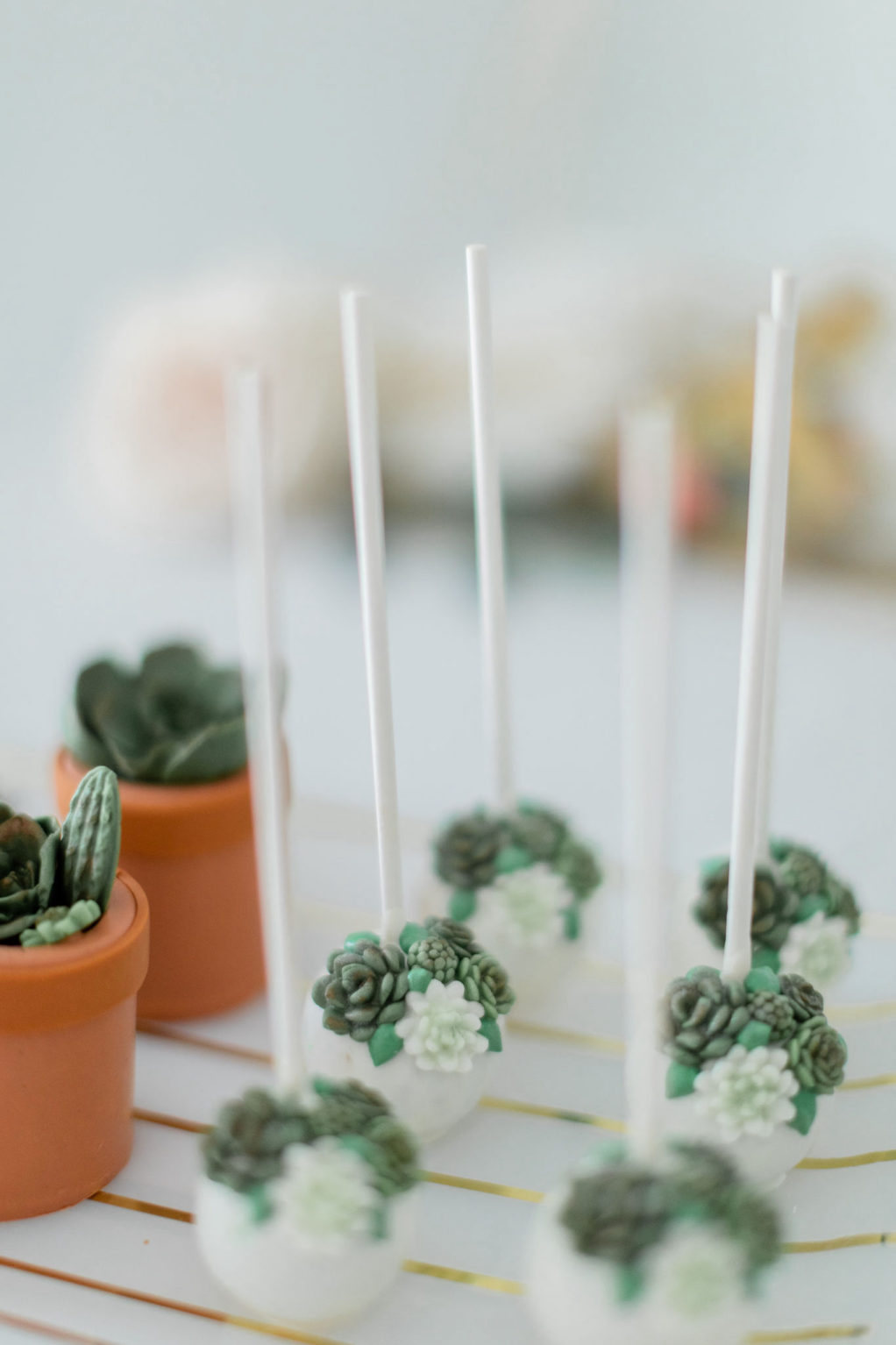 The dessert bar was a fun part of the day. We had multiple guests with different allergies. I thought the dessert bar was a cute way to make sure everyone could get something that they are able to eat.
We hired Sweetly Dipped Confections to create beautiful pieces for us. The cake pops were amazing! We had traditional cake pops to look like succulent clusters and flipped cake pops to be potted succulents. In addition, we had a cookie cake as our main cake that was flown in from New Jersey and was gluten-free chocolate chip cookie. Lastly, we had sugar cookies featuring our succulents, Mr and Mrs, and our names.
-Tori and Blake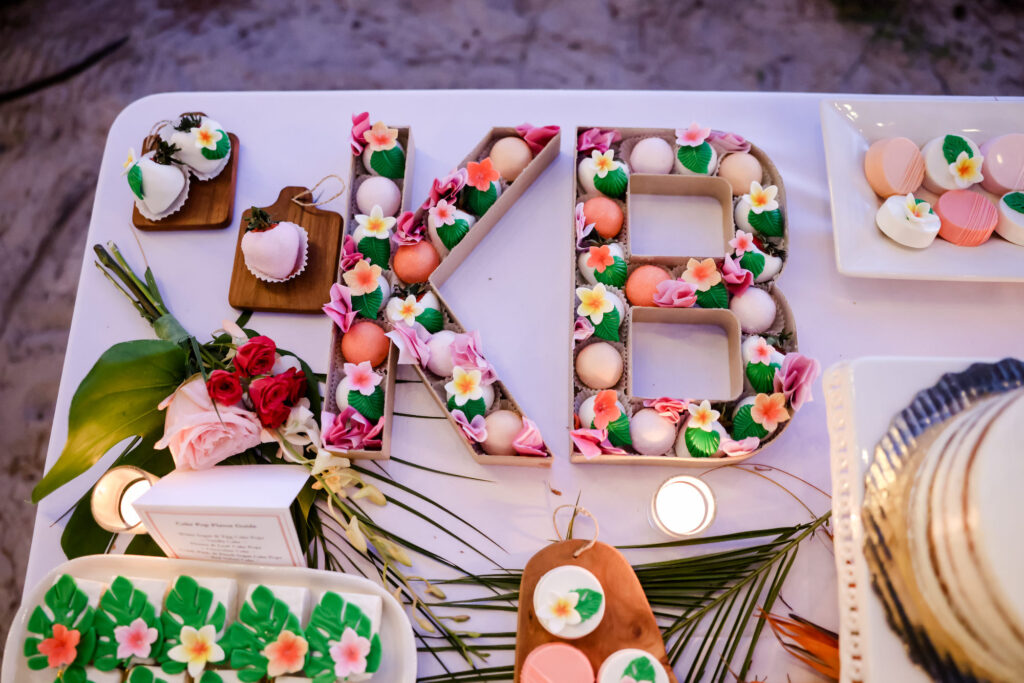 We wanted something outside of a traditional wedding cake, so our planner recommended Sweetly Dipped Confections. We looked at Brandi's work on Instagram and were absolutely blown away!
We had an assortment of different treats like chocolate-covered strawberries and rice crispy treats, decorated with a tropical theme. We also had some of them arranged in our initials which we thought turned out amazing. Due to our wedding taking place the day before Easter we also had her do Easter egg-shaped cake pops, which were super cute!
-Kate and Brent
---
---
As Seen on Marry Me Tampa Bay