Glitz Events helps brides-to-be plan their weddings by providing chic and creative event management services. We manage all the details, allowing brides to have a relaxing event and shine bright on their special day. Your vision, your style, your day….we make it happen!
[pp_gallery id="52852″]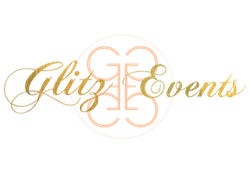 Website | Facebook | Instagram | Pinterest
The types of weddings we plan are:
Our wedding planning style is YOUR style! Glitz Events understands that each couple has a unique vision for their event. We are focused on creating the details that will make your wedding day sparkle. We spend time with our couples and really get to know them, so that we can make sure their style and personalities reflect their wedding.
We love planning weddings because:
We love planning weddings because we know how important this one day is to not only the couple, but to their family and friends as well. Being able to make a couple's vision become a reality, watching the groom's face when he first sees his bride, seeing the tears in the parents' eyes. . .it all gives us so much joy!
Our personality is:
Glitz Events LOVES to have fun! We are focused and get down to business, but joke and have fun while doing so. We make sure your day is not only relaxing, but entertaining as well.
What makes our business standout from other planners is:
Glitz Events knows that to be successful, we must operate as approachable and trustworthy partners in planning. We treat our couples, guests and their vendors with the utmost respect.
Our pricing:
Glitz Events realizes that every couple and their vision is unique. Therefore, we have carefully assembled packages that will meet everyone's needs that reflect a customized price just for you . We offer "day of" coordination all the way to full planning. No matter how involved we are, we will be sure that your special day is a dream come true! Packages begin at $1,500.
Our Associations/Awards:
We are members of Wedding Wire, The Knot and several local networking groups.
Featured Glitz Events Weddings on Marry Me Tampa Bay: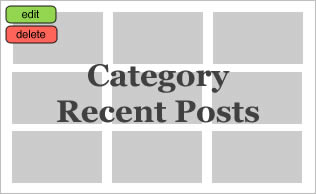 View More Glitz Events Weddings
Glitz Events Reviews From Marry Me Tampa Bay Couples:
"I knew exactly what I wanted in our wedding experience, but since we planned from Los Angeles, I wanted someone who could be a partner for me on the ground locally. Also, we wanted someone who's used to handling the families of the bride and groom and the vendors and who could keep everything on track and understood our style and what was most important to us throughout. Amy of Glitz Events just got it. From day one she knew exactly what we were looking for. She had the same priorities in planning as we did, and she could problem solve. She made our wedding experience fun, positive, organized and everything in between. She told me, 'If anything goes wrong, you won't even know about it,' and she stuck to her word. It was so great, and she is so good at what she does." -Varuni and Matthew | Modern Multi-Cultural Indian Wedding
"We wanted someone who understood our vision, had a connection to the local industry and could be trusted execute it all on the big day. We found our coordinator, Amy Kladis of Glitz Events , through Marry Me Tampa Bay. Even after meeting with other amazing planners, it was clear that Amy offered everything that we hoped for and then some. Hiring Amy was the absolute best decision we made in the wedding planning process. She is worth her weight in gold! She is so sweet, had a solution to every problem and truly was the reason our wedding day was flawless." -Meredith and Ben | Green and Gold Old Florida Inspired Clearwater Beach Wedding
"I have been a part of too many weddings where the bride and family are running around the day of to get things done. It is so stressful. I did not want our families to have to set up or clean up anything. Amy from Glitz Events was very excited about my vision and wanted to help even though we only had about six months to plan the whole thing! I trusted her so much; I knew she would just take my idea and get it done. The service was outstanding; Glitz Events knocked it out of the park!" -Janet and Mason | Rustic, Glam Gold & Pink Outdoor Wedding in the Woods
---
As Seen on Marry Me Tampa Bay