A laid-back, genuine and easy to work with husband and wife team who love making photos FUN!
[pp_gallery id="52894″]
Our wedding photography style is:
Natural, colorful, fun and enhanced by the relationships we form with each of our couples. We are a husband and wife team, but neither of us is the boss/second shooter (although Caroline can be bossy sometimes). We are different than many other photographer teams in that we both have an arts education, and we are both primary shooters, meaning either of us could run a whole wedding day by ourselves, but we choose to do it together, because, it's better together. Our Wedding Blog
We love photographing weddings because:
We love spending the happiest day of people's lives with them! We love meeting new people and seeing how everyone loves differently. We get to know our couples so well during the process of planning so we can shoot your wedding from the perspective of people who truly know you. Almost all of our best friends are past wedding clients.
Our personality is:
We are creative, romantic, down-to-earth, relatable, fun to work with and passionate about what we do. We are storytellers at heart and love a good story. We were high school sweethearts and have a pretty good story ourselves. We are geeky and love talking about film and anything else creative. We love grabbing coffee, ice cream or a craft beer with our couples, and we have couples nights out throughout the year.
What makes our business standout from other photographers is:
We don't do rigid posing or many photos of you looking off longingly into the distance, because we don't think you do that in real life. We do make you laugh and have a good time, and capture all the natural smiles in the process. We have both been photographers for a long time- we both started with fine arts education and we've now been in business for 7 years and we continue our education about our craft year after year. It's important that you know we are both in our business 100%- this is our full time job and our passion. If we won the lottery we'd travel the world capturing love stories for free.
Our pricing:
Collections begin at $3,000 and include 7+ hours of coverage by both Caroline & Evan, an engagement session with us (our favorite part!) and lots of surprises & swag throughout the planning process. We offer anniversary sessions and wedding albums, but we always give you your images with a print release.
Our Associations/Awards:
We are members of Professional Photographers of America as well as Wedding and Portrait Photographers International. We have been awarded the Bride's Choice award since 2010, The Knot Best of Weddings, and The Editor's Choice Award by Two Bright Lights. We have been published over 70 times (in print 7 times) in places like Style Me Pretty, The Knot Florida, Wedding Chicks and Every Last Detail.
Website | Email
---
---
Featured Caroline & Evan Photography Weddings on Marry Me Tampa Bay: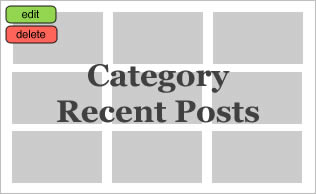 View More Caroline & Evan Photography Weddings
---
Caroline & Evan Photography Reviews From Marry Me Tampa Bay Couples:
"Caroline & Evan Photography were honest and genuinely kind people. From our engagement shoot at 6 a.m., dealing with our dogs and the the different locations and outfit changes I wanted, they went with the flow. Evan was not only a photographer the day of our wedding, but he also helped dress all of the groomsmen. Caroline was a joy and a calm presences in the crazy bridal room." -Emily and Steven | Romantic Navy Blue and Pink St. Pete Beach Wedding
"I like the traditional photos, but I wanted photographers who captured the good in between photos. Ryan isn't used to cameras or having strangers take our photos, so we needed photographers that could make us feel comfortable and take all the photos we love without worrying. When I met Caroline & Evan at a bar, and after that I knew we would be good together. I fell in love with them (and the venue) after I saw photos of a wedding they had captured. They're a great team, and you can tell how they help each other out during the sessions, how they talk to each other about ideas, and how they work with couples. Ryan and I had no idea what we were doing but without them, we wouldn't have had the beautiful portraits we have today." -Melissa and Ryan | Classic, South Tampa Garden Club Wedding
"We wanted someone with experience, along with someone we would feel comfortable with. Caroline & Evan Photography were the perfect match! They made us feel comfortable and confident when they were shooting and made sure to get to know us on a personal level, which made the photo taking a breeze. They also definitely have a keen eye for amazing shots!" – Erin and Steven | Purple and Gold Rustic Glam Wedding
"Caroline & Evan Photography made such a great first impression; they took me to an ice cream/coffee shop! They really took the time to get to know us, not as clients, but as a couple (and made us laugh a lot). My husband and I were beyond thrilled with our engagement shoot to our wedding day. They deliver perfect photos extremely quick and captured so many moments that we will treasure forever." – Kim and Alan | Romantic Gold & Pink Nighttime St. Pete Wedding
"We wanted someone who was passionate about photography and someone who we could trust. When we say trust, we mean not only show up and take great pictures, but capture every memory we don't want to forget. Caroline and Evan impressed us with their knowledge of camera technology and lighting tricks. I am so glad we chose them because on my wedding day, it was overcast and at the brink of a downpour, but thankfully you cannot tell at all in my photos because of their "lighting tricks" and fancy camera equipment." – Amanda & Matt | Champagne, Ivory and Gold "Secret Garden" Inspired Wedding | Caroline & Evan Photography
---
I'd Like to Connect with Caroline & Evan Photography
---
As Seen on Marry Me Tampa Bay