NOVA 535 Wedding, St. Petersburg Fl – Purple, Orange, Green and Cranberry Wedding
Lauren and Michael's Love Story:
In March of 2010, I attended a networking meeting as a substitute for the actual member. Michael and I didn't even speak on this first visit, however, we did remembered each other when I had to substitute again in October of that same year.
We were both single and available when a mutual friend in the group decided to play cupid. He told Michael that I was interested in him and vise versa. I went to substitute again just a few weeks later, and we both pulled into the parking lot at the same time. Michael walked me into the meeting, then asked me to go to out with him later that week.
Our first date was on a Friday night, and we both can agree we knew we had found "The One" after our first kiss. We had a brief (and much needed) break up in February 2012, which made our relationship so much stronger.
Then, on October 26, 2012, we were engaged! I was so surprised and was not expecting it at all (at least not yet)! I was finally marrying my best friend & soul mate!
Lauren and Michael planned a St. Petersburg, Florida wedding that was a reflection of their personalities.
"Every detail revolved around what makes us, 'us,'" the bride explained. "Our love of wine was expressed with the wine bottle guest book and the place card holders that were all made from bottles of wine we drank with our friends and family. We love the 1920's era and Las Vegas and reflected that with accents such as my feathered hair accessory, bow ties for the groom and groomsmen and music by Dean Martin and Frank Sinatra."
But before choosing a specific theme or look, the Clearwater couple first looked for a venue for their deep purple, burnt orange, antique green and cranberry wedding.
"NOVA 535 is a unique and beautiful venue that fit perfectly within our budget and style," Lauren gushed. "It already has such a textured, industrial and eclectic feel to it that we really just wanted to let it shine on its own, while softening the room with details that were a mix of fall, vineyard, romance, and vintage."
Looking back, one of the bride's most memorable moments was her grand exit.
"We did a sparkler send off and had the horse drawn carriage pick us up right outside of NOVA 535 with all of our guests looking on. The carriage took us around downtown St. Pete, and we were able to really soak in the night as husband and wife. It was very special!" Lauren reminisced.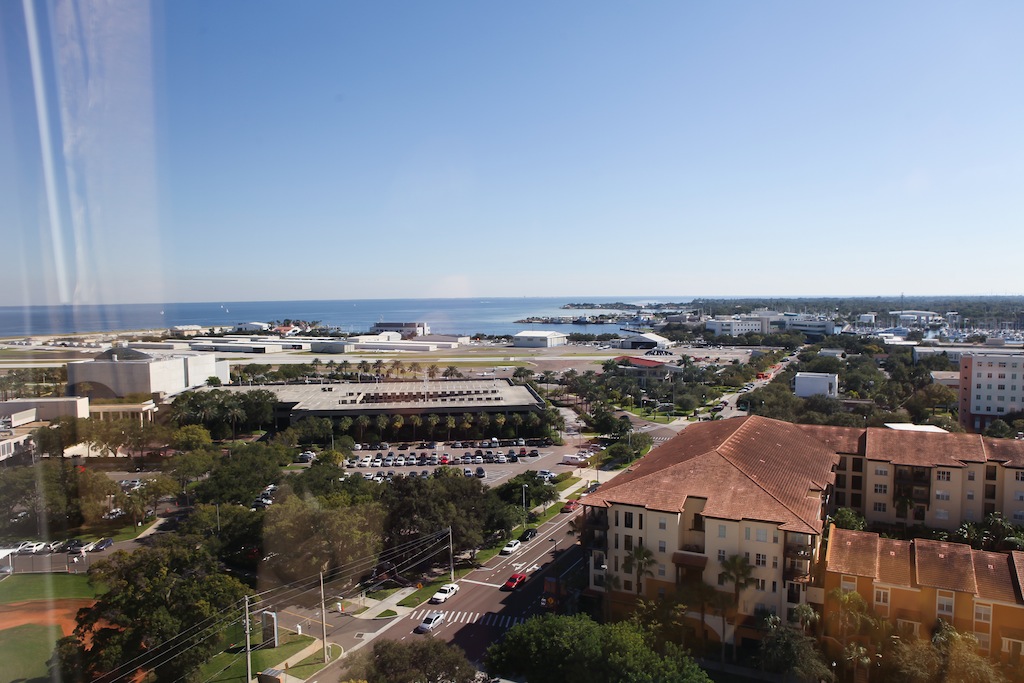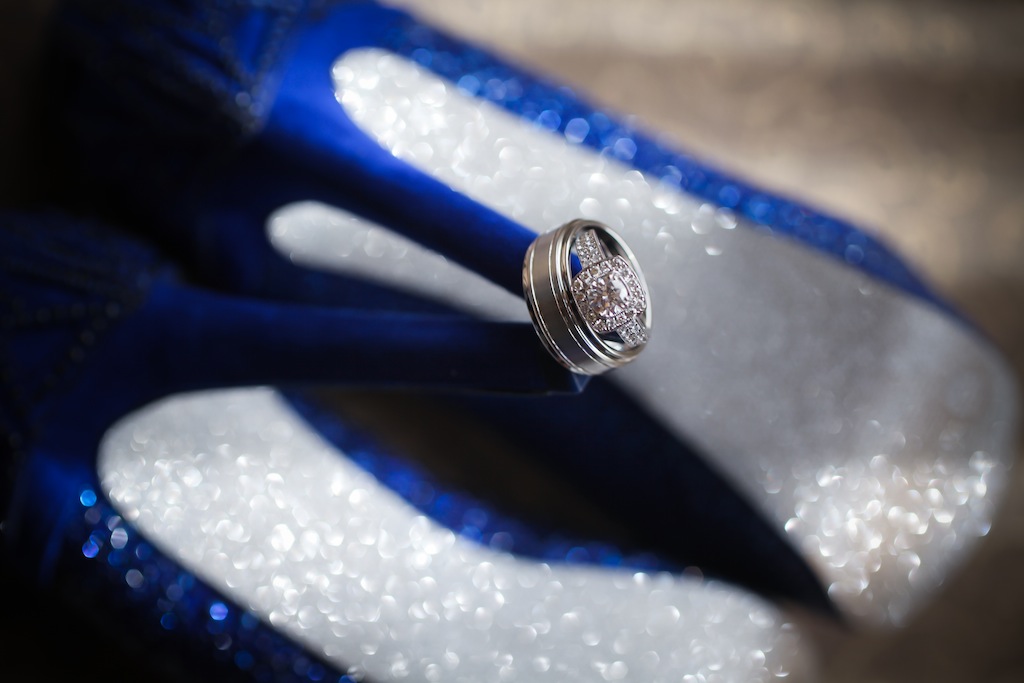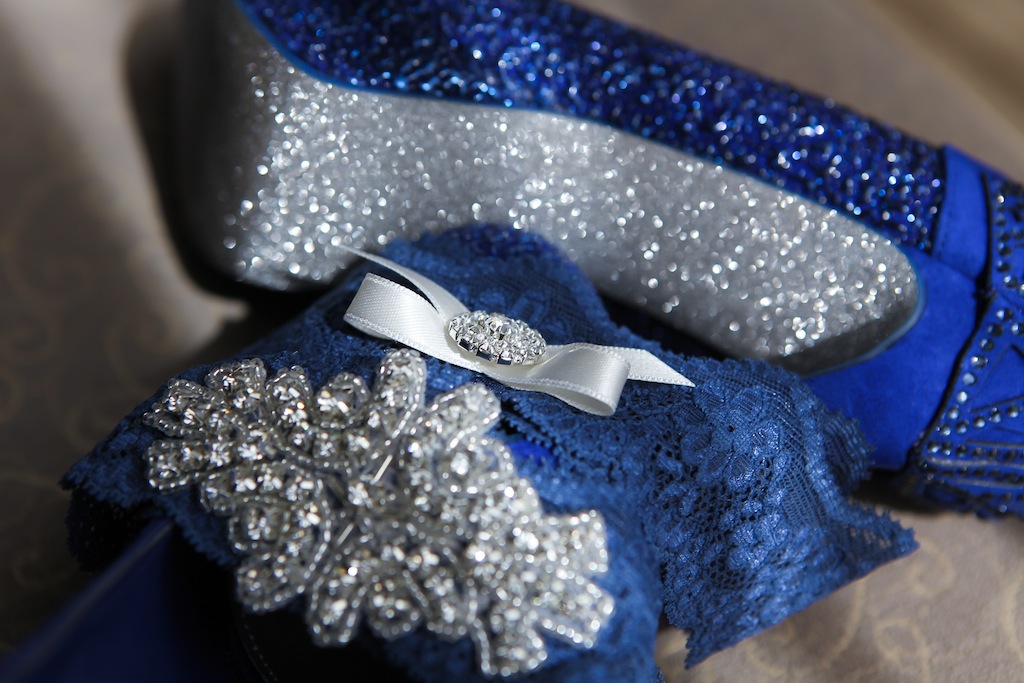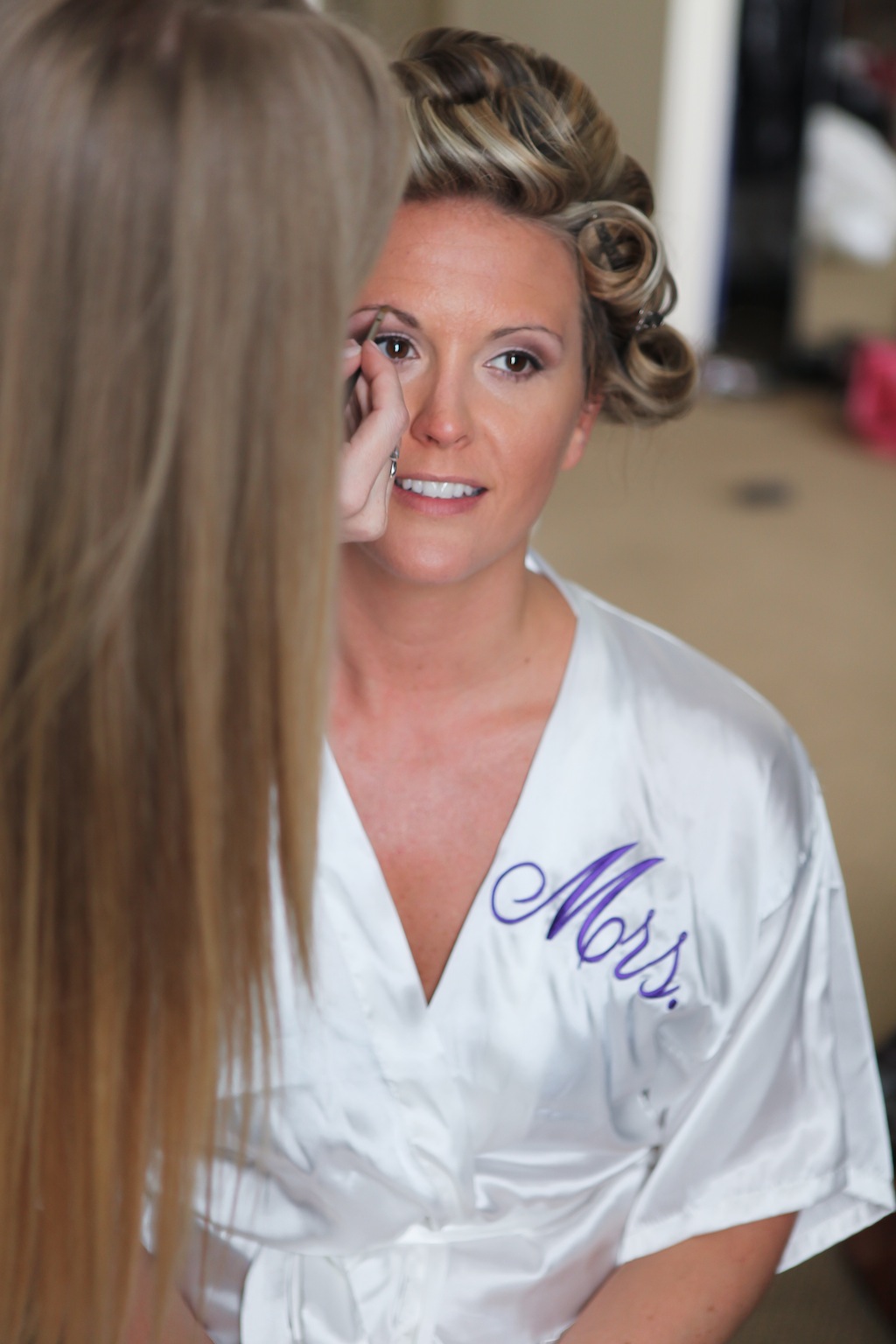 "Cari of Kyle Lynn Weddings did our hair and makeup. She has the amazing ability to make you look like you just stepped out of a magazine, while not looking too overdone." – The Bride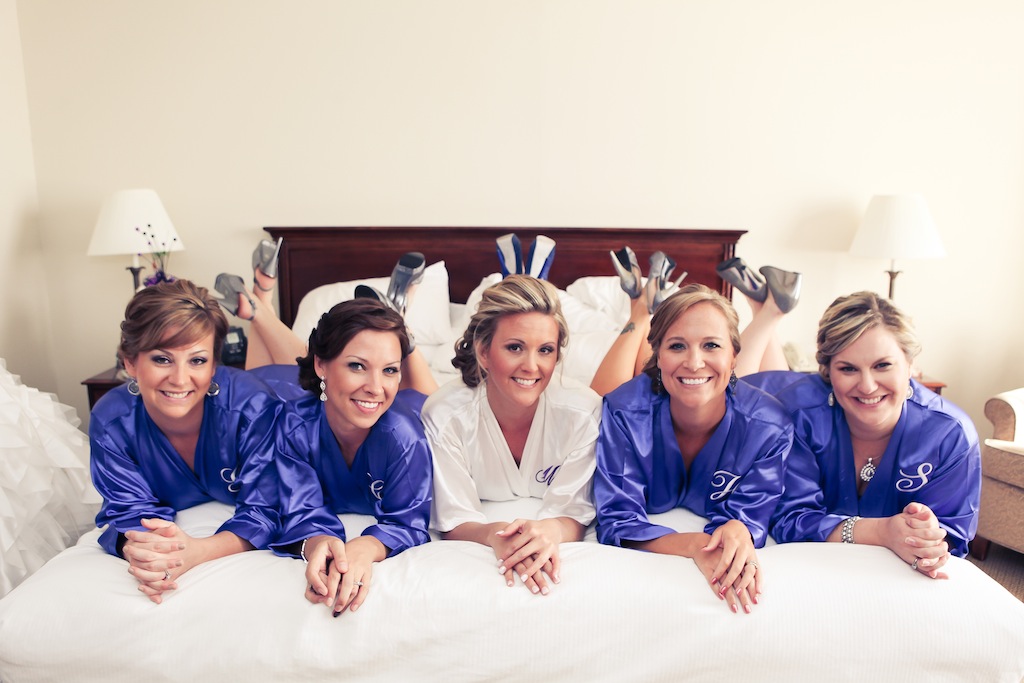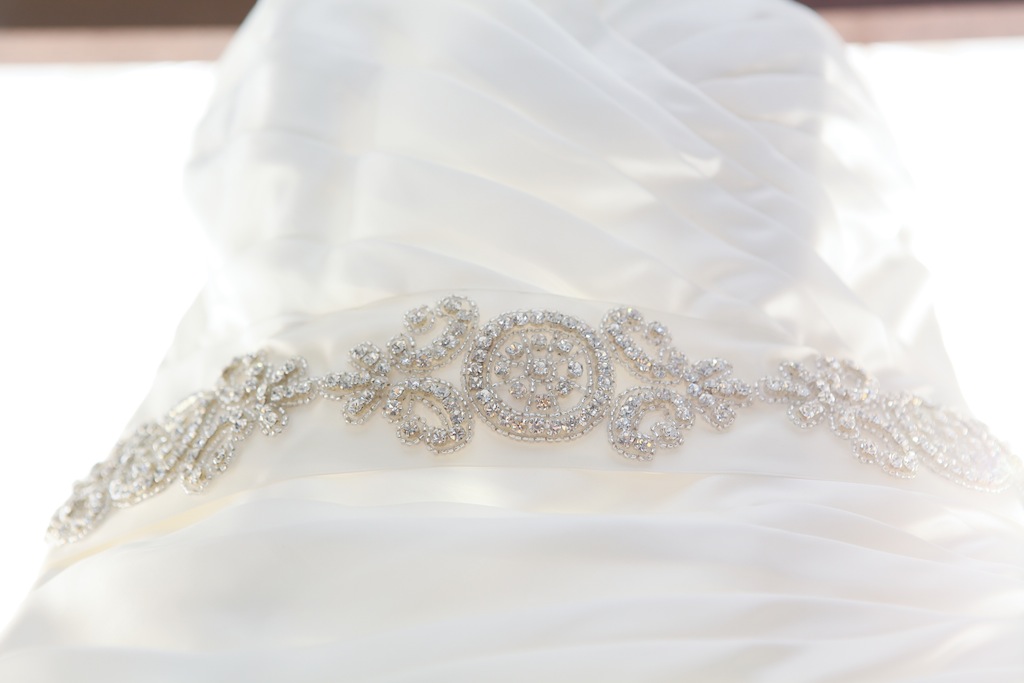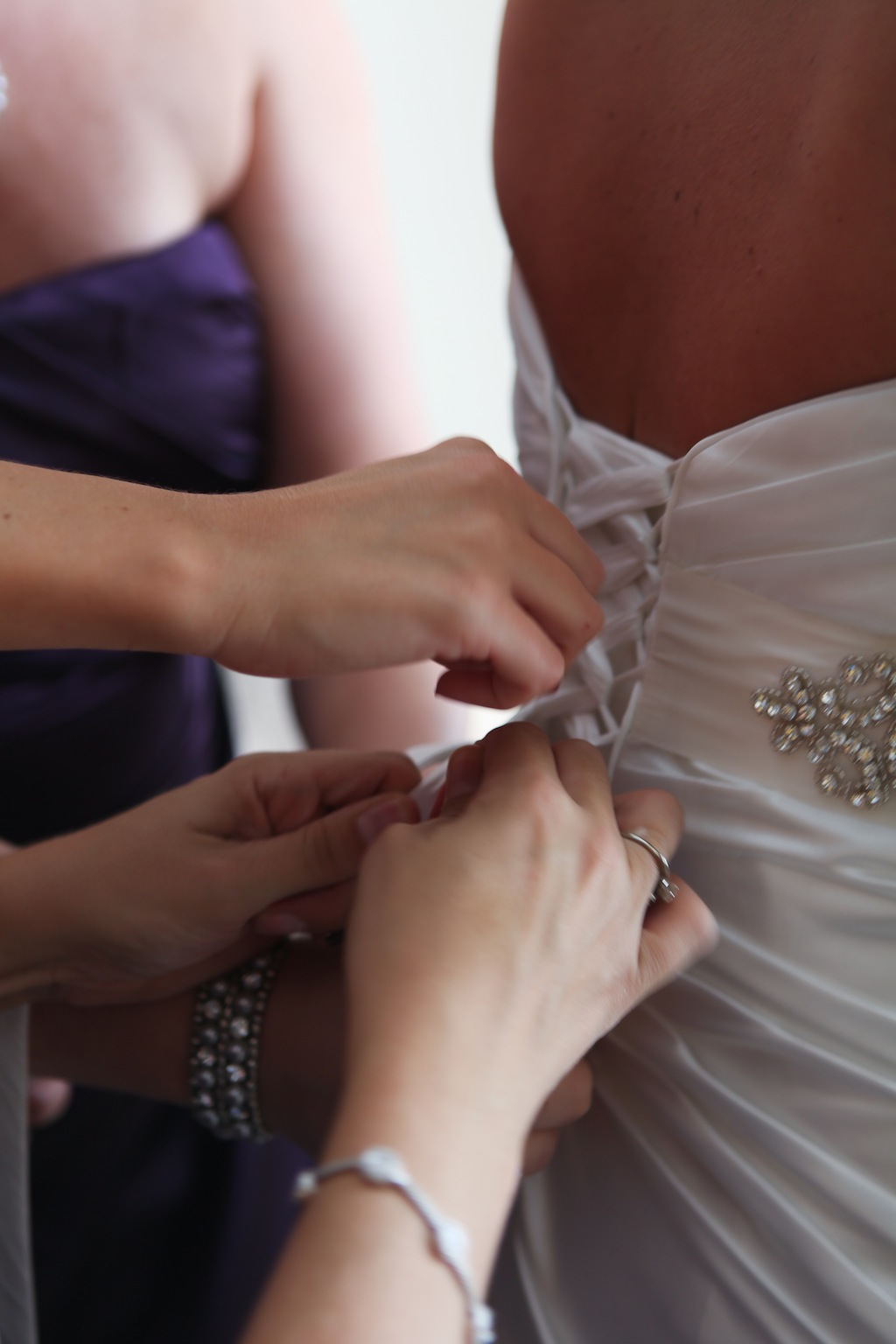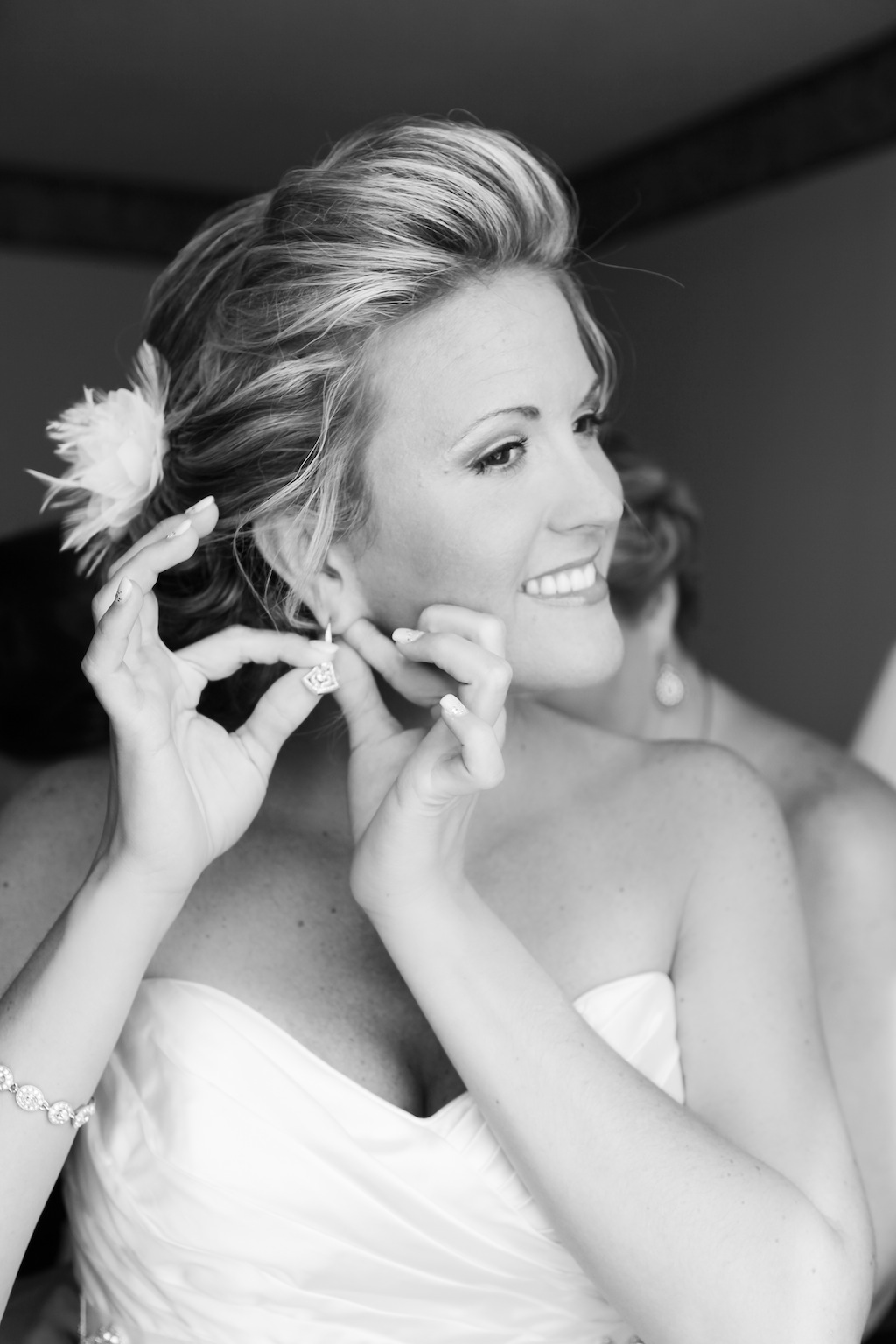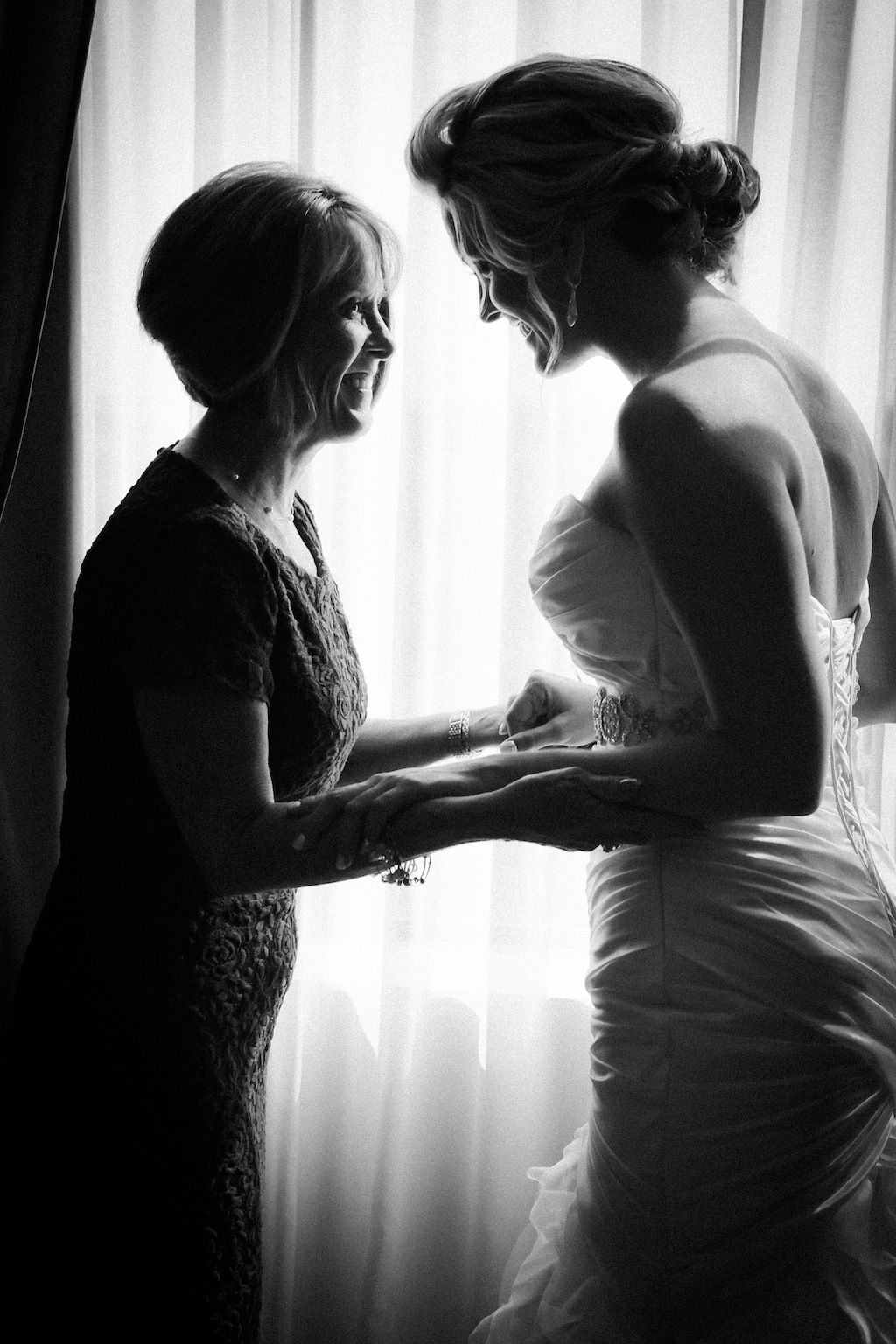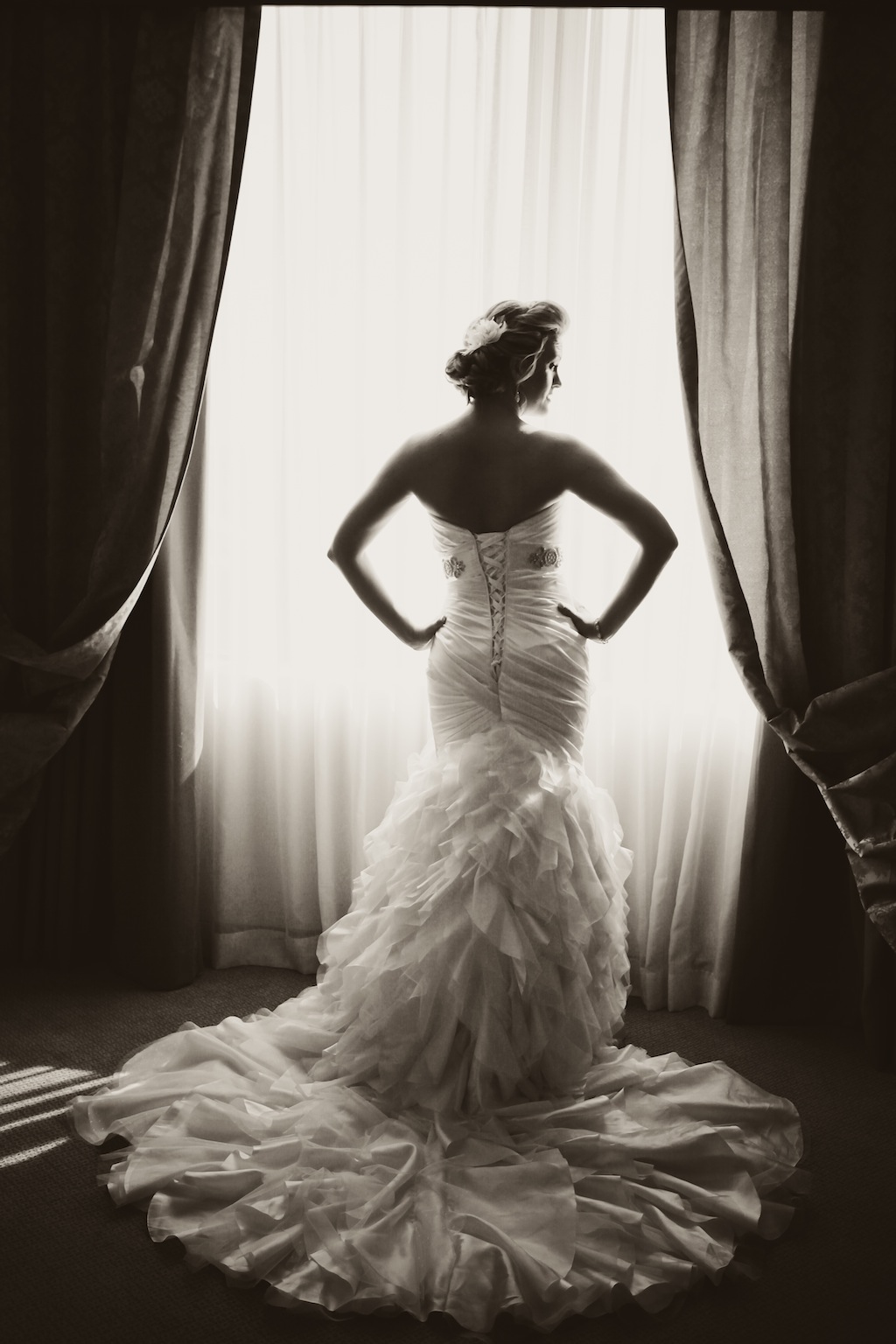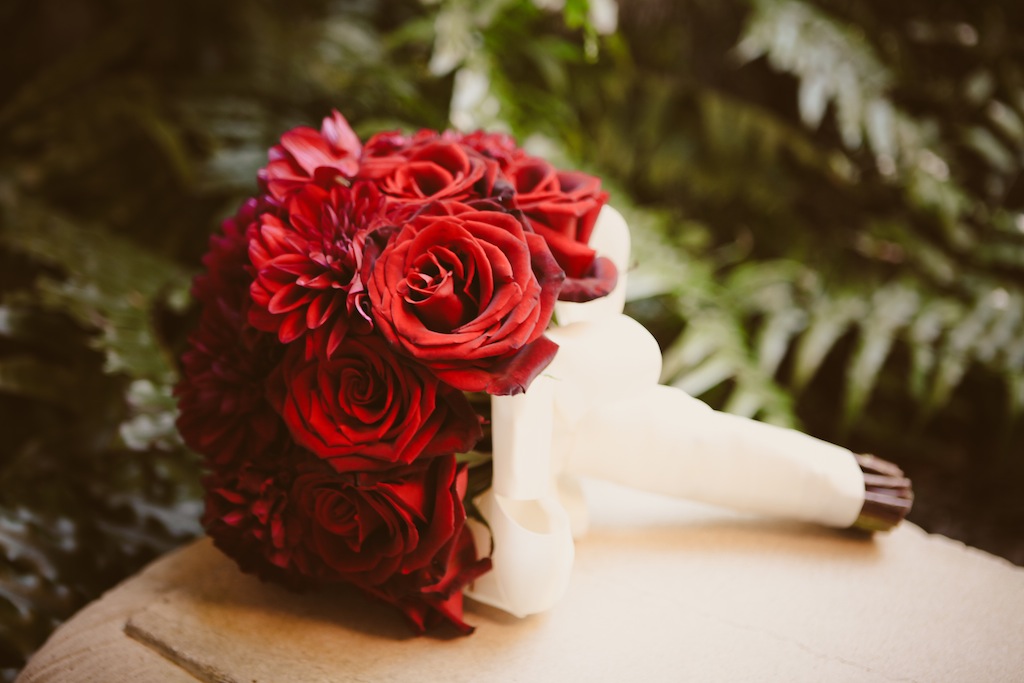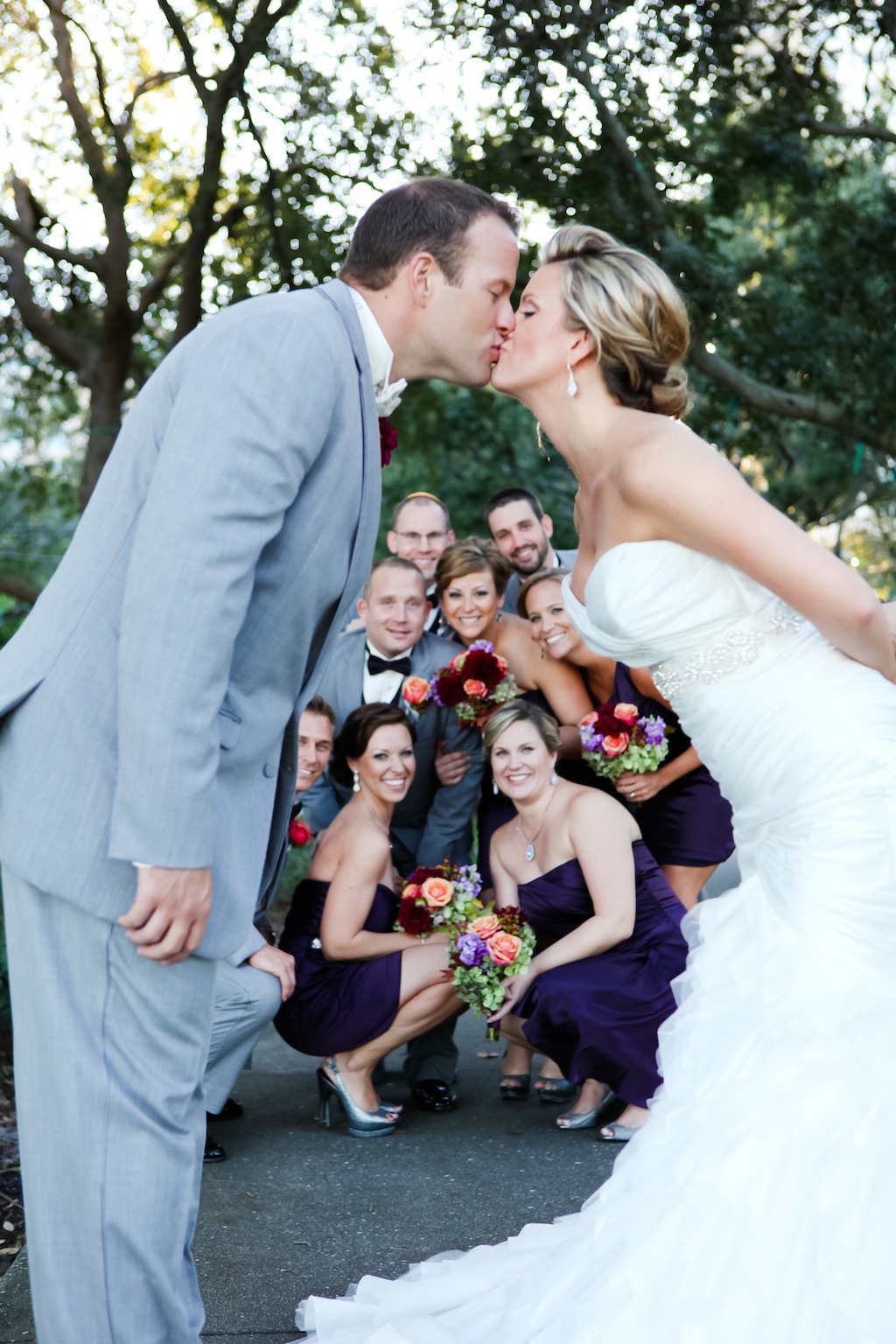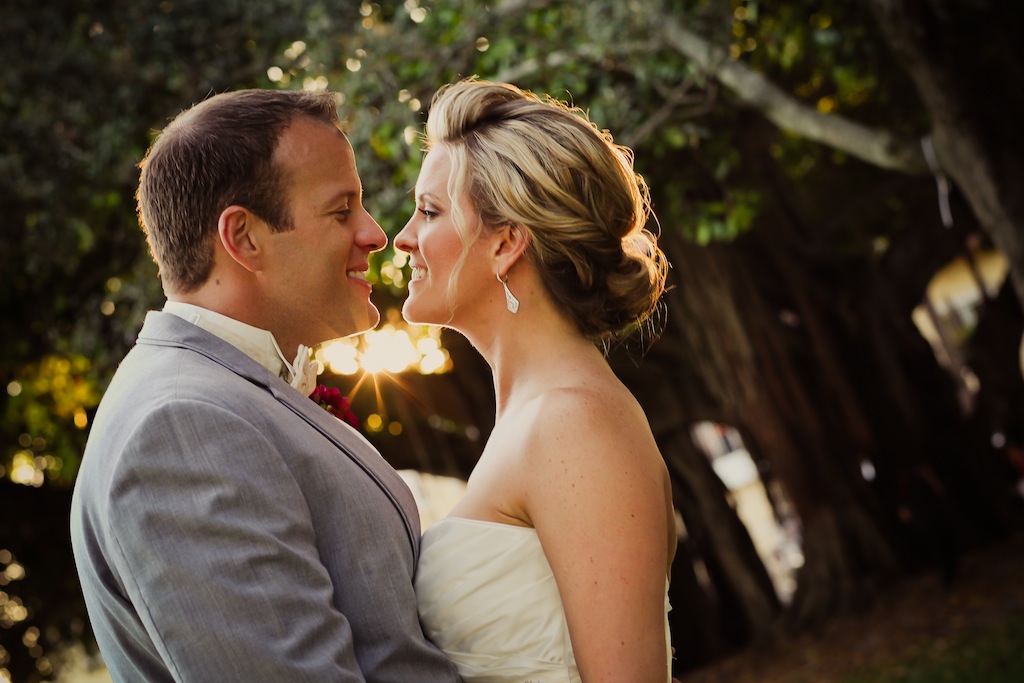 "VRvision Photography's vision for the perfect shot captured our wedding day better than we could have ever imagined." – The Bride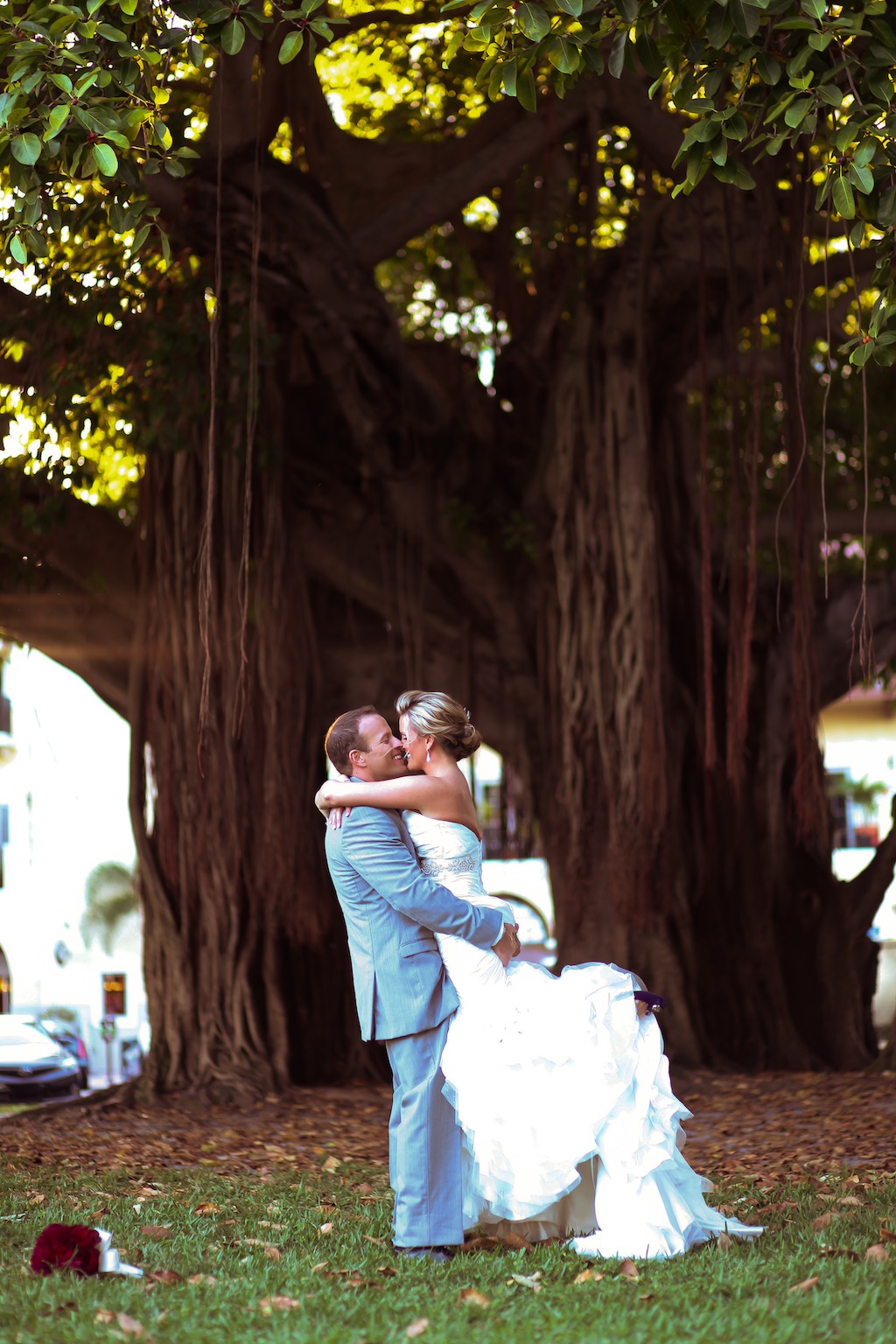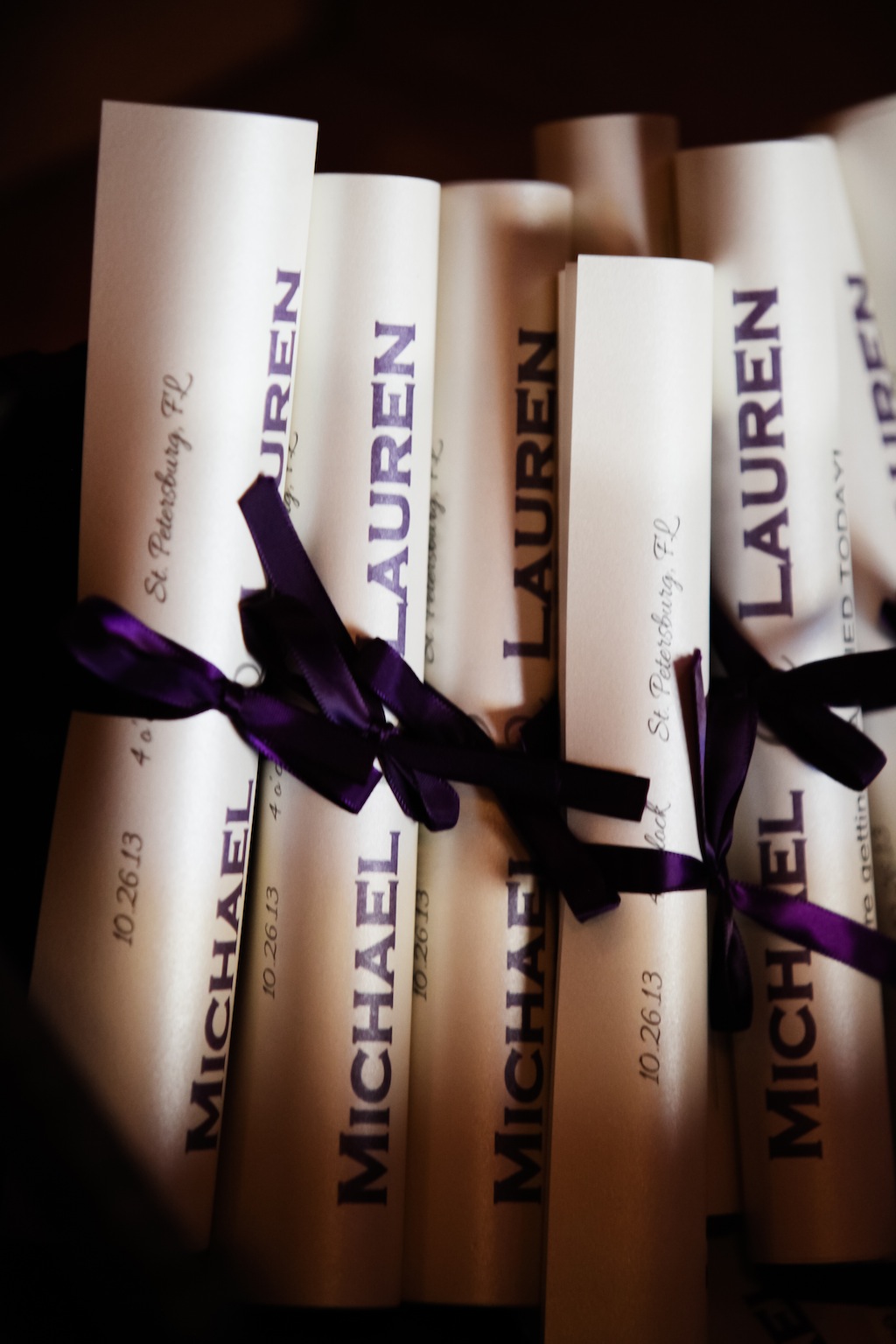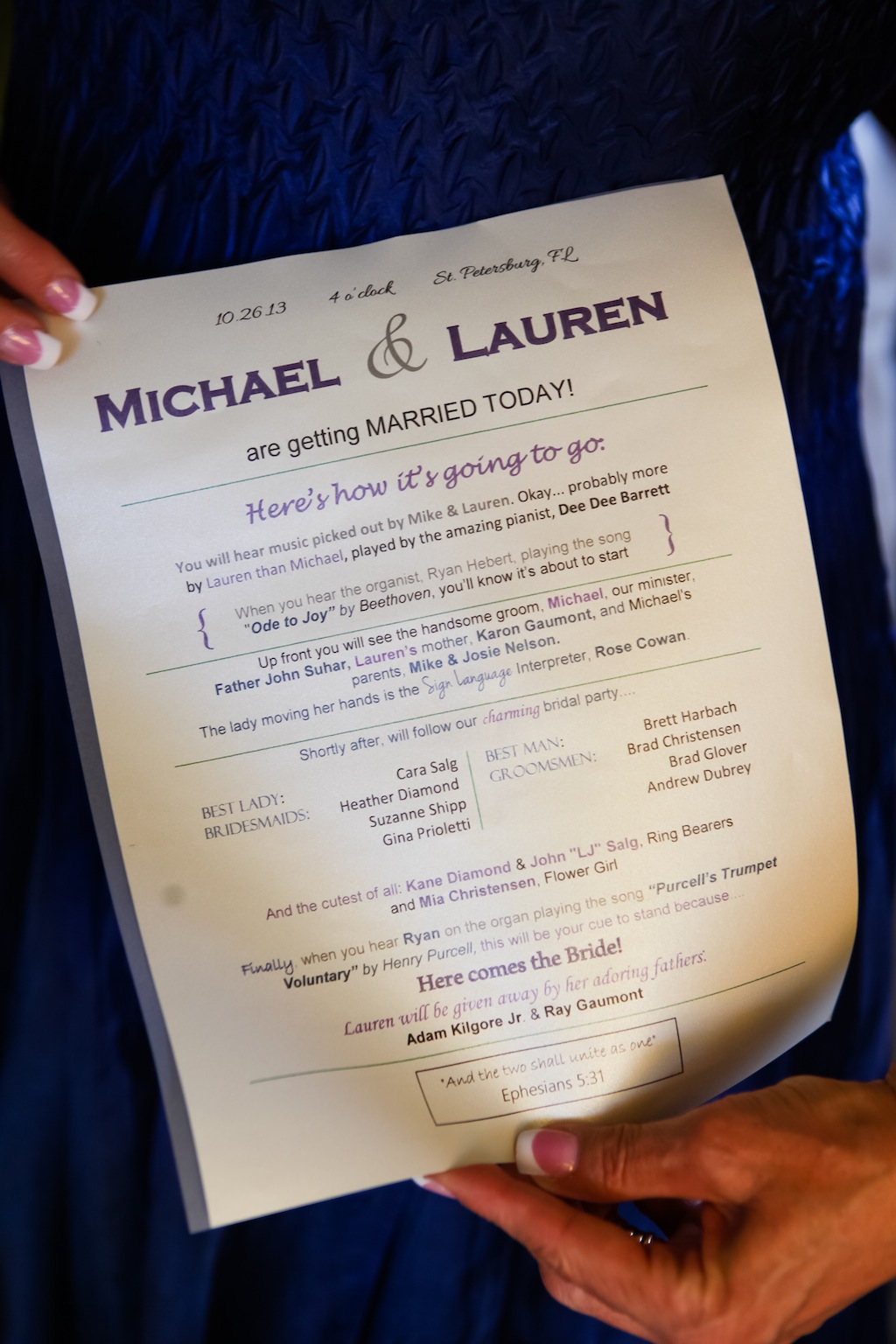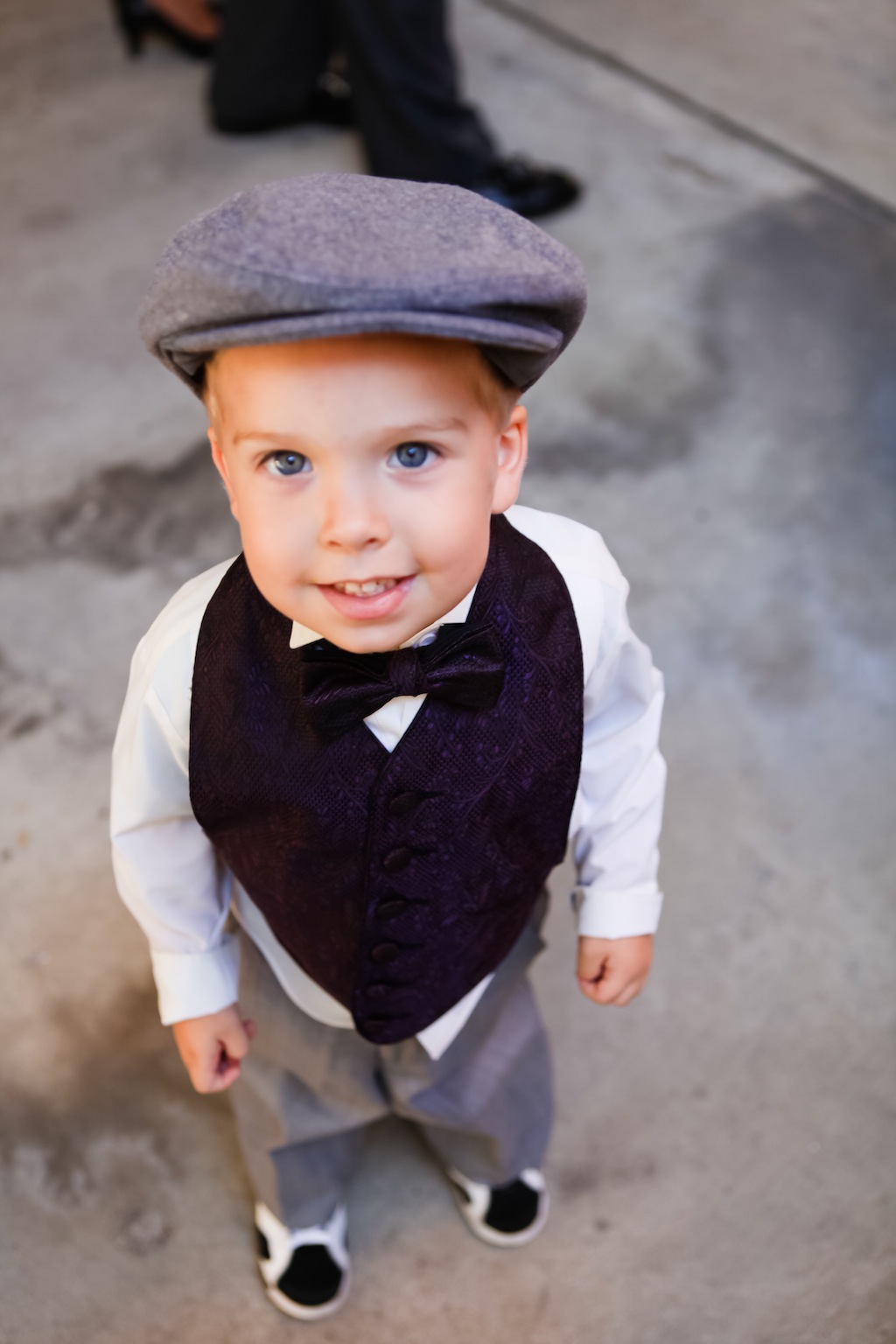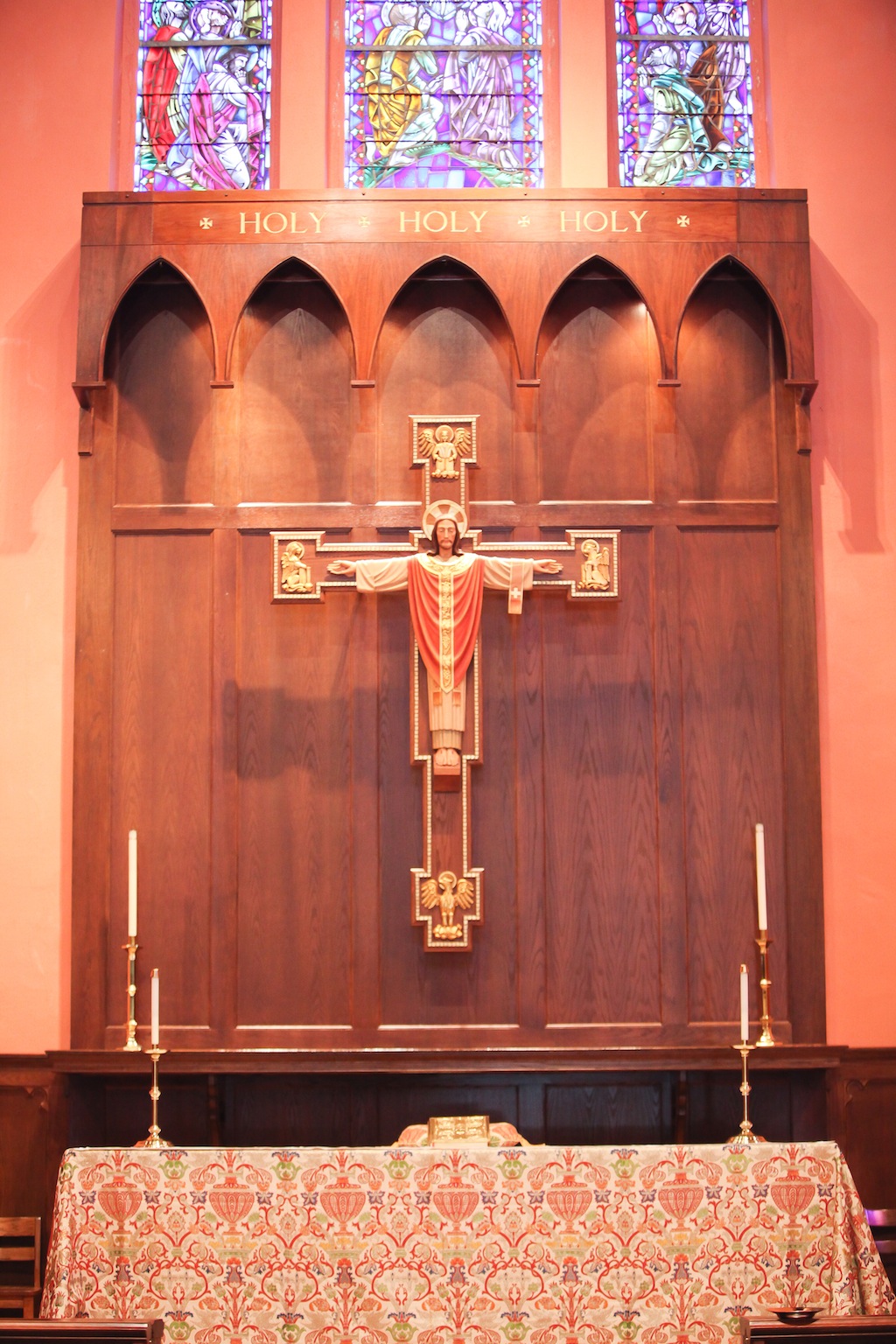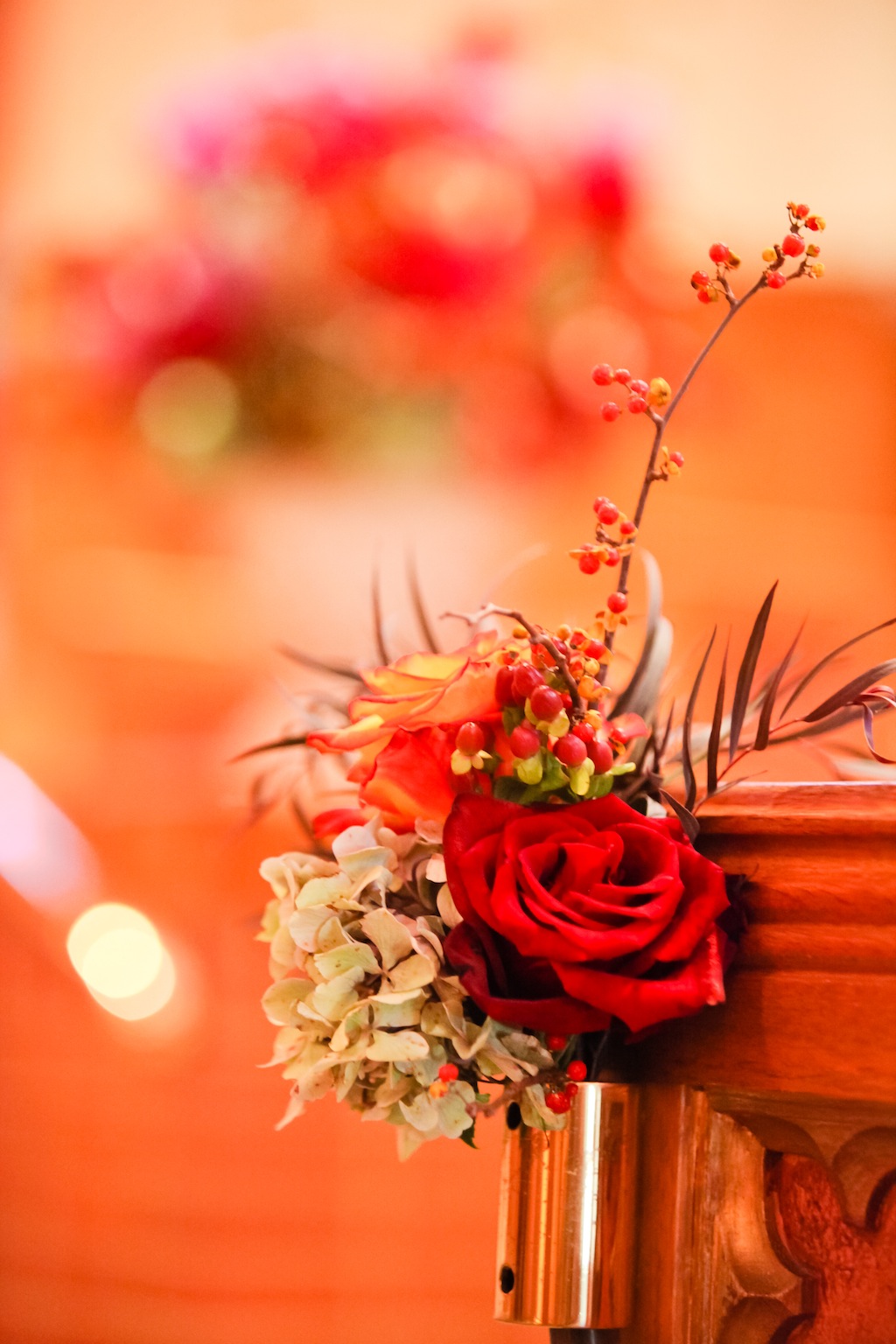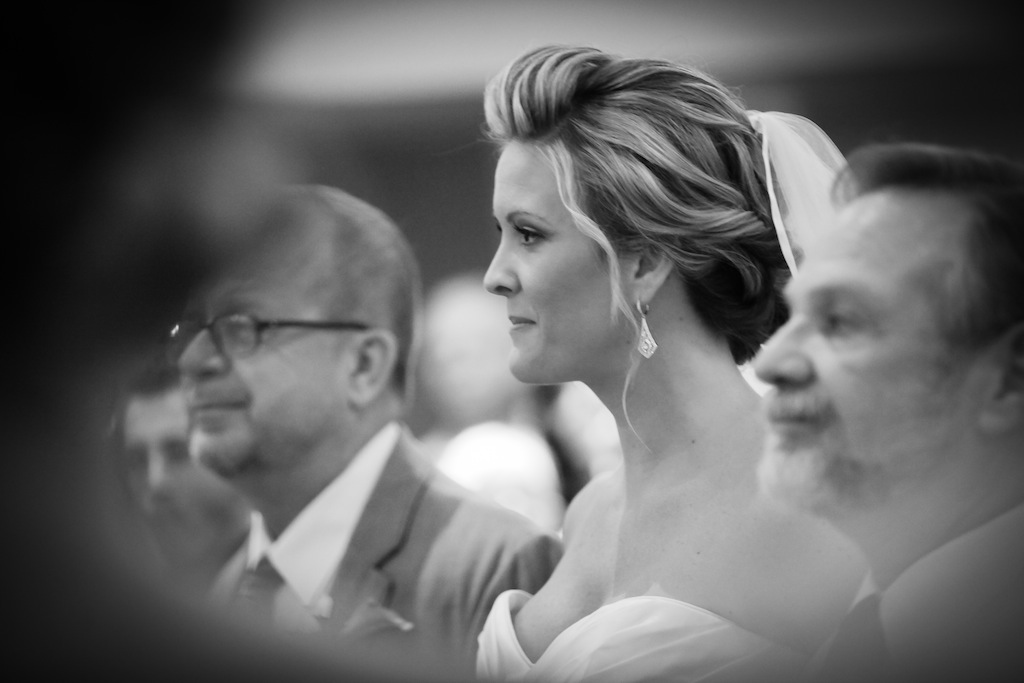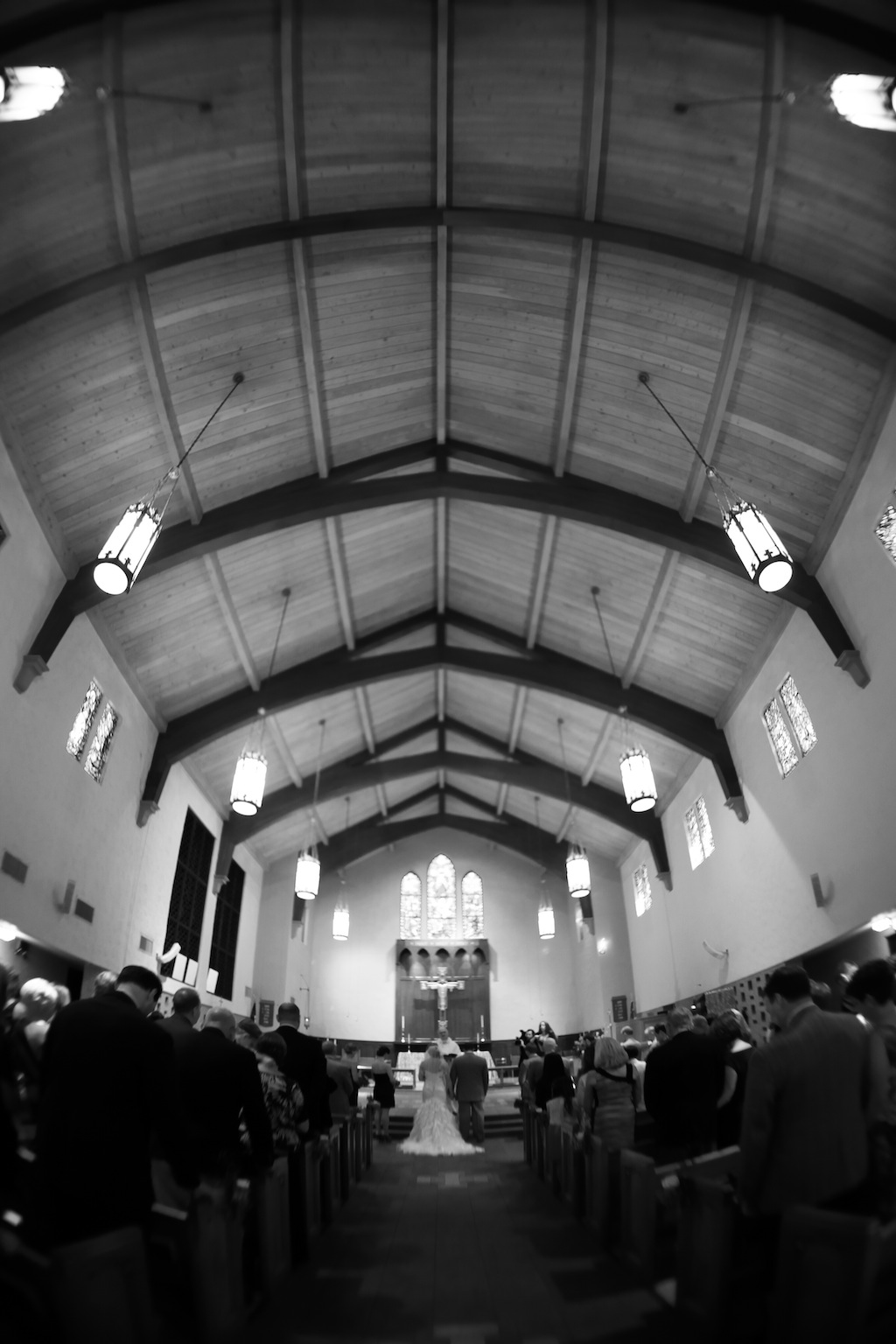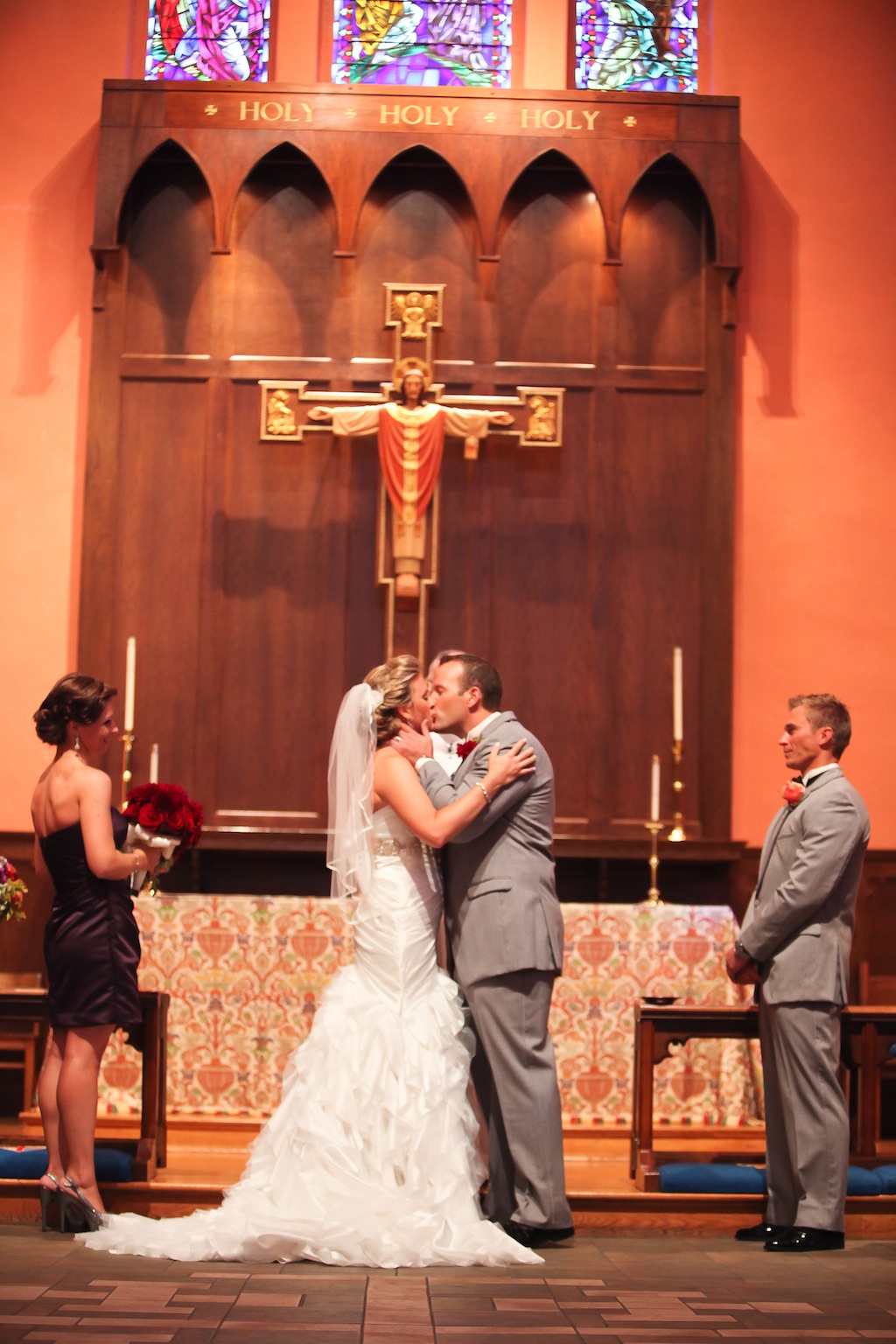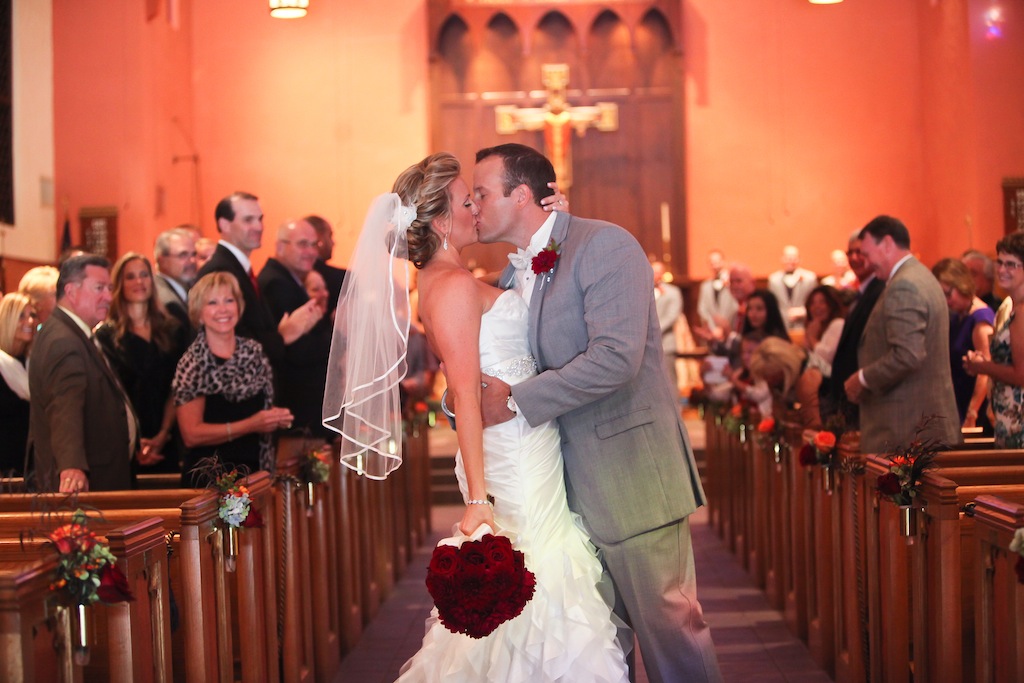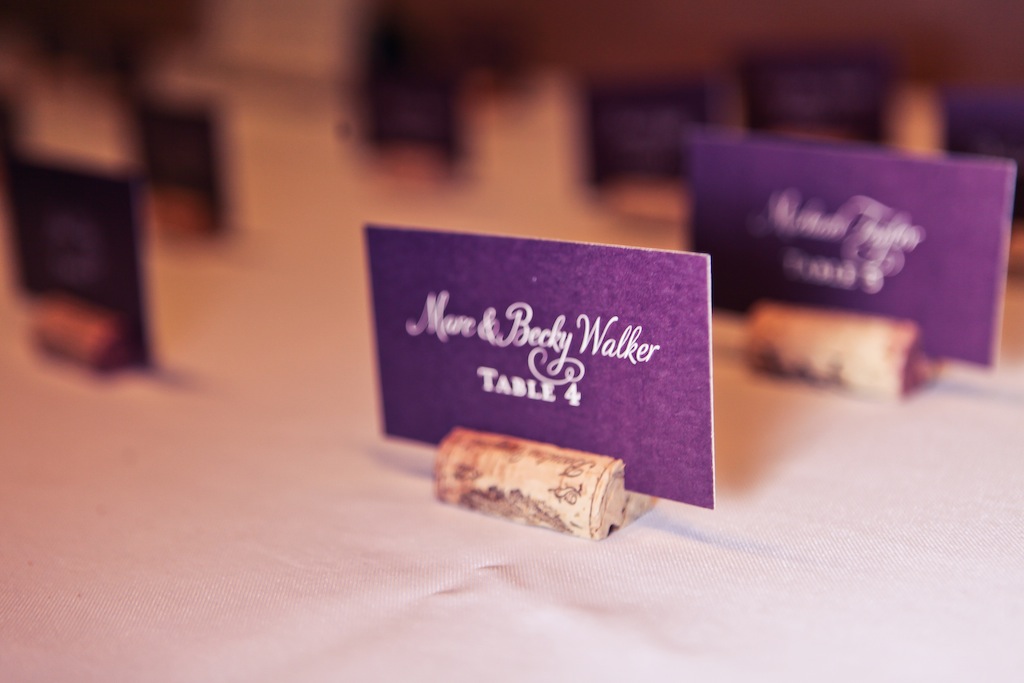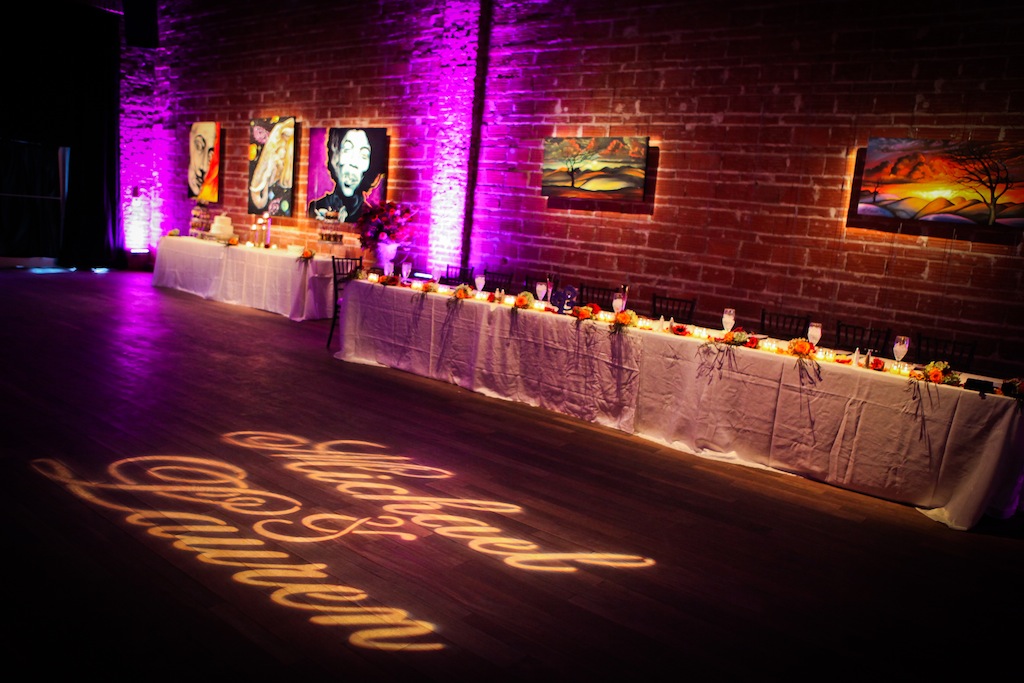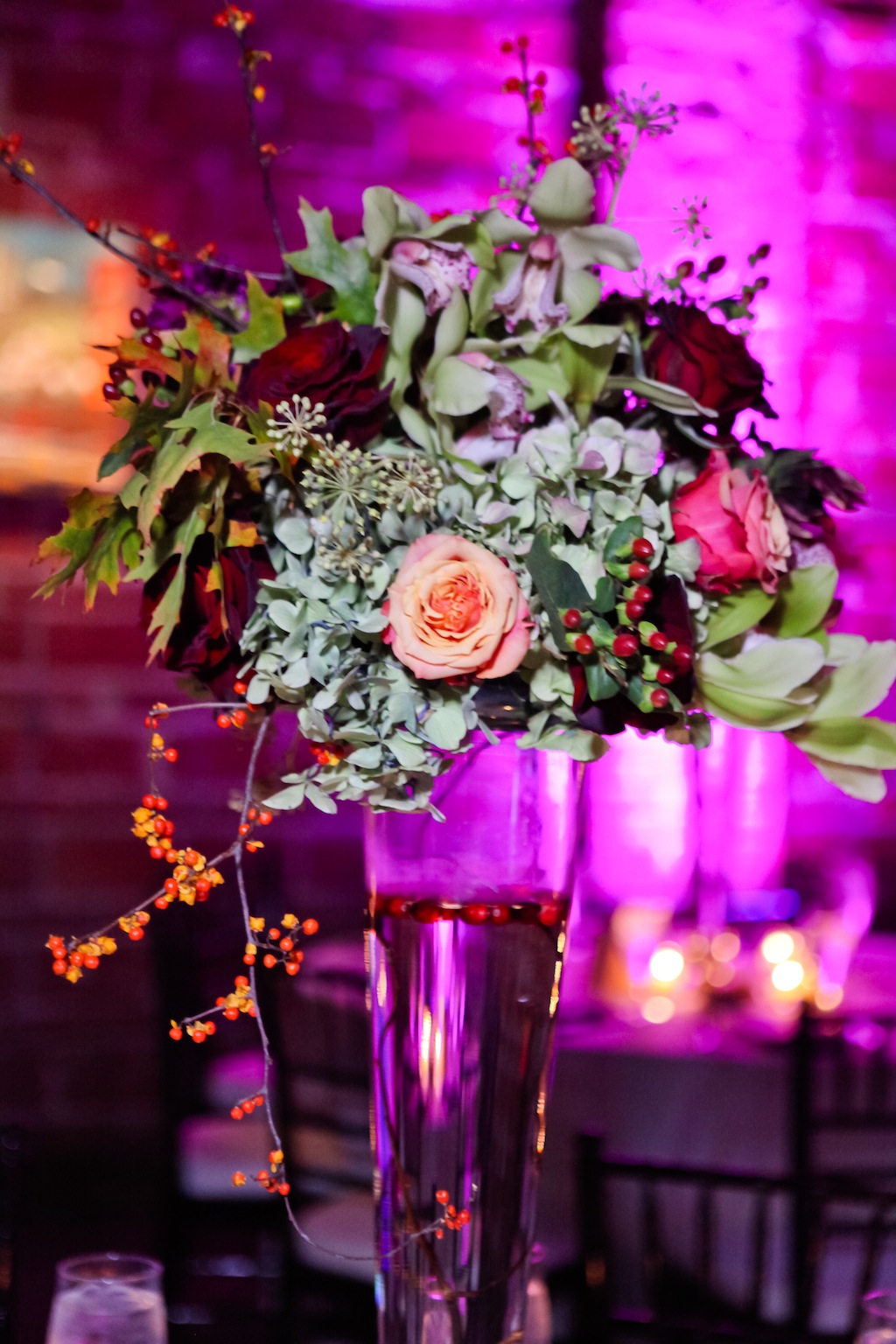 "Gisselle [of Gisselle Sanchez Floral and Event Design] made me feel like family on our very first meeting. Her attention to detail and creative talent created the exact vision I had imagined." -The Bride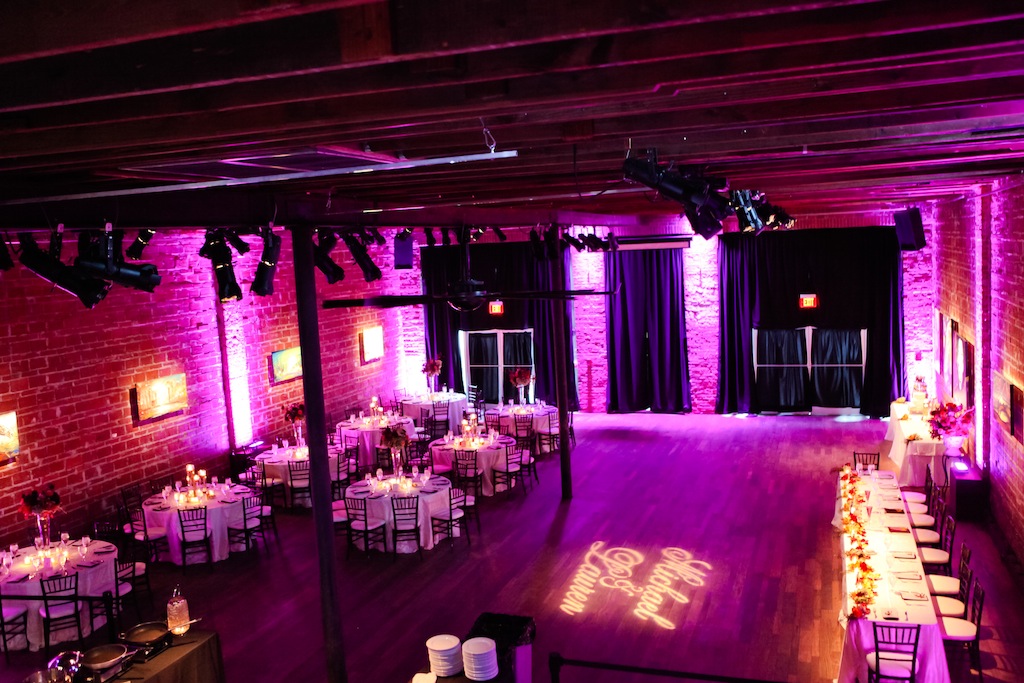 "NOVA 535 is a hidden gem! It is such a unique and beautiful venue, unlike anything else in the Tampa Bay area. When you walk into the bamboo garden and then into the venue, it gives you that "WOW" factor." -The Bride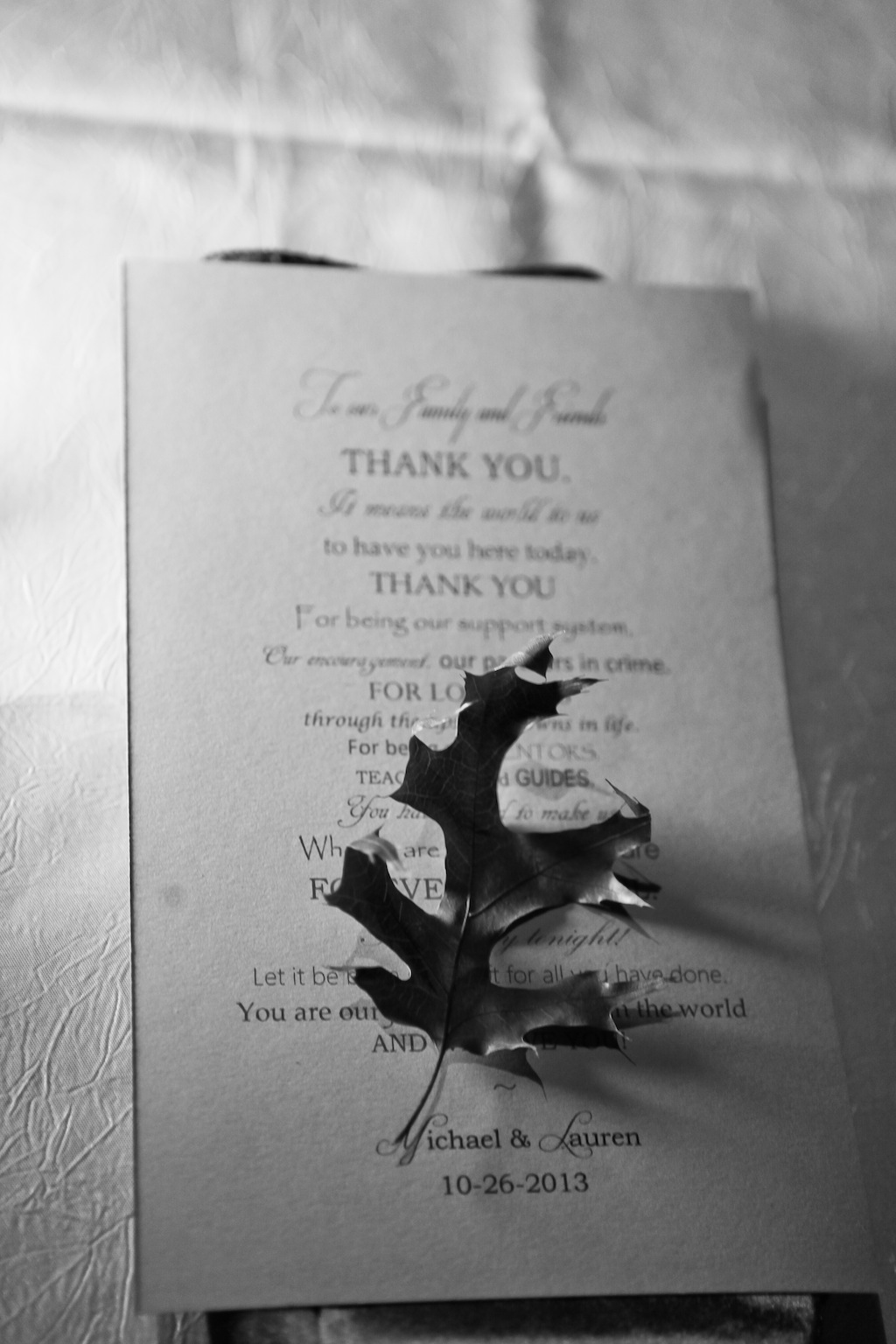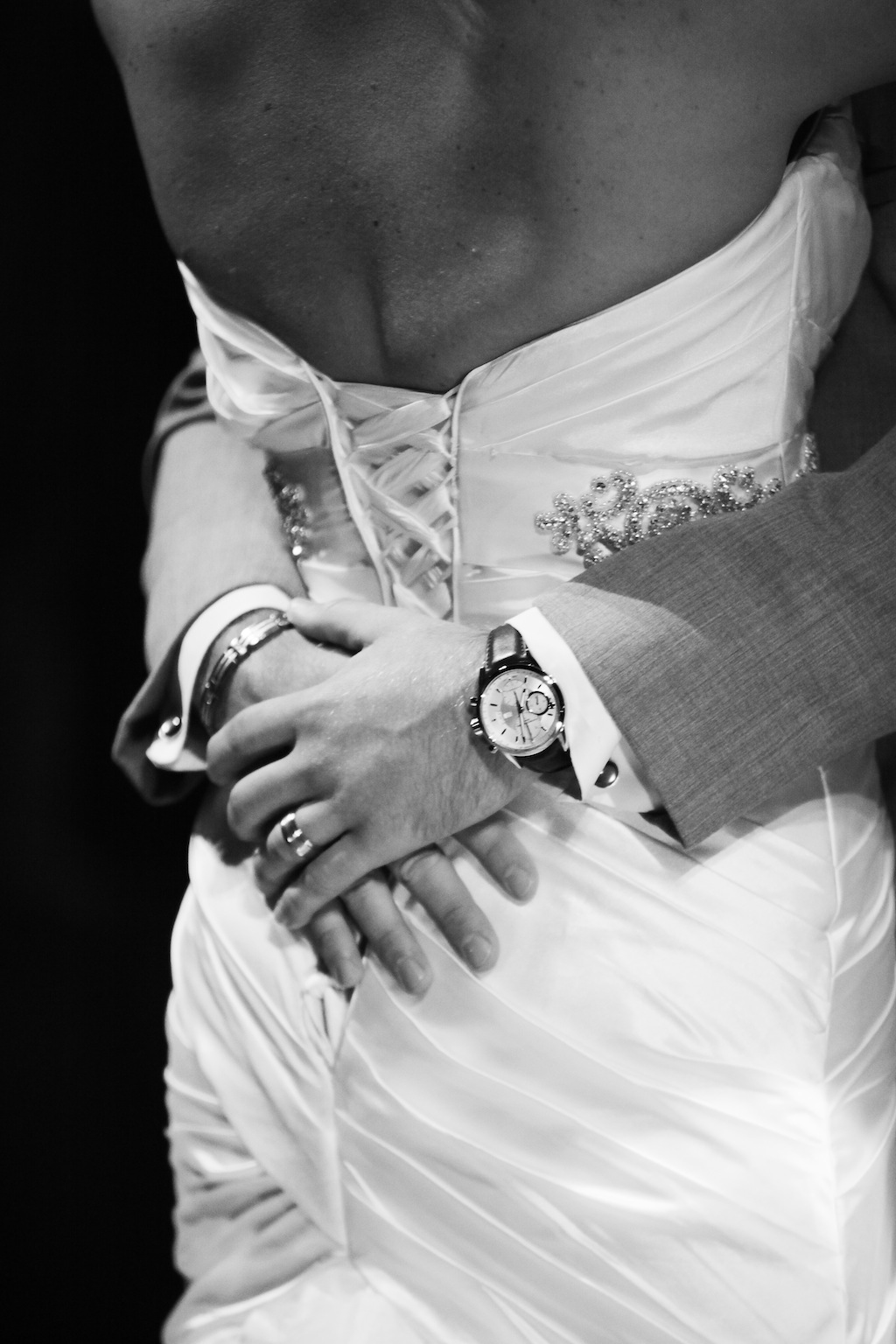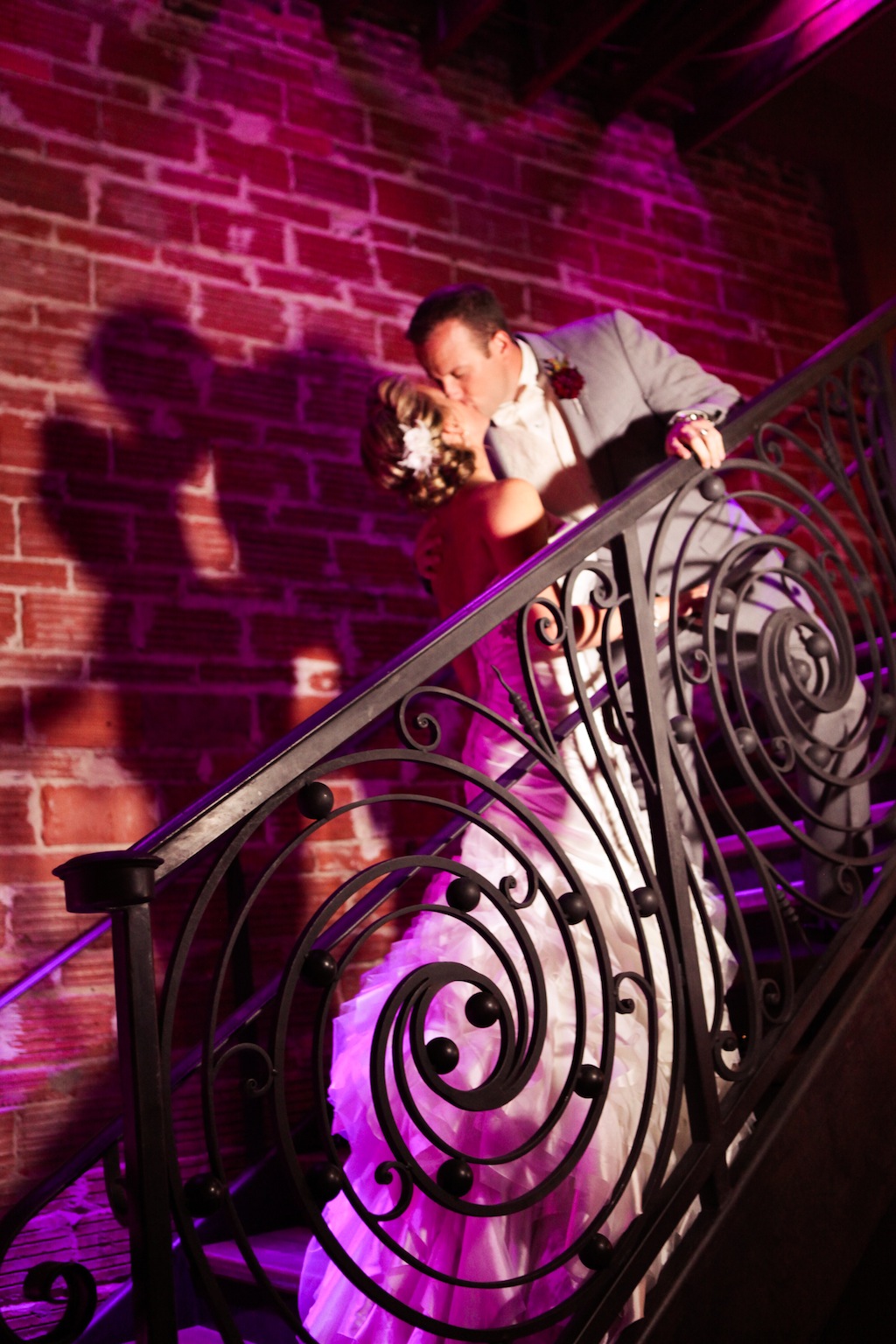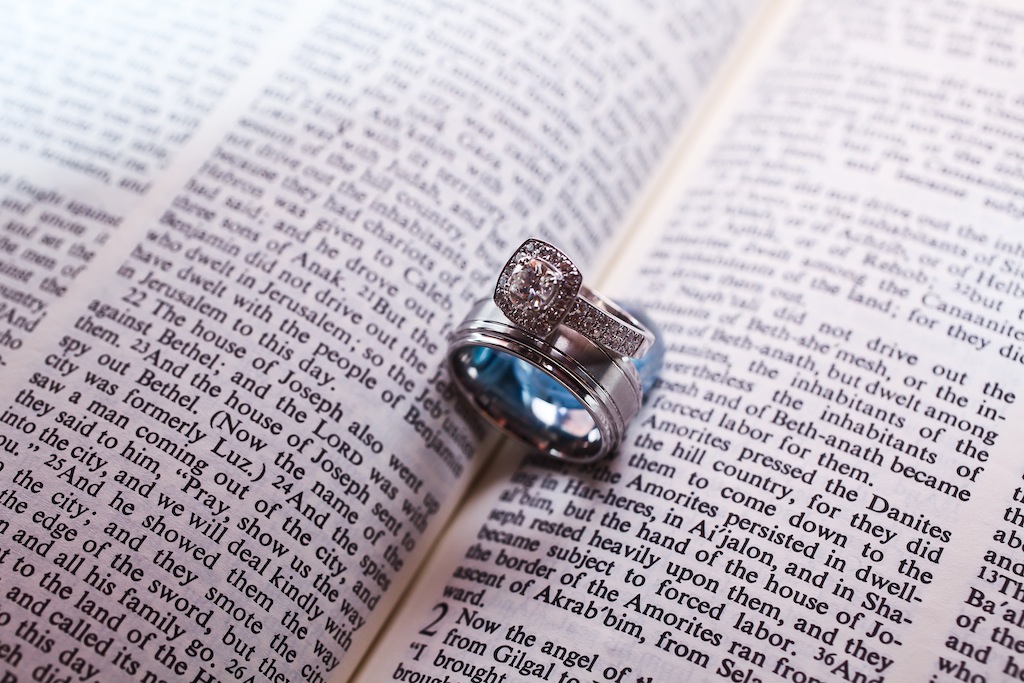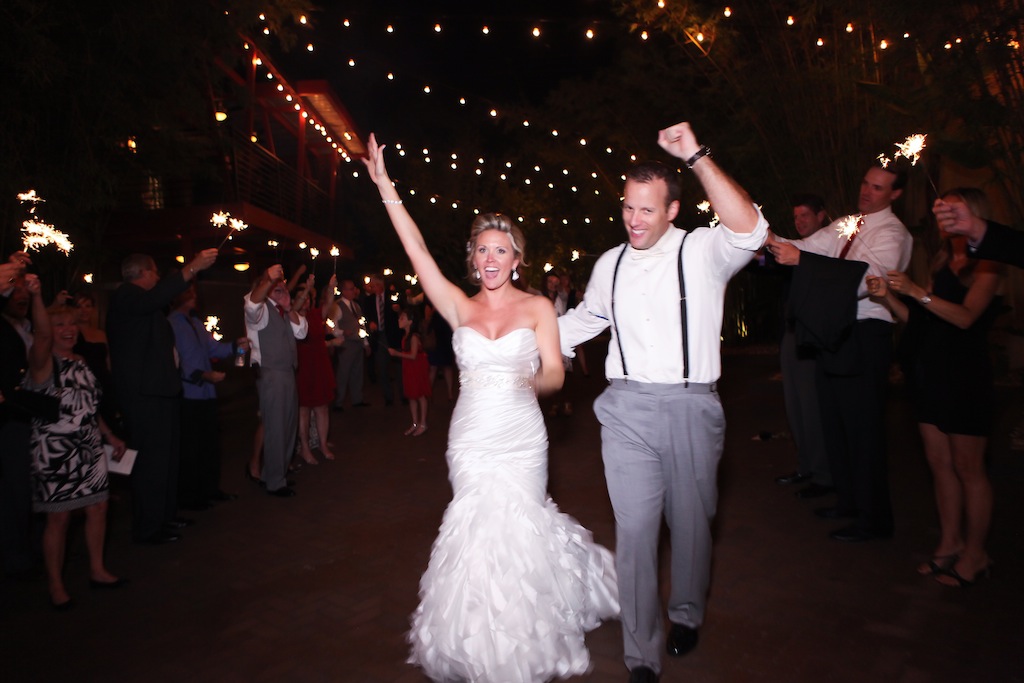 What advice would you give to other Tampa Bay Brides?
Create a budget BEFORE you start any part of your wedding planning and stick to it. List every single vendor and what you are willing to pay. And if you find a vendor or venue that you just can't live without, be understanding that you may have to give up something else to stick within your budget.
Also, follow your gut when choosing your vendors. If something doesn't feel right when you meet someone or you just don't seem to connect with them, find someone else. There are plenty of fabulous vendors out there that are right for you.
Read reviews…read until you just don't think you can read anymore. It is up to you to do the research to find the right vendors for you.
Go with the flow! Things are going to go wrong. Try your hardest to enjoy the ride and take things as they come. If you are forcing something and it doesn't seem to work, then it is probably a sign that you shouldn't be doing it.
St. Petersburg Wedding Venue: NOVA 535 Unique Event Space
St. Petersburg Wedding Photographer: VRvision Photography
St. Petersburg Wedding Videographer: Video Art Productions
St. Petersburg Wedding Florist: Gisselle Sanchez Floral and Event Design
St. Petersburg Wedding Candles: Candles4Less
St. Petersburg Wedding Chiavari Chair Rentals: Signature Event Rentals
St. Petersburg Wedding DJ: Fast Breaks Entertainment
St. Petersburg Wedding Caterer: Puff N' Stuff
St. Petersburg Wedding Officiant: Father John Suhar – St Thomas Episcopal Church 
St. Petersburg Wedding Transportation: Starlight Entertainment & Limos
St. Petersburg Wedding Transportation: St. Petersburg Carriages
St. Petersburg Wedding Dress: Maggie Sottero
St. Petersburg Wedding Hair & Makeup: Kyle Lynn Weddings – Cari Collinsworth
We are proud to have NOVA 535 as a Marry Me Tampa Bay sponsor!
I Loved This Wedding!
Have the following Wedding Vendors Contact Me: