[pp_gallery id="63089″]
Website | Facebook | Instagram | Pinterest
At Destiny & Light our team of Hair Stylist, Makeup Artist and Barbers recognize that your wedding day hair and makeup services should be perfect. Because you've been dreaming of this day for, our commitment to you is to, Be the Best, so you can Look Your Best! Our team has the experience you need to ensure a successful getting ready experience for both the Bride and her bridal party as well as the Groom and his Groomsmen. Our team is comprised of a diverse collective of stylist, we work with brides; grooms, and bridal parties from all backgrounds, skins types and tones.
Our wedding hair and make-up style is:
We Specialize in on location Hair & Makeup Services, although our team is based out of Tampa, we bring the full service hair and makeup experience to you at a location of your choice. For our local clients we also have the ability to host you and your bridal party in our Lakeside Studio Location.
Our team of licensed hair and makeup professionals have over 40 years of combined experience in the Industry. And we are ready to provide you with excellence in service by offering you the latest styles and makeup looks at AFFORDABLE PRICES.
I want to learn more about Preferred Wedding Hair & Makeup Vendor
Featured Destiny & Light Hair and Makeup Group Weddings on Marry Me Tampa Bay: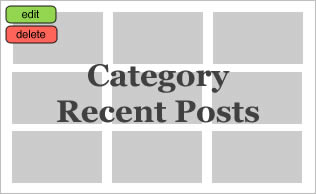 VIEW MORE DESTINY & LIGHT WEDDINGS
Destiny & Light Reviews From Marry Me Tampa Bay Brides:
"For hair and makeup, I really wanted to go with something natural since I don't usually wear a ton of heavy makeup. With my hair, I wanted a romantic, boho type vibe. I had her throw in some baby's breath to really feature the amazing braid they did for me! Destiny and Light Hair and Makeup Group were exceptional! Letecia was so friendly and helpful! We added extra services day of the wedding, and they handled it like pros and fit everyone in! They made amazing suggestions and made my day so easy!" -Lauren and Max | Outdoor Rustic Inspired Palm Harbor Wedding
"My second hair trial was with Destiny & Light Hair and Makeup Group, and I was really excited to meet with the team. From the beginning, I felt at ease when I explained what I was envisioning for my big day. Amanda really listened to me and made sure I got exactly the look I was going for. Overall, the team was incredibly talented, and I was extremely happy with my hair look." -Konstantina and Jason | Champagne, Gold and Greenery Golf Course Wedding
"Previously having an amazing experience as a bridesmaid with Destiny and Light Makeup Group made the decision to hire them for my own wedding an easy one. I'm not someone who normally wears a lot of makeup, so I wanted something beautiful, but subtle. As for my hair, it actually took me three trials to decide what I wanted. I knew I wanted the back of my dress to be seen and in the end, I went with a glammed-up side ponytail." -Keriann and Jeremy | Romantic, Winter Wonderland Wedding
I'd Like to Connect with Destiny & Light Hair and Makeup Group
---
---
As Seen on Marry Me Tampa Bay