The Rad Red Creative mission is to create stunning images and videos that capture all of your special moments and have fun while they do it.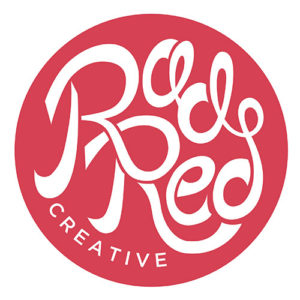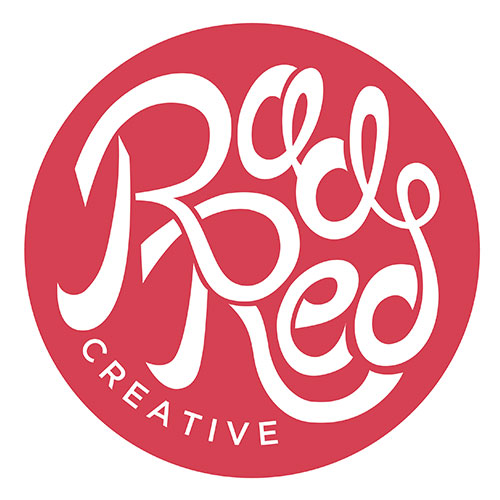 Our wedding videography style is:
We won't just show up on your wedding day and pull out a camera. We believe in building a relationship with each couple to understand their unique story and visualize it through video on the big day. Every detail of our work is done with a purpose from switching a camera lens to finalizing edits. We guarantee that your video will truly be one of a kind.
A movie of your wedding day fit for Hollywood! We believe in creating a cinematic-like film for you. We have some fancy toys, but not just because it's trendy. We use these tools to create a high quality and beautiful film to be cherished forever.
We are flies on the wall! Genuine moments make for the best shots, so we don't like to stage too many of them, BUT we might just ask you to kiss a few more times to make sure you both look amazing on camera. Other than that, you won't even notice we're there.
We love documenting weddings because:
For us, documenting weddings is our passion not our job. Nothing fulfills us more than capturing real and emotional moments that last a lifetime. It never gets old seeing that giant smile on the groom's face and the parents clenching their tissues as they see the Bride for the first time as she walks down the aisle. These are real and meaningful moments, and it's always an honor to be a part of them. We have a unique aspect in everything we do: in our meetings, our approach to filming, our style of editing and even down to the final flash-drive on which your wedding is saved. Read What Brides Have to Say About Rad Red Creative
Our personality is:
Just like our name says, we would describe our personality as "creative." We absolutely LOVE what we do and consider ourselves to be artistic, flexible, fun-loving, warm, and we strive for perfection with each couple. We also enjoy developing a relationship with our couples and their families and learning who they are and what makes them unique, which helps us make meaningful creative decisions for your wedding film. Meet Leo and Brittany
What makes our business standout from other videographers is:
We at Rad Red Creative are storytellers, and we believe that capturing some of the most beautiful things in this world isn't just videoing the physical aesthetic, but also capturing the emotions, meaning and passion that takes place within a moment. Being present, both mentally and physically, for those moments is where we make ourselves different. To help capture these wonderful experiences, we use professional camera gear and lighting and employ the use of cinematic tools to make sure we capture all of those moments with the highest quality. Every couple has a different love story; every wedding is beautiful and unique, and we will always approach your wedding with creativity, a present mind and a passion for your story.
Our pricing:
Packages start at $2,200. We believe that producing your cinematic love story requires that we film from the beginning of your beautiful day until the last dance, giving us plenty of amazing and meaningful footage to work with. The pricing is based on the final length of your wedding film as opposed to charging hourly, limiting the creative process.
Our goal is to create a film laced with emotion from the sights and sounds of your wedding day that you will want to watch over and over! We want to be flexible with your needs and offer two types of films: Highlight Film: 6–8 minutes that perfectly recaps your day and Feature Film: 10 –12 minutes of a more in-depth view of your day and longer excerpts from the ceremony and speeches.
Our Associations/Awards:
We are so excited to announce that we have received the Couple's Choice Award for 4 years in a row: 2015-2018. Along with being featured on Marry Me Tampa Bay, we are proud to be featured on several blogs including: Junebug Weddings, Ruffled, Green Wedding Shoes, Wedding Chicks and many more. We have also been featured twice in The Celebration Society magazine!
Website | Facebook | Twitter | Pinterest | Instagram | Vimeo
I want to learn more about Photography & Videography by Rad Red Creative.
Featured Rad Red Creative Weddings on Marry Me Tampa Bay: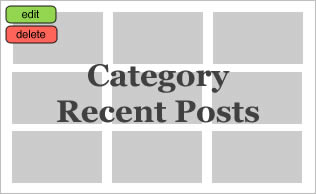 View More Rad Red Creative Weddings
Rad Red Creative Reviews From Marry Me Tampa Bay Couples:
"I wanted to see someone's work who would make our wedding look like art, highlighting offbeat details and cropping pieces together like a trailer. When I saw Rad Red Creative's work, it felt like seeing my favorite love story in a music video. They have a folky, hipster vibe It was so gorgeous! When we see our video now, it's like the preview to our marriage, a movie trailer to a love story." -Raquel and Brian | Rustic Blue and Burgundy Tampa Wedding
"After watching what seemed like an endless amount of repetitive wedding day videos with the cliche' background music and staged poses, I knew that I didn't want anything like that. Rad Red Creative had an edgy and innovative style that I was drawn to immediately. Having Brittany and Leo at our wedding just made things seem complete. They are such a great couple, and you can see the love and passion that they have for what they do simply by talking to them (plus, you'll want to be their best friend!). I loved that they used added elements like drone footage to highlight the venue location." -Amanda and David | Elegant Coral and Gold Clearwater Beach Wedding
"We wanted our wedding videography to capture our personalities and the feel of the day perfectly. I loved Rad Red Creative! My wedding planner promised that they would be the best for my videography needs, and they were absolutely everything that was promised. I felt like we were all friends after the wedding." -Robin and Tom | Garden Inspired Sarasota Wedding
---
As Seen on Marry Me Tampa Bay